COVID-19 cases rise for first time in seven weeks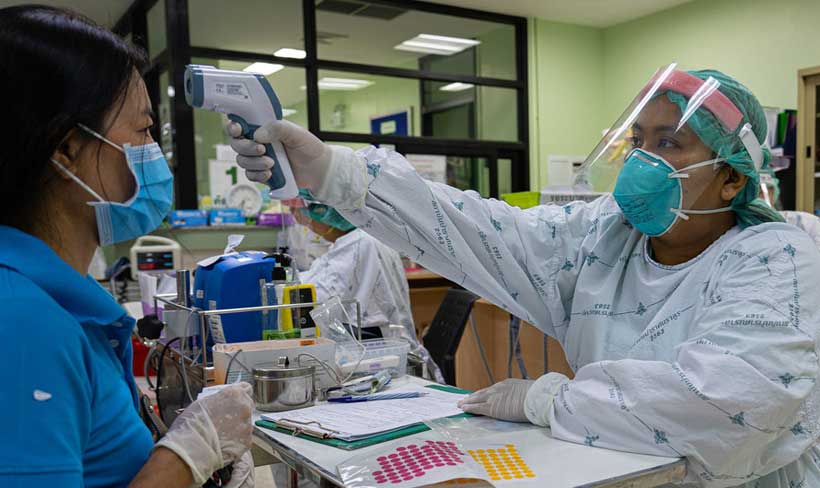 After six consecutive weeks of decline, COVID-19 cases worldwide increased last week for the first time, the World Health Organization (WHO) said on Monday.
Four of the agency's six regions reported a rise in numbers, with Africa and the Western Pacific excluded.
"This is disappointing, but not surprising", said WHO chief Tedros Adhanom Ghebreyesus, speaking during his biweekly press briefing from Geneva.
"Some of it appears to be due to relaxing of public health measures, continued circulation of variants, and people letting down their guard."
The jump in cases comes as the rollout of COVID-19 vaccines continues.
"Vaccines will help to save lives, but if countries rely solely on vaccines, they're making a mistake", Tedros warned, underscoring the importance of basic public health measures such as testing, contact tracing, wearing masks and avoiding crowds.
'Encouraging' signs
Ghana and Côte d'Ivoire began vaccinating health care workers on Monday, becoming the first countries to benefit from a global mechanism for ensuring vaccine equity.
Through the COVAX Facility, WHO and our partners are working to ensure every country can begin vaccination within the first 100 days of the year.
COVAX will deliver 11 million doses to countries this week. By the end of May, some 240 million doses will be allocated to 142 participating countries.
Dr. Soumya Swaminathan, WHO's Chief Scientist, pointed to "encouraging" signs as the world continues to gear up for what is the largest vaccine deployment in history.
"We've seen early data from countries where vaccination campaigns started months ago, the impact that this is having on reducing hospitalizations, reducing deaths, particularly in the older age groups, amongst the vulnerable. We've even seen very encouraging data in reduction in infections among health care workers who have received the vaccine", she said.
"So, these are still early days, but the signs are encouraging; the safety profile is encouraging. About 250 million doses have been given worldwide, and so far, there have been no major safety signals, so that is reassuring as well."
Concern for Tigray region
WHO explained that some countries have received COVAX vaccines early due to several factors such as the level of government preparedness, but logistical challenges in distributing vaccines, which include labelling, packaging and shipping, can also affect deployment.
Dr. Michael Ryan, WHO Executive Director, spoke about the difficulty in reaching conflict areas such as the Tigray region in Ethiopia, where government and regional forces have been fighting since November.
He said the situation is of grave concern, as water, sanitation, essential health services and COVID-19 intervention have been disrupted. Many people are living in displacement camps, increasing risk of diarrhoeal disease, malaria and other illneses.
WHO has worked to provide essential supplies to cover 450,000 people, or roughly 10 per cent of the population, for three months, Dr. Ryan told journalists.
"Our primary aim as an organization, wherever we work, is to ensure that all people have access to the basic, essential human right of access to basic health care", he said.
"We will work with the Ministry of Health; we will work with health cluster partners and anybody else who can help us to provide better access to the population there."
Clarity still needed on effectiveness of COVID-19 vaccine passports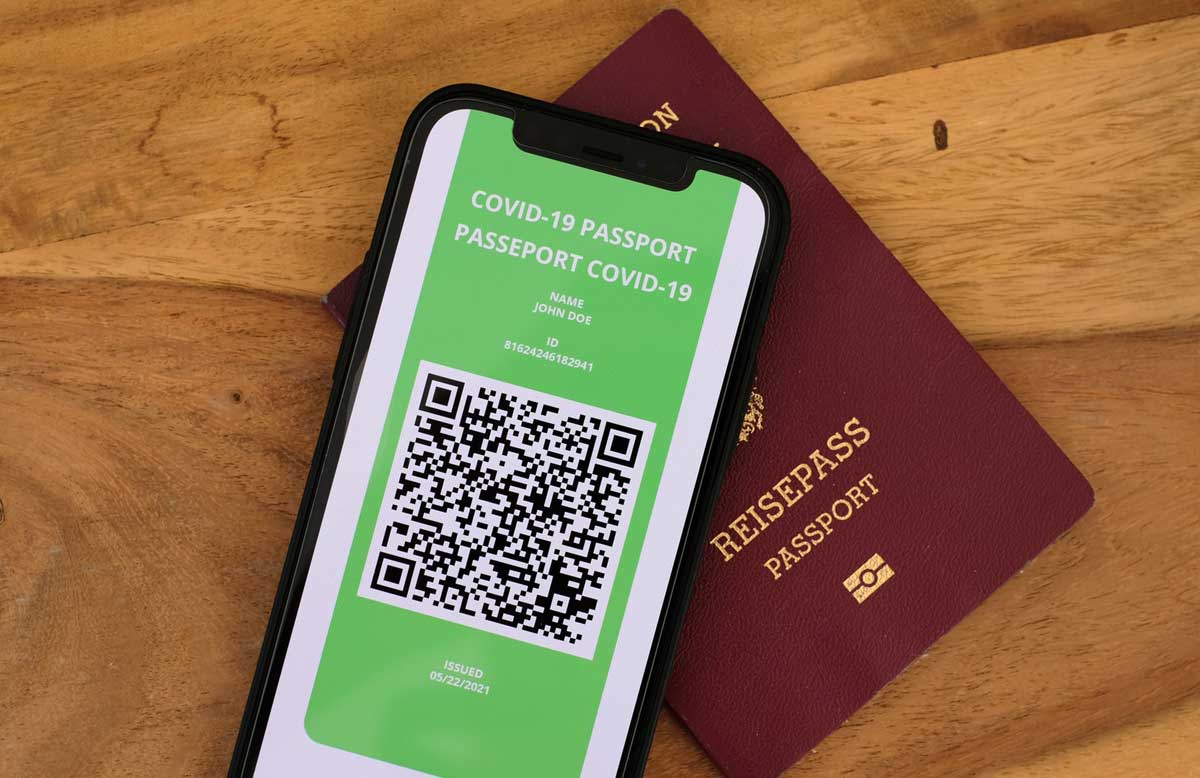 Being vaccinated against COVID-19 may not prevent transmission and vaccination passports may not be an "effective strategy" for restarting travel, the World Health Organization (WHO) cautioned on Tuesday.
"At this stage, we would not like to see vaccination passports as a requirement for entry or exit because we are not sure at this stage that the vaccine prevents transmissions," said WHO spokesperson Dr Margaret Harris, just ahead of World Health Day on 7 April 2021.
Supply and demand
Dr. Harris added that vaccine passports may not be an effective strategy as "not everyone has access to vaccines and there are groups in society who are excluded…We are still waiting on adequate supplies to provide the vaccines to all the countries that need them."
Highlighting how COVID-19 has impacted some people more than others, Dr. Harris said that the virus "has really exposed the stark inequities in access to and coverage of health services…Groups who already faced discrimination, poverty, social exclusion, difficult living and working conditions were the hardest hit by the pandemic".
World Health Day plea
For this year's World Health Day, the UN agency has urged countries to build a fairer, healthier world post-COVID-19. Dr. Harris called for action to "put in place policies and allocate resources so the most vulnerable groups can see their condition improve faster".
This means "improving living conditions for all", tackling "poverty and health inequities", building sustainable societies and strong economies, and promoting "a more equitable sharing of resources, ensuring food security and nutrition" and turning "the tide on climate change". There is so much work to do", she said.
Latest WHO data from Tuesday 6 March at the time of posting, indicates that there have been 131,309,792 confirmed cases of COVID-19, including 2,854,276 deaths globally, reported to WHO.
By the end of 5 April, a total of 604,032,357 vaccine doses have been administered.
Regionally, infections and deaths remain highest in the Americas, with 56,880,123 million confirmed cases, followed by Europe (46,085,310 million), South-East Asia (15,438,907), Eastern Mediterranean (7,785,717), Africa (3,126,037) and Western Pacific (1,992,953).
How a Digital Algorithm is Helping Doctors Treat COVID-19 Patients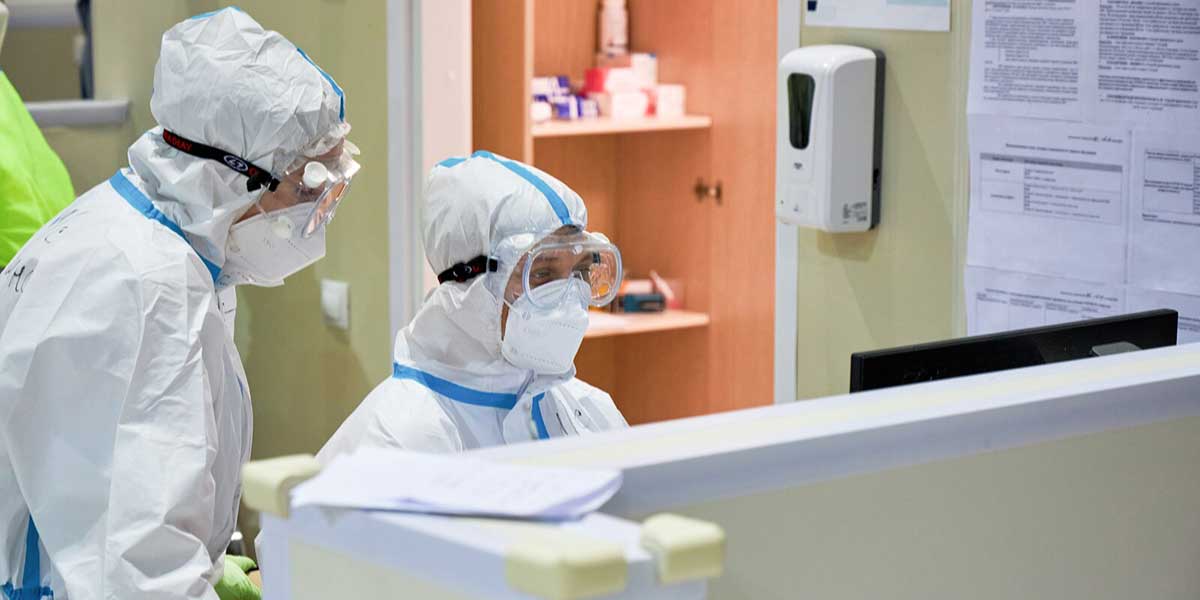 Moscow's backup hospitals and inpatient clinics for treatment of the coronavirus infection have started using a new solution as part of the unified digital healthcare platform. The News2 app, which is integrated into the Unified Medical Information and Analysis System (EMIAS), helps physicians assess the severity of a patient's COVID-19 symptoms and risks of deterioration, and suggests adjustments to treatment tactics where necessary.
The system is operated on tablets with specialized software. These allow medics to read the QR codes on a patient's hospital identification bracelet or on an identification sheet in an inpatient clinic and enter data on their condition: heart rate, blood oxygen saturation level, blood pressure, body temperature, and respiration rate. The system then calculates the result and assigns the patient to a risk group, highlighting the relevant category with a specific color.
The patient's risk score is entered in their electronic medical record. Physicians can then review both the patient's current integrated risk score on the international NEWS2 scale and any changes to it at any time, together with the baseline data used to generate the information. Use of this clinical scale significantly improves patient safety, ensuring that examinations are conducted at predetermined time intervals and that specific indicators are measured, resulting in timely and optimal adjustments to patient therapy.
The benefits of the system for physicians are obvious: when the risk score increases from 3 to 5, for instance, the clinician can simply decide whether more treatment is necessary or, conversely, satisfy himself that the treatment is effective if the score subsequently falls.
The NEWS2 scale is used around the world to assess the severity of a patient's condition by interpreting results based on a sum of scores. These are used to generate a final score for assigning the patient to a specific risk group.
Digital solutions in Moscow's healthcare sector are being implemented jointly by the city's Department of Health and Department of Information Technology.
COVID-19 origins report inconclusive: We must 'leave no stone unturned'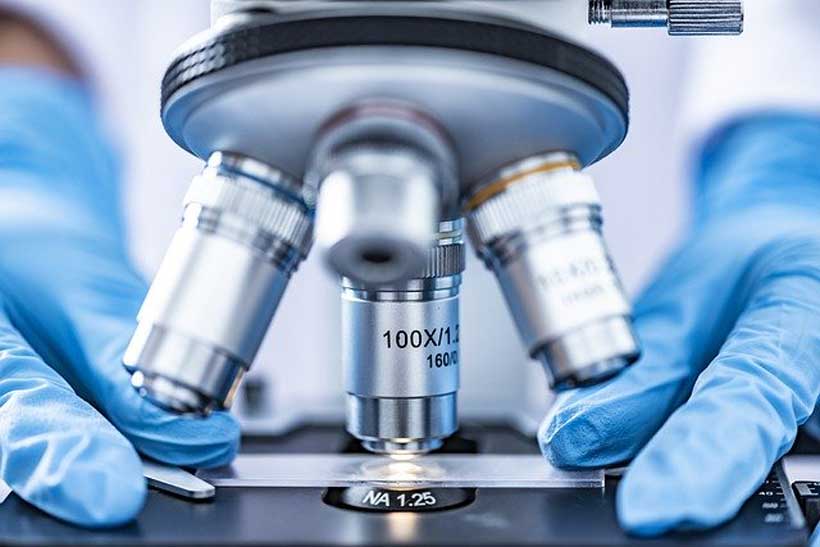 The report from a team of international scientists assembled by the World Health Organization (WHO) to examine how COVID-19 first spread to humans was published on Tuesday, and was described by the UN health agency's chief as a welcome start, but far from conclusive.
"This report is a very important beginning, but it is not the end", said WHO Director-General, Tedros Adhanom Ghebreyesus. "We have not yet found the source of the virus, and we must continue to follow the science and leave no stone unturned as we do."
He welcomed the findings of the 34-member team, which in January, visited the Chinese city of Wuhan where the first cases of the then new coronavirus came to light at the end of 2019.
But the WHO chief was clear that overall, it raises "further questions that will need to be addressed by further studies, as the team itself notes in the report."
He noted that although much data had been provided, to fully understand the earliest cases, they would need access from Chinese authorities "to data including biological samples from at least September" 2019.
"In my discussions with the team, they expressed the difficulties they encountered in accessing raw data. I expect future collaborative studies to include more timely and comprehensive data sharing."
Animal markets' role, 'still unclear'
Tedros welcomed the recommendations for further studies to understand the earliest human cases and clusters, and to trace animals sold at markets in and around Wuhan, but "the role of animal markets is still unclear."
The team confirmed there had been widespread contamination in the large market of Huanan but could not determine the source of this contamination.
"Again, I welcome the recommendations for further research, including a full analysis of the trade in animals and products in markets across Wuhan, particularly those linked to early human cases", he said.
He agreed that farmers, suppliers and their contacts should be interviewed, and that more study was needed to identify what role "farmed wild animals may have played in introducing the virus to markets in Wuhan and beyond."
Lab leak theory not ruled out
The team also visited several laboratories in Wuhan and considered the possibility that the virus had entered the human population as a result of a laboratory incident, noted Tedros.
"However, I do not believe that this assessment was extensive enough. Further data and studies will be needed to reach more robust conclusions", he said.
"Although the team has concluded that a laboratory leak is the least likely hypothesis, this requires further investigation, potentially with additional missions involving specialist experts, which I am ready to deploy."
As far as WHO is concerned "all hypotheses remain on the table", he told the Member State briefing on the report in Geneva.
"Finding the origin of a virus takes time and we owe it to the world to find the source so we can collectively take steps to reduce the risk of this happening again. No single research trip can provide all the answers."