UNEA-5 ends with clear message: act now to tackle planetary crises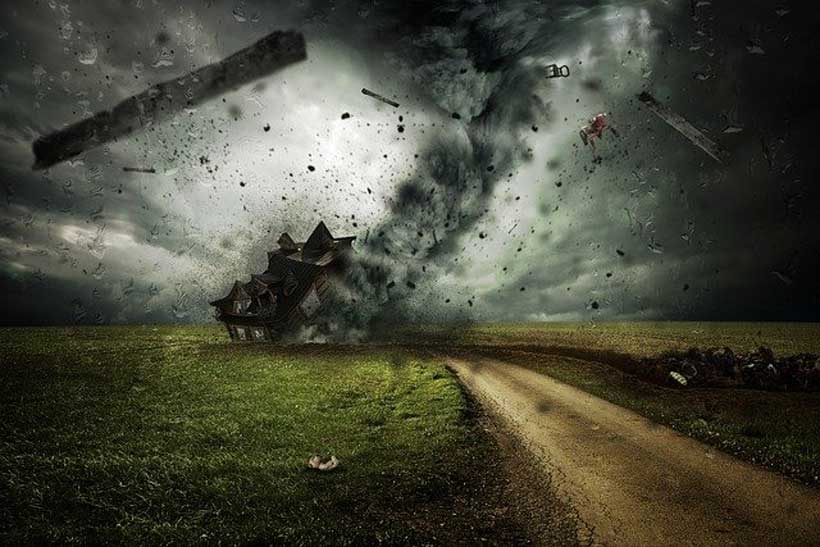 The virtual Fifth Session of the UN Environment Assembly ended on Tuesday with a clear message: our fragile planet needs more and it needs it now. More action, more cooperation, more finance, more ambition and more sustained commitment to tackle environmental crises and rebuild societies ravaged by the global pandemic.
At this unprecedented virtual session, 153 countries registered and connected online along with civil society and other stakeholders, showing the commitment of stakeholders to tackle pressing issues of environmental degradation even during the COVID-19 crisis.
Participants were left in no doubt that 2021 marks a critical turning point if the world wants to secure a future where people and planet can thrive together.
UNEP's Executive Director Inger Andersen described the cost of inaction in remarks to Tuesday's Leadership Dialogue.
"Unless we take action, future generations stand to inherit a hothouse planet with more carbon in the atmosphere than in 800,000 years. Unless we take action, future generations will live in sinking cities. From Basra to Lagos. From Mumbai to Houston. Unless we take action, future generations will be lucky if they can spot a black rhino. And unless we take action, future generations will have to live with our toxic waste – which every year is enough to fill 125,000 Olympic size swimming pools," she said.
Indian environmental activist Afroz Shah, who has been honoured by UNEP as a Champion of the Earth, told the delegates that the time for talking was over and that collaboration was needed to redress the planetary balance.
"The problem is our rights are weighing too heavy on the rights of the other species. This delicate balance will have to tilt in the favour of other species and that is the key," he said.
During two days of online meetings and presentations, many Member States expressed profound concern at the triple planetary crises of climate change, nature loss and pollution, noting that the COVID-19 pandemic had exacerbated existing problems and threatened efforts to achieve the Sustainable Development Goals.
"We will face recurring risks of pandemics in the future if we maintain our current unsustainable patterns in our interactions with nature," said Sveinung Rotevatn, President of UNEA-5. "I believe we have discovered during this time of crisis just how much our health and wellbeing depends upon nature and the solutions that nature provides."
President Uhuru Kenyatta of Kenya, which hosts UNEP's headquarters in Nairobi, also spoke of the need to act swiftly.
"It is increasingly evident that environmental crises are part of the journey ahead. Wildfires, hurricanes, high temperature records, unprecedented winter chills, plagues of locusts, floods and droughts, have become so commonplace that they do not always make the headlines," he told the Assembly.
"These increasing adverse weather and climatic occurrences sound a warning bell that calls on us to attend to the three planetary crises that threaten our collective future: the climate crisis, the biodiversity and nature crisis, and the pollution and waste crisis."
The situation is dire but there are reasons to hope. Member States expressed support for a green post-pandemic recovery that leaves no one behind and also protects and renews the fragile natural world, with many noting that the health of nature and human health are inextricably linked, with the nature crisis also tied to the climate and pollution crises.
The green recovery should put the world on a pathway towards a low carbon, resilient and inclusive post-pandemic world. It should invest in the transition to a circular economy to achieve sustainable consumption and production and make full use of the role that nature-based solutions can offer to address climate change, nature loss and pollution.
Over two days, UNEA-5 saw a global effort on resource efficiency and the circular economy; a recognition of the importance of financing and emissions reductions; and an exploration of big data as a tool for change. Ahead of the Assembly, science and business leaders also gathered virtually for the UN Science-Policy-Business Forum to discuss the role of business in addressing the triple planetary crises.
Member States committed to work together and also outlined actions already taken nationally, such as efforts to protect mangroves, peatlands and forests or to tackle pollution and waste, including single use plastics. Representatives from youth groups addressed delegates, demanding action and a voice at the table.
The Assembly endorsed a final statement warning that "more than ever that human health and wellbeing are dependent upon nature and the solutions it provides, and we are aware that we shall face recurring risks of future pandemics if we maintain our current unsustainable patterns in our interactions with nature."
Despite the gravity of the challenges facing humanity and the planet, the meeting also heard messages of inspiration.
"We have gathered here as ambassadors of hope and architects of a new paradigm and our work together and in harmony with nature will ensure our ultimate victory," Ghanaian musician and UNEP Regional Goodwill Ambassador Rocky Dawuni told delegates.
A roadmap to a better, more sustainable future was provided by UNEP's Making Peace with Nature report, which was launched by the UN Secretary-General Antonio Guterres last week. It shows clearly that the earth's environmental emergencies must be addressed together to achieve sustainability. This means tackling the red thread that binds these emergencies together – unsustainable consumption and production. The report suggests concrete actions for different sectors – from governments to civil society to businesses – to address the planetary crisis.
UNEP will drive the radical change to an era of action. Delegates to UNEA-5 approved its Medium-Term Strategy 2022-25, programme of work and budget, enabling it to work harder for an end to unsustainable consumption and production.
"The strategy is about transforming how UNEP operates and engages with Member States, UN agencies, the private sector, civil society and youth groups, so we can go harder, faster, stronger," said UNEP's Andersen. "This strategy is about providing science and know-how to governments. The strategy is also about collective, whole-of-society action – moving us outside ministries of environment to drive action."
UNEA-5 also marked the start of a period of reflection and celebration to mark the creation of UNEP 50 years ago.
The second part of UNEA-5 is scheduled to take place in February 2022 with hopes that delegates will be able to meet in person with a richer and fuller agenda.
Between now and then, the world needs to see enhanced ambitions on cutting greenhouse gases, a strong post-2020 framework for protecting our precious biodiversity and a commitment to managing chemicals and tackling plastic pollution.
This Assembly marked the start of a year of critical meetings on all these issues, with Member States gathering later this year, notably at UN Biodiversity Conference in Kunming, China, where nations will address species and ecosystem loss, and then at the UN Climate Conference, known as COP26, in Glasgow when countries are expected to come forward with more ambitious commitments on cutting greenhouse gas emissions.
As the UN Secretary-General said in his speech to UNEA-5: "To a large degree, the viability of humanity on this planet depends on your efforts. With leadership, determination and commitment to future generations, I am convinced we can provide a healthy planet for all humanity to not just survive, but to thrive."
At the end of the Assembly, UNEP's Inger Andersen said UNEA 5.1 was extremely successful.
"The science is clear. We have to change our ways and we have to be sure that 2021 is that turning point," she said. "UNEA 5.1, in spite of the pandemic and meeting virtually, managed to be the first step of that journey."
Muscovites Apply for 700 Trees to be Planted in Honor of Their Newborn Children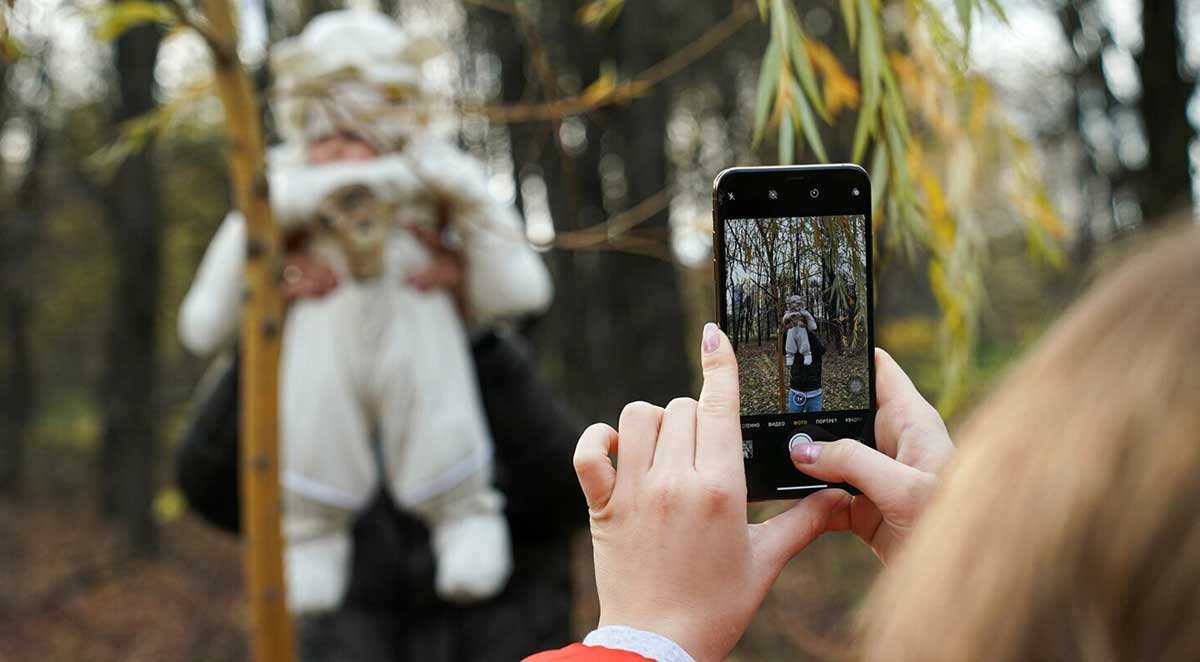 The Our Tree project launched two years ago by Moscow's Department of Information Technology and Department of Nature Management and Environmental Protection has quickly become very popular among Muscovites. Thanks to this annual campaign, city residents can now celebrate the happiest event in their family life – the birth of a child – by giving their baby a unique gift – their own personal tree.
Any parent who is permanently resident in Moscow can apply for a tree within three years of the birth of their child. To do so, they need only have an account on the mos.ru website. On average, 700 Muscovites apply for a tree to be planted in honor of their newborn child each month.
In two months, young parents have submitted more than 1,500 online applications to participate in the Our Tree project and plant seedlings in honor of their newborn kids in the autumn. That's twice as many as during the same period in spring. Acceptance of applications began on January 16 and will continue until June 15.
Last autumn, more than 5,000 trees were planted as part of the project, with linden, Norway maple, pine, white willow and rowan trees being the most popular choices. Spring planting of personal saplings will soon begin.
Eduard Lysenko, Minister of the Moscow Government and Head of the Department of Information Technology, noted that interest in the Our Tree project among young parents is growing every year: in 2019, more than 2,300 trees were applied for and planted, while in 2020 the number increased to 5,000. More than 4,500 saplings will appear in Moscow's parks this spring thanks to the project participants.
"A set of online services has been created for families with children on the mos.ru portal. The Our Tree project is another opportunity for young parents to celebrate the important milestone of the birth of their child and to contribute to the city's ecology. Taking part in the project is very simple – just submit an online application on the portal. Some information is filled in automatically from users' personal accounts, which makes everything even more convenient. On average, Muscovites order more than 700 seedlings to plant as family trees in their favorite park each month," said Lysenko.
Norwegian scientists finally find good news from Norilsk Nickel
The state of the environment in the border areas is the main topic of the «Pasvikseminaret 2021», organized by the public administrator in Troms county and Finnmark in cooperation with the municipality of Sør-Varanger municipality.
The purpose of the annual Pasvik seminar is to provide the local population and local politicians all information about the environmental situation in the border area Norway – Russia. Program focused on pollution from the Nickel Plant and monitoring of the environment in the border area.
The activities of Norilsk Nickel have been the main focus of the workshop for many years.
For the first time in many years, Norwegian scientists have found only positive news from Russia.
Tore Flatlandsmo Berglen, a researcher at the Norwegian Institute for Atmospheric Research (NILU), noted a significant improvement in air quality in the border area. Berglen remembered the 70-80s of the last century, when one of the divisions of Norilsk Nickel "Pechenganikel" annually emitted 400 thousand tons of sulfur dioxide into the atmosphere, in the 90s this figure dropped to 100 thousand tons. After the closure plant in Nikel in December 2020, the content of sulfur dioxide and heavy metals in the atmosphere at the border between Norway and the Murmansk region meets all international requirements.
"And I know that these emissions from the Kola MMC will continue to decline. Compared to 2015, this figure will be 85 percent. This is very positive news. Air quality issues are being addressed in the right direction. We have been talking about this for many years and finally the problem has been resolved, emissions significantly reduced. This is the most excellent presentation I have ever make! " – said Tore Berglen.
Earlier it was reported that Russia's Norilsk Nickel, the world's largest producer of nickel and palladium, closed its smelter in the city of Nickel in northern Russia at the end of 2020. Kola is a subsidiary of Norilsk Nickel on the Kola Peninsula with mines, processing plants and pellets in Zapolyarny, as well as metallurgical plants in Monchegorsk and a plant in Nikel, which closed at the end of December 2020.
The Norwegian environmentalists who participated in the workshop also noticed positive changes.
"The smelter is closed and Norilsk Nickel is working hard to become a 'green' metallurgical company – it reduces emissions, uses advanced technology and cooperates with Pasvik nature reserve which is our good partner in Russia. Today, a lot of interesting things are happening in the border areas. We have many common interests and there is a certain key to ensuring that everything works out for us – this is good coordination, cooperation, a large knowledge base," said the representative of the environmental center NIBIO Svanhovd.
Other studies examining water resources, fish, berries, also prove that nature in the border area is recovering. All this testifies to the work of ecologists who care about the environment.
"We see examples of what has already been done. And this allows us to plan with confidence our future joint work, projects," says senior adviser representative Anne Fløgstad Smeland at the county governor in Finnmark.
New project to help 30 developing countries tackle marine litter scourge
A UN-backed initiative aims to turn the tide on marine litter, in line with the global development goal on conserving and sustainably using the oceans, seas and marine resources.
The GloLitter Partnerships Project will support 30 developing countries in preventing and reducing marine litter from the maritime transport and fisheries sectors, which includes plastic litter such as lost or discarded fishing gear.
The project was launched on Thursday by the Food and Agriculture Organization (FAO) and the International Maritime Organization (IMO), with initial funding from Norway.
Protecting oceans and livelihoods
"Plastic litter has a devastating impact on marine life and human health", said Manuel Barange, FAO's Director of Fisheries and Aquaculture. "This initiative is an important step in tackling the issue and will help protect the ocean ecosystem as well as the livelihoods of those who depend on it."
Protecting the marine environment is the objective of Sustainable Development Goal 14, part of the 2030 Agenda to create a more just and equitable future for all people and the planet.
The GloLitter project will help countries apply best practices for the prevention and reduction of marine plastic litter, in an effort to safeguard the world's coastal and marine resources.
Actions will include encouraging fishing gear to be marked so that it can be traced if lost or discarded at sea. Another focus will be on the availability and adequacy of port reception facilities and their connection to national waste management systems.
"Marine litter is a scourge on the oceans and on the planet", said Jose Matheickal, Head of the IMO's Department for Partnerships and Projects. "I am delighted that we have more than 30 countries committed to this initiative and working with IMO and FAO to address this issue."
Five regions represented
The nations taking part in the GloLitter project are in Asia, Africa, the Caribbean, Latin America and the Pacific.
They will also receive technical assistance and training, as well as guidance documents and other tools to help enforce existing regulations.
The project will promote compliance with relevant international instruments, including the Voluntary Guidelines for the Marking of Fishing Gear, and the International Convention for the Prevention of Pollution from Ships (MARPOL), which contains regulations against discharging plastics into the sea.