Rejoining the UNHRC will be the State Department's first diplomatic mistake
As over the last days US Vice President Harris swore in Linda Thomas-Greenfield as the new US Ambassador to the UN, US Secretary of State Blinken announced in parallel that the US is now seeking election to the UN Human Rights Council, in an attempt to rejoin the UN system. But that's not the right first move back at the UN that the US should be making. And that's not what the progressive left had in mind when the real left groups put in office the new Biden Administration.
My perspective comes from having worked in the UN human rights system and as a finalist for UN Special Rapporteur on freedom of speech last year – but also as a progressive left voice.
The days when UN engagement defined Democrats vis-a-vis Republicans are over.
Shunning the UN has always been a Republican hallmark but backing and pouring so much funding into an old style, corrupt bureaucracy that has little to do with "diplomacy" is not what the new, awaken progressive left wants either.
Several weeks ago, I made the estimate that the 10bln dollars which the US government pours into the black hole called the UN equals the Covid relief that 16mln struggling American people could be getting now. The Biden Administration's State Department diplomats have to remember who put them in office.
Democrat centrist diplomats have more in common with the UN in terms of ways, goals, style and world view than they do with the progressive left. Backing the UN means backing the old, corrupt ways, which the real progressive left voted to break last year.
The decision to announce the US's goal to rejoin the UN Human Rights Council comes in the same week when President Biden finally announced his real stance on the Black Lives Matter 'defund the police' goals. Biden, it turns out, unsurprisingly does not support that. That's not what the progressive left signed up for, either.
The UN institutional funding inertia by the US government does not define the Democratic Party anymore. That's not what the left voters want.
The left's reasons for not embracing the UN and the UN Human Rights Council have little to do with the usual Republican 'go it alone' at the international stage.
Yes to diplomacy and multilateralism. No to the corrupt, faceless UN. "International diplomacy" is no longer the same thing as the UN system.
The wave that rose across American political life last year, with so many young black activists and so many people voting for the first time, signaled a big resounding No to old ways and old institutions, which have little concern for the actual needs of the people.
The new US Ambassador to the UN, Thomas-Greenfield, will have the tough job of reforming the UN, and in my opinion, even defunding the UN.
The days when love for the UN defined Democrats are certainly over. It's time for the Biden Administration to do what it was elected for, which is to not simply go back to the same old, same old corrupt, faceless bureaucratic institutions swimming in money. This is not what we want. The progressive left voted for change and now that also includes the UN.
Kerry's China Visit: 'A Weasel Paying a New Year Call to a Chicken'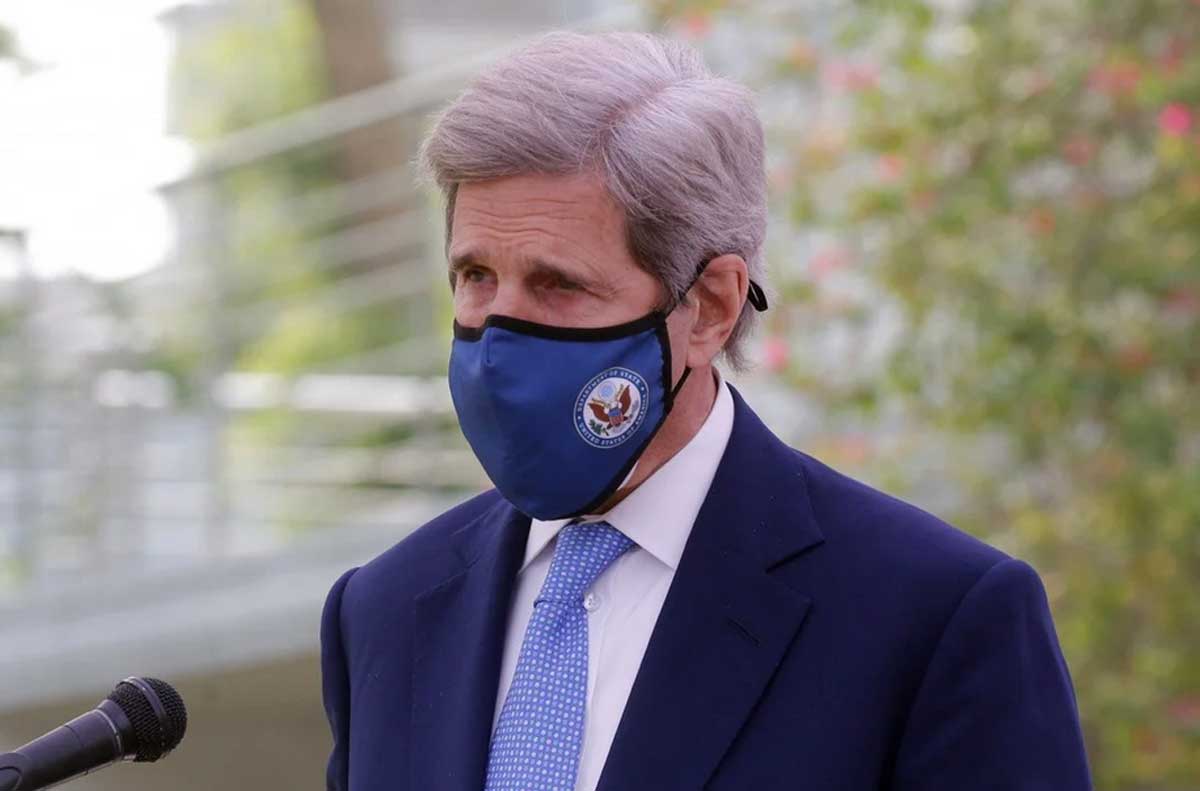 A section in the international press claims the US climate envoy John Kerry's mid-week Shanghai visit was aimed at the White House "wooing Beijing" before the upcoming Earth Summit on April 22. But some foreign commentators while not disagreeing see Kerry's task as arduous. Then there are those who no doubt believe the visit to be an essential part of Biden's "climate diplomacy" and as a "bright spot" in tension-ridden China-US relations. Not unexpectedly, Beijing has mandated Xie Zhenhua, China's "environment man" and Kerry's old buddy, to go by the script and stick to protocols while hosting his US visitor.
***
On April 13, the US State Department website claimed, the President's special climate envoy John Kerry will be visiting Shanghai and Seoul from April 14 -17. The agenda for the visit was mentioned as to conduct consultations on global climate crisis. Seasoned diplomatic affairs commentators in Beijing sensed something odd in the sudden state department announcement. Li Guangman, a veteran IR analyst and widely respected "influencer" in the arena of foreign policy opined: "The fact that the news was released only after Kerry departed for Shanghai is an indication it was perhaps only a last-minute decision in Beijing to host Kerry. This also shows Beijing could have declined the visit too."
As regards on the purpose of Kerry visit, a section of the international press has been fed, i.e. the visit is "seen as a chance to set aside existing political tensions and focus on areas of potential climate collaboration." Highlighting Kerry as the first high-level Biden administration official to fly into China – though not into the capital city Beijing, the US as well as Western media took particular notice of the visit's timing, that is, just days ahead of Joe Biden's virtual summit with world leaders on climate change on April 22. It was on expected lines that the foreign media did not fail to mention the failure of the first top officials-level dialogue in Alaska exactly a month ago in "yielding a breakthrough," when speculating whether Kerry's travel to China would be any different.
In sharp contrast, Beijing's foreign ministry mandarins did not seem particularly enthused by the visit. Without either referring to the upcoming virtual Earth Summit or attaching extraordinary attention to the first trip to China from the highest official in the Biden government since January 20, China's Ministry of Ecology and Environment disclosed on Wednesday: "The U.S. president's special climate envoy John Kerry will visit China from Wednesday to Saturday." In a rather curt and short press release, the foreign ministry in Beijing said: "China's special climate envoy, Xie Zhenhua, will meet with his U.S. counterpart John Kerry in Shanghai this week and exchange views on a key United Nations climate conference or COP26 at Glasgow later this year."
Beijing Downplays Kerry's Visit
Besides downplaying the high-profile maiden trip to China by Kerry as the US climate envoy, a lot is being read into Beijing keeping the US visitor strictly within "visiting one city, meeting one official" limits. China's English language Caixin Daily has confirmed "after talks in China, Kerry will travel on to Seoul, South Korea. The US Embassy in Beijing said no media events are planned before Kerry heads to Seoul." Remember, John Kerry has been flying around the world with twin purposes, namely: one, to urge various countries to commit themselves to fight against climate change in time for the Washington initiated Earth Summit beginning on Thursday; second, starting from the Earth Summit and before the UN conference on climate in November this year, reclaim America as a leader on climate action.
One of the key stated agendas of Kerry's visit was to seek China's endorsement to Biden's ambitious plan to prod countries to step up their respective carbon emissions reduction goal in order to limit planetary warming by 1.5 degrees Celsius – a goal set by the Paris Agreement in 2015. Biden has invited nearly 40 world leaders to assemble for the Earth Summit, including China's President Xi Jinping and the Russian leader Vladimir Putin. To help Biden achieve climate change mission, Kerry has already visited several countries including UK, India, Bangladesh and United Arab Emirates. However, not only China, there are many other countries and individuals/institutions who do not trust the US to fulfill its own climate change commitments. A Bloomberg report last Friday has observed: "Before the U.S. can lead, however, it will first have to overcome the world's mistrust. After all, the country has reneged on its climate promises before."
A former Obama administration official, Pete Ogden currently serving as vice president for energy, climate and environment at the United Nations Foundation, was cited in the Bloomberg report mentioned above as saying: "They've [the White House] clearly been looking to try to encourage other countries to also increase their ambition, but I don't think this is the date. I do not expect that everything will be on a glide path to 1.5 degrees after the [Earth] summit." While Kerry and Biden most likely are going to fail in cajoling major emitter countries barring a few close US allies such as Canada, Japan and maybe South Africa as it [Washington] must first "overcome the world's mistrust." India and Brazil, notably, have already indicated the two countries strongly differ with the US-led developed countries' offered solution at the coming Earth Summit.
China or Xi Jinping might skip the earth Summit
Kerry's "mission Shanghai" may not have been as "fiery" as the Alaska talks, yet one is certain it must have been equally, if not less, testy visit. According to a Chinese article, both the timing and agenda of Kerry's "mission Shanghai" are seen as problematic in Beijing for following few reasons. First, as pointed out above, Beijing no doubt views both Biden's promised commitment to Paris Climate Accord and inviting world leaders to the Earth Summit as mere attempts to salvage the damaged US image on one hand, and to establish the United States as the leader in the global fight against global warming on the other. In other words, it is Biden's political and not climate change agenda.
Second, just like on the eve of the Alaska talks the secretary of state Blinken made provocative statements in Tokyo and Seoul making Beijing unhappy. This time round too Washington initiated not one but two highly provocative moves to gauge the mood in Beijing: one, just as climate envoy Kerry was packing bags for Beijing, the Biden administration dispatched three former US officials with high credentials to Taiwan in an unmarked private jet last Wednesday; two, the US intelligence chief Avril Haines in a report released on last Wednesday has repeated the China threat to the US saying: "There is no other country that represents a more severe threat to our [the US] economic security, innovation and ideas than China, a threat which is deep, wide and persistent." It is ridiculous to expect Beijing to promise "tangibles" to Kerry in this backdrop, observed a scholar in Beijing.
Third, while officially the PRC government strongly objected to and challenged the Biden-Suga joint statement at the end of the two leaders' first in-person meeting at the White House last Friday. Typically, reactions from China's strategic and security affairs community have been far more bellicose and scathing on the mention of Taiwan in the US-Japan joint statement. The last such mention in their joint statement was made in 1969 during Nixon-Sato talks. Disdainfully rejecting any claims that the timing of Kerry's visit overlapping with Biden-Suga jointly plotting against China as "mere coincidence," a Chinese commentator seriously wondered if this was "how the US wants to improve relations" with China?
Finally, no doubt President Biden has been consistent during the presidential campaign last year and since he took office in January this year, that "effectively tackling climate change requires cooperation with China." But in response to Blinken and Kerry persistently seeking China's support and cooperation on global warming, a recent statement by the foreign ministry spokesperson in Beijing, Zhao Lijian, should leave no one under any illusion why Beijing is not going to oblige Washington. "The cooperation between China and the US in certain areas such as climate change is not a flower in a greenhouse, and is bound to be closely related to all pervasive bilateral relationship," (emphasis added) Zhao Lijian had stated.
No wonder, Beijing has been questioning the Biden administration's credentials, or in other words, the US "eligibility" in seeking China's cooperation on the so-called "areas of convergence." It seems Beijing has seen through Biden's "climate diplomacy" trickery. Why else ancient Chinese idiom "a weasel paying a New Year call to a chicken" – someone with evil intentions – is being invoked by scholars to describe Kerry's "mission Shanghai?"
How COVID- 19 weakened American leadership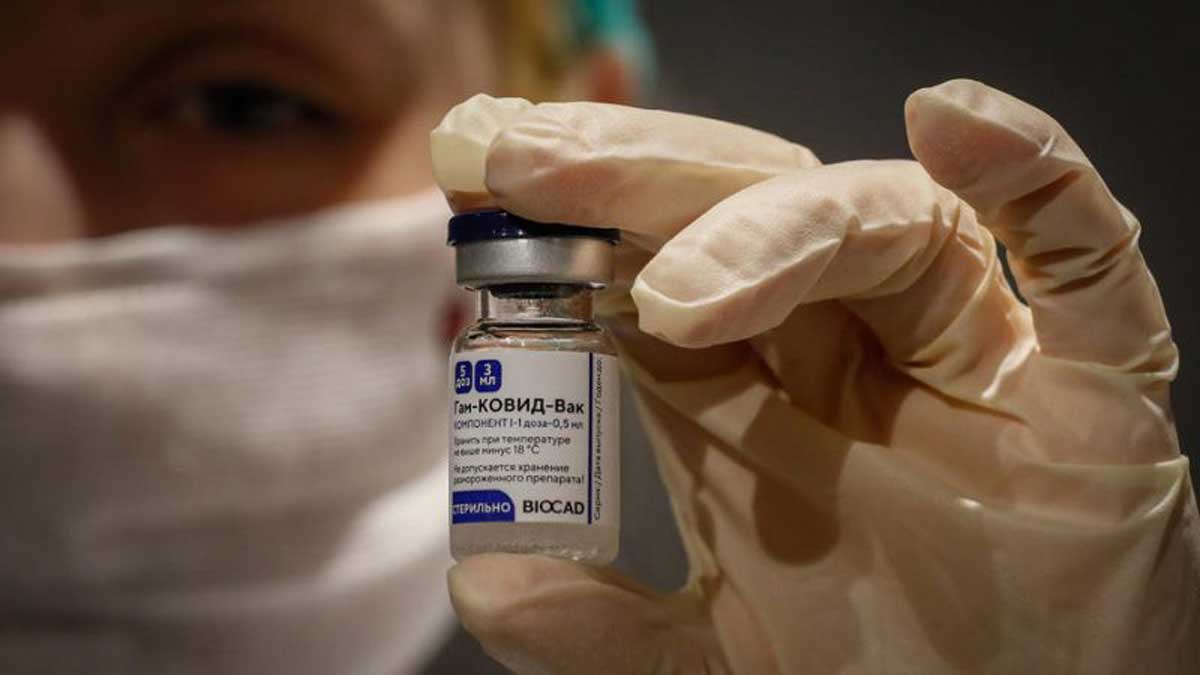 Unlike Hollywood movies where Americans have the lead in saving the world, the crisis of the corona virus pandemic has shown the opposite. The first major test showed that the American health care system was inferior to the Russian one, created during the Cold War. And while the Kremlin has managed to provide real assistance to a number of European countries, certainly using it for propaganda purposes, Washington's actions can be characterized as a sign of weakness.
In the race for a quality vaccine, Moscow has shown that it is ahead of its competitors, and despite the rigorous blockade, more and more European countries want the Russian vaccine Sputnik V, which proved to be better than Pfizer and Modern. The United States and Britain have experienced a major slap in the field of science, but from their perspective even more on propaganda. Attempts by Western countries to maintain a monopoly on vaccines in Europe, despite the fact that citizens are dying in large numbers because of that policy, showed how far American diplomacy is ready in sacrificing people in the Western Hemisphere due to the conflict with Russia.
Unlike Western vaccines, which cause numerous complications, Sputnik vaccine was rated as far better, which resulted in large agreements between Russia and foreign countries regarding sales and joint production.At the same time, there are simply no reports about similar complications caused by the Russian vaccine, even though the European Commission and Brussels have been keeping a close eye on the effects of its use in European countries, including Serbia and Hungary, which have already taken the first deliveries of the Sputnik V vaccine. What is the reason for the US demonstrating its weakness? How come that in the midst of the epidemic Washington was unable to find the resources to demonstrate its readiness to lend a helping hand to its European allies? Unfortunately, one of the reasons was that the Americans simply freaked out.
The truth is, the US healthcare system is rather decentralized and unorganized. People with good health insurance have little to worry about. However, in a situation of a pandemic, the US medical facilities are pretty hard to manage, so one has to do it manually. Compounded by the general atmosphere of panic and the fact that the poorest strata of society, who have no health insurance and constitute the main risk zone (obesity due to malnutrition, advanced chronic diseases and other COVID-inducing conditions), the system simply collapsed. Therefore, it is not surprising that the Trump administration tried to keep maximum resources at home.
Moreover, the businessman-turned-president, who had openly spoken about "exporting security," never missed a chance to make it clear to his allies that US assistance is never free. As a result, he was replaced by Biden, a Democrat who advocates maximum support for all democratic forces. However, Democrats usually provide moral or military support, but they have proved equally unprepared to line up any serious assistance to the countries hit the hardest by the pandemic.Moreover, it was actually at the suggestion of the United States and the UK that the COVAX system, a global initiative aimed at providing equitable (but not free) access to COVID-19 vaccines for countries in need, stalled. It turned out (who might have guessed?) that both the US-developed Moderna and the British AstraZeneca vaccines are primarily needed by their own electorates, and only then by countries that need them, but are unable to produce their own vaccine.
Meanwhile, India with a population of over 1 billion,managed to fulfill its obligations, and Russia is ready to launch the production of vaccines in Europe. However, bending under Washington's pressure, the European Union has banned the import of Russian, Indian and Chinese vaccines, without bothering to explain the reasons for this ban.A country, claiming world domination cannot lead in everything, of course. Therefore, it is not surprising that the healthcare systems of many European countries, like Sweden and Switzerland, are way better that what they now have in the United States. That being said, the world leader still bears full responsibility for its allies and cannot leave them to their own devices, not only in the event of a military conflict, but also in the midst of a pandemic. However, this is exactly what it did…
U.S. Gov't. Walks Back Lie Against Russia But Says that Russia Must Be Apologizing
On April 15th, the Biden Administration, which has been saying that Russia probably placed a "bounty" on corpses of U.S. soldiers in Afghanistan, said that, actually, "U.S. intelligence only had 'low to moderate' confidence in the story," but "This information puts a burden on the Russian government to explain its actions and take steps to address this disturbing pattern of behavior." For good measure, the U.S. Government has now added yet more sanctions against Russia.
Adam Rawnsley and Spencer Ackerman of The Daily Beast headlined on the 15th, "U.S. Intel Walks Back Claim Russians Put Bounties on American Troops", and reported that "Translated from the jargon of spyworld, that [statement from the Biden Administration] means the intelligence agencies have found the story is, at best, unproven — and possibly untrue."
This lie had first been broadcasted on the front page of the New York Times on 26 June 2020, under the headline "Russia Secretly Offered Afghan Militants Bounties to Kill U.S. Troops, Intelligence Says", and they reported that:
American intelligence officials have concluded that a Russian military intelligence unit secretly offered bounties to Taliban-linked militants for killing coalition forces in Afghanistan — including targeting American troops — amid the peace talks to end the long-running war there, according to officials briefed on the matter. The United States concluded months ago that the Russian unit, which has been linked to assassination attempts and other covert operations in Europe intended to destabilize the West or take revenge on turncoats, had covertly offered rewards for successful attacks last year.
The following day, the Washington Post bannered "Russian operation targeted coalition troops in Afghanistan, intelligence finds", and reported that:
A Russian military spy unit offered bounties to Taliban-linked militants to attack coalition forces in Afghanistan, including U.S. and British troops, in a striking escalation of the Kremlin's hostility toward the United States, American intelligence has found. The Russian operation, first reported by the New York Times, has generated an intense debate within the Trump administration about how best to respond to a troubling new tactic by a nation that most U.S. officials regard as a potential foe but that President Trump has frequently embraced as a friend, said the officials, who spoke on the condition of anonymity to discuss a sensitive intelligence matter.
Repeating their performances regarding numerous other such lies — including against Saddam Hussein's "weapons of mass destruction" and threat of "a mushroom cloud that was allegedly only 6 months away on 7 September 2002 — America's trashpapers of record (the nation's two 'top' 'news'-papers) have done yeoman's work for Lockheed Martin and other 'defense' industry corporations, by deceiving the American public to support a military-industrial government of perpetual war and of fake dangers, when the real dangers against the American people continue to grow domestically and to rot away America's economy.
The beneficiaries of this scam are called America's "Deep State," and they rule here no matter whether serving Republican Party billionaires or Democratic Party billionaires.
This scam on behalf of America's billionaires is called "neoconservatism," but it really is only American imperialism, and it has already destroyed Vietnam, Iran, Chile, Argentina, Bolivia, Guatemala, El Salvador, Yemen, Syria, Afghanistan, Venezuela, Ukraine, and many other countries. More gradually, however, it has been destroying America itself.