Caspian: Status, Challenges, Prospects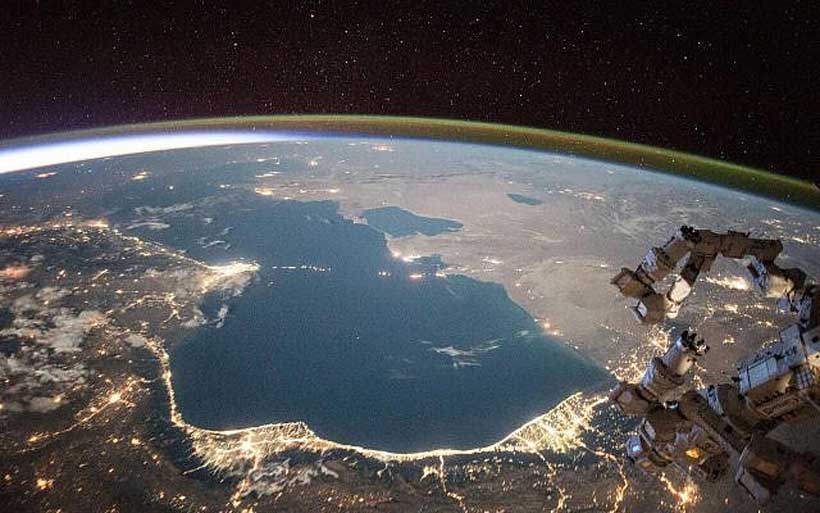 An Analysis into the Legal Classification, Security and Environmental Concerns, Geopolitics and Energy Flow Impact of the Caspian Plateau
How has the world's largest inland body of (salty) water escaped the economic and political notice for so long? And it is for a resource-rich area of a unique locality that connects Europe and Asia in more than just geography. Simply, the Caspian Basin is an underrated and underexplored topic with scarce literature on its geomorphology, mineral deposits and marine biota, its legal disputes, pipeline diplomacy,environmental concerns and overall geopolitical and geo-economic interplays.
As the former Minister of the Canadian government and Secretary General of the OECD – Honorable Donald J Johnston – states in the foreword, Caspian – Status, Challenges, Prospects"is a fitting title for a book that masterfully gives an objective, comprehensive overview of the region. The authors have compiled an analysis of Caspian's legal classification, security and environmental concerns, geopolitical scenarios, and energy flow impacts as they affect the world's largest continental landmass – Eurasia."
From comprehensive but content intensive insights on Caspian littoral states Azerbaijan, Kazakhstan, Iran, Russiaand Turkmenistan, to external actors like Turkey, EU, China and the United States, readers are presented how separate actors and factors interact in this unique theater. The book elaborates on the legal classification of the Caspian plateau including the recent 'Convention on Legal Status of the Caspian,' to the numerous territorial and environmental security concerns.
Prof. Anis H. Bajrektarevic and his co-authors present Caspian as the most recent, fresh and novel way, in one stop-shop offering broad analysis on the Caspian region. It is a single volume book for which extensive information is exceptionally rare to find elsewhere. Following the read, authors are confident that a new expanse of scholarly conversation and actions of practitioners will unfold, not only focused on Caspian's unique geography, but its overall socio-economic, politico-security and environmental scene.
Welcoming the book, following words of endorsements have been said:
The Caspian basin and adjacent Central Asian region (all being OSCE member states, apart from Iran) have, since the early Middle ages, acted as a crossroads between different civilizations and geopolitical spaces. In an increasingly interconnected world, growing geopolitical competition, economic interdependence and the emergence of new global challenges, particularly those related to water, energy and the climate emergency, have highlighted the relevance of this region, making it of increasing interest to researchers and academics. This book presents a thorough analytical compendium of historical factors, political dynamics, economic trends, legal frameworks and geopolitical interests which underpin, but also affect, the stability and development of this complex, diverse and strategically significant region.
Amb. Lamberto Zanier,Secretary-General, Organization for Security and Cooperation in Europe (2011-2017) OSCE High Commissioner on National Minorities (2017-2020)
A thoughtful, comprehensive and balanced analysis of the complex interplay between geopolitics and geo-economics in Central Eurasia, and pivotal energy plateau – that of Caspian. We finally have an all-in reader that was otherwise chronically missing in international literature, which will hopefully reverse the trend of underreporting on such a prime world's spot.
Hence, this is a must-read book for those wondering about the future of one of the most dynamic and most promising regions of the world and what it could entail for both reginal and external players. 
Andrey Kortunov Director General, Russian International Affairs Council
Although of pivotal geopolitical and geo-economic importance, Caspian energy plateau represents one of the most underreported subjects in the western literature. Interdisciplinary research on the topic is simply missing.
Therefore, this book of professor Bajrektarevic and his team – unbiased, multidisciplinary, accurate and timely – is a much-needed and long-awaited reader: A must read for scholars and practitioners, be it from Eurasia or beyond.
It is truly a remarkable piece of work!
Authors were able to tackle a challenging subject with a passion, knowledge and precision, and turn it into a compelling, comprehensive yet concise read which I highly recommend.
Former Minister of Foreign Affairs, Republic of Kazakhstan Erzhan Kazykhanov, Ambassador Embassy of Kazakhstan, Washington dc, USA
ARTNeT secretariat is pleased to see how our initial invitation to Prof. Anis H. Bajrektarevic to present at the ARTNeT Seminar Series in 2015 evolved. The talk was initially published as a working paper for ARTNeT (AWP 149). Now Prof. Bajrektarevic, in collaboration with another two co-authors, offers a comprehensive study on a nexus of legal, security, and environmental issues all emanating from and linked to energy cooperation (or lack thereof) in the subregion. This volume's value extends beyond the education of readers on the Caspian Basin's legal status (e.g., is it a sea or a lake?). It is just as relevant for those who want a more in-depth understanding of an interplay of economic, security, and political interest of players in the region and outside. With the global institutions increasingly less capable of dealing with rising geopolitics and geo-economic tensions, more clarity – even if only about some aspects of those problematic issues – should be appreciated. This volume offers such clarity.
Mia Mikic, Director UN Economic and Social Commission for Asia and the Pacific (UN ESCAP) ARTNeT coordinator
It is my honor to reflect on this work on Caspian. Comprehensive and content rich, this book of professor Anis H. Bajrektarevic and his co-authors brings up comprehensively all the useful information on Caspian, with the geographical and historical background and cultural, economic as well as security aspects related to it.
Authors' novel and unbiased approach shall certainly help decision makers in their bettered understanding of the region that has centuries-long history of peace and cordial neighbourly relations. Long needed and timely coming, I warmly recommend this reader to those who want to know, but more importantly to all those who want to understand, this pivotal region of the world.
Ali Asghar Soltanieh Former Ambassador of Islamic Republic of Iran to United Nations and other International Organizations in Geneva & Vienna
The book by Professor Bajrektarevic and his co-authors embodies a wide-ranging overview of the intertwined interests pursued by the young democracies of the Caspian basin, battling with inherited land and water disputes, and their interplay with regional and global powers. Apparently, supporting political independence of the formers and promoting their integration into the latter's markets requires adequate analyses, timely outreach policies and consistent engagement. In this sense the publication serves as one of the scarce handbooks to understand diverse interests of stakeholders, dynamically changing security architecture of the region and emerging opportunities of cooperation around the Caspian Sea.
Ambassador GalibIsrafilov Permanent Representative to the UN Vienna and to the OSCE Embassy of Azerbaijan to Austria
Caspian: Status, Challenges, Prospects
An Analysis into the Legal Classification, Security and Environmental Concerns, Geopolitics and Energy Flow Impact of the Caspian Plateau
Azerbaijan Takes Advantage of Armenia's Strategic Isolation to Resume Hostilities in Nagorno-Karabakh
It was only a matter of time before hostilities would resume in Nagorno-Karabakh, a region contested by Azerbaijan and ethnic Armenians. A war was last fought just three years ago between Azerbaijan, Armenia, and the breakaway Armenian state of Artsakh resulting in an Azeri victory and a Russian-brokered ceasefire. However, due to Yerevan's strategic isolation, it seemed inevitable that Baku would reinitiate military operations to take advantage of Armenia's relative weakness.
Despite the implementation of a ceasefire in November 2020, Azerbaijan used 'hybrid' tactics to weaken the self-declared Republic of Artsakh. Most significantly, the Azeris blockaded Artsakh in December 2022, cutting it off from the outside world, making it difficult for residents to obtain electricity, fuel, and water reserves. By restricting access to the Lachin corridor, Azerbaijan was able to cut off Artsakh from Armenia and create better leverage to exact concessions. The routes were only reopened this month.
However, on 19 September, the Azeri Presidential Administration declared that it would carry out an 'anti-terror' operation in the region. Baku demanded that 'the illegal Armenian military formations must raise the white flag, all the weapons must be handed over, and the illegal regime must be dissolved.' The Azeri government statement coincided with reports from local Armenian media sources and state news that there had been artillery, missile, and drone strikes conducted by Azerbaijan. Five people have reportedly been killed and about 80 injured.
So, why is this happening now? In short, Armenia is isolated and weak without realistic prospects for substantial foreign assistance. Thus, Azerbaijan has made the realpolitik calculation that it should press its current advantage and assert its control over Nagorno-Karabakh sooner rather than later.
Armenia's ally, Russia, does have a military presence in the region. In fact, about 2,000 Russian peacekeepers are deployed along the contact line in Nagorno-Karabakh and along the Lachin corridor. Historically, Armenia has viewed Russia as its security guarantor, but the Russian response to the most recent bouts of fighting between Armenia and Azerbaijan has been tepid as far as Yerevan is concerned. Other members of the CSTO – the Russian-led alliance to which Armenia is a member – were even less resolved to assist Armenia during the previous Nagoro-Karabakh War in 2020.
With Russia currently embroiled in the war in Ukraine, it is highly unlikely that Moscow will divert resources to assist Yerevan, nor does it seem likely that the Kremlin would perceive much strategic value in doing so anyway. In recent years, Russia has maintained a complicated relationship with Azerbaijan and its staunch ally, Turkey. Russia does not stand to gain much strategically by assisting Armenia at this time and it can ill afford to further antagonise Turkey, which despite being a NATO member, has been fairly ambivalent towards the war in Ukraine.
Policymakers in Yerevan are aware that Russia is not a dependable ally and have made diplomatic overtures towards other potential security guarantors. Some political figures in Washington are sympathetic to Yerevan and Armenia does possess an outspoken and visible diaspora in the United States that it can leverage for soft power gains. Last year, former Speaker of the House Nancy Pelosi overtly blamed Azerbaijan for hostilities in Nagorno-Karabakh and in 2023 Armenian and American troops conducted joint military drills.
Closer ties with the Untied States may have buoyed hopes in Yerevan that the Americans might provide some form of assistance in the event of renewed hostilities. However, the United States has relatively limited strategic interests in the region. Military assistance is virtually out of the question but even the imposition of sanctions or diplomatic condemnations of Azerbaijan are unlikely.
There is an argument to be made that the United States could undermine Russian influence in the region by creating closer ties with Armenia, thus releasing Yerevan from dependency on Moscow. However, similar arguments have been made for enhancing American influence in the region vis a vis Azerbaijan. Moreover, Azerbaijan enjoys the advantages of being a major energy provider, with oil and natural gas reserves. It is unlikely that Washington will do anything much to damage relations with Baku at this time, given that the latter has the potential to become a major Eurasian energy hub.
The same can be said for the European Union, whose members are currently facing an energy crisis caused by the war in Ukraine and the decision to eschew Russian oil and gas. Brussels has already demonstrated its appetite for Azeri energy and will not act in a way to jeopardize its access.
To make matters worse for Armenia, Azerbaijan enjoys a quantitative military advantage, with greater manpower and resources at its disposal. Whilst its true that the Azeri and Armenian militaries are roughly peer competitors, with Armenia having won the First Nagoro-Karabakh War between 1988 and 1994; Azerbaijan demonstrated greater prowess in the most recent conflict. Moreover, Azerbaijan will likely again have the support of its close ally Turkey, in the form of weapon systems and equipment from its significant defence sector.
Ultimately, it remains to be seen how another conflict over Nagorno-Karabakh will play out. Armenia is not so outmatched at the tactical and operational levels that the result of another war is a foregone conclusion. Although a great deal of fuss was made over the Azeri military's usage of drones in the previous round of fighting, they were not so decisive that the war was a cakewalk for Azerbaijan.
As explained by Eado Hecht of the Israel Defence Forces Tactical Command College, 'The war was won by Azeri perseverance in the face of heavy casualties and many small defeats while gradually wearing-down Armenian forces no-less determined than the Azeris.' What is potentially shaping up to be the Third Nagoro-Karabakh War may play out similarly – or it may not.
At the strategic level, however, Yerevan is playing with a bad hand. Armenia has few friends to call on for significant aid and will likely be forced to face this conflict largely alone.
The agreement was reached to stop the Azerbaijan's Anti-TerrorOperation in Karabakh: quo vadis?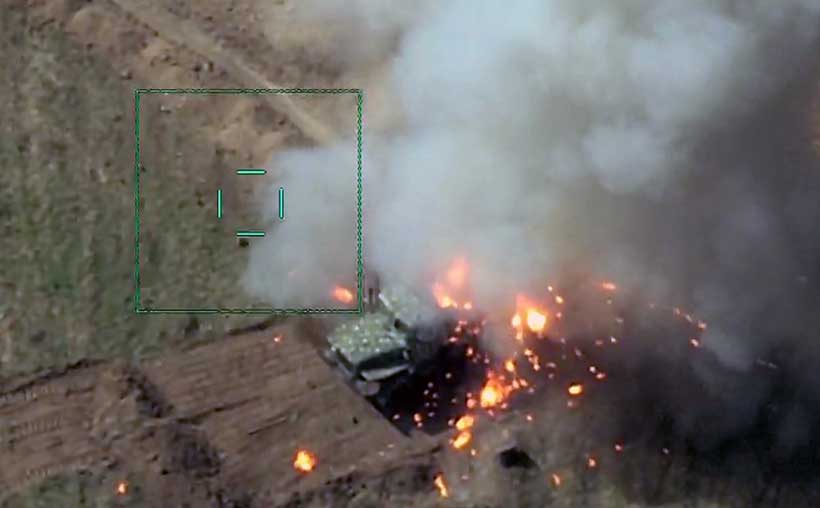 On September 19, 2023, the enduring and deeply entrenched issue of Karabakh, which has been a source of contention between Armenia and Azerbaijan since the eve of the collapse of the Soviet Union, once more gained prominence due to the recent anti-terror measures in the area. Thus, the Ministry of Defense of the Republic of Azerbaijan has issued a statement elucidating the viewpoint, objectives, and continued endeavors concerning the anti-terror operation of Azerbaijan against the legitimate military targets of Armenia in the region. This anti-terror operation in the Karabakh region has thrust this issue back into the international spotlight, raising questions about the road ahead and the challenges that lie forward in achieving a stable resolution.
Therefore, to grasp the essence of Azerbaijan's anti-terror operation, examining the events and interactions between the conflicting parties following the Second Karabakh War of 2020 is essential. The Second Karabakh War, known as "the Patriotic War," resulted in Azerbaijan regaining control of territories that had been occupied by Armenia since the early 1990s. Azerbaijan's triumph was attributed to a combination of factors, including political determination, military superiority, and diplomatic support from Türkiye, as well as Armenian underestimation of Azerbaijan's military buildup, the lingering optimism in Armenia stemming from the First Karabakh War, Armenia's inadequate defense infrastructure developed during three decades of occupation, and, notably, Armenia's diplomatic shortcomings in engaging major powers, especially Russia, in the conflict.
The War marked a significant shift in the regional power dynamic, but it was only the beginning of a long and challenging process towards peace. Thus, in the wake of the Second Karabakh War, the region has grappled with the complex task of finding a path to lasting peace.
Since the end of the War, despite various ups and downs, as well as political and military confrontations, the parties to the conflict engaged in a peace negotiation. President Ilham Aliyev constantly reaffirmed Azerbaijan's determination for achieving the long-awaited peace with Armenia. Consequently, Azerbaijan has demonstrated a clear and logical stance on peace negotiations process, which is in line with the norms and principles of international law and could serve as a sole basis for signing peace treaty. The negotiations for signing a peace treaty between Azerbaijan and Armenia have been moving quite slowly due to irrelevant demands from the Armenian side, including about the so-called rights and securities of the Armenian population in the Karabakh region of Azerbaijan. The issue of reintegration of Armenian residents living in Karabakh has been a main sticking point during the negotiation process. The Armenian community in Karabakh has been hesitant to engage in direct negotiations in Baku, instead preferring meetings mediated by international mediators, which has added another layer of intricacy to an already complex negotiation process. However, the stance of Azerbaijan is clear that the Karabakh issue is no longer on the international agenda since Armenia recognized Azerbaijan's sovereignty over the region.
In this regard, Hikmet Hajiyev, the Foreign Policy Advisor to the President of Azerbaijan, emphasized that protecting the individual rights and safety of Armenian residents living in Karabakh is exclusively an internal matter for Azerbaijan. Baku has no intention of engaging in discussions concerning its sovereignty with any external parties, including Armenia. As a subsequent action, the Presidential Administration of Azerbaijan extended an invitation to representatives of the Armenian community in Karabakh on March 13, 2023, for a second meeting. This meeting aims to address ongoing communication efforts regarding reintegration and the execution of infrastructure projects in Karabakh.
However, Karabakh Armenians declined the invitation to meet in Baku and instead expressed their preference for a meeting in Karabakh under the mediation of Russian peacekeepers. On March 27, 2023, Baku extended another invitation to the Armenians in Karabakh to discuss the reintegration and implementation of infrastructure projects in Karabakh. Nevertheless, the Armenian side once more rejected the prospect of direct negotiations with Azerbaijan in Baku, insisting on a negotiation format that is internationally recognized when engaging with Baku.
In addition to refusing to engage in talks with Baku, they persist in maintaining unlawful armed groups from Armenia within the internationally recognized territories of Azerbaijan. In this regard, Azerbaijan has repeatedly stated that the continuation of the existence of units of the armed forces of Armenia in the Karabakh region of Azerbaijan, contrary to the provisions of the Trilateral Statement dated November 10, 2020, is a serious threat to regional peace and security. The only way to achieve peace and stability in the region is unconditional and complete withdrawal of the Armenian armed forces from the Karabakh region of Azerbaijan and the dissolution of the puppet regime.
However, reports of systematic shelling of Azerbaijani positions, continued landmines in Azerbaijani territories, and the fortification of battle positions by Armenia's armed forces have heightened tensions. Instances of reconnaissance-subversion acts, such as planting mines in previously cleared areas by Armenians, pose serious threats to civilians and military personnel alike.
Thus, in response to these concerns, Azerbaijan initiated a local anti-terror operation in the Karabakh region on September 19, 2023. According to the statement of the Ministry of Defense of the Republic of Azerbaijan, the objectives of the anti-terror operation include ensuring the provisions of the Trilateral Statement, signed on November 10, 2020, "suppress large-scale provocations in the Karabakh economic region, to disarm and secure the withdrawal of formations of Armenia's armed forces from our territories, neutralize their military infrastructure, provide the safety of the civilian population returned to the territories liberated from occupation, the civilians involved in construction and restoration work and our military personnel, and ultimately restore the constitutional order of the Republic of Azerbaijan."
Ministry of Defense has also emphasized that "Azerbaijan Army Units did not target the civilian population and civil infrastructure facilities, only legitimate military targets were destroyed by using high-precision weapons… The protection and security of administrative, social, educational, medical, religious, and other facilities will be organized in line with the laws of the Republic of Azerbaijan and the norms of international humanitarian law. Women, children, elderly people, as well as people with disabilities and the sick will be rendered necessary medical aid and other assistance. They will be provided with drinking water and food."
In addition, official Baku declared that the Azerbaijan side is ready for a meeting in Yevlakh with the representatives of the Armenian residents living in Karabakh region of Azerbaijan. However, the Presidential Administration of the Republic of Azerbaijan stated that in order to stop anti-terror operations, "the illegal Armenian military formations must raise the white flag, all the weapons must be handed over, and the illegal regime must be dissolved."
In light of these statements by official Baku, it is imperative to mention that Azerbaijan maintains a balanced perspective and a commitment to constructive dialogue. The region's residents deserve nothing less than a peaceful and prosperous future. Hence, reintegration of Armenians living in certain parts of the Karabakh region into the Azerbaijani society is also a high agenda of Baku. President Aliyev repeatedly said that the Armenian minority living in Karabakh being Azerbaijani citizens could participate in construction and restoration projects of the region and that Baku was ready to create conditions for them in the places and villages where they would live. But, in order to be integrated into the Azerbaijani society, the Armenian minority in the Karabakh region must first give up separatist aspirations, given Azerbaijan's obvious goodwill reflected in post-war developments. The path to peace may be fraught with obstacles, but with genuine commitment and cooperation on post-conflict regional agenda, a prosperous future for the region lies within the recognition of the sovereignty and territorial integrity of Azerbaijan.
Therefore, with the aim of compelling separatist factions to abandon their political aspirations and facilitate the attainment of a stable and prosperous future, comprehensive anti-terror measures persisted on the date of September 20, 2023. Meanwhile, at the onset of the same day, the Azerbaijani authorities reiterated their statement to the Armenian armed forces contingents stationed within the Karabakh region of Azerbaijan, urging them to disarm and capitulate. It was explicitly conveyed that the suspension of anti-terror measures would exclusively follow compliance with this condition. In light of the contemporary developments, an accord has been achieved to halt local anti-terror measures in the Karabakh region. Thus, the Ministry of Defense of the Republic of Azerbaijan stated that considering the appeal by the representatives of the Armenian residents living in the Karabakh region of Azerbaijan, conveyed by the Russian peacekeeping contingent, an agreement has been reached as of 13:00, 20 September 2023, to stop the antiterror measures under the following terms:
– The formations of Armenia's armed forces stationed in the Karabakh region of the Republic of Azerbaijan and illegal armed groups lay down their arms, withdraw from their battle positions and military outposts and are subjected to complete disarmament.
– Simultaneously, all the ammunition and heavy military equipment is handed over.
– Conducting the abovementioned process in coordination with the Russian peacekeeping contingent is ensured.
Ukraine War's Impact on Migrant Flow in Poland: Balancing Humanitarian Concerns and State Stability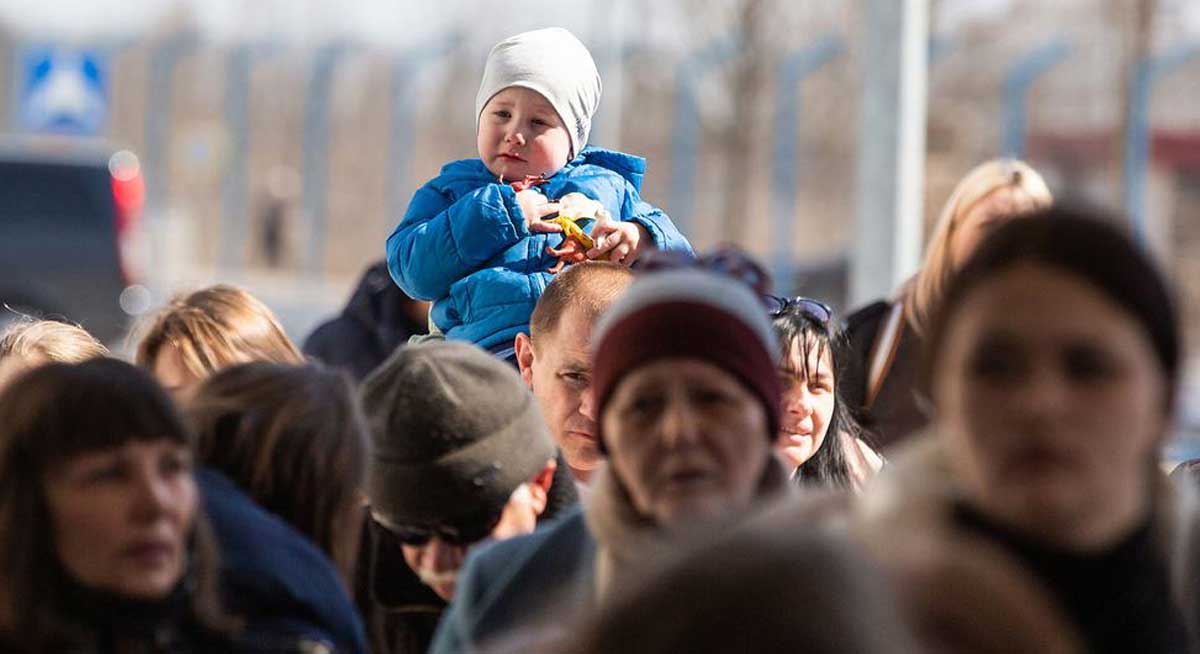 Amidst the complexity of traditional and non-traditional security threats resulting from the Russia-Ukraine war, the dynamics of immigrant flows in various European countries have become a crucial issue that needs further examination. The ultimate implication of the military power struggle between these two countries has led to a high intensity of civilian migration as a means of self-preservation. According to UNHCR data (2023), approximately 8,255,288 Ukrainian refugees are dispersed in various European countries, including Poland. Historically, Poland has been one of the European countries reluctant to accept refugee groups.
Poland's resistance to the influx of refugees can be identified since 2015 as a consequence of the Syrian and Libyan Civil Wars. In the name of civilian security and regional stability, the Polish government firmly rejects these refugees as a precautionary measure. Poland's constructed policy scheme demonstrates that domestic security stability is a crucial issue that needs to be accommodated first rather than prioritising humanitarian principles. Based on this track record, Poland can refuse the entry of Ukrainian refugees. However, this possibility is not the dominant strategy.
Consciously resisting the high intensity of Ukrainian refugee inflow may disrupt Poland's image since Poland has frequently imposed blockades on refugee groups in recent years. For example, the consequences of Poland's blockade of refugee entry in 2015 resulted in the European Union Court of Justice prosecuting Poland for its non-compliance with legal regulations. As a result, there is a possibility of implementing severe sanctions, both formally and socially, by the European Union and even globally against Poland. If similar policies are implemented, the negative impression that has grown and developed against Poland since 2015 will accumulate and affect Poland's image disruption in the constellation of international relations. Moreover, the European Union has formally applied the Temporary Protection Policy Directive for Ukrainian refugees until March 2024. Consequently, European Union member states are responsible for accepting and treating Ukrainian refugees as their civilians.
Conceptually, Poland's option to accept Ukrainian refugee groups results from the calculation of loss aversion—an actor's tendency to minimise losses rather than focus on gains. In other words, although blocking the entry of Ukrainian refugee groups may be an anticipatory approach to the double burden that the Polish government needs to bear, the potential losses from such a blockade would be more painful—possible social and legal formal sanctions by the European Union and even globally. Therefore, the Polish government should choose the latter option among the options of blockade or open acceptance of Ukrainian refugees. However, accepting refugees without anticipating the influx may lead to various negative implications, especially regarding domestic security stability. Hence, the Polish government needs to formulate different strategic policies so that the influx of Ukrainian refugees becomes an opportunity to enhance Poland's utility.
Poland has at least 1.3 million Ukrainian refugees. In order to accommodate the high intensity of the refugee population, various policies can be implemented. Through the narrative framework of enhancing image and legitimacy, the Polish government can persuade multiple multinational companies to provide financial support to meet the needs of Ukrainian refugees through Corporate Social Responsibility (CSR) programs. Amid scepticism from various parties that view CSR programs as mere abstract rhetoric, the involvement of multinational companies in Poland becomes an opportunity to improve their reputation and gain public trust. This collaboration scheme has positive significance for the Polish government, global companies, and Ukrainian refugees. Contextually, the burden on the Polish government to accommodate Ukrainian refugees becomes lighter due to financial penetration from multinational companies. At the same time, CSR funding for refugees becomes a strategic instrument to frame a positive image of international companies. Thus, the accessibility of refugee rights can be fulfilled through various aids—avoiding destitution.
Not only limited to providing access to facilities and infrastructure, the Polish government and various companies also need to provide a labour ecosystem for refugees. Conceptually, the narrative attribution of job opportunities for Ukrainian refugees and an intensified persuasive approach can shape the preferences of productive-aged refugees to work. Therefore, the empowerment of Ukrainian refugee groups is crucial.
With such policies, the Polish government can minimise the level of dependency of Ukrainian refugee groups on state aid. It cannot be denied that the Polish government has provided job opportunities to Ukrainian refugees. However, these refugees dominate low-skilled labour jobs. Accumulatively, as much as 56% of Ukrainian refugees are women with higher education backgrounds. This data indicates that the opportunity to amplify the quality of the workforce in Poland is significant, leading to an increase in effectiveness and efficiency in the national economic development scheme. Therefore, empowerment in the form of skill training and cultural adaptation becomes a crucial agenda that needs to be actualised, considering the presence of cultural relativism. Moreover, through relevant institutions, the Polish government needs to map the employment situation of Ukrainian refugees in their home country as a benchmark for the government to provide contextually relevant job opportunities.
Instead of becoming a double burden that could shake domestic stability, offering strategic policies based on humanitarian principles is a momentum for the Polish government to enhance its utility at the international level. These strategic policies form the basis of framing a positive image of Poland regarding the government's altruism in responding to the implications of the Russia-Ukraine war. Simultaneously, framing such a positive image will discount the negative image of Poland that has grown and developed in recent years due to its resistance to refugee groups from the Middle East. Furthermore, the decision to accept Ukrainian refugees with various strategic policies manifests the practice of tit-for-tat.