Back to Strategic Hedging and Mediation in Qatar Foreign Policy after the Gulf Reconciliation
Saudi Arabia, the UAE, Bahrain and Egypt ended the land, air and sea blockade on Qatar last January. While the way how the crisis ended revealed the control of the Saudi and Emirati decision-makers on the evolution of the issue, the process of isolation by its GCC neighbors reconstructed Qatar foreign policy within a loss of trust mode and directed the Qatari decision-makers to question the country's hedging strategy in the region. Following the reconciliation in January 2021, Qatar seems to practice its mediation policy again at the regional conflicts beside bringing back to the hedging strategy towards Saudi Arabia and Iran.
The blockade, which lasted three years and half, since the June 2017 increased the level of distrust of the Qatari decision-makers to the regional states, and to realize the significance of strengthening Qatar's regional security standing and international status. While economic wealth helped the country to utilize the outcomes of the blockade for political purposes, it pushed the country to establish, or strengthen, relations with alternative allies and economic partners, particularly Iran and Turkey.
Strategic hedging, as a concept developed after the Cold War period in contrast to the bandwagoning, balancing or buck-passing, has been the major foreign policy tool of Qatar as a small state aware of its security needs. It illustrated the Qatar's aim of finding a middle ground while insuring the potential security risks of the regional actors to its national security. By hedging the risky adversaries,namely Saudi Arabia and Iran, in the region, Qatar avoided a security dilemma and minimized the risks of being threatened.The Qatar foreign policy discourse revealed not only cooperative elements but also the confrontational ones which gradually paved the way forSaudi Arabia and the allies to build a rationale to imply blockade on the country in June 2017.
Prior to the 2017 crisis, hedging strategy helped Qatar to compensate its smallness and offset the potential security threats from Iran. Qatar had signed a security cooperation agreement with Iran in December 2010 including the exchange of specialized and technical committees, expand cooperation in training and naval exercises, as well as conducting joint campaigns against terrorism and insecurity in the region. Beside cooperating with Iran at the security and economy fields, Qatar avoided to challenge Saudi Arabia and shared the common regional security worries of the GCC towards Iran. It aimed at balancing its relations between these two regional powers and at the same time remaining neutral as much as it can by employing a discourse of mediation as a foreign policy tool.
While simultaneously positioning itself alongside the GCC, Qatar decision-makers gave credits to keeping ties with Iran. Qatar allowed Turkey to open a Turkish military base in its territory even before the crisis. While already securing its national security through a US military air base, Qatar's decision for opening a Turkish military base was highly criticized by its GCC neighbors and its removal became one of the demands of Saudi Arabia and the allies to end the blockade. Qatar's decision to boost domestic defense capabilities was understandable to enhance its security during the crisis. Resuming its dialogue with Iran helped Qatar to maintain the peaceful development of the natural-gas fields of Qatar shared with Iran. Moreover, getting militarily, economically and politically close to Turkey allowed the country to diversify its military dependency from the US and the Europe. At the domestic sphere, the economic wealth helped Qatar to survive and keep the Qataris more attached to the regional desires of the country, during the crisis, all of which worked for breaking free from the Saudi influence on the foreign policy decisions of Qatar.
The GCC crisis was an opportunity for Iran to present itself as an alternative ally to Qatar than the GCC members which was observed in the enhancement of the Iranian export to the country as well as Iran's decision to allow the Qatar airways to operate by Iranian airspace. In 2017, the Iranian exports to Qatar was $250 million,$225.25 million in 2018, and $214.17 million in 2019, according to the United Nations database. China also upgraded its security partnership including selling military technical exports, major importer of LNG of Qatar.
As a result ofregionally being isolated, Qatar had a break from hedging strategy in the region while callingSaudi Arabia and the allies for a diplomatic dialogue to solve their problems. The crisis raised the sense of respect to state sovereignty at Qatar foreign policy, and eventually increased the loss of trust at the perception of the Qatari decision-makers towards the GCC members. Ironically, the chronicsecurity threat perception of Qatar towards Iran was replaced with the distrust to Saudi Arabia and the Emirates at security realm.
The crisis enabled Qatar to gainmore security and influence in the region than before as a small state. As the regional conjuncture does not promise to go back to the conditions in pre-Gulf period giventhe more multifacedregional threats, Qatar became aware of the fact that it cannot rely on the GCC or the US alone military and economically. Hence, it announced the resume of its dialogues and cooperation with Iran which signaled the continuity of the hedging strategy of the Qatar foreign policy. Despite this strategy can be considered as part of escaping the possibility of new threats from Iran,it works for undermining the regional power of both Saudi Arabia and Iran through economic, diplomatic and institutional instruments.
In post-reconciliation period, it seems that Qatar manages to gain a high degree of freedom of sovereign action within the GCC. This helps Qatar to maintain its strategic interests and decide with whom to cooperate at the times of crisis or peace. Qatar is more aware of the impact of the structural features of power in domestic politics and regional security, hence pays importance to build counter alliances towards its neighbors at the same time cooperating with them, and without challenging them rhetorically or materially. The Gulf reconciliation did not weaken the Iran's potential ally status to Qatar, in contrary, Qatar announced that it will keep Iran in the game and, moreover, willing to mediate with Saudi Arabia and Iran.
Qatar is not anymore looking for minimizing threats to its stability and survive in the multipolar dynamics of the region. The decision-makersarenow motivated to pursue the Qatar's own strategic interests, and mediate Saudi Arabi and Iran, Iran and the US, Saudi Arabia and Turkey. Qatarwould to like to achieve the rewards of its bilateral military and economic establishments during the blockade over the changing attitude of the Gulf neighbors towards its rights as a sovereign state beside strengthening its regional status and international standing. As the al-Ula GCC summit in January was far from directly addressing the major roots of the Gulf crisis, it is exposed to give birthto the new conflicts at the foreign policy and regional security perception of the states at different shapes, and pave the way for the Qatari decision-makers to present the country as a mediator of the region again.
Turkey and Iran find soft power more difficult than hard power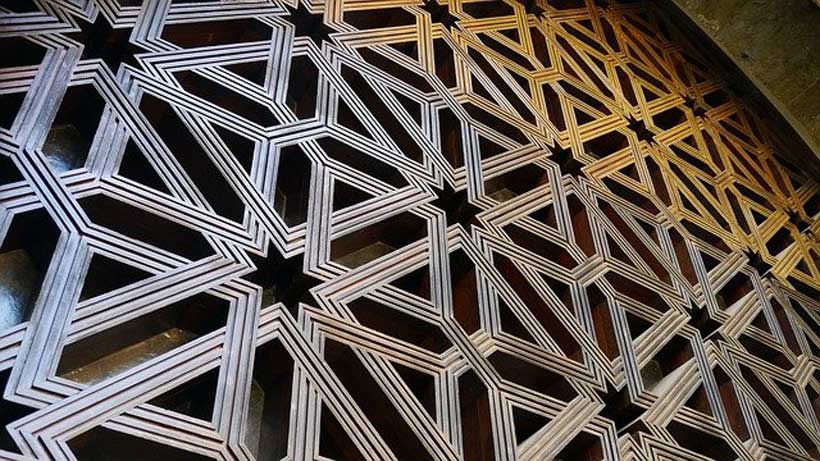 The times they are a changin'. Iranian leaders may not be Bob Dylan fans, but his words are likely to resonate as they contemplate their next steps in Iraq, Iraqi Kurdistan, Lebanon, and Azerbaijan.
The same is true for Turkish President Recep Tayyip Erdogan. The president's shine as a fierce defender of Muslim causes, except for when there is an economic price tag attached as is the case of China's brutal crackdown on Turkic Muslims, has been dented by allegations of lax defences against money laundering and economic mismanagement.
The setbacks come at a time that Mr. Erdogan's popularity is diving in opinion polls.
Turkey this weekend expelled the ambassadors of the US, Canada, France, Finland, Denmark, Germany, Netherlands, New Zealand, Norway, and Sweden for calling for the release of philanthropist and civil rights activist Osman Kavala in line with a European Court of Human Rights decision.
Neither Turkey nor Iran can afford the setbacks that often are the result of hubris. Both have bigger geopolitical, diplomatic, and economic fish to fry and are competing with Saudi Arabia and the UAE as well as Indonesia's Nahdlatul Ulama for religious soft power, if not leadership of the Muslim world.
That competition takes on added significance in a world in which Middle Eastern rivals seek to manage rather than resolve their differences by focusing on economics and trade and soft, rather than hard power and proxy battles.
In one recent incident Hidayat Nur Wahid, deputy speaker of the Indonesian parliament, opposed naming a street in Jakarta after Mustafa Kemal Ataturk, the general-turned-statemen who carved modern Turkey out of the ruins of the Ottoman empire. Mr. Wahid suggested that it would be more appropriate to commemorate Ottoman sultans Mehmet the Conqueror or Suleiman the Magnificent or 14th-century Islamic scholar, Sufi mystic, and poet Jalaludin Rumi.
Mr. Wahid is a leader of the Muslim Brotherhood-linked Prosperous Justice Party (PKS) and a board member of the Saudi-run Muslim World League, one of the kingdom's main promoters of religious soft power.
More importantly, Turkey's integrity as a country that forcefully combats funding of political violence and money laundering has been called into question by the Financial Action Task Force (FATF), an international watchdog, and a potential court case in the United States that could further tarnish Mr. Erdogan's image.
A US appeals court ruled on Friday that state-owned Turkish lender Halkbank can be prosecuted over accusations it helped Iran evade American sanctions.
Prosecutors have accused Halkbank of converting oil revenue into gold and then cash to benefit Iranian interests and documenting fake food shipments to justify transfers of oil proceeds. They also said Halkbank helped Iran secretly transfer US$20 billion of restricted funds, with at least $1 billion laundered through the US financial system.
Halkbank has pleaded not guilty and argued that it is immune from prosecution under the federal Foreign Sovereign Immunities Act because it was "synonymous" with Turkey, which has immunity under that law. The case has complicated US-Turkish relations, with Mr. Erdogan backing Halkbank's innocence in a 2018 memo to then US President Donald Trump.
FATF placed Turkey on its grey list last week. It joins countries like Pakistan, Syria, South Sudan, and Yemen that have failed to comply with the group's standards. The International Monetary Fund (IMF) warned earlier this year that greylisting would affect a country's ability to borrow on international markets, and cost it an equivalent of up to 3 per cent of gross domestic product as well as a drop in foreign direct investment.
Mr. Erdogan's management of the economy has been troubled by the recent firing of three central bank policymakers, a bigger-than-expected interest rate cut that sent the Turkish lira tumbling, soaring prices, and an annual inflation rate that last month ran just shy of 20 per cent. Mr. Erdogan has regularly blamed high-interest rates for inflation.
A public opinion survey concluded in May that 56.9% of respondents would not vote for Mr. Erdogan and that the president would lose in a run-off against two of his rivals, Ankara Mayor Mansur Yavas and his Istanbul counterpart Ekrem Imamoglu.
In further bad news for the president, polling company Metropoll said its September survey showed that 69 per cent of respondents saw secularism as a necessity while 85.1 per cent objected to religion being used in election campaigning.
In Iran's case, a combination of factors is changing the dynamics of Iran's relations with some of its allied Arab militias, calling into question the domestic positioning of some of those militias, fueling concern in Tehran that its detractors are encircling it, and putting a dent in the way Iran would like to project itself.
A just-published report by the Combatting Terrorism Center at the US Military Academy West Point concluded that Iran's Islamic Revolutionary Guards Corps (IRGC) faced "growing difficulties in controlling local militant cells. Hardline anti-US militias struggle with the contending needs to de-escalate US-Iran tensions, meet the demands of their base for anti-US operations, and simultaneously evolve non-kinetic political and social wings."
Iranian de-escalation of tensions with the United States is a function of efforts to revive the defunct 2015 international agreement to curb Iran's nuclear program and talks aimed at improving relations with Saudi Arabia even if they have yet to produce concrete results.
In addition, like in Lebanon, Iranian soft power in Iraq has been challenged by growing Iraqi public opposition to sectarianism and Iranian-backed Shiite militias that are at best only nominally controlled by the state.
Even worse, militias, including Hezbollah, the Arab world's foremost Iranian-supported armed group, have been identified with corrupt elites in Lebanon and Iraq. Many in Lebanon oppose Hezbollah as part of an elite that has allowed the Lebanese state to collapse to protect its vested interests.
Hezbollah did little to counter those perceptions when the group's leader, Hassan Nasrallah, threatened Lebanese Christians after fighting erupted this month between the militia and the Lebanese Forces, a Maronite party, along the Green Line that separated Christian East and Muslim West Beirut during the 1975-1990 civil war.
The two groups battled each other for hours as Hezbollah staged a demonstration to pressure the government to stymie an investigation into last year's devastating explosion in the port of Beirut. Hezbollah fears that the inquiry could lay bare pursuit of the group's interests at the expense of public safety.
"The biggest threat for the Christian presence in Lebanon is the Lebanese Forces party and its head," Mr. Nasrallah warned, fuelling fears of a return to sectarian violence.
It's a warning that puts a blot on Iran's assertion that its Islam respects minority rights, witness the reserved seats in the country's parliament for religious minorities. These include Jews, Armenians, Assyrians and Zoroastrians.
Similarly, an alliance of Iranian-backed Shiite militias emerged as the biggest loser in this month's Iraqi elections. The Fateh (Conquest) Alliance, previously the second-largest bloc in parliament, saw its number of seats drop from 48 to 17.
Prime Minister Mustafa al-Kadhimi brought forward the vote from 2022 to appease a youth-led protest movement that erupted two years ago against corruption, unemployment, crumbling public services, sectarianism, and Iranian influence in politics.
One bright light from Iran's perspective is the fact that an attempt in September by activists in the United States to engineer support for Iraqi recognition of Israel backfired.
Iran last month targeted facilities in northern Iraq operated by Iranian opposition Kurdish groups. Teheran believes they are part of a tightening US-Israeli noose around the Islamic republic that involves proxies and covert operations on its Iraqi and Azerbaijani borders.
Efforts to reduce tension with Azerbaijan have failed. An end to a war of words that duelling military manoeuvres on both sides of the border proved short-lived. Azerbaijani President Ilham Aliyev, emboldened by Israeli and Turkish support in last year's war against Armenia, appeared unwilling to dial down the rhetoric.
With a revival of the nuclear program in doubt, Iran fears that Azerbaijan could become a staging pad for US and Israeli covert operations. Those doubts were reinforced by calls for US backing of Azerbaijan by scholars in conservative Washington think tanks, including the Hudson Institute and the Heritage Foundation.
Eldar Mamedov, a political adviser for the social-democrats in the Foreign Affairs Committee of the European Parliament, warned that "the US government should resist calls from hawks to get embroiled in a conflict where it has no vital interest at stake, and much less on behalf of a regime that is so antithetical to US values and interests."
He noted that Mr. Aliyev has forced major US NGOs to leave Azerbaijan, has trampled on human and political rights, and been anything but tolerant of the country's Armenian heritage.
Process to draft Syria constitution begins this week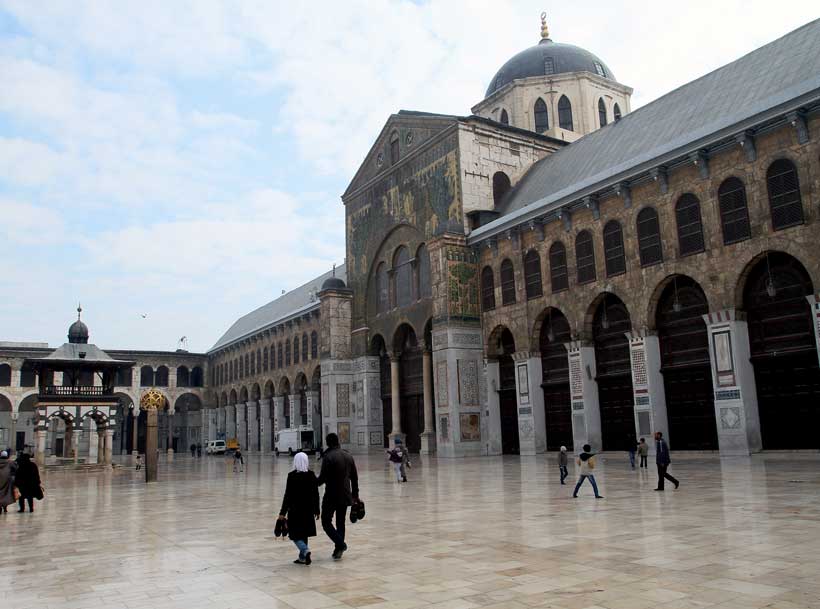 The process of drafting a new constitution for Syria will begin this week, the UN Special Envoy for the country, Geir Pedersen, said on Sunday at a press conference in Geneva.
Mr. Pedersen was speaking following a meeting with the government and opposition co-chairs of the Syrian Constitutional Committee, who have agreed to start the process for constitutional reform.
The members of its so-called "small body", tasked with preparing and drafting the Constitution, are in the Swiss city for their sixth round of talks in two years, which begin on Monday.
Their last meeting, held in January, ended without progress, and the UN envoy has been negotiating between the parties on a way forward.
"The two Co-Chairs now agree that we will not only prepare for constitutional reform, but we will prepare and start drafting for constitutional reform," Mr. Pedersen told journalists.
"So, the new thing this week is that we will actually be starting a drafting process for constitutional reform in Syria."
The UN continues to support efforts towards a Syrian-owned and led political solution to end more than a decade of war that has killed upwards of 350,000 people and left 13 million in need of humanitarian aid.
An important contribution
The Syrian Constitutional Committee was formed in 2019, comprising 150 men and women, with the Government, the opposition and civil society each nominating 50 people.
This larger group established the 45-member small body, which consists of 15 representatives from each of the three sectors.
For the first time ever, committee co-chairs Ahmad Kuzbari, the Syrian government representative, and Hadi al-Bahra, from the opposition side, met together with Mr. Pedersen on Sunday morning.
He described it as "a substantial and frank discussion on how we are to proceed with the constitutional reform and indeed in detail how we are planning for the week ahead of us."
Mr. Pedersen told journalists that while the Syrian Constitutional Committee is an important contribution to the political process, "the committee in itself will not be able to solve the Syrian crisis, so we need to come together, with serious work, on the Constitutional Committee, but also address the other aspects of the Syrian crisis."
North Africa: Is Algeria Weaponizing Airspace and Natural Gas?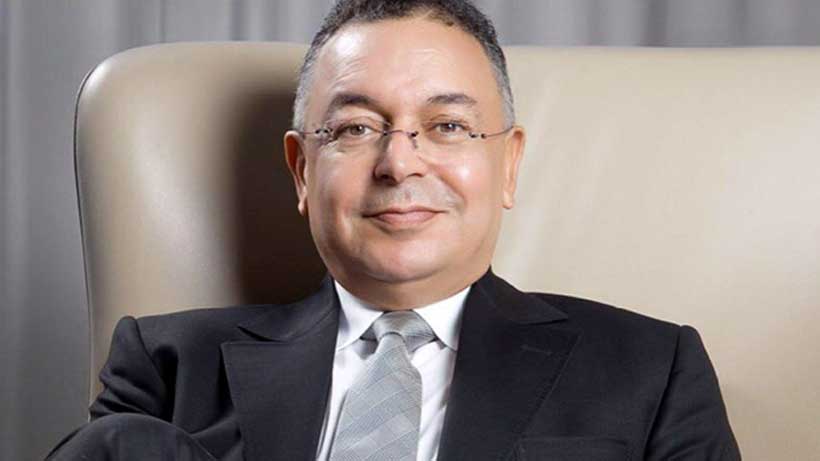 In a series of shocking and unintelligible decisions, the Algerian Government closed its airspace to Moroccan military and civilian aircraft on September 22, 2021, banned French military planes from using its airspace on October 3rd, and decided not to renew the contract relative to the Maghreb-Europe gas pipeline, which goes through Morocco and has been up and running since 1996–a contract that comes to end on October 31.
In the case of Morocco, Algeria advanced 'provocations and hostile' actions as a reason to shut airspace and end the pipeline contract, a claim that has yet to be substantiated with evidence. Whereas in the case of France, Algeria got angry regarding visa restrictions and comments by French President Emmanuel Macron on the Algerian military grip on power and whether the North African country was a nation prior to French colonization in 1830.
Tensions for decades
Algeria has had continued tensions with Morocco for decades, over border issues and over the Western Sahara, a territory claimed by Morocco as part of its historical territorial unity, but contested by Algeria which supports an alleged liberation movement that desperately fights for independence since the 1970s.
With France, the relation is even more complex and plagued with memories of colonial exactions and liberation and post-colonial traumas, passions and injuries. France and Algeria have therefore developed, over the post-independence decades, a love-hate attitude that quite often mars otherwise strong economic and social relations.
Algeria has often reacted to the two countries' alleged 'misbehavior' by closing borders –as is the case with Morocco since 1994—or calling its ambassadors for consultations, or even cutting diplomatic relations, as just happened in August when it cut ties with its western neighbor.
But it is the first-time Algeria resorts to the weaponization of energy and airspace. "Weaponization" is a term used in geostrategy to mean the use of goods and commodities, that are mainly destined for civilian use and are beneficial for international trade and the welfare of nations, for geostrategic, political and even military gains. As such "weaponization" is contrary to the spirit of free trade, open borders, and solidarity among nations, values that are at the core of common international action and positive globalization.
What happened?
Some observers advance continued domestic political and social unrest in Algeria, whereby thousands of Algerians have been taking to the streets for years to demand regime-change and profound political and economic reforms. Instead of positively responding to the demands of Algerians, the government is probably looking for desperate ways to divert attention and cerate foreign enemies as sources of domestic woes. Morocco and France qualify perfectly for the role of national scapegoats.
It may be true also that in the case of Morocco, Algeria is getting nervous at its seeing its Western neighbor become a main trade and investment partner in Africa, a role it can levy to develop diplomatic clout regarding the Western Sahara issue. Algeria has been looking for ways to curb Morocco's growing influence in Africa for years. A pro-Algerian German expert, by the name of Isabelle Werenfels, a senior fellow in the German Institute for International and Security Affairs, even recommended to the EU to put a halt to Morocco's pace and economic clout so that Algeria could catch up. Weaponization may be a desperate attempt to hurt the Moroccan economy and curb its dynamism, especially in Africa.
The impact of Algeria's weaponization of energy and airspace on the Moroccan economy is minimal and on French military presence in Mali is close to insignificant; however, it shows how far a country that has failed to administer the right reforms and to transfer power to democratically elected civilians can go.
In a region, that is beleaguered by threats and challenges of terrorism, organized crime, youth bulge, illegal migration and climate change, you would expect countries like Algeria, with its geographic extension and oil wealth, to be a beacon of peace and cooperation. Weaponization in international relations is inacceptable as it reminds us of an age when bullying and blackmail between nations, was the norm. The people of the two countries, which share the same history, language and ethnic fabric, will need natural gas and unrestricted travel to prosper and grow and overcome adversity; using energy and airspace as weapons is at odds with the dreams of millions of young people in Algeria and Morocco that aspire for a brighter future in an otherwise gloomy economic landscape. Please don't shatter those dreams!