Antivirus and Firewall "Security" Measures are OBSOLETE in 2021 – and it's getting worse
"Just Because You're Paranoid Doesn't Mean Someone Isn't Trying to Hack You."
Last year was "perhaps the most active year in memory" with regard to cyberattacks, according to Sunnyvale, California-based cybersecurity technology company CrowdStrike, a respected firm providing cyberattack response services, threat intelligence, and an annual Global Threat Report (paywall) on the state of web security. The world went through hell with Covid in 2020, but for web miscreants, the year was awesome as they preyed on our misery, pretending to offer information, and impersonating important global pandemic responders such as the U.S. Centers for Disease Control and Prevention (CDC) and the World Health Organization (WHO). Malicious actors had a phishing field day in 2020 – which, naturally, works best when there an emotional connection. How many times have we heard of someone losing money to fraud after getting an email from a "friend in distress"?
Of course, it's a good bet that CloudStrike's 2022 report will list '21 as the "most active year" since…well, the year before. Moore's Law and all the fun math of exponentiality doesn't only apply to things we enjoy such as Apple's M1 processor, but also to the malware, cyberattacks, and security breaches that come with technological advances. Nearly every, if not every, electronic device that has an internet connection can be hacked; and can often be hacked when it's either on or offline.
Many are switching to safe browsers such as Firefox Focus or Qustodio Free. Experts, however, are recommending adding even more layers of protection to your digital life by installing a safe browsing app that works with all the big browsers. Safe browsing apps – many of which are free to download – double-check that the site you're visiting is legit, vet and scan apps and files in real-time, protect your Wi-Fi network, offer anti-phishing protection, and allow you to build a "blacklist" of sites you want blocked – keeping your kids safe from "adult content." Using a safe browser app is proactive – stopping things before they happen, not catching them after the fact.
So-called "malicious actors" (simply put: bad guys) have and are stepping up their game. CloudStrike's report noted that in 2020, there was a significant increase in extortion and blackmail techniques all nicely bundled into ransomware operations. The security firm warns that 2021 will likely see more of what it terms, "big game hunting" – e-criminals going after larger firms as the potential return is larger. Also of interest was a note on malicious actors forming alliances; working in tandem to level up and coordinate their attacks.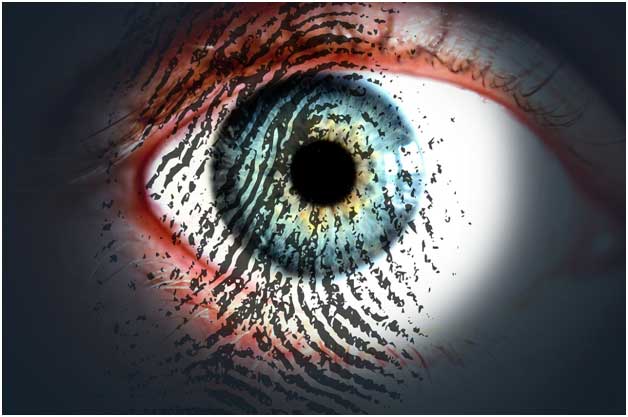 However, even if you don't happen to be the CEO of a large corporation with data that would be worth ransoming, cybersecurity gurus are warning anyone with a computer to start realizing that "the good old days" of flying under the radar with half-baked security measures are gone for good – you might not even be the target but could end up being used by identity thieves to cause serious harm to a friend or acquaintance. You don't need to be "someone" or even have valuable data to be targeted, and to think otherwise is to fundamentally misunderstand how wild the web of the 2020s has become. Think back to the last time a friend of yours told a tale of their account being hacked. Weren't you somewhat surprised as they aren't famous or rich? – When was the last time you gave serious thought to the safety of your personal data? If your company hired a "white hat" to stress test your firm's web security, how well do you think it would hold up? The question 'Is this website safe?' is getting harder to answer.
Too many downplay the risks of a data breach. "Why would anyone want my 'boring' info?" people ask. Well, there are serious reasons such as identity theft, fraud, or phishing attempts, but there's also a lot of money to made in collecting information. Harvesting data is big business. They'll take info on everything from the language you use, your screen resolution, operating system, time zone, active plugins, browser type…you name it. By breaking down you – and the millions of others like you – into data points that can be categorized, you are now a target for precision missile advertising strikes. Being tracked keystroke by keystroke as you shop, bank, email, and enjoy online entertainment isn't just creepy; it's potentially dangerous. Predators prey on the weak. Why allow yourself to be a target?
There are some scary stats out there: 300,000 new pieces of malware are reportedly created every day. Cybercrime is more profitable than the illegal drug trade! Over 60 percent of businesses that get hacked say they aren't sure they'll ever fully recover. Anti-virus software or firewalls are as effective as a sieve, etc. It's human nature to overestimate one's web knowledge. Sure, you don't click on links that look fishy and, heck, you might have even ponied up for a VPN (Virtual Private Network). A VPN, however, only conceals your location, data-in-transit, and IP address. VPNs are not the fortresses we think they are, however. Via browser fingerprinting (look that term up if you've never heard of it) a leak that shows your online identity is still a possibility. You need multiple layers of protection, and you need them now. To paraphrase a famous quote, "You Might Be Paranoid, but that Doesn't Mean Someone Isn't Trying to Hack You."
Paperless Travel Pilot Outlines Best Practices for Digital Travel Experience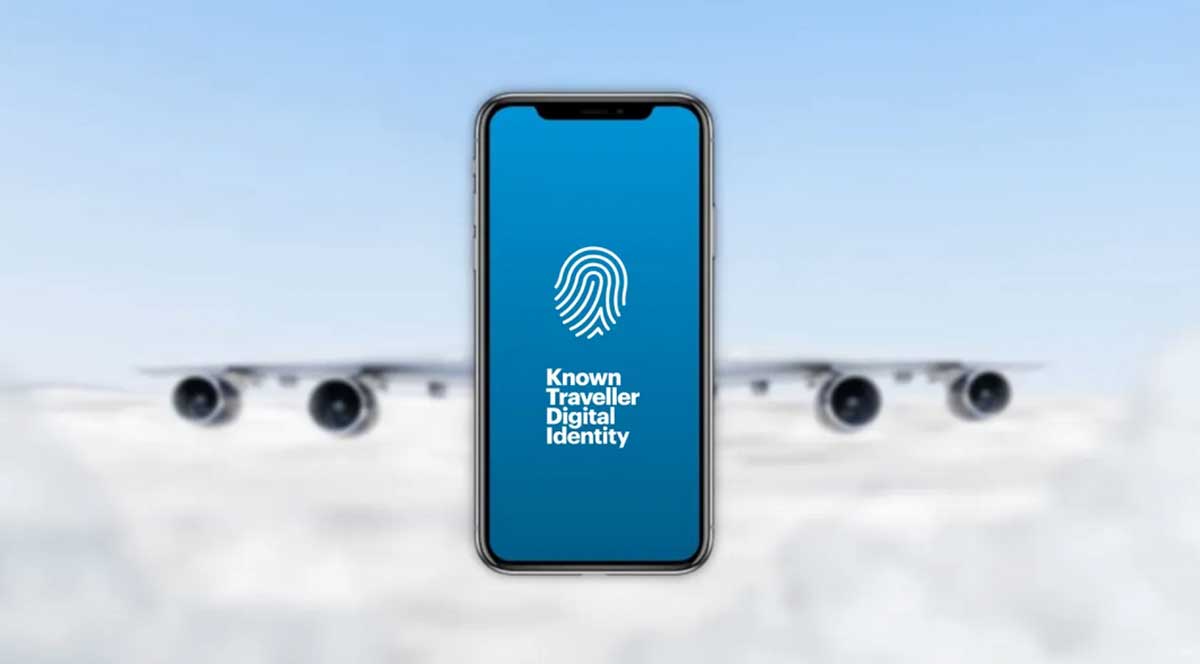 The World Economic Forum today releases findings from its digital passport pilot project which indicate that a fully digital travel experience is possible. However, further collaboration is needed to progress towards globally accepted and verifiable digital travel credentials.
The Known Traveller Digital Identity (KTDI)initiative, which was started in 2018, has worked with the governments of Canada and the Netherlands plus private-sector partners to pilot digital travel credentials for paperless travel between two countries. Lessons from this pilot are particularly relevant today as COVID-19 has underscored the need for verifiable digital credentials in cross-border travel.
A new white paper, Accelerating the Transition to Digital Credentials for Travel, is the result of collaboration between the World Economic Forum, Accenture and industry and government partners. It draws on lessons from the KTDI pilot and is intended to serve as a playbook to guide decision making and help assess important considerations in the use of verifiable digital travel credentials across borders.
"Creating digital travel credentials that work across borders is not an issue of technology but an issue of governance," said Lauren Uppink, Head of Aviation, Travel and Tourism, World Economic Forum. "The learnings from the Forum's KTDI consortium demonstrates that while the technology for the next stage of digital-first travel is ready, thoughtful collective action is what truly enables the design and effective implementation of global governance structures, ensuring that digital travel credentials are easy to use, trustworthy and verifiable across borders."
"The pandemic has highlighted the urgency for trusted, widely-accepted, privacy preserving digital travel credentials," says Christine Leong, Global Lead for Blockchain Identity & Biometrics, Accenture. "Leveraging digital travel credentials would provide a much more secure way of sharing verifiable information, leading to greater assurance for travellers, shorter airport processing time, and greater efficiency for airline and border staff. To achieve this, governments and private sector organisations must collaborate to bring about a seamless, paperless and contactless travel continuum for all. The time to work together is now."
Lessons from the KTDI pilot
The KTDI project established that two major, often misleadingly polarized, technology approaches to verifiable digital identities can work together. Working with governments and technology partners, the consortium found that public key infrastructure (PKI) and decentralized digital identity can co-exist and address the digitalization of various parts of a travel journey.
Furthermore, the pilot project found that these technologies can and must be integrated within existing systems to accelerate adoption and scale.
Interoperability and collaboration were other key areas for progress identified during the KTDI pilot. For paper passports, interoperability already exists as all participating member states agree to follow the specifications through the International Civil Aviation Organization (ICAO)'s governance and trust frameworks.
Such an agreement for the specifications of digital travel credentials is not as widespread yet, but the adoption of traditional passport specifications shows that the benefits of using digital credentials in travel cannot be realized through isolated or one-off approaches.
The KTDI project
The first cross-border pilot for digital travel identification, the Known Traveller Digital Identity (KTDI) project, has been piloted with government partners from Canada and the Netherlands, along with a consortium of technology, private sector and other partners. The KTDI partners have designed and built the first government-led, public-private ecosystem to test the vision of safe and seamless cross-border travel. This vision aimed to reduce touchpoints by using emerging technologies, including biometrics and decentralized identity, and inform the future development of a globally accepted decentralized identity ecosystem.
Although the COVID-19 pandemic has affected KTDI pilot efforts, it has also created an opportunity to further analyse how decentralized digital identity and PKI-based approaches could work together or work in sync. Although the initial pilot employed a decentralized identity approach to trial trusted digital credentials, KTDI could in the future expand to incorporate additional verifiable credentials such as COVID-19 vaccination certificates, as well as PKI-based digital credentials.
The consortium's achievements and expertise can serve as a valuable blueprint to inform other similar efforts being pursued globally.
Online game showcases plight of our planet's disappearing coral reefs
One of the world's leading producers of online word games joined a global effort to help protect the planet's coral reefs, which a new report finds are disappearing at an alarming rate.
Sweden's MAG Interactive has unveiled six ocean-themed games to educate people about the ocean, coral reefs and climate change risks. The games will be launched in Wordzee, Ruzzle, Word Domination, WordBrain, WordBrain 2 and New QuizDuel.
Players are encouraged to either add their name to the petition for greater ocean and climate action and/or donate to projects associated with the Global Fund for Coral Reefs that are working to protect ocean health.
MAG Interactive is part of United Nations Environment Programmes's (UNEP's) Playing for the Planet Alliance that brings together gaming companies worldwide with a monthly active player base of more than 1.5 billion and a common goal of improving the environment through play.
The initiative has seen developers, including the popular Rovio Angry Birds, integrate environmental messages into their games to support the global environmental agenda, ranging from planting millions of trees to reducing plastic in their products.
Gaming companies are also supporting the Playing4Forests pledge, asking world leaders to protect forests as a line of defence against climate change.
"We couldn't be more excited to join hands with MAG Interactive and Playing for the Planet partners, to raise awareness and resources for our planet's precious coral reefs on the front line of climate change," said Leticia Carvalho, Head of Marine and Freshwater at UNEP.
"Many people have no idea of the value of coral reefs to the well being of species and humans alike. Gaming can be transformational in inspiring this learning and action journey," she added.
While they may look like plants or hard rocks, most corals are made up of thousands of small, soft-bodied animals, called polyps, surrounded by stony exoskeletons. Coral reefs support a quarter of all marine life. They also provide at least half a billion people with jobs and food while protecting coastlines from storms and flooding.
Coral reefs are also extremely sensitive to climate change. Corals have shown the most rapid increase in extinction risk of all the species assessed by the Global Biodiversity Outlook.
When waters get too warm, corals release the symbiotic algae turning white, a process known as bleaching. While corals can recover from bleaching if conditions improve, prolonged coral bleaching can be fatal.
The Status of Coral Reefs of the World: 2020, released last week by the Global Coral Reef Monitoring Network in partnership with UNEP, found that 14 per cent of the world's coral has been lost since 2009, and climate change is threatening what remains of these fragile ecosystems, often call the "rainforests of the sea."
In the last 12 years, around 11,700 square kilometres of coral has disappeared. That is more than all the living coral in Australia.
But there is still hope for corals. Across the globe, scientists are identifying pockets of coral habitats that have greater resilience to climate change and may provide the key to their survival. The research shows that incorporating coral safe havens, known as climate refugia, into conservation plans is vital for ensuring their future survival as we work to halt and reverse current threats.
"Our goal is to create engaging content for our players while spreading an important message, that they have the power to help preserve marine ecosystems," said Daniel Hasselberg, CEO of MAG Interactive.
MAG Interactive, whose ten game titles have been downloaded over 350 million times, developed the ocean-themes games based on the UNEP-led campaign Glowing Glowing Gone.
The creative campaign works to curb the threats to coral reefs, which along with climate change are under siege from overfishing, coastal development, pollution and ocean acidification.
The debut of the ocean-themed games preceded the recent announcement of US$125 million earmarked for the Global Fund for Coral Reefs to address critical financing and private investment barriers centered around the blue economy and to protect coral reefs. As the Global Climate Fund's first at-scale private sector programme in climate adaptation, this investment signifies a major achievement for coral and climate resilience.
EU Digital COVID Certificate: a global standard with more than 591 million certificates
Commission adopted a report on the EU Digital COVID Certificate and its implementation across the EU. The report shows that the EU certificate has been a crucial element in Europe's response to the COVID-19 pandemic, with more than 591 million certificates generated. The certificate, which covers COVID-19 vaccination, test and recovery, facilitates safe travel for citizens, and it has also been key to support Europe's hard-hit tourism industry. The EU Digital COVID Certificate is a success worldwide: it has set a global standard and is currently the only system already in operation at international level. 43 countries across four continents are plugged into the system, and more will follow over the coming weeks and months.
As said by President Ursula von der Leyen in her 2021 State of the Union Address, the EU Digital COVID Certificate shows that "When we act together, we are able to act fast."
The success of the EU Digital COVID Certificate system in figures:
EU Member States have issued more than 591 million EU Digital COVID Certificates
43 countries are already connected to the EU system: 27 EU Member States, 3 European Economic Area (EEA) countries, Switzerland, and 12 other countries and territories. In total, the Commission was approached by 60 third countries interested in joining the EU system. Beyond the ones already connected, technical discussions are ongoing with 28 of these countries.
The air transport sector greatly benefited from the EU Digital COVID Certificate, which became operational just in time for the summer peak travel period. The association of Airports Council International (ACI Europe) reported that in July 2021 a total passenger volumes more than doubled compared to July 2020. ACI Europe attributes this change to the rollout of the EU Digital COVID Certificate along with the easing of travel restrictions.
According to an EU Parliament's Eurobarometer survey, about two thirds (65%) of respondents agreed that the EU Digital COVID Certificate is the safest means for free travel in Europe during the COVID-19 pandemic.
20 EU Member States also use the EU Digital COVID Certificate for domestic purposes, such as for the access to large events and restaurants, cinemas and museums, with an additional national legal basis.
Members of the College said:
Commissioner for Justice, Didier Reynders, said: "The EU Digital COVID Certificate system has helped mitigate negative economic effects during the pandemic. It gave travellers the confidence to travel safely in the EU and boosted travel this summer. Europe has swiftly and successfully set an innovative, privacy-friendly global standard, in times of crisis, with many countries around the globe interested in joining the system."
Commissioner for Internal Market, Thierry Breton added: "In record time, the European Union has set up a digital, secure and interoperable COVID certificate system. This has been a key driver for the recovery of the tourism ecosystem and its many small and family-owned businesses across Europe. Beyond that, the EU system is adopted by countries around the world, demonstrating how Europe can set global standards through decisive and coordinated action",
Commissioner for Health, Stella Kyriakides underlined: "The EU Digital COVID Certificate is a symbol of an open and safe Europe. The quick roll-out of the system, not just in the EU but internationally, is an example of the EU cooperating and delivering in extraordinary circumstances. It is a strong European tool that has allowed us to move towards the reopening of our economies and societies and the exercise of free movement in a safe and coordinated way."
Next steps
The Commission will continue to monitor closely the validity of vaccination and recovery certificates as well as the use of antibody and rapid antigen tests for recovery certificates, and reconsider options once new scientific guidance is received.
Technical work to improve the functionalities of the EU Digital COVID Certificate system will continue within the framework of the eHealth Network. The Commission will:
Continue its efforts to connect additional countries to the EU system;
Work with Member States at technical level to implement the EU Digital COVID Certificate Regulation
Seek guidance from ECDC and European Medicines Agency (EMA) on relevant developments as regards the scientific evidence.
By 31 March 2022, the Commission will submit another report on the application of the Regulation. This report may be accompanied by a legislative proposal to extend the period of application of the Regulation, taking into account the evolution of the epidemiological situation. The Commission does not exclude that it will put forward such a proposal already at an earlier stage, in order to ensure that the necessary legislative procedure can be concluded sufficiently in time.
Background
On 14 June 2021, the European Parliament and the Council adopted Regulation on the EU Digital COVID Certificate. The Regulation requires the Commission to submit a report to the European Parliament and to the Council by 31 October 2021.
The Regulation sets out a common framework for the issuance, verification and acceptance of interoperable certificates for COVID-19 vaccination, test or recovery certificates to facilitate free movement of EU citizens and their family members during the COVID-19 pandemic. It is accompanied by Regulation (EU) 2021/954, which extends the EU Digital COVID Certificate framework to third-country nationals who are legally staying or residing in a Member State's territory and who are entitled to travel to other Member States in accordance with EU law.
On 31 May, the Commission proposed an update to the Council Recommendation on the coordination of free movement restrictions in the EU, which were put in place in response to the COVID-19 pandemic. As the epidemiological situation was improving and vaccination campaigns were speeding up all over the EU, the Commission proposed that Member States gradually ease travel measures, including most importantly for the holders of the EU Digital COVID Certificate. The Council agreed to the updated Recommendations on 14 June.