Antivirus and Firewall "Security" Measures are OBSOLETE in 2021 – and it's getting worse
"Just Because You're Paranoid Doesn't Mean Someone Isn't Trying to Hack You."
Last year was "perhaps the most active year in memory" with regard to cyberattacks, according to Sunnyvale, California-based cybersecurity technology company CrowdStrike, a respected firm providing cyberattack response services, threat intelligence, and an annual Global Threat Report (paywall) on the state of web security. The world went through hell with Covid in 2020, but for web miscreants, the year was awesome as they preyed on our misery, pretending to offer information, and impersonating important global pandemic responders such as the U.S. Centers for Disease Control and Prevention (CDC) and the World Health Organization (WHO). Malicious actors had a phishing field day in 2020 – which, naturally, works best when there an emotional connection. How many times have we heard of someone losing money to fraud after getting an email from a "friend in distress"?
Of course, it's a good bet that CloudStrike's 2022 report will list '21 as the "most active year" since…well, the year before. Moore's Law and all the fun math of exponentiality doesn't only apply to things we enjoy such as Apple's M1 processor, but also to the malware, cyberattacks, and security breaches that come with technological advances. Nearly every, if not every, electronic device that has an internet connection can be hacked; and can often be hacked when it's either on or offline.
Many are switching to safe browsers such as Firefox Focus or Qustodio Free. Experts, however, are recommending adding even more layers of protection to your digital life by installing a safe browsing app that works with all the big browsers. Safe browsing apps – many of which are free to download – double-check that the site you're visiting is legit, vet and scan apps and files in real-time, protect your Wi-Fi network, offer anti-phishing protection, and allow you to build a "blacklist" of sites you want blocked – keeping your kids safe from "adult content." Using a safe browser app is proactive – stopping things before they happen, not catching them after the fact.
So-called "malicious actors" (simply put: bad guys) have and are stepping up their game. CloudStrike's report noted that in 2020, there was a significant increase in extortion and blackmail techniques all nicely bundled into ransomware operations. The security firm warns that 2021 will likely see more of what it terms, "big game hunting" – e-criminals going after larger firms as the potential return is larger. Also of interest was a note on malicious actors forming alliances; working in tandem to level up and coordinate their attacks.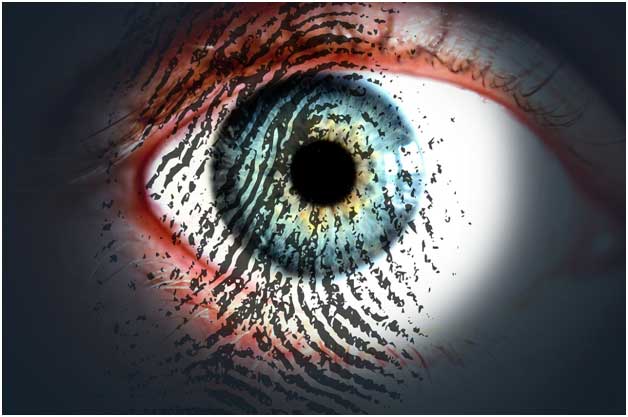 However, even if you don't happen to be the CEO of a large corporation with data that would be worth ransoming, cybersecurity gurus are warning anyone with a computer to start realizing that "the good old days" of flying under the radar with half-baked security measures are gone for good – you might not even be the target but could end up being used by identity thieves to cause serious harm to a friend or acquaintance. You don't need to be "someone" or even have valuable data to be targeted, and to think otherwise is to fundamentally misunderstand how wild the web of the 2020s has become. Think back to the last time a friend of yours told a tale of their account being hacked. Weren't you somewhat surprised as they aren't famous or rich? – When was the last time you gave serious thought to the safety of your personal data? If your company hired a "white hat" to stress test your firm's web security, how well do you think it would hold up? The question 'Is this website safe?' is getting harder to answer.
Too many downplay the risks of a data breach. "Why would anyone want my 'boring' info?" people ask. Well, there are serious reasons such as identity theft, fraud, or phishing attempts, but there's also a lot of money to made in collecting information. Harvesting data is big business. They'll take info on everything from the language you use, your screen resolution, operating system, time zone, active plugins, browser type…you name it. By breaking down you – and the millions of others like you – into data points that can be categorized, you are now a target for precision missile advertising strikes. Being tracked keystroke by keystroke as you shop, bank, email, and enjoy online entertainment isn't just creepy; it's potentially dangerous. Predators prey on the weak. Why allow yourself to be a target?
There are some scary stats out there: 300,000 new pieces of malware are reportedly created every day. Cybercrime is more profitable than the illegal drug trade! Over 60 percent of businesses that get hacked say they aren't sure they'll ever fully recover. Anti-virus software or firewalls are as effective as a sieve, etc. It's human nature to overestimate one's web knowledge. Sure, you don't click on links that look fishy and, heck, you might have even ponied up for a VPN (Virtual Private Network). A VPN, however, only conceals your location, data-in-transit, and IP address. VPNs are not the fortresses we think they are, however. Via browser fingerprinting (look that term up if you've never heard of it) a leak that shows your online identity is still a possibility. You need multiple layers of protection, and you need them now. To paraphrase a famous quote, "You Might Be Paranoid, but that Doesn't Mean Someone Isn't Trying to Hack You."
UN launches the first artificial intelligence tool for rapid natural capital accounting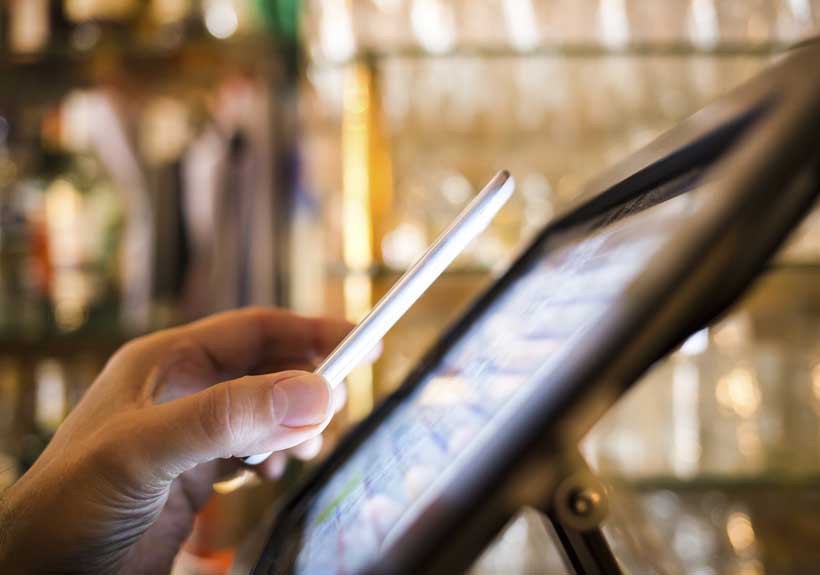 An innovative artificial intelligence (AI) tool that will make it easier for countries to measure the contributions of nature to their economic prosperity and well‑being was launched today by the United Nations and the Basque Centre for Climate Change (BC3).
Developed by the Statistics Division of the United Nations Department of Economic and Social Affairs (UN DESA), the UN Environment Programme (UNEP) and BC3, the new tool can vastly accelerate implementation of the new ground-breaking standard for valuing the contributions of nature that was adopted by the UN Statistical Commission last month.
The tool makes use of AI technology using the Artificial Intelligence for Environment and Sustainability (ARIES) platform to support countries as they apply the new international standard for natural capital accounting, the System of Environmental-Economic Accounting (SEEA) Ecosystem Accounting.
The new open-source and user-friendly digital tool, called the ARIES for SEEA Explorer, enables, for the first time, rapid and standardized yet customizable ecosystem accounting anywhere on Earth.
"The ARIES for SEEA Explorer is a game changer for governments that want to implement the recently adopted SEEA Ecosystem Accounting standard," stressed Stefan Schweinfest, Director of the Statistics Division. "This application allows countries to jump-start accounts compilation from global data sources, which they can refine with national data or model parameters."
The ecosystem accounts produced by countries will track the extent, condition and services provided by nature's ecosystems – such as forests and wetlands – in the form of physical and monetary accounts and indicators. The adoption of the SEEA Ecosystem Accounting has been heralded as a historic step forward for the Sustainable Development Goals (SDGs) and to move beyond GDP in tracking global progress.
Bert Kroese, Deputy Director for Statistics Netherlands and Chair of the UN Committee of Environmental-Economic Accounting said, "The ARIES for SEEA Explorer will give countries a much-needed tool to make progress with the SDGs and the monitoring framework of the post-2020 Global Biodiversity Framework. Its low barrier to entry will ensure that no country is left behind when it comes to ecosystem accounting."
Risenga Maluleke, Statistician-General of Statistics South Africa and Chair of the UN Committee of Experts on Big Data and Data Science for Official Statistics said, "The launch of the ARIES for SEEA Explorer on the UN Global Platform is an important step to mainstream the measurement of ecosystems and their contribution to the economy and wellbeing into global, regional and domestic statistics that will feed into policy and decision making. Better measures of nature will contribute to better policies to save our planet."
Building economic systems that value nature as a central source of human wellbeing, environmental health and economic prosperity in the post-COVID-19 world is essential, according to Susan Gardner, Director of UNEP's Ecosystems Division. "Having technology that incorporates and integrates the latest data, models and understanding of nature's contributions through natural capital accounting will facilitate well-informed nature positive decision-making from businesses and governments – driving tangible action on biodiversity loss and climate change and a sustainable future for all," she said.
The new platform could lead to greater collaboration. Ferdinando Villa, Ikerbasque Professor and Lead Investigator of ARIES at BC3, added, "There is a growing global demand for sustainable management of our natural resources, and to achieve this, scientists and decision-makers need to collaborate more and more. AI-based tools like the ARIES for SEEA Explorer hold the key to a future where open integration and reuse of knowledge, by both, is possible."
The ARIES for SEEA Explorer is available on the UN Global Platform: a cloud-service environment supporting international collaboration among all countries in the world by sharing scientific knowledge, data, methods and technology.
A number of countries have already started using the ARIES for SEEA Explorer. The Explorer will continue to be expanded in the near future, by adding the functionality to derive indicators that allow to assess progress towards SDGs and the emerging post-2020 Global Biodiversity Framework.
Huge plans for 2021 content year
Cancel that Lead to Revival
This year was quite something for Division 2. And it's not even Summer yet! Any fan of the game out there expects the devs to share plans for the new year at the end of the current one. But instead of sharing content plans for 2021, the devs suddenly announced that Update 12 would be the game's last update. And even though everyone knows that the game doesn't have a particularly large base of active players still, seeing official news like this put many fans in shock. By the time this announcement was released, Update 12 was already on the servers. Basically, it means that the devs weren't going to release any additional content or even bug fixes for the game from that moment onward.
And this felt like passing on a huge opportunity. Sure, the game could have been made better, but the setting and the unique blend of genres of true-open world action and looter-shooter set in modern times post-apocalypse, this isn't something that should be left to rot and get forgotten. There's tons of possibilities and unrealized potential. This must have been what people at Ubisoft thought about too, because about a month later, the devs released another announcement, but this time with plans for content in 2021.
Of Ambitious Plans and New Player Assistance
Such a drastic change of heart must mean something, but this isn't even the best of it. Ubisoft went from sending the game to purgatory to announcing huge plans for 2021, including an entirely new game mode that the series hasn't seen before. What is it? Nobody knows.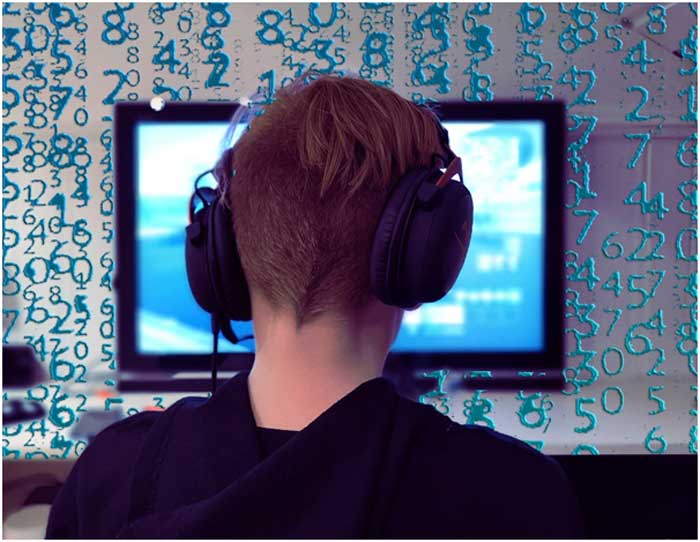 But that's not all. The devs want to add to the variety of builds which means new brands of gear and in great numbers. The new game mode will take them several months to develop. Therefore there'll be plenty of time to get ready. Speaking of, have you ever heard of such a thing as Division 2 boost? This is a collection of services that can help you and your Agent with anything you two might need. It's especially awesome and helpful for new players as there's lots of content in the game, and it's so easy to get lost. Services like the ones that you'll find by clicking on that link will help your character steadily grow in levels and obtain actually valuable gear throughout the levelling process. So, come over and see what we have on the menu for you!
Why Bankers use Data Rooms
Investment banks and any other institution that deals with sensitive data have a responsibility to be GDPR compliant. When it comes to non-compliance and data breaches, financial institutions are starting to realize how costly this can be. In 2020, there were over $10 billion in fines handed out for compliance failures and breaches with Capital One taking the largest individual hit.
A US banking regulator hit Capital One with an $80 million fine for a cloud-based data breach. Any bank or financial institution that fails to perform due diligence and use secure data rooms risks being hit with a heavy financial penalty.
What are data rooms, and why, and how are they used by bankers?
What is a data room?
There are effectively two types of data rooms; a physical one and a virtual one. These days, the virtual data room is becoming very common and more popular.
A physical data room is an area set aside to store records and will have security in place so that only authorized personnel can access it. In the case of a merger or acquisition, this would normally mean the seller, the buyer, and their attorneys.
A virtual data room is a secure cloud-based storage area that has software put in place to stop access by anyone that is unauthorized. They are thought of as very secure and many top banks use them today. HSBC, Goldman Sachs, Barclays, Santander, and Bank of America are just a tiny portion of the financial institutions that put their sensitive information into data rooms.
A virtual data room is accessed through the internet but the actual servers will be stored in a secure facility far from the actual bank of finance house. Authorized personnel will have individual passwords and all activity is monitored and recorded.
What are the reasons for using a virtual data room?
Cybercrime is worldwide and affects individuals and businesses. Cybercrime is having an impact on the banking sector in many countries, compliance and security are paramount.
There will be different data protection laws around the world and the GDPR or General Data Protection Regulations covers all European Union countries. Banks must avoid data breaches and practice due diligence and this is why data rooms are important.
When companies are involved in mergers and acquisitions, records need to be made available to the interested and relevant parties, however, they must also be kept out of the hands of hackers or other unauthorized people. In the past, it was common for due diligence to be performed using hard copies and this makes the process much slower. Virtual data rooms allow a much faster process to take place.
Data rooms are also put in place to help share files between clients, third parties, and to store records. They are far more cost-effective than having a physical data room and so more companies than ever are now turning to these secure storage methods.
What happens if a bank fails to use a good virtual data room?
Failure to be compliant and be the victim of a data breach will lead to huge fines. In the European Union, those fines are a maximum of 18 million Euros or 4% of the total worldwide turnover.
But, it isn't just financial penalties that can hit a business if they fail to keep their data secure. When Equifax admitted it had suffered a data breach affecting over 140 million Americans, or over 40% of the population, their company valuation plummeted. Around $3.5 billion was wiped off the stock market valuation of Equifax all because of a data breach.
Not using a secure data room can lead to loss of revenue, a drop in valuation, investors losing money, and also lead to a PR disaster. After all, people trust banks to keep their money safe and if there are data breaches then clients may leave.
How do banks use virtual data rooms?
VDRs are used in IPOs, M&A transactions, restructuring, raising capital, and for many more purposes.
Banks use them to have a smooth flow of information backward and forwards between stakeholders. They help to close deals quicker as fewer hard copies are being transferred around. Data is sent immediately anywhere in the world.
They of course store documents safely and away from prying eyes, but, at the same time allow for a higher level of transparency.
Choosing the right data room for a bank
Due diligence rooms may have been used traditionally for mergers & acquisitions but modern, virtual data rooms are used for much more, especially by bankers.
That means that a banker needs a data room that is capable of handling much more than just M&A transactions. The software that powers the data room has to provide enough functionality for buyers and sellers in M&As, loans, fundraising, debts, and many more purposes.
Some of the features you would look for when choosing a data room would be:
Security
Smart features
Access control
Customer service
Add-on features
Pricing
All of these are areas that need careful consideration when choosing the right data room.
Security of data room
If you use the internet and share sensitive data then you need to understand how to protect yourself from cybercrime. Banking requires serious levels of security and this should be the number concern when choosing a virtual data room.
A good VDR will have several certifications such as ISO 9001 and they should also have many security features set to international standards. Some things to look for are watermarks, the ability to recall documents from a user, and screen-only viewing.
Watermarks are used to identify who downloaded and printed a particular document. Screen-only viewing means that some documents cannot be printed or downloaded, reducing the risk of having several hard copies floating about.
One other important feature is being able to pull back documents from unauthorized hands. This means that if someone has previously downloaded some records and has now had their access revoked you can 'pull' those files back from their computer.
Other areas to look for in a data room
Smart features
These include the ability to search for keywords and phrases much like you would in Google. It helps when trying to find documents that fit together or when you have forgotten a particular heading.
Access control
You need to be able to access the documents remotely and to control who is allowed to view and download records.
Customer service
A good firm will offer 24/7 customer service all year round. This is vital as clients may be working in different time zones and need assistance at unusual times of the day. A company such as Firmex can offer this kind of customer service and may fit your virtual data room needs.
Add-on features
Many virtual data rooms allow for extra features so they can be used for more than just mergers & acquisitions. These can include project management and can help streamline many processes.
Pricing
Lastly, the other consideration is cost. Virtual data rooms offer a cost-effective alternative to a physical room but there is still a price to pay. There are free cloud-based storage systems but when it comes to security it is worth paying for so corners aren't cut.
Summary
Banks have some different needs than other businesses when it comes to data rooms but VDRs can help with many areas. They use them for IPOs, M&As, raising capital, and many more banking processes.
Modern data rooms offer a high level of security and functionality that traditional, physical due diligence rooms cannot and are ideal for the banking world.