African problems require African solutions
In order to strengthen political dialogue and promote economic relations, Professor Robert Dussey, Minister of Foreign Affairs, African Integration and Togolese Abroad, held diplomatic talks on February 16, 2021 with his Russian counterpart Minister Sergey Lavrov in St. Petersburg. According to reports, Professor Dussey's visit was on the invitation by Moscow, and came on exactly one year after their last meeting February 15 in Munich.
After their closed-door discussion, Lavrov told the joint news conference that there is a mutual interest in intensifying and deepening the entire scope of bilateral ties, including trade, the economy and investment, and have agreed to look for specific opportunities for joint projects in areas such as energy, natural resources, infrastructure, transport, and agriculture.
Regarding issues on the African continent, Lavrov re-emphasized that African problems (of which there are many) require African solutions. "We strongly support the African Union, the G5 Sahel, and the sub-regional organizations in Africa, in their efforts to resolve numerous local conflicts and crises. We specifically focus on supporting the fight against terrorism, which poses a real threat, including for our friends in Togo and other coastal countries in the region of the Gulf of Guinea," he said.
In fact and as always, Lavrov reiterated Russia's commitment to continue to act actively in pursuing peace and, to this end, called for the peaceful settlement of all kinds of differences, and reaffirmed support for sustainable development there in Africa.
Regarding issues from the last summit held in Sochi, Lavrov stressed: "We are interested in developing the resolutions of the Russia-Africa summit. We spoke in detail about the implementation of these agreements. The coronavirus pandemic has required adjustments. Nevertheless, the results on implementing the Sochi agreements are obvious. This year we will actively continue these efforts."
The Association for Economic Cooperation with the African States was created in Russia following the 2019 Sochi summit. It includes representatives from the related departments and major Russian companies. The Russia-Africa Partnership Forum, which is a political association, was created, its secretariat is located at the Russian Foreign Ministry. The primary tasks of the Russia-Africa Partnership Forum includes preparation and organization of the next Russia-Africa summit scheduled for 2022. The venue to be chosen by African leaders.
"We are still slightly behind other states, but trade between Russia and the African countries has been growing quite rapidly lately. I think we will soon make up for the time we lost in the years when, at the dawn of the new Russian statehood, we were too busy to maintain proper ties with Africa. A very strong foundation was laid in Soviet times, though," Lavrov said further at the news conference about the current situation with relations between Russia and Africa.
It has always been the wish of both Russia and Africa to have an excellent quality of cooperation and partnership relations between the two regions and to diversify and deepen them as best as possible in order to provide an appreciable geopolitical influence and strategic power balance in Africa.
Russia and Togo, as with many other African countries, have had long time-tested relations over the years. The most recent high-level meetings were between Russian President Vladimir Putin and Togolese President Faure Gnassingbe during sidelined bilateral meeting in October 2019, when Gnassingbe participated in the Russia-Africa summit in Sochi, and on the sidelines of the BRICS summit in Johannesburg in July 2018.
With an estimated population of about 7.9 million, Togo is among the smallest countries in Africa. Its economy depends highly on agriculture. Togo pursues an active foreign policy and participates in many international organizations. Relations between Togo and neighboring states are generally good. It is particularly active in West African regional affairs and in the African Union.
The UK's travel ban: Why Nigerians must look towards their leaders
Once again Nigeria's image problem rears its ugly head, only this time, it has to do with how little care is taken by other countries before stepping on the toes of Africa's proverbial giant. On December 6, 2021, Nigeria joined seven other African states on the United Kingdom's red list, which essentially bans Nigerians from entering the UK as a result of 'rising' cases of the omicron variant. This is even though Nigeria has only 3 recorded cases; a figure that is far less than the number of cases in countries with continuous access to the UK such as the Netherlands (19), Portugal (19), or even Germany (13), albeit with negative Covid-19 test results.
As the World Health Organization announced, there is no conclusive scientific evidence suggesting that omicron causes severe illness or is more transmissible. This is as the number of recorded cases in the UK, which is currently put at 246, significantly surpasses figures in Nigeria. Even if these are necessary precautionary measures, targeting only African states while sparing their European counterparts, calls into question the integrity of this policy. To call it what it is; it is duplicitous and dubious.
For what it is worth, not all of us expect the UK to relate with Africans in the same way it does with Europeans. It is foolhardy to even idealize the existence of an equal and reciprocal relationship between African states and their western counterparts. If anything, these travel restrictions reinforce the subordinate, peripheral, and quite frankly, inconsequential status of most African states, especially Nigeria, in the comity of nations. More importantly, it sustains the argument that when a country demonstrates a heightened level of 'anyhowness' or carelessness in the way it manages its domestic affairs, treats its citizens, and conducts its external affairs, others will treat it anyhow.
It is ok for Nigerians to frown at the UK because this decision stinks of disrespect. It reinforces prevailing sentiments that Africans don't matter. However, the reality is that in the committee of nations, countries are self-interested and prioritize some geostrategic relations over others. This traditional practice, which has consistently characterized COVID-19 international politics, is simply the dictate of power relations that restricts countries like Nigeria to the fringes of international interactions. Beyond these, any country with an acute sense of responsibility to its people will take steps to protect them, no matter how discriminatory and duplicitous these steps may appear. That Nigerian leaders lack this basic understanding is by no means the fault of No. 10 Downing Street.
Consequently, it is misplaced aggression for Nigerians to condemn the UK for projecting its interests while forgetting to call out successive political leaders that have consistently failed to assert Nigeria's role in the world and project the image of a country in constant ascendancy. Bearing in mind that how a country is perceived by others is very instrumental in how it is treated, for decades Nigerian leaders have demonstrated a high dose of inferiority, subserviency, and ineptitude to the global public as evidenced in the cataclysmic failures that characterize domestic governance, and the lack of foresight and strategy that is presently the bane of Nigeria's global influence.
The UK's travel ban may be the latest, but the practice of countries discounting Nigeria's interests is nothing new. If in doubt, look no far from the case of Late Itunu, who was imprisoned unjustly in Cote d'Ivoire, or the attacks on Nigerian traders in Accra in 2020. These are not Western countries, they are African, with strong historical and bilateral relations with Nigeria. What then is expected of a country with a legacy of slavery, colonialism, discrimination, and racism under its belt, and a strong sense of understanding of the retaliatory limitations of Nigeria?
The reality is that save, perhaps, for the Obasanjo administration, successive Nigerian leaders have continuously perpetuated the image of a country in constant decline, both through their docile foreign policy posture and the embarrassingly incompetent manner domestic governance has been handled. Nigerian oil, as we know it, no longer carries the leverage it once did in international relations. It can no longer be bandied about to acquiesce others. That giantry status that was once expected of Nigeria is now a pipe dream, at least to those who hold an unsentimental or unbiased view of the current trajectory of things. Insecurity, economic decline, rising inequality and poverty, corruption, and increasing cases of human rights violation are some of the challenges bedeviling Nigeria that are readily obvious to the global public.
The extent to which these realities shape global perceptions of Nigeria and its citizens are not readily obvious to the eyes and may be anecdotal, at best, without empirical backing. However, policies of this nature, with detrimental effects to the interest of Nigeria, are useful proxies to suggest that Nigeria's global reputation and standing in the committee of nations may be dwindling.
In essence, while there are enough reasons to be angry at the UK, perhaps some of that energy should be channeled at Nigerian political elites for their nonchalant approach to governance and consistent demonstration of 'anyhowness' in conducting foreign policy. In the current trajectory of affairs, Nigerian leaders as sadly failing in their duty to position the country as a relevant player in international interactions armed with sufficient retaliatory force to deter discriminatory policies.
Education Must Come First in Cameroon: Yasmine Sherif calls for an end to attacks on schools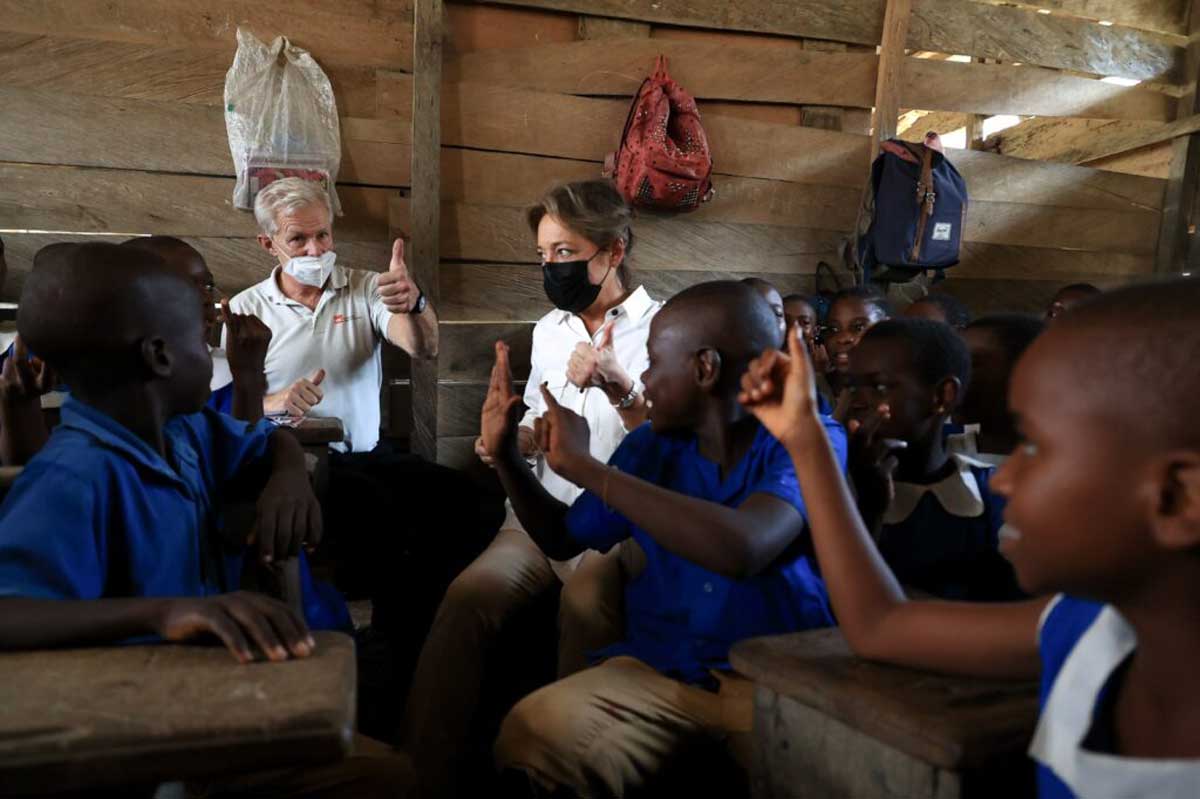 The future of humanity hangs in the balance. Acute threats of conflict, COVID-19, climate change, poverty, displacement, hunger and other factors are pushing millions more people – with children the most vulnerable and hardest hit – to the edge in humanitarian crises around the world.
We can save humanity from these vast interconnected crises, including at the humanitarian-development nexus where humanitarian assistance delivery and long-term development assistance provision overlap. The answer is education.
On a recent mission to Cameroon with the Secretary General of the Norwegian Refugee Council, Jan Egeland, I saw firsthand the impact these combined destructive forces are having on children living on the frontlines of one of Africa's forgotten crises.
Today in Cameroon, over 700,000 children are out of school. If this alone were not bad enough, we are also witnessing truly horrific attacks on schools, kidnappings, sexual assault, recruitment into armed groups and other grave violations against children.
Just two weeks ago, four students and a teacher were killed in an attack in Cameroon. In a separate heinous incident, one girl had her fingers viciously chopped off just for trying to go to school, according to UNOCHA.
End Attacks on Schools
Children are not targets. Teachers are not targets. Schools are not targets. These senseless attacks on basic human rights – and on our collective humanity – must stop immediately. Respect for human rights and adherence to the principles of international humanitarian law must be reinforced.
Nations around the world need to sign on to the Safe Schools Declaration and commit to its principles that ensure every girl, every boy and every teacher has the right to go to school without fear of violence or attacks.
Education is the most solid foundation upon which we will build a more peaceful, more prosperous society, not just in Cameroon and neighboring countries, but across the world.
Think about the economic case for investment. Every dollar spent on girls' education has the potential to generate a general return of $2.80, according to recent analysis from our partners Plan International. This could boost GDP in developing countries by 10% over the next ten years. This means less poverty, less hunger and less violence.
The Climate Crisis
From our visits with government partners, students and local leaders in Cameroon, it became very clear that the climate crisis is also a major factor. According to UNHCR, climate change is fueling clashes and triggering displacements as people fight over dwindling water supplies and droughts disrupt lives and livelihoods.
140 million people are expected to be displaced by climate change by 2050 across South Asia, sub-Saharan Africa and Latin America. Girls are especially vulnerable. According to the Malala Fund, 12.5 million girls will miss out on an education every year if we do nothing about the climate crisis.
As people battle over scarce resources and flee record-breaking temperatures and droughts, children and adolescents are being left behind.
Education is key in responding to the climate crisis. Educated children build resilient economies and societies. They have higher earning potential. They build strong institutions and governance – the essential components for low-carbon climate-resilient development.
Without 12 years of education, we will never reach our goals of keeping the global temperature rise below 1.5 degrees. Investments in education are investments in people, communities, countries and our planet.
Girls First
Across all of Education Cannot Wait's investments, we are putting girls first. In all, girls account for approximately 60% of beneficiaries for our multi-year investments.
For girls in Cameroon, this means a chance to attend school for the first time. It means a chance to become a doctor instead of a child bride. It means protection from rape and assault.
Our Humanitarian Call to Action in Cameroon
We can no longer turn a blind eye when innocent little girls have their fingers chopped off simply because they want to learn to read. We are better than this. This is our human case for investment in education.
In Cameroon, Education Cannot Wait will be contributing US$25 million toward a new multi-year educational response that will launch next year. We need an additional US$50 million in immediate support to fully fund the response, which will provide a quarter of a million children with the safety and opportunity of quality learning environments.
That's a quarter of a million children that can learn to read and learn to write. A quarter of a million children that can become leaders and doctors and teachers and poets. A quarter of a million children that can put down their weapons and come together to build a more peaceful, more prosperous society.
Our Global Movement
Armed conflicts, forced displacement and climate-induced disasters have pushed more than 128 million children out of school; further exacerbated by the ongoing COVID-19 pandemic. These children have an inherent human right to 12 years of safe, quality education.
Education Cannot Wait, along with key partners such as the Norwegian Refugee Council, are calling on world leaders to urgently mobilize US$1 billion in immediate relief. We call on the private sector and the world's billionaires to also get involved, contribute and help make an immeasurable difference in the lives of the world's most vulnerable children.
With these expanded resources, we will reach millions of children with the power, hope and opportunity of an education. The lives of crisis-affected children worldwide, including those in Cameroon, depend on it. Our humanity depends on it.
Gender Equality at the Expense of Democracy in Africa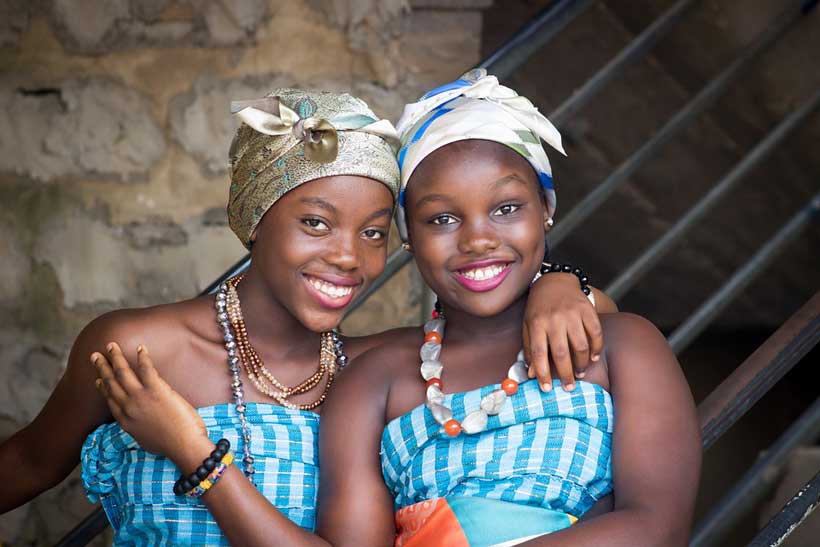 At a first glance, the Transitional Charter released by the Comité national du rassemblement et du développement (CNRD), the junta that led a military coup in Guinea in September, seems like a small win for Guinean women. The charter stipulates that the National Transitional Council must be composed of at least 30% women members. This would constitute notable progress in political representation for Guinean women. Despite a May 2019 law mandating that parties submit electoral lists with equal men and women candidates, women won less than 17% of seats in Guinea's National Assembly in the March 2020 elections.
However, such gender initiatives cannot be analyzed in a vacuum. While the CNRD's resolve to include women in Guinea's transition is laudable, it should not distract from the patently undemocratic direction the junta has taken the country. This will ultimately produce worse outcomes for women that a quota cannot offset. The rights of Guinean women will be better protected and promoted under a strong, well-entrenched, citizen-centered democracy than by any other form of government, even one that is gender inclusive.
The CNRD's strategy is not new – leaders often promote gender initiatives as a tool to gain goodwill from the international community and to temper criticism of democratic backsliding or authoritarianism. The conflation of gender equality with human rights and democratic norms and values allows authoritarian leaders to point to indications of women's political representation as evidence of democracy. This placates potential critics while they silence detractors, rig elections, and consolidate power.
The archetype of this practice is Rwanda, where President Paul Kagame's actions over his 21 years in power have garnered the country praise as a "feminist fantasy." Yet while Kagame receives praise for moves like appointing a 52 percent female cabinet, his government is cracking down on opposition and dissent, including the arrest of Diane Rwigara, a vocal critic of Kagame's who was disqualified from running in the 2017 presidential election.
Even Rwanda's 62 percent female Chamber of Deputies, a much-cited data point on a continent where women hold an average of 25 percent of seats in national parliaments, has raised questions about the meaningful participation of women in politics. Rectifying historically-entrenched inequalities is not as simple as "add women and stir." In governance systems where ruling parties hold considerable power, they often manipulate gender quotas and reserved seats to further consolidate power by rewarding women party members and sympathizers who will support and push through reforms that allow for further repression.
Further examples dot the continent. Beninese President Patrice Talon has recently led a series of legal initiatives on women's rights, including legalizing abortion, a first in West Africa. Talon also established the Institut national de la femme (National Institute for Women), put forth a bill on gender-based violence, and was re-elected in 2021 on a ticket with a woman vice president Mariam Chabi Talata, the first to be elected to the newly created position. In addition, reforms under Benin's 2019 constitution add 24 new seats to the National Assembly that will be reserved for women. This suite of reforms follows a hotly contested presidential election in a period of elevated political tension, during which critics including Reckya Madougou, opposition candidate, and Gariya Saka, leader of the women's group Les Mamans du Benin (the Mothers of Benin), were arrested and remain in detention. Cameroonian President Paul Biya has also made commitments to increase women's representation in Parliament, and Uganda's President Yoweri Museveni recently appointed women as Vice President and Prime Minister.
Women lead better lives under strong, consolidated democracies because democracies are better able to provide for citizens' needs and interests than other forms of government. Dictatorships are associated with worse civil, economic, and political rights than democracies. Military coups undermine political institutions, promote political violence, can lead to a militarization of the state and increased chances of civil conflict. Democracies experience greater economic growth due to enhanced quality of governance. Democracies ultimately produce better outcomes for women's rights, freedoms, and quality of life than do discrete, piecemeal measures like quotas imposed in undemocratic systems of government.
The CNRD's gender quota is a positive step, but it remains a quota imposed by a military junta who took power after deposing an elected president. Guinea and other African countries' international partners should not allow the expedient gender initiatives taken by these leaders to cloud their responses to concerning developments that subvert democratic norms and institutions. The Economic Community of West Africa States (ECOWAS), the African Union (AU), France, and other stakeholders must ensure that Guinea swiftly begins its return to democracy in order to safeguard the rights and freedoms of Guinean women.
Furthermore, Guinea's path forward must involve comprehensive and intersectional gender equality initiatives that go beyond designating a small percentage of positions for women. After all, an increase in the number of women in positions of power does not necessarily translate to improved respect for women's rights and freedoms. In addition, changing gender roles without also changing gender norms could result in backlash against the women who dare to challenge these restrictive norms.
The steps taken by the CNRD in Guinea and other African leaders show that international norms are changing with regard to women's rights. Governments, even non-democratic and authoritarian ones, recognize that they can gain legitimacy with the trappings of gender equality. The international community must ensure that this legitimacy is contingent on the full and equal participation of women in all aspects of public and private life.