Family businesses risk missing the mark on ESG – PwC
In a year where business has had to transform the way it meets the needs of society and the environment, family owned businesses risk falling behind, according to a new global survey of 2,801 family business owners.
While more than half (55%) of respondents saw the potential for their business to lead on sustainability, only 37% have a defined strategy in place. European and American businesses are lagging their Asian counterparts in their commitment to prioritising sustainability in their strategy. 79% of respondents in mainland China and 78% in Japan reported 'putting sustainability at the heart of everything we do' compared to 23% of US and 39% in the UK. Larger businesses and those owned by later generations also buck the trend, with greater focus on sustainability.
This reluctance to embrace sustainability comes despite the fact family owned businesses are highly likely to see a responsibility to society. Over 80% engage in proactive social responsibility activity, and 71% sought to retain as many staff as possible during the pandemic. Nor is it a function of economic pessimism – less than half (46%) expect sales to fall despite the pandemic and survey respondents felt optimistic about their business' abilities to withstand and continue to grow in 2021 and 2022.
Instead, the issue is an increasingly out-of-date conception of how businesses should respond to society, with 76% in the US and 60% in the UK placing greater emphasis on their direct contribution, often through philanthropic initiatives, rather than through a strategic approach to ESG matters. Family businesses are also somewhat insulated from the investor pressure that is currently pushing public companies to put ESG at the heart of their long term plans for commercial success.
Peter Englisch, global family business leader at PwC says,
'It is clear that family businesses globally have a strong commitment to a wider social purpose. But there is a growing pressure from customers, lenders, shareholders and even employees, to demonstrate a meaningful impact around sustainability and wider ESG issues. Many listed companies have started to respond but this survey indicates that family businesses have a more traditional approach to social contribution.
'Family businesses must adapt to changing expectations and, by failing to do so, are creating a potential business risk. This is not just about stating a commitment to doing good, but setting meaningful targets and reporting that demonstrate a clear sense of their values and purpose when it comes to helping economies and societies build back better.'
Growth
The survey suggests family businesses have weathered the pandemic relatively well. Less than half (46%) expect sales to fall despite the pandemic and survey respondents felt optimistic about their business' abilities to withstand and continue to grow in 2021 and 2022.
Family business lagging on digital transformation
Even though 80% of family businesses adapted to the challenges of the COVID-19 pandemic by enabling home working for employees, there are also concerns about their overall strength when it comes to digital transformation.
62% of respondents described their digital capabilities as 'not strong,' with a further 19% describing it as a work in progress.
Yet here there are clear generational differences: 41% of businesses that describe themselves as digitally strong are 3rd or 4th generation, and Next Gens have taken an increased role in 46% of digitally strong businesses.
Peter Englisch says,
'It is a concern that family businesses are lagging behind the curve. There is clear evidence that having strong digital capabilities enables agility and success and that they have a similar enthusiasm for sustainability
'Businesses should consider how they can engage the experience and fresh insight of Next Gens when it comes to prioritising their digital journey.'
The governance gap
While family businesses report good levels of trust, transparency and communication, the survey highlights the benefits of a professional governance structure. While 79% say they have some form of governance procedure or policy in place, the figures fall dramatically when it comes to important areas: just over a quarter state they have a family constitution or protocol, while only 15% have established conflict resolution mechanisms.
Peter Englisch says,
'Family harmony should never be taken for granted – it's something that must be worked on and planned for, with the same focus and professionalism that's applied to business strategy and operational decisions.
'There are growing concerns from regulators around the world about family business succession, especially with a third of 1st, 2nd or 3rd generation businesses expecting the next generation to become majority shareholders in the next five years.
'It is therefore vitally important that businesses take a lead on ensuring they have formal processes in place they can ensure stability and continuity in the long run.'.
Aviation Sector Calls for Unified Cybersecurity Practices to Mitigate Growing Risks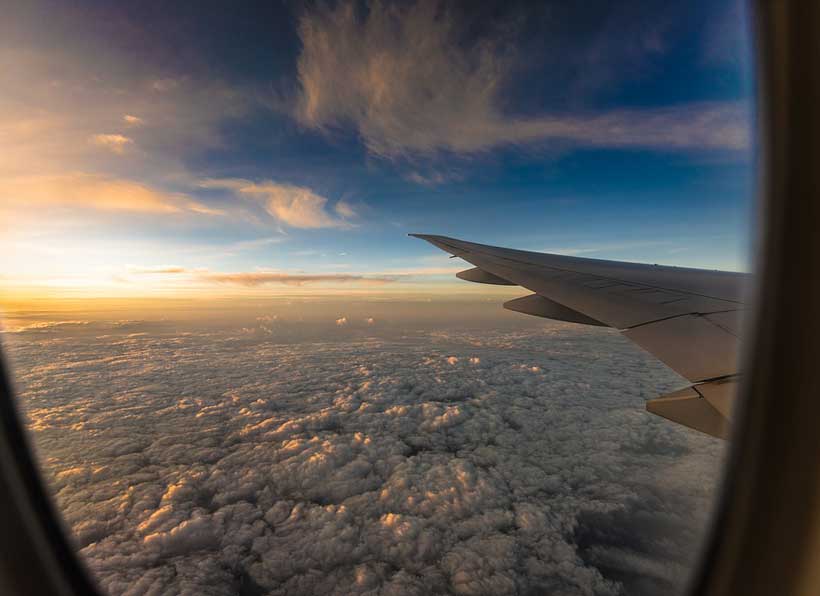 The aviation industry needs to unify its approach to prevent cybersecurity shocks, according to a new study released today by the World Economic Forum. The increased level of interdependencies can lead to systemic risks and cascading effects as airlines, airports and aircraft manufacturing take different approaches to countering cyber risks.
To guard against these risks and create a streamlined approach with civil aviation authorities, the World Economic Forum has launched the Cyber Resilience in Aviation initiative in collaboration with more than 50 companies.
The latest report, Pathways to a Cyber Resilient Aviation Industry, developed in collaboration with Deloitte, outlines how the industry – from airlines to airports to manufacturing and the supply chain – can work with a common language and baseline of practices. The report focuses on mitigating the impact of future digital threats on multiple levels:

International:
· Aligning regulations globally
· Establishing a baseline of cyber resilience across the supply and value chain
· Designing an impartial assessment and benchmarking framework
· Developing international information-sharing standards
National:
· Enabling reskilling
· Rewarding more open communication on aviation incidents
Organizational:
· Integrating cyber resilience in business resilience practices
· Ensuring risk assessment and prioritization
· Improving collaboration
"The aviation industry has developed a strong track record of safety, resilience and security practices for physical threats and must integrate cyber risks into this culture of safety and resilience," said Georges De Moura, Head of Industry Solutions, Centre for Cybersecurity, World Economic Forum. "A common understanding and approach to existing and emerging threats will enable industry and government actors to embrace a risk-informed cybersecurity approach to ensure a secure and resilient aviation ecosystem."
"The work of the World Economic Forum on aviation cyber resilience complements these global efforts led by the ICAO and is another excellent example of the importance of broad-based international collaboration among public and private stakeholders," said Fang Liu, Secretary-General, International Civil Aviation Organization (ICAO).
"Adopting a collaborative cyber-resilience stance and creating trust between cross-sector organizations, national and supranational authorities is the logical yet challenging next step," said Chris Verdonck, Partner, Deloitte, Belgium. "However, if the effort is not collective, cyber risks will persist for all. Further solidifying an extensive and inclusive community and developing and implementing a security baseline is key to adapt to the current digital reality."
The Cyber Resilience in Aviation initiative has enabled organizations to create plans as a community to safeguard against current and future risks. It convenes over 80 experts from more than 50 organizations across global aviation and technology companies, international organizations, trade associations and national government agencies. Major collaborators include ICAO, NCSC, EASA, IATA, ACI, Eurocontrol and UK CAA.
The recommendations and principles developed by the community have been published in a set of reports, allowing companies worldwide to learn from their insights and develop their own policies to ensure cybersecurity in aviation.
Wide Variations in Post-COVID 'Return to Normal' Expectations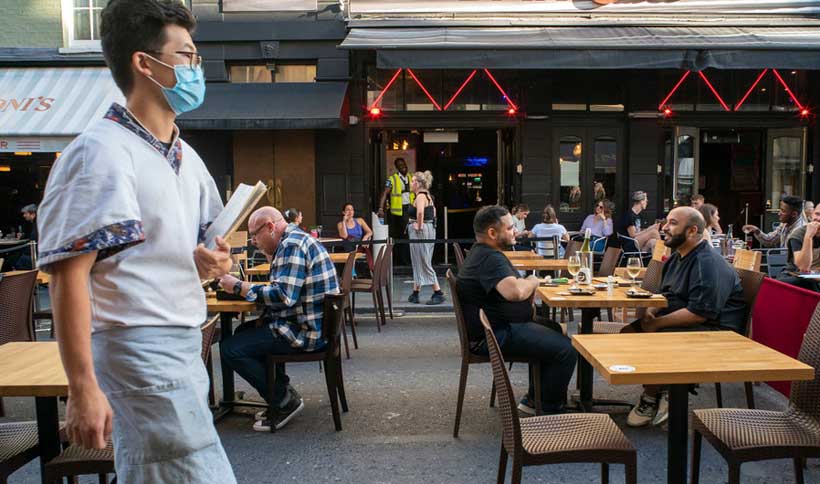 A new IPSOS/World Economic Forum survey found that almost 60% expect a return to pre-COVID normal within the next 12 months. including 6% who think this is already the case, 9% who think it will take no more than three months, 13% four to six months, and 32% seven to 12 months (the median time). About one in five think it will take more than three years (10%) or that it will never happen (8%).
Views on when to expect a return to normal vary widely across countries: Over 70% of adults in Saudi Arabia, Russia, India, and mainland China are confident their life will return to pre-COVID normal within a year. In contrast, 80% in Japan and more than half in France, Italy, South Korea, and Spain expect it will take longer.
At a global level, expectations about how long it will take before one's life can return to its pre-COVID normal and how long it will take for the pandemic to be contained are nearly identical. These findings suggest that people across the world consider that being able to return to "normal" life is entirely dependent on containing the pandemic.
An average of 45% of adults globally say their mental and emotional health has gotten worse since the beginning of the pandemic about a year ago. However, one in four say their mental health has improved since the beginning of the year (23%), about as many that say it has worsened (27%).
How long before coronavirus pandemic is contained?
Similar to life returning to pre-COVID normal, 58% on average across all countries and markets surveyed expect the pandemic to be contained within the next year, including 13% who think this is already the case or will happen within 3 months, 13% between four and six months and 32% between seven and 12 months (the median time in most markets).
Majorities in India, China, and Saudi Arabia think the pandemic is already contained or will be within the next 6 months. In contrast, four in five in Japan and more than half in Australia, France, Poland, Spain, and Sweden expect it will take more than a year.
Change in emotional and mental health since beginning of the pandemic about a year ago
On average across the 30 countries and markets surveyed, 45% of adults say their emotional and mental health has gotten worse since the beginning of the pandemic about a year ago, three times the proportion of adults who say it has improved (16%)
In 11 countries, at least half report a decline in their emotional and mental health with Turkey (61%), Chile (56%), and Hungary (56%) showing the largest proportions.
African fisheries need reforms to boost resilience after Covid-19
The African fisheries sector could benefit substantially from proper infrastructure and support services, which are generally lacking. The sector currently grapples with fragile value chains and marketing, weak management institutions and serious issues relating to the governance of fisheries resources.
These were the findings of a study that the African Natural Resources Centre conducted from March to May 2020. The centre is a non-lending department of the African Development Bank. The study focused on the impact of the Covid-19 pandemic in four countries – Morocco, Mauritania, Senegal and Seychelles. The countries' economies depend heavily on marine fisheries. The fisheries sector is also a very large source of economic activity elsewhere in Africa. It provides millions of jobs all over the continent.
The study dwells on appropriate and timely measures that the four countries have taken to avoid severe supply disruptions, save thousands of jobs and maintain governance transparency amid the ongoing global uncertainty and crisis.
Infrastructure shortcomings include landing facilities, storage and processing capacity, social and sanitary equipment, water and power, ice production, and roads to access markets.
Based on the findings, researchers made recommendations to strengthen the resilience of Africa's fisheries sector in the context of a prolonged crisis, and looking ahead to a post-Covid-19 recovery.
The report strongly advocates for:
– Increased acknowledgment of the essential role of marine fisheries stakeholders and the right of artisanal fishermen to access financial and material resources.
– Strengthening the collection of gender-disaggregated statistical data in a sector that employs a vast number of women and youth.
– Establishing infrastructure and support services at landing and processing sites of fishery products, with priority access to water.
– Investing in human capital to ensure high-level skills in the different areas of fisheries management.
– Improving governance frameworks by encouraging the private sector and civil society to participate in formulating sectoral policies and resource management measures.
The study recommends urgent reforms to make marine fisheries more resilient and enable the sector to contribute sustainably to the wealth of the continent's coastal countries.
Marine fisheries are a crucial contributor to food security and quality of life in Africa. Good nutrition is a key factor to quality of life, and the marine fisheries sector supports the nutrition of more than 300 million people, the majority of whom are children, youth and women. It also provides more than 10 million direct and indirect jobs.
Dominated by artisanal fishing and traditional value chains, the fisheries sector in Africa is mainly informal and is rarely considered in public policies or in assessing the wealth of countries.
Like other sectors, the African fisheries sector has been severely hit by the Covid-19 pandemic. Covid has affected supply markets and regional trade. This has resulted in substantial economic losses for most households that depend on fisheries.