21 New Hilton Hotels in Asia to Create Travel Memories in 2021
Over the past year, consummate jet setters have had to adapt to a new way of travel, deviating from packed aircrafts and far-flung destinations and looking instead at exploring their own native land. Holidays in their own backyard have given them the opportunity to reconnect with their history, culture and nature.
The dream of traveling again one day, however, remains firmly in the minds and hearts of many.
Today, Hilton presents a collection of 21 new hotels and resorts in Asia that would inspire travelers to keep dreaming of making new memories in journeys to come when it is safe to do so again.
From off-city locations where the magnificent outdoors await, to unique leisure experiences with delightful cuisines, retail therapy and wellness treatments in city getaways and any desire fulfilled on the largest private island on the Maldives, avid travelers would be spoilt for choice with the latest, most spectacular additions to the Hilton family of hotels to add to their travel wish-list.
1. Hilton Melbourne Little Queen St (Australia)
Explore cosmopolitan Melbourne at Hilton Melbourne Little Queen Street and relish in the city's fantastic combination of fine dining, art galleries, cafes, fashion and packed sports calendar. Near Melbourne's key business districts and vibrant art, theatre and dining precincts, the astounding hotel takes up residency in the historically significant Equity Chambers building, which was originally built in 1931. The property will feature 244 stylish guest rooms, a restaurant and bar, a fully equipped gym, an executive lounge and five meeting and event spaces.
Hilton Melbourne Little Queen St is expected to open in Q1 2021.
2. Hilton Garden Inn Albany (Australia)
For travellers whose perfect holiday consists of daily outdoor explorations, Albany's plethora of idyllic national parks, beaches and nature reserves are worthy of a visit. The breathtaking beauty of Albany's rugged coastline is best viewed at from the 108-room Hilton Garden Inn Albany, conveniently located on the waterfront next to the new Albany Entertainment centre. The only hotel in the city to offer absolutely stunning waterfront views over the harbour and ocean, Hilton Garden Inn Albany is perfect for those looking to spend a week whale spotting, hiking, fishing, sailing and diving.
Hilton Garden Inn Albany is expected to open in Q2 2021.
3. DoubleTree by Hilton Perth Waterfront (Australia)
Set on the Swan River waterfront, DoubleTree by Hilton Perth Waterfront sits next to Elizabeth Quay entertainment and the iconic Bell Tower while offering spectacular 360-degree views of Swan River and the city. The hotel enjoys many unique design features, notably the building's extension out over the Swan River. The artwork by local artist Tom Muller spans across the entire perimeter of the building and was designed to emulate the many facets and moods of the Swan River. With exceptional dining and thoughtful amenities, the 18-storey, 229-room hotel is also an ideal venue for weddings, business meetings and special events.
DoubleTree by Hilton Perth Waterfront opened in 2020.
4. Conrad Urumqi (China)
An iconic destination, Urumqi is a city not to be missed for those visiting the Xinjiang region. Known to be a distant and mysterious place, the city's bold ethnic style is its outstanding feature. Located within the city center's bustling commercial area, the remarkable Conrad Urumqi sits adjacent to the most luxurious shopping mall in the city, perfect for urban travelers seeking a dose of retail therapy. Guests can also explore the markets and restaurants of Urumqi or travel further out to the many beautiful scenic parks on the outskirts of town.
Conrad Urumqi is expected to open in Q2 2021
5. Conrad Jiuzhaigou (China)
A must-visit destination for nature lovers, Jiuzhaigou is a culturally rich heritage county located in the mountainous region of Southwest China and is home to the Jiuzhai Valley National Park, an extravaganza of natural wonders. From multilevel waterfalls to colorful lakes and snow-capped peaks, travelers can expect dreamlike scenery and beautiful cultural sites. A stay at the exceptional 161-room Conrad Jiuzhaigou will elevate the holiday to new heights with its stunning suites, unparalleled service and close proximity to natural attractions.
Conrad Jiuzhaigou is expected to open in Q2 2021.
6. Hollick Hotel Wen'an, Tapestry Collection by Hilton (China)
A treasure trove of natural wonders and beauty, Wen'an sits within the Beijing-Tianjin Luneng Ecological Zone and boasts a long history and gorgeous interlaced rivers. A car ride away from Baiyangdian, a famous scenic spot in the province, the 270-room Hollick Hotel Wen'an is a member of Tapestry Collection by Hilton and part of the prestigious Hollick Australian winery. Travellers can look forward to immersing themselves in the unique wine culture of the hotel while enjoying the hospitable Wen'an local culture after a busy sightseeing day.
Hollick Hotel Wen'an, Tapestry Collection by Hilton is expected to open in Q3 2021.
7. Canopy by Hilton Xi'an Qujiang (China)
Explore the historical city of Xi'an, brimming with ancient culture and art, with Canopy by Hilton Xi'an Qujiang. Located in the hottest area of the city, the spacious, well-appointed 125-room hotel sits right in the middle of historical sites, galleries, museums, theatres and entertainment. For expert advice on where and how to truly experience the Xi'an local lifestyle, Canopy enthusiasts are also on hand to help guests create memorable experiences during their stay.
Canopy by Hilton Xi'an Qujiang is expected to open in Q3 2021.
8. Waldorf Astoria Xiamen (China)
Bringing unforgettable experiences to the Chinese coast, Waldorf Astoria Xiamen is positioned in the heart of the city and evokes a modern and refined reimagination of the city's unique cultural traditions as a seaside port at the intersection of global culture in Asia. The latest addition to Waldorf Astoria's growing portfolio of hotels in Asia-Pacific, Waldorf Astoria Xiamen features rooms and suites with floor-to-ceiling windows, offering abundant sunlight and breathtaking views. Travelers can also look forward to exquisite food and drink offerings, and a nature-inspired spa, bringing urban and chic revitalization to guests' unforgettable stay.
Waldorf Astoria Xiamen opened in 2020.
9. Canopy by Hilton Hangzhou West Lake (China)
Considered one of the most beautiful sights in Hangzhou, the scenic West Lake has always been praised by numerous Chinese poets and artists since ancient times for the perfect combination of stunning natural scenery and human culture. Sheltered on three sides by hills, with open flat land to the northeast where Canopy by Hilton Hangzhou Westlake is located, guests can explore the West Lake Music Fountain, Orioles Singing in the Willows, and Hefang Street shopping on complimentary Canopy Bikes. The memorable 160-key property offers beautifully designed rooms and suites along with all-day dining at the Nettare Restaurant and Bar, a 24-hour fitness center and a boardroom for small meetings.
Canopy by Hilton Hangzhou Westlake opened in 2020.
10. Hilton Goa (India)
A beautiful blend of sun, sea, sand and spirituality, Goa is India's pocket-sized paradise, and a visit deserves a spot on everyone's bucket list. Perfect for those seeking a tranquil retreat away from the hustle and bustle of the city, Hilton Goa sits atop the scenic, terraced slopes of Saipem Hills, overlooking the serene Nerul River. With three unique dining establishments, four outdoor pools, a kid's club and signature round-the-clock concierge experiences, guests can leave their worries behind and completely immerse in a stress-free holiday at Hilton Goa. If you are looking for adventure, the resort also offers bicycle trails, underwater escapades and luxury cruises along the backwaters of Goa.
Hilton Goa opened in 2020.
11. DoubleTree by Hilton, Jaipur (India)
For those wanting to tick the golden triangle of India off their bucket list in 2021, Jaipur is one of the three cities renowned worldwide for its colored gems. Combining the allure of ancient history with its metropolitan lifestyle, travelers can look forward to one-of-a-kind architecture such as the Hawa Mahal and also spend time in the local markets sifting through dazzling antiques, jewelries and handicrafts. Take in the beauty of the city while staying at the Doubletree by Hilton, Jaipur, which offers 151 rooms and unique on-property experiences such as culinary masterclasses or mocktail-making workshops.
DoubleTree by Hilton, Jaipur opened in 2020.
12. Hilton Garden Inn Jakarta Taman Palem (Indonesia)
For a warm and comfortable stay amidst the dynamic and vibrant capital city of Indonesia, Hilton Garden Inn Jakarta Taman Palem offers a quiet city respite. Ideal for families in search of a quick getaway, the hotel is connected to the Green Sedayu Mall and is a short drive away from the National Museum of Indonesia and family-friendly attractions such as the Waterbom Jakarta and Damai Indah Golf and Country Club. The 168-room property features an onsite restaurant, The Garden Grille & Bar, an outdoor pool, a well-equipped fitness center and meeting and events spaces.
Hilton Garden Inn Jakarta Taman Palem is expected to open in Q3 2021.
13. DoubleTree by Hilton Surabaya (Indonesia)
A vibrant, sprawling metropolis, Surabaya is renowned for its unique culinary delights, historical culture and captivating attractions. Situated amidst the hustle and bustle of the city, Doubletree by Hilton Surabaya is surrounded by restaurants, shops and street food. Offering panoramic views from 310 guest rooms and suites, the hotel is an ideal place to rest after a day out to nearby attractions such as Tunjungan Plaza, Heroes Monument and Siola Surabaya Museum. Relax while watching the beautiful sunset at Cloud 22, the open-air rooftop bar, soak in the outdoor pool or work out in the modern fitness center.
DoubleTree by Hilton Surabaya opened in 2021.
14. ROKU KYOTO, LXR Hotels & Resorts (Japan)
This hotel is planned to mark the debut of LXR Hotels & Resorts in Asia Pacific. Situated in a tranquil area along the foothills of the Takagamine mountains in northern Kyoto and within walking distance of the iconic Kinkaku-ji "Golden Pavilion" and other historic temples, ROKU KYOTO, LXR Hotels & Resorts is a peaceful retreat offering guests a bespoke Kyoto experience. With fine dining, various on-site and nearby nature experiences and activities and luxurious spa treatments complete with natural hot springs, the hotel has everything needed for a refreshing stay.
ROKU KYOTO, LXR Hotels & Resorts is expected to open in Q3 2021.
15. Hilton Nagasaki (Japan)
If visits to beautiful offshore islands, historic buildings and hot-spring spas sound like the ideal vacation for you, look no further than Nagasaki. Located on the west coast of Japan's Kyushu Island, the beautiful city has plenty to offer for travellers searching for a short getaway. With easy access to various well-known spots in Nagasaki, such as Glover Garden, Mount Inasa and the newly christened UNESCO World Heritage site, Oura Cathedral, Hilton Nagasaki is the perfect resting point to discover the historical port city. Situated next to the MICE facility of Nagasaki City, the 200-room new hotel will offer guest facilities including restaurants, banquet rooms, chapel and a fitness center.
Hilton Nagasaki is expected to open in Q4 2021.
16. Ithaafushi – The Private Island (Maldives)
Nestled in unique atolls surrounded by azure blue waters, powdery white sand and an incredible diversity of marine life, Ithaafushi – The Private Island, is the ultimate escape for the most discerning travelers, offering unparalleled levels of privacy and personalized service. The largest Maldivian private island spanning 32,000 square meters in the heart of the Indian Ocean features two elegantly designed villas, a sweeping four-bedroom residence, five swimming pools and a private entertainment clubhouse along with a dedicated chef offering bespoke menus and a personal concierge to attend to all needs. Holding no boundaries for adventure, guests can explore the sparkling depths of the underwater world through watersports, diving activities and yacht excursions, or head off-island to a private sandbank where they can indulge in a sunset dinner or personal yoga session.
Ithaafushi – The Private Island opened in 2021.
17. DoubleTree by Hilton Karaka (New Zealand)
The first and only hotel in the Papakura-Franklin area, DoubleTree by Hilton Karaka is set to change the landscape of the rural town known for its horse studs and sheep farming. The property will offer 120 guest rooms, a restaurant and bar, along with conference facilities set in the picturesque Sales Centre at Karaka. Just a 25-minute drive from downtown Auckland, the DoubleTree by Hilton Karaka is a hidden gem for those looking for a quick getaway from the large metropolitan city.
DoubleTree by Hilton Karaka is expected to open in Q3 2021.
18. Hilton Clark Sun Valley Resort (Philippines)
Surrounded by greenery and golf courses and a few minutes away from Clark's main business hubs and entertainment attractions such as Clark Museum, Aqua Planet and Nayong Pilipino, Hilton Clark Sun Valley Resort is a great destination for those looking to take a city break away from the bustling Manila. Drawing inspiration from Pampanga's rich culinary history, the resort offers exceptional dining experiences and an abundance of meeting spaces. It also features an outdoor pool and playground, a fitness center and kid's club.
Hilton Clark Sun Valley Resort opened in 2020.
19. DoubleTree by Hilton Weerawila Rajawarna Resort (Sri Lanka)
Uniquely situated within the Weerawila Bird Sanctuary, which is home to over 400 species of birds, and just minutes away from popular tourist attractions such as Kataragama Sacred City, Bundala and Yala National Parks, DoubleTree by Hilton Weerawila Rajawarna Resort is a haven for all. The resort is set apart by an exquisite ballroom, nature-inspired meeting spaces and stunning restaurants and bars that offer panoramic views of the tranquil Lake Weerawila. Guests seeking to refresh their minds and soul can also spend their days relaxing in the resort, enjoying its spectacular 75-meter-long outdoor swimming pool, yoga terrace and rooftop wellness spa.
DoubleTree by Hilton Weerawila Rajawarna Resort opened in 2020.
20. Hilton Garden Inn Phuket Bang Tao (Thailand)
Sitting in the Thalang District, mere minutes away from one of the most family-friendly beaches in Phuket, the 177-room Hilton Garden Inn Phuket Bang Tao offers a sophisticated stay and tropical beach bliss. With Patong a short drive away, guests can look forward to sunny days relaxing in local restaurants, bars and beach clubs. Alternatively, they could simply spend the day enjoying Hilton Garden Inn Phuket Bang Tao's spacious rooms, with views overlooking the scenic Laguna Phuket or lush mountain views, or relax in the hotel's two outdoor pools.
Hilton Garden Inn Phuket Bang Tao is expected to open in Q3 2021.
21. Hilton Saigon (Vietnam)
A beautiful addition to the city skyline, Hilton Saigon enjoys a premium location in the heart of the Central Business District and within walking distance to the Saigon Port, Thu Thiem New Urban Area, Ben Thanh Market and Nguyen Hue Walking Street. Perfect for both leisure and business travellers, Hilton Saigon will feature 236 splendid rooms, a spa, swimming pool and meeting spaces with a capacity of up to 1,200 people. Guests can enjoy the hotel's rooftop destination bar during their downtime, while culinary aficionados will enjoy a delightful experience at the modern Chinese restaurant with stunning views over the river and city.
Hilton Saigon is expected to open in 2021.
5 Reasons To Go Offline at Four Seasons Resorts in Bali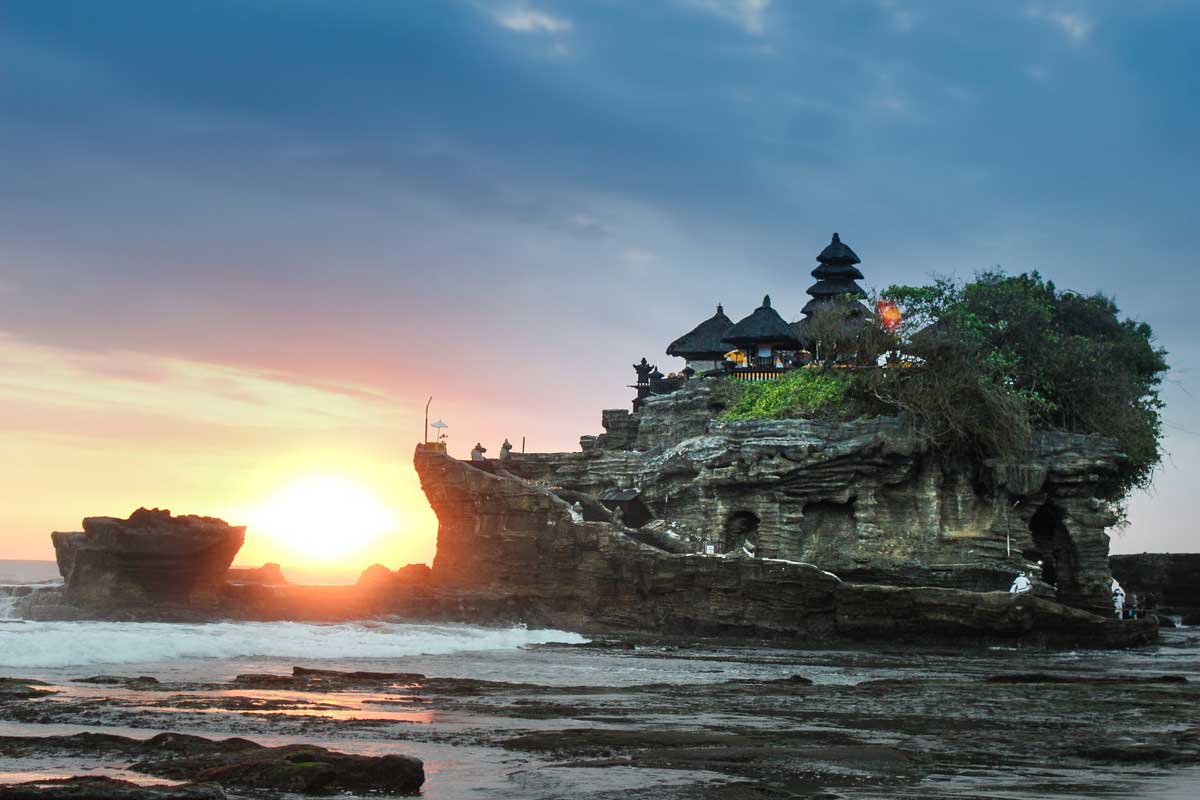 Free WiFi is expected at five-star hotels nowadays, and as such it's a standard inclusion for guests of Four Seasons Resort Bali at Jimbaran Bay and Four Seasons Resort Bali at Sayan. But the paradox of the internet and social media can be a very anti-social holiday where our phones never leave our sides. Here, we present five exclusive Four Seasons experiences that will inspire you to be in the moment. Ranging from water blessings to high-flying yoga and surf tours, you'll be disconnecting from the internet and reconnecting to each other and the wonderful world around you.
Can You Keep A Secret? This exclusive temple tour is not on anyone's bucket list. We ask guests to help us keep it that way, by resisting the urge to post the temple on social media. If you agree, our guide will take you on a scenic three-hour tour from Four Seasons Sayan in an open-air vintage VW through nearby yet untouched rice farming villages. Visit historic sites include a secluded water temple where you are welcome to bathe, or simply to enjoy the serene and undiscovered atmosphere far from selfie sticks.
Learn to surf in the sheltered confines of Jimbaran Bay or take a boat trip to explore Bali's world-class breaks with Tropicsurf's coaches and guides. On-site at Four Seasons Jimbaran Bay, the Tropicsurf philosophy is based on small groups (maximum four people) and avoiding the crowds to take your surfing to the next level, faster. For the ultimate adventure, take Asia's only heli-surfing tour to ride uncrowded waves in pristine conditions off the east coast of Java.
Bali is home to thousands of beautiful Hindu temples. We invite you to go beyond the most famous landmarks and explore hidden gems like the Goa Gong 9th century cave temple. Open to visitors by appointment only, this natural archaeological site is nearby Four Seasons Jimbaran Bay. Our resort priest Ajik Ngurah will be your guide to explore the cave's shrines and stalactites, and can also arrange a melukat water purification ritual. Not something you want to be holding your phone for!
Discover the beauty of the Ayung – Bali's longest river and part of the ancient UNESCO World Heritage-listed subak irrigation system. Our guided Four Seasons Private Rafting Adventure takes you through easy rapids flanked by virgin jungle, rice terraces and majestic gorges. Hop out of your raft and let yourself float down a quiet and calm stretch of the river, gazing up into the canopy overhead. Make a riverside landing directly at Four Seasons Sayan, where we'll be waiting to welcome you back home.
Experience the intimacy of Trust Yoga, the newest addition to the inspiring wellness program at Four Seasons Jimbaran Bay. Head to the ocean-front yoga pavilion and partner up with your soul mate, a friend or relative. Take turns being guide and flier, with postures that both require and build trust, strengthening your bond to each other and extending your practice. Our yoga instructor will lead each couple through this joyful 75-minute class, adapting postures to suit all levels. A fun way to connect emotionally and physically to someone special in your life, and a reminder that the best connections are human connections.
'Tis the Season: Best Holiday Offers to Fuel Your Festive Spirit
Hilton has curated a selection of delicious, family-friendly and unique ways to create memorable experiences during the magical festive season. Whether it's playing a game of curling with mulled wine on the waterfront of Danube or indulging in a festive afternoon tea in the tallest building in Manchester, Hilton has something for everyone to get you into the holiday spirit.
Foodie Festivities
Waldorf Astoria Versailles – Trianon Palace
Tucked between the Palace of Versailles and the Grand Trianon, Waldorf Astoria Versailles is welcoming the jolly season alongside a new sweet delicacy – The Christmas Turkey. Created by the hotel's talented pastry chef Eddie Benghanem, the dessert features a charming Turkey Chef preparing a festive dessert while sitting on an indulgent cooking pot made from chocolate. The dessert serves 6 – 8 portions and is available for takeaway when pre-booked from 84 euros.
Set in the heart of the Manchester metropolis, Hilton Manchester Deansgate invites guests to indulge in a festive afternoon tea at the Cloud 23 bar. Known as the highest bar in the city, Cloud 23 offers unrivalled floor-to-ceiling views over the Manchester city centre skyline. The afternoon tea will include unique festive cocktails alongside festive flavoured teas, sandwiches and cakes. Afternoon tea is priced at £55 per person.
Those looking to warm up near Hyde Park's magical Winter Wonderland will be in luck, with the hotel offering a bespoke Winter Wonderland afternoon tea. Clementine and chocolate reindeer macaroons alongside blueberry jelly and chestnut cream meringues will ensure every guest has indulged in the festive delicacies. Afternoon tea is priced from £32 per person with an option to add a glass of champagne.
Hilton Garden Inn Zagreb – Radnicka
Celebrate the holiday season with the whole family in the heart of Croatia's charming capital Zagreb. Hilton Garden Inn Zagreb has prepared joyful surprises for the children, alongside a "Children's Corner" games station with various creative workshops available. Parents can happily relax at the hotel's restaurant and bar with a 20% discount. Confirmed Connecting Rooms for four guests with breakfast included start from 138 euros per night.
Those looking for a delicious adventure are invited to The Able Butcher restaurant to experience the best of theatre and dining in an immersive culinary journey from "Le Petit Chef". The event features cutting-edge 3D visual technology and digital mapping paired with themed music and props. With lobster on the menu and Santa Claus as a host, every guest, big and small, will feel the festive joy. The event is hosted during lunch on December 24 and all day on December 25. Prices start from £89.
Hilton Geneva Hotel & Conference Centre
This merry season guests are invited to experience the Christmas Alpine Dream Chalet in the heart of Geneva. Set at the entrance to Hilton Geneva, the chalet will keep everyone warm by serving exquisite hot chocolates alongside mulled wine. Children are also invited to join festive cookie decoration masterclasses alongside the hotel's pastry team. The Chalet is open throughout December.
The Trafalgar St. James London, Curio Collection by Hilton
For an unforgettable New Year's Eve celebration, guests are invited to experience Le Nord at The Rooftop, an event dedicated to ringing the new year in style alongside an array of delicacies and free-flowing drinks. Unrivalled views over Trafalgar Square paired with luxurious rooms make it the ideal spot to indulge in celebrations in the heart of London.
Hilton Vienna Danube Waterfront
Resting by the Danube waterfront, Hilton Vienna Danube Waterfront invites guests to team up and celebrate the cheery season with a game of curling. With unlimited mulled wine and punch complemented by roasted chestnuts, everyone will enjoy some festive entertainment. Prices per person start from 15 euros.
DoubleTree by Hilton Harrogate Majestic Hotel & Spa
Set in the heart of the Victorian spa town, the hotel offers to join the New Year's Eve "Prohibition" black-tie gala dinner. Paying homage to the roaring '20s, the event will feature flapper dresses, champagne towers and firework displays. Guests will be treated to a five-course dinner alongside a live swing and party band, DJ and disco fireworks during the night. A surprise balloon drop with a champagne toast during midnight will be the crown jewel of the whole evening. Prices start from £120 per person.
10 Facts About the Legendary Beverly Wilshire
Beverly Wilshire, A Four Seasons Hotel is a history-rich property built in 1928, when Beverly Hills was still undiscovered by Hollywood's in-crowd. Take a step back in time with us as we share fun facts on the evolution of the iconic Beverly Wilshire, A Four Seasons Hotel:
Built on the site of the Beverly Auto Speedway, Beverly Wilshire, A Four Seasons Hotel provided residents with an opportunity for picnics and Model T Ford races on Sunday afternoons.
Beverly Wilshire, A Four Seasons Hotel has been made guest appearances in movies such as Escape from the Planet of the Apes, Clueless, Sex and the City: The Movie and Valentine's Day, but gained worldwide recognition as the setting of the movie Pretty Woman.
The Mediterranean-style pool is modeled after Sophia Loren's private villa pool in Italy.
Famous stars such as Elvis Presley, Warren Beatty and Steve McQueen have all lived in the Hotel, which continues to receive fan mail for the actors, even decades after they have moved out.
Beverly Wilshire, A Four Seasons Hotel is a salute to its construction and renovation teams over the years. It has withstood major earthquakes in 1933, 1971 and 1994 and was designated an air raid shelter during World War II.
The Concierge team has a combined total of more than 175 years of experience among them, and six Les Clefs d'Or members.
Opened in June 2006, CUT is Wolfgang Puck's first steak restaurant, and was designed by the famed architect Richard Meier (of the Getty Museum).
The Spa spans more than 8,000 square feet (745 square metres), with nine treatment rooms (seven with in-room showers), and was the first Spa on the west coast to feature luxury skincare line, 111SKIN.
There are more than 800 employees working at Beverly Wilshire, A Four Seasons Hotel.
Located on the private, key-accessed 14th floor of the Beverly Wing, the Penthouse Suite is the largest guest room space in the city at 5,000 square feet (465 square metres). And only
Beverly Wilshire, A Four Seasons Hotel features two rooftop terraces, overlooking the Hollywood Hills from the Royal Suite or the legendary Drive from the Rodeo Terrace.