Armed group atrocities creating havoc in eastern DR Congo
Atrocities committed by armed groups in the eastern Democratic Republic of the Congo (DRC) have become part of a systematic pattern to disrupt lives, instill fear and create havoc, the UN refugee agency, UNHCR, said on Tuesday, expressing alarm over the ongoing situation.
A record of more than 2,000 civilians were killed in three eastern provinces last year in attacks mainly attributed to armed groups, agency partners have reported.
The violence has continued into this year. The most recent incident occurred in late January, when two men were killed and six others were seriously injured following an incursion into a site for forcibly displaced people in Masisi Territory, North Kivu province.
Raids, curfews and 'security' payments
UNHCR Spokesperson Babor Baloch said that three people from the Kivuye displacement site, which is supported by the agency, were kidnapped in raids carried out by an armed group a week ahead of the attack.
The armed group has also imposed a curfew in the area and visits homes to force residents to make "security" payments.
"UNHCR and its partners have heard numerous testimonies from people who have survived this targeted violence. Between December 2020 and January 2021, at least seven incursions by armed groups into five different sites have been reported in Masisi Territory," said Mr. Baloch, speaking from Geneva.
Displaced people under fire
In eastern DRC, UNHCR and the International Organization for Migration (IOM) are supporting 22 sites, home to more than 88,000 displaced people. Thousands more are living in spontaneous sites, or in host communities.
"Attacks by armed groups are carried out on the suspicion of collaboration with other groups or the Congolese security forces," Mr. Baloch said. "Some of these sites are under threat from multiple armed groups. Civilians find themselves trapped in the middle of confrontations between different groups."
UNHCR has also received reports of armed groups forcibly occupying schools and homes, and attacking health centres, Mr. Baloch added. Some have also imposed illegal taxes on villagers who want to access their farms, thus cutting them off from their only source of food and income.
"While the Congolese army's military operations against militia groups are more often successful than in the past, the armed forces do not have the capacity to maintain control of the areas they secure, thus leaving space for armed actors to reclaim those areas and to impose themselves on the local population," he said.
Severe funding shortfall
UNHCR is working with local authorities and communities to protect civilians, while also closely monitoring the situation through its partners on the ground.
The violence has uprooted more than five million people in the past two years, according to UN estimates, but UNHCR's efforts to assist them remain severely underfunded.
The agency is seeking $195 million to support its operations in the DRC, but so far has received only six per cent of the funding.
Partnership with Private Sector is Key in Closing Rwanda's Infrastructure Gap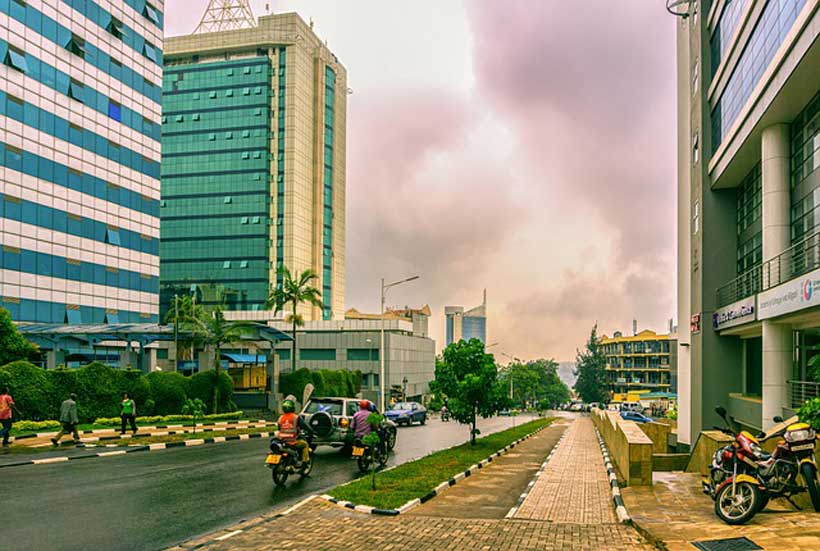 The COVID-19 (coronavirus) pandemic has pushed the Rwandan economy into recession in 2020 for the first time since 1994, according to the World Bank's latest Rwanda Economic Update.
The 17th edition of the Rwanda Economic Update: The Role of the Private Sector in Closing the Infrastructure Gap, says that the economy shrank by 3.7 percent in 2020, as measures implemented to limit the spread of the coronavirus and ease pressures on health systems brought economic activity to a near standstill in many sectors. Although the economy is set to recover in 2021, the report notes the growth is projected to remain below the pre-pandemic average through 2023.
Declining economic activity has also reduced the government's ability to collect revenue amid increased fiscal needs, worsening the fiscal situation. Public debt reached 71 percent of GDP in 2020, and is projected to peak at 84 percent of GDP in 2023. Against this backdrop, the report underlines the importance of the government's commitment to implement a fiscal consolidation plan once the crisis abates to reduce the country's vulnerability to external shocks and liquidity pressures.
"Narrowing fiscal space calls for a progressive shift in Rwanda's development model away from the public sector towards a predominantly private sector driven model, while also stepping up efforts to improve the efficiency of public investment," said Calvin Djiofack, World Bank's Senior Economist for Rwanda.
According to the Update, private sector financing, either through public-private partnerships or pure private investment, will be essential for Rwanda to continue investing in critical infrastructure needed to achieve its development goals. The analysis underscores the need to capitalize further on Rwanda's foreign direct investment (FDI) regulatory framework, considered one of the best in the continent, to attract and retain more FDI; to foster domestic private capital mobilization through risk sharing facilities that would absorb a percentage of the losses on loans made to private projects; and to avoid unsolicited proposals of public–private partnership (PPP) initiatives; as well as to build a robust, multisector PPP project pipeline, targeting sectors with clearly identified service needs such as transport, water and sanitation, waste management, irrigation, and housing.
While the report findings establish clearly the gains of public infrastructure development for the country as whole, it also stressed that these gains tend to benefit urban and richer households most.
"Rwanda will need to rebalance its investment strategy from prioritizing large strategic capital-intensive projects toward projects critical for broad-based social returns to boost the potential of public infrastructure to reduce inequality and poverty," said Rolande Pryce, World Bank Country Manager for Rwanda. "Any step toward the Malabo Declaration to allocate 10 percent of future infrastructure investment to agriculture, allied activities, and rural infrastructure, will go a long way to achieving this goal."
Greenpeace Africa responds to the cancellation of oil blocks in Salonga National Park
On Monday the UNESCO World Heritage Committee decided to remove Salonga National Park in the Democratic Republic of the Congo from the List of World Heritage in Danger. The decision follows clarification "provided by the national authorities that the oil concessions overlapping with the property are nul[l] and void and that these blocks will be excluded from future auctioning."
Oil blocks overlapping with Salonga were awarded by President Joseph Kabila in the twilight of his regime. Greenpeace Africa has repeatedly demanded their cancellation, while local leaders voiced their opposition to the project in light of its impacts on communities.
"A decision by President Felix Tshisekedi to cancel all oil blocks in Salonga Park must be followed by a decision to cancel oil blocks in Virunga Park and across the Cuvette Centrale region. These are vast areas rich in biodiversity that provide clean water, food security and medicine to local communities and which render environmental services to humanity," says Irene Wabiwa Betoko, International Project Leader for the Congo Basin forest.
The Salonga National Park, which is Africa's largest tropical rainforest reserve, was inscribed on the World Heritage List in 1984. The park plays a fundamental role in climate regulation and the sequestration of carbon. The park is also home to numerous endemic endangered species such as the pygmy chimpanzee (or bonobo), the forest elephant, the African slender-snouted crocodile and the Congo peacock. Salonga had been inscribed on the List of World Heritage in Danger in 1999, due to pressures such as poaching, deforestation and poor management. The government of DRC later on issued oil drilling licences that encroached on the protected area, posing a threat to the wildlife-rich site.
"DRC's auctioning of oil blocks has not only been scandalously lacking transparency and menacing for particularly sensitive environmental areas – they neither benefit Congolese people nor the planet. Instead of privileging a small group of beneficiaries of the toxic fossil fuels industry, diversifying the DRC's economy should be done through renewable energy investments that will make energy accessible and affordable for all," Irene Wabiwa concluded.
Greenpeace Africa urges full transparency from both UNESCO and the DRC government and calls for the publication of all supportive documents regarding the decision to cancel the aforementioned oil blocks, as well as the map of the nine oil blocks that are still being auctioned in the Cuvette Centrale region.
Domestic violence, forced marriage, have risen in Sudan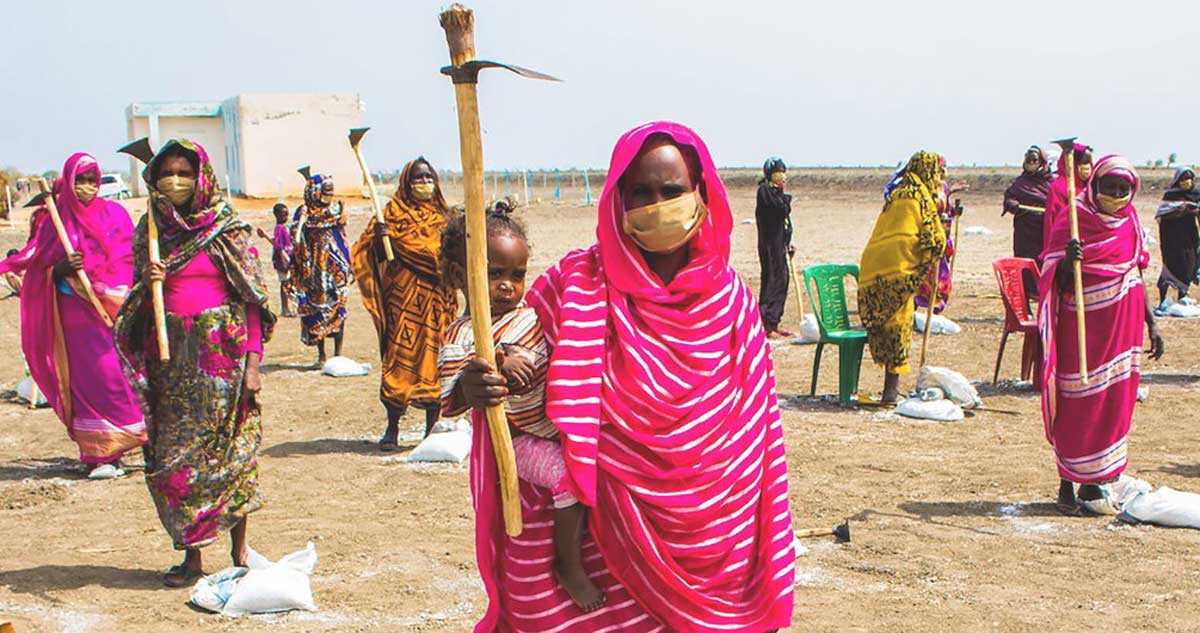 Deteriorating economic conditions since 2020 and the COVID-19 pandemic have fuelled an increase in domestic violence and forced marriage in Sudan, a UN-backed study has revealed.
Voices from Sudan 2020, published this week, is the first-ever nationwide qualitative assessment of gender-based violence (GBV) in the country, where a transitional government is now in its second year.
Addressing the issue is a critical priority, according to the UN Population Fund (UNFPA) and the Government's Combating Violence against Women Unit (CVAW), co-authors of the report.
"The current context of increased openness by the Government of Sudan, and dynamism by civil society, opens opportunities for significant gains in advancing women's safety and rights," they said.
Physical violence at home
The report aims to complement existing methods of gathering data and analysis by ensuring that the views, experiences and priorities of women and girls, are understood and addressed.
Researchers found that communities perceive domestic and sexual violence as the most common GBV issues.
Key concerns include physical violence in the home, committed by husbands against wives, and by brothers against sisters, as well as movement restrictions which women and girls have been subjected to.
Another concern is sexual violence, especially against women working in informal jobs, but also refugee and displaced women when moving outside camps, people with disabilities, and children in Qur'anic schools.
Pressure to comply
Forced marriage is also "prominent", according to the report. Most of these unions are arranged between members of the same tribe, or relatives, without the girl's consent or knowledge.
Meanwhile, Female Genital Mutilation (FGM) remains widespread in Sudan, with varying differences based on geographic location and tribal affiliation. Although knowledge about the illegality and harmfulness of the practice has reached community level, child marriage and FGM are not perceived as key concerns.
Women's access to resources is also severely restricted. Men control financial resources, and boys are favoured for access to opportunities, especially education. Verbal and psychological pressure to comply with existing gender norms and roles is widespread, leading in some cases to suicide.
The deteriorating economic situation since 2020, and COVID-19, have increased violence, especially domestic violence and forced marriage, the report said. Harassment in queues for essential supplies such as bread and fuel has also been reported.
Data dramatically lacking
Sudan continues to move along a path to democracy following the April 2019 overthrow of President Omar Al-Bashir who had been in power for 30 years. 
Openly discussing GBV "has not been possible for the last three decades", according to the report.
"GBV data is dramatically lacking, with no nation-wide assessment done for the past 30 years, and a general lack of availability of qualitative and quantitative data," the authors said.
To carry out the assessment, some 215 focus group discussions were held with communities: 21 with GBV experts, as well as a review of existing studies and assessments.
Research was conducted between August and November 2020, encompassing 60 locations and camps, and the data was scanned through a software for qualitative analysis, followed a model first used in Syria.