'Three major threats' to inoculating the world
Amidst some positive news from the World Health Organization (WHO) that both COVID-19 deaths and new cases have recently been on the wane, there are "three major threats" to the UN-led international equitable vaccine initiative, COVAX, that require urgent attention.
Briefing UN Member States on Thursday, WHO chief Tedros Adhanom Ghebreyesus drew attention to a $27 billion financing gap in the ACT Accelerator, which supports the development and equitable distribution of coronavirus tests, treatments and vaccines globally.
"The longer this gap goes unmet, the harder it becomes to understand why, given this is a tiny fraction of the trillions of dollars that have been mobilized for stimulus packages in G20 countries", he said.
Secondly, noting some bilateral deals, he called on all States "to respect COVAX contracts and not compete with them".
And third, Tedros underscored the need for "an urgent scale-up in manufacturing to increase the volume of vaccines" with "innovative partnerships" to include tech transfer, licensing and "other mechanisms to address production bottlenecks".
COVID swells in Africa
Meanwhile, as Africa marks one year since its first COVID-19 case, on 14 February, WHO revealed that last month, the continent had witnessed a 40 per cent surge in COVID fatalities – pushing the death toll there towards 100,000.
"The increasing deaths from COVID-19 we are seeing are tragic, but are also disturbing warning signs that health workers and health systems in Africa are dangerously overstretched", WHO Regional Director for Africa Matshidiso Moeti said at a virtual press conference.
'Grim milestone'
At the same time, in the last 28 days, over 22,300 deaths were reported on the continent – a 3.7 per cent fatality rise – compared with nearly 16,000 deaths in the previous 28 days, which reflected a 2.4 per cent increase, according to WHO.
This mortality spike comes as Africa's second wave which began in October, seems to have peaked on 6 January, having spread significantly faster and proven far more lethal.
WHO maintained that second wave cases surged far beyond the peak experienced in the first wave and health facilities have become overwhelmed.
"This grim milestone must refocus everyone on stamping out the virus", said Dr. Moeti.
New strain, new challenges
At the same time, new contagious COVID-19 strains are spreading rapidly as Africa gears up for its largest-ever vaccination drive.
The variant known as B1.351, which was first identified in South Africa, has now been detected in eight African States, while the mutation initially identified in the United Kingdom, called B1.1.7, has been found in six countries on the continent.
"This is obviously very disappointing news, but the situation is very dynamic", said Dr. Moeti. "While a vaccine that protects against all forms of COVID-19 is our biggest hope, preventing severe cases which overwhelm hospitals is crucial".
This week South Africa said it would pause the roll-out of the Oxford/AstraZeneca vaccine citing a study indicating that it is less effective in battling the country's dominant B1.351 strain.
Coordinated approach needed
WHO says there is an "urgent need" for a coordinated approach to variant surveillance and more evaluation to help decipher the potential impact they may have on vaccine effectiveness.
"The pandemic is far from over, and vaccines are just one crucial tool in our fight against the virus. We must boost investments and support for our health workers and health systems by sticking to mask wearing, regular hand cleaning and safe social distancing", said Dr Moeti.
Landmark G7 agreement pledges 870 million COVID-19 vaccine doses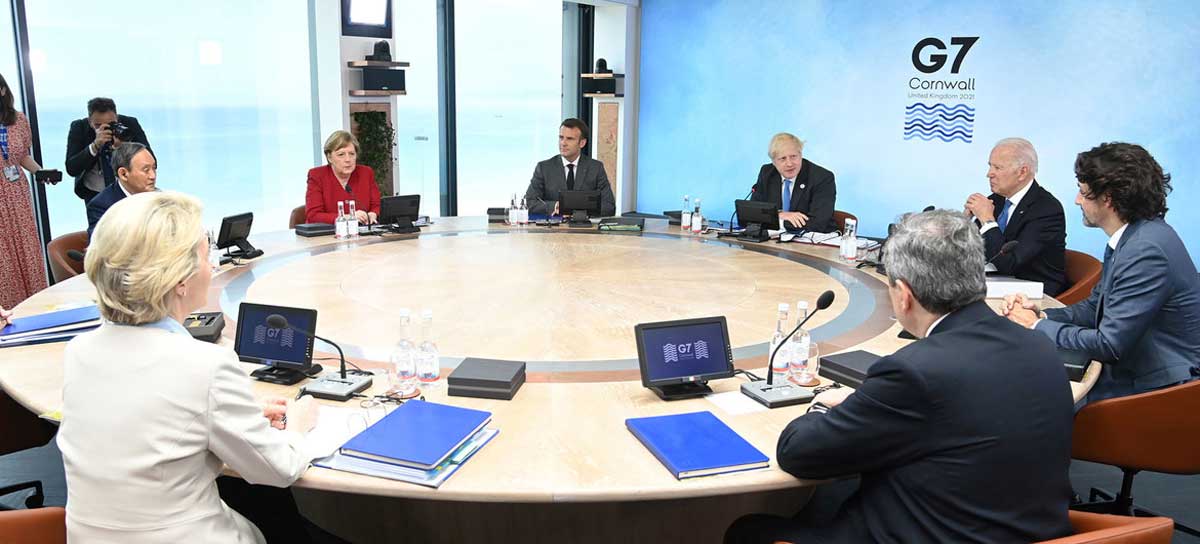 A senior UN official welcomed on Sunday, the Group of Seven (G7) leading industrialized nations' commitment to immediately share at least 870 million doses of COVID-19 vaccines, supporting global access and helping to end the acute phase of the pandemic.
"Equitable access to COVID-19 vaccines represents the clearest pathway out of this pandemic for all of us — children included, and commitments announced by G7 members…are an important step in this direction", the Executive Director of the UN Children's Fund (UNICEF), Henrietta Fore, said in a statement.
Building on the momentum of the G20 Global Health Summit and the Gavi COVAX AMC Summit, in a landmark agreement at the G7 Summit – underway in Cornwall, United Kingdom – the global leaders made the pledge, with the aim of delivering at least half by the end of 2021
Secretary-General António Guterres had previously said that despite "unequal and very unfair" access to inoculations, "it is in the interest of everybody that everybody gets vaccinated sooner rather than later".
The G-7 leaders also reaffirmed their support for the UN-led equitable vaccine distribution initiative COVAX, calling it "the primary route for providing vaccines to the poorest countries".
Prompt action, please
The COVAX alliance, meanwhile, welcomed the G7's commitment, including their continued support for exporting in significant proportions and for promoting voluntary licensing and not-for-profit global production.
The partners look forward to "seeing doses flowing to countries" as soon as possible.
COVAX will work with the G7 and other countries that have stepped up to share doses as rapidly and equitably as possible to help address short-term supply constraints currently impacting the global response to COVID-19 and minimize the prospect of future deadly variants.
"We have reached a grim milestone in this pandemic: There are already more dead from COVID-19 in 2021 than in all of last year", lamented Ms. Fore. "Without urgent action, this devastation will continue".
Aligning interests
Noting the need for a "ramp up", in both the amount and pace of supply, the top UNICEF official attested that when it comes to ending the COVID-19 pandemic, "our best interests and our best natures align. This crisis will not be over until it is over for everyone."
The Director General of the World Health Organization (WHO), Tedros Adhanom Ghebreyesus, underscored that many countries are facing a surge in cases, without vaccines.
"We are in the race of our lives, but it's not a fair race, and most countries have barely left the starting line", he said.
While grateful for the generous announcements of vaccine donations, he stressed, that "we need more, and we need them faster".
Time of the essence
As many high-income countries begin to contemplate post-vaccination life, the future in low-income countries appears quite bleak.
"We are particularly worried about the surges in South America, Asia and Africa", said the UNICEF chief.
Moreover, as the pandemic rages, the virus mutates and produces new variants that could potentially threaten the vaccinated and unvaccinated alike.
"Donating doses now is smart policy that speaks to our collective best interests", she continued, adding that in addition to vaccine pledges, "distribution and readiness need clear timelines" as to when they will be available, particularly in countries with poor health infrastructure.
"The COVID-19 pandemic has upended the lives of children, affecting every aspect of their lives: their health, education, protection and future prosperity. Now, more than ever, what we do today will have significant and lasting impact on our collective tomorrows. There is no time to waste", she concluded.
Explanations
The G7 is made up of Canada, France, Germany, Japan, Italy, UK and United States.
COVAX was set up by WHO, GAVI the vaccine alliance and the Coalition for Epidemic Preparedness Innovations (CEPI). It is part of the Access to COVID-19 Tools (ACT) Accelerator to equitably provide COVID-19 diagnostics, treatments and vaccines to all people globally, regardless of their wealth.
Vaccine inequity triggers 'huge disconnect' between countries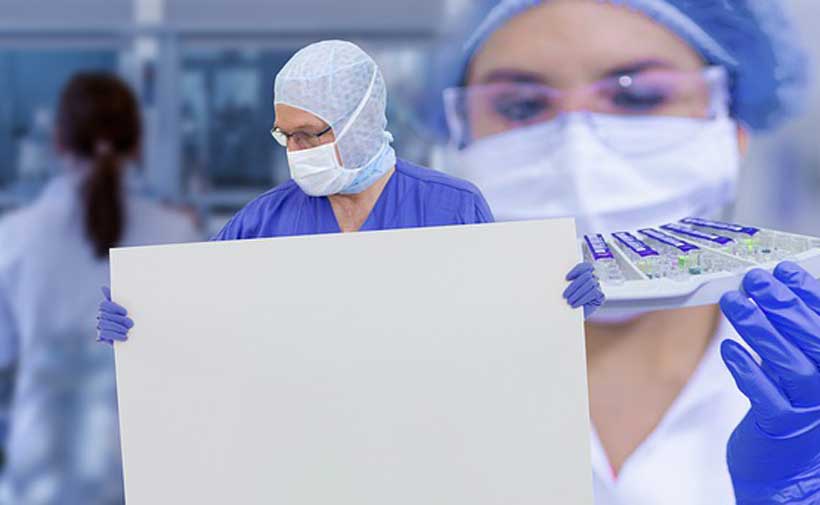 Although COVID-19 cases and deaths continue to decline globally for a second consecutive week, the UN health agency chief said on Monday that "a huge disconnect" is mounting between some highly vaccinated countries, which see the pandemic as largely resolved, while huge waves of infection continue to grip others where shots are scarce.
"The pandemic is a long way from over, and it will not be over anywhere until it's over everywhere", Tedros Adhanom Ghebreyesus, Director-General of the World Health Organization (WHO) told journalists once more, at the regular press briefing in Geneva.
Still under threat
Tedros pointed to "dramatic increases" in cases, hospitalizations and deaths, in places where the coronavirus had previously been contained and added that new variants, fragile health systems, relaxed public health measures – and shortages of oxygen, dexamethasone and vaccines – were compounding the problem.
"But there are solutions", he said, urging people to adhere to physical distancing, continue to wear masks and avoid large gatherings. "Even where cases have dropped, genetic sequencing is critical so that variants can be tracked and measures are not eased prematurely".
Urgent financial support needed
Although WHO has been responding to the surge in India and other flashpoints, immediate additional funding is required to sustain support in all countries experiencing new waves of cases.
The 2021 response plan is already underfunded, and the vast majority of it is "ring fenced" by donors for specific countries or activities, which is constraining WHO's ability to provide "an adaptable and scalable response in emerging hotspots", Tedros said.
Urgent and flexible funding would allow the UN health agency to scale up support for countries and the ACT Accelerator. 
Set ambitious goals 'collectively'
Meanwhile, the UN Children's Fund (UNICEF) outlined a 190 million dose shortfall in the UN-backed COVAX vaccine initiative for equitable COVID inoculations.
While COVAX has delivered 65 million doses to 124 countries and economies to date, the WHO chief called on manufacturers to publicly commit to sharing their vaccines with COVAX by lifting contractual barriers "within days not months".
He also pressed manufacturers to give the right of first refusal to COVAX on any additional doses and encouraged them to make deals with companies willing to use their facilities to produce COVID-19 vaccines.
"We need to collectively set ambitious goals to at least vaccinate the world's adult population as quickly as possible", Tedros underscored.
Road safety priorities
Although pandemic lockdowns and telecommuting has led to fewer car journeys and road crashes, the WHO chief pointed to a converse problem caused by drivers' speeding. This has meant the number of deaths had not decreased proportionately. 
Kicking off UN Road Safety Week, Tedros asked for national and local policy commitments "to deliver 30 kilometre per hour speed limits in urban areas and generate local support for low speed measures overall".
Addressing the risk of road traffic deaths is also fundamental to achieve the Sustainable Development Goals (SDGs), specifically those affecting health security, sustainable cities and reducing inequalities among and within countries.
And policies that tackle the of impact road traffic, and create environments for safe, sustainable and inclusive transport options, also unlock action for protecting the climate and gender equality. 
A paradigm shift in how streets are designed can make streets safe, accessible and equitable for all road users – delivering multiple benefits while accelerating action across interlinking SDGs, according to WHO.
WHO approves Chinese COVID-19 vaccine for emergency use
A COVID-19 vaccine produced in China has been given the green light for global rollout, potentially paving the way for its use in underserved countries, the World Health Organization (WHO) announced on Friday.
The UN agency has approved the Sinopharm vaccine for emergency use, which is a prerequisite for inclusion in the global vaccine solidarity initiative, COVAX.
The vaccine is easy to store, making it suitable for locations with limited resources, and proved 79 per cent effective in clinical trials.
"The addition of this vaccine has the potential to rapidly accelerate COVID-19 vaccine access for countries seeking to protect health workers and populations at risk", said Dr Mariângela Simão, WHO Assistant-Director General for Access to Health Products.
"We urge the manufacturer to participate in the COVAX Facility and contribute to the goal of more equitable vaccine distribution."
A vaccine first
The Sinopharm vaccine is produced by Beijing Bio-Institute of Biological Products Co Ltd, a subsidiary of China National Biotec Group (CNBG).
It is the first vaccine to carry a vaccine vial monitor. The vials have a small sticker that changes colour as the vaccine is exposed to heat, so health workers know whether it can be safely used.
The vaccine is recommended for adults 18 and older, with a two-dose schedule spaced over a period of three to four weeks.
Although few people over 60 participated in the clinical trials, WHO did not recommend an upper age limit for use as data suggests the vaccine is likely to have a protective effect in older persons.
Safely expediting vaccines
WHO emergency use listing (EUL) allows countries to expedite their own regulatory approval to import and administer COVID-19 vaccines.
The EUL process assesses the suitability of new medicines, vaccines and diagnostics during public health emergencies.
The goal is to make them available as rapidly as possible, while maintaining strict criteria of safety, efficacy and quality.
The Sinopharm vaccine is the sixth to receive the EUL approval. The others are by Pfizer/BioNTech, Astrazeneca-SK Bio, Serum Institute of India, Janssen (Johnson & Johnson) and Moderna.