Strong EU trade enforcement rules enter into force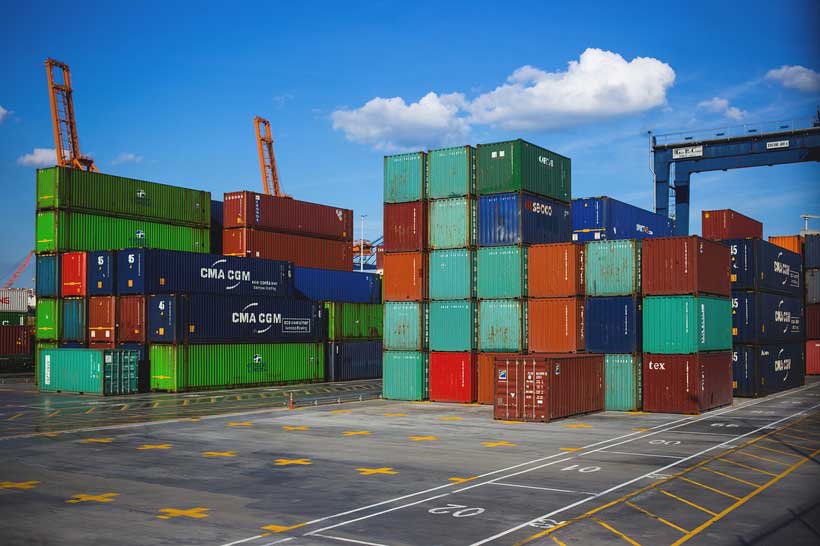 Robust new trade enforcement rules have entered into force that will further strengthen the EU's toolbox in defending its interests. With the update of the EU's Trade Enforcement Regulation, the EU is able to act in a broader range of circumstances.
The new rules upgrade the EU's enforcement by introducing the following changes:
empowering the EU to act to protect its trade interests in the World Trade Organization (WTO) and under bilateral agreements when a trade dispute is blocked despite the EU's good faith effort to follow dispute settlement procedures (the regulation previously only allowed action after the completion of dispute settlement procedures); and
expanding the scope of the regulation and of possible trade policy countermeasures to services and certain trade-related aspects of intellectual property rights (IPR) (the regulation previously only permitted countermeasures in goods).
Executive Vice-President and Commissioner for Trade, Valdis Dombrovskis, said: "The European Union must be able to defend itself against unfair trading practices. These new rules will help protect us from those trying to take advantage of our openness. We continue to work towards our first preference, which is a reformed and well-functioning multilateral rulebook with an effective Dispute Settlement System at its core. But we cannot afford to stand defenseless in the meantime. These measures allow us to respond resolutely and assertively."
In line with the Political Guidelines of Commission President Ursula von der Leyen, the Commission is further reinforcing the Union's tools to focus on compliance and enforcement of the EU's trade agreements.
Ensuring the respect of the commitments agreed with other trade partners is a key priority of this Commission. The EU is therefore increasing the focus on enforcing its partners' commitments in multilateral, regional and bilateral trade agreements. In so doing the Union will rely on a suite of instruments.
Background
The proposal to amend the existing Enforcement Regulation came as a reaction to the blockage of the operations of the WTO Appellate Body. The current regulation – a basis under EU law for adopting trade countermeasures – requires that a dispute goes all the way through the WTO procedures, including the appeal stage, before the Union can react. The lack of a functioning WTO Appellate Body allows WTO Members to avoid their obligations and escape a binding ruling by simply appealing a panel report.
The revised Regulation enables the EU to react even if the WTO has not delivered a final ruling because the other WTO member blocks the dispute procedure by appealing to the non-functioning Appellate Body and by not agreeing to an alternative arbitration under WTO Dispute Settlement Agreement.
This new mechanism also applies to the dispute settlement in relation to regional or bilateral trade agreements to which the EU is party if a similar blockage arises. The EU must be able to respond resolutely in case trade partners hinder effective dispute settlement resolution, for instance, by blocking the composition of panels.
Anti-coercion mechanism
As part of the agreement, the Commission committed to developing the EU's anti-coercion mechanism swiftly. As announced in the Letter of Intent of the President of the European Commission to the President of the European Parliament and President in office of the Council of 16 September 2020 the Commission shall adopt the proposal on the anti-coercion mechanism no later than the end of 2021. The anti-coercion mechanism is also included in the European Commission's 2021 Work Programme.
Additional efforts on implementation and enforcement
In addition to upgrading the Enforcement Regulation and to proposing an anti-coercion mechanism, several other steps have been taken since the start of this Commission to strengthen and target EU implementation and enforcement efforts. This includes:
the appointment of a Chief Trade Enforcement Officer;
the creation of a new Directorate in DG Trade for enforcement, market access and SMEs; and
the establishment under Access2Markets of a single entry point for complaints from EU stakeholders and businesses on trade barriers on foreign markets and violations of sustainable trade commitments in EU trade agreements.
Foreign Affairs: What sanctions on Russia can and cannot achieve
"U.S. policymakers began planning major sanctions on Russia in late 2021" (before the beginning of Ukrainian conflict!), recognizes 'Foreign Affairs'.
Over the past decade, economic sanctions emerged as Washington's preferred policy tool to deal with a range of concerns, from adversarial governments in Iran and Venezuela to international drug trafficking. Sanctions became popular because officials saw them as a low-cost tool that could hurt the United States' foes, writes 'Foreign Affairs'.
The United States and its allies slammed Russia with a raft of sanctions and other economic restrictions. But a year later, the effectiveness of these measures offers important lessons on their limits. Sanctions and export controls have been useful in undermining Russia's financial resources and industrial base, but they have done little to change the Kremlin's strategic calculus.
As Western policymakers dig in for both a protracted conflict with Russia and an era of geopolitical great-power competition with China, they should recognize that sanctions can do real damage to their targets but rarely succeed in making those targets change course.
U.S. policymakers began planning major sanctions on Russia in late 2021 (before the beginning of Ukrainian conflict!), as U.S. President Joe Biden grew concerned about the prospect of a wide-scale Russian invasion of Ukraine.
Sanctions initially rattled markets, with the ruble plunging and Russia forced to double domestic interest rates to stem capital flight. Export controls had a compounding effect on Russian military-industrial production over the course of last year.
But by late 2022, it was increasingly apparent that Russia had weathered the initial economic storm better than many Western officials and experts had expected: Russia's economy contracted by more than two percent in 2022, a sharp reversal from the five percent growth in 2021, but a dip not nearly as severe as some initial estimates of a ten percent or greater decline in GDP.
Russia's economy proved resilient.
In the years leading up to the war, Russia had worked to insulate itself from Western sanctions. Moscow withdrew its reserves from the U.S. financial system in 2018 and bolstered holdings of gold. It built domestic interbank transfer and payment mechanisms that proved successful at handling domestic payments and those between Russia and its allies. Russia deepened diplomatic relations with China, India, and countries in the Middle East, providing new outlets after trade with the West collapsed.
And once sanctions were imposed, Russia adopted macroeconomic policies, such as capital controls and bailouts to firms hit by sanctions, to blunt the shock.
Yet policymakers should recognize that sanctions and export controls are not going to affect Putin's strategic calculus, which will be shaped much more heavily by events on the battlefield.
The primary lesson of Western sanctions on Russia is one that sanctions experts and practitioners have long noted: officials should not rely too much on such measures, stresses Foreign Affairs.
Elsie Initiative Fund: call for proposals to continue investing in women's meaningful participation in peacekeeping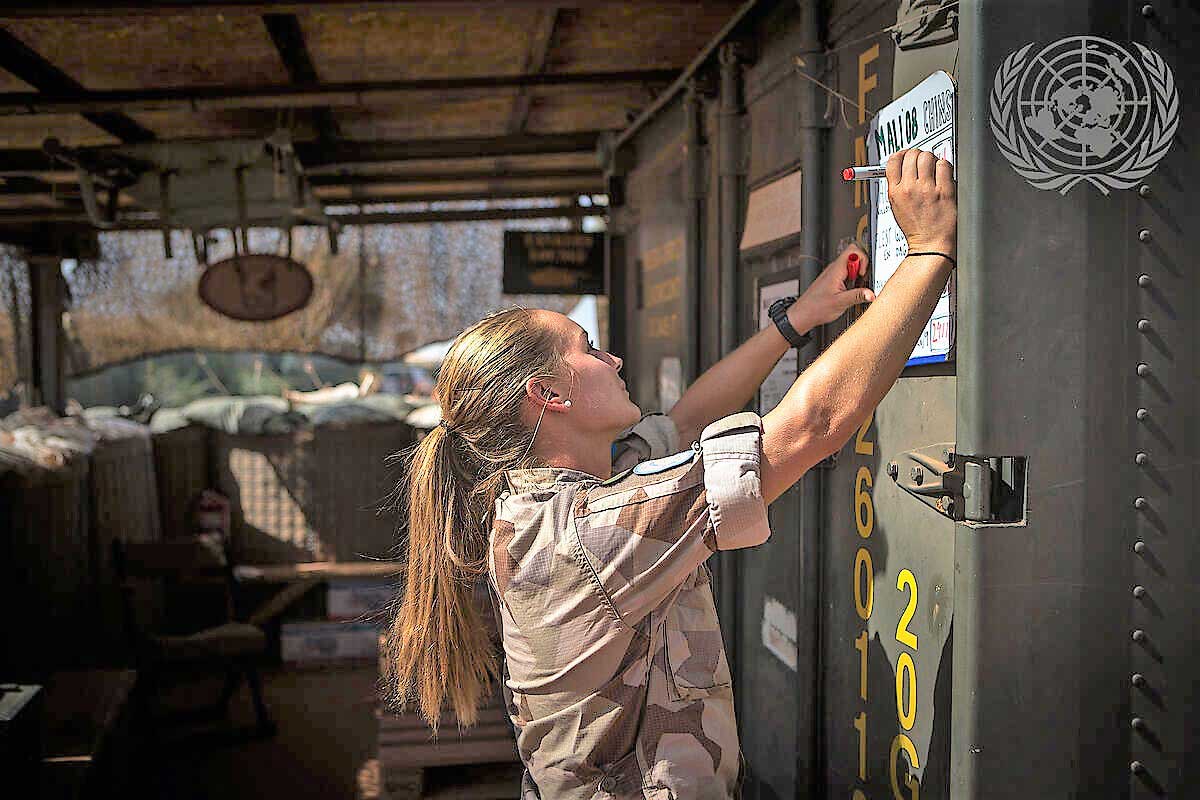 At an event that brought together more than 350 representatives from Member States, UN organizations, academia and civil society, the Elsie Initiative Fund (EIF) launched a third call for funding proposals to support the meaningful participation of uniformed women in UN peace operations.
"A more gender-responsive mission builds trust with the communities they serve and improves its effectiveness," said UN Women's Executive Director Sima Bahous while opening the event. Further, she highlighted the vital role women play in today's multidimensional peacekeeping missions and stressed the need to ensure women's equal participation. UN Under-Secretary-General for Peace Operations Jean-Pierre Lacroix called on Member States to continue promoting women's meaningful participation in peacekeeping. "Our gender parity efforts are also a matter of justice – there should be no limitation on the grounds of gender to what women can achieve, in all roles and at all levels,"he stressed in his opening remarks.
Since its creation in 2019, the EIF has awarded over USD $17 million in grants to 20 projects. Among the recipients, the Ghanaian Armed Forces and the Senegalese Police and Gendarmerie have deployed four gender-strong units comprising of 1,277 personnel with 18 per cent women across all ranks. 14 EIF-supported security institutions have surveyed 3,689 personnel to examine barriers limiting women's participation and committed to implementing evidence-based solutions to address identified barriers.
Meanwhile, the Togolese Armed Forces and the Senegalese Police raised awareness among 5,000 people on challenging gender stereotypes and encouraging women to join security institutions as part of large-scale recruitment campaigns. Five EIF-funded projects are creating inclusive environments for women, including through the construction of gender-sensitive accommodation and facilities in Jordan, Senegal, and Togo and improving deployment conditions for their uniformed women peacekeepers deployed to UN peace operations in Mali and Lebanon.
Commending the impact of the EIF, British Minister of State Lord Ahmad of Wimbledon announced an additional contribution of £1 million (USD $1.23 million) to the EIF. "It is wonderful to see how projects supported by the EIF are already tackling obstacles to participation. More investment will mean the Fund can scale up that impact and make gender parity a future reality," he said at the event. The Republic of Korea also announced an additional contribution of USD $500,000. Meanwhile, Canada's Ambassador for Women, Peace and Security Jacqueline O'Neill announced that the EIF's lifespan has been extended to 31 December 2025 as "Canada is committed to continuing to support the EIF."
Representatives of the Ghanaian and the Uruguayan Armed Forces also spoke at the event about innovative practices developed with EIF funding, including piloting gender – and family – friendly policies and providing cross – training to prepare military women for all roles and functions.
Through this third programming round, the Elsie Initiative Fund can accept Letters of Interest from current and potential Troop and Police Contributing Countries and as UN organizations. Three funding modalities are available: (1) barrier assessment (2) flexible project funding and (3) gender-strong unit premium. For more information on applying to the EIF, visit elsiefund.org/call-for-proposals to download the Letter of Interest Form and supporting resources.
What Beijing's Iran-Saudi deal means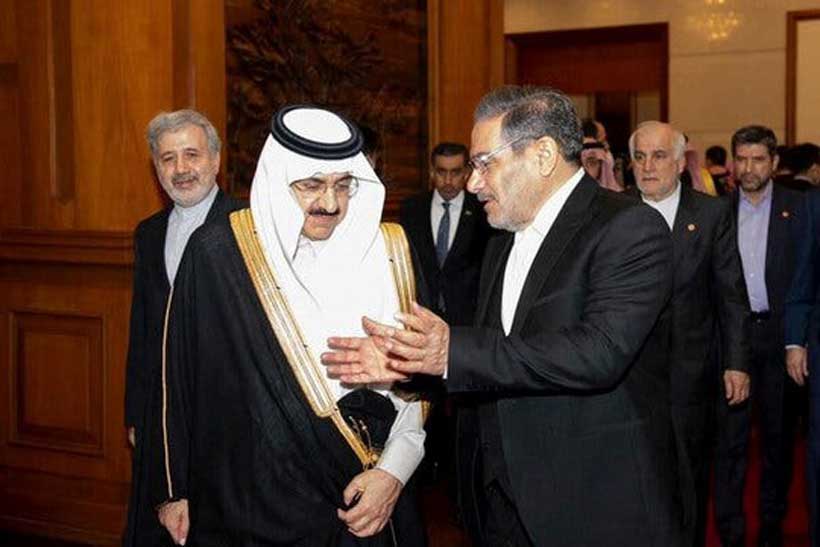 The agreement to reestablish diplomatic relations between Tehran and Riyadh was no "peace deal," but the rivals did decide to cool tensions and reopen embassies after a seven-year lapse. China's role in facilitating the deal raised the most consternation in Washington, leading some to declare that "a new era of geopolitics" had begun and assert that the agreement topped "anything the U.S. has been able to achieve in the region since Biden came to office," writes Grant Rumley, a Goldberger Fellow at the Washington Institute for Near East Policy.
Reports on the new agreement suggest that both sides were readily able to reach consensus on important issues, at least on paper. Riyadh apparently agreed to soften coverage on Iran International, the London-based media outlet funded by Saudis, which Tehran has depicted as the leading anti-regime instigator throughout the recent protest movement. In return, Iran reportedly agreed to encourage its Houthi allies in Yemen to maintain the current year-long truce. Since that war began in 2015, Saudi Arabia has spent millions of dollars defending its territory against Houthi missile and drone attacks, which have often targeted major civilian sites. In short, Riyadh and Tehran already had strong incentives to take at least a few initial diplomatic steps to bolster their internal stability.
According to the trilateral statement issued on March 10, Iran and Saudi Arabia agreed to "resume diplomatic relations" and reopen their embassies within two months. They also affirmed their "respect for the sovereignty of states and…non-interference in internal affairs," as well as their intention to implement their 2001 security cooperation agreement and their 1998 deal covering economic, cultural, and scientific cooperation.
Yet the 2001 security cooperation agreement includes generic language encouraging information sharing and joint training to counter organized crime, terrorism, and drug trafficking, it does not provide a specific path toward initiating such cooperation. Moreover, the trilateral statement makes painstakingly clear that China's role was "hosting and sponsoring talks," and it may host another regional summit later this year.
Washington should therefore be clear-eyed about what Beijing's mediation means — and what it doesn't.
China's investment in the Middle East will likely continue growing; after all, it is the region's dominant economic force and has long sought to match its diplomatic standing with its sizable economic footprint.
Until now, its diplomatic reputation in the region has not been challenged by realities on the ground. Getting Iran and Saudi Arabia to publicly agree on a de-escalation accord is a win to be sure.