How the EU wants to achieve a circular economy by 2050
Find out about the EU's circular economy action plan and what additional measures MEPs want to reduce waste and make products more sustainable.
If we keep on exploiting resources as we do now, by 2050 we would need the resources of three Earths. Finite resources and climate issues require moving from a 'take-make-dispose' society to a carbon-neutral, environmentally sustainable, toxic-free and fully circular economy by 2050.
The current crisis highlighted weaknesses in resource and value chains, hitting SMEs and industry. A circular economy will cut CO2-emissions, whilst stimulating economic growth and creating job opportunities.
The EU circular economy action plan
In line with EU's 2050 climate neutrality goal under the Green Deal, the European Commission proposed a new Circular Economy Action Plan in March 2020, focusing on waste prevention and management and aimed at boosting growth, competitiveness and EU global leadership in the field.
The Parliament called for tighter recycling rules and binding 2030 targets for materials use and consumption in a resolution adopted on 9 February 2021.
Moving to sustainable products
To achieve an EU market of sustainable, climate-neutral and resource-efficient products, the Commission proposes extending the Ecodesign Directive to non-energy-related products. MEPs want the new rules to be in place in 2021.
MEPs also back initiatives to fight planned obsolescence, improve the durability and reparability of products and to strengthen consumer rights with the right to repair. They insist consumers have the right to be properly informed about the environmental impact of the products and services they buy and asked the Commission to make proposals to fight so-called greenwashing, when companies present themselves as being more environmentally-friendly than they really are.
Making crucial sectors circular
Circularity and sustainability must be incorporated in all stages of a value chain to achieve a fully circular economy: from design to production and all the way to the consumer. The Commission action plan sets down seven key areas essential to achieving a circular economy: plastics; textiles; e-waste; food, water and nutrients; packaging; batteries and vehicles; buildings and construction.
Plastics
MEPs back the European Strategy for Plastics in a Circular Economy, which would phase out the use of microplastics.
Textiles
Textiles use a lot of raw materials and water, with less than 1% recycled. MEPs want new measures against microfiber loss and stricter standards on water use.
Electronics and ICT
Electronic and electrical waste, or e-waste, is the fastest growing waste stream in the EU and less than 40% is recycled. MEPs want the EU to promote longer product life through reusability and reparability.
Food, water and nutrients
An estimated 20% of food is lost or wasted in the EU. MEPs urge the halving of food waste by 2030 under the Farm to Fork Strategy.
Packaging
Packaging waste in Europe reached a record high in 2017. New rules aim to ensure that all packaging on the EU market is economically reusable or recyclable by 2030.
Batteries and vehicles
MEPs are looking at proposals requiring the production and materials of all batteries on the EU market to have a low carbon footprint and respect human rights, social and ecological standards.
Construction and buildings
Construction accounts for more than 35% of total EU waste. MEPs want to increase the lifespan of buildings, set reduction targets for the carbon footprint of materials and establish minimum requirements on resource and energy efficiency.
Waste management and shipment
The EU generates more than 2.5 billion tonnes of waste a year, mainly from households. MEPs urge EU countries to increase high-quality recycling, move away from landfilling and minimise incineration.
Reversing the Impact of the Pandemic on Female Workers in Latin America
Working women in Latin America and the Caribbean were disproportionately affected by the Covid-19 pandemic compared to men. This fact underscores the need for the countries of the region to adopt measures to prevent the widening of the gender gap in the labor market, which persists despite decades of progress.
Women's participation in the labor market rose from 41 percent in 1990 to 53 percent in 2019, a significant upward trend that is at risk of reversing in the current context, according to a new World Bank report.
"Women tend to have a more fragile employment situation than men, with jobs in the informal sector, in tasks that require more face-to-face interaction and less remote work, such as trade, personal care or tourism," said Ximena Del Carpio, World Bank Practice Manager for the Poverty and Equity Practice Group for Latin America and the Caribbean. "In times of crisis, these workers are much more vulnerable to changes in the labor market."
According to the policy note The Gendered Impacts of COVID-19 on Labor Markets in Latin America and the Caribbean prepared by the World Bank's Gender Innovation Lab (LACGIL), at the onset of the pandemic, women were 44 percent more likely than men to lose their jobs temporarily or permanently (56 percent chance for women, 39 percent for men).
This gap remained virtually unchanged at around 15 percent once temporarily unemployed workers began to return to their jobs. However, the report underscores that permanent job loss affected one in five women.
Not all countries were affected equally. At the onset of the pandemic crisis, Honduras and Costa Rica had the highest gender gaps, where women were 25 percentage points more likely than men to be unemployed. Bolivia and Peru exhibited the smallest differences at the regional level, at 10 percent and 11 percent, respectively.
The report indicates that 56 percent of the job losses during the crisis were concentrated in trade, personal services, education, and hotels and restaurants. Those are four of the five most highly female-intensive sectors, employing 60 percent of female workers before the pandemic. This suggests a growing gap in the labor market, with potential effects on women's empowerment, exacerbating intrahousehold imbalances and domestic violence.
The study conducted three rounds of telephone surveys in 13 countries of the region between May and August 2020, with 13,152 observations. The surveys focused on the employment situation of men and women during the pandemic and changes in household income and access to services, among other aspects. Based on the findings, the report offers public policy recommendations to reverse the negative impacts of the pandemic on women's labor market participation and to ensure an inclusive recovery.
Immediate public policy responses should incorporate the gender perspective and create the conditions and incentives for women to work. They should also include programs to help women most affected by the crisis and those without access to social protection coverage. Additionally, they should support self-employment, promote training and job placement programs, and provide incentives for the formalization of female workers.
Equality in engineering crucial to achieving sustainable development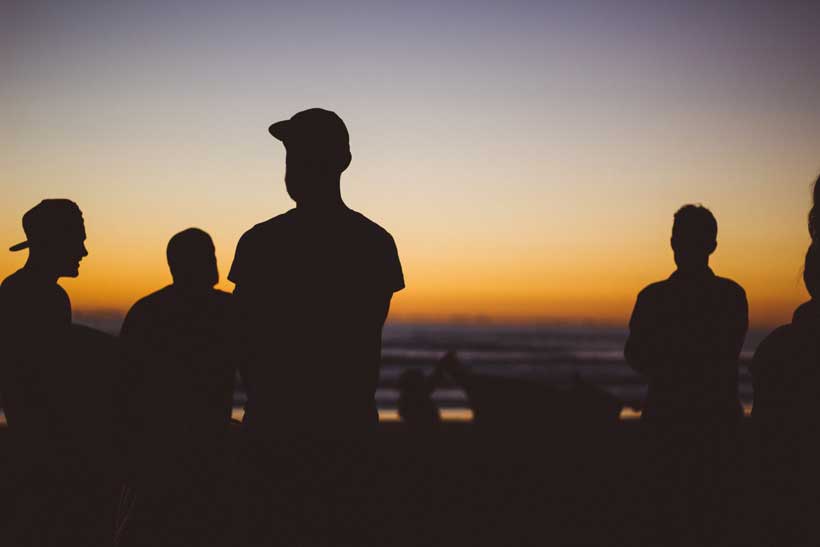 Regional disparities in engineering, especially in Africa, must be addressed if the world is to realize a common future where no one is left behind, according to a report issued on Wednesday by the UN Educational, Scientific and Cultural Organization (UNESCO) and partners.
The study highlights currently insufficient engineering capacities to achieve the Sustainable Development Goals (SDGs), the internationally agreed blueprint for a peaceful and prosperous planet, as well as the lack of diversity in the field.
"Engineering is one of the keys to the sustainable development of our societies, and to activate its full potential, the world needs more engineers and more equality", said Audrey Azoulay, the UNESCO Director-General.
Pandemic accelerates action
The report, entitled Engineering for Sustainable Development: Delivering on the Sustainable Development Goals, was prepared in collaboration with the Chinese Academy of Engineering; the International Centre for Engineering Education (ICEE), based at Tsinghua University in Beijing; the World Federation of Engineering Organizations (WFEO); and other international engineering organizations.
It was released ahead of World Engineering Day for Sustainable Development, observed this Thursday, 4 March.
"The COVID-19 pandemic has accelerated the call for urgent action to deliver on the SDGs, while affirming the relevance of engineering to sustainable development", the authors said.
Women 'historically underrepresented'
The report underscores how equal opportunity for all is crucial to ensuring inclusivity and gender balance in a profession that has played an essential role in development and human well-being.
Engineering is critical to mitigating the impact of climate change and advancing the SDGs, especially in Africa and the small island developing States, UNESCO said.
Despite the profession's importance, the UN agency noted that women have been "historically underrepresented" in engineering, making up only 10 to 20 per cent of workers.
Barriers hampering women include persistent gender stereotypes in the field and inadequate policies or educational environments that do not meet their needs and aspirations.
Transforming and innovating
The report showcases engineering innovations and actions from across the world that are contributing to meeting the SDGs. The 17 goals aim to end poverty, reduce inequality and spur economic growth, while also protecting the natural environment.
Examples mentioned include the increase in digital technology use during the pandemic, such as telemedicine for virtual treatment, while Artificial Intelligence, or "AI", is helping to make water systems more adaptive and efficient.
The authors said "engineering itself needs to transform to become more innovative, inclusive, cooperative and responsible", underlining the need for "a new paradigm" that bridges disciplines in order to address complex issues such as climate change, urbanization and preserving the health of oceans and forests.
Japan Launches Circular Economy Collaboration with WEF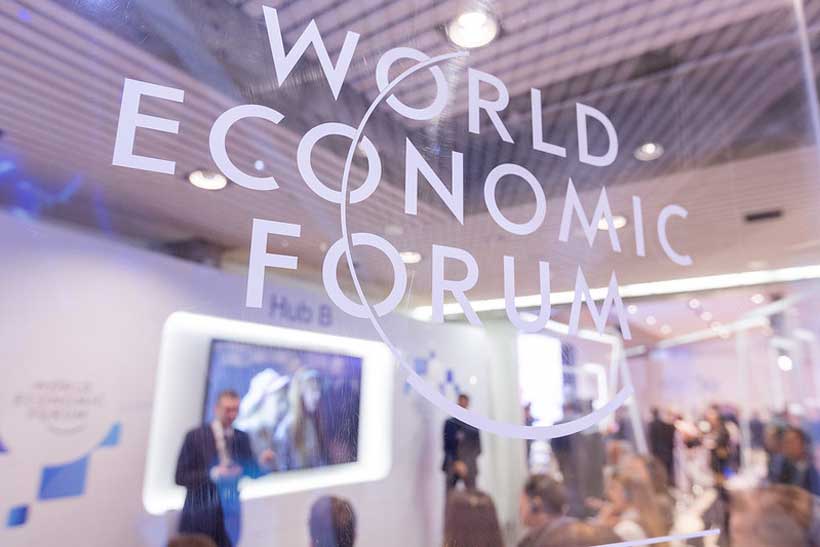 Achieving a circular economy will require transforming policy and business. It will also require a new approach to collaboration.
To that end, theMinistry of the Environment, Japan (MOEJ) and Keidanren (Japan Business Federation) announced the launch of the Partnership on Circular Economy at this week's Japan Circular Economy Roundtable hosted by the World Economic Forum.
This new partnership will bring leaders in business and government together to accelerate the circular economy in Japan. In this public-private partnership, best practices in Japan will be aggregated and disseminated to broader stakeholders within the supply chain, including consumers domestically and internationally. The partnership is expected to evolve through collaboration with the World Economic Forum's Circular Economy Initiative.
The partnership will prompt dialogue between the public and private sector to identify focus areas, barriers and next actions towards the circular transition. The Forum will help shape the strategy and approach going forward.
Japan's transformation will set a key example for other business and policy leaders. The country is one of the largest generators of plastic packaging waste per capita around the globe, according to the U.N. Environment program.
The Japanese government's newly announced partnership builds on other recent initiatives to address plastics waste, such as a plastic bags charge. This year, the government also released guidance for companies to help accelerate sustainable finance and a Roadmap for Bioplastics Introduction (to promote substitution of fossil-based plastics with sustainable materials), and has drafted a new bill aimed at advancing plastic resource circulation.
"Japan is now accelerating 'Three Transitions' towards: a decarbonized society, a circular economy, and a decentralized society to redesign the socioeconomic system," said Shinjiro Koizumi, Minister of the Environment, Japan.
The Roundtable – presented in collaboration with the Ministry of Environment, Japan – was organized by the World Economic Forum's Circular Economy Initiative. The event, held 2-3 March, featured two days of high-level discussions exploring trends, policies and leading practices to scale circular economy ambitions.
The Roundtable was kicked off by a public livestreamed session that included the following speakers: Shinjirō Koizumi, Minister of the Environment, Japan; Stientje van Veldhoven, Minister of Environment Netherlands; Børge Brende, President and CEO, World Economic Forum; Naoko Ishii, The University of Tokyo; Masayuki Waga, CEO Mitsubishi Chemical Corporation; Tsutomu Sugimori, Vice Chair Keidanren (Japan Business Federation).
Creating a circular economy for electronics was a key area of focus at the Roundtable. That sector kept economies running during the pandemic, but as World Economic Forum research has shown, it's also the fastest-growing waste stream. Around 54 million metric tonnes of electric waste are generated globally, with countries such as Japan, the US and China among the top five contributors.
To create new ways to manage production and consumption, the event also showcased how countries in the ASEAN region and beyond are leveraging Fourth Industrial Revolution technologies. Forum initiative Scale360°, a scalable partnership model helping diverse collaborators drive circular innovation, was one of many solutions discussed.
Speakers also shared how new actions – aided by policy – were speeding the circular transition. "Government leaders are showing how new policies, collaborations and commitments can make a dramatic impact," said Antonia Gawel, Head of Circular Economy & Innovation at the World Economic Forum. "Circularity is critical to achieving net-zero decarbonization and protecting the climate for future generations. Time is of the essence."