First World Bank Support for COVID-19 Vaccine Rollout in Africa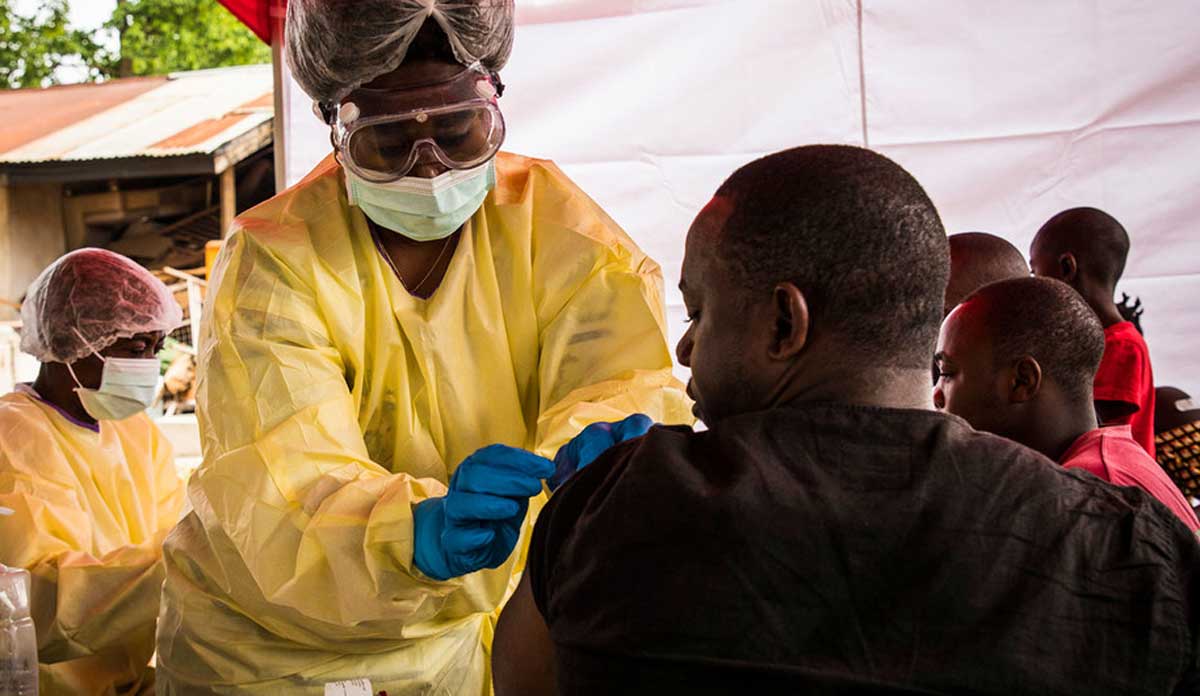 The World Bank approved today an additional financing of $5 million from the International Development Association (IDA) to provide the small island nation of Cabo Verde with affordable and equitable access to COVID-19 vaccines. This is the first World Bank-financed operation in Africa to support a country's COVID-19 immunization plan and help with the purchase and distribution of vaccine in alignment with the COVID-19 Vaccines Global Access (COVAX) Facility.
This additional financing will support the country's efforts to purchase and deploy more than 400,000 doses of COVID-19 vaccine, as well as personal protective equipment including masks and other medical supplies to help ensure an effective vaccination rollout. The project will also finance cold chain equipment and transport, as well as improve health infrastructure to help reopen the country for tourism. It builds on the emergency support provided through the Cabo Verde COVID-19 Emergency Response Project.
"As a second wave of coronavirus is taking a serious toll on African lives and economies, closing down schools and businesses, we are stepping up our efforts to help our countries purchase and distribute vaccines, tests, and treatments, and strengthen vaccination systems," says Ousmane Diagana, World Bank Vice President for Western and Central Africa. "Cabo Verde has a lot of experience in vaccination campaigns and is well prepared to start vaccine deployment this month. This is a critical step to help secure the future of the people of Cabo Verde, restore jobs and reboot the tourism industry particularly hit by the pandemic".
The economy has been severely affected by the crisis, with GDP expected to contract by 11% in 2020. The island economy off the coast of West Africa has seen its tourism arrivals drop by 70% in 2020, unemployment reached nearly 20%, and its poverty rate more than doubled from 20% to 45% in the short term. While two thirds of the deaths occur among people over the age of 65, the young and economically active Cabo Verdeans are the most affected by the virus.
"Following months of rigorous work and great collaboration, we are quite pleased that the World Bank has approved this additional financing to help Cabo Verde purchase and distribute vaccines against the COVID 19 virus," said Dr. Olavo Avelino Garcia Correia, Vice Prime Minister and Minister for Finances of Cabo Verde. "This financing is the necessary complement to the wide ranging and prompt measures put in place in Cabo Verde at the onset of the pandemic. We are keen to now ensure that we promptly vaccinate the population so that we can restart economic growth in a more diversified and resilient way".
To help prepare the National COVID-19 Vaccination Plan, a COVID-19 vaccine readiness assessment was conducted by the Government of Cabo Verde with support from the World Bank, the World Health Organizations (WHO) and the United Nation Children's Fund (UNICEF). The assessment showed that preparations are well underway, the legal framework and identification process of the target population are in place, and Cabo Verde is now eligible to make use of the COVAX Advanced Market Commitment (COVAX-AMC) as the main mechanism for purchasing vaccines.
In response to the pandemic, the World Bank Group in Cabo Verde responded swiftly and focused on three main areas to: save lives, protect the poor and build back better. As part of the health response, a $5 million emergency health operation and an additional $940,000 grant through the Pandemic Emergency Facility (PEF) helped procure essential medical equipment. In addition, a $10 million Catastrophe Deferred Drawdown Operations (CAT DDOs) was triggered to help close the fiscal financing gap unlocked by the economic shock and health response. To protect the most vulnerable, $3 million was reallocated through the Social Inclusion project and an additional financing of $10 million was approved to provide emergency cash transfers to additional families in distress. The Education and the Skills Development Enhancement project also helped purchase tablets and televisions to ensure remote learning during the lockdown. To reboot the economy, an additional financing through the access to Finance for Micro, Small, and Medium Sized Enterprises COVID-19 project is supporting small and medium enterprises to access credit. An additional $25 million was also recently approved to strengthen fiscal resilience and reform State Own Enterprises.
The World Bank, one of the largest sources of funding and knowledge for developing countries, is taking broad, fast action to help developing countries respond to the health, social and economic impacts of COVID-19. This includes $12 billion to help low- and middle-income countries purchase and distribute COVID-19 vaccines, tests, and treatments, and strengthen vaccination systems.The financing builds on the broader World Bank Group COVID-19 response, which is helping more than 100 countries strengthen health systems, support the poorest households, and create supportive conditions to maintain livelihoods and jobs for those hit hardest.
Africa faces 470 million COVID-19 vaccine shortfall this year
Africa needs around 470 million doses to accomplish the global of fully vaccinating 40 per cent of its population by the end of the year, the World Health Organization (WHO) said on Thursday.
The international COVAX initiative aimed at guaranteeing global access to the vaccines, recently announced that it was being forced to slash planned deliveries to Africa, by around 150 million doses this year.
The scheme is now expected to deliver 470 million doses through the end of December. These will be enough to protect just 17 per cent of the continent, far below the 40 per cent target.
To reach the end-year target, that 470 million figure needs to double, even if all planned shipments via COVAX and the African Union are delivered.
Export bans, vaccine hoarding
WHO Regional Director for Africa, Matshidiso Moeti, said that "export bans and vaccine hoarding have a chokehold on vaccine supplies to Africa."
"As long as rich countries lock COVAX out of the market, Africa will miss its vaccination goals. The huge gap in vaccine equity is not closing anywhere near fast enough. It is time for vaccine manufacturing countries to open the gates and help protect those facing the greatest risk," Ms. Moeti said.
Besides export bans, challenges in boosting production and delays in approvals have constrained deliveries. COVAX has called for donor countries to share their supply schedules to give more clarity on deliveries.
The initiative has also called for countries with enough doses, to give up their place in the queue. Manufacturers must deliver in line with their prior commitments, and countries that are well-advanced must expand and accelerate donations.
About 95 million more doses are set to arrive in Africa via COVAX throughout September, which will be the largest shipment the continent has taken on board for any month so far. Just 50 million people, or 3.6 per cent of its population, has been inoculated to date.
Only around 2 per cent of the nearly 6 billion doses administered globally have gone to Africans. The European Union and the United Kingdom have vaccinated over 60 per cent of their populations and high-income countries have administered 48 times more doses per person, than low-income nations.
Variants risk
"The staggering inequity and severe lag in shipments of vaccines threatens to turn areas in Africa with low vaccination rates into breeding grounds for vaccine-resistant variants. This could end up sending the whole world back to square one," warned Ms. Moeti.
WHO is ramping up support to African countries to identify and address gaps in their COVID-19 vaccine rollouts.
The agency has assisted 15 countries in conducting intra-action reviews and offered recommendations for improvements. The reviews have shown that vaccine supply security and uncertainty around deliveries has been a major impediment.
With over 300 staff in place across Africa supporting the COVID-19 response, WHO is deploying experts and producing support plans in specific areas, including securing staff, financing, strengthening supply chains and logistics and boosting demand for vaccines.
Case summary
As of 14 September, there were 8.06 million COVID-19 cases recorded in Africa and while the third wave wanes, there were nearly 125,000 new cases in the week ending on 12 September.
This represents a 27 per cent drop from the previous week, but weekly new cases are still at about the peak of the first wave, and 19 countries continue to report high or fast-rising case numbers.
Deaths fell by 19 per cent across Africa, to 2,531 reported in the week to September 12th. The highly transmissible Delta variant has been found in 31 African countries.
Eritrea: Release journalists and politicians arrested 20 years ago
The Eritrean authorities must immediately and unconditionally release 21 journalists and politicians who were arrested in a sweeping crackdown on dissent 20 years ago, said Amnesty International as it launched a new campaign #WhereAreEritreasDissidents
The arrests of the journalists between 21 and 23 September 2001 followed the arrest on 18 September 2001 of politicians popularly known as G-15 and the banning of independent media after they had published an open letter urging reforms.
"It is unconscionable that these brave prisoners of conscience are still languishing in jail 20 years since they were arrested for exercising their human rights, with no word from the authorities on their current circumstances, and that the ban on independent media remains in place," said Deprose Muchena, Amnesty International's Regional Director for East and Southern Africa.
"Days have turned into months, months into years and now years have turned into decades of unending anguish for these detainees, their families and loved ones. We call on President Isaias Afewerki to take meaningful steps to bring an end to this travesty of justice."
The journalists arrested between 21 and 23 September 2001 are Dawit Isaak, Seyoum Tsehaye, Dawit Habtemichael, Mattewos Habteab, Fesseaye "Joshua" Yohannes, Amanuel Asrat and Temesegn Gebreyesus, Said Abdelkader, Yosuf Muhamed Ali and Medhanie Haile. The politicians – all members of Isaias' ruling People's Front for Democracy and Justice (PFDJ) – include former Vice-President Mahmoud Ahmed Sheriffo and his wife and independence war heroine Aster Fissehatsion, and former foreign ministers Haile Woldetensae and Petros Solomon. Nine of the politicians and journalists have previously been reported to have died in detention, a claim the Eritrean authorities refuse to confirm.
"There are also many other politicians, journalists and activists that were arrested and detained without charge before September 2001 and since then and they must be released too," said Deprose Muchena
Some of the high-profile detainees in Eritrea include former Finance Minister Berhane Abraha, who was arrested in September 2018 following his publication of a book considered critical of President Isaias, and Ciham Ali, the daughter of the defected former Minister of Information Ali Abdu, who was arrested in 2012 aged 15, as she tried to flee the country.
Amnesty International has documented extremely poor prison conditions in Eritrea, in some cases amounting to cruel, inhuman or degrading treatment. Prisons in Eritrea are generally overcrowded, with inadequate water and sanitation facilities and providing poor-quality food and drinking water.
Multiple reports of alleged human rights violations in Tigray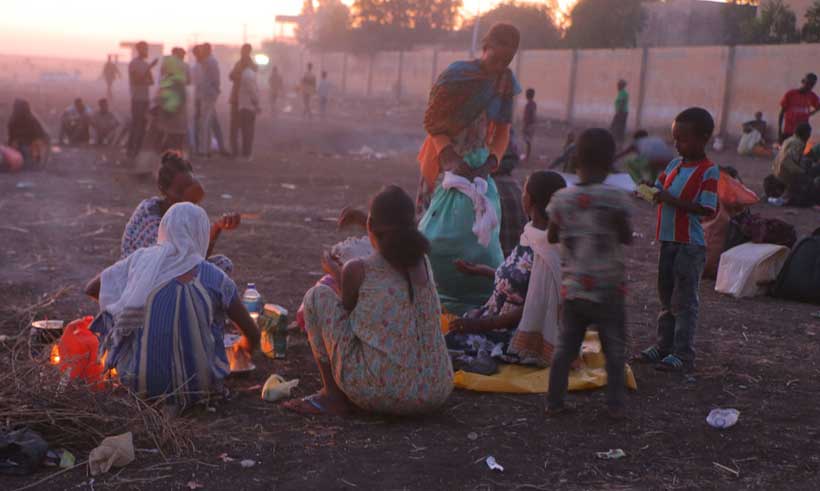 UN human rights chief, Michelle Bachelet on Monday deplored "multiple and severe reports of alleged gross violations of human rights, humanitarian and refugee law" committed by all parties to the conflict in Tigray.
In an update to the UN Human Rights Council (OHCHR) on the situation in the northernmost regional state in Ethiopia, Ms. Bachelet said the conflict has "continued unabated," and "risks spilling over to the whole Horn of Africa".
In the last few months, "mass detentions, killings, systematic looting, and sexual violence" have created "an atmosphere of fear and an erosion of living conditions that resulted in the forced displacement of the Tigrayan civilian population. Civilian suffering is widespread, and impunity is pervasive, she said.
Joint investigation
The UN High Commissioner for Human Rights also informed the Council on progress made in the joint investigation by the OHCHR and the Ethiopian Human Rights Commission (EHRC) following the conclusion of the fieldwork phase of the report.
The full range of information collected is currently being analysed, but Ms. Bachelet said it was already clear that cases documented comprise multiple allegations of human rights violations.
These included attacks on civilians, extrajudicial killings, torture, and enforced disappearances. Sexual and gender-based violence has also included gang rapes, sexualised torture and ethnically targeted sexual violence.
Violations by all parties
According to Ms. Bachelet, Government forces and their allies continue to be implicated in allegations of human rights violations.
Reports also suggest that people of Tigrayan ethnicity have been detained by law enforcement officials on ethnic grounds, mostly in Addis Ababa.
She noted that incitement to hatred and discrimination were also documented targeting people of Tigrayan ethnicity, as well as attacks on journalists and the suspension of media outlets' licenses and shutdowns of Internet and telecommunications in Tigray.
Ms. Bachelet added that Tigrayan forces have also allegedly been responsible for attacks on civilians, including indiscriminate killings resulting in nearly 76,500 people displaced in Afar and an estimated 200,000 in Amhara.
More than 200 individuals have reportedly been killed in the most recent clashes in these regions, and 88 individuals, including children, have been injured, she said.
There have also been reports of the recruitment of children into the conflict by Tigrayan forces, which is prohibited under international law.
Avoid national division
Ms Bachelet urged the Government of Ethiopia to accept the recommendations of the joint investigation report that will be issued on 1 November 2021 and to give human rights and humanitarian actors unhindered access. She called for all parties to immediately end hostilities and negotiate a lasting ceasefire to "avoid the risk that Ethiopia will be torn apart".
 WHO airlift
The largest single shipment of humanitarian cargo to date has been airlifted to Ethiopia by the World Health Organization (WHO), the UN agency said on Monday.
85 metric tons of life-saving medical supplies were flown by a charter flight from WHO's Logistics Hub based in Dubai to in Addis Ababa on Friday. The supplies, including essential medicines, trauma and emergency surgery kits, infusions, consumables, equipment, and cholera kits, are enough to address the urgent needs of more than 150 000 people.
"This delivery will help bolster our efforts to provide relief to hundreds of thousands of families who are grappling with a difficult humanitarian situation," said Dr Boureima Hama Sambo, WHO Representative in Ethiopia.
Currently, nearly 2.5 million people are in need of health assistance from WHO and partners. The shipment to Ethiopia wrapped up a historic week for the WHO Dubai Logistics Hub. Four times the weekly average has been dispatched with over 450 metric tons of medical supplies valued at more than $ 4.3 million in support of cholera outbreak response in Nigeria, critical shortages of medicines in Afghanistan, and trauma and surgical supplies to Syria and Yemen.