23 Billion Rubles Invested in Moscow's Telecommunications Infrastructure
Moscow's mobile internet is one of the most affordable amongst the world's megacities, costing 2-4 times less than in Barcelona, London and Stockholm, and 5-10 times less than in New York.
According to estimates by the city's Department of Information Technologies, in 2020 mobile operators invested roughly 23 billion rubles (almost 300 million dollars) in the development of the city's communications infrastructure – almost a third more than in 2019.
The mobile network providers worked on expanding their coverage zones and on increasing the network's capacity and data transfer speeds. New base stations were built both within Moscow and in the surrounding region, and the modernization of communication networks in the Metro was completed. A reliable LTE signal is now available in all Metro stations and lines.
It should be noted that the major market players have been able to invest in infrastructure development thanks to the expansion of their subscriber base, which grew by 8% in 2020. This was mainly because of people connecting new devices to work remotely, as well as IoT equipment. The cost of the network operators' standard services has remained unchanged. In addition, the major telecom companies have started issuing virtual SIM cards.
Tech Start-ups Key to Africa's Digital Transformation but Urgently Need Investment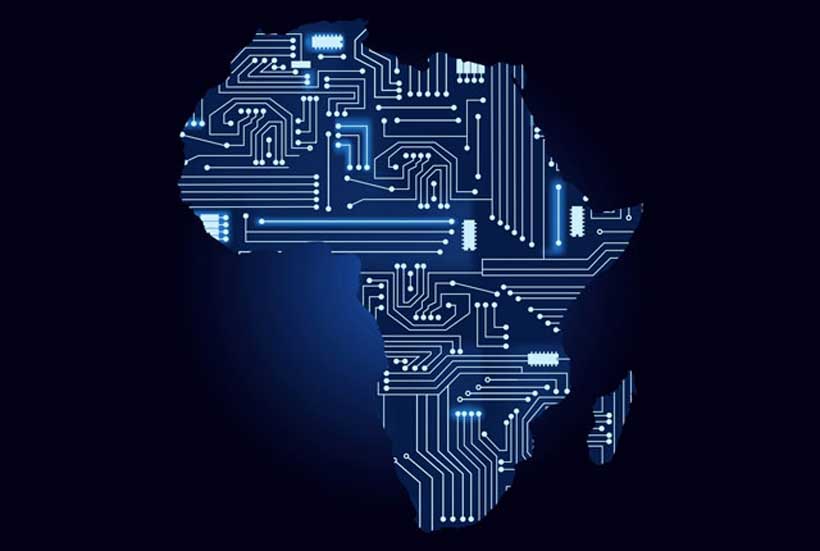 The World Economic Forum's latest report, "Attracting Investment and Accelerating Adoption for the Fourth Industrial Revolution in Africa" analyses the challenges Africa faces in joining the global knowledge-based digital economy and presents a set of tangible strategies for the region's governments to accelerate the transition.
The Forum's report, written in collaboration with Deloitte, comes just weeks after the announcement by Google of a $1 billion investment to support digital transformation across Africa, which centres on laying a new subsea cable between Europe and Africa that will multiply the continent's digital network capacity by 20, leading to an estimated 1.7 million new jobs by 2025. Africa's digital economy could contribute nearly $180 billion to the region's growth by the by mid-decade. Yet with only 39% of the population using the internet, Africa is currently the world's least connected continent.
Tech start-ups such as Kenya's mobile money solution Mpesa and online retail giant Jumia, Africa's first unicorn, represent what the continent's vibrant small business sector is capable of. Despite raising $1.2 billion of new capital in 2020 – a six-fold increase in five years – this represents less than 1% of the $156 billion raised by US start-ups in the same year. Meanwhile, Africa's investment in R&D was just 0.42% of GDP in 2019 – less than a quarter of the global average of 1.7%.
"African governments urgently need to drive greater investment in the tech sector and the knowledge economy," said Chido Munyati, Head of Africa Division at the World Economic Forum. "Policy-makers can make a difference by reducing the burden of regulation, embedding incentives within legislation and investing in science and technology skills."
The report breaks down these three policy enablers:
Pass legislation such as "Start-up Acts" designed to spur private sector innovation, reduce the burden of regulation and promote entrepreneurship, in which Tunisia and Senegal are leading the way.
Embed incentives for start-ups in legislation, such as start-up grants, rebates on efficiency gains through technology implementation, co-investment of critical infrastructure, tax-free operations for the early years, and incentives for R&D.
Invest in workforce education, skills and competencies. Currently, only 2% of Africa's university-age population holds a STEM-related (science, technology, engineering, mathematics) degree.
However, the analysis of 188 government incentives for business across 32 African countries finds that just 14 incentives – fewer than 10% – facilitate investment in Fourth Industrial Revolution technology. And most of these incentive schemes lack an efficient monitoring and evaluation system to gauge their effectiveness.
Delia Ndlovu, Africa Chair, Deloitte, believes that digital transformation promises to boost economic growth in Africa: "Connecting the region to the global digital economy will not only open new avenues of opportunity for small businesses, but will also increase intra-Africa trade which is low at 16% compared to markets such as intra-European trade which is approximately 65% to 70%."
African governments have much to learn from each other. In Côte d'Ivoire, an R&D tax incentive has been created to direct investment away from commodities and into innovation. In South Africa, the Automotive Investment Transformation Fund created by the largest manufacturers in the country is facilitating the development of a diverse supplier base to realise the 60% local content target set by the Automotive Production and Development Programme (APDP). In Tunisia, the government offers state salaries for up to three start-up founders per company during the first year of operations, with a right to return to their old jobs if the venture fails.
Coding – what is it and what are the benefits?
Coding has become more popular in recent years with everyone from entrepreneurs, hobbyists, children and professionals. And with many different kits now available, it's easier than ever to try your hand at coding.
If you're unsure what coding is or where to begin, read on to discover more and find out the benefits of learning this new skill.
What is coding and what is it used for?
In a nutshell, coding is writing a set of instructions in a language understood by machines to enable a computer to follow to carry out a task. It's used daily across the world in multiple applications from appliances to traffic systems and the motor industry.
With more of the world relying heavily on digital systems, there is an increased need for those who know how to code. But it's not just for professionals. Anyone can now try their hand at coding and it's increasingly popular amongst hobbyists who are creating exciting projects during their spare time.
A good place to start when thinking about coding as a hobby is by using a Raspberry Pi kit. Starter kits are great for beginners and allow you to develop your coding skills with everything you need in one package.
Benefits of learning to code
Whilst some benefits of learning to code such as future career options might be obvious, there are other advantages to this skill:
You could become smarter – Coding can utilise the logical part of your brain which is useful for other tasks, not just the coding process. It can also be very creative if you use your coding skills to work on different projects.
It increases your employability – and not just in the computer software industry. Skills learnt from coding are transferrable and the kind of qualities employers across many industries will be looking for.
It helps you understand technology – By getting to grips with computer languages, you'll learn how technology works at a base level – knowledge that will filter through to everyday life as well as in your career.
Enhance problem solving skills – By learning to code you'll learn how to address problems and, in turn, become skilled at solving them. Tools that will be transferred to other aspects of life.
Coding is a universal language – so there are endless opportunities to learning this skill.
Whatever knowledge you have of coding, why not give it a go? You could be creating the next big robotics project, having fun playing games with your kids or even developing a new software programme in no time.
C-Suite Toolkit Helps Executives Navigate the Artificial Intelligence Landscape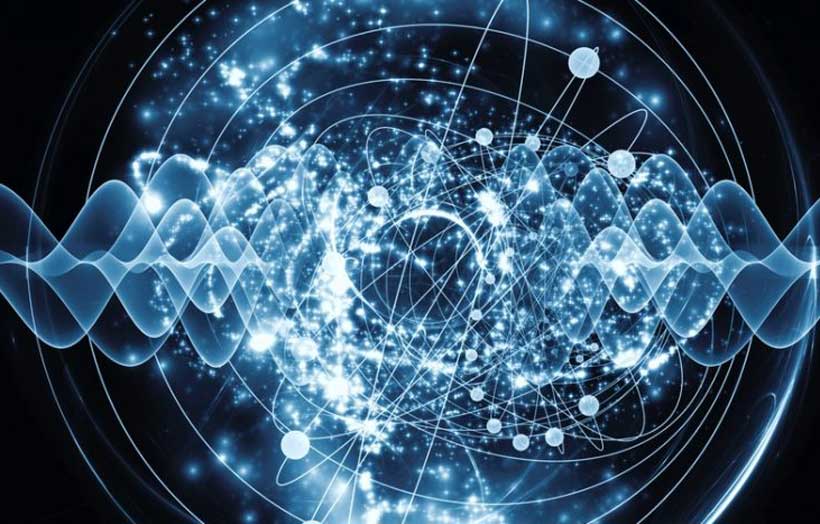 The World Economic Forum published the "AI C-Suite Toolkit" to support executives in their Artificial Intelligence implementation decision making. The toolkit provides a holistic approach to AI, covering multiple dimensions businesses need to consider when making investments in AI. Emphasis is given on potential risks these technologies create and how to ensure the ethical and responsible use of them.
"The key skill executives need to develop is the ability to understand the art of the possible with AI while identifying the main risks it creates," said Kay Firth-Butterfield, Head of AI and Machine Learning at the World Economic Forum. Furthermore, Theos Evgeniou, Professor at INSEAD and Co-Founder of Tremau said, "Organizations need to adopt new data and AI risk management practices, processes and tools in order to both comply with upcoming regulations and to ensure customer trust",
The new toolkit is the result of a collaboration among several AI experts and executives across companies and industries. It also builds on the previous World Economic Forum guide that's targeted at Boards of Directors.
"AI is like the Internet: it feels optional until it's too late. We were delighted to contribute Best Practice AI's practical digital strategy and transformation experience working with executives globally to this world class effort. C-suite leadership is key to deliver data-enabled business model transformation – and senior management learning critical to ensure that this is done ethically and sustainably. The toolkit provides both," said Simon Greenman, Partner at Best Practice AI and Member of the World Economic Forum's Global AI Council
The AI C-Suite toolkit raises and discusses key questions that company executives need to consider when making investments in AI. These questions cover aspects around AI and business strategy, the impact of AI on an organization, AI maturity and organizational change, best practices for implementing AI, understanding and managing AI risks, and adoption of ethical and responsible AI practices and processes.
"With our strong expertise in manufacturing consultancy and +100 SIRI maturity assessments, we see that the foundational knowledge of AI in operationalizing the strategy is visible as a common need. Global research on the subject confirm that using AI has benefits like providing cost reduction, inventory minimization, quality increase, profit optimization, etc., and potential risks like strengthening inequalities. Creating a platform for understanding the benefits and mitigating the risks is required, especially at the executive level. With the modularity and extensive understanding of AI, this toolkit will be a reference guide for all leaders," said Efe Erdem, MEXT Group Director & Head of C4IR Turkey. "We are excited for this toolkit to come to life and serve as a critical guideline for the industry."
Organizations at various levels of AI maturity can benefit from the steps laid out in the AI C-Suite Toolkit to leverage AI while mitigating possible risks. "As an advisor to C-suite executives of organizations aspiring to become AI and Data-driven, we have observed firsthand how fundamental it is for leaders to understand how to make informed decisions such that their organizations can truly reap the benefits of AI in the coming years. We believe this guide will be instrumental in helping executives identify the right opportunities to solve problems using AI and overcome the challenges and barriers they will face on their journey," said Nihar Dalmia, Canada Government and Public Services Leader, Omnia AI, Deloitte.
The toolkit states, "a culture of large volume experimentation, data-driven decision making, and ethical AI distinguishes market leaders." The authors and contributors urge organizations to pilot this toolkit and share their learnings of using it.
"The AI C-Suite Toolkit on Empowering AI leadership is a timely report for C-suite executives as more organizations embrace AI across their enterprise," said Anand Rao, Global Leader, Artificial Intelligence, PwC, USA. "PwC is delighted to collaborate with the World Economic Forum on this toolkit to provide a practical and operational framework to implement AI in a responsible manner. The holistic and enterprise-wide end-to-end governance will enable C-suite executives to take advantage of the benefits of AI while also addressing the societal and ethical risks."