The second part of this 3-part series continues with the two remaining "Opportunities" that both countries can utilize to improve relations. After this, it delineates the pre-requisites to the proposed roadmap to peace.
Collaboration in Different Sectors
This although related to trade (more specifically trade in services), has little to do with the transference of tangible goods across the border but more with direct participation and collaboration between, and in both countries – such as FDI (foreign direct investment), JVs (joint ventures) and investments in different sectors.
There are a plethora of distinct areas where both countries can work together – however, the paper touches upon just three such areas, namely IT (information technology), sports, and tourism. The IT sector in India has experienced enormous growth in the past two decades or so due to a shift of jobs from the West to the East as India offered lower business costs. IT in India consists of two major components i.e. BPO (Business process outsourcing) and IT services.
According to NASSCOM, the IT sector accumulated revenue of $160 billion in the year 2017. India is considered one of the hubs of IT in the modern-day world. Pakistan, although, not on par with India is rapidly accelerating in the IT sector as well. Some authors claim that Pakistan is paralleling India's past growth in the sector.
According to a New York Times article, Pakistan's IT sector is carving a niche for itself as a preferred destination for app designers, freelance IT programmers, and coders. Tens of thousands of Pakistani IT graduates enter the IT market every year. Pakistan's IT sector is experiencing exponential growth and has reached $3 billion; it has doubled in size in the past two years and experts anticipate a further 100% growth in the next 2-4 years' time.
Outlook India reported that low end IT jobs are now shifting to Pakistan from India. Rather than adopting a competitive approach, both countries should look to take advantage of each other in the IT sector. Pakistan should take advantage of India's established IT market while India should reap the benefits of Pakistan's nascent yet quickly growing sector and ride its wave.
Highlighting future prospects, scholar, Maria Syed, states that India should invest in Pakistan's growing IT sector. Once better bilateral trade relations have been established, it can facilitate cross-border investments in areas such as IT. Furthermore, he notes that establishing research and development facilities across Pakistan and India would benefit the BPO and IT industries of both states.
Sports, especially cricket, has always been a massively popular past time for both Pakistanis and Indians. Although all of Pakistan would want to win against India and vice versa in a cricket match (or any sport for that matter), the cricket stars from both nations are highly respected in their home and neighbour country. Thus, cricket should be used as entrainment but more importantly, a unifying cause for both countries – cricket stars should be ambassadors of the game.
Cricket has even been used as a diplomatic tool when Pakistan's President General Zia UlHaq was the first to execute "cricket diplomacy" when he made an impromptu trip to India to watch a cricket match between both countries amid escalating tensions in 1987. This visit eased the strains that arose from an Indian military exercise on the Pakistan-India border.
Unfortunately, even before the current high-level tensions between both countries, India refused to play cricket with Pakistan in Pakistan, India, or any neutral venue such as the UAE. This has deprived Pakistanis, Indians, and the rest of the world of one of the biggest rivalries in sports history and sends an extremely negative message to the world. Sports has always been a great equalizer for countries especially ones that are on negative terms.
Pakistan-India cricket matches should be held in both countries to display goodwill. An annual "Pakistan-India Peace Tournament" could work well to bring both countries closer together. A similar kind of initiative should be taken for Kabadi, hockey, football, and other popular sports in the subcontinent. The stratagem employed by Pakistan tennis star, AisamUlHaq, and Indian tennis star Rohann Boppana to compete together in men's doubles was well received and sent a positive message to the world.
Both countries' ministry of sports should make a joint team to create, manage, and oversee Pakistan-India tournaments in various sports. Other than sports, Pakistanis and Indians love each other's film, TV, and music industries. Pakistani music and dramas are enjoyed to a great extent in India, while Indian movies and soaps are extremely popular in Pakistan. Pakistanis, in particular, are pulled to Indian movie stars while Indians seem to adore Pakistani musical sensations.
More lately, however, there has been an increase in stereotypical movies and television shows about one another that propagandizes the reality of each country. It must be contemplated that cooperation in the film industry can bridge the gap of contentiousness between both countries. Harmful movies and soaps depicting a false and exaggerated image of each country should be avoided.
In times of extreme tensions, akin to the present, Indian movies and channels are blocked in Pakistan and vice versa. Joint peace initiatives on established Pakistani and Indian channels should be started and aired to promote cultural and political harmony. For example, the Indian channel "Zindagi" was launched to air the best Pakistani shows throughout the years in India.
Movies and TV shows with both Pakistani and Indian actors, directors, and producers should become a symbol of collaboration and goodwill. It is not only the job of the governments to improve relations but the civil society, NGOs, and different sectors like TV and film to play their respective roles. Other than the aforementioned sectors, cross-border tourism (religious and familial) should be highlighted.
For example, the opening of the Kartarpur Corridor (a visa-free corridor near the border) which allowsSikhs from India to visit a religious site in Pakistan was hailed as a momentous move.Visa regimes should be liberalized, akin to Kartarpur, to an extent to allow people to visit shrines; meet relatives and loved ones – and even indulge in tourism where people could visit each beautiful country, immerse themselves in cultural festivities and socialize with the locals.
CPEC
Subsequent to the departure of the U.S.-led forces in Afghanistan in 2014, and the demise of large economic and military payments to Pakistan, China filled this gap with CPEC. The China Pakistan Economic Corridor or CPEC is the star project of President Xi Jinping's mega Belt and Road Initiative (BRI).
BRI is a series of infrastructural networks (roads, railways, and ports), trade projects, and financial institutions meant to encourage economic activity in Africa and Eurasia and to connect China to the latter. CPEC is a Pakistan specific mega-project within the aegis of the BRI that will consist of a 3,000 km network of roads, railways, and oil and gas pipelines from Gwadar port in the South of Pakistan to China's Kashgar city.
Unfortunately, India is not a part of the BRI or CPEC due to its severe reservations about these projects – mainly that CPEC passes through disputed territories, and if successful, it will increase Pakistan's relative power and will allow China geostrategic influence over India. Although India and China are currently engaged in a border flare-up in Ladakh, trade has not suffered. Therefore, CPEC has become another cause of contention between Pakistan and India but this is a myopic consideration of the situation.
CPEC is a once in a lifetime opportunity for both countries to increase trade, energy cooperation and eventually improve bilateral relations. Through CPEC, Pakistan will become a stronger entity with respect to infrastructure and its economy while China will benefit by gaining a gateway to Central Asia.
Pakistan can use the incoming Chinese investment to improve road and rail links with India and get augmented access to Indian markets – and concurrently, China could achieve improved access to Indian economic and energy markets via Pakistan. India, on the contrary, will not only get improved connectivity to Pakistan and China, but also to Afghanistan and Central Asian states – which has been a policy goal of India for decades.
As CPEC has the potential to cement Pakistan as a regional trading hub, India should look to take advantage of this. While India opposes BRI and CPEC, it is on board with the BCIM (Bangladesh, China, India, and Myanmar) economic corridor that looks to connect all four countries. The Chinese have offered to include the BCIM into the aegis of the BRI, but India has opposed this vehemently.
However, work on the BCIM has been very slow on this and the future remains uncertain. The BCIM is a 2,800 km economic corridor that would connect Kunming with Kolkata while crossing Bangladesh and Myanmar. The preliminary reason for this initiative is to expedite trade and enhance connectivity with north-eastern India and south-western China. The last BCIM forum was held in 2019 after years of slow progress, if any at all – however, things have turned sour due to border clashes between India and China in Ladakh that began in May 2020 and are still ongoing.
China, before the border skirmishes, stated that India should shed its misgivings regarding BRI and join the megaproject – furthermore since Beijing endeavours to connect the CPEC and BCIM together to synergize the BRI, it is a prime opportunity for India to fulfil its east-west connectivity goals (i.e. get a direct route to Afghanistan and Central Asia and vice versa).
In December 2017, China revealed plans to expand CPEC into Afghanistan; a move that Pakistan has embraced. Economies of scale can be achieved if CPEC's north-south (Kashgar to Gwadar) linkages are complemented with an east-west corridor (India to Afghanistan and Iran). This signifies how an east-west corridor can benefit Pakistan, China, and India if such an endeavour is undertaken under the BRI.
What India must comprehend is that due to its active opposition to the BRI, it will cause further stalling of the BCIM as well (as China seeks to pursue BCIM under BRI's framework), which will eventually lead India isolated vis-à-vis improved connectivity. Like China, India is a regional hegemon, is energy-hungry, and desires to connect itself with surrounding countries (with road, rail, and sea links) to placate its energy security.
India's issues with the BRI have a degree of validity, but in maintaining their current stance of antagonism, the country under the economically-oriented BJP government will only suffer. India cannot rival China and its economic endeavours and corridors in the regional landscape, and so the obvious choice would be to reach an agreement and insert itself into the BRI initiative. India should learn from how the GCC states responded to the BRI.
The GCC countries, although initially concerned about BRI due to their major rival, Iran's, substantial role in it, later opened their doors to this mega initiative to further their own relative power. China released the "Arab Policy Paper" which details, among other things, how they want to continue and expand their relations with the Arab world, particularly the GCC, under the framework of BRI. This includes but is not exclusive to infrastructure construction, nuclear energy, agriculture, new energy, and trade, etcetera. Since then, the GCC and China have built a better understanding and have initiated various projects under the BRI framework. To think that Pakistan and India, two rivals, cannot initiate or be on board with interconnectivity projects, would be a huge mistake. Pakistan and India, despite their issues, have realized the importance of interconnectivity.
Initiatives like the TAPI pipeline (Turkmenistan-Afghanistan-Pakistan-India) which will carry natural gas from Turkmenistan through Afghanistan into Pakistan and finally into India, are initiatives that will mend broken fences and be a symbol for progress amid escalating tensions. TAPI was expected to be completed by 2019 but work has been slow. Despite slow progress, TAPI signifies that there is hope that Pakistan and India can find a compromise with regards to other interconnectivity projects specifically China's BRI.
South Asia is one of the least integrated regions and trade experts cite the trust deficit, along with other factors, as the primary reason for poor connectivity. Therefore, dialogue and strong-willed initiatives at interconnectivity must be pushed, as these economic endeavours, if successful, will help deter conflicts and political tensions in the future.
Roadmap to Rapprochement
Before the roadmap is outlined and expanded, some pre-requisites and sequencing of events are necessary to enable a stronger chance for the roadmap to succeed in its objects. The sequence of the events should be conducted/unfolded in the order written.
Pre-requisites
Strong leadership in Pakistan and India
Pakistan's Imran Khan is a relatively strong Prime Minister. He is considered a forward-thinking and honest politician – seen in Pakistan after decades – and wants Pakistan's dependence on loans to end. His political party, the Pakistan Tehreek-e-Insaf (PTI) controls the federal government, the Punjab government (the most politically significant province of the country), Khyber-Pakhtunkhwa, and is a junior coalition partner in Balochistan.
Only in the Sindh province is the PTI in opposition. This means that Imran Khan and his PTI has been given a strong mandate to govern the country. Imran Khan, after becoming Prime Minister, invited India to discuss peace even though the Indian media had lambasted Imran throughout Pakistan's election process. However, a caveat must be mentioned here that Pakistan's opposition forces have recently come together (late 2020) to topple the government and have amassed quite a lot of support.
Many of Pakistan's public are tired of the high inflation rate in the country and so there is legitimate opposition. Since 2014's landslide victory, Modi enjoys an even stronger mandate than Imran Khan. The BJP won even more seats in the 2019 Indian general elections. The BJP not only controls the federal government (302 seats out of 543 in the lower house) but also 18 out of 31 states and union territories of India.
Modi's base is very strong in India but many have turned against him due to unpopular decisions such as the revocation of Kashmir's special status, the passing of the controversial Citizenship Amendment Act (CAA), a struggling economy, as well as not being able to control the coronavirus. Regardless both leaders are still considered strong (but not as much as they were before) and strong leadership is mandatory when it comes to peace.
Kashmiri Protests Subside/Resolved
The resolution of Kashmiri angst, at least in the short term, is an important pre-requisite before a proper peace engagement is initiated. Currently, there is little hope of initiating any dialogue with India, since India unilaterally changed the status of a disputed territory – India revoked the special autonomous status of J&K and made two union territories out of the region.
This incensed Kashmir's Muslim population as well as Pakistan and China. India also initiated a lockdown in the valley to curb the anger of the Kashmiris, which is ongoing and has been for over one and ahalf years. Besides this, the human rights violations in Kashmir, which the UN has called out India on, remain unabated.
Since the roadmap suggests that Pakistan should not discuss the territorial aspect of Kashmir for 10 years, this kind of news might not go down well with the Kashmiris, and the All Parties Hurriyat Conference (APHC)who might see this as Pakistan selling them out – although, this is further from the truth and will be discussed ahead in detail.
In this paper's opinion, a peace dialogue should only be initiated when tensions and emotions are not at boiling point in Kashmir. Therefore, before a roadmap is presented, India, as the international community has been clamouring for months, must try to resolve the Kashmiri angst (the Kashmiris had been protesting before the curfew was imposed).
Pakistan can, of course, make India aware that they are willing to start a historic peace dialogue with India, but the Kashmiri protests must be handled delicately and humanely and the hardliner approach (such as extended curfews, shooting protesters, disabling communication links, and so on) must cease.
Support of the International Community
The support of the international community especially China and the U.S. is required if a peace process is initiated. If these powers do not play their part, the peace process can easily be undermined no matter how pure the intentions and actions of both Pakistan and India are. China would welcome such an endeavour, but it is difficult to predict how they would react now since its border flare-up with India.
America under Trump showed positive intent when the president did mention eagerness to mediate the Kashmir situation, but only time will tell if Biden will be as keen. Nonetheless, as much international support should be raised for the roadmap to succeed.
This paper continues in part 3.
COVID-19 pandemic and positives/negatives of the Pakistani government's policy towards it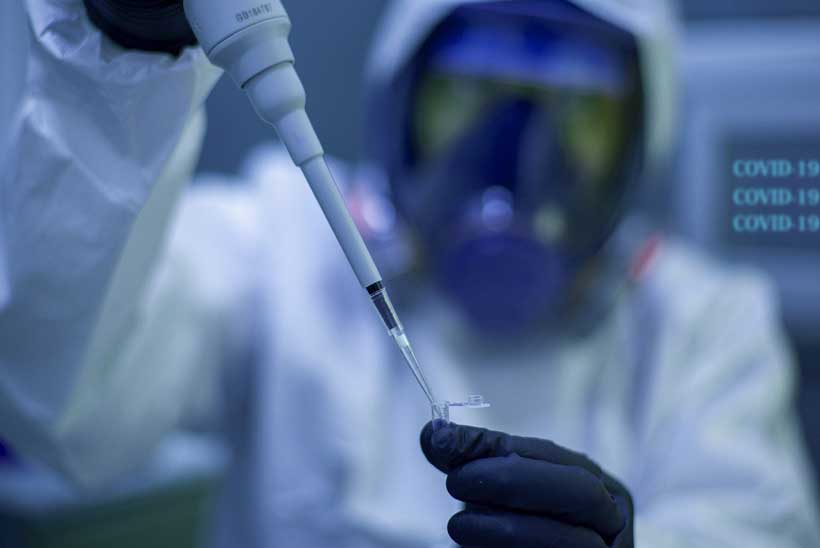 The covid-19 erupt from Wuhan in December 2019. The first case in Pakistan was observed on February 26th, 2020.It is considered a global pandemic because of its contagious nature. It has engulfed many lives and economies. Whereas Pakistan, despite its socioeconomic and political problems, has tackled covid-19 efficiently so far. Objectives of these policies were to contain and mitigate the spread of covid-19. Pakistan made effective policies to hamper the unfurling nature of covid-19. It was praised by the director-general of WHO and he mentioned it as a lesson for the rest of the world. The upshots of the policies on its citizens were both positive and negative, but they helped a lot in sailing through covid-19.
Covid-19 has accentuated the inadequacy of the health sector. However, to combat covid-19, RFCC assists hospitals to evolve their capacities to provide treatments. Many hotels and motels were converted into quarantine centers. Number of ventilators, gears, beds, and testing capability has been increased. Pakistan got a loan of $760M to improve its medical handling. These policies seem effective as they are the major line to combat covid-19. Number of staff has also increased. These policies play a crucial role in containing Corona virus but due to lack of awareness, many people didn't get tested. Overall, it played a positive role.
"Out of 220M population, 25% are living below the poverty line and 30% live in grave poverty," said the PM Imran khan. Therefore, containing the poverty and retaining the economy is an arduous task. For this purpose, the Ehsas program was launched with a stipend money of Rs.12000 for the vulnerable. Employees wouldbe paid a salary during complete lock-down. The government displayed leniency in paying taxes to accelerate the investment. The banks remained open during the nationwide lock-down. However, an in-depth analysis reveals that Ehsas program didn't prove effective due to the absence of a proper tracking system. The poor and needy people in rural areas were not affable with the technology, therefore they were unable to enroll in this program.
Moreover, the government's policy of smart lockdown cannot be ignored. It started in April, targeting the disease hotspots. The purpose of this policy was to provide a breathing space to the most vulnerable section of the society. Because nationwide lock-down was threatening food security. Smart lock-down technology played a crucial role and made Pakistan distinctive around the world.
To dampen the adverse effects of covid-19 on society, section 144 was implemented to avoid public gathering. According to the health ministry "home quarantine, zoning of hospitals, and social distancing should be in the nitty-gritty of the policy." They imposed a ban on air traffic and started screening at the airports for international travellers these measures proved beneficial to some extent. But unfortunately the government couldn't ensure the SOPs.
In a nutshell, the aforementioned account enables a worthy conclusion that Pakistan has managed to contain the devastating effect of covid-19, however, the danger is not over yet. The second wave of covid-19 has started globally which can overturn the successful results other way round. Therefore, some stringent action should be taken to make the policy of containment of covid-19 more effective that is only possible if there is a consensus between the federal and provincial governments. The only way to limit the dangers of the virus is to come up with the unified and all inclusive national plans.
Who pulls the strings of the government of India?
While talking to a Cornell college professor, Rahul Gandhi lamented (March 2, 2021) that the RSS was making use of its educational institutions to propagate its tunnel vision (NewsMatters, March 6, 2021). `Wherefrom money comes to run hundreds of thousands of schools', he asked.
The RSS, founded in 1925, is not only distorting history, and polluting syllabi but also compelling the BJP government to appoint its nominees to key posts whether academic or political.
The RSS's rationale is that it is their government. As such, they have every right to make appointments to all political and non-political posts and revise syllabus according to their own version of history.
A bird's-eye view of appointments
Besides president Kovind Nath, a dalit, and Hindu-monk Yogi Adityanath, several parcharaks (apostles) were nominated for appointment as chief ministers, governors and cabinet ministers. The nominees included ML Khattar, chief minister of Haryana, Trivendra Singh Rawat, chief minister of Uttarakhand, Devandar Fadnavis (Maharashtra), and Ram Thakur (Himachal Pradesh).
The veterans appointed as governors included Balramji Das Tandan (Chhattisgarh), Ram Naik (UP), Om Prakash Kohli (Gujarat), Keshri Nath Tripathi (West Bengal), Kalyan Singh (Rajasthan), Vidya Saga Rao (Maharashtra), Vaju Bhai Bhala (Karnataka), Padmanabha Acharya (Nagaland), Jagdish Mukti (Assam) and Tathaghat Roy (Tripura) (Source: Aryana P. Chatterji, Thomas Blom Hansen, and Christophe Jaffrelot (eds), Majoritarian State).
Dr, Lokesh Chandra was made president of Indian Council for Cultural Relations. Ram Bahadur Roy, former ABVP organizing secretary who was jailed during Indira-Gandhi- imposed emergency was appointed to the Indira Gandhi National Centre for Arts. Baldev Sharma, former editor of the RSS's Hindi mouth-piece Panchjanya, was appointed chairman of the national Book Trust. Shakti Sanha, private secretary to prime minister Atal Behari Vajpayee was rewarded with appointment of Director of Nehru Memorial and Library. The memorial was the hub of Nehru-Gandhi legacy. A small-time actor Gajendra Chauhan was appointed Chairman of the Films and Television Institute of India. Hindu Nationalist Anupam Kher was appointed head of India's Board of Film Certification.
Realising that educational institutions are key agents for ideological dissemination, the RSS thrust its nominees as vice chancellors and directors in universities and cultural institutions of higher learning.
RSS's version of history
A distorted version is taught in RSS-run Vidya Bharti schools. Hindu caste system is well delineated in Rig Veda, Manusmriti and Bhagavad Gita. But, the RSS preaches that the Muslim Turks initiated the untouchability. Turks introduced commodes in India. "Hindus who refused to convert to Islam were forced to clean them. And, thus they became untouchable."
Conscription power
While addressing a large gathering at Muzaffarpur, Bhagwat said, `RSS volunteers were so disciplined that they could be mobilized in a matter of days should the constitution and laws of the country so demand'. Many senior retired armed forces officers including former army chief General VK Singh have joined the RSS.
Inference
Bhagwat's bonhomie with politicians, media, judiciary, industry, religious leaders and civil society reflects that the RSS would continue to keep the Modi government under its Octopus claw. Also it is keen to extend its influence in political, societal and non- governmental spheres. To deepen its roots, the RSS has initiated programmes like Family Awakening (parivar prabodhan),Village Development (grama vikas), and Social Harmony (samara satta).
Cease-Fire Review: A ray of hope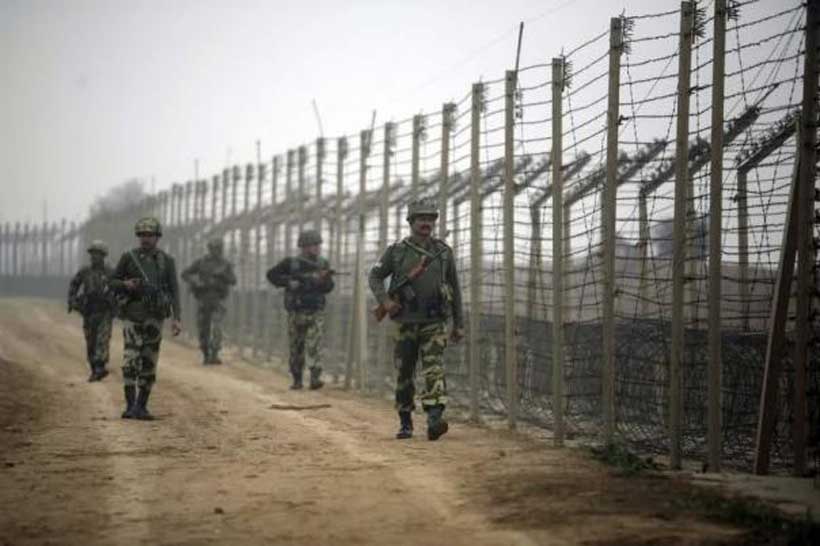 Pre-Negotiations are very much crucial to achieve the state of "Negociation Continuelle" (continuous negotiations) the only way due to which conflicting parties go for sustained mode of talks. On 25th February Director Generals of military operations (DGMO's) of India and Pakistan contacted with each other to review cease fire agreement, on line of control (LOC), which was held back in 2003. Both States reaffirmed cease fire agreement and to restart weekly hotline contact at DGMO's level. The agreement was largely violated by both states for several times and they were accusing each other for violations. But one thing is common that on both sides Kashmiris are suffering, they are raising their children in an environment of fear and severe violence. India and Pakistan are both nuclear capable states of South Asian region and are considered as the custodian of regional peace and stability. And without shadow of a doubt regional peace and security is a collective responsibility of the responsible states. Pakistan and India are the main conflicting parties of South Asian region and Kashmir is the bone of contention between them. Kashmir has been a question of integrity for both States. The Line of control also known as working boundary, divides Indian Kashmir from Pakistani Kashmir. There are several resolutions have been passed by the UN General Assembly to address the Kashmir issue but never implemented. UN wants to solve this issue according to the hopes of Kashmiris. The initiation of bilateral talks in the present outrageous environment is not less than a blessing in disguise and it will be fruitful for all the stakeholders; India, Pakistan and Kashmiris as well. This peaceful move from Pakistan and India is highly appreciated globally because Kashmiri diaspora is present worldwide and they are very much concerned with future of their homeland.
Indian Prime minister Narendra Modi, with his hostile ideology of "Akhand Bharat" assumed office in 2014. His political adventurism based on jingoistic-cum-hawkish policies dragged India State to the verge of staunch illiberalism where identity crisis burst up, which is more lethal than previously existing class crisis. Every community including lower class Hindus, Muslims, Christians, Sikhs etc. all are vulnerable to the identity crisis. On 30th May 2019, he sworn for his second tenure as prime minister of the world's so called largest democracy. He came with another adventurous mandate and the first demonstration took place when he suspended special status of Kashmir and abrogated articles 370 and 35A. His ideology is regarded as Nazi-inspired ideology because in contemporary scenario only RSS community and other proponents of Hindutva are only considered as "Real Hindustani". All minorities are suffering in India because their basic living rights are kept aside. The ongoing farmer's protests shook the foundations of the state, hundreds of thousands of farmers rushed to the Delhi against the anti-famer laws passed by Indian Parliament.
In India Separatist movements are getting pace; minorities are unsatisfied with governing approach of Bhartiya Janata Party (BJP). Prime Minister Narendra Modi, reuined the secular and democratic face of India. On the other hand, Foreign policy of India is facing severe challenges because PM Narendra Modi's approach is hostile based on hatred and prejudice. These attributes are fatal for State's reputation at foreign lands; the recent India-China standoff was just a teaser of BJP's whole story related to foreign relations. In addition to this, Economic goal of 2025 of India is again became a distant dream just because of belligerent policies of ruling regime.
In contemporary scenario if we look towards India, only Modi-Media nexus will be seen. But in reality the situation is getting worse day by day. The review of cease fire agreement, offered by India, is a positive step towards the regional peace. It is appreciated by both civil and military administrations of both states. When PM Imran Khan assumed office he offered dialogue to his Indian counter-part but Indian Premier refused to go for any sort of talks. India always took a position that to initiate talks first of all, Pakistan has to stop the cross-border terrorism. Both terrorism and talks can never go side by side, this Indian claim is not based on empirical evidences because Pakistan has been facing menace of terrorism since 2001 and leaving no stone unturned to root out terrorism and safe havens for terrorists.
Currently, India is facing deep internal and external challenges. It is in the interest of India to have peace talks with Pakistan. On the other hand, it is a ripe moment for Pakistan to act decisively because it is the only time when India can review its decision of 5th August 2019.Moreover, it is a ray of hope to establish peace in entire region. This is the time when bi-lateral diplomacy can turn the traditional regional political dynamics. Both states are facing same problems when it comes to poverty, climate change, social security and the list goes on. The realm of these talks should expand and concern parties have to include economic and political regimes in front of each other otherwise momentum of talks will be lost. Regional connectivity is important to have eternal peace, Pakistan and India should review SAARC (South Asian Association for Regional Cooperation) that would provide basis for economic, cultural as well as political connectivity. Major Powers should also play their important role because world cannot afford rivalry between two nuclear states. Now, America is under a democrat President, and they should check every internal and external move of their Strategic and defense ally in Asia-Pacific region. Negotiations between India and Pakistan are in the interest of all other regional and extra-regional actors. Both states should adopt flexible approach while discussing the core issues and should avoid blame game. It will enhance the chances of continuous negotiation which is a pre-requisite for peace and progress.