This paper is part one of a three-part series. The overall paper describes how it might be possible to improve relations between both states (at least in theory). Part one begins by discussing the primary issue between both countries i.e. Kashmir – after which the paper highlights1 out of a total of 3"Opportunities" that both countries can leverage to achieve rapprochement. Part 2 of the paper discusses the remaining 2 "Opportunities" and then describes the pre-requisites of the proposed roadmap to peace. Part 3 outlines and details the roadmap to peace itself.
***
Introduction
Pakistan and India gained their independence in 1947 as British India came to its culmination. Since independence, the two neighbours have been all but neighbourly towards each other. Their relationship has been defined by political turbulence in the least and all-out war at the most – both countries have fought three full and one limited war.
This rivalry stemming from the disputed territory of Kashmir has resulted not only in a massive trust deficit but has converted the region into a global flashpoint due to both countries' nuclear arsenal and their engrossment in an arms race for supremacy. Although there have been many negotiations, peace initiatives, and CBMs (Confidence Building Measures) since independence, major success stories have been negligible.
The countries have been ensnared in an enduring deadlock that continues to the present day. This paper endeavours on providing a solution to improve the stagnating relations between both countries. It does this by initially highlighting what the Kashmir issue is and then deliberating upon the opportunities (to mollify relations) before delineating a roadmap for peace.
The roadmap suggests that rather than bickering on the territorial aspect of Kashmir, the status quo should be maintained for at least a decade. Instead of discussing whom Kashmir belongs to, both countries should rather focus on improving their economic relations. After some kind of economic interdependence has been established, political and cultural gaps should be addressed via political, socio-cultural, and even military CBMs.
Once the trust schism is filled to an extent after a decade or so, Kashmir should be discussed with a rational head rather than the prevailing emotions and distrust. Although the final section of the paper has some "ifs and buts" and hypotheticals, it attempts to stay within the realm of reality as not to paint an idealized or fictional scenario. The paper ends by concluding that a viable friendship can and should be achieved if both countries (and the international community) play their cards right.
An "outside the box" mentality and "people of Kashmir first" policy must be applied to bring peace into the region; if not, the stagnation will continue – such is the dilemma of Kashmir. A huge caveat that the paper must state before delving deeper is that as things stand currently, there is more chance of war between Pakistan and India than any chance of complete peace.
There are a plethora of reasons for this but the main include India's revocation of Jammu & Kashmir's (J&K) special status which angered Kashmir, Pakistan, and China; India's humanitarian abuses in J&K under Modi; China and India's recent border skirmishes, and the Indian Ocean tensions; and Pakistan's Air Force downing two Indian fighter jets when tensions were high post-Pulwama.
In the present scenario, especially when India changed the status of J&K by abrogating two constitutional articles, neither Pakistan nor India wants to do anything to do with the other. However, if things were not as bad as they are today, this paper opines that the path to peace presented could be feasible.
Kashmir
Kashmir is the root cause of Pakistan and India loathing each other. Subsequent to the 1947 war over Kashmir between both states, UN resolution 47 was passed in 1948 that asserted that the issue must be resolved through a plebiscite. The Indian government promised that a plebiscite would be conducted, but this never transpired making UN resolution 47 one of the oldest resolutions in the UN.
Historically when it comes to peace talks, Pakistan has always proclaimed a Kashmir first policy and maintained that Indian transgression against Kashmiris was the main problem, while India states that cross-border terrorism from Pakistan into J&K is the primary issue. The facts are simple: both Pakistan and India have exacerbated the Kashmir situation since its inception.
Without going into too much history, the Kashmiri people in J&K never felt integrated with India despite the state being given semi-autonomy. Due to Delhi's manoeuvring around the plebiscite issue, its meddling in J&K elections, and Kashmir becoming a mock-democracy, the people had enough. In 1987, things escalated – the Kashmiris came out to protest against India, and soon after an insurgency began.
This insurgency was a product of both Indian miscalculations and Pakistan's support to Kashmiri (and foreign) militants. Eventually, Indian counter-terrorism and slipups by Pakistan caused the movement to simmer down (the Kashmiri grievances were still present but violence faltered). In 2004, President Musharraf ended support to the militants due to international pressure after 9/11.
The modern-day Kashmiri struggle is primarily a product of India. India's human rights record in Kashmir has always been ghastly – 100,000 Kashmiris killed since 1990 – but since BJP has begun its Hindutva agenda, things have begun worsening yet again. Draconian laws such as the Armed Forces (special protection) Act (AFSPA) are still enforced in the region despite there being a plethora of international calls for its elimination.
The AFSPA gives widespread powers to military personnel and police such as shoot to kill, right to arrest without a warrant, right to raid houses, and it also grants security forces impunity from civilian prosecution. Modi's intentions seemed clear when he nominated a controversial far-right politician to become an M.P. – Dr.Swamy has made his disdain for Muslims very transparent – in 2017 he tweeted that Kashmir should be "depopulated" of its Muslims who should be sent to south India as refugees. In July 2016, mass protests erupted due to the killing of a popular militant commander, Burhan Wani, by Indian forces. In response to the protests, the Indian security forces killed over 90 Kashmiris and put Kashmir into one of the longest curfews in its history.
Analysts like Joanna Slater highlight that today the militancy in Kashmir is "smaller and less deadly than at the insurgency's peak in the late 1990s and early 2000s." Scholars like Simple Mohanty caution that if the Indian government continues its political-military status quo, the current Kashmiri protests have a real danger of escalating into an armed militancy.
Adding fuel to the fire, the BJP government abrogated Article 370 and 35a of the Indian constitution that gave a degree of autonomy to J&K. Modi has also shut off internet services intermittently so that civilians cannot communicate to the rest of the world. In fact, right after the abrogation, India enforced a curfew that has been ongoing for 400 plus days.
India's steely response has driven away even moderate Kashmiris – soldiers barge into homes, cut off roads, use live ammunition when protests erupt, kill or blind innocents including children. In 2018, the United Nations accused the Indian government of using excessive force in Kashmir since 2016 and called for an international inquiry into human rights violations. Kashmiri women, too, are a major casualty of the conflict in the valley – they have to face harassment almost every day and are often the victims of rape at the hands of the Indian security personnel.
Many human rights groups have also lambasted the Indian government for not giving them permission to investigate the human rights violations being conducted. India continues to blame Pakistan for its involvement but international commentators agree that Pakistan's military support has dropped down significantly – Pakistan has increased its diplomatic support, however, under Imran Khan.
Jeffery Gettleman, the South Asia bureau chief for the New York Times notes that where once, years ago, Pakistan supported militancy in J&K, "Now, the resistance is overwhelmingly homegrown,". "Homegrown," he clarifies, means that the Kashmiri conflict is today shaped by "internal Indian politics, which have increasingly taken an anti-Muslim direction," rather than by geopolitics.
There have been several vicissitudes to the Kashmiri freedom movement, but the one today is characterized by stone-pelting Kashmiri youths than by armed men – however, things could be headed to militancy again due to unabated Indian transgressions.
Opportunities
There is no love lost between both countries and more oft than not there appear to be attempts from one side to malign the other – for example, quite recently the EU DisinfoLab uncovered a massive Indian disinformation campaign against Pakistan titled "Indian Chronicles". However, there exist opportunities that can be leveraged to improve bilateral relations
Most of these opportunities are economy centric as economic interdependence initially between both countries can eventually lead to amicable cultural and political ties. Pakistan and India are strong regional powers, but currently, in terms of economic development and strength, there is a huge mismatch.
Pakistan's economy is the 23rd largest in the world in terms of purchasing power parity but citing the untapped potential (human resources and otherwise), it should be much sturdier than this. Due to mismanagement of funds, corruption, and political and security instability, the true potential of the economy has not nearly been achieved.
The dollar, at the time of writing this paper, is placed at 161 rupees. Pakistan's Prime Minister Imran Khan had pledged to solve the economic crisis of the country but things could be much better. According to the Asian Development Bank, Pakistan's GDP is expected to contract by 0.4% in 2020 and grow by 2.0% in 2021. Since Imran Khan's arrival and the coronavirus crisis, inflation has risen to 9%.
Pakistan needs to initiate economic reforms, exploit the abundance of natural resources and industrialize its economy among other things to improve its economy and tackle unemployment. Since, the country is in an economic crisis, economically collaborating with neighbour and rival India should be considered as a viable option.
Conversely, India had been much better economically than Pakistan and was one of the fastest-growing economies globally until some bad economic policies and the coronavirus ravaged the country in 2020. India is the third-largest economy by purchasing power parity and the sixth-largest in terms of nominal gross domestic product.
One of the primary reasons Modi was elected was due to his promise of economic development and job creation for India specifically its youth. The ABD forecasts that the economy will contract by a whopping 9% in 2020 and will grow by 8% in 2021.India's annual consumer price inflation in September 2020 was 7.34%.
Both countries have suffered due to the coronavirus but India has deeper wounds due to it having the second-highest number of cases after America. Since both countries require an economic uplift more than ever, working together economically (in the very least) is necessary. However, again to reiterate, the paper does not see any kind of cooperation to take place.
Trade
The paper opines that trade could be of utmost significance for both nations' rapprochement. Unfortunately, in August of 2019, trade was formally suspended by Pakistan when India revoked Article 370 and 35a. Even prior to this, the potential for trade was never realized. Although improvements in recent years had been made, much more can be achieved in today's age of globalization.
Unfortunately, even when trade was ongoing, high tariff and non-tariff barriers owing to political chasms severely hindered it. Two primary reasons why trade has suffered is due to Pakistan's refusal to grant India most favoured nation (MFN) status and India's denial to eliminate non-tariff barriers on Pakistani goods.
Granting MFN status to a country means that the grantor country promises the grantee country lower tariffs or high import quotas – all for the sake of better trade. Although free trade initiatives like the South Asian Free Trade Agreement (SAFTA) exist under the aegis of the South Asian Association for Regional Cooperation (SAARC), tradecan hardly be defined as "free and fair".
The chief reason for the inefficacious implementation of SAFTA and other trade agreements is owed to the distraught relations between the antagonistic neighbours. According to the 2016-2017Annual Report of the Indian Ministry of Commerce and Industry, Pakistan and India's total trade was around $2.61 billion in 2015-2016. This figure has burgeoned lavishly since 2003-04 when it was an inadequate $345 million.
The trade balance between both countries has been predominantly in India's favour, with its exports to Pakistan totalling $2.17 billion while Indian imports from Pakistan only valuing $441 million in 2015-2016. However, according to the former governor State Bank of Pakistan, Ishrat Hussain, this trade deficit should not hamper the trading relations between Pakistan and India, as it is a win-win situation.
Pakistan and Indian trade occurs on an official (now suspended), indirect, and illegal level. Trade through authentic channels is official trade. Trade that takes place through other countries such as UAE, Singapore, Iran, etcetera is referred to as indirect and amounts to around $2 billion. Both countries should seek to minimize indirect trade and endeavour to achieve cost-effectiveness by trading directly with each other.
Illegal trade, lastly, consists of the goods smuggled through mostly the land border. Trade has also historically fallen victim to both countries' use of positive, negative, and sensitive lists which dictates what can and cannot be traded. The trade potential of both countries is somewhere around $10.9 billion with export potential being $7.9 billion while the potential of imports accounts for $3 billion.
Others suggest even larger figures –Ajay Bisaria, former Indian High Commissioner to Pakistan, mentioned that through the stabilising of relations, elimination of non-tariff barriers, and liberalisation o fthe visa regime,trade can rise to a massive $30 billion. The negative list of Pakistan is made up of 1,209 items predominantly from the electrical machinery, automobile, pharmaceuticals, steel, and textiles sector.
Pakistan's negative list aims to shield its auto-component and automobile industry from Indian imports (Taneja et al, 2013). Scholars retort Pakistan's apprehensions by highlighting that the country can benefit from inexpensive automobile imports from India – a more cost-effective alternative juxtaposed to the pricier imports Pakistan receives from Japan and Thailand. India on the other hand endeavours to protect its textile and clothing industry. India places high tariffs and duties on ready-made goods to protect its domestic industry.
While India is trepidatious that Pakistan's strong yarn and fabric manufacturing industry will undermine its small to medium scale sector, in reality, imports from Pakistan are more likely to contend with the mill sector rather than the power loom sector in India – therefore there is no justification to guard the larger companies against imports.
The positive list approach is muddled with misgivings, lacks transparency for traders, and not to mention leads to high transaction costs. The authors also note that minimizing NTBs and granting MFN status will boost market access for both countries. Trade liberalization of other items would also be beneficial for both countries.
India exports numerous goods that Pakistan exports from countries further off such as tea, electrical generating sets, sugar, petroleum products, etcetera, hence Pakistan can reduce transportation costs and save money if it begins importing these goods from India. Likewise, Pakistan can export surgical instruments, cement, wheat, sports goods etcetera to India which the latter relies on other countries for – this would be more inexpensive for India to import and a boon for Pakistan's exports.
Pakistan-India trade is also massively inhibited by subpar transport and infrastructure facilities. Due to the political environment of Pakistan and India, rail and air travel has always been subject to disparities while roads are not only limited but underdeveloped. Although new facilities were added for cross-border road transport, the land infrastructure leaves much to be desired.
The Attari-Wagah border in Punjab is the only operational land route between both countries (not including Kashmir) used for trade and tourism. The facilities at Attari-Wagah are underwhelming vis-à-vis the storage, handling, and clearing of goods, especially perishable ones. Due to manual security checks, it is tedious and time-intensive to load and unload goods.
Despite launching an Integrated Checkpost (ICP) in 2012 at Attari-Wagah, which included parking space, CCTV cameras, a separate trade gate for cargo trucks, and dedicated cargo storage, the trade facilities still remained relatively manual and time-consuming. A lot of the trade is also time-consuming due to security concerns on both sides of the border. Both countries, especially due to their egregious history, remain fearful of narcotics, weapons, ammunition etcetera entering from the other side.
Security agencies in Pakistan and India are therefore cynical of opening the border completely for trading and tourism. For years, businessmen from Pakistan and India alike have pressured their respective administrations to expand trading relations and reduce border disruptions that range from harassment by security forces to bureaucratic inhibitions. In the aftermath of 9/11, the debate on balancing security and trade became prominent.
Innovative mechanisms were adopted to not only maintain security but also keep a steady trade flow going. Despite being an arduous challenge, this has been undertaken by various nations commendably. Pakistan and India should learn from the international community and set up a more automated and effective border system that balances trade with security. For example, despite being strong trading partners, America has been weary of narcotics coming in from Mexico.
The delays in clearing freight-carrying trucks across the U.S-Mexico border cost both countries around 51,000 jobs and around $6 billion in 2005. In response to this, both the American and Mexican governments initiated the Unified Cargo Processing (UCP) program. The UCPprogram has proven successful in different parts of the America-Mexico border as waiting times have contracted as much as 85%.
The UCP program ensures that both American and Mexican staff jointly inspect cargo – therefore dual checks on each side of the border are removed. Furthermore, automation mechanisms such as gamma-ray truck scanners, weighbridges, X-ray scanners, surveillance systems, and the latest computers are of the utmost importance. The Ugandan government purchased cargo scanners valued at around 1.5 billion Ugandan Shillings to negate manual checking at the border.
Companies such as Cotecna have worked with many governments to supply, finance, install, operate, and even maintain an integrated border system based on cargo scanning technologies. Security dilemmas stretching from threats to genuine attacks in Pakistan and India have ignominiously dented the trading partnership.
Both countries should take inspiration from the aforementioned trading innovations as well as others and augment trade while not compromising upon security. India, in 2018,decided to add full-body truck scanners to the Attari ICP and replace vintage cameras with advanced CCTV ones. This was a great endeavour; however, a coordinated effort into improving both sides of the Attari-Wagah border would be more advantageous.
Pakistan and India should mutually decide on border requirements and implement these in a coordinated fashion – similar to how both countries incepted the ICP in 2012. Both countries should also enforce strict fines on smuggling and other illegal activities on the border. Lastly, Kashmir, both Azad Kashmir in Pakistan and Jammu & Kashmir in India, must not feel eclipsed.
Unfortunately, currently, intra-LOC trade is closed due to political tensions and the coronavirus.In 2008, both countries agreed to one of the biggest CBMs i.e. the inception of the intra-LoC trade through the Srinagar-Muzaffarabad and Poonch-Rawalakot routes.There are only 21 permissible items that can be traded. There are trade facilitation centres (TFCs) on both sides with trade officers present for regulation purposes.
The intra-LoC trade has remained resilient for the most part despite border escalations; however, trade at times is interjected due to a myriad of ceasefire violations on the Poonch-Rawalakot route. Agricultural products, shawls, spices, and so on are primarily traded. The intra-LoC trade is a great endeavour as it aids the economy and development of the Kashmir region – not to mention has led to greater people-to-people contact across the border.
It is projected that around $211 million has been traded from October 2008 until December 2011 across the LoC. Intra-LoC trade follows a barter system and has zero tariffs applied to them. Despite the promising start of intra-LoC trade, there is much room for improvement; if certain inhibitions were removed, it would advantage the Kashmiri people and region noticeably.
Traders have incessantly cited some severe qualms regarding intra-LoC trade and have threatened to stop trading if these concerns were not alleviated. Firstly, communication links between traders on both sides must be started – currently, they cannot call each other. Due to security concerns, India has disallowed the international direct dialling system from J&K to any part of Pakistan and Azad Kashmir. It is also not possible for the traders to meet their counterparts across the LoC.
Secondly, akin to the inadequate trading services on the Attari-Wagah border, the TFCs on both sides of the LoC suffer the same fate. Manual systems and massive security checks waste the time of traders and undermine trading flows. The use of X-ray cargo (truck) scanners has been suggested by traders. Furthermore, cold storage and generally improved storage for goods need to be provided since most of the goods are perishable such as vegetables and fruits.
Thirdly, traders have also desired more items to be allowed to be traded. The annual potential trade volume across the LoC is estimated to be around $974 million – unfortunately, trading volumes in the past do not even come close to this figure. Fourthly, establishing banking and financial channels and discounting the barter system is necessary to improve trade.
Currently, no banking system has been provided and no decision has been made regarding the currency to be used for trade. Traders cited this issue as one of the direst in need of resolution.
The paper will continue in part 2 and part 3.
Bangladesh violence exposes veneer of Indo-Bangladesh bonhomie
Protests in Chittagong, Comilla and elsewhere left 10 dead, besides loss of property. The protests were sparked over an allegation of desecration of the Holy Quran in a temple. The Holy Quran was found resting on the thigh of a Hanuman statue in a Durga Puja pandal near a pond in Comilla called Nanua Dighi. A raft of issues from water disputes to religious tension mask mistrust in the relationship. Let us look at some of them. Broken promises indicate that India looks to its own interest.
CAA/NRC
India's Citizenship Act and the national Register of Citizenship does not confer citizenship on the Bengali immigrants at par with non-muslim refugees. In one of his speeches, India's minister Amit Shah even called Bangladesh immigrants "termites". The BJP leaders quote from Sheikh Mujibur Rehman's book to say that Mujib, as an East Pakistani national, wanted to annex Assam into East Pakistan (Bangladesh). Bharatiya Janata Party MLA from Telangana T. Raja Singh Lodh demanded `Illegal Bangladeshi settlers and Rohingya should be shot if they do not return to their countries like gentlemen'. He made the statement in the context of the Supreme Court-monitored exercise to identify genuine Indian nationals living in Assam. A legislator from Goshamahal in Hyderabad, in similar vein, roared in a video message on a social networking site: "If these people, illegal Bangladeshis and Rohingya, don't go back with 'sharafat' (like gentlemen) then there is a need to talk to them in their own language. They should be shot. Only then India will be safe. Such illegal settlers were "shot and driven out" from some other countries.
YS Chowdary of the Telugu Desam Party Said illegal immigrants from Bangladesh had settled in Assam as part of a "conspiracy to destroy India". It is the responsibility of the government to send them back to Bangladesh, he added.
"Shoot on sight"
Indian Border Security force has orders to "shoot on sight" if any Bangladeshi citizen living near the 4,096 kilometer (2,545 mile)alluvial/shifting border, happens to cross over. Regarding border killings, Brad Adams, Executive Director of the Asia Department of Human Right Watch state that, "Routinely shooting poor, unarmed villagers is not how the world's largest democracy should behave" (Adams, Brad "India's shoot-to-kill policy on the Bangladesh border" The Guardian. London). According to a report published by Human rights organisations, around 1,000 Bangladeshi civilians have been killed by Indian Border Security Force (BSF) in a period of 10 years (from 2001 to 2010). The report also states that Indian paramilitary forces routinely threaten, abuse arbitrarily detain and torture local Bangladeshi civilians living along the border and Bangladeshi border guards usually don't help the Bangladeshi civilians. Odhikar, a Bangladesh-based human right organization, allege that acts of rape and looting have also been perpetrated by BSF at the border areas.
Bangladesh Border Guards hate the BSF so much that a soldier, accompanying his commander for a flag meeting with DG was shot dead.
Onion export banned
India suddenly stopped exporting onions to Bangladesh. While addressing India-Bangladesh Business Forum, in Delhi, Bangladesh PM Sheikh Hasina expressed grief on the onion crisis in her country. She taunted that she asked her cook not to use onions in her food. Hasina said, 'We are facing crisis on the onion issue. I don't know why you have banned onion export. Maine cook ko bol diya ab se khana mein pyaaz bandh kardo." Indian Government had banned export of Onions on September 29 (Times of India ).
India is the biggest supplier of onions to Bangladesh, which buys a yearly average of more than 350,000 tons. India abruptly slapped a ban on onion exports to Bangladesh. Following the export ban, onion prices in Bangladesh jumped by more than 50 per cent, prompting the government to procure supplies from elsewhere.
Vaccine export contract cancelled
India backed out of its agreement (December) with Bangladesh to supply 30 million doses of AstraZeneca vaccine, developed by Oxford University in cooperation with the Pune-based Serum Institute of India. The Institute announced that India had barred Serum from selling doses on the private market until everyone in India had received the vaccine.
Later, Salman F. Rahman, a Cabinet minister and co-founder of the Beximco Group, a Bangladeshi conglomerate, took over the responsibility to distribute three million doses of the AstraZeneca vaccine in Bangladesh.
Concluding remarks
The ruling Awami League itself is mired in charges of corruption and nepotism. Its army chief also is being besmeared. It cracked down hard on its opponents with the army chief's help. The persecution of Muslims in India and laws like the citizenship Amendment Act and the National Register of Citizenship turned Bangladesh into a simmering cauldron of resentment.Demand for expelling all Bangladeshis from various Indian states is gaining momentum. The onslaught against Bangladeshi Muslims in India is part of Hindutva (perverted Hindu nationalism) frenzy to harass Muslim community.
Bangladesh is tight-rope balancing China and India. Many cabinet ministers think that Bangladesh's future lies with stronger rapport with China. During her visit to China, Bangladesh's Prime Minister discussed a broad spectrum of issues and signed several memorandum of understanding. They cover the power sector, riverine matters including Brahmaputra River, commercial loans and formation of various working groups. Bangladesh has also accepted the Belt and Road Initiative.
Bangladesh has contracted Chinese in a proposed $300 million project downstream of Teesta River. Turkey also is improving relations with BD.
Changing complexion of "militancy" in the occupied Kashmir
Two teachers, Supinder Kaur and Deepak Chand, were shot dead in Srinagar on October7, 2021.The Resistance front owned the killing. The name implies that this organisation like the Jammu and Kashmir Liberation front does not have religious moorings. The front explained that "they were killed because they harassed and warned the parents with dire consequences if the students did not attend the school function on August 15 (India's Independence Day).
In a tweet, the Inspector general of Kashmir police disclosed that 28 civilians had been killed din the valley during 2021". Five persons belonged to local Hindu and Sikh communities. . Two persons were non-Hindu labourers (pic.twitter.com/j5R2MVWrT3).
Each killing follows massive crackdowns, cordons and searches, and rounding up of innocent people as suspects mostly members of Jammat-e-Islami now banned, and Hurriyat members.
Who the Resistance Front is?
Very little is known about the Front. The Resistance Front publicly emerged in the aftermath of August 5, 2019, when the Central government stripped Jammu and Kashmir of autonomy under Article 370 and split the state into two Union Territories. The Article 15-A also was abrogated. This article guaranteed special protections to Kashmiri people defined as "permanent residents" of Jammu and Kashmir.
The Front came into limelight when it owned a grenade attack in October 2019. Eight civilians on Srinagar's busy Hari Singh High Street were injured in the attack. The Front is shy of social posts. But, it did announce its debut on the chat platform, Telegram.
India attributes the April intense gunfight between with security forces in the Keran sector (Kupwara district) to this Front. It left five personnel of the army's elite Special Forces dead.
Another encounter has continued for five days until October 19 in Mendhar sector. India admits having lost several soldiers, including a junior commissioned officer, in the fight The Indian forces dared not enter into the forest. They were content to use heavy guns from the outside. The Indian forces' initial impression was that the front uses only pistols and improvised explosives. That has been proved wrong.
To disguise their ignorance about the Front, the forces say, 'These acts are committed by newly recruited terrorists or those who are about to join terrorist ranks'.
IGP Kashmir Vijay Kumar says, 'A total of 28 civilians have been killed by terrorists in 2021. Out of 28, five persons belong to local Hindu and Sikh communities and two persons are non-local Hindu labourers.'
India shaken
The non local Kashmiri migrants have no faith in police protection. They are returning to their home towns. The remaining persons are being shifted to army camps.
India's home minister has planned a visit to Srinagar to familiarize himself with the situation. Indian prime minister Modi is being blamed at home and abroad for emergence of the Resistance Front. The critics point out that Kashmiriat had been the crucible of several civilizations. But India's reign of terror compelled the native Kashmiri to become xenophobic.
Modi ventilated his ire at rights criticism in his speech before the National Human rights Commission.
He stressed that welfare measures like providing electric connection, alleviating poverty were more important than human rights.
The NHRC is a statutory body that was constituted on October 12, 1993, under the Protection of Human Rights Act. It takes cognisance of human rights violations, conducts enquiries and recommends compensation to victims from public authorities besides other remedial and legal measures against the erring public servants. However its present chairman is believed to be BJP stooge.
Kashmir, a Guantanamo Bay
Even Mehbooba Mufti, a former BJP ally, has been compelled to call Kashmir a Guantanamo Bay prison. She called for lifting ban on Jammu and Kashmir Liberation Front, Jama'at-e-Islami, withdrawal of `sedition' or `terrorism' cases against Kashmiri leaders or ordinary folk. Her voice proved to be a voice in the wilderness. What else could Mehbooba call Kashmir _ `Kashmiris feel that they are literally imprisoned in a cage from which almost all exit routes are barred save one, to India, which is also not without peril. Kashmiris are distrusted and treated poorly in many parts of India, whether as students or as traders' (A.G. Noorani, Kashmir, a prison, Dawn January 12, 2019). Trade across the Line of Control has been stopped and `terrorism' charges slapped on some traders. Even the tyrannical Dogras and their British overlords facilitated Kashmir trade with Central Asian and other states. Kashmiri markets used to be flooded with foreign traders and their merchandise _books, shawls, gold tillas, Russian textiles, Kokandi silk, Bukharan rumals (handkerchiefs) and coral. Trade from British India would flow through Kulu via the Chang Chenmo route to Yarkand, bypassing the maharaja's customs officials in Leh. In 1870, Maharaja Ranbir Singh signed a special treaty in Sialkot with Viceroy Lord Mayo to accept this route as a 'free highway', later known as Treaty Route. Central Asians intending to perform hajj used to travel through this route to Karachi or Bombay sea-ports to board ships. To facilitate pilgrims, highway provided rest houses, and supply depots jointly supervised by British and Kashmir officials. Now, even the Kashmir Highway stands closed to civilian traffic during military-convoy movement.. A minor, violating road closure, was brutally crushed by an Indian army vehicle."
Mehbooba revealed her government was dismissed for expressing ennui at central-government atrocities, not returning dead bodies of `encounter' victims and burning them, not allowing funeral prayers, demanding talks with Pakistan, registering an FIR against an army officer, resisting change in Kashmir's special status, and so on (Indian Express dated April 18. 2019). A cursory look at Kashmir press is horrifying _ Sedition cases were slapped on three Aligarh- university Kashmiri students for trying to hold prayers for Hizb militant Wani, Kashmiri students and traders at Wagah border are forced to chant anti-Pakistan slogans and post them to face book. Kashmir students and traders were attacked or looted throughout India. About 700 students, including girls, fled to Valley. Even holders of PM Modi's merit-based competitive scholarships had to rush back to Valley for safety. Kashmiri journalists in Indian states were roughed up, mercilessly beaten, and told to go back Meghalaya governor officially directed to boycott everything Kashmiri. Some Kashmiris petitioned Supreme Court to intervene. In its order, the Supreme Court directed 10 states and various institutions to take remedial steps, but in vain.
Fake encounters
People have lost trust In India's claims of success in "encounters", mostly fake. In July last year, security forces in Kashmir claimed to have killed three "unidentified hardcore terrorists" in a gunfight in Amshipora village of Kashmir's Shopian district. They had last made phone calls to their families on July 17, 2020, a day before the purported gunfight had taken place.
An army inquiry and a police probe into the encounter established that the three suspected militants killed in Amshipora were shot dead in a fake encounter.
Indian army stages such encounters to earn reward of Rs. 20 lac per encounter. A year has gone by but the captain accused of masterminding and executing the fake Amshipora encounter is still unpunished. He abducted three labourers from their homes and shot them dead as "terrorists". Those killed in Shopian in July 2020 were Mohammed Ibrar of Tarkasi village, Imtiyaz Ahmad of Dharsakri village, and Ibrar Ahmad.
Concluding remark
It is obvious that it is not all hunky dory in Kashmir as India claims. The changed dimension of "militancy" is an incurable headache for the Modi's government.
A Peep into Tehreek-e-Taliban Pakistan's Tricky Relations with Afghan Taliban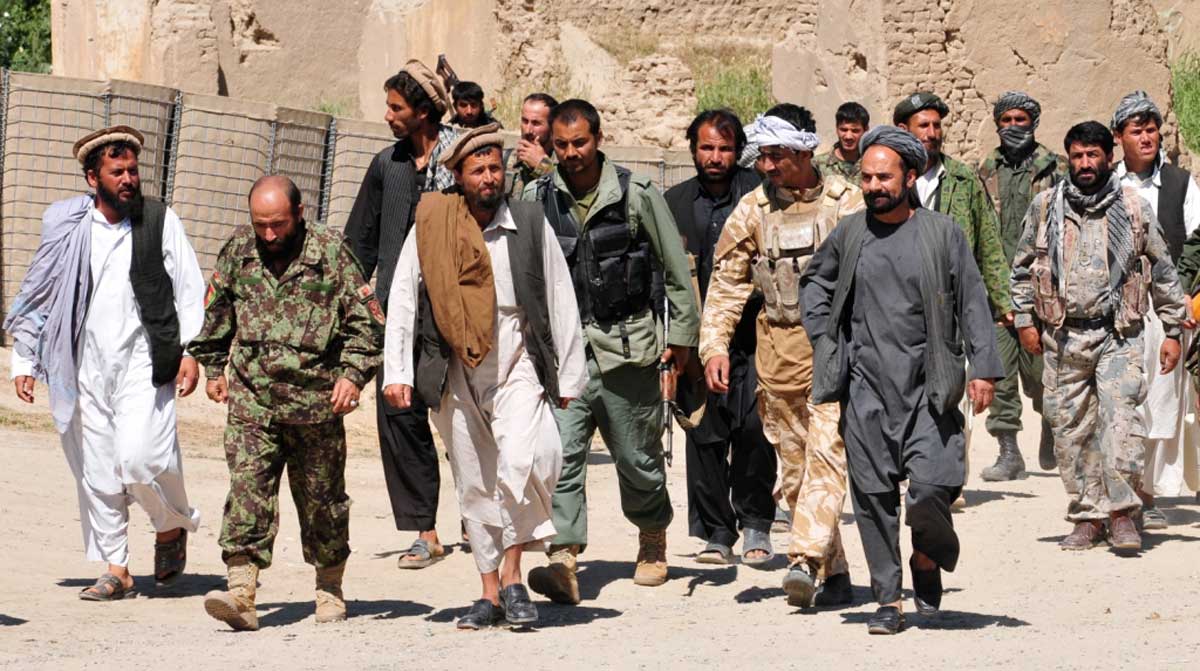 To understand the interesting relationship between the Tehreek-e-Taliban Pakistan (TTP), also known as Pakistani Taliban, and the Afghan Taliban, one must look into the history to know how the linkages were developed between the two entities and why the Afghan Taliban are not responding in equal measures to take the decisive action against the TTP.
The TTP has waxed and waned over the years. Under the leadership of Baitullah Mehsud (1972-2009), 13 militant outfits, some estimations guess 50, assembled in December 2007 to exact the revenge of the Lal Mosque operation. The Mehsud tribe of South Waziristan is the largest group in the TTP. There were many precursors group of the TTP, such as Sufi Muhammad (1933-2019) who established the Tehreek-e-Nafaz-e-Shariat-e-Muhammadi and led thousands of militants against the occupational forces in Afghanistan. Hafiz Gul Bahadur and Mullah Nazir also joined the Baitullah-led TTP faction in 2008, both having links with Al Qaeda and the Afghan Taliban. Pakistan has launched several operations against them, namely Operation Rahe-e-Rast (2009), Rah-e-Najat (2009), Zarb-e-Azab (2014) and Operation Radd-ul-Fasaad (2017). In the past, Pakistan claimed a complete victory against the TTP.
The TTP orchestrated a campaign of suicide bombings against Pakistan from 2006 to 2009. On 16 December 2014, TTP gunmen stormed the Army Public School in the northern city of Peshawar and killed more than 150 people, while 132 of them were children. After the capture of Kabul by the Afghan Taliban, the TTP is active again and claiming it carried out 32 attacks in August 2021 against Pakistan. Islamabad and Beijing held the TTP responsible for the July 14 suicide attack that killed nine Chinese engineers working on a hydroelectric project in Kohistan district. Pakistan accuses the Indian secret agency Research and Analysis Wing (RAW) and Afghanistan's National Directorate of Security (NDS) of funding and supporting the TTP. Reports confirm that the TTP has sanctuaries in Kunar and Nanghar provinces of Afghanistan.
It is very difficult to measure the relationship between the TTP and the Afghan Taliban. Michael Kugelman, Asian deputy director at Washington Wilson Centre says, "The two groups have been separated from the same ideological cloth." For the Afghan Taliban, the TTP has boosted their membership. For the TTP, the Afghan Taliban enhanced their resources and legitimacy. The factor of having links with the TTP reduces the Afghan Taliban's chances to rely on Pakistan.
The TTP is eager to show its relations with the Afghan Taliban. TTP's media showed the pictures of Hakim Mullah Mehsud and Maulvi Nazir with Mullah Sangeen Zardan, a key commander of the Haqqani network. Like the Afghan Taliban, the TTP has established its links with Al Qaeda; however, its main branch still adheres to the Afghan Taliban.
The TTP members were trained and educated at the same religious seminaries that produced the Afghan Taliban. Pakistan's long ties with the Taliban might have generated hopes that the Islamist group would help rein in the TTP's cross-border violent activities from their Afghan hideouts. But they say those expectations could be shattered, citing the ideological affinity between the Afghan and Pakistan Taliban.
The Afghan Taliban also released 800 TTP militants, including its deputy chief Maulvi Faqir Muhammad. According to a recent report prepared for the United Nations Security Council (UNSC), the Afghan Taliban and Pakistan Taliban have carried on "relations mainly as before". The TTP supported the Afghan Taliban militarily against the Afghan government forces in the recent takeover. TTP's new rhetoric is consistent with the Afghan Taliban's position of not recognizing the Durand Line as a legal border and opposing its fencing by Pakistan because it has divided the Pashtun tribes.
Amir Rana, Director at Pakistan Institute of Peace Studies (PIPS), says, "The Afghan Taliban triumph has emboldened Islamic militants, including those in the TTP and boosted their morale. The wooing back of the disgruntled group and release of prisoners have increased TTP's capability and military strength, hindering Pakistan's efforts to eradicate terrorism within its borders."
Zabihullah Mujahid, Spokesperson for the Afghan Taliban, said in an interview, "The relationship between the TTP and the Afghan Taliban will continue to be dictated by religious-ideological convergence, ethnic-fraternal linkages and close camaraderie." But he denied there was any collaboration between them. The Afghan Taliban and the TTP known to share the ideal of governing by 'sharia' or Islamic law. However, the Afghan Taliban have not spoken openly against the TTP.
Michael Kugelman commented, "For Pakistan, getting the Taliban to curb the TTP amounts to a daunting task. The TTP has long been allied with the Afghan Taliban, and it has partnered operationally with them. The Taliban are not known for denying space to its militant allies, and I do not see the TTP being an exception to the rule."
The TTP has rejected Islamabad's amnesty overtures. In an exclusive interview with Japan's oldest newspaper Mainchi Shimbun, TTP leader Mufti Noor Wali Mehsud welcomed the Taliban return to power in Afghanistan after 20 years of absence. "We are hopeful for a strong relationship between two of us. The TTP views the Doha Accord 2020 as a major win for all the Jihadists and their ideology."
The TTP also differs from the Afghan Taliban in its goals and attitude toward the Pakistan government. In 2009, the Afghan Taliban denied having ties with the TTP attack on civilians. Some Afghan Taliban have sympathies with the TTP. But it is clear that the Afghan Taliban do not want to develop their official ties with the TTP, and nor do they want to be involved in the tussle between the TTP and Pakistan government. Its permissive treatment of the TTP could be a matter of internal politics. Cracking down on foreign fighters might create rifts in the rank and file of the Afghan Taliban who view these fighters as brothers in arms.
Columnist Kamran Yousuf writes in Express Tribune, "Pakistan has handed over to the Taliban 'a list of most wanted' terrorists affiliated with the banned TTP. Islamabad seeks a decisive action against them. Hibatullah Akhundzada, supreme commander of the Afghan Taliban, has established a three-member commission to investigate the Pakistan claims. Afghan Taliban leaders Mullah Umar and Sirajuddin Haqqani had repeatedly attempted to convince the TTP to focus on the Afghan Jihad. But these efforts had always been fruitless because waging of the Jihad against Pakistan forms the basis for TTP's separate identity.
Noor Wali Mehsud said, "We will free our land region from the occupation of Pakistan forces and will never surrender to their atrocious rule. We want to live on our land according to the Islamic law and tribal traditions. We are the Muslims and the Pashtuns. The independence of Pakhtunkhwa and Pashtun tribal areas is national and religious duty of all Pashtuns." (DAWN, 23 March)
Another possible and perhaps more likely outcome is that the Afghan Taliban avoid interference in the TTP-Pakistan conflict, preferring to stay neutral and maintain their historical ties with the TTP as well as Pakistan.
Zabihullah Mujahid noted, "The issue of the TTP is one that Pakistan will have to deal with, not Afghanistan. It is up to Pakistan, and Pakistani ulema and religious figures, not the Taliban, to decide on the legitimacy or illegitimacy of their war and to formulate a strategy in response." (Geo TV, Aug 28)
Noor Wali Mehsud said, in a recent interview with CNN, that his group will continue its war against Pakistan security forces and its goal is to take control and free the border region. Mehsud also admitted that his group has a good relation with the Afghan Taliban, hoping to benefit from their victories across the border.
Despite an ideological convergence, there appears many differences between the TTP and the Afghan Taliban. The Afghan Taliban condemned the killing of children in APS Peshawar. Condemning the attack, Zabihullah Mujahid said, "The killing of innocent people, children and women are against the basic teachings of Islam and this criterion should be considered by every Islamic party and government."
The Afghan Taliban emerged in 1990, while the TTP in 2007. The TTP has a separate chain of command. Although the two groups' aims overlap, they do not match. The TTP, unlike the Afghan Taliban, has been designated as a foreign terrorist organization by the US. The two has different sponsors. The TTP is closer to the global jihadist agenda of targeting the far enemy. The Time Square bombing in 2010 and killing of Chinese nationals are the examples in this regard.
Both work with Al Qaeda. In the case of the TTP, this relation is stronger. Al Qaeda has played an instrumental role in the foundation, rise and expansion of the TTP. Although both are the Pashtuns, but the Taliban belong to Afghan tribes and the TTP is from the Mehsud tribe. The Afghan Taliban are more unified than the TTP.
Asfandyar Mir, a postdoctoral researcher at Stanford University for International Security and Cooperation, said, "Both Jalal and Siraj Haqqani mediated 'jirgas' to resolve the organizational issues and factionalism in the TTP."
The TTP has also tried to diversify its recruitment and banned groups like the Pashtun Tahafuz Movement (PTM) as well as Balochistan insurgency. The TTP makes it clear that 'it does not entirely agree with the ideology of those movements but has sympathies with those being targeted by Pakistan establishment'. (Faran Jeffery)
The Diplomat reported that the Haqqani-sponsored talks between Pakistan and TTP had failed in 2020. The Taliban have generally been hesitant to push the TTP too hard. Rahimullah Yousufzai, a security analyst, said, "The Afghan Taliban, or for that matter, the Haqqani's, could have done more to restraint the TTP from attacking Pakistan but that has not happened." Asfandyar Mir said, "The Afghan Taliban have never meaningfully condemned or restrained the TTP from carrying out violence in Pakistan." (TRT)
After the withdrawal of US-led coalition forces from Afghanistan, the evolving security situation of the region requires that Pakistan should play a more proactive role in manipulating this delicate balance between TTP and the Afghan Taliban. Otherwise, the chances of peace for the region are not sure.