The years 2020 and 2021 will go down in history as the two-year period of the Covid-19 pandemic, a global health catastrophe which, although less severe than the two great pandemics of the 20th century – the Spanish flu pandemic of 1918-1920 and the Asian flu pandemic of 1958-1960 – has caused and is still causing not only extremely severe health problems for millions of world's citizens, but also severe negative social and economic repercussions.
Once the world has overcome the health emergency, thanks to vaccines and 'herd immunity', all nationsshall deal with the economic and social consequences of the pandemic, against which the governments' ability to ensure their citizens not only health protection, but also new and more appropriate living conditions, will be measured.
It will be a complex challenge which, however, could also be a historic opportunity to launch new development models capable of improving not only people's living conditions, but also the environment in which we live, with new and daring energy policies.
Fortunately, the plans for recovering from the disastrous economic consequences of the pandemic are all oriented towards what has been defined in Italy – even at institutional level – as the "Ecological Transition", a formula aimed at planning and orienting the exit from the economic crisis towards an ever wider use of alternative energy sources.
According to the latest report (December 2020) by the International Energy Agency (IEA), "renewable energies can be defined as almost immune to the economic aspects of the pandemic".
Although global energy demand fell by 5% in 2020due to the collapse of industrial production, the consumption of solar, wind and wave energy increased by 7% over the same period.
Furthermore, the health crisis is leading to the gradual closure of old fossil fuel infrastructure.
The IEA Executive Director, Faith Birol, however, said that 'renewable energy is resilient to the Covid-19 crisis, but not to political uncertainty… governments should contribute to achieve sustainable recovery with the transition to clean energy'.
As emphasized by Birol, if "the policies promised by President Biden during the election campaign are implemented in the United States", America could provide a major contribution to the decarbonisation of the energy sector in the coming years.
However, a symbolic step of great political significance has already been taken by the new President who, as first measure adopted just a few hours after taking office, signed the directive bringing the United States back within the scope of the 2012 Paris Agreements on combating climate change – agreements from which Donald Trump had blatantly dissociated himself.
According to the IEA study, renewables will grow substantially worldwide in 2021, driven by the commitment and efforts of China and the United States, while India and Europe will also play their part with a 10% growth in clean energy production.
The most successful technologies will be those in the wind, hydroelectric, marine and photovoltaic sectors.
Again according to the IEA, "the total installed wind, solar and marine capacity is bound to overtake natural gas in 2023 and coal in 2024".
In all experts' opinion, however, the rise of renewables and the consequent greater environmental protection shall be guided and led by politics, with a view to winning the bet of a positive exit from the Covid-19 crisis not only with a return to the pre-pandemic status quo, but also and above all with the laying of solid foundations for a better world.
As mentioned above, China is proving to be the driving force behind the 'turning green' in energy production.
After being one of the countries mostly responsible for global pollution and global warming due to the whirlwind pace of its economic development, the People's Republic of China has launched a new five-year plan (the 14thone) within which – as said by the young Minister of Natural Resources, Lu Hao -"China shall develop and promote the harmonious coexistence of man and nature, through the all-round improvement of resource use efficiency and a proper balance between protection and development".
It is an important commitment that China has immediately undertaken, by concretely promoting research and development in the field of electricity production from sea waves and hydrogen production through water electrolysis, also through innovative models of scientific cooperation with Europe.
In its five-year plan, China foresees that in 2030 carbon dioxide emissions per unit of GDP will be reduced by 65% compared to 2005, and that renewable and clean energy will rank first in energy production.
The European Union will invest 470 billion euros in research and development projects in the field of clean energy, with a particular focus on energy production from hydrogen – as part of a project launched in the summer of 2020, called "Hydrogen Energy Strategy" – thanks to which by 2024 the European Union will equip itself with devices for the electrolysis of renewable hydrogen, capable of outperforming non-renewable and polluting energies, with the production of one million tonnes of clean hydrogen.
Europe has always been at the forefront of marine energy production and has developed technologies that have rapidly spread to the United States, Australia and, above all, China.
Italy is at the forefront of research and production of clean energy from waves and hydrogen.
It has developed the 'Penguin Wave Energy Converter', a device which – placed at a depth of 50 metres in sea water – produces energy without any negative impact on flora and fauna.
The same holds true for the Inertial Sea Wave Energy Converter (ISWEC). It is a device which, occupying a sea section of only 150 square metres, produces 250 MWh of electricity annually, thereby cutting production and CO2 emissions by 68 tonnes a year.
Equipment for hydrogen production through electrolysis on an industrial scale will also be made in Italy and will produce 100,000 tonnes of 'clean' hydrogen annually within the next 15 years.
It is in this perspective that the 'China-Europe Cooperation Project for Power Generation and Hydrogen Production from Sea Waves and Other Renewable Energy Sources' is taking shape, upon the initiative of the Rome-based International World Group and the Shenzen-based 'National Ocean Technology Centre'.
The agreement is designed to laying the foundations for the development of synergies and coordinated efforts, which will spread from Europe to the rest of the world through the "Belt and Road Initiative", for the production of clean energy from sea waves in a world where 40% of population lives within 100 kilometres of the nearest sea.
In the coming decades, the production of clean energy and the gradual abandonment of the most polluting production sources will not only have positive economic effects in the field of industrial production.
Clean energy is destined to become a factor of balanced and sustainable growth, thus laying the foundations for new socio-economic development models paving the way for effective globalisation of the climate and environmental problems created by these twentieth-century production models which, albeit having contributed to the progress of humanity, had also reached the point of causing its collapse.
Europe, the United States, China and Italy can become the centres of gravity of a strategy for 'turning green', capable of protecting not only the wellbeing of future generations, but also their health.
In the world to come after the pandemic, the environment must stop being merely an asset to be protected and safeguarded, but must become the engine of a new more humane, more efficient, cleaner and more intelligent development model.
Libya's Energy Puzzle: Every Challenge is an Opportunity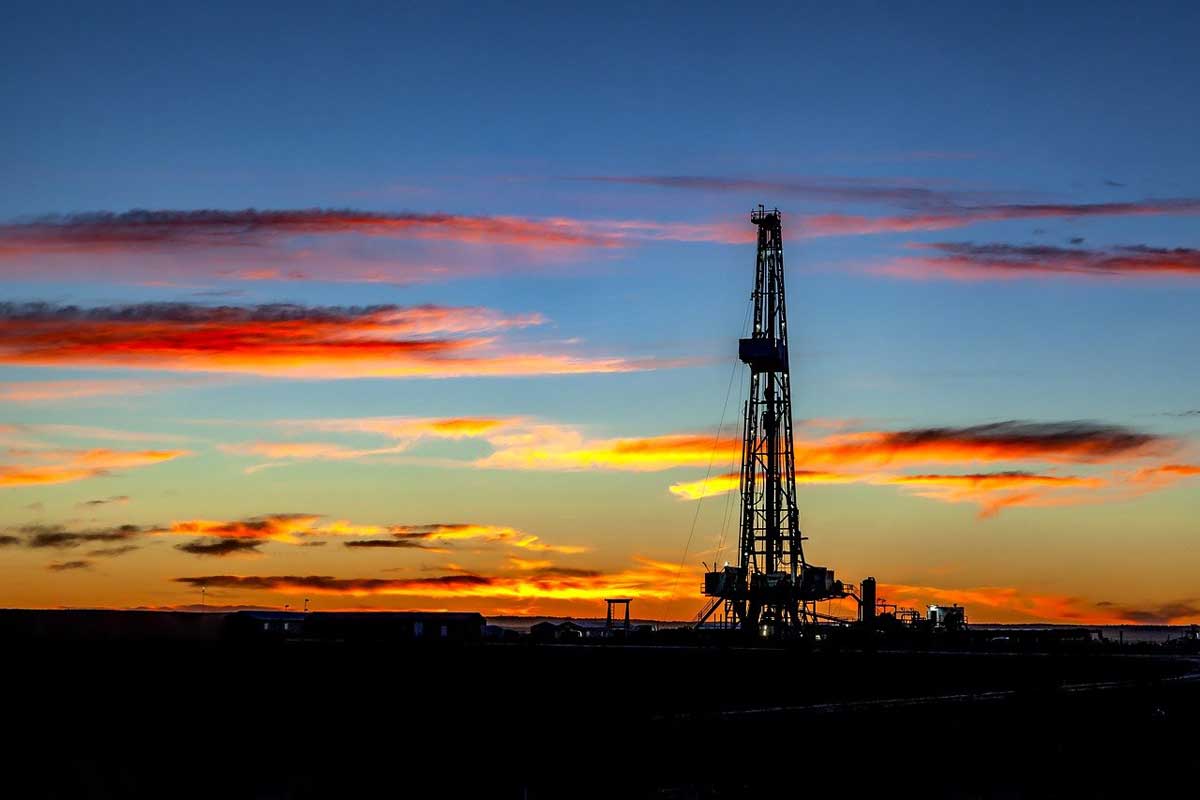 Libya's energy sector remains divided between two authorities, the National Oil Corporation (NOC) and the Petroleum Facilities Guard, and three governments namely the House of Representatives in Tobruk, the General National Congress and the Presidential Council in Tripoli. Failure to conduct a fair and expedient election in late December 2021 is expected to prolong division of Libya's oil wealth between East and West. This would cement the presence of foreign powers and mercenaries in and around Libyan oil and gas installations.
The country's oil and gas reserves are estimated at approximately 48 billion barrels of crude oil and 52 trillion cubic feet of gas. Libya's oil production was 1.3 million barrels per day (bpd) on average throughout 2020, with plans for oil production to reach up to 2 million bpd within the next five years.
These plans, however, can prove futile because of militant attacks on oil and gas installations, increased number of leaks due to lack of infrastructure maintenance, and the possibility of renewed months-long blockades on energy facilities. The December closure of Shahara field, Libya's largest oil field in the southwest part of the country, by militants was translated into temporary reduction of oil production by around 350 thousand bpd. That means overall oil production easily decreased at approximately 700 thousand bpd, thus constituting Libya's lowest production level within a year period.
In addition, months-old blockades on energy facilities, throughout the last few years, have led to the halt of significant part of exports. According to the central bank in Tripoli, oil and gas revenues for 2020 plummeted to 652 million dollars from around 7 billion dollars in 2019, which is, practically, a drop by 92 percent.
Overall, militant attacks and blockades prevent oil exports and deprive Libya from revenues that could be otherwise funneled to its reconstruction. It is also noteworthy that the under-funding of the NOC due to failure to pass a national budget has starved it of economic resources, preventing upgrades to the aging or damaged oil infrastructure, and limiting oil and gas production.
Foreign Energy Investment Flows
Despite the challenges, foreign investment plans continue unabated. French Total, through its subsidiary Total Energies, foresees the execution of a 2-billion-dollar investment plan to increase the production capacity of the North Gialo and NC-98 oil fields.
Concurrently, Total Energies partners with American ConocoPhilips exploration and production company for the acquisition of American Hess Corporation's 8.16 percent interest in the six Waha oil concessions located in the Sirte Basin in eastern Libya. The commercial deal will increase the French company's stake in the concessions to 20,4 percent from the current 16,3 percent, thus solidifying the energy footprint of France in Libya.
On a parallel level, Royal Dutch Shell announced its plans not only to re-develop ageing fields like the block NC-174 in the Murzuq basin but also to develop new fields offshore the Cyrenaica basin and onshore the Ghadames and Sirte basins. Shell's investment plans signal its re-entry in Libya after a decade's absence attributed to the 2011 first Libyan civil war.
The attraction of substantial international investment in the energy sector of Libya, however, remains dependent on improved security and a stable and united government that is outcome of elections.
Russia and Turkey at the Forefront of Actions
In the meantime, foreign powers persist in their battle for control over Libya's energy wealth, with Russia and Turkey being at the forefront of the evolving dominance process. Russian security contractors and Russian-aligned mercenaries are stationed in Libya to protect critical energy assets operated by Russian oil companies like Gazprom and Rosneft. Moscow wants to export Libyan oil to Europe in accordance with the relevant provisions of a Memorandum of Understanding (MoU) signed between Russian major Rosneft and NOC that foresees the sale of Libyan crude oil to third markets, and the signing of additional energy deals that will allow Moscow to maintain its position as a leading supplier of energy to Europe.
Moscow also looks eager to get a piece of the reconstruction pie in Libya with the renewal of a 2.6-billion-dollar contract for a railway that will connect the city of Sirte to Benghazi, and with the execution of other infrastructure projects. On top of that, Moscow maintains military interests in Libya and persistently pursues its bid to gain a permanent naval facility on the 1,900-kilometer Libyan coast that will serve as a Russian gate to Africa.
For its part, Turkey looks eager to collect Qaddafi-era debt owed to Turkish businesses, to participate in the 50-billion-dollar of reconstruction contracts, and to establish a Turkey-Libya axis that would disrupt the alignment between Greece, Israel, Cyprus, and Egypt. This was the specific goal of the Turkey-Libya MoU on the demarcation of maritime boundaries, which is nevertheless invalid for two reasons: Firstly, it was not ratified by the Libyan Parliament and, secondly, it was not approved unanimously by members of the Presidential Council in breach of the UN-sponsored Libyan Political Agreement.
Alarming bells have started to ring in western capitals over the alleged close cooperation between Russia and Turkey on the basis that they have practically divided Libya, on the patterns of Syria, into distinct spheres of influence between them. There are worries that Libya is divided along Islamic lines supported by Turkey. Turkish support of Islamic militias with military equipment is allegedly used to damage Libyan critical energy infrastructure. The ultimate Turkish goal is to control a large portion of Libya's offshore gas, to disrupt the unimpeded flow of energy, and thus control a significant part of Libyan energy reserves.
The Way Out
To prevent a security breakdown and another round of civil conflict that will negatively impact development and production of energy resources in Libya, a new definite elections date must be declared. The UN can serve as valuable vehicle in this direction by ensuring that Libyan presidential and parliamentary elections are held as soon as possible, while enabling the resolution of pending matters that postponed them in the first place. Failure to meet a new elections' deadline would trigger a constitutional crisis, undermine the legitimacy of the political system, create an opening for domestic spoilers, and provide a pretext for foreign powers to maintain their malign military presence in Libya.
Evidently, time is of essence. But still, there is a window of opportunity for Libya to escape the vicious cycle of instability and uncertainty that prevents the realization of its full energy potential. It is beyond the shadow of a doubt that the international community can play a constructive role to this end.
Energy transition is a global challenge that needs an urgent global response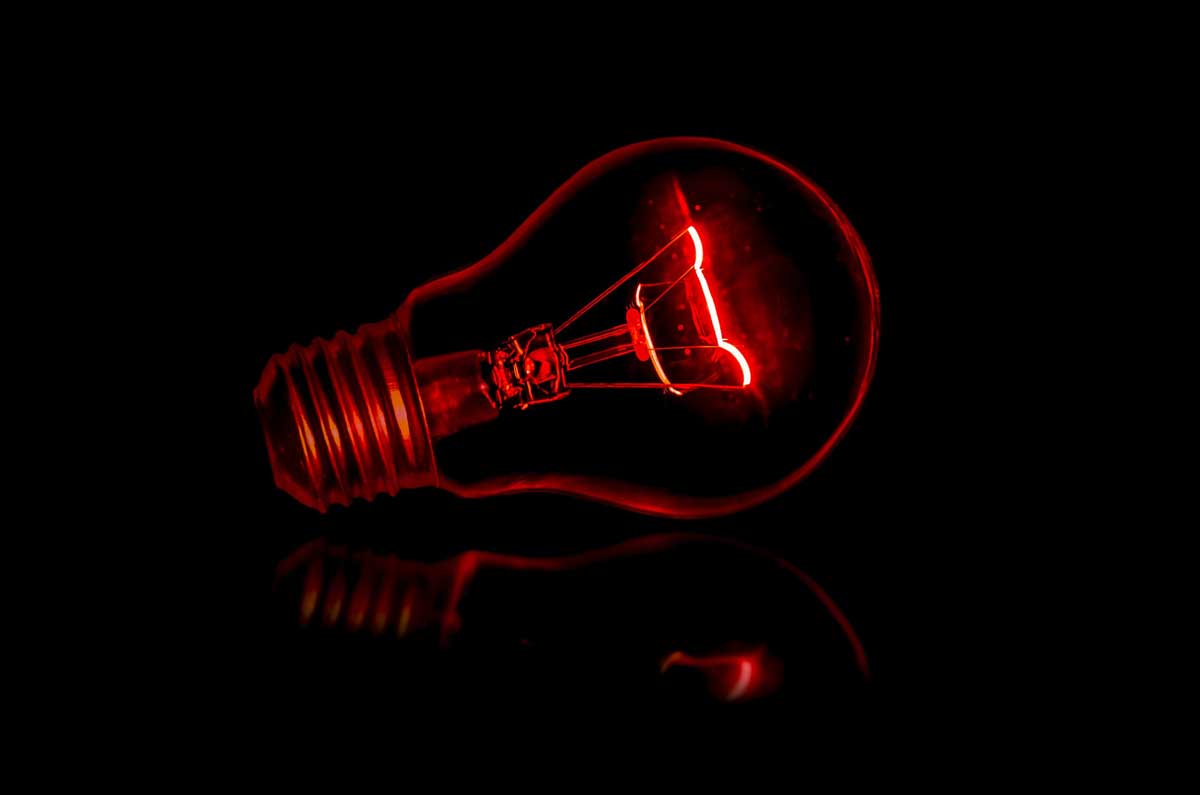 COP26 showed that green energy is not yet appealing enough for the world to reach a consensus on coal phase-out. The priority now should be creating affordable and viable alternatives
Many were hoping that COP26 would be the moment the world agreed to phase out coal. Instead, we received a much-needed reality check when the pledge to "phase out" coal was weakened to "phase down".
This change was reportedly pushed by India and China whose economies are still largely reliant on coal. The decision proved that the world is not yet ready to live without the most polluting fossil fuels.
This is an enormous problem. Coal is the planet's largest source of carbon dioxide emissions, but also a major source of energy, producing over one-third of global electricity generation. Furthermore, global coal-fired electricity generation could reach an all-time high in 2022, according to the International Energy Agency (IEA).
Given the continued demand for coal, especially in the emerging markets, we need to accelerate the use of alternative energy sources, but also ensure their equal distribution around the world.
There are a number of steps policymakers and business leaders are taking to tackle this challenge, but all of them need to be accelerated if we are to incentivise as rapid shift away from coal as the world needs.
The first action to be stepped up is public and private investment in renewable energy. This investment can help on three fronts: improve efficiency and increase output of existing technologies, and help develop new technologies. For green alternatives to coal to become more economically viable, especially, for poorer countries, we need more supply and lower costs.
There are some reasons to be hopeful. During COP26 more than 450 firms representing a ground-breaking $130 trillion of assets pledged investment to meet the goals set out in the Paris climate agreement.
The benefits of existing investment are also becoming clearer. Global hydrogen initiatives, for example, are accelerating rapidly, and if investment is kept up, the Hydrogen Council expects it to become a competitive low-carbon solution in long haul trucking, shipping, and steel production.
However, the challenge remains enormous. The IEA warned in October 2021 that investment in renewable energy needs to triple by the end of this decade to effectively combat climate change. Momentum must be kept up.
This is especially important for countries like India where coal is arguably the main driver for the country's economic growth and supports "as many as 10-15 million people … through ancillary employment and social programs near the mines", according to Brookings Institute.
This leads us to the second step which must be accelerated: support for developing countries to incentivise energy transition in a way which does not compromise their growth.
Again, there is activity on this front, but it is insufficient. Twelve years ago, richer countries pledged to channel US$100 billion a year to less wealthy nations by 2020, to help them adapt to climate change.
The Organization for Economic Cooperation and Development estimates that the financial assistance failed to reach $80 billion in 2019, and likely fell substantially short in 2020. Governments say they will reach the promised amount by 2023. If anything, they should aim to reach it sooner.
There are huge structural costs in adapting electricity grids to be powered at a large scale by renewable energy rather than fossil fuels. Businesses will also need to adapt and millions of employees across the world will need to be re-skilled. To incentivise making these difficult but necessary changes, developing countries should be provided with the financial support promised them over a decade ago.
The third step to be developed further is regulation. Only governments are in a position to pass legislation which encourages a faster energy transition. To take just one example, the European Commission's Green Deal, proposes introduction of new CO2 emission performance standards for cars and vans, incentivising the electrification of vehicles.
This kind of simple, direct legislation can reduce consumption of fossil fuels and encourage industry to tackle climate change.
Widespread legislative change won't be straightforward. Governments should closely involve industry in the consultative process to ensure changes drive innovation rather than add unnecessary bureaucracy, which has already delayed development of renewable assets in countries including Germany and Italy. Still, regardless of the challenges, stronger regulation will be key to turning corporate and sovereign pledges into concrete achievements.
COP26 showed that we are not ready as a globe to phase out coal. The priority for the global leaders must now be to do everything they can to drive the shift towards green energy and reach the global consensus needed to save our planet.
Pakistan–Russia Gas Stream: Opportunities and Risks of New Flagship Energy Project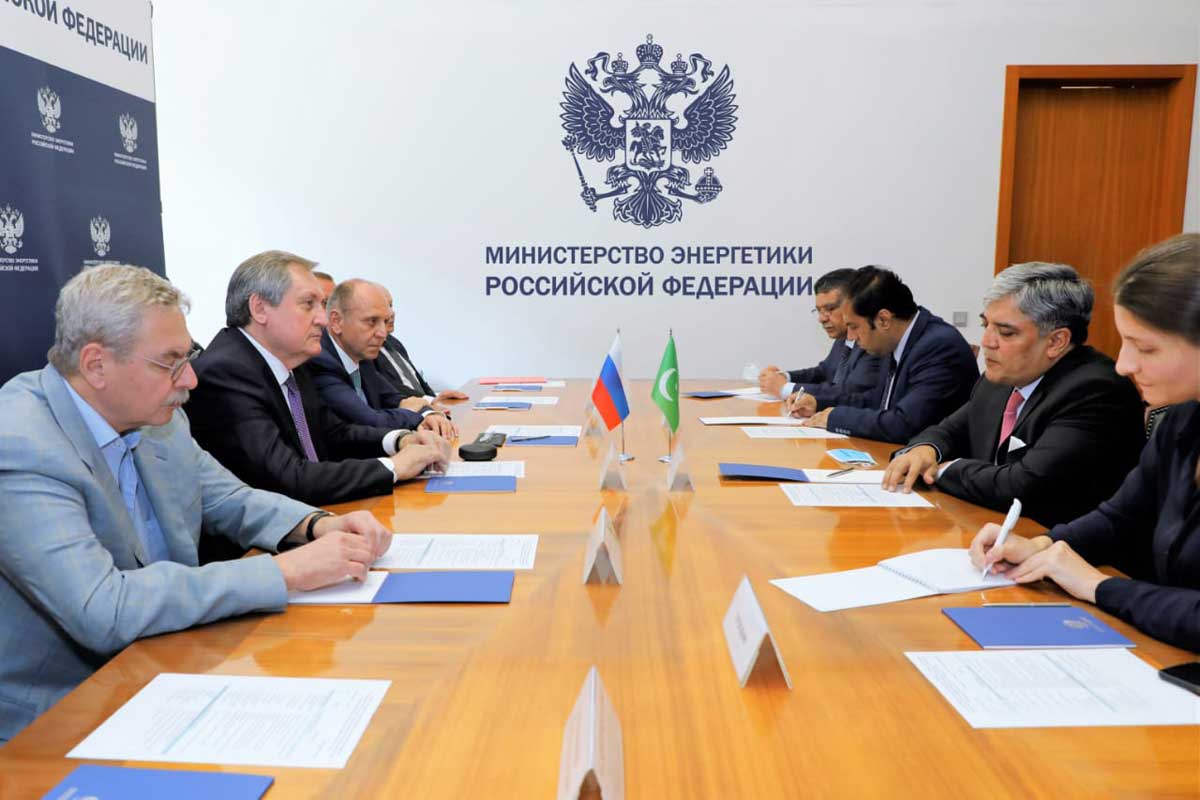 Russia's Yekaterinburg hosted the 7th meeting of the Russian-Pakistani Intergovernmental Commission on Trade, Economic, Scientific and Technical Cooperation on November 24–26, 2021. Chaired by Omar Ayub Khan, Pakistan's Minister for Economic Affairs, and Nikolai Shulginov, Russia's Minister of Energy, the meeting was attended by around 70 policy makers, heads of key industrial companies and businessmen from both sides, marking a significant change in the bilateral relations between Moscow and Islamabad.
Three pillars of bilateral relations
Among the most important questions raised by the Commission were collaboration in trade, investment and the energy sector.
According to the Russian Federal Customs Service, the Russian-Pakistani trade turnover increased in 2020 by 45.8% compared to 2019, totaling 789.8 million U.S. dollars. Yet, there is still huge potential for increasing the trade volume for the two countries, including textiles and agricultural products of Pakistan and Russian products of machinery, technical expertise as well as transfer of knowledge and R&D.
Another prospective project discussed at the intergovernmental level is initiating a common trade corridor between Russia, the Central Asia and Pakistan. Based on the One-Belt-One-Road concept, launched by China, the Pakistan Road project is supposed to create a free flow of goods between Russia and Pakistan through building necessary economic and transport infrastructure, including railway construction and special customs conditions. During the Commission meeting, both countries expressed their intention to collaborate on renewal of the railway machines fleet and facilities in Pakistan, including supplies of mechanized track maintenance and renewal machines; supplies of 50 shunting (2400HP or less) and 100 mainline (over 3000HP) diesel locomotives; joint R&D of the technical and economic feasibility of locomotives production based in the Locomotive Factory Risalpur and other. The proposed contractors of the project might be the Russian Sinara Transport Machines, Uralvagonzavod JSC that stand ready to supply Pakistan Railway with freight wagons, locomotives and passenger coaches. In order to engage import and export activities between Russian and Pakistani businessmen, the Federation of Pakistan Chamber of Commerce signed a memorandum with Ural Chamber of Commerce and Industry, marking a new step in bilateral relations. Similar memorandums have already been signed with other Chambers of Commerce in Russian regions.
— Today, the ties between Russia and Pakistan are objectively strengthening in all areas including economic, political and military collaboration. But we, as businessmen, are primarily interested in the development of trade relations and new transit corridors for export-import activities. For example, the prospective pathways of the Pakistan-Central Asia-Russia trade and economic corridor project are now being actively discussed at the intergovernmental level, — said Mohsin Sheikh, Director of the Pakistan Russia Business Council of the Federation of Pakistan Chambers of Commerce and Industry. — For Islamabad, this issue is one of the most important. Based on a similar experience of trade with China, we see great prospects for this direction. That is why representatives of Pakistan's government, customs officers, diplomats and businessmen gathered in Yekaterinburg today.
However, the flagship project of the new era of the Pakistan-Russia relations is likely to be the Pakistan Gas Stream. Previously known as the North-South Gas Pipeline, this mega-project (1,100 kilometers in length) is expected to cost up to USD 2,5 billion and is claimed to be highly beneficial for Pakistan. Being a net importer of energy, Pakistan will be able to develop and integrate new sources of natural gas and transport it to the densely populated industrialized north. At the same time, the project will enable Pakistan—whose main industries are still dependent on the coal consumption—to take a major step forward gradually replacing coal with relatively more ecologically sustainable natural gas. To enable this significant development in the Pakistan's energy sector, Moscow and Islamabad have made preliminary agreements to carry on the research of Pakistan's mineral resource sector including copper, gold, iron, lead and zinc ores of Baluchistan, Khyber Pukhtunkhwa and Punjab Provinces.
A lot opportunities but a lot more risks?
The Pakistan Stream Gas Pipe Project undoubtedly opens major investment opportunities for Pakistan. Among them are establishment of new refineries; the launch of virtual LNG pipelines; building of LNG onshore storages of LNG; investing in strategic oil and gas storages. Yet, it seems that Pakistan is likely to win more from the Project than Russia. And here's why. The current version of the agreement signed by Moscow and Islamabad has been essentially reworked. According to it, Russia will likely to receive only 26 percent in the project stake instead of 85 percent as it was previously planned, while the Pakistani side will retain a controlling stake (74 percent) in the project.
Another stranding factor for Russia is although Moscow will be entitled to provide all the necessary facilities and equipment for the building of the pipeline, the entire construction process will be supervised by an independent Pakistani-based company, which will substantially boost Pakistan's influence at each development. Finally, the vast bulk of the gas transported via the pipeline will likely come from Qatar, which will further strengthen Qatar's role in the Pakistani energy sector.
Big strategy but safety first
The Pakistan Stream Gas Pipeline will surely become an important strategic tool for Russia to reactivate the South Asian vector of its foreign policy. Even though the project's aim is not to gain a fast investment return and economic benefits, it follows significant strategic goals for both countries. As Russia-India political and economic relations are cooling down, Moscow is likely to boost ties with Pakistan, including cooperation in economy, military, safety and potentially nuclear energy, that was highlighted by Russian Foreign Minister Sergey Lavrov during visit to Islamabad earlier this year. Such an expansion of relations with Pakistan will allow Russia to gain a more solid foothold in the South Asian part of China's BRI, thus opening up a range of new lucrative opportunities for Moscow.
Apart from its economic and political aspects, the Pakistan Stream Project also has clear geopolitical implications. It marks Russia's growing influence in South Asia and points to some remarkable transformations that are currently taking place in this region. The ongoing geopolitical game within the India-Russia-Pakistan triangle is yet less favorable for New Delhi much because of the Pakistan Stream Project. Even though the project is not directly aimed to jeopardize the India's role in the region, it is considered the first dangerous signal for New Delhi. For instance, the International "Extended troika" Conference on Afghanistan, which was held in Moscow last spring united representatives from the United States, Russia, China and Pakistan but left India aside (even though the latter has important strategic interests in Afghanistan).
With the recent withdrawal of the U.S. military forces from Afghanistan, Moscow has become literally the only warden of Central Asia's security. As Russia is worried about the possibility of Islamist militants infiltrating the Central Asia, the main defensive buffer in the South for Moscow, the recent decision of Vladimir Putin to equip its military base in Tajikistan, which neighbors Afghanistan, seems to be just on time. Obviously, Islamabad that faces major risks amidst the Afghanistan crisis sees Moscow as a prospective strategic partner who will help Imran Khan strengthen the Pakistani efforts in fighting the terrorism threat.
From our partner RIAC