Southern Neighbourhood: EU proposes new Agenda for the Mediterranean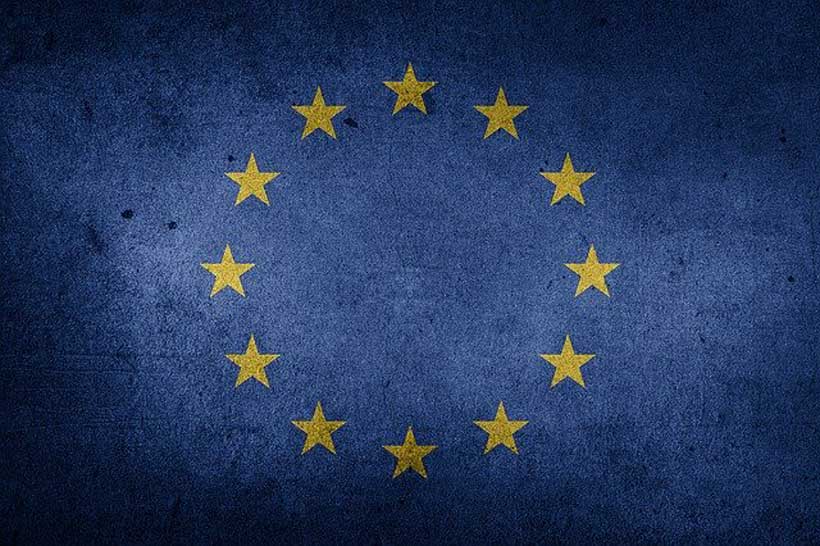 To relaunch and strengthen the strategic partnership between the European Union and its Southern Neighbourhood partners, the European Commission and the High Representative today adopted a joint communication proposing an ambitious and innovative new Agenda for the Mediterranean.
The new Agenda is based on the conviction that by working together and in a spirit of partnership, common challenges can be turned into opportunities, in the mutual interest of the EU and its Southern neighbours. It includes a dedicated Economic and Investment Plan to spur the long-term socio-economic recovery in the Southern Neighbourhood. Under the new EU's Neighbourhood, Development and International Cooperation Instrument (NDICI), up to €7 billion for the period 2021-2027 would be allocated to its implementation, which could mobilise up to €30 billion in private and public investment in the region in the next decade.
High Representative/Vice-President Josep Borrell said: "This Communication sends a crucial message about the importance we attach to our Southern Neighbourhood. A strengthened Mediterranean partnership remains a strategic imperative for the European Union. 25 years after the Barcelona Declaration and 10 years after the Arab Spring, challenges in the Mediterranean – many of which resulting from global trends – remain daunting. To address these challenges, we need to renew our mutual efforts and act closely together as partners, in the interest of all of us. This is what this new Agenda is all about. We are determined to work together with our Southern Partners on a new Agenda that will focus on people, especially women and youth, and help them meet their hopes for the future, enjoy their rights and build a peaceful, secure, more democratic, greener, prosperous and inclusive Southern Neighbourhood."
Commissioner for Neighbourhood and Enlargement Olivér Várhelyi added: "With the Renewed Partnership with the Southern Neighbourhood we are presenting a new beginning in our relations with our Southern partners. Based on common interests and common challenges; developed together with our neighbours. It shows that Europe wants to contribute directly to a long-term vision of prosperity and stability of the region, especially in the social and economic recovery from the COVID-19 crisis. In close dialogue with our partners, we have identified a number of priority sectors, from creating growth and jobs, investing in human capital or good governance. We consider migration to be a common challenge, where we are ready to work together to fight irregular migration and smugglers together with our partners as it is a risk for all of us. We will work together to bring real change on the ground for the benefit of both our neighbours and Europe!"
The new agenda draws on the full EU toolbox and proposes to join forces in fighting climate change and speeding up the twin green and digital transition and harness their potential, to renew our commitment to shared values, to jointly address forced displacement and migration, and to strengthen the unity and resolve of the EU, its Member States and Southern neighbourhood partners in promoting peace and security in the Mediterranean region. It focuses on five policy areas:
Human development, good governance and the rule of law: Renew the shared commitment to democracy, the rule of law, human rights and accountable governance;
Resilience, prosperity and digital transition: Support resilient, inclusive, sustainable and connected economies that create opportunities for all, especially women and youth;
Peace and security: Provide support to countries to address security challenges and find solutions to ongoing conflicts,
Migration and mobility: Jointly address the challenges of forced displacement and irregular migration and facilitate safe and legal pathways for migration and mobility,
Green transition: climate resilience, energy, and environment: Taking advantage of the potential of a low-carbon future, protect the region's natural resources and generate green growth.
A dedicated Economic Investment Plan for the Southern Neighbours aims at ensuring that the quality of life for people in the region improves and the economic recovery, including following the COVID-19 pandemic, leaves no one behind. The plan includes preliminary flagship initiatives to strengthen resilience, build prosperity and increase trade and investment to support competitiveness and inclusive growth. Respect for human rights and the rule of law are an integral part of our partnership and essential to ensure citizens' trust in the institutions.
Background
In 1995, the Barcelona Declaration launched the Euro-Mediterranean Partnership with the objective to create an area of peace, shared prosperity, and human and cultural exchanges. The last European Neighbourhood Policy review took place in 2015.
25 years on, the Mediterranean region is facing a number of governance, socio-economic climate, environmental and security challenges, exacerbated by the COVID-19 pandemic. The European Council in December 2020 highlighted the need to develop a new Agenda for the Southern neighbourhood and looked forward to the Joint Communication.
The new Agenda for the Mediterranean will guide the EU's policy towards the region and the multi-annual programming under the EU's new Neighbourhood, Development and International Cooperation Instrument (NDICI) at the regional and bilateral levels. The EU will carry out a mid-term review of the Joint Communication by 2024.
'New dawn' for Europe as War in Ukraine Strengthens EU and Support for Enlargement
The European Union surprised the world, and even itself, with the speed, scale and unity of its response to Russia's invasion of Ukraine. This "new" Europe is ready to project both soft and hard power on the world stage, European leaders told participants at the World Economic Forum Annual Meeting 2022.
Christine Lagarde, President, European Central Bank, on the panel at the session, European Unity in a Disordered World?, said the Ukraine war has revealed how powerful Europe is collectively: "This is a new dawn for Europe."
The war on Ukraine has also revealed weaknesses – including global supply chain vulnerabilities and over-reliance on Russian energy, she said, but Europe is addressing this and can begin to flex its muscles on the global stage. "Europe has untapped purchasing power, trading power, technology power, pension power and moral power."
Roberta Metsola, President of the European Parliament, reinforced the point. "This is Europe's moment," she said. "Europe can become the global project for peace."
Mistakes of the past will be rectified, she said. "For way too long we did not seriously consider an energy union where we can rely on each other rather than on a country that can switch us off at any time."
Referring to the EU's support and defence of Ukraine, she was emphatic: "This is not the time to talk about face-saving for Russia or appeasement."
Eduard Heger, Prime Minister of Slovakia, also on the panel, said: "If Ukraine falls to Russian aggression, Slovakia is next." He added that we must continue to provide military support as well as step up humanitarian aid. "Above all we need to give Ukrainians hope."
"Let's not compromise – we must remain faithful to the values of the EU – freedom, rule of law, human dignity and equal rights."
Micheál Martin, Taoiseach of Ireland, said of Russia's invasion of Ukraine: "The people of Europe have spoken. Enough is enough." In response there is much stronger unanimity between member states and more support than ever to accept the accession of new members.
He continued: "We see the EU's future in terms of the green economy and in terms of the digitalization but also in terms of enlargement."
Mark Rutte, Prime Minister of the Netherlands, called on European member states to continue to raise their defence spending. "The NATO alliance members are inseparable, but Europe must play its part," he said. "This will help transform Europe from a soft power to a hard power."
Geopolitical Crises Forcing Leaders to Face up to Difficult New Realities
Poland's President Andrzej Duda delivered a harsh rebuke to Russia over its invasion of Ukraine, pledging "100% support" for President Volodymyr Zelenskyy and calling for Moscow to pay reparations to Kyiv. "I simply cannot accept that Russia can violate international law with impunity."
Russian aggression against Ukraine has revived unity within the West and highlighted for many Western nations the importance of democratic values. Finland and Sweden, notably, have set aside their longstanding policies of neutrality and applied to join NATO. "We are in a totally new situation and have to wake up to that," said Pekka Haavisto, Finland's Minister for Foreign Affairs, noting that the collapse of the post-war European security architecture, as well as Russia's increased appetite for risk, were among the major factors prompting Finland to apply for membership.
Haavisto said that in this "grey time" between the Nordic country's application to join the alliance and its potential full accession, when it will enjoy mutual security protection under Article 5 of the NATO charter, NATO members have given Finland and Sweden assurances that they will guarantee security. Asked about Turkey's stated objection to extension of membership to Finland and Sweden, he expressed confidence that Helsinki can address concerns.
Alarmed by an increasingly competitive geopolitical landscape marked by mounting frictions between the United States and China, Prince Faisal bin Farhan Al Saud, Minister of Foreign Affairs of Saudi Arabia, emphasized the need for cooperation.
"If we learned anything from COVID, it is that we need to focus on cooperation and I think we need to continue to look towards avenues to foster that cooperation. Even when there is difference, when there's competition, we need to find mechanisms to talk to each other." He noted that Saudi Arabia, which values both its extensive trade relationship with China and its national security relationship with the US, is well-positioned to facilitate dialogue between the world's leading powers.
Prince Faisal's remarks were echoed by Pakistan's Minister for Foreign Affairs, Hina Rabbani Khar, who commented on the "binary choice" that countries with close ties to both China and the US are increasingly asked to make. "We are typically asked this question all the time: Who do you choose? It shows how far we have fallen as a global community," she said. This is particularly difficult, she noted, for a country like Pakistan, which is already in fiscal crisis and now faces "the superimposition of a food security crisis".
Gregory W. Meeks, Democratic Congressman from New York's 6th District and Chairman of the House Committee on Foreign, praised the bipartisan support for a recent Senate bill pledging $40 billion in humanitarian and military aid to Ukraine, as well as the broad international support that Ukraine has received.
He also focused on the potential food crisis, emphasizing the need to break the blockade of Ukraine's Black Sea ports so Ukrainian grain can be delivered to the many countries that depend on it. "You got to open [the port of Odessa] up because that's not been just limited to what's happening in Ukraine; this threatens the entire world."
Madrid is host to next month's NATO summit and Spain's Foreign Minister, José Manuel Albares Bueno, praised the alliance's response to Russian aggression in Ukraine. But he emphasized the threat that the looming food crisis, if left unresolved, could pose to Europe. Noting that the Sahel – the region of North Africa bordering the Sahara – is not only already deeply food-insecure, he warned that rising cereal prices could set off a potentially destabilizing northward migration. "Unity is our best defence."
WEF calls for new partnerships to generate private capital for fragile communities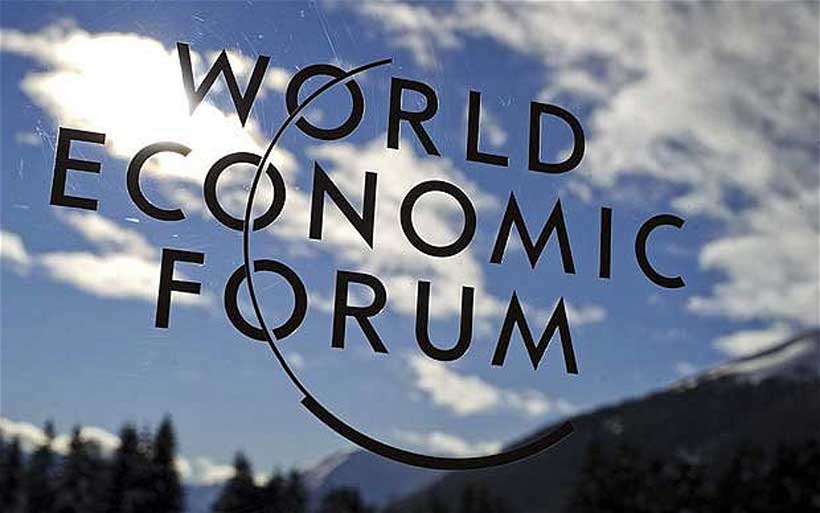 The World Economic Forum released today a paper that calls for new collaboration between humanitarian and development organizations, businesses, investors and entrepreneurs to make a difference to the lives of the nearly 1 billion people living in fragile and conflict-affected settings worldwide.
 
Cultivating Investment Opportunities in Fragile Contexts: Catalysing Market-Driven Solutions to Strengthen Community and Economy Resilience outlines a practical approach to how organizations can build the capacity and strategic thinking needed to develop a sustainable business case for solutions that have the potential to unlock new sources of finance to reach impact at scale.
 
"It takes more than a single intervention to unleash transformational change in complex ecosystems. To truly leverage the potential for positive and sustainable social impact while meeting investor demand for returns, new ways of collaboration across sectors are needed," said Børge Brende, President of the World Economic Forum.
 
The IKEA foundation is a partner of this initiative. Over the next three years the partnership will develop innovative business models and investments that strengthen local economies and increase the self-reliance and resilience of the most vulnerable communities and economies.
 
"We support the World Economic Forum because of our mutual goal to improve the lives of people who are affected by crises, including those who are forced to flee," said IKEA Foundation CEO Per Heggenes. "We believe that together we can help attract the investment needed to strengthen fragile communities and empower the people who live in them to rebuild their lives and create a better future for children and their families."
 
The joint discussion paper is an evolution of the work initiated by the Forum's Humanitarian and Resilience Investing (HRI) Initiative, which was launched at the World Economic Forum Annual Meeting 2019 in Davos-Klosters, Switzerland.
 
As a first step, the initiative will operationalize the Organizational Readiness Playbook launched in 2020, and bring together a cohort of pioneers from humanitarian and development organizations, donor governments and development finance institutions to increase organizational capacity for HRI.
 
The initiative will also support investment opportunities targeting HRI to meet investor criteria and attract the commercial capital needed to reach scale. It will further facilitate the development of new tools, research and resources, including the standards, common terminology and analytic frameworks that allow for systems-level impact measurement.