"….he shall have Power to grant Reprieves and Pardons for Offences against the United States…."Article 2, Section 2, US Constitution
ABSTRACT: At the time of a second impeachment trial, this one centering on Trump's alleged "incitement to insurrection" in early January 2021, there would seemingly be no good reason to reference less serious presidential derelictions. Nonetheless, as a matter of US law, the Constitution makes explicit that the president's pardoning power is restricted to "Offenses against the United States" (Donald J. Trump issued certain specific pardons for offenses against international law.) The following article clarifies the legal norms involved in this wrongful issuance, and key factual elements of the former president's pertinent wrongdoings.
During his persistently defiling tenure, US President Donald J. Trump's legal wrongdoings were multiple, egregious and manifestly far-reaching. Mr. Trump was especially wanton in regard to required compliance with coinciding expectations[1] of Constitutional law and international law.[2] More precisely, in stark contravention of both the US Constitution and his presidential oath of office, several "law of nations" violations were wrongfully pardoned at the end of his tumultuous term in office.[3]
In these vital matters, jurisprudence deserves pride of place. To the extent that law is ultimately an instrument of justice, all civilized legal norms are recognizably interconnected and universally binding. International law,[4] more traditionally called the law of nations,[5] shares its principal conceptual and historic origins with United States law.[6] Above any reasonable contestation, these discoverable wellsprings lie in "Natural Law."[7]
There are further particulars. Inter alia, international law is an integral part of US law.[8] When an American president encourages or ignores violations of international law, whether by the United States or by any other state (e.g., Trump and Putin's Russia), he is acting (correspondingly or derivatively) against the Constitution and against natural law.[9] At the same time, though responsible for supporting the core norms of international law, an American president has absolutely no US law-based right to pardon individuals for their violations.
Not any individuals.
Following even a second Trump impeachment trial, Americans need to inquire more fully: What went wrong when Trump pardons were issued for assorted offenses not committed "against the United States?" Though complicated by very substantial interpenetrations of US law, natural law[10] and international law, the United States Constitution is utterly clear on one specific pardoning exclusion: A president's power to pardon does not extend to any violations of international law.
This power is always limited to "Offenses against the United States."[11] These offenses, moreover, are not subject to any idiosyncratic, whimsical or loosely ad hoc definition. Prima facie, they are limited to "…only those offenses declared to be such by the solemn action of the legislative body."[12]
There is more. The law of nations, or international law, is federal common law. The constitutionality of federal subject matter jurisdiction on such primary matters is established at Articles III and VI of the Constitution, and also in those actions involving US treaty violations. Per Judge Edwards in Tel-Oren, actions involving violations of international law arise under US law because "the law of nations[13] is an integral part of the laws of this country."[14]
And yet, several of Donald J. Trump's 2020/2021 pardons expressly concerned violations of international law.[15] These wrongful presidential grants of immunity not only undermined the fundamental law of nations, they were ipso facto unlawful under United States law.[16] These are some prominent and representative examples:
Michael Flynn, criminal contacts with a foreign (Russian) ambassador
Paul Manafort, financial fraud with a foreign (Russia) government
Mark Siljander, criminal work as a foreign agent for an Islamic charity seeking removal of its name from the official US list of pro-terrorist organizations
Nicholas Slatten, Blackwater contractor, sentenced for first degree murder in the 2007 massacre of Iraqi civilians including children[17]
Paul Slough, also a member of the "Blackwater Four," sentenced for the unprovoked massacre of Iraqi civilians
Evan Liberty, for slaughter of Iraqi civilians in Baghdad
Michael Behenna, former US Army lieutenant, for 2008 murder of an Iraqi civilian during the US occupation
Clint Lorance, former US Army lieutenant, convicted in 2013 of war crimes; Lorance ordered his men to open fire on unarmed civilians in Afghanistan. Even former Trump-appointed Secretary of Defense Mark Esper had objected openly to this pardon.
In all of the above cases that involve crimes of war,[18] a competent legal scholar could argue more-or-less cogently that the Trump pardons were not granted solely for violations of international law. Such an argument would be based on the well-established understanding that the laws of war – aka humanitarian international law- have previously been "incorporated" into the laws of the United States.[19] Such a selective argument, however, would overlook that the Trump pardons (1) represented an abuse of a president's Constitutional obligation to "faithfully execute the law;"[20] and (2) ignored the always-complementary US position that a pardon is "an act of grace, proceeding directly from the power entrusted with the execution of the laws…."[21]
These expressions of impermissible action are not complicated or hard to fathom. US President Donald J. Trump's pardons were anything but "an act of grace." Rather, in legal-philosophical terms, they were cynical re-affirmations of the Sophist view of justice revealed inter alia in Plato's Republic. In that dialogue, says Thrasymachus famously (or infamously), "Right is the interest of the stronger."[22]
At this point, a continuously core legal problem for the Biden administration will be how to challenge, reverse and/or remediate Donald J. Trump's flagrant abuses of the US Constitution's pardoning power. Are there discoverable ways in which proper actions could be correctly andpragmatically undertaken? Plausibly, valid answers are (1) within calculable reach of disciplined legal reasoning; and (2) best approached dialectically.[23]
Though now subject to change by President Joe Biden and a willing Senate, the United States is still not a party to the International Criminal Court.[24] In principle, a prospective plaintiff with an appropriate judicial interest in correcting these matters could bring justifiable claims into US federal court by way of the Alien Tort Statute (1789).[25] Some examples might be by foreign nationals and identifiable relatives of victims injured or killed by one or several of the above-listed American beneficiaries of wrongful presidential pardon (e.g., the "Blackwater Four"). But even if civil law remedies were allowed in such a markedly complex claim, this particular judicial strategy would not necessarily revoke or remediate any of the now-antecedent Trump pardons.
In 2021, there can no longer exist any reasonable questions about an individual's criminal responsibility for violations of international law.[26] A de facto result of US President Donald J. Trump's pardoning of certain individual US citizen actions overseas was to retroactively eliminate or override such established responsibility. In effect, the former president's pardon was illegal on two separate but closely interrelated grounds: (1) the general invalidity of pardons for violations of international law and (2) the specific exoneration of particular international crimes.
On these subjects, legal scholars must look ahead. Accordingly, they ought to inquire, "What is to be done now?" The principal underlying question is how to effectively revoke or remediate a series of unlawful US presidential pardons. For a variety of reasons – not the least being a statutory reliance upon foreign nationals in order to support US law – looking to the eighteenth-century Alien Tort Statute for guidance would prove unsatisfactory.
Among other things, Alien Tort was enacted in 1789 for different and very precise reasons; it has never been leveraged for the markedly urgent purpose currently under discussion.[27]
There is more. Under authoritative international law, the criminal responsibility of individuals cannot be removed by the unilateral actions of any national government. This is because a person is always liable for punishment by international law independently of any exculpatory provisions of internal law.
Significantly, this fundamental principle references the unchallengeable "supremacy" of international law over national law.[28] At Nuremberg, the Tribunal included the following statement in its binding final judgment: "…the very essence of the Charter (London Charter of August 8, 1945) is that individuals have international duties which transcend the national obligations of obedience imposed by the individual state."[29]
States have a reciprocal and peremptory obligation[30] to avoid "denials of justice"[31] in the sense intended by international law. This vital obligation is based on eminently reasonable concerns that by pardoning a criminal, a state "assumes responsibility for his past acts."[32] In the particular case of multiple Trump pardons for violations of international law, especially those pardons involving war crimes, this means reputational consequences. By definition, this signifies consequences that include specific legal diminutions of the United States.
At this stage, the only potentially realistic source for any justice-based remediation of Trump pardons involving international law would have to originate with President Joe Biden. Though conceivable in law-supporting principle, any presumed imperative to take this technically-complicated route is also apt to be outweighed by the new president's legitimate hopes for both national and international reconciliation. To be sure, the prospective value of such law-enforcing hopes ought not to be minimized or disparaged, but there should nonetheless remain a prominent place for the US Constitution.
It is a document that deserves to be taken seriously on all counts.
As has now been made manifest, under terms of Article 2, Section 2 of the Constitution, a US president has authority to pardon only for "Offenses against the United States." When Donald J. Trump pardoned several US citizens who had been complicit in various egregious offenses against the law of nations, this president wittingly exceeded his lawful authority. Naturally, as a practical matter, after a sitting president encouraged an armed insurrection against his own country – an insurrection that led directly to his second impeachment trial – this less palpable Trump violation pales in hierarchical importance. Still, it warrants meaningful condemnation and suitable punishment.
To the extent that Americans could now agree to demand more genuinely law-observant presidents, it will be crucial to preserve legal memory of this overlooked violation and to do whatever is Constitutionally required to prevent similar pardon-related derelictions . Among other grievous harms, ignoring such a primary legal obligation in the future could sometime heighten the odds of spawning serious international conflict. In an utterly worst-case scenario, this expanded risk-prospect would include even a nuclear war.[33]
——————–
---
[1] These coinciding expectations concern a US president's authoritative incapacity to pardon for crimes committed against international law. These normative expectations are also mutually reinforcing.
[2] For sources of international law, see art. 38 of the Statute of the International Court of Justice: STATUTE OF THE INTERNATIONAL COURT OF JUSTICE, Done at San Francisco, June 26, 1945. Entered into force, Oct. 24, 1945; for the United States, Oct. 24, 1945. 59 Stat. 1031, T.S. No. 993, 3 Bevans 1153, 1976 Y.B.U.N., 1052.
[3] For official US Department of Justice listing of all Trump pardons, see: https://www.justice.gov/pardon/pardons-granted-president-donald-trump
[4] International law, which is an integral part of the legal system of all states in world politics, already assumes a reciprocally common general obligation to supply benefits to one another, and to avoid war at all costs. This core assumption of jurisprudential solidarity is known formally as a "peremptory" or jus cogens expectation, that is, one that is not even subject to question. It can be found already in Justinian, Corpus Juris Civilis, Hugo Grotius, The Law of War and Peace (1625) and Emmerich de Vattel, The Law of Nations or Principles of Natural Law (1758).
[5] The US Neutrality Act, 18 U.S.C. Sec. 960 (originally Sec. 25)(1794) was enacted in order to implement this Law of Nations. Pertinent Congressional authority derived most specifically from article 1, Section 8, clause 10 of the U.S. Constitution. See also Talbot v. Jansen, 3 U.S. (3 Dall.) 133, 156 (1795)(Paterson, J).
[6] International law is ultimately deducible from natural law. According to Blackstone, each state and nation is always expected "to aid and enforce the law of nations, as part of the common law, by inflicting an adequate punishment upon offenses against that universal law…." See: 2 William Blackstone, Commentaries on the Laws of England, Book 4, "Of Public Wrongs." Lest anyone ask about the current significance of Blackstone, one need only point out that Commentaries represent the original and core foundation of the laws of the United States.
[7] Natural Law is based upon the acceptance of certain principles of right and justice that prevail because of their own intrinsic merit. Eternal and immutable, they are external to all acts of human will and interpenetrate all human reason. This dynamic idea and its attendant tradition of human civility runs continuously from Mosaic Law and the ancient Greeks and Romans to the present day. For a comprehensive and far-reaching assessment of the natural law origins of international law, see Louis René Beres, "Justice and Realpolitik: International Law and the Prevention of Genocide," The American Journal of Jurisprudence, Vol. 33, 1988, pp. 123-159. This article was adapted from Professor Beres' earlier presentation at the International Conference on the Holocaust and Genocide, Tel-Aviv, Israel, June 1982.
[8] International law is part of US domestic law. In the precise words used by the U.S. Supreme Court in The Paquete Habana, "International law is part of our law, and must be ascertained by the courts of justice of appropriate jurisdiction, as often as questions of right depending upon it are duly presented for their determination. For this purpose, where there is no treaty, and no controlling executive or legislative act or judicial decision, resort must be had to the customs and usages of civilized nations." See The Paquete Habana, 175 U.S. 677, 678-79 (1900). See also: The Lola, 175 U.S. 677 (1900); Tel-Oren v. Libyan Arab Republic, 726 F. 2d 774, 781, 788 (D.C. Cir. 1984)(per curiam)(Edwards, J. concurring)(dismissing the action, but making several references to domestic jurisdiction over extraterritorial offenses), cert. denied, 470 U.S. 1003 (1985)("concept of extraordinary judicial jurisdiction over acts in violation of significant international standards…embodied in the principle of `universal violations of international law.'").
[9] We may recall here Thomas Aquinas' commentary on Augustine: "St. Augustine says: `There is no law unless it be just.' So the validity of law depends upon its justice. But in human affairs, a thing is said to be just when it accords aright with the rule of reason; and as we have already seen, the first rule of reason is the Natural Law. Thus, all humanly enacted laws are in accord with reason to the extent that they derive from the Natural Law. And if a human law is at variance in any particular with the Natural Law, it is no longer legal, but rather a corruption of law." See: SUMMA THEOLOGICA, 1a, 2ae, 95, 2; cited by A.P. D'Entreves, NATURAL LAW: AN INTRODUCTION TO LEGAL PHILOSOPPHY (1951), pp. 42-43.
[10] Emmerich de Vattel's The Law of Nations or the Principles of Natural Law (1758) gives important emphasis to the natural law origins of international law. Arguing from the assumption that nations are no less subject to the laws of nature than are individuals, he concludes that what one man owes to other men, one nation, in turn, owes to all other nations: "Since Nations are bound mutually to promote the society of the human race, they owe one another all the duties which the safety and welfare of that society require." With this in mind, Vattel proceeded to advance a permanent standard by which we can distinguish between lawful and unlawful practices in global affairs: "Since, therefore, the necessary Law of Nations consists in applying the natural law to States, and since the natural law is not subject to change, being founded on the nature of things and particularly upon the nature of man, it follows that the necessary Law of Nations is not subject to change. Since this law is not subject to change, and the obligations which it imposes are necessary and indispensable, Nations can not alter it by agreement, nor individually or mutually release themselves from it." (See: Vattel, The Law of Nations, supra, Introduction to Book I, p. 4.)
[11] "States shall not take….any measures which may be prejudicial to the international obligations they have assumed in regard to the detection, arrest, extradition and punishment of persons guilty of war crimes and crimes against humanity." See Principles of International Cooperation, General Assembly Resolution, 1973 See Principles of International Cooperation in the Detection, Arrest, Extradition and Punishment of Persons Guilty of War Crimes and Crimes Against Humanity, GA Res. 3074 (XXVlll), 3 December 1973.
[12] See United States v. Grossman, 1 F. 2d 941, 950 (N.D. 111. 1924).
[13] This law includes certain norms of a customary as well as codified nature. Article 38(1)(b) of the Statute of the International Court of Justice describes international custom as "evidence of a general practice accepted as law." 59 Stat. 1031, T.S. No. 993 (June 26, 1945). The norms of customary international law bind all states irrespective of whether a State has ratified the pertinent codifying instrument or convention. International law compartmentalizes apparently identical rights and obligations arising both out of customary law and treaty law. "Even if two norms belonging to two sources of international law appear identical in content, and even if the states in question are bound by these rules both on the level of treaty-law and on that of customary international law, these norms retain a separate existence." See Military and Paramilitary Activities (Nicaragua v. U.S.), 1986 I.C.J. Rep. 14, para. 178 (June 27).
[14] 726 F.2d at 787 (Edwards, J., concurring).
[15] In this regard, consider Emmerich de Vattel, The Law of Nations (1758), "The first general law, which is to be found in the very end of the society of Nations, is that each Nation should contribute as far as it can to the happiness and advancement of other Nations."
[16] See e.g., United States v La Jeune Eugenie, 26 F. Cas. 832, 846 (C.C.D. Mass, 1822)(No. 15, 551)(regarding "an offense against the universal law of society.) Per Jordan J. Paust, "…violations of international law are not merely offenses against a sovereign, and a sovereign cannot absolve them." See: Jordan J. Paust, "Contragate and the Invalidity of Pardons for Violations of International Law," Houston Journal of International Law, Vol. 10:51 (52). It should also be noted that Professor Paust's refined work on these complex legal issues was both seminal and exemplary.
[17] Slatten and the other three convicted Blackwater defendants were found guilty of war crimes (see below) including "Grave Breaches." This term applies to certain infractions of the Geneva Conventions of 1949 and Protocol I of 1977. The actions defined as "Grave Breaches" in the four Conventions must be performed willfully or intentionally, and against the different groups of "protected person" identified by each Convention. The High Contracting Parties to the Geneva Conventions are under obligation "to enact any legislation necessary to provide effective penal sanctions for persons committing, or ordering to be committed," a grave breach of the Convention. As defined at Art. 147 of Geneva Convention (IV) Relative to the Protection of Civilian Persons in Time of War (6 U.S.T. 3516, signed on Aug. 12 1949, at Geneva), Grave Breaches "shall be those involving any of the following acts, if committed against persons or property protected by the present Convention: willful killing, torture or inhuman treatment, including biological experiments, willfully causing great suffering or serious injury to body or health, unlawful deportation or transfer or unlawful confinement of a protected person, compelling a protected person to serve in the forces of a hostile Power, or willfully depriving a protected person of the rights of fair and regular trial prescribed in the present Convention, taking of hostages and extensive destruction and appropriation of property, not justified by military necessity and carried out unlawfully and wantonly. Reference to Grave Breaches can also be found in the INTERIM REPORT OF THE COMMISSION OF EXPERTS, UNITED NATIONS DOCUMENT, S/25274, January 2, 1993, at Sec. 3., Art. 47.
[18] "Crimes of War" concern (1) laws on weapons; (2) laws on warfare; and (3) humanitarian rules. Codified primarily at the Hague and Geneva Conventions, and known thereby as the Law of the Hague and the Law of Geneva, these rules seek, inter alia, to bring discrimination (distinction); proportionality and military necessity into belligerent calculations. On the main corpus of jus in bello, see: Convention No. IV, Respecting the Laws and Customs of War on Land, With Annex of Regulations, Oct. 18, 1907, 36 Stat. 2277, T.S. No. 539, 1 Bevans 631 (known commonly as the "Hague Regulations"); Convention for the Amelioration of the Condition of the Wounded and Sick in Armed Forces in the Field, Aug. 12, 1949, 6 U.S.T. 3114, T.I.A.S. No. 3362, 75 U.N.T.S. 85; Convention Relative to the Treatment of Prisoners of War, Aug. 12, 1949, 6 U.S.T. 3316, T.I.A.S. No. 3364, 75 U.N.T.S. 135; Convention Relative to the Protection of Civilian Persons in Time of War, Aug. 12, 1949, 6 U.S.T. 3516, T.I.A.S. No. 3365, 75 U.N.T.S. 287.
[19] It was essentially on the basis of these incorporations (and not antecedent codified and/or customary international law) that the four Blackwater defendants were originally prosecuted by the US Department of Justice. It follows that the herein-discussed international law violation exception to a US president's power to pardon could not be correctly invoked in these cases. The actual language of their respective pardons excused them only for crimes under US law, which would have included Title 18 federal court) and Title 10 (military court). Nonetheless, at least in principle, these four convicted and pardoned war criminals could still become the object of assorted extradition requests sometime during the upcoming Biden presidency or after – for alleged war crimes in Iraq and/or Afghanistan (venues outside of the United States).Moreover, all four will remain subject to arrest and prosecution if they should travel anywhere outside of the United States.
[20] Criminal responsibility of leaders under international law is not limited to direct personal action or by official position. On the principle of command responsibility, or respondeat superior, see, e.g., Yamashita v. Styer, 327 U.S. 1(1945); Trial of Wilhelm von Leeb(Case No. 72) 12 L. Rep. Trials War Criminals 1 (1948);William V. O'Brian, The Law of War, Command Responsibility and Vietnam, 60 GEO. L.J.605 (1972); William H. Parks, Command Responsibility for War Crimes, 62 MIL. L. REV. 1(1973). The direct individual responsibility of leaders is also unambiguous in view of the London Agreement, which denies defendants the protection of the act of state defense. See Agreement for the Prosecution and Punishment of the Major War Criminals of the European Axis art. 7, Aug. 8, 1945, 59 Stat. 1544, 82 U.N.T.S. 279.
[21] See United States v, Wilson, 32 (U.S. 7 Pet., 150, 160 (1833)(Marshall, CJ writing for the majority.). See also, Laurence Tribe, American Constitutional Law 193, n.10 (1978). On the president's obligation to faithfully execute international law, see: J. Paust, "The President is Bound by International Law," 81 A. J. Int'l L., 377(1987).
[22] Bk. I, Sec. 338 of Plato, The Republic, (B. Jowett tr., 1875).
[23] Taken from Plato's lexicon of philosophical investigation, dialectic has its root in the Greek verb meaning "to converse," where the objective of any such conversation is to discover "what each thing actually is." (Republic.) Speaking through Socrates, it is evident that Plato regarded dialectic as the highest or supreme form of inquiry and knowledge.
[24] https://www.icc-cpi.int/NR/rdonlyres/EA9AEFF7-5752-4F84-BE94-0A655EB30E16/0/Rome_Statute_English.pdf
[25] Originally enacted as section 9 of the Judiciary Act of 1789, granting to district courts original jurisdiction over "any civil action by an alien for a tort only, committed in violation of the law of nations or a treaty of the United States." In 1980, in a suit pertaining to the international crime of torture (a crime conceivably relevant to one or more of the listed Trump pardon beneficiaries), the US court upheld federal jurisdiction under the Alien Tort Statute because the crime of torture was in violation of "modern international law." See: Filartiga v. Pena-Irala; 630 F.2d, 876 (2d Cir. 1980)(Kaufman, J.).
[26] See for example, Respublica v. De Longchamps, 1 U.S. (1 Dall.) 111 (Pa. Sup. Ct 1784).
[27] Alien Tort could only grant actual victims or their survivors a capacity to seek monetary damages. It would not directly serve the interests of countermanding or remediating any relevant Trump pardons.
[28] Significantly, for the matter at hand, post-Nuremberg, this supremacy extends to leaders, who are now legally responsible even for indirect crimes. In essence, under an always-overriding international law, the criminal responsibility of leaders is not limited to direct personal action nor is it necessarily limited by official position. On the peremptory principle of command responsibility, or respondeat superior, see: In re Yamashita, 327 U.S. 1 (1945); The High Command Case (The Trial of Wilhelm von Leeb), 12 LAW REPORTS OF TRIALS OF WAR CRIMINALS 1 (United Nations War Crimes Commission Comp., 1949); see Parks, COMMAND RESPONSIBILITY FOR WAR CRIMES, 62 MIL.L. REV. 1 (1973); O'Brien, THE LAW OF WAR, COMMAND RESPONSIBILITY AND VIETNAM, 60 GEO. L.J. 605 (1972); U S DEPT OF THE ARMY, ARMY SUBJECT SCHEDULE No. 27 – 1 (Geneva Conventions of 1949 and Hague Convention No. IV of 1907), 10 (1970). The direct individual responsibility of leaders is also unambiguous in view of the London Agreement, which denies defendants the protection of the act of state defense. See AGREEMENT FOR THE PROSECUTION AND PUNISHMENT OF THE MAJOR WAR CRIMINALS OF THE EUROPEAN AXIS, Aug. 8, 1945, 59 Stat. 1544, E.A.S. No. 472, 82 U.N.T.S. 279, art. 7.
[29] The principles of international law recognized by the Charter of the Nuremberg Tribunal and the judgment of the Tribunal were affirmed by the U.N. General Assembly as AFFIRMATION OF THE PRINCIPLES OF INTERNATIONAL LAW RECOGNIZED BY THE CHARTER OF THE NUREMBERG TRIBUNAL. Adopted by the U.N. General Assembly, Dec. 11, 1946. U.N.G.A. Res. 95 (I), U.N. Doc. A/236 (1946), at 1144. This AFFIRMATION OF THE PRINCIPLES OF INTERNATIONAL LAW RECOGNIZED BY THE CHARTER OF THE NUREMBERG TRIBUNAL (1946) was followed by General Assembly Resolution 177 (II), adopted November 21, 1947, directing the U.N. International Law Commission to "(a) Formulate the principles of international law recognized in the Charter of the Nuremberg Tribunal and in the judgment of the Tribunal, and (b) Prepare a draft code of offenses against the peace and security of mankind…." (See U.N. Doc. A/519, p. 112). The principles formulated are known as the PRINCIPLES OF INTERNATIONAL LAW RECOGNIZED IN THE CHARTER AND JUDGMENT OF THE NUREMBERG TRIBUNAL. Report of the International Law Commission, 2nd session, 1950, U.N. G.A.O.R. 5th session, Supp. No. 12, A/1316, p. 11.
[30] According to Article 53 of the Vienna Convention on the Law of Treaties: "…a peremptory norm of general international law is a norm accepted and recognized by the international community of states as a whole as a norm from which no derogation is permitted and which can be modified only by a subsequent norm of general international law having the same character." See: Vienna Convention on the Law of Treaties, Done at Vienna, May 23, 1969. Entered into force, Jan. 27, 1980. U.N. Doc. A/CONF. 39/27 at 289 (1969), 1155 U.N.T.S. 331, reprinted in 8 I.L.M. 679 (1969).
[31] See The Federalist No. 80 (Hamilton).
[32] See 1 Restatement of the Foreign Relations Law of the United States (Revised) Sec. 711, 2B (Tent, Draft No, 6, 1985).
[33] For early accounts by this author of nuclear war risks and consequences, see: Louis René Beres, Apocalypse: Nuclear Catastrophe in World Politics (Chicago: University of Chicago Press, 1980); Louis René Beres, Mimicking Sisyphus: America's Countervailing Nuclear Strategy (Lexington, Mass., Lexington Books, 1983); Louis René Beres, Reason and Realpolitik: U.S. Foreign Policy and World Order (Lexington, Mass., Lexington Books, 1984); and Louis René Beres, Security or Armageddon: Israel's Nuclear Strategy (Lexington, Mass., Lexington Books, 1986). Most recently, by Professor Beres, see: Surviving Amid Chaos: Israel's Nuclear Strategy (New York, Rowman & Littlefield, 2016; 2nd ed. 2018). https://paw.princeton.edu/new-books/surviving-amid-chaos-israel%E2%80%99s-nuclear-strategy
Implications of Right-Wing Politics in United States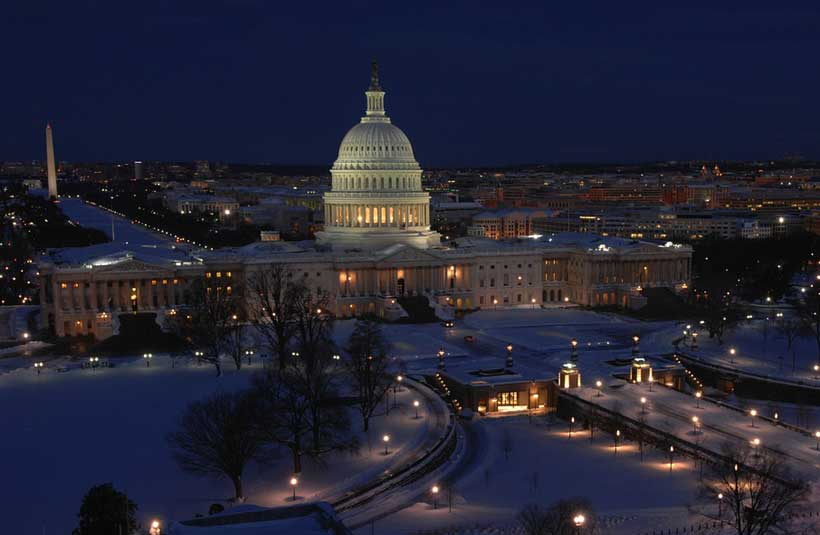 US witnessed one of the tumultuous transition of power as the republicans shook the very roots of a model democracy in the US after the Capitol hill mayhem .
Trump administration during the four-year Presidential Term has been worst on all fronts -be it Internal Policy, Health Policy, unemployment, Governance, Foreign Policy, security and Trade policy.
Trump being afraid of defeat resorted to inciting Voters, supporters and workers to attack Capitol Hill, and his racial tirade and overtures drowned him in Last year's most trumpeted Presidential Elections when the country appeared divided between the rightist and leftists.
The elections witnessed the bloodshed, torture, violence and sheer violation of legislative laws that warranted immediate legal action.
From his election to the Presidential slot, Trump behaved like an amateur and insensible, had run the political affairs as a personal business rather than a statesman. He, being an actor, took the job as a mere role but the presidency demands prudence and sensible decisions to avoid any worst repercussions.
Trump's aggressive response to matters of importance further exacerbated the situation, especially with China and Iran.
The leftists or change agents wanted a people-friendly government where the rights of people should be protected regardless of their political affiliation or association, caste, colour, creed, religion, ethnicity.
For the years, US democracy has been a model for many developing countries owing to its non radicalised and people-friendly Governments.
All the democratic forces were stunned over the unfortunate incident of Capitol Hill mayhem and were shocked that even developed nations like America can be enthralled, enticed and incited to the level that they will shake the very roots of Democracy i.e Capitol Hill.
The world responded with regrets that it was unfortunate that trumpism radicalized supporters to the extent that they were instigated and incited to influence the Presidential Elections results so that Biden's Victory may not be validated.
The world might have moved to tears when Trump supporters and workers ransacked Capitol Hill and brought disgrace for America around the world.
All experts, analysts and pro-democracy leaders condemned such act since it was against the norms of civilized nations of the world.
All that mayhem that stormed the US was orchestrated and masterminded by a Business Tycoon, Actor turned Politician Donald Trump who already lost his credibility for his election to the office of President since he was facing rigging and horse-trading charges in his first term that led to his impeachment Trial but luckily he was set free twice from impeachment during his presidency.
Furthermore, his complete failure to tackle the issue of pandemic also contributed to his humiliating defeat since he ridiculed the pandemic by terming it China Virus owing to trade war with China.
Later, when the pandemic went out of control, he took initiative but it was too late to restrict the covid-19 infections since the US had the highest ratio of Infections in the world.
Trump escalated the situation with Iran by killing General Qassem Suleimani in Iraq. later, Iran attacked American Military bases in Iraq but there were no causalities reported for the incident. Iran also shot down a passenger plane by mistake and all passengers were killed.
Trump's diplomatic relations with China worsened due to the Trade war. American relations with North Korea did not improve though both Trump and KIM met in Singapore to reach a possible peace agreement.
His amnesty or pardon for his friends also came under heavy criticism since he was afraid that they might be prosecuted as his term ended.
His blunders contributed a lot to his worst defeat though, he being stubborn did not accept defeat but later, Supreme Court rejected his claims of any rigging in elections.
Republicans being a right-wing party radicalized the political workers and community to that extent that people violated law without any fear as they enjoyed the support from the white house.
Such aggressive policies led to the isolation and there was division based on ethnicity, colour and religion that is alarming for the tolerant and peaceful nature of people.
The right-wing politics of Donald trump sowed the seeds of hatred and hostility that will have serious repercussions in the long run as long as the trumpism pandemic exists among the people.
His failure to implement a deal of the century plan in the Middle East that was aimed merely on supporting Israel by giving a greater share of settlements. The deal came to a logical end as it was heavily criticized and Palestinians called it a suicide if accepted.
Despite signing the deal with the Afghan Taliban with the help of Pakistan to end 20 years longest war on terror and paving the way for US troops' withdrawal, the law and 0rder situation has not improved so far as the peace dialogue between the Afghan Taliban and Government yet to take place.
Right-wing politicians led by Trumps have serious implications that will ultimately create problems for Biden to cope with during his presidency .
Biden has to overhaul the whole system to restore the Trust and reputation in the world and strengthen the US through unity by abolishing the discriminatory approach.
The Selection of an Afro-American lady as Vice President has already laid the foundation to put the country on right track and building the trust of all the communities whether voted for him or not as he called himself the president of all Americans rather than of those who voted and supported him during his victory speech.
The Vote is the great tool of people to bring in the choice of leadership as it is the constitutional right of every American and can be exercised on free will without any pressure .
The Afro-American community still recalls the cold-blooded murder of George Floyd by Police, supported Joe Biden after he chose Kamala Harris as Vice President candidate .
On the other hand, though Trump was given clean chit in impeachment since he was charged of inciting the supporters to attack Capitol Hill that will be marked as a black day in American history, yet he has sown the seeds of intolerance, political victimization and radicalizing the peaceful Americans.
This aspect of populist or right-wing politics always plagues the peaceful and vibrant societies in a developed nation like the US, UK, France and Germany. Trump promoted racism through his flowery speech that incited and enthralled mob violence to exert pressure through street power as practised in Asian states such as India, Pakistan, Bangladesh, China and Japan.
The political analysts term Trump as an existential threat for Biden as he still enjoys the second largest votes in key states and may create problems especially the legislation for key issues.
Biden will have to fix diplomatic relations with all nations of the world especially Tehran and Beijing as Former President Donald Trump escalated the diplomatic relations with these countries with his insensible and aggressive attitude.
He will have to take immediate steps to clear the mess that was stalled by Trump's radicalized and extremist approach to right-wing Politics whose price is being paid by citizens through isolation and hatred.
Biden and Kamala Harris will have to chalk out such policies that deal with communities with equality and justice and especially deal with the pandemic situation through vaccination drive to minimize the covid-19 infections. The causalities have surpassed thousands whereas long lockdowns have created unemployment and economic crisis impacting many industries.
They need to sit with health experts and Economists to get the country out of the crisis. It will be better to take help from the nations that managed to defeat this pandemic with SOPs and measures.
Beyond ego, the US may seek help from Russia, China, Singapore and the UK to win against the pandemic situation, though the ratio of the infections dropped worldwide as the cold winter departs.
Joe Biden will have to support Kashmiris against the unilateral move of India as he had promised in the election campaign.
He should play his role for the Middle East peace plan of the two-state solution so that Palestinians may have a state as per their wishes and the map they have in mind.
It was the sensible decision from him that troops' withdrawal option was postponed ,given the critical situation in Afghanistan. Rather, he should not jeopardize or sabotage the peace deal with the Taliban .Instead ,he should engage person like Zalmay Khalilzad to strengthen the dialogue process between the Afghan Taliban and other stakeholders including the existing Government of Ashraf Ghani so that peace could be restored as it will benefit all the countries and play a pivotal role in regional stability and prosperity. The pandemic has united the world as human conscience has roused again.
Finally, Democrats have always saved America and promoted justice, equality and opened doors for the world for immigration but Trump wreaked havoc with all the social norms and promoted intolerance, racism and inequality that shook the very roots of the country and gave birth to happenings of Capitol Hill and distrust on the electoral system.
Biden Administration is expected and mandated by the masses to clear that mess and pave the way for his second term if he succeeds to bring change to the country.
Right-wing politics has its pros and cons but the version introduced by Republicans radicalized the whole system and divided the country even in times of emergency. Populist leaders all around the world have impacted various governments specially in Asian States as they are elected on popular vote .
The version introduced by Trump may give birth to the dissent voices as left-wing whose critique may be beyond rectification whereas the ethnic divide, will promote separatism as happened in UK, Spain, Russia and Subcontinent when people's rights were compromised and the freedom of expression was annulled.
US cannot afford further isolation and division of communities on the basis of ethnicity , colour or radical thoughts since it has already the price during the regime of Trump .
New US Administration Approach to Syria: How Different Could It Be?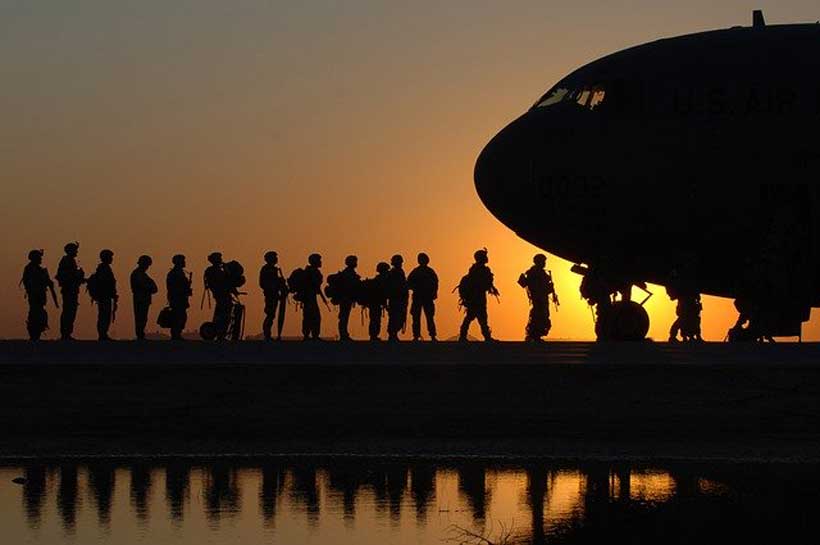 With the new US administration in the White House, there are rather lofty expectations about a change in the American Middle East policy in general and towards Syria in particular. Some argue that the US Middle East policy will remain somewhat in line with that of Trump's presidency, while others believe that Biden's team will try to reverse many of the previous foreign policy steps. The rest say that we should expect an Obama-style Middle East policy, which means more diplomatic engagement with less military involvement and a heavier focus on the human rights issues.
The truth, as usual, lies somewhere in the middle. The new US administration will certainly attempt to undo some of the predecessor's moves: withdrawing from the Iran nuclear deal, putting the Houthis on the terror list, suspending aid to the Palestinians, etc. However, this will require considerable effort on the part of the new White House.
First, the new Administration will spend much more time dealing with the domestic issues they have inherited from Trump: polarized domestic politics, economic issues, consequences of the COVID-19 pandemic and response to it, etc. Biden's administration will have to devote much of its time to all of this, so it is safe to say that the Middle East will not stand in the forefront of the US foreign policy focus.
Second, in the realm of foreign policy, US relations with Europe, China and Russia are of far greater importance to Washington than those with the Middle East which will remain on the margins of the US foreign policy, being a concern only through the lens of strategic threats, such as combatting terrorism (anti-ISIS coalition efforts), nuclear non-proliferation (revival of the JCPOA), and interacting with actors involved in those issues.
Third, Biden will face certain domestic opposition to some of the Middle East policy issues, e.g. Iran nuclear deal, the Israeli–Palestinian conflict, sanctioned entities and so on.
Finally, having different views, approaches and rationale, US allies in the region (Saudi Arabia, the UAE, Turkey and Israel) could possibly frustrate some of the plans devised by the new administration.
Therefore, we should not expect the Middle East to figure high on the US foreign policy agenda, as well as keep our expectations low as concerns possible breakthroughs on the profiles which will get certain US attention: the Iran nuclear deal, Syrian Kurds issue, reconciliation with Turkey, dealing with Libya, cultivating relations with Israel and Palestine.
Syria Is Not a Priority
Syria has never been a priority for the US foreign policy and will likely remain a second-tier issue for Biden and his team. In fact, some analysis of the US Middle East policy over the last decade shows consistency of approach. Although Obama started his presidency with his 2009 Cairo speech, intended as a signal of support to the region and increased attention from the US, his administration responded to the Arab Uprising with certain discretion and was reluctant to increase American involvement in the regional conflicts—Iraq, Syria, Yemen, Libya—rather opting for a low profile, proceeding with its fight against terrorism and focusing on diplomacy to a greater extent. Trump administration, by and large, continued this approach avoiding military involvement and shifting more of the responsibility for security and regional problems onto its regional allies—Israel, Saudi Arabia, the UAE, etc. While Trump withdrew from the Iran nuclear deal and increased sanction pressure on Tehran, this never translated into a significant change in the American approach to the region. Even in Syria, which suffered several US missile attacks, the moves of the previous administration did not lead to a drastic change of the situation on the ground. Moreover, US "betrayal" of the Kurds and a partial withdrawal of its military from Syria had little serious impact on the course of the conflict. Therefore, over the last decade, the US regional policy has, by and large, been going along the similar lines of limited engagement, fight against terrorism, support of its regional allies.
Today, Biden administration's plans do not provide for a change in the established approach and deal only with a limited number of policy issues, those coming in for heavy criticism under Trump, e.g. the Iran deal, extending support to the Syrian Kurds, suspending dialogue and aid to the Palestinians, etc.
It is worth noting that the new US administration does not regard the Syrian conflict as a separate problem, important in its own right. It, rather, treats it as a secondary issue linked to other, more important policy issues, such as dealings with Iran and the nuclear deal, relations with Turkey, which happens to brand US-backed Syrian Kurdish militias (YPG) as terrorists, as well as dealings with Russia who, in recent years, has become more active in Syria and in the region at large, or ensuring security of US allies in the region (Israel, Saudi Arabia, the UAE, Iraq, etc.) who feel threatened by increased Iranian military presence in Syria. Therefore, the Syrian profile is largely viewed in the context of US policies towards Iran, Russia and Turkey, rather than as a separate foreign policy concern.
Interestingly, though, the new Administration refused to send its representative to the 15th round of the Astana Syria talks held in Sochi on Feb. 16–17, despite an invitation being sent, as is argued by Alexander Lavrentiev, Russia's special envoy on Syria. The US ceased to participate in the Astana meetings in mid-2018. Mr Lavrentiev went on to suggest that the new administration has yet to formulate its Syria policy, despite being officially in office for over a month now. "There are signals [coming from the US] that they will be ready to work with us, but so far no conclusive proposals have been made," concluded the Russian envoy. Thus far, Washington has not devised its Syria policy, having other actors involved guess its possible approach and future steps.
Moscow Concerns with US Syria Policy
US military presence in Syria is among major concerns for Russia. American soldiers are deployed in northeastern and eastern provinces of Syria as well as in the south, around al-Tanf settlement, on the border with Jordan and Iraq. Moscow perceives American presence in the country as illegal and among the key obstacles to its reunification. US support to the Kurdish-dominated Syrian Democratic Forces (SDF) prevents them from striking a deal with Damascus, something that is needed to restore the country's territorial integrity and to assume control over those areas, as the majority of oil fields, water resources (Euphrates river), and some 40% of all agricultural lands are located in Kurdish-held regions. When the US is going to leave Syria is thus one of the most important questions for Russia.
A short answer would be that Washington will not pull out its forces from Syria, at least in the mid-term. Regardless of who occupies the White House, there are certain interests and goals that the US has in Syria, and it will hardly abandon them.
First and foremost, American military presence in Syria serves as a deterrent for the Syrian government forces and loyal militias, as well as for Russia, Iran, pro-Iranian units and Turkey. American troops prevent the Syrian Arab Army (SAA) and the Russian forces from asserting control over the oil fields and extending it to the economically-needed, 3-million strong northeast and east provinces of Syria. They also keep an eye on Iranian activities in east Syria, on the border with Iraq (border-crossing in Al-Bukamal), and keep Iran from further entrenchment. Finally, American troops keep the Turkish forces and the Ankara-backed armed Syrian opposition from the offensive against the Syrian Kurds. In addition, American military surveilles Russian activities and moves in the region. Being no heavy burden for Washington, the mere presence of several hundred US soldiers in the country kills many birds with one stone. That is why we can hardly expect the new US leadership to abandon such a position.
Second, the fact that the US is capable of significantly increasing its military presence in Syria at any given moment and within a short span of time puts it in a position of being a potential spoiler of any military or political/diplomatic initiative or deal that Russia, Iran, the Syrian government or Turkey may undertake. Besides, recent reports indicate that the US is constructing a new military base with airfield facilities near al-Omar oil field in Deir ez-Zor. Its runways are 2.5 km-long, which allows it to host heavy military planes (Lockheed C-130 Hercules, Lockheed C-5 Galaxy, or В-52). Once finished, the base will let the US easily send several thousands of soldiers or PMC fighters to Syria overnight, handing it an opportunity to rapidly build up its military presence and capabilities in the area. This makes Washington an indispensable participant of any settlement in Syria and forces Moscow, Ankara, Tehran and Damascus to take American interests and concerns into account. It is unlikely that Washington is ready to lose such leverage.
Third, being the leader of the anti-ISIS coalition, the US maintains its presence on the ground, which enables it to fight the remnants of terrorists. US officials have recently called attention to the fact that the main focus of US military in Syria is to fight the Islamic State which has become more active over the past six months. This reason serves as an official excuse to justify US presence in the country.
Finally, the US wants to maintain its ability to influence the political process in Syria. As of now, Washington has several instruments at its disposal. Its unilateral sanctions coupled with the Caesar Act, created serious additional problems not only for the Syrian economy but for the socio-economic, humanitarian and medical situation affecting millions of ordinary civilians as well. Such sanctions are politically motivated, pursuing a change in the regime' behavior, something that was never achieved. Essentially, this results in making the socio-economic and humanitarian conditions in the country only worse and obstructing any attempts to reconstruct critical infrastructure. Many humanitarian organizations report severe impediments in delivering humanitarian aid to Syria and rebuilding the country, with many INGOs being simply afraid to work in Damascus-controlled areas because of their fear to be sanctioned. According to the UN Special Rapporteur Prof. Alena Douhan, "secondary sanctions and over-compliance with unilateral sanctions result in fear for all interlocutors and drastically affect all population groups in targeted societies impeding people, private business, workers, scholars and doctors to do their job and to enjoy human rights." As a result, US sanctions on Syria allow Washington to exert serious influence on the political settlement of the conflict as well as on Syria's economic reconstruction, along with letting the United States remain a key actor in the conflict resolution.
Another leverage the US has in terms of shaping the political process in Syria is its support to SDF. Today, while backing the Syrian Kurds, Washington also obstructs any serious talks between them and the Syrian authorities in Damascus aimed at reaching reintegration of the northeast and eastern provinces of Syria back under control of the central government. Even though the most recent round of talks between the Syrian Democratic Forces (SDF) and Damascus activated by Moscow ended up with reaching an important preliminary agreement on major controversial issues, this does not prevent the Kurds from backtracking once the Americans decide to sustain or increase their support to them and reaffirm their commitments. Such moves can substantially affect the ongoing intra-Syrian political processes and prevent the country from restoring its territorial integrity. As long as the Syrian Kurds enjoy support and commitments from the US, it is extremely hard to expect them to reach any viable deal with Damascus.
By the same token, the US can influence Turkey and its Syria policy—either through increasing pressure on Ankara or trying to co-opt it by addressing its concerns and moderating the Turkish-Kurdish agreement. Such steps can potentially change the course of the conflict, thus profoundly affecting Russian positions in Syria.
Similar logic applies to the US policy towards Iran and to the revival of the JCPOA. Washington would very much like to tie the nuclear deal to other issues of concern, such as Iran's ballistic missile program and/or its "malign activities in the region", including those in Syria. Such an approach aspires to change Iran's behavior, for instance, in Syria in exchange for the nuclear deal revival and lifting US sanctions. In the US line of reasoning, the White House has an upper hand in the talks with Iran to be able to force it to follow its preferred path. That can, in turn, affect Iran's behavior not only apropos the return to the JCPOA but concerning its Syrian policy as well. The risks, if this approach fails, are high, as this will have counter-productive results. If the nuclear deal is not revived and sanctions remain at place, Iran will most likely persist in its "malign activities" in Syria and throughout the region, while reserving the option to escalate them. Even the most recent US attack on pro-Iranian targets in Syria had more to do with Iran and its activities in Iraq and Syria rather than with the Syrian conflict itself.
This is to say that the US policy towards Iran and the revival of the nuclear deal, or towards the Syrian Kurds, or the way how Biden's administration will deal with Turkey, or Russia on the track of the Syrian conflict will have a serious impact on the situation in Syria. So far, there is no indication that it is going to be among the priorities of the new administration. Syria, though, will most likely remain part of US regional policies and subordinate to US dealings with Iran, Turkey and Russia. Outcomes of US-Iran, US-Turkey and US-Russia dialogue can potentially have a profound effect on the situation in Syria. Although it is hard to expect the new US administration to drastically change its approach to the Syrian conflict, there may be new promising avenues for diplomacy which will, hopefully, yield more positive results than negative ones.
From our partner RIAC
Washington Ill-Prepared to Set Human Rights Agenda
It is evident that US Democratic President Joe Biden and his team will pay more attention to the human rights agenda in foreign policy than their Republican predecessors did. It is also clear that Washington will actively use this agenda in dealing with its main geopolitical adversaries—above all, China and Russia. Finally, it is obvious that the United States will try to put together a consolidated Western front to shoulder American human rights initiatives. Human rights will become one of the tools to keep liberal democracies together confronting what is perceived to be the global rise of illiberal authoritarianism. We are likely to hear strong rhetoric on human rights coming out of the White House and the State Department. We will observe multiple human rights-focused US initiatives in international organizations. And we will also see new American human rights-related sanctions against Moscow and Beijing.
Still, at the end of the day, this strategy might turn out to be less successful than the new US leaders anticipate. No matter how Russian or Chinese governments are planning to handle, respectively, the Alexey Navalny case or political protests in Hong Kong, it is very unlikely that either Moscow or Beijing will yield under US pressure. Moscow and Beijing will continue going hand in hand with each other in blocking US-proposed international resolutions, in containing US foundations and NGOs operating in sensitive areas, and in countering the coming American information offensive on the human rights front. The growing pressure from the White House will only further cement the China-Russia partnership.
Moreover, the reality is that Washington is ill-prepared to make a convincing case on human rights and broader democracy issues.
First, America itself has not fully recovered from a deep and protracted political crisis. Many inside the US still question the standards of November's presidential elections as well as the legitimacy of information restrictions imposed on Donald Trump and his supporters by major social networks and the US mainstream liberal media. The 2020 large-scale violent racial riots also question the assumption that the United States can serve today as a universal model of human rights observance. Until President Biden fixes related problems at home, his international human rights crusade will not look too credible even for his fellow citizens.
Second, it is easy for Biden to raise human rights issues against Russia and China—or against North Korea and Iran. This is a light and unburdensome task—in any case, these countries are not and will not be US allies or partners anytime soon. However, what about other potential targets—like Turkey and Saudi Arabia? On the one hand, both Ankara and Riyadh are perceived in Washington as gross violators of basic human rights. On the other hand, Washington badly needs partnerships with both of them. If the Biden administration heads down a slippery slope of double standards and selective use of the human rights agenda in foreign policy, this will not make this agenda more convincing for anyone. If Biden chooses to go against traditional US clients and friends, the political price for such integrity might turn out to be prohibitively high.
Third, though the international human rights agenda remains important, it seems that today, in most societies, the public puts fairness before freedom. 20 or 30 years ago, the quest for freedom was the driving force behind the majority of street protests, political upheavals and revolutions. Today people revolt mostly against what they believe to be unfair and unjust. The widely shared sentiment of unfairness and injustice rather than human rights or political democracy is the main source of various populist movements in all parts of the world.
The balance between the quest for freedom and the quest for fairness has always been moving from one side to the other, forming long political and social cycles in human history. In the first half of the 20th century, fairness and egalitarianism were perceived as more important than freedom and human rights, while in the second half of the century, the balance shifted away from the former and toward the latter. Today we observe the global social pendulum once again swinging in the opposite direction.
In this context, the recent statement of Chinese President Xi Jinping about the ultimate victory over absolute poverty in China may well outweigh all the eloquent human rights rhetoric coming from US President Joe Biden.
From our partner RIAC