Vinayak Damodar Savarkar (1883-1966), popularly hailed as Veer Savarkar by his acolyte followers and Savarkar by his political and ideological opponents, is one of the most controversial men in modern India's history. Since Savarkarism, a staunch form of Hindu nationalism, succeeded in appearing as a powerful current of political nationalism in India in the 1990s, not only the ideologies but the very personality of Savarkar has been subject to historical autopsy and various interpretations. There is no doubt, Savarkar became the iconoclastic bandwagon of what later came to be known as Hindutva politics in India, and to Hindutva, he is like what St. Peter the Apostle is to Christianity. It is so because the whole edifice of Hindutva politics in contemporary India is based on a partial representation of Savarkar as expressed in his 1923 book 'The Essentials of Hindutva', and in his numerous speeches and activities. In addition, his practical politics as expressed in Abhinav Mela and Mitra Mela later became the organisational foundation of Rashtriya Swayamsevak Sangh which now defines Hindutva politics. Savarkar is the most authentic stepping-stone behind Hindutva politics and his commitment towards what he defined as Hindutva forced him to be tactical to submit many unconditional apologies to be released from the Andaman prison to extend his wings in the free world of Hindustan. Yet, to become the saviour of Hindu religion, Savarkar remains to be the most criticised Indian freedom fighter, and is sometimes portrayed alongside Muhammad Ali Jinnah, the father of Pakistan. Nothing but belligerent criticism, according to some political observations, Savarkar is also portrayed as a traitor who stood up against the Indian independence movement and apologised to the British government just to be freed from prison. It is unfortunate that a section in the Indian National Congress, especially under Nehru, too, represented Savarkar as someone who collaborated with the British Empire. Sarcastically, Indian Marxist intellectuals and leftist parties, who wish to locate the minutest apertures of socio-cultural movements and personal cults within the so-called materialist interpretations are adamant arguing that Savarkar is a Hindutva ideologue and that he collaborated with British colonialism, without the slightest mention that he was the product of an era of intensified religious tensions and his adamant commitment to Hinduism resulted in various streams of social reforms.
As a prelude, two factors need to be presented here. As Frank Anker Smith has shown, historians are not the custodians of 'the truth of past', instead they invent meanings and put it into interpretations suitable to their fashions and interests. Secondly, if we examine the history of British colonialism in India at least since 1757, we will be able to understand that a majority (something like 95 per cent) of middle-men, educated class, princes and political leaders have either collaborated or worked with colonial masters, and these names start from Mir Jaffar and extend to Mahatma Gandhi. About five per cent include the real heroes, if one wants to identify it so, of Indian nationalists who thought that the sacrifice of their lives would be much better than compromises. These are people like Birsa Munda, Surya Sen, Khudiram Bose, Bhagat Singh and others. This means, collaboration with the colonial state apparatus or a cluster of apology must not be the ultimate criterion to estimate or assess the life of stalwarts like Savarkar, Gandhi or Ambedkar. Doing so would be nothing but partisan and ahistorical interpretations.
Such distorted interpretations often take place in contemporary India, when we compete with each other to accuse Savarkar of collaborating with the British Empire. The problem of such distorted or partial narratives is that they forget to ask certain basic questions. For example, the way Savarkar was classified D-Class prisoner indicates that he was a danger to the British Empire. As well, why to hide the fact that many Indians of high repute had various secret engagements with colonial administrators, as demonstrated in the case of Madan Lal Dingra and the execution of Bhagat Singh and his comrades. Such distorted historical interpretations lead to contemporary political gimmicks as demonstrated by Mr. Rahul Gandhi who went to the extent of arguing that his name is not 'Rahul Savarkar' to offer an apology. Similarly, in my home state, Kerala, Savarkar's name is often equated with loyalty to the British Empire, and as an ardent form of anti-communist, acerbically forgetting that Savarkar raised his voice in 1959 against the Liberation struggle to bring down E.M.S. Namboothirippad's Communist ministry. For Savarkar, the struggle against E.M.S. Ministry was a Christian-Muslim ploy to derail what he termed as a 'Hindu' Ministry, though it was a communist-led ministry. Therefore, the ongoing (mis)representations of a devoted nationalist like Savarkar, for being an ideologue of Hindutva, and taking tactical but contradictory standpoints needs a balanced reading, significantly when his philosophies of Hindutva are misrepresented for partisan political purposes.
Devotion to India: Journey as a Nationalist
Savarkar was born into a Maharashtra Chitpavan Brahmin family in May 1883, hardly two months after the tragic and poverty-stricken demise of the world's most influential philosopher, Karl Marx. If the 1880s were times of despair and political revolutions in Europe, India was going through intensifying religious polarisations, especially under the foreign yoke of British colonialism. Under it, religion was becoming a basic component of socio-personal life while the whole structure of pre-colonial social conditions was acquiring new forms. By the 1880s, Bengal and Punjab had already witnessed various forms of religious tensions, mostly between Hindus and Muslims and between Hindus and missionaries. Maharashtra, too, was not an exception to such religious confrontations though the pace of such movements was very different. Adding fuel to the already strained religious harmony, the revolution of 1857 had redefined middle-class Indians' attitudes towards colonialism. The revolt of 1857 showed the danger of unified Hindu-Muslim power in India. As reflected in the revolt and the elevation of Bahadur Shah Zafar, who lived under the title of Mughal Emperor, symbolically, to the title of Emperor of India, the British Empire smelled danger.
However, as later history shows, the revolt of 1857 was the last major symbol of Hindu-Muslim unity. In post-riot India, religious identity can be found to take on more dangerous dimensions. The Hindutva ideologies of Bal Gangadhar Tilak and the Islamic movements led by Sir Syed Ahmed Khan and a multiplicity of socio-religious issues were the hallmarks of this period, especially in the three hotspots of Bengal, Maharashtra and Punjab. The influence of the nineteenth century reform-oriented and anti-colonial religious movements such as the Brahmo Samaj, Haji Shariatullah, Wahabi and Faraizi movements were reshaped into ardent but also fervent ideologies. Hindus and Muslims had already started to alienate each other, and mutual suspicion between these communities was promoted by the colonial administration, especially after the three months that shook the British Empire in 1857.
As Savarkar was born into a communally intensified social condition, and amid an anti-colonial situation, there was no doubt that two streams of ideologies influenced him. That is how the challenges to Hinduism and the colonial rule become points of interests for Savarkar. It means that colonial social engineering, especially the ploy to divide Hindus and Muslims, created more tensions in the minds of nationalist leaders who could also realise that the Muslim response to the Bengal partition of 1905 was propelled by communal interest, anticipating what was to happen later in 1947. Nevertheless, the fact is that Savarkar led his anti-British, nationalist agitation long before the 1905 Partition of Bengal and such form of extreme nationalism was the main reason for his expulsion from the famous Ferguson College in Pune. By the term 'extreme nationalism' I mean nothing but his deep patriotism, especially when Congress was trying to have a dialogue with British colonialism. This indicates Savarkar began his campaign with the determination to create the thunder of independence when moderate sections of the Congress were claiming that they should cooperate with the British and move on. Therefore, he was beyond the leaders of nationalism, who wore the nationalist garb of wanting achievements and strategic cooperation.
Although expelled from Ferguson College, Savarkar had the opportunity to graduate at Gray's Inn in London with the help of Shyamaji Krishnavarma. Savarkar arrived in London in 1906 and devoted his entire London life to the anti-British struggle. Fascinated by the Italian nationalist Mazzini's ideas, Savarkar founded an organisation called the Free India Society and propagated Indian nationalism among Indians in London. One thing to note is that Savarkar would have conquered great heights through strategic cooperation in London if he had wanted to. However, Savarkar did not seek to do so, but instead embraced nationalism. The reason for highlighting this is to remind us that Savarkar put nationalism ahead of practical gains when the vast majority of Indians in London continued their strategic cooperation with colonial politics. That is why he decided to celebrate the fiftieth anniversary of the First War of Independence in 1907, and that too in London which caused a great uproar, as students marched to pay their respects to the martyrs. The result was that Savarkarism began to be considered a dangerous philosophy, and the British police kept Savarkar under a panoptical model of surveillance. Such anti-Savarkar policies intensified with the unexpected act of Madan Lal Dingra in 1909, an Indian student, who killed Sir William Hutt Curzon Wyllie, a British administrator in London. While the entire Indian community in Britain, including Jawaharlal Nehru, has either disassociated itself from or condemned the act of Dingra, partly securing their interests, Savarkar was the only one to support Dingra openly. Naturally, Savarkar was accused of instigating Dingra to murder Wyllie, though no conclusive evidence suggested so. While Dingra was given the death penalty, the life of Savarkar was becoming pathetic in London, as by this time he was branded the sole enemy of the British Empire in India. After a short stay in Paris to avoid arrest, Savarkar returned to London to get arrested in 1910. Savarkar was then deported to India for further judicial procedures which ended up with Savarkar being sentenced to life imprisonment for fifty long years in a small cell in the cellular prison in the Andaman Islands.
As noted, the 1920s were periods of intense religious conflicts in India, especially between Hindus and Muslims. Since the conflict over the partition of Bengal in 1905, the mutual animosity between Hindus and Muslims continued and reflected in various forms: the establishment of Arya Samaj, Chapetkar brother's initiatives, and Mitra Mela and Abhinav Mela by Savarkar brothers show these intensified religious animosities. Along with these issues, the prison-centric proselytising efforts, mostly by Muslim groups, were becoming an issue in the Andaman jail. For someone like Savarkar, dangers to Hinduism within the closed walls of the cellular jail were indicators to recognise what is happening in India. Deepened worry about Hinduism might have prompted Savarkar to avoid wasting his time and energy in jail. This means, Savarkar may have been motivated to approach the British government in the form of apologies because of the perception that he must seek to return to India to save Hinduism which was going through a difficult period of caste feud, missionary influence and Islamic conversion attempts. However, this apology was just another tactic of the most dangerous Indian freedom fighter who went to London and encouraged political assassinations. Therefore, to overcome the rising political pressure and criticism in India, Savarkar was sent to India in 1921, but was sentenced to detention in Ratnagiri until 1937. As we can see, by the 1920s patriotism slowly shifted towards Hinduness in the mind of Savarkar due to his unconditional love for Hindu culture and his desire to protect it. The result was a book, titled 'Essentials of Hindutva' which he wrote in 1923.
If necessary, he had the opportunity to become a leader of the Congress or part of the British government, perhaps more than Nehru, by strategically playing the card of secularism and nationalism. The perfect example can be Gandhi's strategy of Khilafat satyagraha to extend his wings to the Muslim community. Nevertheless, Savarkar, also a poet and philosopher, did not hide his love for Hindu culture from within and went ahead with courage, and that is what now appears as Hindutva alias Savarkarism. That means, through his post-cellular politics, both as an ideologue of Hindutva and the steward of Hindu Mahasabha, Savarkar laid the foundation stone of Hindu nationalism in India, and produced various, often contradictory versions of Hindutva politics which to this day continue to be prominent in India's road towards cultural nationalism.
Savarkarism: Caste and Hindutva
Savarkar's nationalism was a mixture of Hindu-centered cultural ideology and a reconceptualization of India's past. While acknowledging that he was a staunch nationalist, he was also a social reformer committed to the cause of eradicating caste violence and building bridges among the various Hindu communities in India. Very interestingly, Savarkar's ideological development towards Hindutva was shaped by a Christian named Brahma Bandhav Upadhyay, whose argument that everything in India is rooted in Hinduism profoundly influenced Savarkar. So, Savarkar's Hindutva or Savarkarism was a mixture of various shades of Indian-ness and he wanted it to be reflected in all such aspects. There is no doubt that Savarkar's social reforms were tainted with his political motives, but that does not lead us to forget what he did to alleviate the social problems faced by Dalits in colonial India. Savarkar's struggles to keep temples open to the underprivileged and to eliminate caste problems often led him into conflict with the upper castes. Not only that, Savarkar initiated that lower caste Hindus should get the opportunity to educate their children. Savarkar has been at the forefront of educating underprivileged children belonging to the so-called untouchable communities. As part of his anti-caste initiatives, he regularly visited Dalit houses during festival seasons and spent time with them. The Patitpawan temple at Ratnagiri can be seen as the best example of Savarkar's social reform efforts and anti-caste movements. Savarkar ensured equality for the lower castes in the temple's governing body, which gave access to Hindus from all castes when the temple entry struggles led by Ambedkar had failed. It is pertinent to mention one more detail. The Ganesha festival and the pan-Indian coffee shops, started under the stewardship of Savarkar in 1930 and 1933 are the two examples of anti-caste ideology, but these transformational efforts through the participation and representation of the lower castes have not been mentioned much in the social history of India. For example, in the context of discourses of the public sphere in Europe, the famous German sociologist Habermas explains how coffee shops and salons influenced modernity transformation. Unfortunately, none of the Left-dominated Indian academic studies speaks of the pan-Indian coffee shops or its social relevance. However, Savarkar initiated that a Mahar community member should serve the food, at a time when inter-dining was impossible in India. If Indian modernity is also about questioning caste oppression and its various manifestations, there is no doubt that Savarkar had an essential role in the whole process, whether one accepts it or not. Undoubtedly, Savarkar was an advocate of a Hindu-centric political ideology, but it was always subject to change. Therefore, as far as Savarkar is concerned, Hindu culture can be interpreted in many different ways. For example, he has made statements about India's integrity, but also supported the partition of India. Similarly, his so-called Hindutva was an amalgamation of Aryan and Dravidian cultures, which sometimes even went so far as to say that beef may be eaten if desired.
Savarkar Image in Post-Colonial India
One of the most distorted portrayals of Savarkar's image in post-independence India was produced by Indian leftist intellectuals who accused him to be a communal fascist associated with Gandhi's murder, though no such conclusive evidence exist. Typically, postcolonial India's leftist circles always take what they call an anti-Hindutva stand, and argue that they oppose Sangh Parivar's philosophy, and therefore Savarkar. Ironically, Indian lefts' opposition to recognising Savarkar's full role has led to an ahistorical representation of Savarkar's leftist relationships, and how he has been praised by leftist or socialist intellectuals of international repute. For example, how do we interpret the fact that Savarkar earned a socialist image in the international anti-colonial circles in the 1920s, as demonstrated in the newspaper articles and a twenty-four-page pamphlet of Jean Longuet, the grand-son of Karl Marx, in support of Savarkar. Similarly, we seldom speak about Shaheed Bhagat Singh's high regard for Savarkar. As expressed in the former's instruction, one should understand three books to become a member of Hindustan Socialist Republican Association, and of these three, one was 'The Life of Barrister Savarkar'. Most strikingly, M.N. Roy, the stalwart Indian leftist intellectual, reportedly requested to be part of a reception committee in 1937 to celebrate Savarkar's release from Ratnagiri prison. As these situations demonstrate, Savarkar was a respected and celebrated freedom fighter, though the postcolonial Indian left obstinately rejects his contributions, while exaggerating his association with fascist Italy and Nazi Germany.
Conclusions
There is not only white and black in history but also grey matter. That is to say, individuals like Savarkar should be considered in light of all their contradictory identities. While recognising that Savarkar had every right to dream and work for Hindutva, one must also investigate his role in shaking the British Empire as one of the longest prisoners in colonial India's history. Of course, Savarkar's philosophy had an evident influence on India's Hindu-Muslim conflict, but let us not forget that the Hindu-Muslim riots caused Savarkar to become a Hindu nationalist, eventually.
Even if we reject all of Savarkar's anti-colonial and anti-Muslim ideologies, his struggles and social reform movements, especially his efforts for the Dalit community's upliftment, need to be further studied. Contradictory to what we usually see in Indian movies, heroes are not the seedbed of all virtues. There are also plenty of anti-heroes, who stand beyond the personalities of heroes. Unfortunately, Savarkar is a man whom a group once made an anti-hero of old heroes, both colonial and Indian, and that image remains without much change.
References
Pakistan's Priority Ranking of SDGs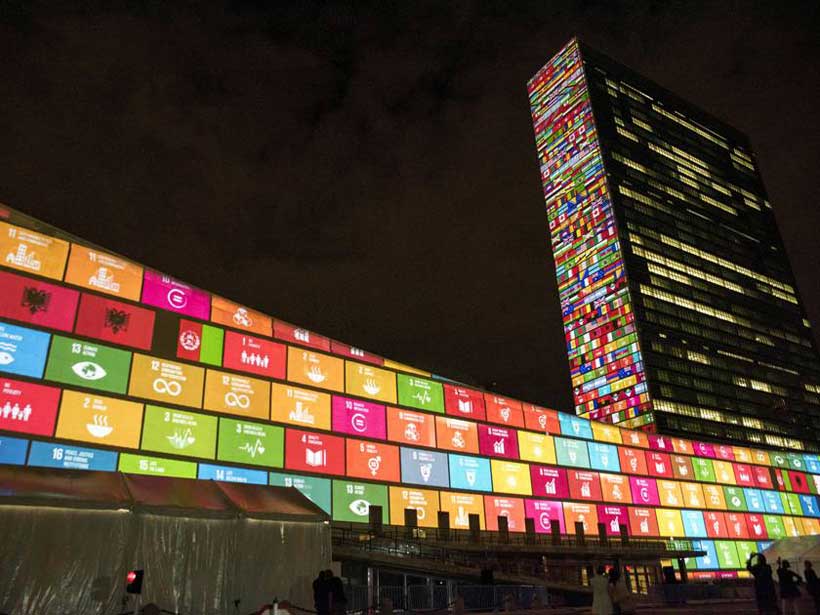 Sustainable development goals are also known as Global or Universal goals that are meant to guide developing and underdeveloped nation-states to a sustainable and peaceful future. Development is a combination of innovation and improvement over a consistent time. It requires the collaboration of several social, cultural, economic, legal, and political sectors. All such sectors are interdependent and function sustainably when allied towards the same goal.
What are SDGs?
Developmental goals outline the priorities of a state in terms of its international progress. They are meant to track and counter non-traditional security threats. Such threats are somewhat intangible and have a deeper, more impactful presence. If not countered through structured programs, infrastructure, and policymaking; they will only become a visible reality once the issue is nearly impossible to resolve.
Origin and purpose
These were born from the United Nations Conference that was hosted in Rio De Janeiro, Brazil in 2012. Global issues of all sorts were raised which revolved around aspects such as the environment, clean energy, sanitation, education, health, and security.
Goals and Commitments
The year 2015 decided that within the upcoming 15 years, there will be an active and hopefully successful attempt at ushering in a future of dignity and peace also known as the 2030 Agenda.
For each nation, there is a different ranking of the goals following their level of need and priority. Following is the ranking for Pakistan.
Priority I
Goal 2 Zero Hunger
The second goal defines eradicating global hunger and reaching food security for all. This involves the production, processing, and distribution of food and sustainable agriculture. This goal is at the top of Pakistan's priority list due to its status as an Agrarian State. Due to the recent inflation in the state, the food crisis has become a reality for a sizable portion of the Pakistani population.
Goal 3 Good Health and Well Being
Places focus on the overall health of all people. The focus is on preventative strategies for all ages. This goal covers the improvement of life expectancy in all developing and underdeveloped nations. It also includes immunization coverage, epidemics such as malaria and dengue, the Covid-19 pandemic, and emergency aid going out to all in times of global distress and disaster.
Goal 4 Quality Education
Good quality education that is inclusive and available to all is a cornerstone of a prosperous and peaceful society. This includes not only various education sustainability initiatives but also caters to accessible and high-caliber school and university infrastructure. This goal works for a bright future for not only the global youth but for the global economy as well.
Goal 6 Clean Water and Sanitation
Universal access to clean water and a hygienic living environment makes up Goal 6. This will help counter water pollution and reduce the spread of diseases like cholera, malaria, dysentery, typhoid, and Hepatitis A. Clean water and sanitation will ultimately lead to water efficiency and its use as a renewable energy source.
Goal 7 Affordable and Clean Energy
Clean Energy is the key to having a future landscape that this generation can pass on to the next. This goal works for the distribution of electricity across the globe, in poverty-stricken and hard-to-access areas. Renewable energy sources (windmills, hydro-electricity, solar power) are being focused on so that there can be a time when weaning off of non-renewable and quickly depleting fuels such as coal, gas, and oil is not harmful to both society and the economy.
Goal 8 Decent Work and Economic Growth
Economic growth is a necessary factor to keep states progressing and afloat. Goal 8 emphasizes the importance of productive and decent employment. It promotes a greener economy, sustainable tourism, and social protection for all.
Goal 16 Peace, Justice, and Security
Accountable and Just national institutions and law enforcement is the path to peace, justice, and security. There is an active need for local participation at the grassroots level. Peace can only ever be delivered from the bottom up. Pakistan has always had a conflict simmering at some level. Be it a population overflow at the borders or a politico-religious conflict. Effectively working on prevention and counter operations can foster peace and security for all.
Priority II
Goal 1 No Poverty
The first goal is to end poverty globally. The poverty line has been decided over various factors and definitions in the past few years. Once it was declared that any person who consumed less than 2400 kcal over twenty-four hours was under the poverty line. Currently, it is set for members of society who live under Rs. 3000 monthly, in Pakistan.
Goal 5 Gender Equality
It is common knowledge that we live in a majorly patriarchal society that is disadvantageous to women and girls all over the world. Goal 5 aims to fix that by focusing on the elimination of gender-based violence and empowering more women to step into professional and operational roles by reducing in-house gender discrimination. There is also special care taken to recognize and reduce the unpaid labor and double standards which women face daily.
Goal 9 Industry. Innovation, and Infrastructure
A resilient and good quality infrastructure is a must to keep a state of more than 220 million people functioning properly. The innovation of the tech industry is the spearhead for Pakistan's entry into a competitive future. There is still a need for better infrastructure including highways and high-rise buildings with proper sewage piping as well. Inclusive industrialization will bring about better credit, a more stable economy, and reduced unemployment.
Goal 10 Reduced Inequalities
The focus lies on reducing international inequalities and reducing the massive chasm existing between different classes of society. Income equality is directly tied to gendered equity, improved industrialization, and economic growth. Apart from reducing financial disparity, this also focuses on socio-political, cultural, and religious inclusion. Pakistan is a multicultural and diverse state with citizens belonging to various religious sects, castes, and ethnicities. However, this has often led to intersectional conflicts. This goal aims to counter that through various representative policies and global cooperation.
Goal 11 Sustainable Cities and Communities
These are such areas that practice, promote, and support sustainability in every aspect – energy, water, economy, infrastructure, and environment. This goal aims to ensure that due to the massive population migrations from rural to urban, there is no concentration of poverty due to the economic shift. Cities are to be safe havens for their constituents with public transport, parks, recreational spaces, and economic opportunities.
Goal 17 Partnerships for Goals
No system of such a scale can work in isolation therefore, to bring sustainability to Pakistan, there needs to be a joint effort by international powers and national institutions. Global platforms such as the UN, WTO, SAARC, ASEAN, and IMF are all contributing their part be it through funding, medical aid, or economic policing. Pakistan also partakes in multiple confidence-building measures and FTAs to live up to this goal.
Priority III
Goal 12 Responsible consumption and Production
Focuses on management and usage of natural resources to not run out before other renewable sources are in place. This goal actively works to reduce the negative impact of state consumption on the environment – be it through chemical dumping, food waste, or wasteful consumption.
Goal 13 Climate Action
The recent floods in Pakistan and the searing temperatures in June and July point to the absolute necessity of taking climate action. Extreme temperatures, droughts, and flooding are all contributing to the deterioration of human and environmental health. Being a primarily agrarian exporter, Pakistan needs to be vigilant regarding any threat to its agricultural economy and counter it through planning, policies, and preventive strategies.
Goal 14 Life below Water and Goal 15 Life on Land
The sustainable Development goals have provided guidelines to ensure a hospitable future. This includes protection and conservation of the living habitat aka Oceans and Land. Due to the rapid rate of globalization, modernism, and human development, ecosystems both above and below have suffered. Many species have gone extinct as well, due to unregulated hunting and fishing throughout the year. Ocean acidification and pollution are major concerns due to it being a major food source for the global population. Similarly, deforestation, desertification, and poaching need to be eliminated on land. Pakistan has participated in such initiatives to conserve and protect forests through artificial reforestation – the Changa Manga Forest.
Pakistan is constantly making progress in seeing the SDGs through. Consistency is key to success and in this case, sustainability.
Breaking Diplomatic Norms: Indian Response to OIC & Turkish Support for Kashmir Issue
Recently, the Indian government has been facing backlash for its highly undemocratic and derogatory remarks on Turkey's support to the Kashmir issue at the United Nations Human Rights Council (UNHRC). The Indian government has also criticized the Organization of Islamic Cooperation (OIC) for its statement on Indian Human Rights Abuses in Indian Occupied Jammu and Kashmir (IIOJK).
India's long-standing hostility towards Pakistan has been a subject of much criticism in international diplomatic circles. While the two countries have a history of conflicts and disputes, India's approach towards Pakistan has often been seen as unconstructive and counterproductive. The Indian government's hardline stance on Pakistan has resulted in a deepening of the mistrust between the two countries, which has had serious implications for regional stability and security.
India's rhetoric towards Pakistan has often been marked by derogatory and aggressive remarks, particularly in the context of the Kashmir issue. In recent years, India has sought to internationalize the issue of Kashmir and has baselessly accused Pakistan of supporting terrorism in the region. This has resulted in a hardening of positions on both sides and has made any meaningful dialogue between the two countries almost impossible.
India's recent criticism of Turkey's support for the Kashmir issue at the UNHRC and its condemnation of the OIC's statement on Indian human rights abuses in IIOJK is another example of its obsession with Pakistan. The Indian government's response to these developments has been highly un-democratic and derogatory, with Indian officials using aggressive language and personal attacks to discredit Turkey and the OIC.
India's preoccupation with Pakistan has also had implications for its relationship with other countries in the region. India's increasingly assertive foreign policy and its strategic partnership with the US have raised concerns among its neighbors, who fear that India's pursuit of its own interests could undermine regional stability and security. India's aggressive stance towards China and its border disputes have also added to regional tensions and have led to a deterioration in its relationship with Beijing.Bottom of Form
It is important to note that Turkey has always been a strong supporter of the Kashmir issue, and has been vocal about the human rights abuses committed by Indian forces in the region. In September 2021, Turkey's President Recep Tayyip Erdogan raised the issue of Kashmir during his speech at the UN General Assembly, stating that the "Kashmir conflict, which is also key to the stability and peace of South Asia, is still a burning issue."
In response to Turkey's support of the Kashmir issue, India's Ministry of External Affairs issued a statement condemning Turkey's stance, claiming that it was "completely unacceptable" and that Turkey had no right to interfere in India's internal affairs. India's statement also accused Turkey of using the Kashmir issue as a "distraction" from its own internal problems.
This reaction from the Indian government is highly undemocratic and uncalled for. It is the right of any nation to express its views on global issues, and India's attempt to suppress Turkey's support for the Kashmir issue is a clear violation of this right. The Kashmir issue has been a longstanding dispute between India and Pakistan, and the international community has a responsibility to support a peaceful resolution of the conflict. Turkey's support for the Kashmir issue is a step in the right direction towards achieving this goal.
Furthermore, the Indian government's criticism of the OIC's statement on Indian Human Rights Abuses in IIOJK is also highly inappropriate. The OIC, a group of 57 Muslim-majority countries, has expressed concern over the human rights abuses committed by Indian forces in IIOJK, including extrajudicial killings, torture, and enforced disappearances. The OIC's statement is a reflection of the international community's concerns over the situation in IIOJK, and it is the right of the OIC to express its views on this matter.
India's response to the OIC's statement has been highly critical, with the Indian government accusing the OIC of interfering in India's internal affairs. This response is yet another attempt by the Indian government to suppress international criticism of its human rights abuses in IIOJK. The Indian government's stance on this issue is highly hypocritical, as it has repeatedly called for international support in its own disputes with other nations, including Pakistan.
Indian government's highly undemocratic and derogatory remarks on Turkey's support for the Kashmir issue at the UNHRC, as well as its criticism of the OIC's statement on Indian Human Rights Abuses in IIOJK, are reflective of its lack of respect for international law and global human rights standards. The Kashmir issue is a longstanding dispute that requires a peaceful and just resolution, and the international community has a responsibility to support this goal. The Indian government must recognize this and work towards a peaceful resolution of the conflict, rather than resorting to undemocratic and inflammatory rhetoric.
The Taliban's Loss of Popular Support in Afghanistan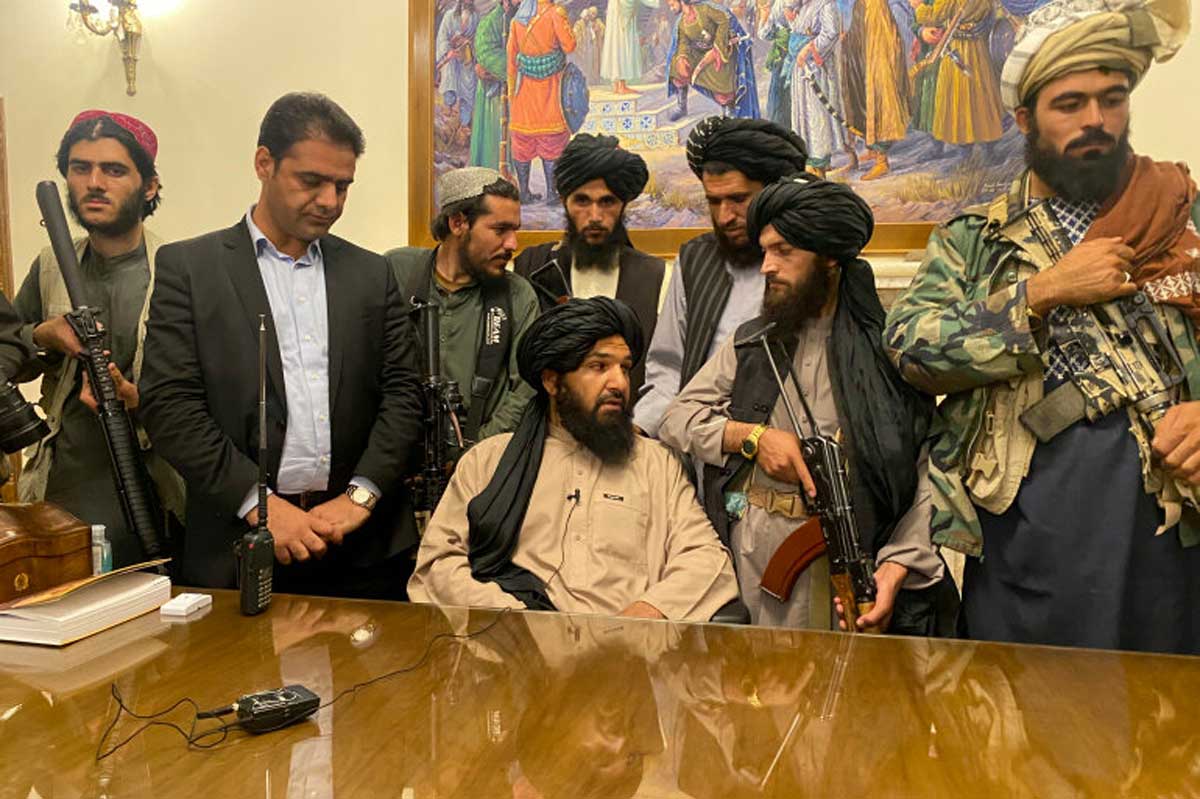 Afghanistan is currently facing an unprecedented crisis due to the Taliban's takeover of the country in August 2021. Despite initially claiming to have widespread support from the Afghan population, reports from within the country now suggest that the Taliban's grip on power is increasingly fragile. The Taliban's regime has been marked by egregious human rights violations, economic hardship, lack of inclusivity, international isolation, and brutal tactics during the war, all of which have contributed to their diminishing popularity. The people of Afghanistan continue to suffer under the oppressive rule of the Taliban, and urgent action is needed to address the humanitarian crisis and restore stability to the region.
Economic Hardship
One of the most pressing issues facing Afghanistan under the Taliban is the economic crisis that has emerged in the wake of their takeover. The country is facing inflation, food shortages, and job losses, all of which are having a significant impact on the lives of ordinary Afghans. The prices for basic goods such as flour and sugar have skyrocketed and many families are struggling to afford even one meal a day. In 2022, many reports emerged that people are selling their kidneys to feed their families.
The Taliban has struggled to revive the economy, and their policies have not been effective in addressing the economic crisis. According to the New York Times, "the Taliban's financial plan relies heavily on the illicit drug trade, a strategy that may provide some short-term gains but will ultimately lead to greater instability and economic hardship for ordinary Afghans."
Human Rights Violations
The Taliban's history of human rights violations, particularly their treatment of women and girls, has also contributed to their loss of popular support in Afghanistan. The Taliban has a reputation for imposing strict restrictions on women's rights, including banning girls from attending school and requiring women to wear burqas in public. Various media outlets report suggest that women and girls have been virtually invisible in public since the Taliban took over. The Taliban has also used violence against civilians, including women and children who raised voice for their rights. We see constant demonstrations against ban on girls' education in Kabul and Taliban use to suppress them by using force. No one is allowed to held a protest against the Taliban repressive policies.
Lack of Inclusivity
The Taliban's government has been criticized for its lack of inclusivity and representation of Afghanistan's diverse ethnic, political and religious groups. The Taliban is dominated by Pashtuns, and there are concerns that other groups may be marginalized or excluded from political participation. No previous polit al leaders who are in politics for decades is a part of the new set up. Taliban have imposed a narrow interpretation of Islam that does not reflect the country's diversity and tolerance as well as equal opportunities to men and women. The Taliban's cabinet is made up entirely of men, and there are no non-Pashtuns or Shia Muslims in key positions.
International Isolation
The Taliban's return to power has resulted in international isolation, with several countries imposing sanctions and restrictions on the Taliban regime. This has limited the Taliban's ability to access international aid and resources, which has further exacerbated the economic crisis in Afghanistan. The Washington Post reports that "the Taliban's international isolation is exacerbating an already dire humanitarian crisis in Afghanistan," and that "the country desperately needs international aid to address its economic woes and provide basic services to its people." Unless the Taliban bring a change to their repressive policies, they will remain isolated in the international community.
Taliban's Tactics During the War
The Taliban's tactics during the war against US-led NATO and ISAF forces, including their use of suicide bombings and targeting of civilians, have also contributed to their loss of popular support among Afghans who have been affected by the violence. The New York Times reported in September 2021 that "the Taliban's brutal tactics during the war have left a legacy of fear and trauma among the Afghan people." Many Afghans are deeply distrustful of the Taliban because of the group's violent tactics during the war and the atrocities they committed against civilians. The Taliban's reputation as a violent and extremist group has made it difficult for them to gain the trust and support of the Afghan population.
Addressing the Issues
The Taliban faces a significant challenge in regaining the trust and support of the Afghan people. They will need to address the economic crisis, provide basic services to the population, and create an inclusive government that represents Afghanistan's diverse ethnic, political and religious groups. They will also need to address human rights concerns especially women rights and restore the rule of law. Also, they will need to make significant concessions if they hope to regain the trust of the Afghan people and the international community. They need to create a more stable and predictable environment for the Afghan people if they hope to build a functioning state. The Taliban has taken some steps to address these concerns, including pledging to respect women's rights and promising to form an inclusive government. However, the effectiveness of these measures remains to be seen.
Conclusion
The Taliban's loss of popular support in Afghanistan is a significant challenge for the group as they seek to govern the country. Economic hardship, human rights violations, women rights, lack of inclusivity, international isolation, and the Taliban's tactics during the war have all contributed to their declining popularity. The Taliban will need to address these issues if they hope to regain the trust and support of the Afghan people and build a functioning state. The Taliban's future depends on their ability to govern effectively and address the concerns of the Afghan people. If they fail to do so, they risk losing the support of the population and facing significant challenges in the years to come. It remains to be seen whether the Taliban can rise to this challenge and create a stable and prosperous Afghanistan for all its citizens.