Lithuanian-Russian relations: An ambassador's view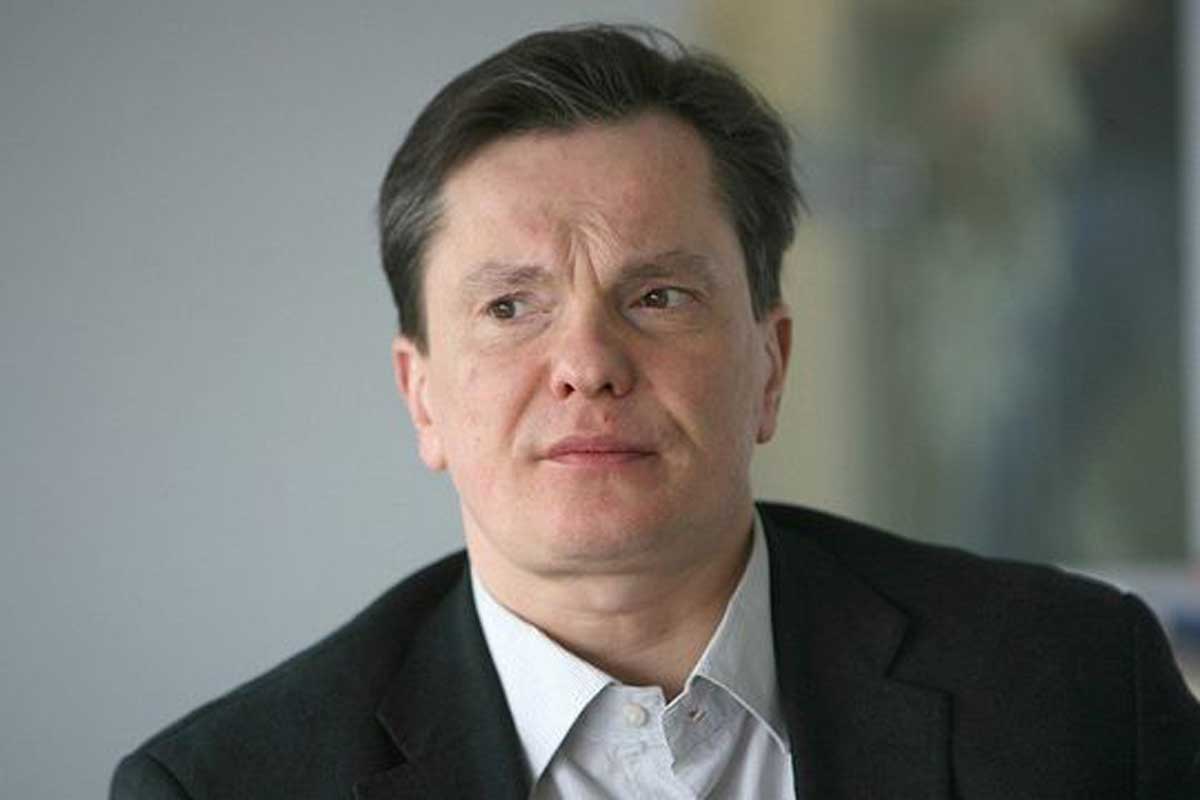 This year we are marking two centennial anniversaries: the signing of the Peace Treaty between Lithuania and Soviet Russia, and the establishment of the Lithuanian diplomatic mission in Moscow in 1920. The occasion is a good opportunity for us to look into the past and think together about the future of our relationship, so that the "dark pages" of the past are never repeated again. This was the first thing that came to my mind after I was offered the job of Lithuania's new ambassador to Russia.
I will make no secret about the fact that I accepted the proposal of the President of the Republic Gitanas Nauseda and the Government of Lithuania responsibly, but at the same time, with a grain of concern. Even though Lithuanian-Russian relations are not particularly good now, working in Moscow is a challenging, albeit interesting, posting and, of course, one of the most prestigious in our diplomatic service. In basketball parlance, this is the "major league," on par with a diplomatic post in Washington, Brussels, London, Berlin or Paris. People here often joke that there are three million basketball specialists in Lithuania and as many experts in relations with Russia.
Therefore, I was absolutely clear about where I was going and how important and responsible this posting really was. I realized the seriousness of the challenges that awaited me there already during the very first months of my work in Moscow. Relations between our two countries have been going through a difficult time for many years now. Immediately after arriving in Moscow, I heard some high-ranking Russian officials describing our relations as "Arctic chill" and "dead end," so I realized that it was not going to be easy.
True, the top-level talks that were held in Vilnius before my departure for Moscow inspired extremely cautious optimism, because even in these conditions, our countries should focus on mutually beneficial areas and look for areas where we can move forward. I will mention only the main such areas: development of trade relations, establishment of a border regime, solution of transport problems and issues of diplomatic real estate, Kaliningrad transit and the development of cultural ties.
At the same time, I certainly realize that finding solutions to some of the most difficult issues will hardly be possible any time soon. And still, despite our obviously different views on certain things, we need to have a better idea of each other's positions and look for the root causes of our problems.
So, we are all set to move forward on the issues we disagree on, and I see no alternatives here. As the saying goes, "when the window is closed, there is no wind or air movement," which means that when the windows are closed, you can suffocate! This is what I write about in my essay.
Lithuania and Russia at the crossroads of history
Why do I start with history? Naturally, in the 21st century, our assessment of the past has changed. Contrary to the prophecy of Francis Fukuyama, the "end of history" didn't come with the end of the Cold War [1], but it is now back, primarily on the socio-political aspect. The past often impacts interstate relations, becoming an integral part of the current information wars. On the one hand, historical issues, if viewed not as something that happened in the past, often lead to serious contradictions. On the other hand, the past is also a valid part of our identity. Therefore, historical memory often determines our worldview and our attitude towards many events.
In international or interstate relations, I would single out three strategies for dealing with the past: the past is used to exacerbate or initiate a conflict; the past is used as a tool for building positive relationships and the past is accepted as a given, and its positive and negative aspects are fully recognized. Which one to choose? It depends on the goals we set ourselves. Of these three strategies, I would choose the latter.
The centuries-old historical relationship between Lithuania and Russia is extremely complex and intertwined. There were moments of tension, and there were moments of good-neighborly coexistence. Perhaps this was inevitable because during the Middle Ages, the Grand Duchy of Lithuania and the Grand Duchy of Moscow were both engaged in expanding their territories. The pendulum of military success was swinging all the time. Midway through the 15th century, the army of the Grand Duchy of Lithuania, led by the Grand Duke Algirdas, twice besieged the Moscow Kremlin, but never managed to take it. In 1610, Rzeczpospolita – the Commonwealth of the Kingdom of Poland and the Grand Duchy of Lithuania – encircled Moscow and occupied it, only to see the Russian army occupy Vilna and a number of other Lithuanian cities in 1655.
Both sides pursued their own political goals, and not always by means of military force alone. For example, the Grand Duke of Lithuania Vytautas gave his daughter Sophia in marriage to the then ruler of Moscow, Vasily I, temporarily gaining strong leverage over the policy of the Moscow state. There were also examples of our two countries fighting together against a common enemy: on July 15, 1410, Polish and Lithuanian forces, along with several Smolensk regiments, as part of the troops of the Grand Duchy of Lithuania, fought in the Battle of Grunwald against the Teutonic Order. There were other examples of interaction. The noble Russian families – the Golitsyns, Trubetskoys, Kurakins and others, whose descendants still come to the Lithuanian Embassy in Moscow on holidays, all trace their ancestry to the representatives of the Gediminas dynasty, who then ruled the Russian cities.
Following the third partition of the Commonwealth of Lithuania and Poland at the end of the 18th century, most of historical Lithuania was annexed to the Russian Empire and remained there until 1918. That period witnessed a series of bloody conflicts. At the beginning of the 19th century, the Russian government did not interfere much in the economic, judicial and cultural life of Lithuania. It was then that Vilnius University enjoyed much-deserved acclaim contributing heavily to Polish culture, and becoming famous for its graduates such as Adam Mickiewicz and others. However, after the uprisings of 1830-1831 and 1863-1864, the situation changed. The Russian authorities even came up with a historical concept of two Russian states – Kievan and Lithuanian Rus, which, due to various historical circumstances, existed separately until the end of the 18th century when Empress Catherine II brought them together into one state. Thus, the region's ethnic composition and historical concept made it possible to perceive the onetime territory of the Grand Duchy of Lithuania not only as part of the Russian Empire, but also as ethnically Russian.
Upon closer examination, one could ask what this has to do with the Lithuanians who are not Russians, but there were also theories about the Lithuanians being Slavs. In this context, the policy of Russification pursued by the tsarist government, including the closure of Vilnius University, a ban on the use of the Lithuanian language in public places, the introduction of the Cyrillic alphabet, the desire to consign the very name of Lithuania to oblivion by renaming the region into the Northwest Territory – looks by no means accidental.
However, the second half of the 19th century saw the emergence of a national revival movement in Lithuania, which laid the foundations of the modern Lithuanian culture. Launched by a handful of intellectuals, this movement ended in 1918 in the revival of Lithuania as an independent state.
The restoration of the national state made it possible to quickly achieve our country's international recognition. By the way, Soviet Russia was the second country in the world to officially recognize the born-again Lithuanian state. According to the 1920 treaty, [3] Soviet Russia, proceeding from the principle of the right of nations to self-determination, "unconditionally recognizes the independence and sovereignty of the Lithuanian state with all the legal consequences of such recognition and in good faith renounces all sovereign rights of Russia over the Lithuanian people and its territory." The treaty fixed the Soviet-Lithuanian border, making the city of Vilna (Vilnius) and the Vilnius region part of the Lithuanian state. It also provided for the settlement of property, financial and economic issues between the two countries, free economic assistance to Lithuania by Soviet Russia, recognition of Lithuania's neutral status and the return (with reservations) of cultural assets previously taken out of the country.
During the period between the two world wars, Lithuanian and Soviet diplomats signed a raft of bilateral agreements, called upon to ensure the stable development of bilateral ties. However, in the summer of 1939, after the Soviet Union and Germany signed the Molotov-Ribbentrop Pact and its secret protocols, it became clear that all these accords no longer provided any guarantees and were simply ignored. [4]
Lithuanian and Russian historians are still discussing the tragic events that followed, which, according to the Russian interpretation, ultimately led to Lithuania's incorporation into the USSR. Lithuania, for its part, regards these events as nothing more than occupation and subsequent annexation. [5] The two sides are unlikely to agree on this issue any time soon, but the work started by Lithuanian and Russian historians must certainly be continued. [6] I still believe that of the abovementioned three strategies for dealing with the past, both of us will eventually choose the third.
I will wrap up this historical journey by saying that despite the tragic years of World War II and the post-war period, the Lithuanians have managed to preserve their national identity and restore their statehood.
In keeping with the Treaty on the Foundations of Interstate Relations between the Russian Soviet Federative Socialist Republic and the Republic of Lithuania [7], signed on July 29, 1991, Lithuania and Russia recognized each other as sovereign states in accordance with their state status, enshrined in the basic acts adopted by the Republic of Lithuania on March 11, 1990 and by the Russian Federation on June 12, 1990. By the way, the agreement makes a clear mention of the term "annexation."
Shortly after, other agreements followed, setting the timetable for the withdrawal of the Russian (Soviet) troops from Lithuania, delineating the border, on economic and business cooperation, which inspired hope that after many centuries, relations between the two countries would finally return to normal. Lithuanian Presidents Algirdas Brazauskas and Valdas Adamkus visited Moscow, and members of an intergovernmental commission, ministers and lawmakers were meeting regularly. Then everything ground to a halt.
Relations after 1990
Considering the current state of relations between our countries and looking for an answer to the question "Where are we?" I have always avoided a "black and white" approach.
The bad blood of past relations, memories and mutual grievances will not go anywhere, but we still believe that cooperation in the field of culture and sports continues successfully. Eimuntas Nyakrosius, Rimas Tuminas, Ingeborga Dapkunaite, Marius Ivashkevicius, Oskaras Korshunovas are well known in Russia, and Lithuanian artists regularly perform here. The basketball club "Khimki" in Moscow region is coached by Rimas Kurtinaitis, etc.
Despite existing constraints, economic relations between the two countries are developing quite successfully, above all in transport. Russia remains one of Lithuania's main trade partners with the volume of mutual trade now in the ballpark of 9 billion euros. Business, both Lithuanian and Russian, is looking for the most comfortable conditions to work in. That being said, the potential for trade cooperation is far from exhausted. This year, the COVID-19 pandemic has made adjustments here, but although there seems no end to it in sight yet, we already think about reviving traditionally popular areas of economic cooperation, such as tourism.
Whatever political issues may arise between our countries, Lithuania remains a go-to place for Russian tourists. In Vilnius, Palanga and Druskininkai, you can always see a lot of Russian-speaking travelers, attracted by the European quality of life, closeness to Russia, inexpensive services, security and being able to speak Russian. We hope that in 2021, tourist flows between Russia and Lithuania will return to their pre-epidemic level. In turn, Lithuanian tourists are equally interested in visiting Russia's Kaliningrad region, as confirmed by the popularity of e-visas.
With the border demarcation process now over, consultations on a border regime agreement are already underway. We hope that the new, modern, and technologically well-appointed Rambinas – Dubki border checkpoint between Lithuania and the Kaliningrad region will open shortly.
Overall, relations between Lithuania and the Kaliningrad region are both positive and pragmatic. After Lithuania joined the EU and became part of its legal system in 2004, our two countries introduced a visa regime. Therefore, to ensure the Russian citizens' unobstructed passage to and from the Kaliningrad region, a special simplified transit scheme was created on the initiative of the EU and Lithuania, whereby Russian travelers are not required to obtain Schengen visas to move across Lithuania. Together with Kaliningrad, Lithuania is implementing an EU-funded Cross-Border Cooperation Program that municipalities from both sides of the border participate in. One of the Program's projects envisages the reconstruction of the infrastructure of Tolminkemis, or Chistye Prudy, as this place is now called, where our famous poet and pastor Kristionas Donelaitis once lived, and make it a tourist cite.
Some people tell me that Lithuanians are "Russophobes." To this I say that in Lithuania all children, from kindergarten to high school graduates, are free to receive a complete education in Russian. Even universities have Russian-language programs, and this is by no means a handout to an ethnic minority. Russians, like Poles, Jews and Belarusians, have been living in Lithuania for a long time, and all of them without exception enjoy the rights of Lithuanian citizens.
Russia is one of the countries where cultural attachés are on the staff of the Lithuanian embassies, and this is another graphic example of the successful development of cultural cooperation between our two countries. The legendary Juozas Budraitis, who is almost a household name in Russia, served as our cultural attaché in Moscow until 2010. We all remember the "Window on Lithuania" program of Lithuanian cultural and business presentations across Russia that was initiated by Budraitis.
Much has been done here in recent years, with exhibitions of contemporary Lithuanian art, screenings of Lithuanian films, presentations at book fairs, Lithuanian issues of Foreign Literature magazine published, along with translations of books by Lithuanian authors, and much more. When speaking about Lithuanian culture in Russia, it is impossible not to mention the music and paintings of our genius Mikalojus Konstantinas Čiurlionis. There are more and more young representatives of contemporary art in Lithuania and Russia now meeting each other and exchanging professional ideas. When it comes to cultural diplomacy, I am an optimist and believe that we can really do a lot in this area by building bridges and bringing our societies closer together.
We do have something to be happy about here, but we also have painful topics that have soured and continue to complicate our relations today. This applies to the past and, unfortunately, to the present as well.
After spending a month in my now position in Moscow, I gave my first interview to Echo of Moscow radio about relations between our countries [9] and could not think of anything better than to talk about an ordinary Lithuanian family, who were banished from their own country and subjected to political persecution and other injustices. [10] You can hardly find a family in Lithuania that did not suffer from Stalin's deportations to Siberia, political persecution, imprisonment in camps and prisons, executions, and those who had to emigrate to the West to avoid all this. Sometimes, when we hear people say that "Lithuania, like the other Baltic countries, voluntarily became a part of the Soviet Union," it makes us feel bad. If you want to understand how it all happened, I recommend reading the memoirs of Lithuania's pre-war Foreign Minister Juozas Urbshis, who was handed an ultimatum from his Soviet counterpart Vyacheslav Molotov, and other recollections. [11]
We, Lithuanians, are often accused of ignoring the fact that the Russian people, the entire Soviet Union, lost so many of their own and fell victim to Nazi atrocities. However, we, like the rest of the world, are well aware that, compared to other countries, the USSR suffered the most during World War II and that its role in the defeat of Nazism is undeniable.
Sympathetic as we are towards the relatives of the military and civilians of all nationalities who perished during the Second World War, we also hope for understanding of and compassion for the pain suffered by our people, hundreds of thousands of them. The 75th anniversary of the end of World War II reminded us of the great and irrevocable human losses, and we share the pain of Russians (as well as of Ukrainians, Belarusians, Kazakhs and other peoples). But does Russia understand Lithuania's pain? After all, we had many of our people also killed, deported and losing their property in the post-war period.
When we assess the events of the 20th century we inevitably come across difficult issues that can be resolved only if we listen to and understand each other through our personal pain. There are many issues that we still differ on, and until the wounds have healed, talking about this period will not be easy.
I fully agree with Russia's Foreign Minister Sergey Lavrov, who said: "Let historians study history." [12] By the way, he also noted that Russia welcomes the work done by a commission of Russian and Lithuanian historians. I am glad that our positions on this issue coincide, because this could become a bridge for us to better understand each other.
A conference on our traumatic past that was recently held in Vilnius showed that it is not just historians, who want to talk about collective "traumas."[13]
Politicians and diplomats should have a chance to critically reflect on these issues and allow specialists in the field of social stress, prominent public figures and cultural representatives to join this process and complement the work being done by historians. People need to know the truth, because this holds the key to reconciliation.
In his article "75 years of the Great Victory: shared responsibility before history and the future" published in June, President Vladimir Putin wrote: "We urge all states to step up the process of making their archives public and publishing previously unknown documents of the war and pre-war periods … we are ready for broad cooperation and joint research projects engaging historians." [14]
We wholeheartedly welcome this idea. The archives should also be available to the commission of Russian and Lithuanian historians that I mentioned, because this is the only way we can achieve a common historical assessment and understanding.
There is another problem pertaining to history and historical memory. In the course of the past few decades, we have seen the emergence of great civic initiatives that unite us. Unfortunately, in recent years they have increasingly become hostages to politics and facing artificial hurdles created to undermine their work. For example, Russia has been banning the public Lithuanian youth initiative "Mission Siberia" for several years now *
*Ed. Note
The memorial project "Mission Siberia" was launched in 2006. As part of this initiative, groups of young Lithuanians visited Russia to restore the graves of their compatriots – victims of the purges of the 1930s and 1940s. The project is supervised by the Ministry of Foreign Affairs of Lithuania and personally by the President of Lithuania.
In June 2018, the Russian side was forced to suspend "Mission Siberia" due to the unfriendly actions of the Lithuanian authorities, who actually blocked Russia's military memorial activities in Lithuania thus leaving the graves of Russian citizens without proper care.
not allowing its members to go to Russia and repair at their own expense the graves of their deported compatriots, which had for various reasons been abandoned. Russia describes this as a "mirror" response to Lithuania allegedly creating obstacles to the maintenance of monuments to Soviet soldiers. However, in Lithuania the graves of and monuments to Soviet (and not only Soviet) soldiers are maintained and managed by municipalities with Lithuanian funds. Moreover, since the Lithuanians are buried in Siberia, where they have neither relatives nor friends living there, their graves are neglected. This is how the Mission Siberia youth initiative came about, essentially to look after these abandoned graves so that they simply do not disappear. I still believe that common sense will prevail and we will eventually be able to receive the Mission Siberia delegation in Moscow and accompany them on their way to this or any other Russian region.
Another sticking point in our relations are security issues, including conventional weapons, energy pressure, as well as asymmetric, unconventional and cyber threats.
Lithuania, as time and events have shown, made the right decision to join NATO in 2004, even though, according to various estimates, is faced no direct military threat from Russia (by the way, the 1991 agreement on the foundations of interstate relations says that "The parties recognize each other's right to independently exercise their sovereignty in the field of defense and security in forms acceptable to them, contributing to the disarmament process and reducing tensions in Europe, including through collective security systems.")
It needs to be borne in mind that NATO*
Ed. note*
The 1999 NATO bombing of Yugoslavia looks rather strange from the standpoint of the Alliance's defensive doctrine. Those "defensive" actions claimed nearly 2,000 lives, and left about 10,000 more injured. For 21 years now, the destroyed buildings in downtown Belgrade leave no doubt about who the aggressor really was.
Nowadays, NATO's constant activity near the Russian border raises a lot of questions as to the basis on which the members of the North Atlantic alliance intend to build trusting and transparent relations with Russia. And what about NATO's major Defender Europe 2020 military exercise, that was to be held in Germany, Poland and the Baltic countries for almost six months, but was largely postponed, but not canceled altogether, due to the onset of the COVID-19 pandemic? It was to be the biggest test of NATO members' ability to support large-scale movement of US forces across the Atlantic to Eastern Europe. The drill was supposed to involve about 40,000 troops from 19 countries, including about 20,000 Americans. For more details see: in accordance with the security strategy of the alliance, is not directed against Russia.
Unfortunately, today's objective reality and historical experience, are forcing us to keep an eye on Russia's military actions in the vicinity of Lithuania's borders: the military build-up in the Kaliningrad region, the military exercises "West" and what we see as irresponsible behavior.
Small wonder, that geopolitical assessments and threat perception studies still point to Russia as the most unfriendly country towards Lithuania. [15]
For over two decades, NATO and Russia were trying to develop a strategic partnership by fostering dialogue and practical cooperation in areas of common interest. Russia and the Western countries were also attempting to establish an atmosphere of trust, which, much to our regret, was broken, first in Georgia in 2008, and then in Ukraine in 2014. As a result, our cooperation ground to a halt, even though political and military channels of communication remain open.
Through dedicated internal efforts, we have largely managed to solve the problem of our energy security. For example, the price of the gas that Gazprom was selling to Lithuania in 2009 was about 20 percent higher than what the Germans were paying. This price is hard to explain from the standpoint of geography. Therefore, to stimulate competition, we have invested in the construction of an LNG terminal in Klaipeda. Time has shown that this was the right thing to do because Lithuanian companies now decide for themselves where it is cheaper for them to buy gas – via a pipeline or through a terminal. We also buy LNG from Russia through the terminal, whenever the price is right. [16]
What next? Conclusions
Just like any other EU member, Lithuania fully adheres to the guidelines for limiting contacts with Russia, as well as the five key principles of 2016, including full implementation of the Minsk agreements, strengthening EU stability, etc., which also includes selective engagement with Russia. However, a lot still can be done on this track.
Lithuania has always been and remains a supporter of honest and mutually respectful dialogue and mutually beneficial cooperation with the Russian Federation. This is exactly what the 1991 agreement on the foundations of interstate relations provides for. We proceed from the fact that the provisions of this agreement are equally important for Russia as well.
After Lithuania and Russia regained their independence in 1991, we hoped that, after learning the painful lessons of the past and drawing appropriate conclusions, our countries would focus on building good-neighborly relations in Europe.
Lithuania prioritizes respect for fundamental human rights and freedoms, democratic values ​​and international law. We believe that such understanding of and respect for these principles should be conducive to uniting the peoples of Lithuania and Russia.
We sincerely hope that the modern methods of civilized cooperation developed since the end of the Cold War, will help bring back the rule of international law, inviolability of state borders, respect for human rights and rid the world of such concepts as "spheres of influence" in international relations, and that the states' right to choose the own path of development will be recognized.
While nowadays we clearly differ on various things, we, as diplomats, should strive to maintain a respectful dialogue and seek a common ground for pragmatic solutions to issues of mutual importance. Therefore, we should hear and understand each other, because mutual respect is the only way for us to avoid situations that lead to negative reactions. We can't quickly and simultaneously solve all the problems that have piled up between us, but if we engage in civilized dialogue, we will be able to communicate and cooperate at any level. For example, we need to establish even more practical ties between our professionals – cargo haulers, customs officers, border guards, scientists, etc.
After all, we can't just sit back and read media headlines telling us over and over again about a "cooling" of relations. As they righty say, "it takes two to tango."
In addition to dealing with trade, economic and practical issues, I, as the ambassador of the Republic of Lithuania to the Russian Federation, will also be trying to find more points of contact that bring our peoples closer together. Culture is one such area. I have already written about this, but I will mention several important points here.
As I already mentioned, 2020 marks 100 years since our two countries signed a peace agreement and Lithuania opened a diplomatic mission in Russia. At the Lithuanian Embassy in Moscow, we held a round table "The Peace Treaty of 1920 between Soviet Russia and Lithuania" [17], dedicated to this event, as well as an online exhibition organized by historians from Lithuania, Russia and Poland. Before this year is out, we plan to publish a collection of documents from 1920, jointly prepared by Lithuanian and Russian scientists. The Commission of Lithuanian and Russian Historians is all set to continue its work. A similar joint event by our two countries' historians is scheduled to be held also in Vilnius.
Also in 2020, Lithuania celebrated the 300th birth anniversary of the Gaon of Vilna, the great rabbi of Lithuania and the most famous representative of the Litvak culture. The Lithuanian Embassy in Russia organized a series of round tables to discuss the historical Jewish heritage in Lithuania and Russia. [18] Similar practical initiatives involving our scientists and historians will follow.
However, there are many other issues related to ecology, pandemics, global problems, regional relations, trade and tourism that I will be focusing on.
Direct exchanges between cities and municipalities will also be a priority. During my work in St. Petersburg in 2005-2008, there were a series of cooperation agreements signed between Vilnius and St. Petersburg, Kaunas and St. Petersburg, Alytus and Petrozavodsk. By the way, in 2022, Kaunas will become the European Capital of Culture, which is an excellent opportunity for further contacts. When it comes to regional cooperation, I would prioritize cooperation between Lithuania and the Kaliningrad region, especially in protecting the environment of the Baltic Sea and the Curonian Lagoon.
Joint regional and municipal projects should be instrumental in helping Lithuanians and Russians to better know each other, their culture, art, and life, stimulate tourism as well as cultural and academic exchanges.
These days, there are fewer and fewer Lithuanians who know what is happening in the neighboring country. When I talk to young Russians, I also see that they know little about Lithuania. We need to maintain a dialogue between our youth and public organizations because otherwise we will not be able to understand each other better.
I will be making every effort to make sure that the names of extraordinary people who bring us closer together are not forgotten. Jurgis Baltrushaitis was a great ambassador and a wonderful poet, who built a sort of a cultural bridge between our two countries. Small wonder, that the Lithuanian secondary school in Moscow bears his name. And there were also people like actors Juozas Budraitis and Donatas Banionis, poet Tomas Venclova and blessed Teofilius Matulionis. Lithuanian President Antanas Smetona and Prime Minister Augustinas Voldemaras studied in St. Petersburg, and Jonas Basanavičius and Vincas Petaris are Moscow University graduates. The famous Russian sculptor Mark Antokolsky and the great painter Isaac Levitan were both natives of Lithuania.
As far as military security goes, I hardly expect any changes here in the short term as tensions in the Baltic region have been growing for quite some time now. First of all, we should start with confidence-building measures and ensure transparency. As far as I know, this is exactly what the European Union and NATO are striving for.
In the present-day situation, any changes won't come easy, especially when you believe that it is your partner alone who needs to change his behavior, not you. But we are connected by one region, history and people and, therefore, we should have a shared interest in a dialogue to end this impasse so that we can restore an atmosphere of trust and develop across-the-board cooperation. However, this requires dialogue, practical cooperation and compliance with international law.
And finally, politics aside, practical cooperation between Lithuania and Russia continues with border demarcation now completed, negotiations on diplomatic property underway, main contacts maintained, day-to-day problems being addressed, economic and trade relations developing, tourist flows (temporarily suspended due to the pandemic) resuming, along with cultural and academic exchanges, informal meetings of Lithuanian and Russian historians being held (as part of a bilateral commission of historians), a program of cross-border cooperation being implemented, human contacts being established, cooperation with representatives of the Russian liberal opposition, civil society and the academic community continuing, and the Kaliningrad transit being implemented virtually unhindered.
And this is only part of the picture.
From our partner International Affairs
Latvia developed new tasks for NATO soldiers
Member of the Latvian Saemas' national association "Everything for Latvia!" and Freedom"/LNNK Jānis Dombrava stated the need to attract NATO troops to resolve the migration crisis. This is reported by la.lv. In his opinion, illegal migration from the Middle East to Europe may acquire the feature of an invasion. He believes that under the guise of refugees, foreign military and intelligence officers can enter the country. To his mind, in this case, the involvement of the alliance forces is more reasonable and effective than the actions of the European border agencies. Dombrava also noted that in the face of an increase in the flow of refugees, the government may even neglect the observance of human rights.
The Canadian-led battlegroup in Latvia at Camp Ādaži consists of approximately 1512 soldiers, as well as military equipment, including tanks and armoured fighting vehicles.
Though the main task of the battlegroup in Latvia is country's defence in case of military aggression, Latvian officials unilaterally invented new tasks for NATO soldiers So, it is absolutely clear, that Latvian politicians are ready to allow NATO troops to resolve any problem even without legal basis. Such deification and complete trust could lead to the full substitution of NATO's real tasks in Latvia.
It should be noted that NATO troops are very far from being ideal soldiers. Their inappropriate behaviour is very often in a centre of scandals. The recent incidents prove the existing problems within NATO contingents in the Baltic States.
They are not always ready to fulfill their tasks during military exercises and training. And in this situation Latvian politicians call to use them as border guards! It is nonsense! It seems as if it is time to narrow their tasks rather than to widen them. They are just guests for some time in the territory of the Baltic States. It could happen that they would decide who will enter Latvia and who will be forbidden to cross the border!
Changes are Possible: Which Reforms does Ukraine Need Now?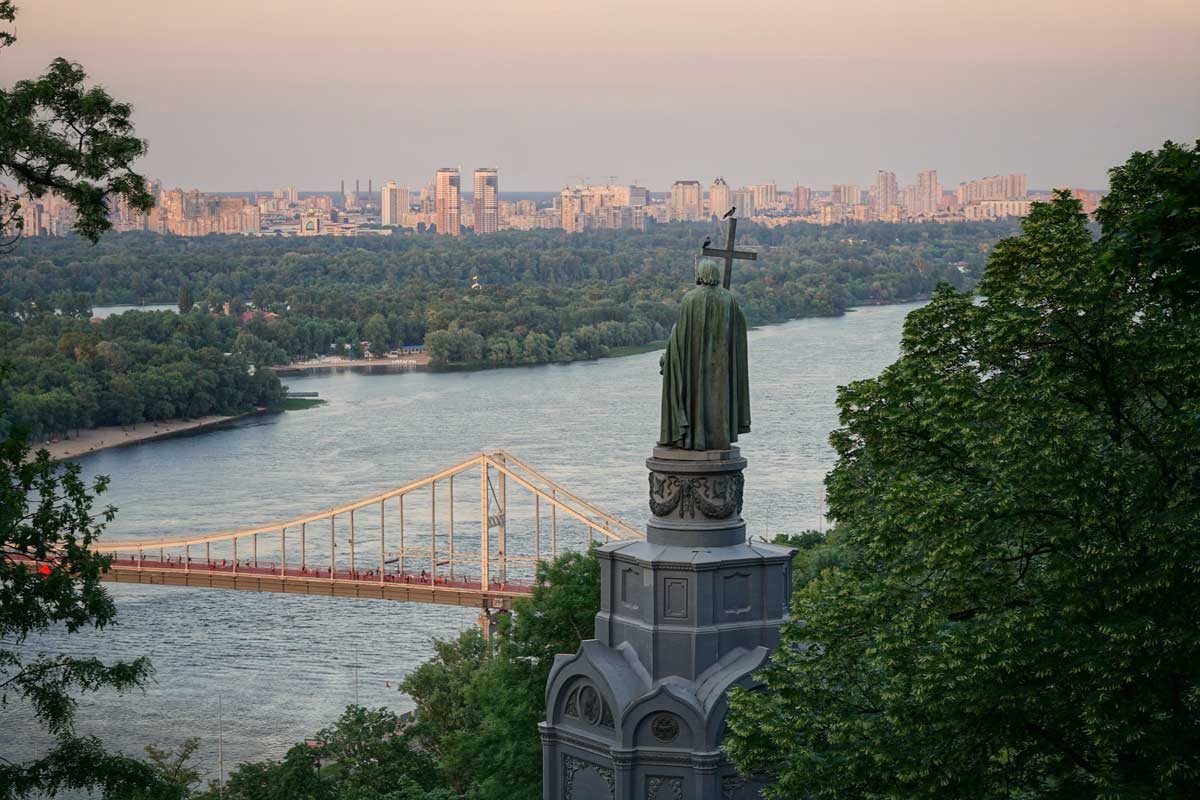 The past 16 months have tested our resilience to sudden, unexpected, and prolonged shocks. As for an individual, resilience for a country or economy is reflected in how well it has prepared for an uncertain future.
A look around the globe reveals how resilient countries have been to the COVID-19 pandemic. Some have done well, others less so. The costs of having done less well are almost always borne by the poor. It is for this reason the World Bank and the international community more broadly urge—and provide support to—countries to undertake economic and structural reforms, not just for today's challenges but tomorrow's.
One country where the dialogue on reform has been longstanding and intense is Ukraine. This is particularly true since the economic crisis of 2014-2015 in the wake of the Maidan Revolution, when the economy collapsed, and poverty skyrocketed. Many feared the COVID pandemic would have similar effects on the country.
The good news is that thanks to a sustained, even if often difficult, movement on reforms, Ukraine is better positioned to emerge from the pandemic than many expected. Our initial projection in the World Bank, for example, was that the economy would contract by nearly 8 percent in 2020; the actual decline was half that. Gross international reserves at end-2020 were US$10 billion higher than projected. Most important, there are far fewer poor than anticipated.
Let's consider three reform areas which have contributed to these outcomes.
First, no area of the economy contributed more to the economic crisis of 2014-2015 than the banking sector. Powerful interests captured the largest banks, distorted the flow of capital, and strangled economic activity. Fortunately, Ukraine developed a framework to resolve and recapitalize banks and strengthen supervision. Privatbank was nationalized and is now earning profits. It is now being prepared for privatization.
Second, COVID halted and threatened to reverse a five-year trend in poverty reduction. Thanks to reforms of the social safety net, Ukraine is avoiding this reversal. A few years back, the government was spending some 4.7 percent of GDP on social programs with limited poverty impact. Nearly half these resources went to an energy subsidy that expanded to cover one-in-two of the country's households.
Since 2018, the Government has been restructuring the system by reducing broad subsidies and targeting resources to the poor. This is working. Transfers going to the poorest one-fifth of the population are rising significantly—from just 37 percent in 2019 to 50 percent this year and are projected to reach 55 percent in 2023.
Third, the health system itself. Ukrainians live a decade less than their EU neighbors. Basic epidemiological vulnerabilities are exacerbated by a health delivery system centered around outdated hospitals and an excessive reliance on out-of-pocket spending. In 2017, Ukraine passed a landmark health financing law defining a package of primary care for all Ukrainians, free-of-charge. The law is transforming Ukraine's constitutional commitment to free health care from an aspiration into specific critical services that are actually being delivered.
The performance of these sectors, which were on the "front line" during COVID, demonstrate the payoff of reforms. The job now is to tackle the outstanding challenges.
The first is to reduce the reach of the public sector in the economy. Ukraine has some 3,500 companies owned by the state—most of them loss-making—in sectors from machine building to hotels. Ukraine needs far fewer SOEs. Those that remain must be better managed.
Ukraine has demonstrated that progress can be made in this area. The first round of corporate governance reforms has been successfully implemented at state-owned banks. Naftogaz was unbundled in 2020. The electricity sector too is being gradually liberalized. Tariffs have increased and reforms are expected to support investment in aging electricity-producing and transmitting infrastructure. Investments in renewable energy are also surging.
But there are developments of concern, including a recent removal of the CEO of an SOE which raised concerns among Ukraine's friends eager to see management independence of these enterprises. Management functions of SOE supervisory boards and their members need to remain free of interference.
The second challenge is to strengthen the rule of law. Over recent years, the country has established—and has committed to protect—new institutions to combat corruption. These need to be allowed to function professionally and independently. And they need to be supported by a judicial system defined by integrity and transparency. The move to re-establish an independent High Qualification Council is a welcome step in this direction.
Finally, we know change is possible because after nearly twenty years, Ukraine on July first opened its agricultural land market. Farmers are now free to sell their land which will help unleash the country's greatest potential source of economic growth and employment.
Ukraine has demonstrated its ability to undertake tough reforms and, thanks to the COVID-19 pandemic, has seen the real-life benefits of these reforms. The World Bank looks forward to providing continued assistance as the country takes on new challenges on the way to closer European integration.
This article was first published in European Pravda via World Bank
Liberal Development at Stake as LGBT+ Flags Burn in Georgia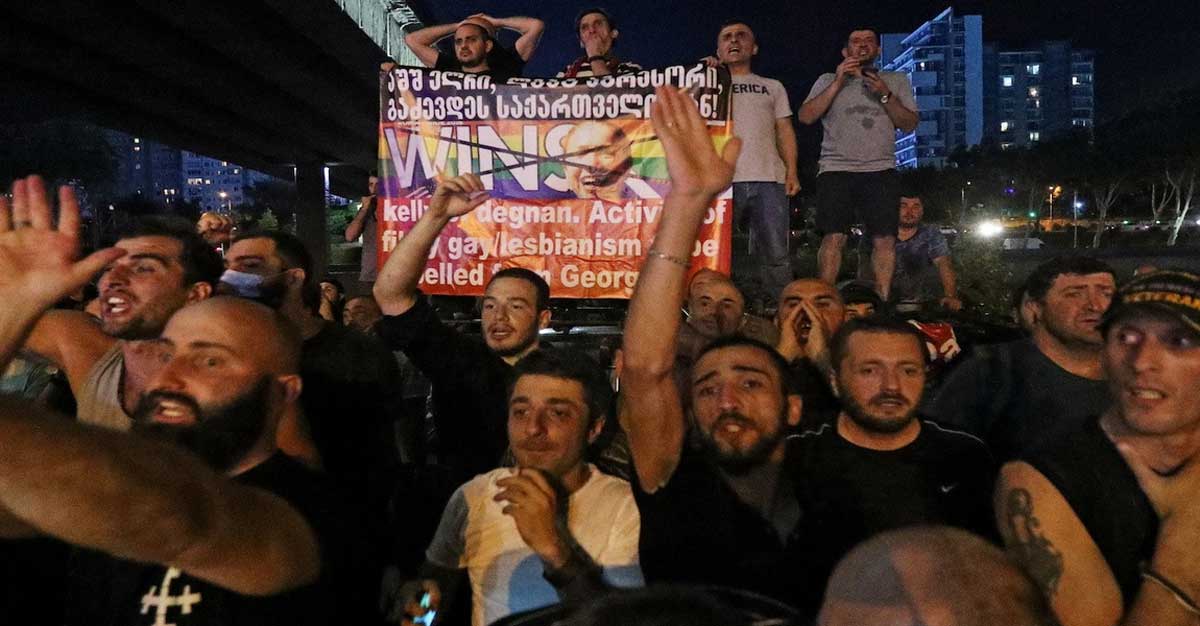 Protests against Georgia's LGBT+ Pride parade turned ugly in Tbilisi on July 5 when members of the community were hunted down and attacked, around 50 journalists beaten up and the offices of various organizations vandalized. Tensions continued the following day, despite a heavy police presence.
On the face of it, the Georgian state condemned the violence. President Salome Zourabichvili was among the first with a clear statement supporting freedom of expression, members of parliament did likewise and the Ministry of Internal Affairs condemned any form of violence.
But behind the scenes, another less tolerant message had been spread before the attacks. Anxiety about this year's events had been rising as a result of statements by the government and clergy. Prime Minister Irakli Garibashvili suggested the march "poses a threat of civil strife." The Georgian Orthodox Church meanwhile condemned the event, saying it, "contains signs of provocation, conflicts with socially recognized moral norms and aims to legalize grave sin."
For many, these statements signified tacit approval for the abuse of peaceful demonstrators. Meanwhile, the near-complete absence of security at the outset of the five-day event was all too obvious in Tbilisi's streets and caused a public outcry. Many alleged the government was less focused on public safety than on upcoming elections where will need support from socially conservative voters and the powerful clergy, in a country where more than 80% of the population is tied to the Georgian Orthodox Church.
The violence brought a joint statement of condemnation from Western embassies. "Violence is simply unacceptable and cannot be excused," it said. The Pride event was not the first and had previously been used by anti-gay groups. Violence was widespread in 2013 — and the reality of attacks against sexual minorities in Georgia remains ever-present.
In a socially conservative country such as Georgia, antagonism to all things liberal can run deep. Resistance to non-traditional sexual and religious mores divides society. This in turn causes political tension and polarization and can drown out discussion of other problems the country is marred in. It very obviously damages the country's reputation abroad, where the treatment of minorities is considered a key marker of democratic progress and readiness for further involvement in European institutions.
That is why this violence should also be seen from a broader perspective. It is a challenge to liberal ideas and ultimately to the liberal world order.
A country can be democratic, have a multiplicity of parties, active election campaigns, and other features characteristic of rule by popular consent. But democracies can also be ruled by illiberal methods, used for the preservation of political power, the denigration of opposing political forces, and most of all the use of religious and nationalist sentiments to raise or lower tensions.
It happens across Eurasia, and Georgia is no exception. These are hybrid democracies with nominally democratic rule. Armenia, Georgia, Kyrgyzstan, and others have increasingly more in common, despite geographic distance and cultural differences.
Hungary too has been treading this path. Its recent law banning the supposed propagation of LGBT+ materials in schools must be repealed, European Commission President Ursula von der Leyen said on July 7. "This legislation uses the protection of children . . . to discriminate against people because of their sexual orientation . . . It is a disgrace," she said.
One of the defining features of illiberalism is agility in appropriating ideas on state governance and molding them to the illiberal agenda.
It is true that a mere 30 years since the collapse of the Soviet Union is not enough to have built a truly liberal democratic state. Generations born and raised in the Soviet period or in the troubled 1990s still dominate the political landscape. This means that a different worldview still prevails. It favors democratic development but is also violently nationalistic in opposing liberal state-building.
Georgia's growing illiberalism has to be understood in the context of the Russian gravitational pull. Blaming all the internal problems of Russia's neighbors has become mainstream thinking among opposition politicians, NGOs, and sometimes even government figures. Exaggeration is commonplace, but when looking at the illiberal challenge from a long-term perspective, it becomes clear where Russia has succeeded in its illiberal goals. It is determined to stop Georgia from joining NATO and the EU. Partly as a result, the process drags on and this causes friction across society. Belief in the ultimate success of the liberal agenda is meanwhile undermined and alternatives are sought. Hybrid illiberal governments are the most plausible development. The next stage could well be a total abandonment of Euro-Atlantic aspirations.
Indeed what seemed irrevocable now seems probable, if not real. Pushback against Georgia's Euro-Atlantic choice is growing stronger. Protesters in front of the parliament in central Tbilisi violently brought tore the EU flag. Twice.
The message of anti-liberal groups has also been evolving. There has been significant growth in their messaging. The anti-pride sentiment is evolving into a wider resistance to the Western way of life and Georgia's Western foreign policy path, perhaps because it is easily attacked and misrepresented.
To deal with this, Western support is important, but much depends on Georgian governments and the population at large. A pushback against radicalism and anti-liberalism should come in the guise of time and resources for the development of stronger and currently faltering institutions. Urgency in addressing these problems has never been higher — internal and foreign challenges converge and present a fundamental challenge to what Georgia has been pursuing since the days of Eduard Shevardnadze – the Western path to development.
Author's note: first published at cepa