India's Booming Tech Industry Set to Revive Economic Downturn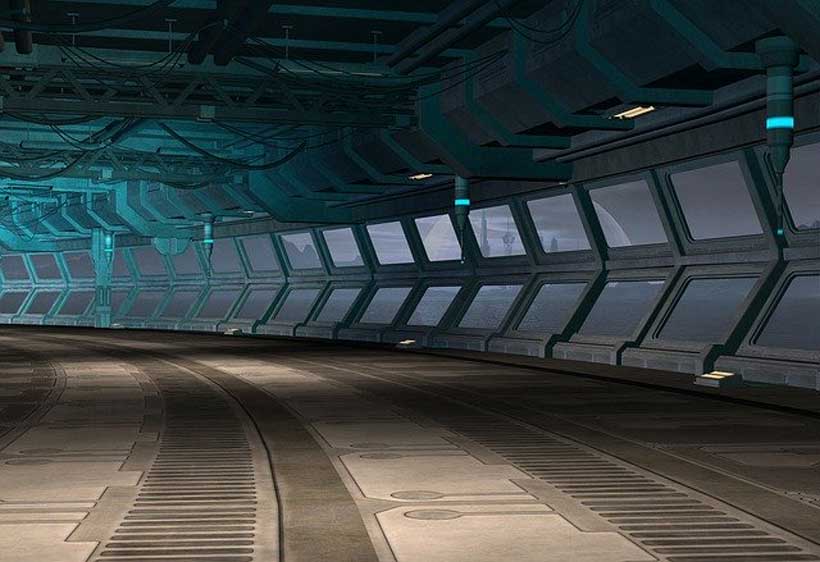 Alongside the public health effects of coronavirus, the pandemic has also unleashed almost unprecedented economic collapse. Government restrictions on movement and trade have plunged most economies around the world into recession.
The nation that perhaps most personifies the market downfall due to COVID policies is India. The country is on the verge of overtaking the UK as the world's fifth-largest economy. For decades, India has been a major center for regional and international business, an important destination for migrant workers, and a booming commercial hub.
The heavy-handed response by New Delhi to contain the virus dealt a devastating blow to the nation's economic progress. As sweeping closures on the country's businesses were announced, India's economy largely ceased overnight. The economic downturn was led by the service sector: face-to-face trade industries, hotels, tourism, and other forms of hospitality, and transport segments witnessed the sharpest fall. Other areas as well such as finance, real estate, professional services, public administration, and even defense were also in negative territory by the end of the summer.
The country's own state banks observed the single biggest first-quarter contraction ever recorded. By May, analysts were reporting never before seen losses in state-level markets, with total drops amounting to thirteen percent of gross domestic product. India-based market analysts have concluded: the COVID collapse is India's worst recession to date.
Hopes for a rebound were also dashed after lockdowns were lifted. Much as India continued to be one of the worst-hit major economies during the third quarter period. In the September quarter, India showed a 7.5% contraction year-on-year, pushing the country yet even deeper into recession. Among the major economies of the world, only the UK and Spain shrunk sharper than India.
Most of the country's industries are continuing to shrink, both government officials and international stakeholders are all asking the same question: what are the strong points in the economy that could propel a rebound? Some have pointed to the manufacturing industry as indeed the sector has recently reported a significant shift upward. However, analysts are skeptical of the stability and long term strength of industrial production. "As the expectation was that a combination of the pent up and festive demand will play a big role in pushing the demand, (the) manufacturing sector geared up itself by building up the inventory through the months of August and September," explained Sunil Kumar Sinha, principal economist at India Ratings and Research. Yet this manufacturing growth needs to be taken with a pinch of salt because it is on a low base" warned Sinha, calling the manufacturing growth on the whole "uneven" at best.
One Indian sector that is showing substantial promise is one that has been growing by leaps and bounds for years, namely the country's tech industry.
The quiet, steady, but surely increasing impact of Indian hi-tech has been a discussion among global market analysts for quite a while now. The growth of India's influence in the sector has become two-fold.
For one, India has become an important resource pool and base of operations for India. A recent report showed over twenty-five percent of multinational corporations now base their engineering, research, and development, or shared services centers in India. According to the report published by India based research firms, many of these centers have become the second headquarters for these companies. The briefs also listed twenty-five additional global conglomerates planning to open facilities in India next year.
The second factor in India's hi-tech prowess is the country's startup scene. Today, India has become a technology hotspot and hi-tech epicenter, as Indian firms are expanding to Southeast Asia through setting up new facilities, strategic investment, mergers and acquisitions, and joint-venture partnerships.
The technology industry has continued to flourish even as the rest of the country is struggling to get back on its feet. Indian companies in various tech fields have secured major accomplishments despite the country's overall economic downturn. In September for instance, Home interiors and renovation platform, Livspace, announced they had raised $90 million in their series D funding. The company's funding is now led by prestigious investment firms around the world the likes of the Swiss Kharis Capital and South-East Asia focused Venturi Partners. Another astounding example of Indian hi-tech success during COVID-19 has been Pine Labs, a digital payments platform. Pine Labs recently announced its most recent valuation of $2 billion following its last funding round. These other stories of startup success are far from outliers. Today, there are several Indian IT firms that are still global market players.
The stability and continued growth of Indian hi-tech are the reasons why both investors and policymakers should be focused on the industry. To bring India's economy out of its slump, strong sectors are required to create jobs, secure capital, and attract international investment. India's leaders are beginning to shift focus from virus containment to economic rebound. In this effort it will be vital to remember: a win for Indian hi-tech will be a win for India as a whole.
Can big data help protect the planet?
How do we get to a more sustainable and inclusive future if we don't know where we are? This is where data comes in and, right now, we do not have the data we need.
These were some of the questions asked at the Third Global Session of the UN Science-Policy-Business Forum held during the UN Environment Assembly. The virtual discussion delved into the role of big data and frontier tech in the transition to a sustainable future.
Opening the session, United Nations Environment Programme (UNEP) Executive Director Inger Andersen said science needed to be digitized so it could be more democratic and accessible. She said digital transformation is central to UNEP's new Medium-Term Strategy.
"Big data and new tech can support real-time monitoring of the environment, help consumers adopt more sustainable behaviour, and create sustainable value chains," she said. "The [UN] Secretary-General has made it very clear that digital transformation has to be part and parcel of the UN … we have oceans of data but drops of information."
UNEP studies show that for 68 per cent of the environment-related Sustainable Development Goal indicators, there is not enough data to assess progress.
At the event, participants stressed that knowledge obtained through the latest digital technologies such as Artificial Intelligence, Machine Learning and the Internet of Things could speed up progress on environmental goals. Better data could inform interventions and investment, while boosting results and impact measurement.
Bridging the data divide
The data deficit is also hindering the world's ability to respond to climate change.
Petteri Taalas, Secretary-General of the World Meteorological Organization, said earth observation systems and early warning services were still poor in parts of the world, with around US$ 400 million needed to improve these.
"That is one of the ways to adapt to climate change – to invest in early warning services and observation systems. We have to monitor what is happening to the climate but this monitoring is in poor shape," he said.
Making the right technology available to developing countries not only presents a financing challenge, but also underlines the profound need for accessible, open-source technology.
Munir Akram, President of the UN Economic and Social Council, said bridging the digital divide is critical. He noted that connectivity was only around 17 per cent in the poorest countries compared to above 80 per cent in richer countries.
"We need to build a database for all the open source technologies that are available in the world and could be applied to build greener and more sustainable structures of production and consumption. These technologies are available but there is no composite database to access them," he said.
UNEP's digital transformation
UNEP's commitment to harnessing technology for environmental action begins 'at home.' At the fourth session of the UN Environment Assembly in 2019, Member States called for a Big Data Strategy for UNEP by 2025.
The organisation is currently undertaking a digital transformation process, while also focusing on four key challenges:
Help producers measure and disclose the environmental and climate performance of their products and supply chains;
Help investors assess climate and environmental risks and align global capital flows to climate goals;
Enable regulators to monitor real-time progress and risks;
Integrate this data into the digital economy to shape incentives, feedback loops and behaviours.
Indispensable tools
Other cutting-edge digital transformation initiatives are also in progress. UNEP's World Environment Situation Room, a platform put together by a consortium of Big Data partners in 2019, includes geo-referenced, remote-sensing and earth observation information and collates climate data in near real-time.
At the event, Juliet Kabera, Director General of the Rwanda Environment Management Authority, described how her country had invested heavily in technology, including connectivity, drones and online platforms, such as the citizen e-service portal, Irembo.
"There is no doubt that technology has a critical role in addressing the urgent challenges we all face today, regardless of where we are in the world," Kabera said. "The COVID-19 pandemic once again reminded us that science and technology remain indispensable tools for humanity at large."
Women and girls belong in science
Closed labs and increased care responsibilities are just a two of the challenges women in scientific fields are facing during the COVID-19 pandemic, the UN chief said in his message for the International Day of Women and Girls in Science, on Thursday.
"Advancing gender equality in science and technology is essential for building a better future", Secretary-General António Guterres stated, "We have seen this yet again in the fight against COVID-19".
Women, who represent 70 per cent of all healthcare workers, have been among those most affected by the pandemic and those leading the response to it. Yet, as women bear the brunt of school closures and working from home, gender inequalities have increased dramatically over the past year.
Woman's place is in the lab
Citing the UN Educational, Scientific and Cultural Organization (UNESCO) he said that women account for only one third of the world's researchers and hold fewer senior positions than men at top universities, which has led to "a lower publication rate, less visibility, less recognition and, critically, less funding".
Meanwhile, artificial intelligence (AI) and machine learning replicate existing biases.
"Women and girls belong in science", stressed the Secretary-General.
Yet stereotypes have steered them away from science-related fields.
Diversity fosters innovation
The UN chief underscored the need to recognize that "greater diversity fosters greater innovation".
"Without more women in STEM [science, technology, engineering and mathematics], the world will continue to be designed by and for men, and the potential of girls and women will remain untapped", he spelled out.
Their presence is also critical in achieving the Sustainable Development Goals (SDGs), to close gender pay gaps and boost women's earnings by $299 billion over the next ten years, according to Mr. Guterres.
"STEM skills are also crucial in closing the global Internet user gap", he said, urging everyone to "end gender discrimination, and ensure that all women and girls fulfill their potential and are an integral part in building a better world for all".
'A place in science'
Meanwhile, despite a shortage of skills in most of the technological fields driving the Fourth Industrial Revolution, women still account for only 28 per cent of engineering graduates and 40 per cent of graduates in computer science and informatics, according to UNESCO. 
It argues the need for women to be a part of the digital economy to "prevent Industry 4.0 from perpetuating traditional gender biases".
UNESCO chief Audrey Azoulay observed that "even today, in the 21st century, women and girls are being sidelined in science-related fields due to their gender".
As the impact of AI on societal priorities continues to grow, the underrepresentation of women's contribution to research and development means that their needs and perspectives are likely to be overlooked in the design of products that impact our daily lives, such as smartphone applications.
"Women need to know that they have a place in science, technology, engineering and mathematics, and that they have a right to share in scientific progress", said Ms. Azoulay.
'Pathway' to equality
Commemorating the day at a dedicated event, General Assembly President Volkan Bozkir informed that he is working with a newly established Gender Advisory Board to mainstream gender throughout all of the UN's work, including the field of science.
"We cannot allow the COVID-19 pandemic to derail our plans for equality", he said, adding that increasing access to science, technology, engineering and mathematics education, for women and girls has emerged as "a pathway to gender equality and as a key objective of the 2030 Agenda for Sustainable Development".
Mr. Volkan highlighted the need to accelerate efforts and invest in training for girls to "learn and excel in science".
"From the laboratory to the boardroom, Twitter to television, we must amplify the voices of female scientists", he stressed.
STEM minorities
Meanwhile, UNESCO and the L'Oréal Foundation honoured five women researchers in the fields of astrophysics, mathematics, chemistry and informatics as part of the 23rd International Prize for Women in Science. 
In its newly published global study on gender equality in scientific research, To be smart, the digital revolution will need to be inclusive, UNESCO shows that although the number of women in scientific research has risen to one in three, they remain a minority in mathematics, computer science, engineering and artificial intelligence.
"It is not enough to attract women to a scientific or technological discipline", said Shamila Nair-Bedouelle, Assistant UNESCO Director-General for Natural Sciences. 
"We must also know how to retain them, ensuring that their careers are not strewn with obstacles and that their achievements are recognized and supported by the international scientific community".
Importance of information technology and digital marketing in Today's world
In the current times, to cope up with the demands of the changing world, we need to adopt digital and modern platforms. With the world rapidly growing towards digitalization and investing in information technology, our state is also going for unconventional means for carrying out different tasks in a more appropriate and time saving manner.
Firstly, we can take an example of online shopping. Many international and local brands have their online stores. Customers can order anything from any part of the world without traveling from one place to another. This initiative has contributed towards time saving and efficient use of technology. One can get whatever they want at their doorstep without any hustle of the traffic. This initiative has boosted the business as there are walk in customers as well as online. This initiative has also attracted a large number of audience due to ease and convenience in shopping. This phenomenon comes under the digitalization process. We should not forget the significance of internet in this regard as it was the first step towards digitalization. All the communication and digital platforms we are using are accessible to us due to internet.
Another aspect of information technology is combating the communication gap between states and its masses. Today, there are many applications like WhatsApp, Skype, Facebook, messenger etc. through which one can communicate with his/her friends, relatives without being physically present there.
We have websites of different organizations as well as educational institutions through which we can get the information of that specific organization. Like, when we are registered with an organization, all our data is stored on its official page and accessible to specific persons. Same is the case with students that their educational record is held by university and when they are registered with their institutions, they can receive any updates or any new events or job opening through emails and messages.
The Covid-19 factor cannot be ignored in this regard. Due to the rise in Corona cases, jobs have been shifted from physical to online. Work-from-home is the new normal. All this is happening due to the digitalization process. It would not be wrong to say that the progress in information technology and digital platforms has made the life easier for the people.
Another prominent component is the online banking. Through this people can easily do transactions through their phones or PC's by logging in to their bank accounts while sitting at their home and can access it any time. Bills can be paid through it. This is definitely a sigh of relief for the people who are tired of standing in the long queue outside banks to submit their bills or complexities while going to banks and doing transactions over there. This facility has also minimized the time wasted in traffic jams and standing in queue for long hours while going to banks. This time could be used for other productive tasks.
Online registration of cars in Islamabad initiated during the COVID-19 is another wonder of digitalization process. Islamabad administration has made it easier for its people to register their cars while sitting at their homes without the fear of being infected. Food delivery systems should also be appreciated for their smart work. There are apps like food panda, cheetah etc. through which people can order their desired food through a call. Many food chains offer home deliveries that has made the lives of the people much convenient.
The much-appreciated step by the government is producing Pakistan made ventilators and stents in the view of the rapidly increasing Corona cases. This was possible due to appropriate scientific and technological knowledge. The government has also said that soon we will be seeing Pakistan made chargeable vehicles on the roads. They will prove to be economical and fuel saving; they will be easy to handle and have human friendly interface.
Developments in Nadra is another milestone as now everything is computerized, there is no paperwork required and all the records are saved in computers. Recently, our interior minister has said that Nadra will now exempt the cost of making identity cards and the card will be provided to the person after 15 days as previously it to took more time to give the card to the concerned person. Removing check posts in the capital and substituting them with other efficient measures like cameras, drones is another achievement. Another recent development in the line of digitalization that cannot be ignored is inauguration of online system by the Islamabad traffic Police through which people can get their license and other paperwork can be done through the online portal.
It can be concluded that we are gradually moving from traditional ways of working towards a digitalized era. However, there is still a room for improvement, the good thing is that people are understanding the importance of the digitalization process by gradually accepting it but further awareness through innovative campaigns does not bring any bad. An interesting take pertinent to advanced digitalization and technological growth is that it had definitely made people to completely rely on digital processes and solutions that now people have to opt for these advanced strategies in any case, whether they are comfortable with or not. Obviously, good things take time and using digital resources for fruitful purposes is not a bad idea at all; unless and until resources are not wasted.