Systemic forced labour and child labour has come to an end in Uzbek cotton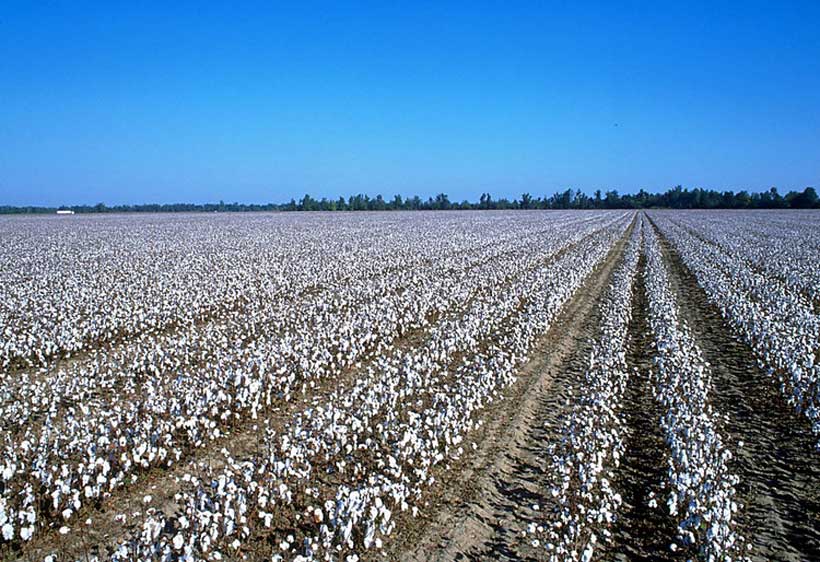 The systematic and systemic use of child labour and forced labour in Uzbekistan's cotton industry has come to an end, although some local vestiges still remain, according to a new International Labour Organization (ILO) report.

The report, compiled for the World Bank, shows that one in eight people of working age in Uzbekistan participated in the cotton harvest. This makes it the world's largest recruitment effort. Sixty-five percent of pickers were women, and the vast majority were from rural areas.

Systematic child labour has been eradicated and child labour is no longer a major concern.

"When I was a child, we unfortunately missed a lot of school classes because of the cotton harvest." said Dilshoda Shodmonova from Chircik near Tashkent. "Today, thanks to the reforms, my own daughter can go to school uninterrupted and get her education. This encourages me to continue my work as a labour rights activist."

The country is making significant progress on fundamental labour rights in the cotton fields. More than 96 per cent of workers in the 2020 cotton harvest worked freely and the systematic recruitment of students, teachers, doctors and nurses has completely stopped.

In 2020, the share of cotton pickers that experienced coercion was 33 percent lower than in 2019. However, there were still cases at the local level of people being threatened with loss of privileges or rights if they declined an invitation to pick cotton.
The ILO monitoring had a particular focus on the pandemic. Many Uzbek migrant workers returned to Uzbekistan as a result of the pandemic which resulted in more people being available for the cotton harvest.

Pickers demonstrated a high level of awareness about coronavirus, but many shared their concerns about the disease. One third of cotton pickers said that face masks and hand washing facilities were available. Two thirds of pickers said that they could always maintain social distancing during lunchtime or breaks.

The main motivation for Uzbeks to pick cotton was the opportunity to earn money. On average, each picker participated in the harvest for twenty-one days and earned 1.54 million soums (equivalent to US$150). This is higher than the average salary of a teacher in Uzbekistan.

The cotton harvest accounted for a crucial part of most pickers' livelihood. Sixty percent of pickers said that the 2020 cotton harvest was their only source of cash income this year.

The Uzbek government has significantly increased wages since 2017 and introduced a differentiated pay scale so that pickers are paid more per kilogramme of cotton towards the end of the harvest, when conditions are less favourable and there is less cotton to pick. This has led to a significant drop in the prevalence of forced labour.
"Forced labour is not only socially and morally wrong, but is a serious violation of human rights and a criminal offence in Uzbekistan." said Tanzila Narbaeva, Chairperson of the Uzbek Senate and the National Commission on Forced Labour and Human Trafficking. "In order to change behaviour, you need to change the way people think. We make it happen by working together as legislators, government officials, employers, trade unions, and civil society activists."

The ILO began monitoring the cotton harvest for child labour in 2013. In 2015, as part of an agreement with the World Bank, this work was extended to cover both forced labour and child labour. In 2020, the ILO Third-Party Monitoring (TPM) was carried out by independent Uzbek civil society activists using ILO methodology and training. The activists reported that they undertaken their monitoring without interference from the government or local officials.
Uzbekistan is replacing the old Soviet legacy state production system with a market-based model, and with the necessary safeguards in place, including fair recruitment practices and adequate wages.

The government's strategy is to move Uzbekistan up the value chain and position the country as an exporter of textiles and garments instead of raw cotton. This has the potential to create millions of higher paid jobs and generate significant export earnings.

"These reforms should continue to be supported by the international community," said Jonas Astrup, Chief Technical Advisor for the ILO Third-Party Monitoring Project (TPM). "Trade and investment decisions by responsible international companies are likely to contribute to the further abolition of the legacies of the centrally planned economy. They can also have a positive impact on compliance with international labour standards. ILO suggests that responsible sourcing of Uzbek cotton, textiles and garments should be facilitated and encouraged. ILO stands ready to pilot tools and mechanisms in Uzbekistan to enable international brands and retailers to make informed business decisions."

The report, entitled 2020 third-party monitoring of child labour and forced labour during the cotton harvest in Uzbekistan , is based on more than 9,000 unaccompanied and unannounced interviews with a representative sample of the country's 1.8 million cotton pickers.

The ILO TPM Project is funded by a multi-donor trust fund established by the World Bank, with major contributions by the European Union, the United States, Switzerland and the German development agency GIZ.
Former CIA analyst: 'A costly and prolonged cold war now seems a certainty'
'No one knows how the war in Ukraine will end, but there is one post-war certainty: there will be a prolonged and costly Cold War between the United States and Russia,' – predicts Melvin A. Goodman, a former CIA analyst, now a senior fellow at the Center for International Policy and a professor of government at Johns Hopkins University.
He writes: In an interview with David Ignatius of the Washington Post, who has been doing the bidding of the Pentagon and the Central Intelligence Agency for several decades, Secretary of State Antony Blinken emphasized the importance of a "long-term goal of deterrence." Ignatius took this to mean that the Biden administration will make sure that Russia "should not be able to rest, regroup and reattack."
In addition to this year's record defense budget that found the Congress providing $45 billion more than the Pentagon requested, a so-called "emergency" provision will lay the foundation for adding scarce resources to defense spending in the coming year. This provision will allow multiyear, noncompetitive agreements to produce such ordinary weaponry as rockets and munitions.
According to the Washington Post, the Pentagon will now have a way to replenish its stockpiles that will provide a "new golden age" for military contractors.
The Biden administration's gift to the military-industrial complex rivals what the Reagan administration provided in the 1980s and ensures the country's rich market for weapons sales. Nearly half of the record defense spending of $858 billion goes to military contractors.
The House and Senate Armed Services Committees made sure that these spending spigots remain open by naming individuals with ties to the weapons industry to a commission that will review the Biden National Defense Strategy. The chairwoman of the commission, former Representative Jane Harman, protected Lockheed-Martin when she served on the Hill and currently is on the board of a military contractor that recently received a seven-year $800 million contract from the Pentagon.
The increased defense spending and the new emergency provision coincide with House Speaker Kevin McCarthy's creation of a new committee — the House Select Committee on Strategic Competition Between the United States and the Chinese Communist Party. In view of the recent rise in anti-Asian violence in the United States, it can only be hoped that Democrats appoint members to the committee who understand the domestic consequences of hyping the threat from China at this particular time.
Our China policy is not working, and the exaggeration of the China threat comes just in time for the hawks in the political aviary who fear that the severe deficiencies of the Russian military in Ukraine is making it more difficult to exaggerate the Russia threat. I've been calling attention to the exaggeration of the Russian threat for the past 50 years.
But the policy community, the bipartisan congressional community, and the pundit community can't let go of the idea that the Soviet Union and Russia present a 'threat to the national security of the United States'.
The Biden policy ensures a robust military presence on the Russian border that will worsen Cold War 2.0. There will be prolonged and unnecessary increases in defense spending, and the absence of a diplomatic dialogue in those important areas where there is Russian-American agreement.
These areas include a variety of arms control and disarmament issues, such as stopping the proliferation of nuclear weaponry and limiting the use of space in the military competition as well as dealing with insurgencies and terrorism; environmental degradation; and future pandemics.
It is hard to imagine any Russian government willing to pursue diplomatic solutions with a United States that has sponsored a NATO with more than 30 members; a military base in Poland; a regional missile defense in Poland and Romania; and the use of Romanian military facilities close by Russian forces and the Black Sea.
This serious turning point is being ignored by the policy community as well as the pundit and academic communities."
NATO press South Korea to provide arms to Ukraine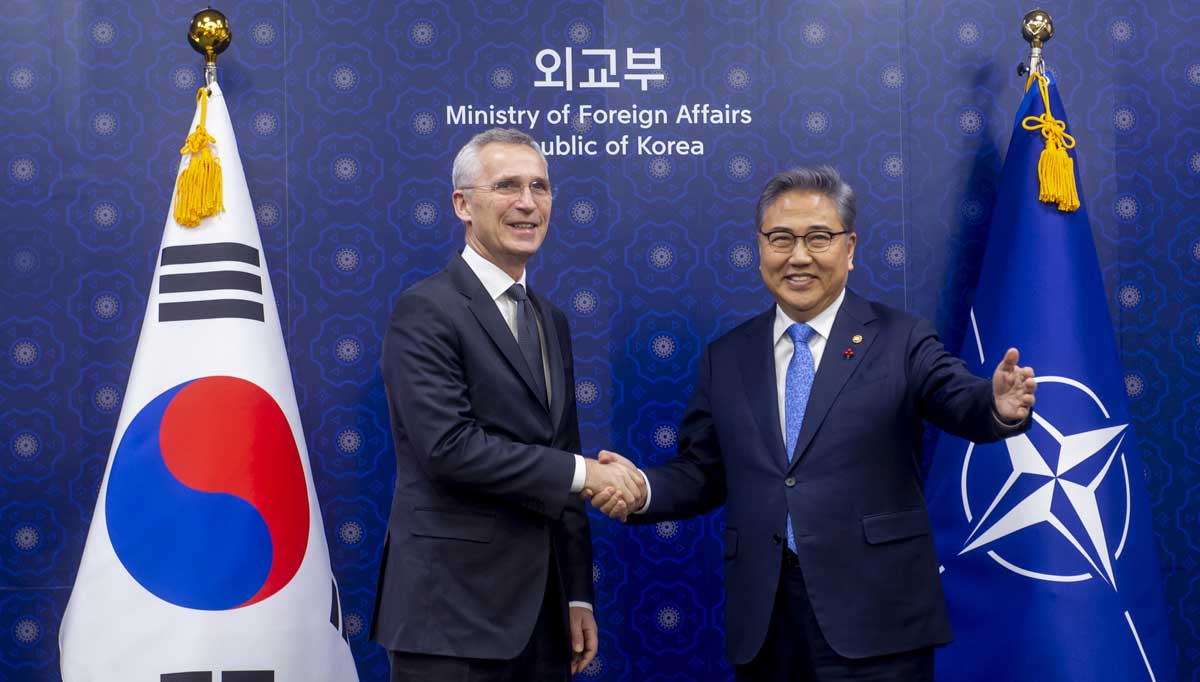 NATO Secretary-General Jens Stoltenberg urged South Korea to provide military support to Ukraine, saying the country is in urgent need of ammunition, stresses "The Wall Street Journal". Mr. Stoltenberg met with South Korean President Yoon Suk Yeol. After the meeting, Mr. Yoon promised to provide continued support to Ukraine, without saying whether Seoul would consider sending arms.
NATO is calling on South Korea to supply Ukraine because it is a U.S. ally with substantial capability to provide weapons, said Cha Du-hyeogn, a research fellow at Asan Institute for Policy Studies in Seoul. It means that NATO efforts are no longer enough.
While not a member of the North Atlantic Treaty Organization, South Korea is a close U.S. ally, and Mr. Yoon attended the NATO summit last year in Madrid. South Korea has sent materials such as gas masks, bulletproof vests and medical supplies to Ukraine, but has declined to provide lethal weapons, citing a law that prevents it from arming countries engaged in conflicts.
South Korea has been supplying arms to countries that have been supporting Ukraine in the war, including NATO member Poland. Seoul has signed deals to provide Poland with tanks and aircraft since the start of the war.
But, Seoul has sought to tread carefully with Russia, which is a large energy supplier to South Korea and holds sway with North Korea.
Mr. Stoltenberg in Seoul called North Korea's nuclear-weapons development and missile tests grave threats that violate United Nations Security Council sanctions.
Pyongyang called Mr. Stoltenberg's visit to South Korea and Japan a "prelude to confrontation and war," saying it could bring a new Cold War to the Asia-Pacific region, according to North Korean state media.
Russia restored Syrian air base for joint use
Russia and Syria have restored the 'Al-Jarrah' military air base in Syria's north to be jointly used, Russia's Defence Ministry said.
"Russian and Syrian military personnel restored the destroyed al-Jarrah airfield," the ministry said on the Telegram messaging. "The joint basing of aviation of the Russian Aerospace Forces and the Syrian Air Force at the al-Jarrah airfield makes it possible to cover the state border."
The small base east of Aleppo was recaptured from Islamic State fighters in 2017.
Russia has been a dominant military force in Syria since launching air strikes and ground operations there in 2015. It further asserted its presence after the United States pulled out its forces in 2019.
The conflict in Syria, which has killed hundreds of thousands of people, displaced millions and drawn in regional and world powers, has entered into a second decade, although fighting is at a lower intensity than in earlier years, writes 'The National' from Abu Dhabi, UAE.
With backing from Russia and Iran, Syrian President Bashar Al Assad's government has recovered most of its territory.
Turkish-backed opposition fighters still control a pocket in the north-west, and Kurdish fighters backed by the US also control territory near the Turkish border.