India's finance minister presented the budget amid rumpus. She stammered a lot and avoided readingout defence allocations. When questioned why the finance minister didn't mention the defence budget allocation during her speech, NITI Aayog Vice Chairman Rajiv Kumar said that It's (Defence) was not a part of the speech but it's there in the Budget. Opposition leaders have criticised the budget for being pro-industrialist. Instead of cutting down wasteful expenditure, the budget provides for disinvestment off vital assets.
The true quantum of the allocations could be ascertained as and when the actual documents along with Explanatory Memorandum become available. However, information published in the media is pretty shocking.
Riding the China bogey, the armed forced went on a rapacious spending spree. Prime minister Narendra Modi had told the all-party conference that China had not trespassed an inch of Indian territory. As such, media hype about Chinese aggression amounts to a storm in a tea cup. Indian Armed forces exploited the China factor to overspend their budget for capital expenditures by Rs 23,000 crore last year. Norms of budgetary discipline were blatantly violated. Still, the new budget provided 0.4% hike in capital expenditure in the defence budget. The budget allocated further Rs 1.35 lakh crore for additional capital expenditure. The total outlay for the defence ministry, including the aforementioned capital expenditure, is Rs 4.78 lakh crores
The total allocation for defence services in 2021-22, including pensions, is Rs 4.78 lakh crore compared to Rs 4.71 lakh crore, last year. Without pension allocation, it is Rs 3.62 lakh crore in comparison to last year's Rs. 3.37 lakh crore.
How reckless the armed forces were in spending
The capital is meant to purchase fighter jets, submarines, helicopters and other modern military systems. It has been increased from Rs 1, 13,734 crore last year to Rs 1, 35,060 crore, a whopping 19 per cent hike. During the Ladakh standoff with China, a lot of emergency purchases were made.
Last year, the Indian Air Force overspent Rs 11,773 crore and the Navy overspent Rs 10,854 crore over their budget. In comparison, the Army overspent Rs 821 crore above its allocation.
The Indian Navy spent nearly Rs 5000 crore extra on its fleet. According to the media, the budget documents cryptically say, `The Air Force increased its expenditure to procure several equipment and special projects'.
The engineers also fished in hot waters. While the estimated budget for the civil work was Rs 14,500 crore, it increased to Rs 15,914.06 crore as the government spent on building infrastructure in border areas.
In this year's budget, the capital outlay for the Indian Army is Rs 36,481 crore, for Air Force it is Rs 53, 214 crore and for the Navy, it's Rs 33,253 crore.
Ignoring principles of financial propriety, the government has created a NON-LAPSABLE FUNDS FOR DEFENCE. The details are a guarded secret.
Deceptive figures
India showcases its 'transparent' military expenditures on websites. India unnoticeably increased its military outlays in revised and then actual estimates. Thus the actual military expenditure is much higher than the initial estimates, quoted in international media under a hypnotic spell.
To hoodwink general reader, India deflates its military expenditure through clever stratagems. It publishes its `demands for grants for "defence" services' separately from demands for grants of civil ministries that includes its defence ministry (MoD).
It clubs military pensions in civil estimates. There are several other quasi-military provisions that are similarly shoved in civil estimates. Such concealed defence provisions include public-sector undertakings under MoD like dockyards, machine tool industries (Mishra Dhatu Nigham), and Bharat Heavy Electrical Limited, besides space-and-nuke/chemical/biological-research projects, border and strategic roads and a host of paramilitary forces (Border Security Force, Industrial Reserve Force, etc.).
Why does India do so?
It does so to `lower' its military budget as a proportion of Gross National Product. Through such ploys, India, as compared with its neighbours, gets a favourable image in The Military Balance, Jane's Defense, and other international magazines.
The analyses of India's military spending suffer from an inherent shortcoming. They have to rely on figures showcased by India on official websites. As such, the true quantum of military budget is deflated. The deflated figures are used to make inter-country, inter-region or endogenous comparisons like military budget as proportion of total civil and military outlay.
Without a hard copy of Explanatory Memorandum to Demands for Grants, it is difficult to analyse the budget.
The memorandum could throw light on India's mega purchases. They include carbine rifles for army, Rafales, Teja light combat aircrafts, Advanced Jet Trainers, Airborne Warning and Control system, additional Mi-17 Helicopters, MiG-29 upgrade, Low-Level Transportable Radar, Integrated Air Command and Control System and Surveillance Radar Element in respect for the air force. Weapon Locating Radar and T- 72 upgrade in respect of the Army, Rafales,
Terminal High Altitude Area Defense (THAAD), Patriot Advanced Capability (PAC-3) missile defence systems as an alternative to the Russian S-400 system. India ditched Russia from whom it had decided to purchase five S-400s Russian S-400s air defence systems at cost of US$5.4 billion. With US tacit support, India is getting tougher with China.
There was a 73-day standoff on the Doklam (Donglang in Chinese) plateau near the Nathula Pass on Sikkim border last year. Being at a disadvantage vis-a-vis India, China was compelled to resolve the stand-off through negotiations. In the later period, China developed high-altitude "electromagnetic catapult" rockets for its artillery units to liquidate Indian advantage there, as also in Tibet Autonomous Region. China intends to mount a magnetically-propelled high-velocity rail-gun on its 10,000-ton-class missile destroyer 055 being built.
Misconception
Indian policy of increasing her military outlays is based on strategic misconceptions. India thinks it would be suicidal for Pakistan to increase her military budget pari passu with India's. In any case, Pakistan could not afford to spend more than half the increase in India's military budget. A higher allocation would sap Pakistan's resource potential for growth in future.
India thinks Pakistan has to choose between Scylla and Charybdis, that is economic collapse or military preparation.
India's perceptions historically have proved to be wrong. Pakistan neutralised the impact of this differential economic performance by, going nuclear, and developing tactical nuclear weapons like Nasr short-range missile.
A digression on Pakistan's defence budget
The surreptitious manner in which India's defence budget has been presented should open eyes of those who criticise Pakistan's defence budget. The main criticism of Pakistan's defence budget is that Pakistan's defence outlay is given in lumps sum. But, that does not mean it is kept secret. The details are available with relevant sections of the defence ministry. The ministry is under the defence minister, not the army chief or General Headquarters. So elected representatives can get any piece of information that they need.
The main points of criticism by defence-bashing lobby are well articulated by Hafiz A. Pasha, in his book Growth and Inequality in Pakistan: Agenda for Reforms (page 385), as follows:
a. `The military has been considered as a kind of `sacred cow' in Pakistan. The perception has been augmented by the role played either directly or indirectly by the defence establishment in the running of the affairs of the country'.
b. `The most vivid demonstration of the special status of the military is that the defence budget is not subject to any Parliamentary scrutiny as part of the Federal budget approval process given in the Constitution of Pakistan. Inclusive of pensions and the cost of para-military forces the lump sum budgetary allocation for defence in 2018-19 is Rs. 1492 billion. This is equivalent to over30 per cent of the total projected federal current expenditure budget for the year'.
c. The level of defence expenditure has gone up from 3.4 percent of the GDP in 2007-08 to 4 percent of the GDP in 2017-18, due primarily to the cost of fight against terrorism in the country'.
Conclusion
The allegation of "intervention" in the country's affairs is too presumptuous to merit a reply. The parliamentarians lack the ability to scrutinize the budget. Budgetary analysis is a technical task which could be done only by qualified people in ministries. India's rising defence outlays ratchet up Pak defence allocations. Being a smaller country, with a smaller GDP, Pakistan can't raise its defence outlay pari passu with India's.
Lt Gen Attiqur Rehman in Our Defence Cause says: "In a democracy, the defence services belong to the people through their representatives in parliament. Thus, the people have the right to know what is going on, how their money is being spent, and how the defence services are being managed and administered. In fact, they have a right to know everything, except details of the actual war plans."
Pakistan's defence demands undergo a rigorous scrutiny by relevant parliamentary committees and audit bodies. Legislators and MoD babus are properly briefed about the need for provisions. Whenever demanded, the details of the defence budget for the current, as well as for the coming, financial year were placed before the parliament. Even the expenditure on Zarb-e-Azb appeared more than once in the media.
Most legislators lack acumen to analyse numerical rigmarole. So they themselves do not wish to be bothered with the job being done by competent professionals in various ministries and parliamentary committees.
Pakistan should separate expenditure of forces to defend China Pakistan Economic Corridor and key installations including parliament from normal demands for defence grants.
A bitter lesson of history is that only such states survived and were able to strike a balance between constraints of security and welfare. Garrison or warrior states vanished as if they never existed. Client states, living on doles from powerful states, ended up as banana republics. We should at least learn from the European security experience.
History shows some states collapsed suddenly while others decayed gradually. Just think of what great status were empires like Austria-Hungary, Spain, Portugal, the Netherlands, Sweden and Tsarist Russia (exposed to the 1917 revolution) and even the erstwhile USSR.
A common feature of all strong states had been that they had strong military and civil institutions, de jure capability to defend their territory and policies that favoured the citizenry rather than dominant classes — feudal lords, industrial robber barons and others.
India – The US Promote National Defense – Security Cooperation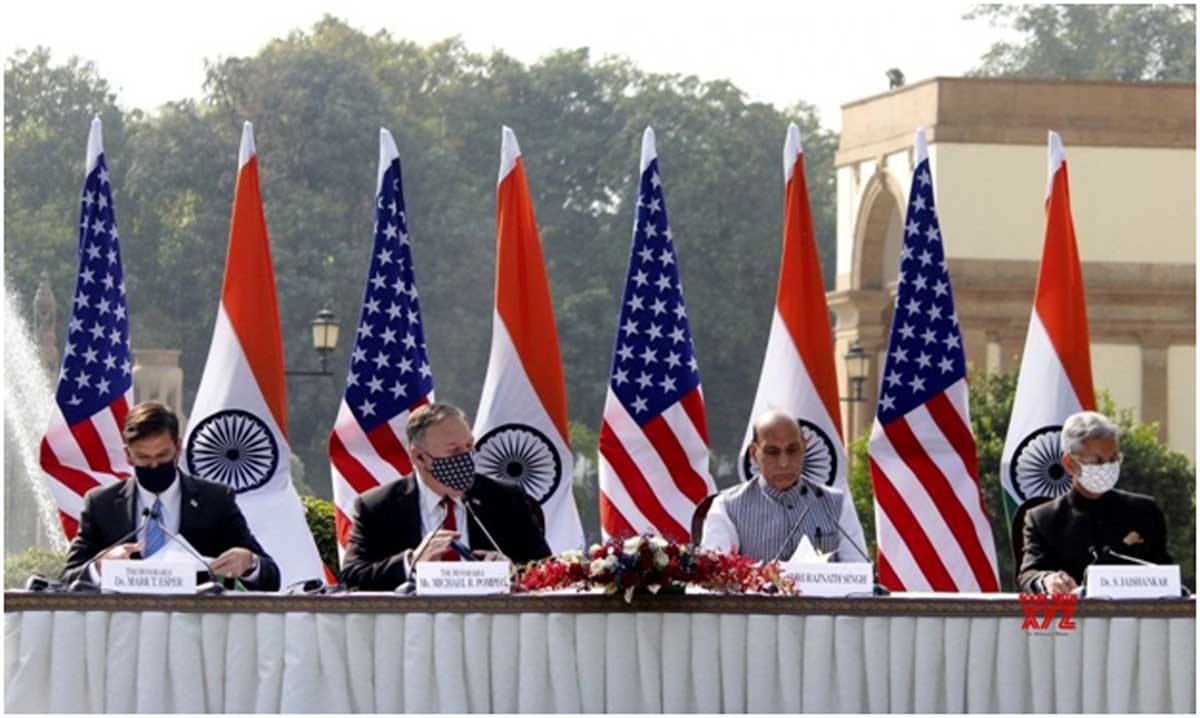 In recent years, the India-US bilateral relationship has been more closely bonded, especially defense-security cooperation in various fields including nuclear technology, maritime defense and security, anti-terrorism in the region and in the world … has been continuously promoted, contributing to the development of an intensive bilateral relationship. This results from the demand for security strategy, economic, security and political interests of the two parties. The United States wants India to become its ally in the Indo-Pacific region, counterbalancing China's growing influence, ensuring U.S. maritime security interests and a huge commercial arm market for the US. To India: a good relationship with the US will help India highten its position in the region; India also wants to rely on US power to increase its military strength, to watch out China and create pressure on Pakistan. In addition, India's comprehensive diplomacy and the US's regional strategy carried out simultaneously without overlapping, is conducive to strengthening the bilateral security cooperation for both countries.
It is evitable that in recent years, defense-security cooperation between India and the US has made remarkable progresses. After removing the Sanctions on India for nuclear testing in May 2018, the US and India announced the Joint Declaration on Civil Energy Cooperation between the two countries. Accordingly, the US will provide nuclear fuel and technology support for India to develop civil nuclear energy. This has opened the door for India to develop their nuclear weapons and improve military strength. The two countries also cooperate in many defense activities including ballistic missile defense, joint military training, expanding arms sales, strengthening military staff exchanges and intelligence, as well as loosening two-way technology exports.
To be specific: In January 1995, the two countries signed the "US-India Defense Relations Agreement", stipulating that in addition to conducting cooperation on research and production of military weapons, the two countries also conduct exchanges between military and non-military personnel. In May 2001, the Indian government announced its support for the US to develop a ballistic missile defense system, and proposed to purchase the "Patriot 1 (PAC-3)" air defense missile system. In March 2005, during the Conference on Cooperation in Ballistic Missile Defense, the US, India and Japan agreed to set up a joint working group, to implement close cooperation on ballistic missile defense. In June 2005, the United States and India signed a 10-year military cooperation agreement, which not only required increased exchanges between the two countries' armies, but also proposed to strengthen military cooperation regarding weapons production, and trading as well as ballistic missile defense. In July 2009, the two countries signed a "Comprehensive customer surveillance treaty" on defense, the US sold advanced defense technology to India. This treaty allowed India to obtain a "permission card" to buy the US's advanced weaponry. In addition, the two countries also cooperate in counter-terrorism in the region and around the world, maritime security, and joint military exercises …
One of the activities promoting bilateral relations between India and the US was the "2 + 2 Dialogue" taking place on October 27, 2020 in New Delhi. Within the framework of this dialogue, India and the United States had shared exchanges of a free and open Indo-Pacific vision, embracing peace and prosperity, a rules-based order with the central role of ASEAN, resolving disputes, ensuring the economic and security interests of all related parties with legitimate interests in this region … The focus on defense-security cooperation in this "2+2 Dialogue" is the signing of the Basic Exchange and Cooperation Agreement (BECA). The agreement allowed India to access accurate data, topographic images, maps, maritime and aviation data and satellite data on a real-time basis from US military satellites. Thereby, this will assist the provision of better accuracy for such weapons as cruise missiles, ballistic missiles and drones of India, and support the rescue operations during natural disasters and security strategy. The BECA is one of the four basic agreements a country needs to sign to become a major defense partner of the US. The other three agreements that India had previously signed with the United States are the General Security Of Military Information Agreement (GSOMIA), the Logistics Exchange Memorandum of Agreement (LEMOA) and theCommunications Compatibility and Security Agreement (COMCASA) . These are "cornerstone" agreements allowing the armies of the two countries to fight together in the event of a conflict. Accelerating the signing of the BECA was just one of various ways India reacted to China threats, especially after the border clashes in Doklam (2017) and Ladakh (5/2020-now). India, the US, Japan and Australia were more active in the Quartet Meeting on October 6 in Tokyo. India also invited Australia to join the Malabar naval exercises with the US and Japan in November.
The signing of BECA was a further institutionalization of the Indo-US strategic relationship to promote the two countries' intensive cooperate on strategy and military, without pressure to become an official ally yet have benefits. Washington received interests in selling weapons to New Delhi, especially when conflict starts. New Delhi has attached more importance to US military equipment because of its transparent pricing, simple operation and maintenance, thereby reducing reliance on Russia for weapons. Currently, the total value of Indian weapons purchased from the US is more than 15 billion USD and is expected to double in the coming time. The US-India military cooperation, therefore, will be closer in the future.
Also at this dialogue, the two countries agreed to cooperate in dealing with the Covid pandemic, considering this a priority for bilateral cooperation in this period. Accordingly, the US and India will cooperate in RDto produce a series of vaccines, to expand access to vaccines, and ensure high-quality, safe, effective and affordable medical treatment between the two countries and on a global scale.
Currently, India-US defense-security cooperation is at its heyday in the history and is likely to develop further. This relationship has profound effects on the regional security environment, especially direct effects on China. As military forces grow, India will probably implement their military strategy "taking the Indian Ocean in the South, expanding power to the East Sea in the East, attacking Pakistan in the West, watching out for China in the North", plus nuclear deterrence. This will worsen the fierce arms race in such regions as the South Asia and the Indian Ocean, leading to an imbalance of forces and add up a number of unstability factors in these regions.
In short, India-US defense-security cooperation is making remarkable progresses and has created impact on regional security, especially China and other countries with common interests in this region, including Vietnam. Therefore, the China-American-Indian triangle relationship is currently in an unstable state. In this scenario, it is suggested that countries actively identify issues relating to the this three military powers relationship and devise appropriate diplomatic strategies, balancing bilateral relations with major powers with disagreements to ensure national security and stability in the region.
India and Pakistan have both announced to "strictly observe" the truce along the Line of Control and all other sectors "in the interest of achieving mutually beneficial and sustainable peace along the borders". Such an announcement could not have emerged without Indian prime minister Narendra Modi's imprimatur. A hunch is that the move is an upshot of a nudge from the US president. This impression is fortified by several events that are accentuated by India-Pakistan entente (so called surgical strikes, 5000 ceasefire violations, hype about 2008 Mumbai attack and the one at Pathankot airbase, so on). From Pakistan's angle, India believed in might is right. And while it was open to compromises with China, it displayed a fist to Pakistan.
Need for a dialogue
In the past, peace at the LOC proved ephemeral as it was not backed up by sufficient follow-up. A dialogue is needed for the hour. It is a good omen that Pakistan is open to talks despite chagrin at abolition of the occupied state's statehood.
Misconception about the sanctity of the India-Pakistan LOC vis-a-vis the Sino-Indian LAC
A common misperception is that the Line of Actual Control (LAC) is more sacrosanct than the LoC. For instance, India's prestigious Indian Express explained: 'The LoC emerged from the 1948 ceasefire line negotiated by the UN after the Kashmir war. It was designated as the LoC in 1972, following the Simla Agreement. It is delineated on a map signed by Director General Military Operations of both armies and has the international sanctity of a legal agreement. The LAC, in contrast, is only a concept –it is not agreed upon by the two countries, neither delineated on a map nor demarcated on the ground'.
To understand Sino-Indian differences, one needs to peek into the Indian mind through books such as Shivshankar Menon's Choices: Inside the Making of India's Foreign Policy, Shyam Saran's How India Sees the World, and A G Noorani's India-China Boundary Problem 1846-1947.
The afore-quoted newspaper poses the question: "What was India's response to China's designation of the LAC?" It then explains India rejected the concept of LAC in both 1959 and 1962. Even during the war, Nehru was unequivocal: "There is no sense or meaning in the Chinese offer to withdraw twenty kilometres from what they call 'line of actual control…" In July 1954, Nehru had issued a directive that "all our old maps dealing with this frontier should be carefully examined and, where necessary, withdrawn. New maps should be printed showing our Northern and North Eastern frontier without any reference to any 'line'. The new maps should also be sent to our embassies abroad and should be introduced to the public generally and be used in our schools, colleges, etc". It is this map that was officially used that formed the basis of dealings with China, eventually leading to the 1962 War' (Indian Express, June 6, 2020, Line of Actual Control: Where it is located and where India and China differ).
India considers the LAC to be 3,488 km long, while the Chinese consider it to be only around 2,000km.
The LAC was discussed during Chinese Prime Minister Li Peng's 1991 visit to India, where Indian PM P. V. Narasimha Rao and Premier Li reached an understanding to maintain peace and tranquility at the LAC. India formally accepted the concept of the LAC when Rao paid a return visit to Beijing in 1993.
The reference to the LAC was unqualified to make it clear that it was not referring to the LAC of 1959 or 1962 but to the LAC at the time when the agreement was signed.
India's disdain of the LOC
India's mindset on the LOC should change. The problem is Nehru never cared a fig for the disputed state's constituent assembly, Indian parliament or the UN. This truth is interspersed in Avtar Singh Bhasin's 10-volume documentary study (2012) of India-Pakistan Relations 1947-2007. It contains 3,649 official documents which gave new perspectives to Nehru's state of mind.
In his 2018 book (published after six years of his earlier work), India, Pakistan: Neighbours at Odds (Bloomsbury India, New Delhi, 2018), Bhasin discusses Nehru's perfidy on Kashmir.
LoC peace should lead to Kashmir solution
The tentative solutions include (a) status quo (division of Kashmir along the present Line of Control with or without some local adjustments to facilitate the local population, (b) complete or partial independence (creation of independent Muslim-majority tehsils of Rajauri, Poonch and Uri, with Hindu-majority areas merged in India), (c) a plebiscite to be held in five to 10 years after putting Kashmir under UN trusteeship (Trieste-like solution), (d) joint control, (e) an Indus-basin-related solution, (f) an Andorra island (g) Aland island-like solution and (h) permutations and combinations of the aforementioned options.
Another option is for Pakistan and India to grant independence to disputed areas under their control and let Kashmir emerge as a neutral country. An independent Kashmir, as a neutral country, was the favourite choice of Sheikh Abdullah. From the early 1950s "Sheikh Abdullah supported 'safeguarding of autonomy' to the fullest possible extent" (Report of the State Autonomy Committee, Jammu, p. 41).
Abdullah irked Nehru so much that he had to put him behind the bars. Bhabani Sen Gupta and Prem Shankar Jha assert that "if New Delhi sincerely wishes to break the deadlock in Kashmir, it has no other alternative except to accept and implement what is being termed as an 'Autonomy Plus, Independence Minus' formula, or to grant autonomy to the state to the point where it is indistinguishable from independence". (Shri Prakash and Ghulam Mohammad Shah (ed.), Towards understanding the Kashmir crisis, p.226).
Sans sincerity and the will to implement, the only Kashmir solution is divine intervention or the unthinkable, nuclear Armageddon.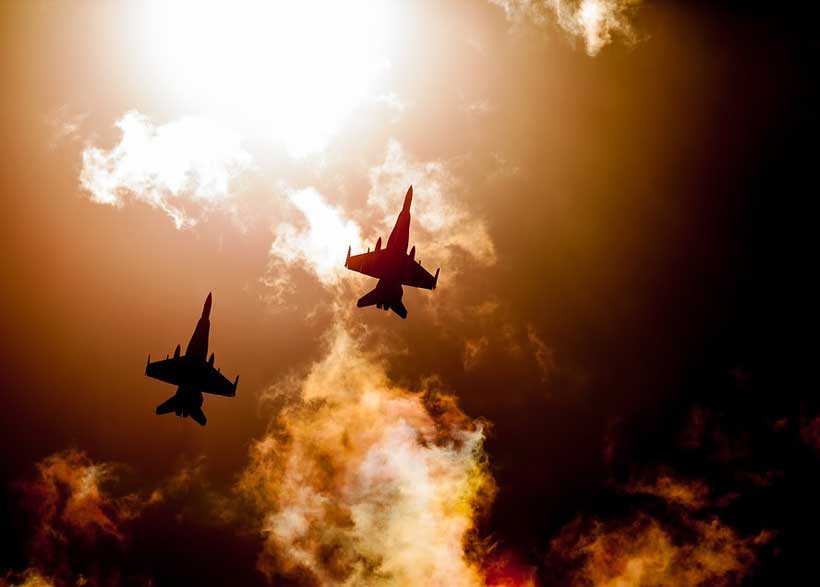 Twentieth century was a century of great events and developments in every part of human life. The century is marked by the deadliest wars, deadliest weapons and unprecedented interconnectedness. The destructive power of A-bombs and the interconnectedness that transformed world into a global village infused traditional wisdom of conflict resolution with great confusions. New conflicts demanded new solutions. Globalization transformed the traditional theatre of conflict; war.
War in twenty first century has acquired a whole new character. State which was once the almighty Leviathan has lost its monopoly over violence, its erosion of monopoly over violence from globalization transformed the character of war. Wars of today are not fought between states rather there is network of state and non-state actors which includes mercenaries, private security companies, hired thugs etc. Globalization has unleashed a plethora of problems by undermining state sovereignty. Globalization which was supposed to encourage cosmopolitan politics and cooperation ended up creating more divisions.
Mary Kaldore, professor at London School of Economics, is among the scholars who have acknowledged the impact of globalization on the character of war. In her book, New and Old Wars: Organized Violence in a Global Era, she highlights this change in character of war. Highlighting the difference she wrote that new wars are different from old wars because of who fight these wars, for what reason these wars are fought, how these wars are financed and the way these wars are fought. Old wars were fought by states, financed by states, were waged for ideological purposes and battles were the defining character. However, in new wars; actors are networks of state and non-state actors, which are to a greater extent privately financed and direct confrontation between opposite forces is rare. Kaldor is of the view that this change in character of war is caused by globalization. Kaldor is of the view that this transformation is a consequence of globalization and disintegration of state.
Along with globalization, clash of symmetrical opponents can destroy the world. Advent of nuclear weapons has changed the traditional military logic. In fact, any war according to old military logic is simply not beneficial anymore. War between nuclear powers will leave neither party at benefit. Since the costs of such victory cancel the benefits it holds. Avoiding direct war serves the political interest better than waging one. This change in military logic is evident from the change in tactics of wars of today. Today's wars are fought through Guerilla and counter insurgency tactics are the tactics. Majority of the conflicts involves one state and one or more than one non-state actor. These are battles between wolves and shepherds where wolves attack the flock while shepherds try to save the sheep.
However, it is not the change in military logic and innovation of new types of weapons that have transformed the character of war. Rather transformation in politics is the defining element of this change. Politics of 'new wars' is Identity politics which is very different from politics of old wars. Old wars were largely driven by ideological politics whereas new wars are driven entirely by identity politics. In words of Professor Kaldor, "identity politics is about right to power in the name of a specific group whereas ideological politics is about winning power in order to carry out a particular ideological programme". Globalization prompted groups to securitize their identity. War for these actors is either a mean for keeping their identity or claiming in lands in the name of that identity.
Another dimension of problems caused by globalization for the concept of war is proliferation of capitalism. The ideas of capitalism and free market motivated such actors who saw potential for profit in war. These actors established private security firms and were up for grab for the highest bidder. Companies like Titan and Blackwater are profit-maximizing companies whose only motivation is the accumulation of wealth. These institutions induced the concept of war with further complexities and legitimacy of violence further degenerated. These developments underline the need for a new conceptualization of war. To address these complexities and set the basis for future exploration, Kaldor defines war as a "mutual enterprise" rather than a "contest of wills". The reason illustrated by Kaldor is that the latter makes the elimination of enemy the ultimate objective of war whereas former suggests that both sides are interested "in the enterprise of war rather than winning and losing for both political and economic ends". Although it is very difficult to discern what means one employs for what ends, the protracted conflicts all around the world and the industry which these wars fuel paints a different picture a picture very close to the concept of war as mutual enterprise rather than a contest of wills.
War in nuclear age, where symmetry in capabilities will, eventually, lead to MAD, cannot have the same character it once had. Mankind frightened by the destructiveness of these weapons and compelled by their natural instinct to clash is trying to fight the new wars with new weapons according to old principles. This is commendable but not practical as this undermines the capabilities of new weapons by considering them just another weapon of war. Concepts of limited war show the appreciation of this reality. There political, technological and economical developments highlight the need for evaluation of old ideas and encourage the need for new ideas. As the aphorism goes "modern problems require modern solutions", wars of today are modern and they require modern solutions as the traditional ones are not adequate enough.