2020: Worst Year in Tourism History with 1 Billion Fewer International Arrivals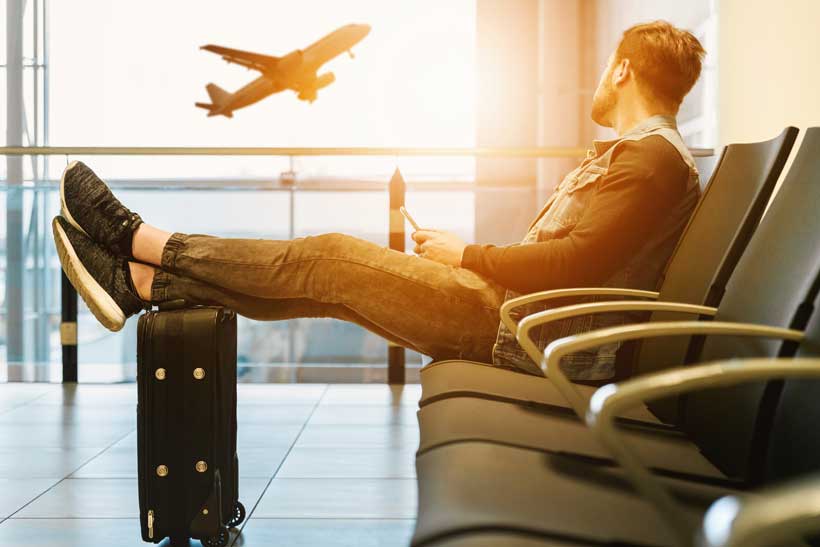 Global tourism suffered its worst year on record in 2020, with international arrivals dropping by 74% according to the latest data from the World Tourism Organization (UNWTO). Destinations worldwide welcomed 1 billion fewer international arrivals in 2020 than in the previous year, due to an unprecedented fall in demand and widespread travel restrictions. This compares with the 4% decline recorded during the 2009 global economic crisis.
According to the latest UNWTO World Tourism Barometer, the collapse in international travel represents an estimated loss of USD 1.3 trillion in export revenues – more than 11 times the loss recorded during the 2009 global economic crisis. The crisis has put between 100 and 120 million direct tourism jobs at risk, many of them in small and medium-sized enterprises.
Due to the evolving nature of the pandemic, many countries are now reintroducing stricter travel restrictions. These include mandatory testing, quarantines and in some cases a complete closure of borders, all weighing on the resumption of international travel. At the same time, the gradual rollout of a COVID-19 vaccine is expected to help restore consumer confidence, contribute to the easing travel restrictions and slowly normalize travel during the year ahead.
UNWTO Secretary-General Zurab Pololikashvili said: "While much has been made in making safe international travel a possibility, we are aware that the crisis is far from over. The harmonization, coordination and digitalization of COVID-19 travel-related risk reduction measures, including testing, tracing and vaccination certificates, are essential foundations to promote safe travel and prepare for the recovery of tourism once conditions allow."
Recovery outlook remains cautious
The latest UNWTO Panel of Experts survey shows a mixed outlook for 2021. Almost half of respondents (45%) envisaged better prospects for 2021 compared to last year, while 25% expect a similar performance and 30% foresee a worsening of results in 2021.
The overall prospects of a rebound in 2021 seem to have worsened. 50% of respondents now expect a rebound to occur only in 2022 as compared to 21% in October 2020. The remaining half of respondents still see a potential rebound in 2021, though below the expectations shown in the October 2020 survey (79% expected recovery in 2021). As and when tourism does restart, the UNWTO Panel of Experts foresee growing demand for open-air and nature-based tourism activities, with domestic tourism and 'slow travel' experiences gaining increasing interest.
Looking further ahead, most experts do not to see a return to pre-pandemic levels happening before 2023. In fact, 43% of respondents point to 2023, while 41% expect a return to 2019 levels will only happen in 2024 or later. UNWTO's extended scenarios for 2021-2024 indicate that it could take two-and-a-half to four years for international tourism to return to 2019 levels.
All world regions affected
Asia and the Pacific (-84%) – the first region to suffer the impact of the pandemic and the one with the highest level of travel restrictions currently in place – recorded the largest decrease in arrivals in 2020 (300 million fewer). The Middle East and Africa both recorded a 75% decline.
Europe recorded a 70% decrease in arrivals, despite a small and short-lived revival in the summer of 2020. The region suffered the largest drop in absolute terms, with over 500 million fewer international tourists in 2020. The Americas saw a 69% decrease in international arrivals, following somewhat better results in the last quarter of the year.
A full overview of the latest global, regional and sub-regional data can be found at the UNWTO World Tourism Barometer and the UNWTO Tourism Recovery Tracker.
Africa's Tourism Leaders Identify Investments as Key to Sustainable Recovery
The African Members of the World Tourism Organization (UNWTO) have met in Cabo Verde to strengthen their cooperation and advance plans for recovery and sustainable growth.
The 64th meeting of the UNWTO Regional Commission for Africa (CAF) saw 23 countries represented on the island of Sal, with 21 Ministers of Tourism joining five Ambassadors for the high-level event. Opening the Commission meeting, the President of Cabo Verde Jorge Carlos Fonseca offered a warm welcome to UNWTO's leadership and to all delegates. The President was joined by Cabo Verde's Minister of Tourism and Transport, Carlos Jorge Duarte Santos, and Prime Minister Dr. Ulisses Correia e Silva in reaffirming support of the highest political level for tourism and recognition of the sector as a driver of recovery and sustainable development.
Chaired by Christine Kaseba Sata, Ambassador of Zambia to Spain and Permanent Representative to UNWTO, delegates addressed the biggest challenges standing in the way of the sector's safe restart across the continent. Special emphasis was placed on the importance of speeding up vaccine rollouts across the continent, as well as addressing security issues that continue to have an impact on how global travellers perceive Africa as a safe tourism destination. Also on the agenda was the current level of connectivity between destinations, with improved air links the harmonization of travel protocols identified as an effective means for boosting regional tourism.
Tourism's restart 'essential'
Secretary-General Zurab Pololikashvili welcomed delegates to the Commission meeting, providing an overview of UNWTO's work during the ongoing crisis and how this is driven by the stated priorities of its African Member States. He said. "The continent is united in its determination to use the power of tourism to drive development and opportunity for all. And with coordination and targeted investments, African tourism can finally fulfil its unique potential."
Rebuilding trust in travel
In Cabo Verde, UNWTO Members were brought up-to-date on the development of the International Code for the Protection of Tourists, a landmark code aimed at helping restore confidence in travel. Members were also presented with an overview of the UNWTO General Programme of Work & Budget for the Period 2022-2023. Additionally, signalling a shared determination to keep moving forward even in challenging times, Members also held elections for key positions within UNWTO decision-making bodies ahead of the 24th General Assembly.
Building capacity
Running in parallel with the Commission meeting, UNWTO hosted capacity building workshops on innovation, digital marketing and investment These workshops were held ahead of the second edition of the UNWTO Global Tourism Investment Forum, opened by Prime Minister Dr. Ulisses Correia e Silva and featuring the participation of investors from Spain, Germany, Switzerland and the USA as well as public and private sector leaders from across Africa. Backing up the workshop on marketing, UNWTO also launched its new Brand Africa publication. Produced with key African Tourism Partners, the publication aims at helping destinations use effective branding to diversify and attract visitors.
Also in Cabo Verde, tourism leader celebrated the signing and approval of the UNWTO Declaration on the Future of Mobility and Sustainable Transportation, a commitment aimed at the better understanding of how investments can help make the sector greener while also encouraging greater cooperation between tourism authorities and transport providers. Concluding the Regional Commission meeting, UNWTO signed a Memorandum of Understanding (MoU) with the Government of Cabo Verde. The aim of the MoU is to enhance cooperation between UNWTO and the Ministry of Tourism to strengthen the country's branding, boost tourism education initiatives, and support research into the socio-economic impact of the sustainable development of tourism across Cabo Verde.
Green Hotel Investments to #RestartTourism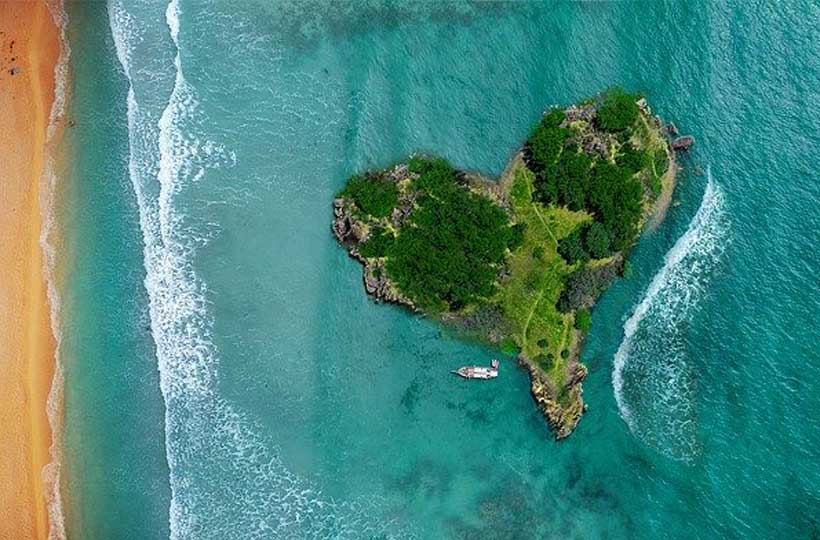 Destination Capital (DC) has signed a collaborative arrangement with the World Tourism Organization (UNWTO) of the United Nations to support the rejuvenation of the hotel industry. The arrangement supports the relationship DC has with the International Finance Corporation (IFC) to promote investment in green and sustainable tourism accommodation and to stimulate re-employment, particularly in the wake of the COVID-19 pandemic.
The collaboration between UNWTO and Destination Capital is based on DC's adoption of best practices aimed at reducing carbon emissions and operating hotels in a manner consistent with IFC's environmental and social criteria. Against this backdrop, DC acquires and repositions freehold hotels of 150-250 rooms in Thailand and across South-East Asia with the aim of implementing sustainable water and energy systems. It also works to promote gender equality at every level of the hospitality sector, another of UNWTO's core priorities and in line with Sustainable Development Goal number 5.
While governments and destinations around the world are working on vaccination programs to accelerate the restart of the tourism, UNWTO is working with the private sector to encourage employers to play their part in the recovery of local communities through job creation and training programs. UNWTO data shows that international tourism arrivals fell by 1 billion in 2020, with the crisis carrying over into 2021. Worldwide, this has placed as many as 120 million tourism jobs directly at risk. Moreover, Asia and the Pacific has been the worst-affected of all global regions, and young workers and women are among the hardest hit by the downturn in tourism employment.
In line with the 2030 Agenda for Sustainable Development, DC recognizes the hotel industry not only has a responsibility to re-hire and re-train hotel staff. It is also increasingly under pressure to reduce its carbon footprint and mitigate the impact of energy and water consumption as well as food waste and environmental degradation. DC is committed to retrofitting its hotels to be compliant as 'green hotel's as per the Excellence in Design for Greater Efficiencies (EDGE) standards established by IFC.
About Destination Capital
Destination Capital is a private equity real estate investment company based in Bangkok Thailand which focuses on acquiring, renovating and repositioning hotel assets such that they are EDGE compliant and follow a rigorous sustainability protocol in order to unlock value for our capital partners. Rigorous asset manage programs are in place to yield higher values upon exit while pursuing a "Triple Bottom Line" strategy: Planet, People, Profit.
Promoting 'Brand Africa' to Realize the Continent's Tourism Potential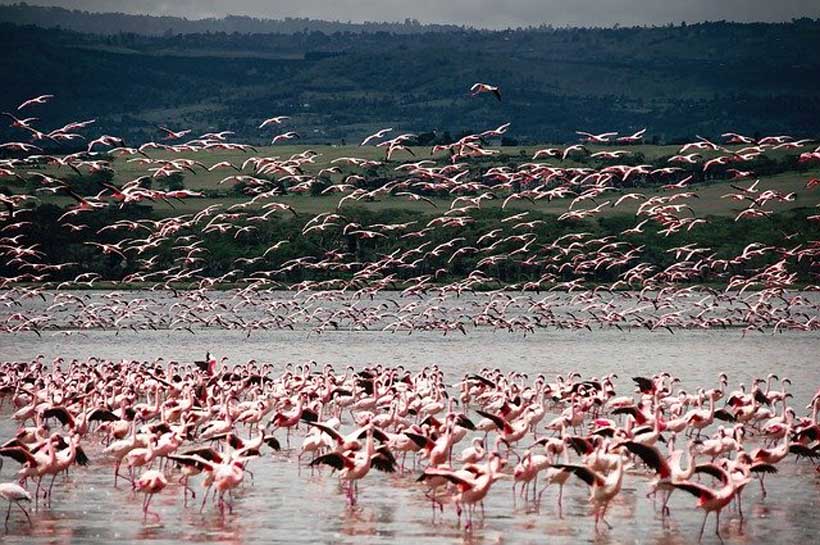 UNWTO's African Member States will work together to establish a new narrative for tourism across the continent. To better realize tourism's potential to drive recovery, UNWTO and its Members will also work with the African Union and the private sector to promote the continent to new global audiences through positive, people-centred storytelling and effective branding.
With tourism recognized as an essential pillar of sustainable and inclusive development for the continent, UNWTO welcomed high-level delegates to the first Regional Conference on Strengthening Brand Africa. The conference featured the participation of the political leadership of host country Namibia, alongside public and private sector leaders from across the continent.
UNWTO Secretary-General Zurab Pololikashvili welcomed the common determination to rethink as well as restart tourism. "African destinations must take the lead in celebrating and promoting the continent's vibrant culture, youthful energy and entrepreneur spirit, and its rich gastronomy", he said.
Windhoek Pledge puts people first
On the back of a series of workshops and a Ministerial Think Tank, UNWTO's African Member States unanimously endorsed the Windhoek Pledge on Advocating Brand Africa. Under the terms of the Windhoek Pledge, Members will engage both public and private sector stakeholders as well as local communities to build a new, inspiring narrative for tourism across the continent. They will identify positive, human-centred stories, and through strengthened partnerships with the media, showcase them to the world, reaching new and diverse tourism source markets.
Over the coming weeks, UNWTO will work with all signatories to create a common roadmap towards establishing Brand Africa. This will include establishing common values and goals and identifying funding needs and opportunities as well as providing branding toolkits for destinations, including guidelines and recommendations and training and capacity building in market intelligence, digital marketing and data management.
Bilateral meetings show support for tourism
Alongside the conference, UNWTO Secretary-General Zurab Pololikashvili, held high-level talks on the restart of tourism with President of Namibia Hage Geingob, as well as with the country's Deputy Prime Minister Netumbo Nandi-Ndaitwah and with the African Union Commissioner for Trade and Industry Albert Muchanga