WHO urges effective and fair use of COVID vaccines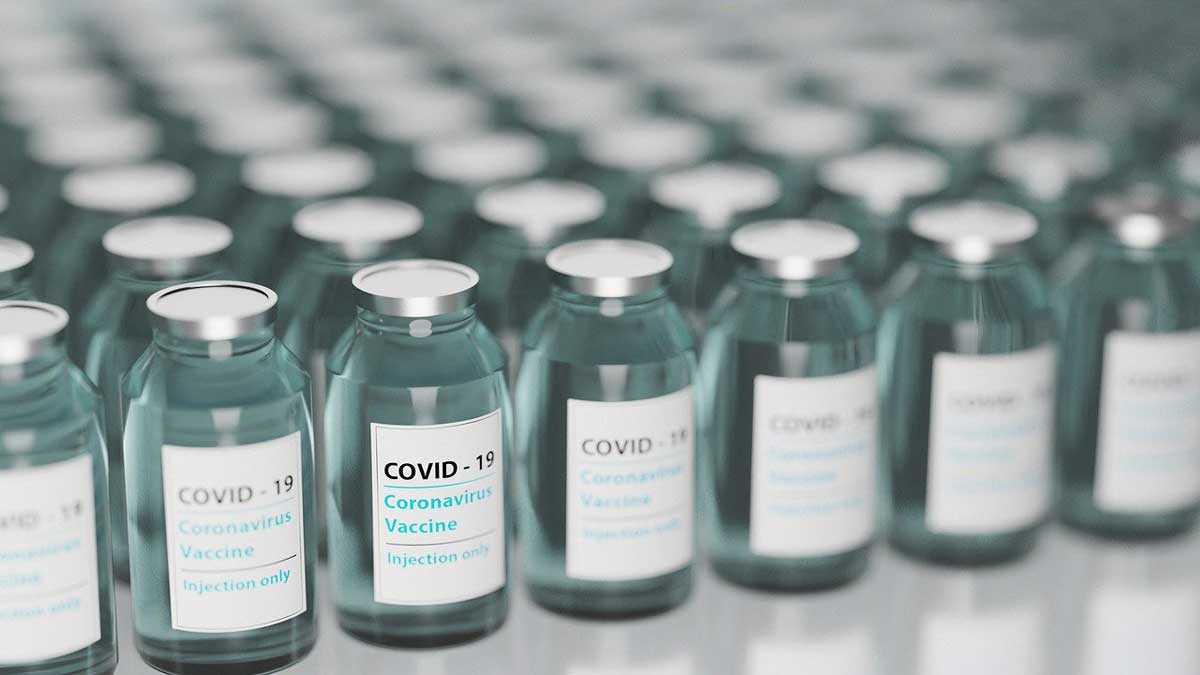 With COVID-19 vaccines currently in scarce supply, the head of the World Health Organization (WHO) on Friday pressed governments to prioritize inoculation of health workers and older persons, and to share excess doses with other nations.
"More vaccines are being developed, approved and produced. There will be enough for everyone", said Tedros Adhanom Ghebreyesus, the WHO Director General, speaking in Geneva.
"But for now, vaccines are a limited resource. We must use them as effectively and as fairly as we can. If we do that, lives will be saved."
New 'window of opportunity'
Saturday will mark a year since the UN agency first sounded the alarm over the new coronavirus disease, declaring it a public health emergency of international concern.
COVID-19 cases worldwide have surpassed 100 million, and Tedros said more cases were reported in the past two weeks than during the first six months of the pandemic.
"A year ago, I said the world had a 'window of opportunity' to prevent widespread transmission of this new virus. Some countries heeded that call; some did not", he told journalists.
"Now, vaccines are giving us another window of opportunity to bring the pandemic under control. We must not squander it."
Turning point in history
The pandemic has exposed and exploited inequalities, the WHO chief noted.
"There is now the real danger that the very tools that could help to end the pandemic – vaccines – may exacerbate those same inequalities", he said.
"Vaccine nationalism might serve short-term political goals. But it's ultimately short-sighted and self-defeating."
Tedros underscored again, that the pandemic will not be over until it ends everywhere.
"The world has come to a critical turning point in the pandemic", he said. "But it's also a turning point in history: faced with a common crisis, can nations come together in a common approach?"
He urged governments to vaccinate health workers and older people, and to share excess doses with the COVAX Facility, the global mechanism working to ensure equitable access and distribution, "so other countries can do the same".
EU export ban 'not helpful'
WHO has expressed concern over new European Union (EU) measures to control export of COVID-19 vaccines, announced on Friday.
This is "a very worrying trend", said Dr Mariângela Simão, the agency's Assistant Director-General for Drug Access, Vaccines and Pharmaceuticals, responding to a journalist's question.
She explained that medicines and vaccines can contain components that come from across the world.
"Let's say it is not helpful to have any country at this stage putting export bans or barriers that will not allow for the free movement of the necessary ingredients that will make vaccines, diagnostics and other medicines available to all the world", she said.
Suicide remains one of the leading causes of death worldwide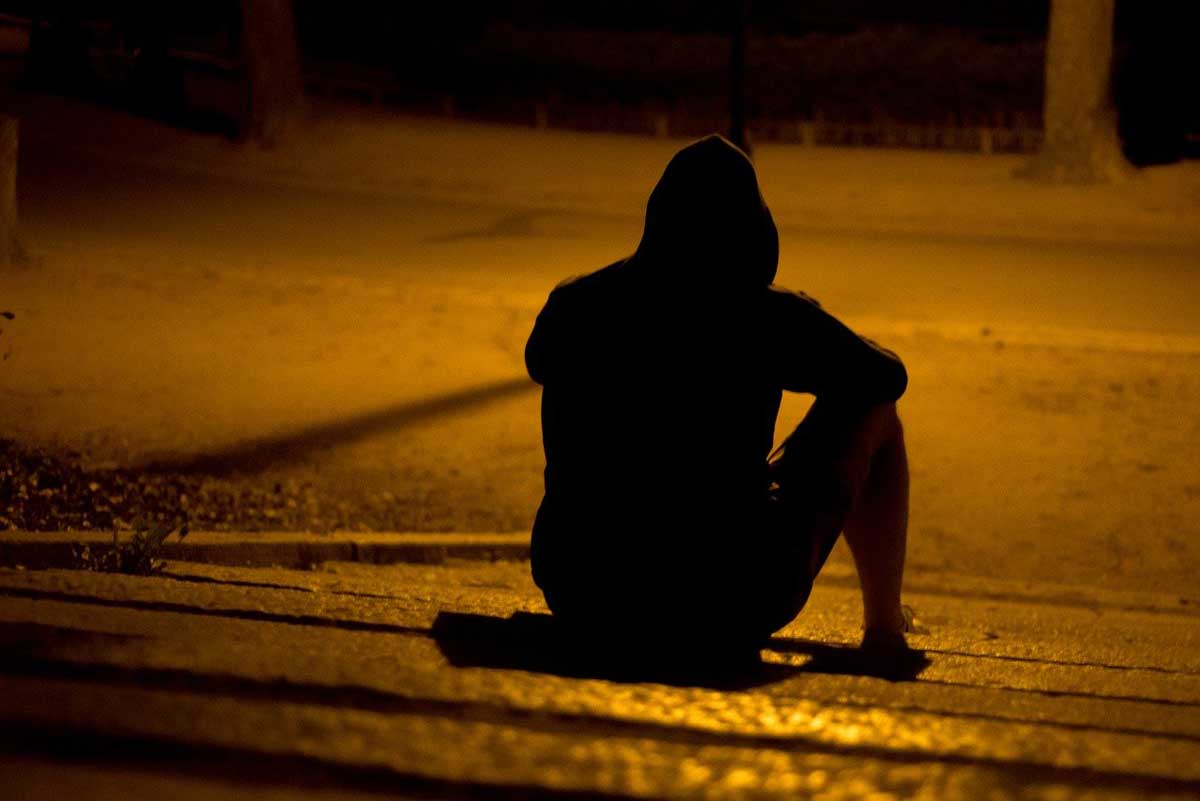 New research published by the UN health agency on Thursday revealed that suicide remains one of the leading causes of death worldwide – taking more lives each year than HIV, malaria, breast cancer, war and homicide.
Based on its estimates that more than 700,000 people, or one-in-100, died by suicide in 2019, the World Health Organization (WHO) produced new LIVE LIFE guidelines to help countries reduce that rate by a third, no later than 2030.
"We cannot – and must not – ignore suicide", said WHO chief Tedros Adhanom Ghebreyesus.
COVID pressure
From job loss to financial stress and social isolation, the many risk factors triggered by the COVID-19 pandemic make suicide prevention "even more important now", said the top WHO official.
The WHO guidance "provides a clear path for stepping up suicide prevention efforts", he added.
Suicide breakdown
Among young people aged 15-29, suicide was the fourth leading cause of death after road injury, tuberculosis and interpersonal violence, according to the study: Suicide worldwide in 2019.
While rates varied between countries, regions and gender, the analysis shows that more than twice as many men kill themselves, than women.
Those rates are generally greater in high-income countries, while the highest suicide rates for women were found in lower middle-income countries.
Per 100,000 people, the 2019 global average of suicide rates stood at 9.0, while that number jumped to 11.2 in the WHO Africa region; 10.5 in Europe; and 10.2 in Southeast Asia. At 6.4, the Eastern Mediterranean region had the lowest rate.
"Each one is a tragedy", said the WHO chief.
While the report showed a global suicide drop of 36 per cent between 2000 and 2019, the Americas Region witnessed a 17 per cent surge.
WHO said, "a significant acceleration" in suicide reduction is needed to meet the Sustainable Development Goal (SDG) target by 2030.
Interventions
WHO's guidance to suicide prevention, zeros in on four strategies: limiting access to the means of suicide; educating the media on responsible suicide reporting; fostering socio-emotional life skills in adolescents; and early identification, assessment, management and follow-up of those with suicidal thoughts and behaviour.
The guidance highlights that in the social media age, media reports can prompt copycat suicides, especially when surrounding a celebrity. It calls for suicide coverage to be counteracted with articles highlighting successful recovery from mental health challenges or suicidal thoughts. It also recommends working with social media companies to increase awareness and remove harmful content.
Since half of all mental health conditions appear before children reach 14, adolescence is a critical period, according to WHO, which encourages anti-bullying programmes, support services and clear protocols for people working in schools when suicide risk is identified.
Prevent heartbreak
A previous suicide attempt is one of the most important risk factors for a future suicide, said the UN health agency.
Healthcare workers should be trained in early identification, assessment, management and follow-up and crisis services should also be available to individuals in acute distress, according to the guidance.
"A comprehensive national suicide prevention strategy should be the ultimate goal for all Governments", said Alexandra Fleischmann, WHO suicide prevention expert, adding that "LIVE LIFE interventions can save lives and prevent the heartbreak that follows for those left behind".
'Digital dumpsites' study highlights growing threat to children
The health of children, adolescents and expectant mothers worldwide is at risk from the illegal processing of old electrical or electronic devices, the World Health Organization (WHO) said on Tuesday, in a landmark new report on the toxic threat.
In a statement coinciding with the launch, WHO Director-General Tedros Adhanom Ghebreyesus warned that the health threat was growing, in line with the "mounting 'tsunami of e-waste'".
"In the same way the world has rallied to protect the seas and their ecosystems from plastic and microplastic pollution, we need to rally to protect our most valuable resource –the health of our children – from the growing threat of e-waste", he added.
A growing pile
Discarded electronic devices, or e-waste, has become the fastest growing domestic waste category in the world, according to the UN health agency.
The Global E-waste Statistics Partnership (GESP) said that of the 53.6 million tonnes produced worldwide in 2019, only 17.4 per cent was recorded as collected and appropriately recycled.
While the fate of the remaining e-waste is unknown, it is unlikely to have been managed and recycled in an environmentally-sound manner.
Hazards on the heap
While some e-waste ends up in landfills, significant amounts are often illegally shipped to low and middle-income countries where informal workers, including children and adolescents, pick through, dismantle, or use acid baths to extract valuable metals and materials from the discarded items.
WHO said that an estimated 12.9 million women who work in the informal waste sector are potentially exposing themselves and their unborn children to toxic residue.
Additionally, more than 18 million youngsters globally – and some as young as five – are said to be "actively engaged" in the wider industrial sector, of which e-waste processing is a small part.
'Devastating' impact
Informal methods of removing materials from e-waste have been linked to a range of health effects, especially in children, WHO said.
Recycling e-waste particularly impacts those in vital stages of physical and neurological development, with children, adolescents and pregnant women most vulnerable.
Children are more susceptible to the toxic chemicals because they absorb pollutants relative to their size and, with not-fully-developed organs, are less able than adults to eradicate harmful substances.
"Improper e-waste management is…a rising issue that many countries do not recognize yet as a health problem", said WHO lead author, Marie-Noel Brune Drisse, warning that if action is not taken now, "its impacts will have a devastating health effect on children and lay a heavy burden on the health sector in the years to come". 
Call to action
The Children and Digital Dumpsites report delves into the multiple dimensions of the problem, to practical action that the health sector and others concerned, can take to confront the insidious health risk.
It calls for binding action by exporters, importers and governments to ensure environmentally sound disposal of e-waste and the health and safety of workers and communities.
The health sector is also being asked to reduce adverse effects from e-waste by building up capacity to diagnose, monitor and prevent toxic exposure, and to advocate for better data and health research on risks faced by informal e-waste workers.
"Children and adolescents have the right to grow and learn in a healthy environment, and exposure to electrical and electronic waste and its many toxic components unquestionably impacts that right", said Maria Neira, WHO Director of the Department of Environment, Climate Change and Health.
"The health sector can play a role by providing leadership and advocacy, conducting research, influencing policy-makers, engaging communities, and reaching out to other sectors to demand that health concerns be made central to e-waste policies."
Landmark G7 agreement pledges 870 million COVID-19 vaccine doses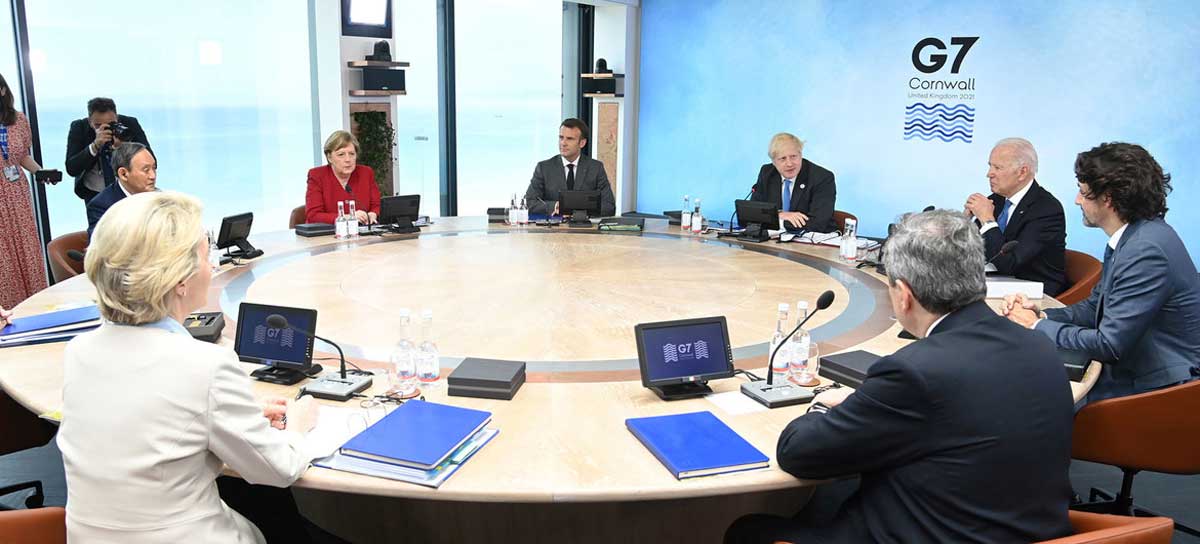 A senior UN official welcomed on Sunday, the Group of Seven (G7) leading industrialized nations' commitment to immediately share at least 870 million doses of COVID-19 vaccines, supporting global access and helping to end the acute phase of the pandemic.
"Equitable access to COVID-19 vaccines represents the clearest pathway out of this pandemic for all of us — children included, and commitments announced by G7 members…are an important step in this direction", the Executive Director of the UN Children's Fund (UNICEF), Henrietta Fore, said in a statement.
Building on the momentum of the G20 Global Health Summit and the Gavi COVAX AMC Summit, in a landmark agreement at the G7 Summit – underway in Cornwall, United Kingdom – the global leaders made the pledge, with the aim of delivering at least half by the end of 2021
Secretary-General António Guterres had previously said that despite "unequal and very unfair" access to inoculations, "it is in the interest of everybody that everybody gets vaccinated sooner rather than later".
The G-7 leaders also reaffirmed their support for the UN-led equitable vaccine distribution initiative COVAX, calling it "the primary route for providing vaccines to the poorest countries".
Prompt action, please
The COVAX alliance, meanwhile, welcomed the G7's commitment, including their continued support for exporting in significant proportions and for promoting voluntary licensing and not-for-profit global production.
The partners look forward to "seeing doses flowing to countries" as soon as possible.
COVAX will work with the G7 and other countries that have stepped up to share doses as rapidly and equitably as possible to help address short-term supply constraints currently impacting the global response to COVID-19 and minimize the prospect of future deadly variants.
"We have reached a grim milestone in this pandemic: There are already more dead from COVID-19 in 2021 than in all of last year", lamented Ms. Fore. "Without urgent action, this devastation will continue".
Aligning interests
Noting the need for a "ramp up", in both the amount and pace of supply, the top UNICEF official attested that when it comes to ending the COVID-19 pandemic, "our best interests and our best natures align. This crisis will not be over until it is over for everyone."
The Director General of the World Health Organization (WHO), Tedros Adhanom Ghebreyesus, underscored that many countries are facing a surge in cases, without vaccines.
"We are in the race of our lives, but it's not a fair race, and most countries have barely left the starting line", he said.
While grateful for the generous announcements of vaccine donations, he stressed, that "we need more, and we need them faster".
Time of the essence
As many high-income countries begin to contemplate post-vaccination life, the future in low-income countries appears quite bleak.
"We are particularly worried about the surges in South America, Asia and Africa", said the UNICEF chief.
Moreover, as the pandemic rages, the virus mutates and produces new variants that could potentially threaten the vaccinated and unvaccinated alike.
"Donating doses now is smart policy that speaks to our collective best interests", she continued, adding that in addition to vaccine pledges, "distribution and readiness need clear timelines" as to when they will be available, particularly in countries with poor health infrastructure.
"The COVID-19 pandemic has upended the lives of children, affecting every aspect of their lives: their health, education, protection and future prosperity. Now, more than ever, what we do today will have significant and lasting impact on our collective tomorrows. There is no time to waste", she concluded.
Explanations
The G7 is made up of Canada, France, Germany, Japan, Italy, UK and United States.
COVAX was set up by WHO, GAVI the vaccine alliance and the Coalition for Epidemic Preparedness Innovations (CEPI). It is part of the Access to COVID-19 Tools (ACT) Accelerator to equitably provide COVID-19 diagnostics, treatments and vaccines to all people globally, regardless of their wealth.