Consecutive drop in new COVID-19 cases 'encouraging news': WHO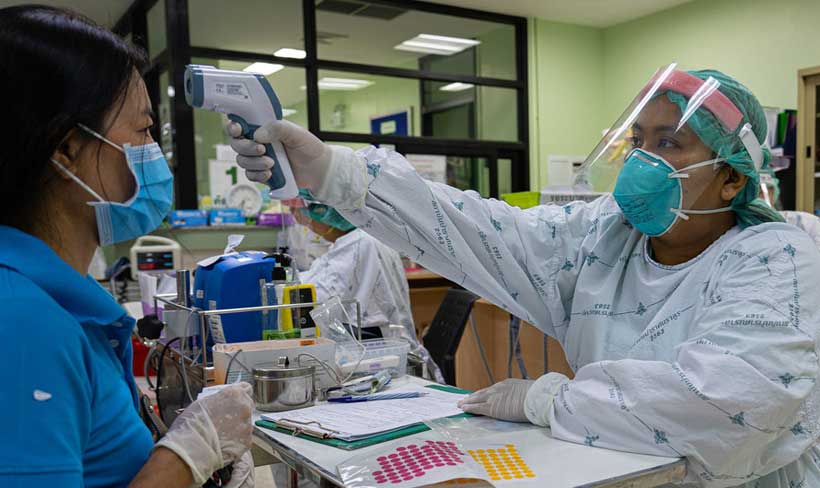 The number of new COVID-19 cases globally has fallen for the third week in a row, the World Health Organization (WHO) reported on Monday, though urging countries not to let up efforts to defeat the disease.
"There are still many countries with increasing numbers of cases, but at the global level, this is encouraging news", said WHO chief Tedros Adhanom Ghebreyesus, speaking during the agency's bi-weekly briefing from Geneva.
"It shows this virus can be controlled, even with the new variants in circulation. And it shows that if we keep going with the same proven public health measures, we can prevent infections and save lives".
Stay the course
While welcoming the development, Tedros recalled "we have been here before", and warned against complacency.
"Over the past year, there have been moments in almost all countries when cases declined, and governments opened up too quickly and individuals let down their guard, only for the virus to come roaring back", he said.
The WHO chief stressed that as vaccines are rolled out, people everywhere must continue to take measures aimed at keeping themselves, and others, safe.
"It is vital that governments enable people to make the right choices, whether it is making quarantine easier to adhere to, or making workplaces safer," he said.
"Controlling the spread of the virus saves lives now, and saves lives later by reducing the chances of more variants emerging. And it helps to ensure vaccines remain effective."
Lack of data undermines response
WHO has underscored the urgent need for better data to strengthen pandemic response and improve health outcomes, in a new report launched on Monday.
The SCORE Global Report provides a snapshot of the state of health information systems around the world and is the first study of its kind.
SCORE stands for Survey, Count, Optimize, Review and Enable, and the report covers 133 country health information systems and just under 90 per cent of the global population.
It reveals that globally, four in10 deaths remain unregistered, while only one in 10 deaths is recorded in the African region.
WHO said the lack of data worldwide limits understanding of the true mortality impact of the COVID-19 pandemic, which undermines response planning.
Scoring a goal against COVID-19
The global football governing body, FIFA, is supporting the drive to make COVID-19 vaccines, treatments and diagnostics available to all countries.
FIFA has teamed up with WHO for the "ACT Together" campaign, which also promotes adherence to the everyday public health measures aimed at preventing coronavirus spread, such as hand washing and wearing masks.
Star footballers and competing team captains will participate in the campaign, which is being held in conjunction with the FIFA Club World Cup 2020, taking place in Qatar from 4-11 February.
FIFA President Gianni Infantino emphasized the importance of having a level playing field, whether in football or in health.
"Fairness and team spirit are key values of our sport," he said. "And these same key values, fairness and team spirit are needed for today's great challenge: overcoming COVID-19."
It is important for football to address issues that affect society, 2001 Ballon d'Or winner Michael Owen told the briefing, reminding that vaccine access must be fair and equitable.
"This has been a global pandemic, and globally we need to give access to vaccination," he said.
Update on Wuhan mission
Meanwhile, WHO Technical Lead on COVID-19, Dr. Maria Van Kerhkove, said the international mission on the ground in Wuhan, China, is having "very productive discussions" with counterparts there.
The 15 experts arrived in the city last month to study the origins of the novel coronavirus, which causes the disease.
Dr. Van Kerhkove reported that they have visited hospitals, as well as the market, and have met with officials from the Wuhan Centre for Disease Control (CDC) and the Chinese CDC.
"Their focus is on the early cases and they are having very good discussions around that," she said.
The mission has attracted media attention and Dr. Van Kerhkove underscored that the team must be given the space to carry out its work.
Delta variant, a warning the COVID-19 virus is getting 'fitter and faster'
Cases and deaths resulting from COVID-19 continue to climb worldwide, mostly fuelled by the highly transmissible Delta variant, which has spread to 132 countries, said the head of the World Health Organization (WHO) on Friday.
Almost 4 million cases worldwide were reported last week to WHO and the agency expects the total number of cases to pass 200 million, in the next two weeks.
"And we know this is an underestimate", underscored Director-General Tedros Adhanom Gebreyesus during his regular COVID-19 briefing.
Infections have increased in every region of the world, with some even reaching 80 per cent more in the past month. In Africa, deaths have increased by 80 per cent over the same period, the official warned.
Overwhelmed
Tedros blamed the rise of cases on increased social mixing and mobility, the inconsistent use of public health and social measures, and inequitable vaccine use. He said "hard-won gains" are in jeopardy or being lost, and health systems in many countries are increasingly overwhelmed.
"WHO has warned that the COVID-19 virus has been changing since it was first reported, and it continues to change. So far, four variants of concern have emerged, and there will be more as long as the virus continues to spread", he underscored.
A higher viral load
Lead WHO epidemiologist and COVID-19 technical lead, Dr. Maria Van Kerkhove, explained that the Delta variant has certain mutations that allow the virus to adhere to human cells more easily and that experts are also seeing a higher viral load in individuals infected.
She called Delta "dangerous and the most transmissible SARS-CoV-2 virus to date".
"There are some laboratory studies that suggest that there's increase replication in some of the modelled human airway systems", she added.
In terms of severity, Dr. Van Kerkhove highlighted that there has been an increase in hospitalizations in certain countries affected by the variant, "but we haven't yet seen an increase in mortality".
The WHO expert reminded that although there is some data that suggest that people vaccinated can get infected and transmit the variant, the likelihood is much reduced after the second dose has been administered and reached full effectiveness.
She also clarified that Delta is not specifically targeting children as some reports have suggested, but warned that as long as the variants are circulating, they will infect anybody that is not taking proper precautions.
Continuing to evolve
"It's in the virus's interests to evolve, viruses are not alive they don't have a brain to think through this, but they become more fit the more they circulate, so the virus will likely become even more transmissible because this is what viruses do, they evolve they change overtime", Dr. Van Kerkhove warned, echoing Tedros' remarks.
"We have to do what we can to drive it down", she added, reminding that public health and social measures do work against the Delta variant, and that the vaccines do prevent disease and death.
Dr. Michael Ryan, Executive Director of WHO Health Emergencies, said that even with the virus getting "faster and fitter" the gameplan does not change, but It needs to be implemented more efficiently.
"Delta is a warning that this virus is evolving, but it is also a call to action before more dangerous variants emerge", he said.
Shots for Africa
Last month, the WHO chief announced the setting up of a technology transfer hub for mRNA vaccines In South Africa as part of WHO's efforts to scale up production of vaccines and their distribution in Africa.
"Today we have taken another step forward, with a letter of intent that sets out the terms of collaboration signed by the partners in the hub: WHO; the Medicines Patent Pool; Afrigen Biologics; the Biologicals and Vaccines Institute of Southern Africa; the South African Medical Research Council and the Africa Centres for Disease Control and Prevention", Tedros explained.
He added that WHO's goal remains to aid every country in vaccinating at least 10% of its population by the end of September, at least 40% by the end of this year, and 70% by the middle of next year.
"We are a long way off achieving those targets. So far, just over half of countries have fully vaccinated 10% of their population, less than a quarter of countries have vaccinated 40%, and only 3 countries have vaccinated 70%", Tedros warned.
The WHO head reminded that the global distribution of vaccines remains unjust, despite expert warnings and appeals, and said that all regions remain at risk, "none more so, than Africa".
"On current trends, nearly 70% of African countries will not reach the 10% vaccination target by the end of September", he cautioned.
New tool to fight Delta
Tedros also announced that on response to the Delta surge, the WHO's Access to COVID-19 Tools Accelerator is launching the Rapid ACT-Accelerator Delta Response, or RADAR, and issuing an urgent call for 7.7 billion U.S. dollars for tests, treatments and vaccines.
COVAX and World Bank to Accelerate Vaccine Access for Developing Countries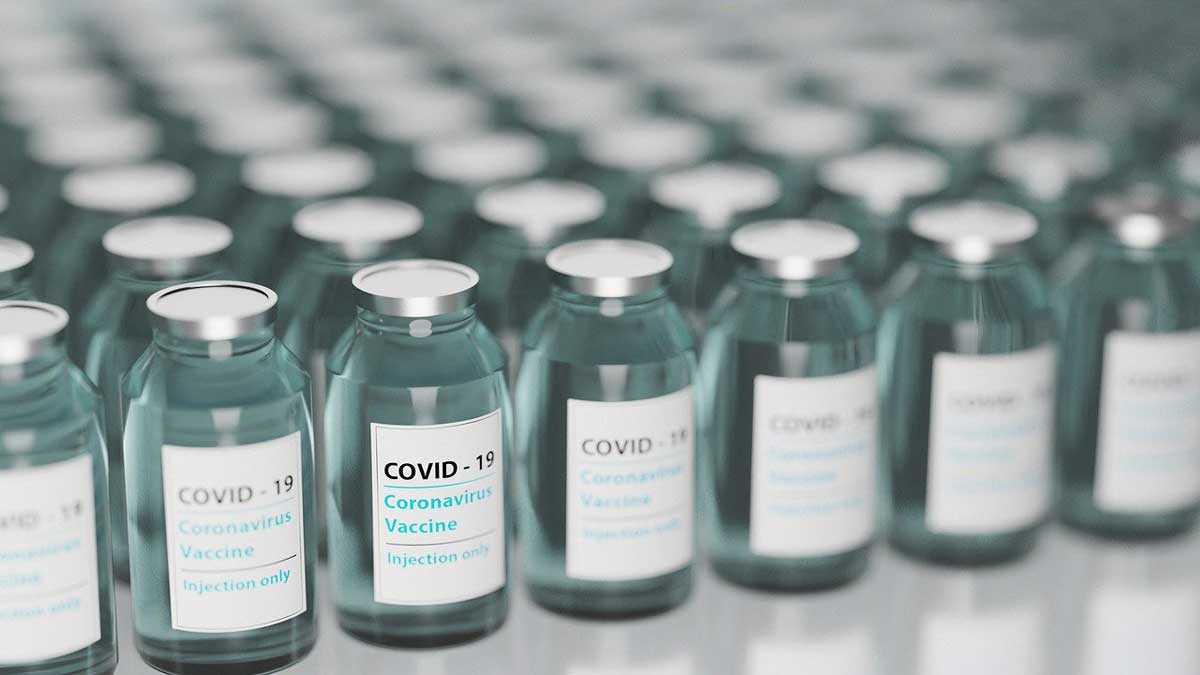 COVAX and the World Bank will accelerate COVID-19 vaccine supply for developing countries through a new financing mechanism that builds on Gavi's newly designed AMC cost-sharing arrangement. This allows AMC countries to purchase doses beyond the fully donor-subsidized doses they are already receiving from COVAX.
COVAX will now be able to make advance purchases from vaccine manufacturers based on aggregated demand across countries, using financing from the World Bank and other multilateral development banks. Participating developing countries will have greater visibility of available vaccines, quantities available, and future delivery schedules, enabling them to secure doses earlier, and prepare and implement vaccination plans more effectively.
"This important and timely financing mechanism, made possible now by the World Bank and Gavi teaming up on the AMC cost-sharing arrangement, will allow COVAX to unlock additional doses for low- and middle-income countries," said Dr. Seth Berkley, CEO, Gavi, the Vaccine Alliance. "As we move beyond initial targets and work to support countries' efforts to protect increasingly large portions of their populations, World Bank financing will help us advance further towards our goal of bringing COVID-19 under control."
The scalable mechanism brings together COVAX's ability to negotiate advance purchase agreements with vaccine manufacturers with the World Bank's ability to provide predictable financing to countries for vaccine purchase, deployment and broader health systems investments. The new mechanism will mitigate risks and uncertainties in country demand and financing ability.
"Accessing vaccines remains the single greatest challenge that developing countries face in protecting their people from the health, social, and economic impacts of the COVID-19 pandemic," said World Bank Group President David Malpass. "This mechanism will enable new supplies and allow countries to speed up the purchase of vaccines. It will also provide transparency about vaccine availability, prices, and delivery schedules. This is crucial information as governments implement their vaccination plans."
Countries with approved World Bank vaccine projects that confirm the purchase of additional doses through COVAX will agree with COVAX on the number of doses of a specific vaccine as well as related windows of delivery. On receiving a request from the country, the World Bank will provide COVAX a payment confirmation, allowing COVAX to make advance purchases of large amounts of vaccine doses with manufacturers at competitive prices.
Under the cost-sharing arrangement for AMC countries (92 low- and middle-income countries), COVAX plans to make available up to 430 million additional doses, or enough to fully vaccinate 250 million people, for delivery between late 2021 and mid-2022. There will be several supply offerings where countries will have the opportunity to select and commit to procuring specific vaccines that align with their preferences.
COVAX is co-led by the Coalition for Epidemic Preparedness Innovations (CEPI), Gavi, the Vaccine Alliance and the World Health Organization (WHO). The World Bank and COVAX will work in partnership with UNICEF and the PAHO Revolving Fund as key implementing partners to ensure safe vaccine delivery and supply of materials such as syringes, safety boxes and other items essential for vaccination campaigns.
Study Finds That India Might Have Half Of All Covid-19 Deaths Worldwide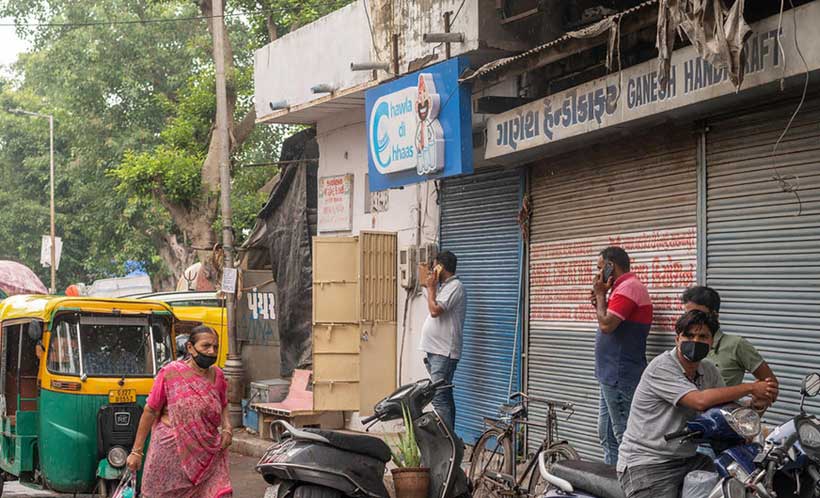 On July 20th, an analysis that was published of India's "excess mortality estimates from three different data sources from the pandemic's start through June 2021 … yields an estimate of 4.9 million excess deaths." As-of July 20th, the total number of deaths that had been officially reported worldwide from Covid-19 was 4,115,391, and only 414,513 (10%) of those were in India. If this new study is correct, then the possibility exists that around half of all deaths that have occurred, thus far, from Covid-19, could be in India, not merely the currently existing 10% that's shown in the official figures.
This study doesn't discuss why the actual number of deaths in India from Covid-19 might be around ten times higher than the official Indian figures, but one reason might be a false attribution of India's greatly increased death-rate from the Covid-19 epidemic not to Covid-19 but to other causes, such as to Covid-19-related illnesses.
The new study is titled "Three New Estimates of India's All-Cause Excess Mortality during the COVID-19 Pandemic", and the detailed version of it can be downloaded here. The study was funded by U.S.-and-allied billionaires and their foundations and corporations, and by governments that those billionaires also might control. However, this doesn't necessarily mean that its methodology is in any way unscientific or otherwise dubious. The study raises serious questions — it does not, in and of itself, answer any. It's a serious scientific study.
On 1 August 2020, I headlined "India and Brazil Are Now the Global Worst Coronavirus Nations", and reported that, "India and Brazil have now overtaken the United States as the world's worst performers at controlling the cononavirus-19 plague. The chart of the numbers of daily new cases in India shows the daily count soaring more than in any other country except Brazil, whereas in the United States, the daily number of new cases has plateaued ever since it hit 72,278 on July 10th, three weeks ago." At that time, there was great pressure upon India's Government to stop the alarming acceleration in the daily numbers of people who were officially counted as being patients (active cases) from the disease, and of dying from it. One way that a government can deal with such pressures is by mis-classifying cases, and deaths, from a disease, as being due to other causes, instead.