Is Russia Preparing to Get Closer to Iran in the Biden Era?
Moscow is preparing to counter President Biden's stringent policy against Russia, that was depicted as the "biggest threat" to the U.S. Recent remarks by Russian officials suggest that Moscow sees the Trump administration's two main Iran policy legacies in the Middle East, i.e., withdrawing from JCPOA and emboldening Israel through peace deals, as an opportunity for deepening alignment with Iran and promoting Russia's great power status. Although winning the next Iranian presidential election by hardliners will create an additional capacity to further contribute to Russo-Iranian relations, some complexities require a nuanced approach from both sides.
In his pre-election interviews, president-elect Joe Biden called Russia the "biggest threat" to the United States. No further details have been released about what that exactly means and what policy and goals his foreign policy and national security teams will pursue regarding Russia. Nonetheless, any possible "containment" policy against Russia by Washington will probably not exclude addressing Russian presence and policies in the regions like the Middle East or, for example, Eastern Europe. Such an approach will inevitably affect Russia's bilateral ties with its allies and partners, including Iran. It may compel Moscow to devise new routes to achieve its regional and international interests and purposes.
Recent remarks by Russian officials caused speculation that Moscow has a calculated plan towards Iran, suggesting Moscow wants more proximity and maybe more intertwined relations with Tehran in the Biden era. Russia hopes Iran will not ignore its endeavours during Trump's "maximum pressure" campaign and not engage with the U.S. to the detriment of its partnership with Russia. Moscow claims if Russian past steps in favour of Iran turn into money, "it will be billions and billions of dollars" which "Tehran knows very well." The estimation seems sensible from the Kremlin perspective because Russia perceives itself as a saviour of the JCPOA via diplomatic influence in Tehran, a covert contributor to Iran to endure the sanctions, booster of the country's air-defence and reconnaissance radar capabilities, and opener of new regional markets for Iran.
On the other side, some different voices are heard from Iran, which to some extent can be worrisome for Russia. Ali Akbar Salehi, head of the Atomic Energy Organization of Iran (AEOI), recently maintained that Iran is the "buckle" of the "belt which the West has thrown around Russia" and President Biden wants to "compromise with Iran somehow to boost pressure on Russia." He concluded that Iran is a "great and independent neighbour to Russia," which now could benefit a new "historical opportunity" in the "US, China and Russia triangle." Salehi's opportunistic notion is not a dominant view in Tehran. In other words, Washington's new "containment" policy against Moscow wouldn't necessarily mean sole and unique opportunities for Tehran. Iran itself will face an entanglement with the Biden administration on its non-nuclear dossiers, which could even contain common ground for Russia and Iran to deepen their relations and use untapped potentials under certain strategic conditions. As stated, Russia is trying to set the stage to provide such conditions, but how?
Russia Sees the JCPOA as Its Key Play Ticket in Iran's Dealing With the U.S.
Last year, when Iran decided to diminish its commitments under the JCPOA in response to the U.S. withdrawal from the deal, Vladimir Putin decried Tehran's decision. He affirmed, "Russia is not a firefighting rescue crew… to save things that are not fully under our control." His statements were covered in the Iranian media and raised historical doubts against Russian policy.
Reportedly, Russia has revised its role and now acts like a tireless "firefighter" to prohibit Iran from "emotional" actions such as "ending the application of Additional Protocol" or taking any other reckless nuclear steps. Moscow also proposed some diplomatic meetings, which were rejected by the US and Iran. Furthermore, Russia presented Collective Security in the Persian Gulf initiative to prevent any regional conflict.
Beyond the diplomatic endeavour, Moscow still advocates the U.S. rejoining to the JCPOA and lifting Iran's sanctions. This is the same announced policy or at least initial steps that president-elect Joe Biden wants to take toward Iran. Although at first glance Tehran as a close partner of Moscow will take a fresh breath, and Russia may seem envious of that. Still, any new engagement between Iran and the U.S. on the JCPOA will reach Russia to the two major goals: asserting Russian great power status through emphasizing on its previous diplomatic efforts in the multilateral framework and proving to Iran that Moscow doesn't consider illegal U.S. sanctions against Iran as an opportunity or play card.
Therefore, the Islamic Republic's compromising with the West on issues like missiles program and regional influence, in a framework other than multilateralism, can be a significant concern for Kremlin. Unlike Iran's nuclear program, which was a global problem, and Russia had leverage in the International Atomic Energy Agency (IAEA) and United Nations Security Council (UNSC), the Islamic Republic's regional activities and missiles program are more of a concern to the U.S. and its regional allies.
Meanwhile, Iran and Russia seemingly have different views on the aftermath of the JCPOA and Iran's non-nuclear dossiers. Tehran rejects any new nuclear and non-nuclear negotiations absolutely; Whereas Moscow bears a macro plan in mind. Russia believes the "normalization" of the JCPOA doesn't require addressing Iran's "missile program and regional behaviour" and as the latter two "have a chance to be settled only in the broader regional context," it's not needed to be "mix up" with "nuclear dossier." In other words, Russia interprets these issues as negotiable under certain conditions and accepts Western demands, even implicitly.
Regardless of how many years its renegotiation and improvement would require, it seems that Russia views a well-functioning JCPOA as a necessary ticket to attend in Iran's presumptive future non-nuclear negotiations with U.S. and European powers. But the Supreme Leader of Iran Ayatollah Ali Khamenei insists upon preserving Iran's regional presence and missile power and rejects any pullback. This is an area of disagreement between Tehran and Moscow. Iran pursues lifting the sanctions and the U.S. returning to the JCPOA without any preconditions and other demands or adjustments based on new developments. Tehran is not enthusiastic about reviving the JCPOA in its original form and is preparing itself for more nuclear escalation.
Therefore, although the JCPOA provides Russia with ample space and opportunity to exhibit its diplomatic status against the U.S., it wouldn't be an easy task for it to play a constructive role in the nuclear deal in a way that Iran is satisfied with. There has not yet leaked any indication of exchanging views from Russo-Iranian diplomatic collaborations on how Tehran and Moscow intend to address the issue and how they want to bring their views closer together.
Shifting Russian Rhetoric in Favor of Iran Against Israel
Overlooking Israel's campaign against Iran in Syria has raised critical voices against Russia inside Iran. This compounds societal, historical mistrust between the two countries and amplifies pessimism toward Russia in some Iranian political groups. Though Russia is a great power with enormous capabilities and an undeniable contribution in Syria that couldn't be ignored or rebuked by Iranian officials, the bilateral dynamics may be affected negatively in the long-term.
Notwithstanding close relations with Israel, Russia adopted a position similar to that of Iran regarding the recent peace deals between Israel and some Arab nations. While underlining its own role in the Middle East peace process, Moscow announced U.S.-brokered peace deals "should not be used as the substitute for the settlement of the Palestinian issue." In another important case for Iran, the Russian ambassador in Tel Aviv strongly criticized Israel's regional behaviour, which was signalling Iran's defensive stance in the region. Anatoly Viktorov told the Israeli newspaper that the problem of the region "is not Iranian activities" and it is Israel who "destabilizes the Middle East" through "attacking Hezbollah." "Israel must not attack the territories of sovereign UN members," he added.
Viktorov's remarks come from a strategic view and prudence. From the Russian point of view, limitless supporting of Tel Aviv's military-diplomatic campaign in the current situation of the region can be counterproductive and lead to the marginalization of Russia's influence and footprint in the Middle East political peace process. Additionally, as the growing normalization process continues in parallel with intensifying Israelis aggressive military campaign against Iranian targets in the region, the Russian critical voice against Israel could, at least, prevent more escalation between Tehran and Tel Aviv. Obviously, more escalation provides Iran with more evidence to justify its missile program and regional activities as necessary defensive tools against the "enemy." This, in turn, would encourage Iran to stay away from the negotiation table as much as possible.
Moscow knows that the furthering of normal relations between Arab countries and Israel will also result in more political isolation of Iran in the Middle East and make Tehran more enthusiastic about increasing Russian involvement in the region. Hence, rebalancing some aspects of the new environment of the region in favour of the Islamic Republic as a "strategic partner" would echo broadly in the Iranian hardliner political circles and stimulate them to give Russia a bigger economic and military footprint in Iran.
Russia and the Coming Hardliner President of Iran
Critics accuse Rouhani's government of waiting for negotiations with the U.S. new administration and not paying enough attention to Eastern powers like Russia and China. One of the conservative Iranian MPs stated, "China does not has enough confidence in Rouhani's government and is waiting for the next government of Iran so that may be able to reach an agreement with the hardliners at the time." Kayhan newspaper, close to Supreme Leader of Iran also wrote "negotiations [with the United States and Europe] make non-U.S. and non-European ways unsafe for us… because it confuses countries like China, Russia and India… and they doubt our sincerity in… turning to Eastern policy." Iran's Foreign Minister Javad Zarif stressed his record and called Iran's relations with Russia "unprecedented in history" and claimed it was only in the Rouhani's administration that "China accepted its relations with Iran to be strategic." "My thirty visits to Russia are more than all of my foreign trips," he said.
Discrediting Rouhani's efforts to rehabilitate the JCPOA and lift sanctions through compromise with Biden's administration does not mean hardliners rule out negotiations entirely. With a conservative in the horizon as Iran's next president, hardliners will complete their power monolith. As the most devoted to the Islamic Republic's core values and achievements, negotiations on non-nuclear issues with the United States will probably be on their agenda. Yet, due to changes in Iran's periphery security environment, such as the dire hostility of Saudi Arabia and Israel toward Tehran and Arab-Israeli normalization, they would face a difficult balancing act between demands of the U.S. and its regional allies, keeping critical national security guarantees against regional foes, and bounding to mottos and ideals.
A hardliner figure close to the Islamic Revolutionary Guards Corps (IRGC) taking power will lighten the image of the binary governance in Iran and bring the Supreme Leader and Presidency close together. This could give eager Russia more assurance to regard the new president as "authorized" and the desirable representative of the system (Nezam). Unlike Zarif's close collaboration with Russia, for example, Moscow hasn't hastened to get his signature on the revised version of the Russia-Iran 2001 treaty, which includes cooperation principles on a wide variety of fields.
However, critics will seek more progressive contributions to their "resistance" discourse by Russia. As the U.S. and Europe move beyond the JCPOA and address the Islamic Republic's missile program and regional activities, resorting to Russian diplomatic weight to counter the Western campaign will be an available option for Tehran. From Iran's perspective, Israel's extending regional diplomatic campaign could quickly turn into a defensive alliance with Arabs or even a military threat against Tehran. Therefore, the next government in Iran under a hardline president would expect Moscow to bolster Tehran's deterrence power by providing it with strategic arms, such as jet fighters and advanced air defence systems, including the S-400, and push back Israel to the country's southern borders.
Additionally, as Iran prepares itself for oil production with full capacity to retake its market share in the post-sanctions era, it will pursue Moscow's practical steps. Iranian oil minister Bijan Zanganeh, as an influential energy figure in Iran, met with Russian energy officials in Moscow on December 20. He described the energy cooperation of the two countries as "expanding day by day" which is to "neutralize the consequences of sanctions." Zanganeh assured Moscow implicitly that Iran-Russia partnership will not change under a new situation and "ups and downs in the international arena." Without giving any specific details, he showed a green light to Russian energy companies to "operate" and "invest" in Iran.
Economically, Russia isn't as capable as others such as China, yet it is interested in benefitting from Iran's new market and infrastructure projects, as well as getting its fair share of Tehran's Eastern strategy. Nevertheless, the Russians take the punitive U.S. sanctions seriously and see them as a significant impediment to Iran's path. Lifting part of Iran's sanctions by the Biden administration, including the arms embargo, would pave the way and raise Tehran's expectations.
The Bottom Line
The rise of a new convergence of the needs between Tehran and Moscow doesn't necessarily imply determination from both sides to usher in a new phase of coordination at the regional and bilateral levels against the U.S. The possibilities are different from practical decisions. Despite some exaggerated views in Iran on Russo-Iranian relations, Russia always has a balanced foreign policy approach and avoided relations with Iran bearing any extra cost and affecting relations with the U.S., Europe and the Middle East.
Based on this perspective, adhering to Iran's unlimited nuclear escalation, missile program, and regional activities could be very costly to Moscow. Even facing the new, aggressive U.S. campaign, Russia will view Iran through the great power competition framework. Drivers such as new sanctions or other diplomatic measures aimed at isolating Russia in the Middle East and curtailing its influence will not be profound enough to provoke Moscow to reconsider engagement with Tehran.
Iran needs to understand Russian regional and global constraints. Russian power and influence is limited and can only impact some mild changes and rebalances. If Tehran reaches an ultimate escalation with the U.S. and maintains its current position, anticipating significant Russian contributions will be unproductive and in vain.
From our partner RIAC
China in the Middle East: Stepping up to the plate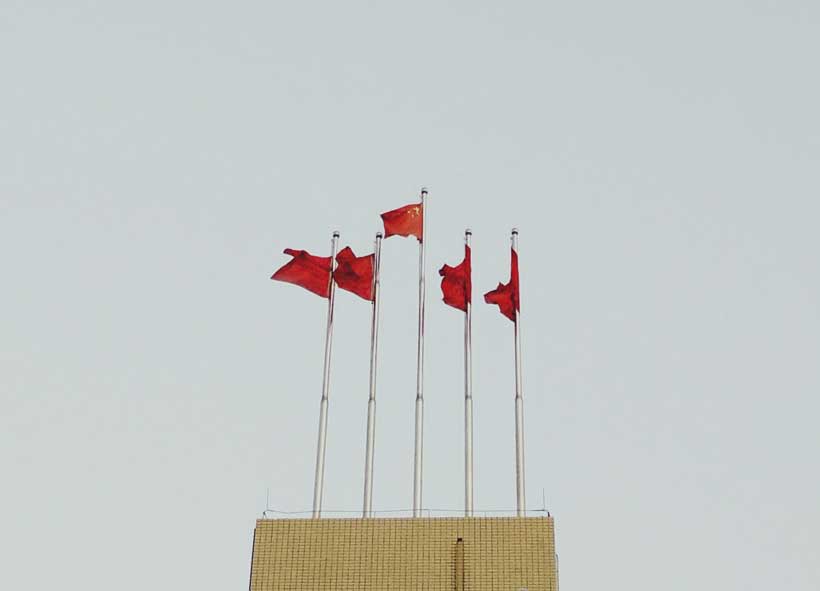 By defining Chinese characteristics as "seeking common ground while reserving differences," a formula that implies conflict management rather than conflict resolution, Messrs. Sun and Wu were suggesting that China was seeking to prepare the ground for greater Chinese engagement in efforts to stabilize the Middle East, a volatile region that repeatedly threatens to spin out of control.
The scholars defined China's goal as building an inclusive and shared regional collective security mechanism based on fairness, justice, multilateralism, comprehensive governance, and the containment of differences.
By implication, Messrs. Sun and Wu's vision reflected a growing realization in China that it no longer can protect its mushrooming interests exclusively through economic cooperation, trade, and investment.
It also signalled an understanding that stability in the Middle East can only be achieved through an inclusive, comprehensive, and multilateral reconstructed security architecture of which China would have to be part.
Messrs. Sun and Wu's article, published in a prominent Chine policy journal, was part of a subtle and cautious Chinese messaging that was directed towards players on all sides of the Middle East's multiple divides.
To be clear, China, like Russia, is not seeking to replace the United States, certainly not in military terms, as a dominant force in the Middle East. Rather, it is gradually laying the groundwork to capitalize on a US desire to rejigger its regional commitments by exploiting US efforts to share the burden more broadly with its regional partners and allies.
China is further suggesting that the United States has proven to be unable to manage the Middle East's myriad conflicts and disputes, making it a Chinese interest to help steer the region into calmer waters while retaining the US military as the backbone of whatever restructured security architecture emerges.
Implicit in the message is the assumption that the Middle East may be one part of the world in which the United States and China can simultaneously cooperate and compete; cooperate in maintaining regional security and compete on issues like technology.
That may prove to be an idealized vision. China, like the United States, is more likely to discover that getting from A to B can be torturous and that avoiding being sucked into the Middle East's myriad conflicts is easier said than done.
China has long prided itself on its ability to maintain good relations with all sides of the divide by avoiding engagement in the crux of the Middle East's at times existential divides.
Yet, building a sustainable security architecture that includes conflict management mechanisms, without tackling the core of those divides, is likely to prove all but impossible. The real question is at what point does China feel that the cost of non-engagement outweighs the cost of engagement?
The Middle East is nowhere close to entertaining the kind of approaches and policies required to construct an inclusive security architecture. Nevertheless, changes to US policy being adopted by the Biden administration are producing cracks in the posture of various Middle Eastern states, albeit tiny ones, that bolster the Chinese messaging.
Various belligerents, including Saudia Arabia, the United Arab Emirates, Qatar, and Turkey, but not Iran or Israel, at least when it comes to issues like Iran and the Palestinians, have sought to lower the region's temperature even if fundamentals have not changed.
A potential revival of the 2015 international Iran nuclear agreement could provide a monkey wrench.
There is little doubt that any US-Iranian agreement to do so would focus exclusively on nuclear issues and would not include other agenda points such as ballistic missiles and Iranian support for non-state actors in parts of the Middle East. The silver lining is that ballistic missiles and support for non-state actors are issues that Iran would likely discuss if they were embedded in a discussion about restructured regional security arrangements.
This is where China may have a significant contribution to make. Getting all parties to agree to discuss a broader, more inclusive security arrangement involves not just cajoling but also assuaging fears, including whether and to what degree Chinese relations with an Iran unfettered by US sanctions and international isolation would affect Gulf states.
To be sure, while China has much going for it in the Middle East such as its principle of non-interference in the domestic affairs of others, its affinity for autocracy, and its economic weight and emphasis on economic issues, it also needs to manage pitfalls. These include reputational issues despite its vaccine diplomacy, repression of the Uyghurs in the north-western province of Xinjiang, and discrimination against other Muslim communities.
China's anti-Muslim policies may not be an immediate issue for much of the Muslim world, but they continuously loom as a potential grey swan.
Nevertheless, China, beyond doubt, alongside the United States can play a key role in stabilizing the Middle East. The question is whether both Beijing and Washington can and will step up to the plate.
The US doesn't deserve a sit on the UNHRC, with its complicity in the Saudi war crimes in Yemen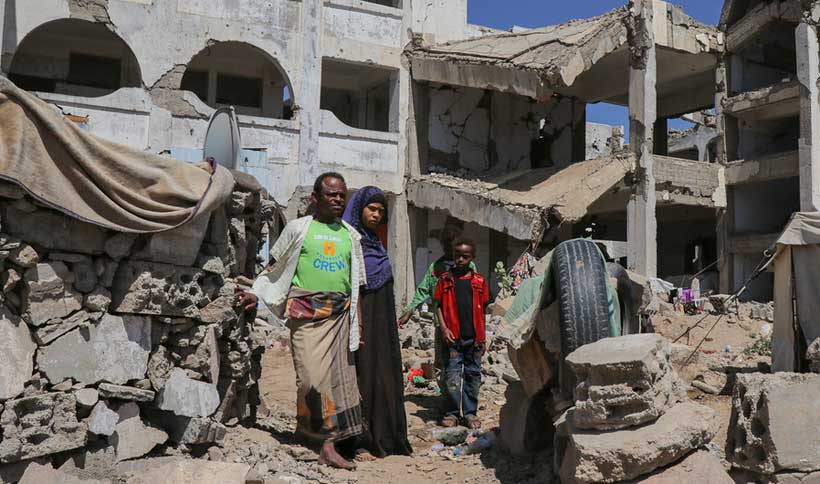 Last week, the US State Department communicated its intention of joining the UN Human Rights Council later this year. The UN General Assembly will be voting this October on who gets to join the 47-member UN Human Rights Council. 47 members is less than a fourth of all UN member states, so only very few countries get a seat and a say.
The United States does not deserve to join the UN Human Rights Council, with its complicity in the Saudi war crimes in Yemen.
The Human Rights Council is often criticized, especially by the right in the US, for having only bad human rights actors with atrocious records as members. But the US is not an exception to the atrocious human rights record club.
In the seemingly war-less Trump period, the US nevertheless still managed to get engaged in war and war crimes in the completely devastated Yemen, which was hit by the worst humanitarian crisis and famine over the last years, after US-backed Saudi forces basically flattened the country. Over 13mln people suffered from starvation. Media and human rights organizations like Human Rights Watch alike have pointed to US complicity in war crimes in Yemen.
Months ago, I criticized UNICEF chief Henrietta Fore for lauding the Saudis' "humanitarian leadership" in Yemen for the price of USD 150mln. The UN blue-washing partnerships were possible after UN Secretary General Antonio Guterres removed Saudi Arabia from the UN blacklist in 2020 to make sure the rivers of cash by the Saudi humanitarian heroes kept flowing in the UN's direction. But in October this year, it is not Antonio-it's not a big deal-Guterres that decides who gets on the UN Human Rights Council. It's all the UN member states. And many of them will not be impressed by the Saudi humanitarian leadership.
And even though a month ago, new US President Joe Biden announced that the US is ending its support for the Saudi offensive – and in parallel the US intell revealed the Khashoggi report which outlined the Saudi prince's involvement in the murder of the journalist – questions still persist about the US role in the Yemeni situation from now on. 73% of all Saudi arms imports come from the US. The US State Department will simply be playing on words from now on in redefining what constitutes "offensive" support for the Saudi coalition, as the State Department Spokesperson Ned Price seemed to suggest. Any military expert knows how difficult it is to differentiate between offensive and defensive capabilities. Unless it's really barb wire standing on your border, it's pretty hard to make the case that something will serve for only defensive purposes. Especially if the "defense-only" capabilities are for a war-driven Saudi-led coalition. So, basically the Biden policy is the Trump policy, but much more polished. The language is more technocraticly elegant, but the essence is the same – just like many of the other decisions by the Biden Administration in its first weeks. It's basically Trump, only the phrasing is much more polished and professionally shrewd.
This week, US Secretary of State Antony Blinken criticized Yemen's Houthies for breaking the peace in responding to the Saudi forces, but it is safe to say that there isn't much peace to break in Yemen, and the US has also taken care of that. So, Blinken's statement reveals a new doze of hypocrisy – hypocrisy, which also characterizes the US's decision to rejoin the UN Human Rights Council.
Biden's Syria strikes that left many Biden supporters quite surprised last week also indicated that many of us who thought Biden would be a classical Democrat centrist were actually wrong. Biden has much more in common with the right now, judging by his very first policy choices – at home and foreign policy wise.
The US government will have to try a bit harder than "we are not Trump", if it wants to convince the rest of the countries in October that it deserves a sit on the human rights table. If the Biden Administration continues the same way, it's not going to be able to do so.
Beyond the friendship diplomacy between Morocco and Mauritania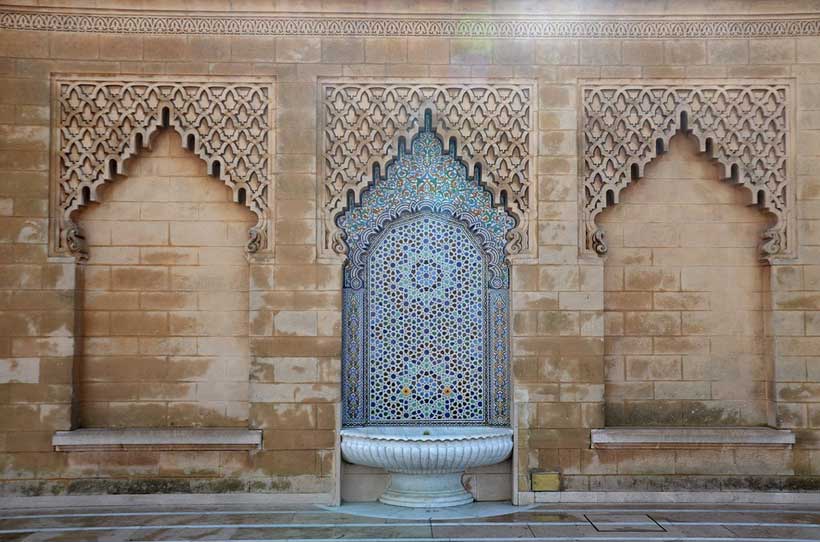 Over the past decade or so, many politicians and diplomats have held that the most significant bilateral relationship has been between the Kingdom of Morocco and the Islamic Republic of Mauritania. That remains true today, and it will be likely the case for long- term partnership to come, even as the sort of that relationship changes over time. Due to, diplomatic rapprochement between them and bilateral cooperation on several levels, Mauritania, tends formally to withdraw its full recognition of the Polisario Front "SADR" before the term of the current president, Mohamed Ould Al-Ghazwani, ends.
Yet, the truth is that Mauritania has unalterably shifted from the previous engagement with Morocco to the recent conflict with it on nearly all the key fronts: geopolitics, trade, borders security, finance, and even the view on domestic governance. To that extent, Mauritania was the most affected by the Polisario Front militia's violation to close the Guerguerat border crossing and prevent food supplies from reaching their domestic markets. This crisis frustrated Mauritanian people and politicians who demanded to take firm stances towards the separatists.
In the context of the fascinating development in relations between Rabat and Nouakchott, the Mauritanian government stated that President Ould Ghazwani is heading to take a remarkable decision based on derecognized the so-called Sahrawi Arab Democratic Republic (SADR) and Polisario Front as its sole representative and follow up the recent UN peace process through the case of Western Sahara conflict under UN Security Council resolutions.
Similarly, the United States announced that "Moroccan (Western) Sahara is an integral part of The Kingdom–a traditional Ally, and it supports the Moroccan government's constitutional procedures to maintain Moroccan Southern provinces strong and united." It was rapidly followed by all major countries of African, and the Arab Middle East also extended their supports to the government in Rabat. What a determined move against the Polisario Front separatism in a sovereign state!
During the Western Sahara dispute, the Moroccan Sahrawi was humiliated to the end by Polisario Front: it not only lost their identity but also resulted in the several ethnics' claim for "independence" in the border regions within. currently, Morocco is the only regional power in North Africa that has been challenged in terms of national unity and territorial integrity. The issues cover regional terrorism, political separatism, and fundamental radicalism from various radical ethnic groups. Although the population of the "Polisario groups" is irrelevant because of Morocco's total population, the territorial space of the ethnic minorities across the country is broadly huge and prosperous in natural resources. besides, the regions are strategically important.
In foreign affairs doctrine, the certainty of countries interacting closely, neighboring states and Algeria, in particular, have always employed the issue of the Western Sahara dispute in the Southern Region of Morocco as the power to criticize and even undermine against Morocco in the name of discredit Sahrawi rights, ethnic discrimination, social injustice, and natural resources exploitation. therefore, local radical Sahrawi groups have occasionally resisted Morocco's authority over them in a vicious or nonviolent way. Their resistance in jeopardy national security on strategic borders of the Kingdom, at many times, becoming an international issue.
A Mauritanian media stated, that "all the presidential governments that followed the former President Mohamed Khouna Ould Haidala, a loyal and supporter to the Polisario Front, were not at all satisfied with the recognition of the SADR creation due to its fear that it would cause reactions from Algeria. however, Mauritania today is not the state of 1978, it has become a well-built country at the regional level, and the position of its military defense has been enhanced at the phase of the continent's armies after it was categorized as a conventional military power."
This is what Mauritania has expected the outcome. Although neighboring Mauritania has weeded out the pressures of the Algerian regime, which stood in the way of rapprochement with the Kingdom of Morocco, and the Mauritanian acknowledged that Nouakchott today is "ready to take the historic decision that seeks its geopolitical interests and maintain strategic stability and security of the entire region, away from the external interactions." Hence, The Mauritanian decision, according to the national media, will adjust its neutral position through the Moroccan (Western) Sahara issue; Because previously was not clear in its political arrangement according to the international or even regional community.
Given the Moroccan domestic opinion, there is still optimistic hope about long-term collaboration on the transformation between Morocco and the Islamic Republic of Mauritania, even considering some temporary difficulties between the two in the Western Sahara conflict. For example, prior Mauritania has recognized the Polisario since the 1980s, but this recognition did not turn into an embassy or permanent diplomatic sign of the separatist entity in Mauritania, the Kingdom has a long-standing relationship with Mauritania and the recent regional politics would not harm that, because it's a political circumstance.
Despite the strain exerted by the Polisario Front and Algeria on Mauritania, and intending to set impediments that avoid strategic development of its relations with Rabat, the Mauritanian-Moroccan interactions have seen an increased economic development for nearly two years, which end up with a phone call asked King Mohammed VI to embark on an official visit to Mauritania as President Ould Ghazwani requested.
For decades, the kingdom of Morocco has deemed a united, stable, and prosperous Maghreb region beneficial to itself and Northern Africa since it is Kingdom's consistent and open stance and strategic judgment. Accordingly, Morocco would continue supporting North Africa's unity and development. On the one hand, Morocco and Mauritania are not only being impacted by the pandemic, but also facing perils and challenges such as unilateralism, and protectionism. On the other hand, Rabat opines that the two neighboring states and major forces of the world necessarily established their resolve to strengthen communication and cooperation with each other. To that end, both states would make efforts to set up long-term strategic consensus including mutual trust, reciprocal understandings, and respect to the United Nations and the current international system based on multilateralism.
In sum, both Morocco and Mauritania are sovereign states with a strong desire to be well-built and sophisticated powers. Previous successes and experiences in solving territorial disputes and other issues have given them confidence, which motivated both countries to join hands in the struggles for national independence, equality, and prosperity. In sense of the world politics, two states promise to advance the great cause of reorganization and renovation and learn from each other's experience in state power and party administration.