Global Initiative to Advance the Promise of Responsible Artificial Intelligence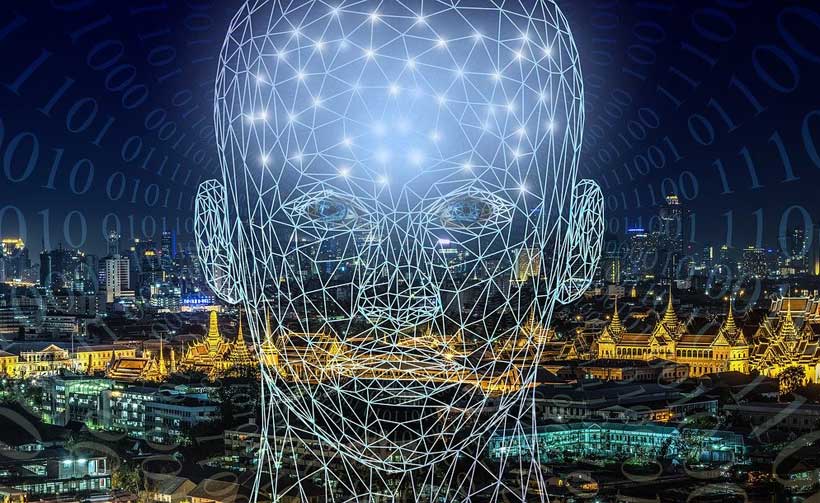 The World Economic Forum announced today the launch of the Global AI Action Alliance (GAIA), a new flagship initiative to accelerate the adoption of inclusive, transparent and trusted artificial intelligence globally.
AI holds the promise of making organizations 40% more efficient by 2035, unlocking an estimated $14 trillion in new economic value. But as AI's transformative potential has become clear, so, too, have the risks posed by unsafe or unethical AI systems.
Recent controversies on facial recognition, automated decision-making and COVID-19 tracking have shown that realizing AI's potential requires strong buy-in from citizens and governments, based on their trust that AI is being built and used ethically.
Recognizing this, over 175 organizations have proposed ethical AI principles. While this explosive growth in AI principles is welcome, it has created fragmentation. Further effort is required to translate these principles into practical tools for organizations to ensure AI's positive future.
The GAIA is a new, multistakeholder collaboration platform designed to accelerate the development and adoption of such tools globally and in industry sectors. The Alliance brings together over 100 leading companies, governments, international organizations, non-profits and academics united in their commitment to maximizing AI's societal benefits while minimizing its risks.
"AI holds the potential to deliver enormous benefits to society, but only if it is used responsibly. We are launching the Global AI Action Alliance along with our partners to shape a positive, human-centred future for AI at this decisive moment in its development," saidKlaus Schwab, Founder and Executive Chairman of the World Economic Forum
Members of the Alliance work together to identify and implement the most promising tools and practices for ensuring that AI systems are ethical and serve all society members, including groups historically under-represented in the AI ecosystem. Supported by a grant from the Patrick J. McGovern Foundation, the Alliance provides a community for real-time learning and rapid scaling of proven approaches to ethical AI, as well as a forum to accelerate collective action on emerging challenges and issues.
A Steering Committee consisting of top global leaders from industry, government, academia and civil society guides the Alliance. The Steering Committee is co-chaired by Arvind Krishna, Chairman and CEO of IBM, and Vilas Dhar, President of the Patrick J. McGovern Foundation, a global AI and data philanthropy.
Arvind Krishna, Chairman and CEO of IBM and Co-Chair of the Alliance's Steering Committee, said: "It is an honour to co-lead the Global AI Action Alliance and to contribute IBM's expertise in AI ethics to accelerate the group's work. I am confident that together we can make the promise and benefits of responsible AI a reality across our society."
Vilas Dhar, President of the Patrick J. McGovern Foundation and Co-Chair of the Alliance's Steering Committee, said: "In this pivotal year of global transformation, AI can be a powerful enabler of greater equity, justice and prosperity. To align stakeholders in this shared vision, GAIA offers the opportunity to bring together diverse voices, learn from success and failures, and build shared technology that amplifies the very best of humanity."
Henrietta Fore, UNICEF Executive Director and member of the Steering Committee, joins the panel discussion launching the Alliance. "Technologies like AI are fundamentally changing the ways in which children learn, play and relate to each other," she said. "Children and young people are major users of AI. More needs to be done to help them benefit from the opportunity it offers while protecting them from the risks it poses. We are happy to be part of the Global AI Action Alliance to help make AI work for, and protect, every child."
The Alliance will be supported in its mission by leading non-profits committed to driving cutting-edge projects focused on key impact areas and unmet needs, including AI Global, the Institute of AI, AI and You, and EqualAI. Initial areas of focus include:
Educating government and industry leaders on AI risks, opportunities and best practices
Fostering international peer learning between legislators focused on AI
Driving responsible product design and use within AI-driven organizations
Developing a certification mark for responsible AI systems
Identifying and reducing bias in AI systems
Increasing inclusion in the AI ecosystem and expanding AI's benefit to underserved groups
Unlocking access to justice through the application of AI in judicial systems
Leveraging AI to accelerate the Sustainable Development Goals
Preparing citizens for the AI future and empowering them to help shape it
Robochop makes garden trimming a snip
by Andrew Dunne
Automation and computer-aided designs are seeding the future of home gardens. With the onset of designer gardens as a service and rose-pruning robots, weekends spent toiling in the garden will be more productive and personalised.
Gardening is proven to be healthful and joyful, but as more of us discover the joys of working in the garden for the first time, some basic knowledge about plants, landscaping and soil is required to get started. What, where and when should you plant, for instance?
These were some of the core questions co-founder of the start-up Draw Me A Garden (DMAG), Florent De Salaberry, realised were standing in the way of more people digging in to the subject.
IKEA-like
'Many people want to garden, but lots of us just don't have the expertise or confidence to begin,' said the French tech entrepreneur.
DMAG is an app and website service which offers tailored 3D-plans for garden design. It helps budding gardeners to transform any plot into a beautiful, sustainable garden with ease.
The inspiration behind the company's name comes from the children's book 'Le Petit Prince' in which the prince requests the narrator to 'draw me a sheep' to start a conversation and build a relationship.
De Salaberry says "Draw Me A Garden" uses digital tools in a similar way to help people build a relationship with nature in their gardens.
The DMAG service helps customers envisage their dream garden by providing creative ideas, planting tips and, most important of all, delivering all the plants to their door.
Giving customers ownership of their creations is what distinguishes DMAG from traditional landscaping, argues De Salaberry. 'We know that if you just pay people to landscape your garden, not only is that really expensive but it's also hard to feel pride in it,' he said.
'DMAG is about making gardening easy and affordable, and providing the resources to enable customers to be at the heart of their own projects.'
Garden varieties
Customers locate their garden online via a satellite map. Next, they list any pre-existing features such as a terrace or a child's play area, then select a preferred garden style, such as for example English cottage garden or Mediterranean.
Behind the scenes, DMAG's algorithm whirrs away using these inputs together with local knowledge (soil type, elevation, sun direction) to map out the perfect garden design. Customers can visualise the design using 3D mapping tools on the DMAG website.
A qualified landscaper supports the design process and the customer receives a number of planning options to mull over.
Green thumbs
Results come back almost instantaneously. 'The idea was always to enable customers to do this wherever or whenever they wanted and it takes just a few seconds to get the first design back,' said De Salaberry.
Once further small refinements are made, a 3D view is rendered, and customers can sit back and wait for all plants and growing instructions to be delivered.
A typical delivery might consist of between 200 – 300 plants. These come with biodegradable cardboard scaffolds cut to the exact garden size and instructions to help the gardeners plant them out.
So far, the DMAG team have supplied to gardeners of all kinds in France, Belgium and Luxembourg, with average expenditure of around €1 500.
De Salaberry likens his turnkey garden concept to how IKEA has revolutionised kitchen design.
As they look to scale-up this work in new EU countries and the US, they hope many more people will soon be asking them to start their gardening journey and "draw me a garden."
Glade runner
If DMAG can help gardeners create the ideal future garden space, then the TrimBot2020 might be the answer to help maintain it.
The brainchild of computer vision and robotics' expert, Professor Bob Fisher of the University of Edinburgh, TrimBot2020 is one of the first robot gardening devices that promises to do more than simply mow the lawn.
Based on a modified commercially available robot lawnmower, the autonomous vehicle prunes roses, trims hedges and shapes topiary, all while auto-navigating garden terrain.
To achieve this, the robot uses a ring of cameras to draw a 3D map of the garden, some robotic snippers and hefty dose of computer processing power.
'There are ten cameras which work together to build up a 3D model of the garden, just like our eyes do,' said Fisher.
Together, these cameras help the robot gain a 360-degree view of the complex terrain of the garden. The robot also matches what it sees to a hand drawn map supplied by the users.
Upon command, the TrimBot springs into life by rolling up to the bush and scanning it to build up a computer-vision model of that particular plant.
'Once it has an idea of where all the stems are, its robotic arm comes out with the cutter and it starts snipping away,' said Fisher.
Robochop
For the TrimBot team, the commercial target market is horticultural businesses responsible for maintaining parks, gardens, and recreational areas.
In such cases, they believe the robot can take on pruning duties while the human gardener does something more challenging.
While the commercial future of TrimBot is yet to be determined, the real benefits may yet come through incorporating the technology into the "brains" of next-generation of garden robots.
'Outdoor robotics is notoriously hard,' said Fisher. Typical challenges include constant lighting changes, the many different shades of green and variations in the terrain.
Current robot lawnmowers usually require users to mark out an exact area to mow and to position a robot in the right place to start. TrimBot's technology should enable robots of tomorrow to work that out themselves.
'With the TrimBot project we've really demonstrated what might be possible in the future,' said Fisher.
The research in this article was funded by the EU. This article was originally published in Horizon, the EU Research and Innovation Magazine. 
World Economic Forum Releases Blueprint for Equitable and Inclusive AI
The World Economic Forum published "A Blueprint for Equity and Inclusion in AI" to identify challenges and solutions for equity and inclusion across each phase of the AI technical life cycle and its governance ecosystem. The report proposes best practices for each step within AI development, but also gives a holistic approach that connects each stage to benefit the broader ecosystem.
"Bias in AI is a real concern," said Kay Firth-Butterfield, Head of the AI and Machine Learning Platform at the World Economic Forum. "Over the course of 10 months, the diverse group that makes up the Global Future Council on Artificial Intelligence for Humanity mapped the vast number of bias-related risks in the AI lifecycle and developed a blueprint that sets the foundation for what it means to have an inclusive AI ecosystem. Building on AI ethics, this blueprint connects the dots where they previously have not been connected."
The blueprint is the result of a collaborative effort of members of the World Economic Forum Global Future Council (GFC) on Artificial Intelligence for Humanity and includes input from interviews held with people of diverse backgrounds and representatives of institutions in the AI diversity, equity and inclusion ecosystem. "This unique report, created by a global community of leaders, provides a lens into a more inclusive AI ecosystem. Collectively, we created a roadmap with actionable items to develop more equitable AI impacting all communities," said Susan Gonzales, Founder & CEO, AIandYou.
The lack of inclusive AI has proven harmful to businesses (leading to financial or reputational harms) and certain communities, in particular ethnic, cultural, linguistic, ideological, and generational minorities. Therefore, the blueprint underlines the importance of adopting equity and inclusion strategies for AI through its pre-integrated AI ethics approach. "For Māori, including different skills, backgrounds, thinking and values at any decision-making table is the only way to harness power for a sustainable, collective 'good', to better ensure a representative, responsible world, let alone an AI lifecycle. That is the evolution, not a revolution that is needed," said Sara Stratton, Founder, Māori Lab
The blueprint aims to provide a better understanding of how equity and inclusion, by design, can be adopted at two levels: the ecosystem (broad) and the AI lifecycle (stages of technical development). "Inclusion is too often an afterthought in how we approach the visioning, design and implementation of new digital capabilities. The result? The work being driven by a small, privileged group and those without a stake in the process being left out of the benefits. This blueprint provides ways to counteract this trend in the domain of AI, where if acted upon could lead to an acceleration toward a more inclusive society at large," said Nadjia Yousif, Managing Director and Partner, Boston Consulting Group.
The intended audience of the framework includes managers and teams responsible for the different stages of AI development, as well as decisionmakers from both the private and public sectors part of the AI ecosystem. "It is no longer enough to invite underrepresented communities to a table and label it inclusion, this blueprint demonstrates what is truly required to honour the word 'inclusion' and its significant meaning through how organisations can evolve community engagement from tick-boxing to transformative," said Julia Arnott-Neenee, Co-Founder and Director, PeopleForPeople_NZ.
The Blueprint for Equity and Inclusion in AI was developed by the GFC through monthly meetings of the council members, anonymous stakeholder interviews, and a workshop held with members of the World Economic Forum's Global AI Action Alliance.
Emergency-response drones to save lives in the digital skies
by Gareth Willmer
Uncrewed aircraft responding to fire and medical emergencies will be used to save lives – if digitalised air-traffic control can help them navigate safely in the skies over Europe.
In a city in the future, a fire breaks out in a skyscraper. An alarm is triggered and a swarm of drones swoops in, surrounds the building and uses antennas to locate people inside, enabling firefighters to go straight to the stricken individuals. Just in the nick of time – no deaths are recorded.
Elsewhere in the city, drones fly back and forth delivering tissue samples from hospitals to specialist labs for analysis, while another rushes a defibrillator to someone who has suffered a suspected cardiac arrest on a football pitch. The patient lives, with the saved minutes proving critical.
At the time of writing, drones have already been used in search-and-rescue situations to save more than 880 people worldwide, according to drone company DJI. Drones are also being used for medical purposes, such as to transport medicines and samples, and take vaccines to remote areas.
Drones for such uses are still a relatively new development, meaning there is plenty of room to make them more effective and improve supporting infrastructure. This is particularly true when it comes to urban environments, where navigation is complex and requires safety regulations.
Flying firefighters
The IDEAL DRONE project developed a system to aid in firefighting and other emergencies to demonstrate the potential for using swarms of uncrewed aerial vehicles (UAVs) in such situations. Equipped with antennas, the drones use a radio-frequency system to detect the location of 'nodes' – or tags – worn by people inside a building.
Making use of an Italian aircraft hangar, the tests involved pilots on the ground flying three drones around the outside of a building. The idea is that the drones triangulate the position of people inside where their signals intersect, as well as detecting information about their health condition. The details can then be mapped to optimise and accelerate rescue operations, and enhance safety for firefighters by allowing them to avoid searching all over a burning building without knowing where people are.
'You create a sort of temporary network from outside the building through which you can detect the people inside,' said Professor Gian Paolo Cimellaro, an engineer at the Polytechnic University of Turin and project lead on IDEAL DRONE.
'By knowing how many people are inside the building and where they are located, it will optimise the search-and-rescue operation.'

He added: 'A unique characteristic of this project is that it allows indoor tracking without communication networks such as Wi-Fi or GPS, which might not be available if you are in an emergency like a disaster or post-earthquake situation.'
There are some challenges in terms of accuracy and battery life, while another obvious drawback is that people in the building need to already be wearing trackers.
However, said Prof Cimellaro, current thinking is that this can be unintrusive if tags are incorporated in existing technology that people often already carry such as smartwatches, mobile phones or ID cards. They can also be used by organisations that mandate their use for staff working in hazardous environments, such as factories or offshore oil rigs.
Looking beyond the challenges, Prof Cimellaro thinks such systems could be a reality within five years, with drones holding significant future promise for avoiding 'putting human lives in danger'.
Medical networks
Another area in which drones can be used to save lives is medical emergencies. This is the focus of the SAFIR-Med project.
Belgian medical drone operator Helicus has established a command-and-control (C2C) centre in Antwerp to coordinate drone flights. The idea is that the C2C automatically creates flight plans using artificial intelligence, navigating within a digital twin – or virtual representation – of the real world. These plans are then relayed to the relevant air traffic authorities for flight authorisation.
'We foresee drone cargo ports on the rooftops of hospitals, integrated as much as possible with the hospital's logistical system so that transport can be on demand,' added Geert Vanhandenhove, manager of flight operations at Helicus.
So far, SAFIR-Med has successfully carried out remote virtual demonstrations, simulations, flights controlled from the C2C at test sites, and other tests such as that of a 'detect-and-avoid' system to help drones take evasive action when others are flying in the vicinity.
The next step will be to validate the concepts in real-life demonstrations in several countries, including Belgium, Germany and the Netherlands. The trials envisage scenarios including transfers of medical equipment and tissue samples between hospitals and labs, delivery of a defibrillator to treat a cardiac patient outside a hospital, and transport of a physician to an emergency site by passenger drone.
Additional simulations in Greece and the Czech Republic will show the potential for extending such systems across Europe.
SAFIR-med is part of a wider initiative known as U-space. It's co-funded by the Single European Sky Air Traffic Management Research (SESAR) Joint Undertaking which is a public-private effort for safer drone operations under the Digital European Sky.
Making rules
Much of the technology is already there for such uses of drones, says Vanhandenhove. However, he highlights that there are regulatory challenges involved in drone flights in cities, especially with larger models flying beyond visual line of sight (BVLOS). This includes authorisations for demonstrations within SAFIR-Med itself.
'The fact that this is the first time this is being done is posing significant hurdles,' he said. 'It will depend on the authorisations granted as to which scenarios can be executed.'

But regulations are set to open up over time, with European Commission rules facilitating a framework for use of BVLOS UAVs in low-level airspace due to come into force next January.
Vanhandenhove emphasises that the development of more robust drone infrastructure will be a gradual process of learning and improvement. Eventually, he hopes that through well-coordinated systems with authorities, emergency flights can be mobilised in seconds in smart cities of the future. 'For us, it's very important that we can get an authorisation in sub-minute time,' he said.
He believes commercial flights could even begin within a couple of years, though it may not be until post-2025 that widely integrated, robust uncrewed medical systems come into play in cities. 'It's about making the logistics of delivering whatever medical treatment faster and more efficient, and taking out as much as possible the constraints and limitations that we have on the route,' said Vanhandenhove.
The research in this article was funded by the EU. This article was originally published in Horizon, the EU Research and Innovation Magazine.