Nigeria Joins Forces with World Economic Forum to Fight Plastic Pollution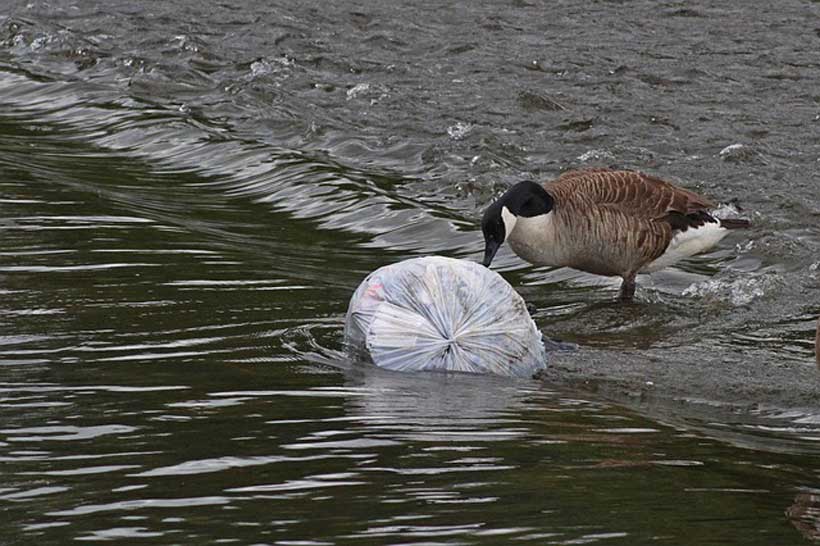 Nigeria will officially join the World Economic Forum's Global Plastic Action Partnership (GPAP), a platform that works with governments, businesses and civil society to translate plastic pollution commitments into concrete solutions.
The announcement emerges from a week of virtual dialogues during the Davos Agenda, a global summit where heads of state, CEOs, civil society leaders, activists and media have convened to choose bold and innovative solutions to curb the COVID-19 pandemic and ensure a green and inclusive recovery in the years to come.
Nigeria is the largest economy on the African continent as well as home to one of the largest youth populations in the world. The pandemic has slowed economic activity in this diverse and entrepreneurial nation and contributed to a depressed labour market, creating highly challenging setbacks for human and economic development efforts.
Mismanaged plastic waste and unsustainable plastics production are commonplace in the West Africa region. Challenges include thin capacity and investment in waste collection and recycling, varying levels of awareness of sustainable practices among businesses and consumers, and the niche nature of innovative and alternative models supporting reduce and reuse. In 2018, Nigeria was estimated to have discharged around 200,000 tonnes of plastic waste into the ocean per year, while its annual plastics production is projected to grow to 523,000 tonnes by 2022.
In joining GPAP, Nigeria will work with the World Economic Forum to launch a National Plastic Action Partnership, based on a promising model that has been piloted in Indonesia, Ghana and Viet Nam. Its principal mandates will include creating and working with locally led, locally driven platforms, such as the Federal Ministry of Environment and the African Development Bank-coordinated Nigeria Circular Economy Working Group (NCEWG), to bring together the country's most influential policy-makers, business leaders and civil society advocates. The goal is to deliver a national action plan for radically reducing plastic pollution, connecting high-potential solutions with strategic financing opportunities.
In Indonesia, the national partnership has launched action and investment roadmaps that could prevent 16 million tonnes of plastic leakage into the ocean, create 150,000 jobs, and generate $10 billion a year in revenue from investment in waste management, plastics substitution and innovative business models. Similar ambitious blueprints for action are under development in Ghana and Viet Nam and will be initiated in Nigeria on the partnership's formal launch in early 2021.
"With this partnership, Nigeria is further reinforcing its commitments and efforts towards addressing plastic pollution and safeguarding the environment," said Mohammad Mahmood Abubakar, Nigeria's Environment Minister. "From co-founding the African Circular Economy Alliance and establishing a Nigerian/AfDB Circular Economy Working Group to joining the Global Plastic Action Partnership, Nigeria is determined to unleash the full potential of our young generation of innovative and passionate leaders so that we can work together towards a future free of plastic pollution and waste. We look forward to strengthening our engagement with the World Economic Forum on this effort and to formally launching the partnership in the coming months."
"Amidst the myriad economic and social challenges that nearly every nation is facing, Nigeria has recognized plastic pollution as an urgent priority that cannot be sidelined," said Kristin Hughes, Director of the Global Plastic Action Partnership and Member of the Executive Committee, World Economic Forum. "Plastic waste and pollution are not issues that exist in a vacuum – they are deeply and intrinsically tied not only to the health of our environment but also the well-being of women and children, the livelihoods of communities and informal workers, the creation of new jobs and ways of working, and a nation's ability to build a sustainable and thriving economy that leaves no one behind. We are honoured to support the Nigerian people in their fight to turn the tide on plastic pollution."
Nigeria is also one of the founding members of the African Circular Economy Alliance, alongside South Africa, Rwanda, the African Development Bank, the UN Environment Programme and the World Economic Forum. The regional platform has mobilized a multi-donor trust fund of €4 million, which will fund circular economy entrepreneurs and initiatives with the potential to be replicated in African nations.
"The World Economic Forum is delighted to build on and strengthen its existing collaboration with the Government of Nigeria with this new partnership," said Chido Munyati, Acting Head of Africa, World Economic Forum. "The transition to a circular economy will be a crucial part of Nigeria's global recovery and addressing plastic pollution in particular will have a visible impact on its natural environment, quality of life and opportunities for young people. Through this partnership, we will see Nigeria make a clear case for why economic growth and sustainable development go hand-in-hand."
"Global Times": China-Russia cooperation is broader than what US-led West can envision
On the afternoon of May 24, Chinese President Xi Jinping met with Prime Minister of the Russian Federation Mikhail Mishustin, who was on an official visit to China, at the Great Hall of the People in Beijing.
Mishustin also held talks with Chinese Premier Li Qiang on the same day. China and Russia signed a series of bilateral agreements on service trade cooperation, sports, patents, and Russian millet exports to China, which shows significant results of Mishustin's first visit to China since taking office as Russian Prime Minister. The increase in quality of China-Russia economic and trade cooperation, coupled with a full tank of oil, will drive them toward a farther and broader future, notes 'Global Times' in an editorial.
The size and level of the Russian team and the number of entrepreneurs accompanying Mishustin is rare in recent years. The visit mainly aimed at implementing cooperation projects and further expanding economic cooperation.
In March this year, President Xi made a successful state visit to Russia and outlined the blueprint for the development of China-Russia relations and cooperation in various fields with President Vladimir Putin. This visit by Mishustin to China is promoting the implementation of the blueprint, and with the joint efforts of both China and Russia, it will become a roadmap and construction plan, and eventually be built into a beautiful reality.
Some past problems have also been solved, and blockages and bottlenecks have been gradually cleared. Of course, the road must be taken step by step, and the all-round cooperation between China and Russia is steadily advancing.
This is the essence of the new type of major-country relationship, and we strongly suggest that Washington take it seriously. Because Washington's narrow-mindedness cannot accommodate China or Russia, making even the vast Pacific Ocean seem cramped.
Western media, whose minds are filled with confrontation, become nervous at the sight of normal cooperation between China and Russia. They either advocate for China and Russia to "join forces to resist the West" or stir up the old tune of "Russia is dependent on China" to provoke China-Russia relations. Is it possible for the US to contain and suppress China, isolate Russia in all respects, and try to isolate China and Russia from each other as well?
The root of this divided attitude in the US lies in its uncontrollable hegemonic impulses and the fear of the so-called "China-Russia alliance," which is considered the US' greatest geopolitical nightmare. These two factors create an internal conflict and psychological strain that the US cannot resolve. The tense atmosphere over the Asia-Pacific region is essentially an external manifestation of Washington's geopolitical anxieties. Discussing global affairs in front of the world map in their offices, armchair strategists in Washington can only perceive threats and adversaries. Through their meddling, they bring about a self-fulfilling prophecy, pushing countries that could have been potential partners to the opposite side of the US and creating the most severe strategic risks of the era.
We often emphasize that the cooperation between China and Russia is neither directed against third parties nor subject to third-party interference or coercion. This principle guides China's interactions not only with Russia but also with all countries, including those from Europe, the Middle East, and neighboring regions. It stands in stark contrast to the practices of hegemonism: one emphasizes "non-targeting" and "non-interference and non-coercion," while the other is precisely engaged in "targeting," "interference," and "coercion" worldwide. The former has created astonishing miracles of peace and development, while the latter has left countless scars and conflicts.
The resilience of China-Russia cooperation against interference has significantly strengthened, and the noise generated by the US and Western countries serves as a reverse motivation for us to continue moving forward.
Just as the famous Tang Dynasty poem quoted by Mishustin during his visit to China goes, "You will enjoy a grander sight, if you climb to a greater height," quotes "Global Times".
Newsweek: "Putin scores a win in Turkey's election"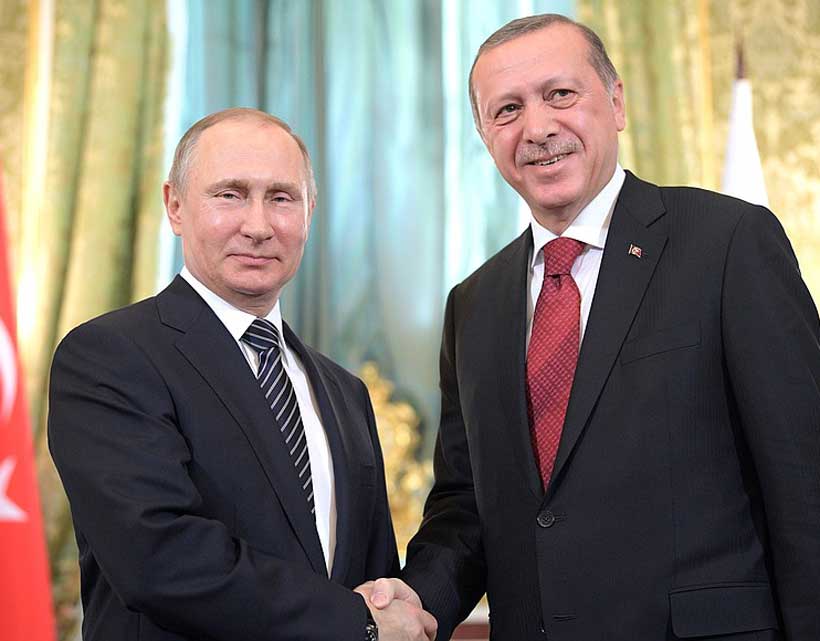 Russian President Vladimir Putin secured a victory in Turkey's presidential election results on Sunday, writes 'Newsweek'.
Turkish President Recep Tayyip Erdoğan appeared to beat back a challenge from Kemal Kilicdaroglu, the head of the center-left Republican People's Party (CHP), winning his third five-year term since taking office in 2014. Erdoğan claimed victory on Sunday, telling supporters in a speech, "I thank each member of our nation for entrusting me with the responsibility to govern this country once again for the upcoming five years," the Associated Press reported.
He ultimately prevailed by roughly 5 percentage points, according to unofficial data from state-run Anadolu Agency. Turkey's election has been defined by high voter turnout, but has also led to questions about the fairness of Turkey's electoral system.
Erdoğan's victory is viewed as good news for Putin, whose relations with many world leaders grew strained after he launched the invasion of Ukraine last February. Many governments viewed the "special military operation" as lacking justification and a violation of international norms, leading to swift backlash and economic sanctions against Moscow.
Turkey, however, has taken an important role in the conflict, often serving as a mediator between Kyiv and Moscow. Erdoğan himself has walked a fine line between support for Ukraine while also maintaining close diplomatic relations with Russia. Both countries lie along the Black Sea, so maintaining strong economic ties has remained a priority for both governments.
Erdoğan's victory likely guarantees a continuation of the status quo.
Notably, Turkey's actions in the North Atlantic Treaty Organization (NATO) have aligned with the interests of Russia. Turkey has previously blocked bids from Sweden and Finland to join NATO, which would bring the alliance to Putin's doorstep. The Russian leader has also opposed the expansion of NATO, an issue that has sparked tensions with the West.
Putin congratulated Erdoğan on his victory, writing in a statement that he appreciates the Turkish president's "personal contribution to strengthening friendly Russian-Turkish relations, mutually beneficial cooperation in various areas."
"Winning the election was a natural result of your selfless work as head of the Republic of Turkey, evidence of the Turkish people's support for your efforts to strengthen the state sovereignty and the pursuit of an independent, independent foreign policy," the Russian leader wrote.
Erdoğan has previously touted his relationship with Putin during his reelection bid.
"We are not at a point where we would impose sanctions on Russia like the West have done. We are not bound by the West's sanctions," he told CNN earlier this month. "We are a strong state and we have a positive relationship with Russia."
Larry Johnson: The aftermath of Bakhmut and why the CIA is in trouble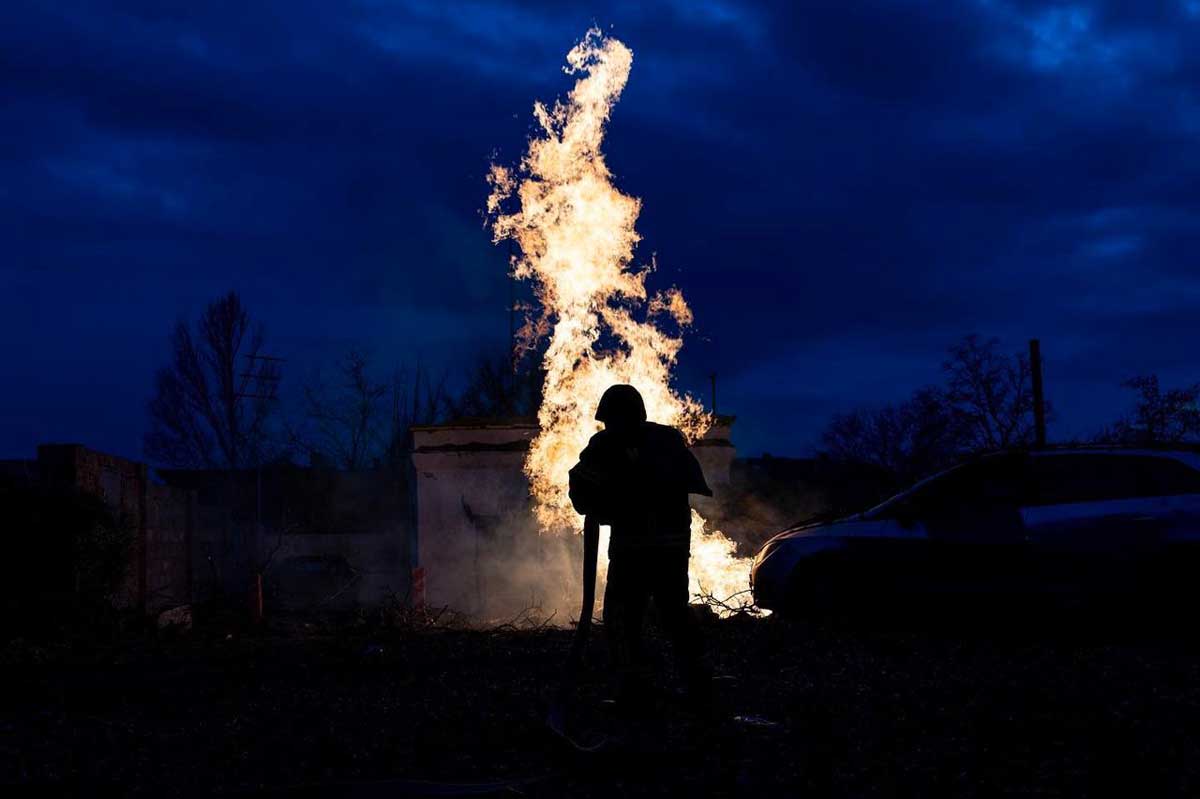 The West is desperate to avoid having any meaningful discussion or review of the Battle of Bakhmut because it was such a massive loss. Think about it — a small "private" paramilitary force backed by former Chef with no military experience, forced Ukraine's NATO-trained and supplied Army to retreat, notes Larry C. Johnson, a veteran of the CIA and the State Department's Office of Counter Terrorism.
This is a very important point. Conventional military doctrine stipulates that an army attacking an entrenched force will need at least three times more soldiers than the defending force. Looks like Russia is very unconventional.
The Wagner Group's 50,000 fighters defeated a Ukrainian force that employed over 120,000 troops, inflicting 70% casualties on the Ukrainians. Russia is writing new chapters for military academies and war colleges on how to attack and defeat a numerically superior force entrenched in fortifications.
Russia was not fighting Afghan shepherds or Iraqi tribesmen armed with AK-47s. It faced off with a NATO proxy force, equipped with modern weaponry, and beat it.
…Even more, I chatted with a retired CIA buddy who filled me in on the personnel disaster that is transforming the CIA into a fully woke institution. Thirty years ago an aspiring employee had to pass a polygraph and had to be drug free. Prior use of marijuana or other recreational drugs could be a show stopper. That was then. Now?
The CIA only asks if the applicant has smoked pot or taken other illicit drugs in the year prior to applying to the Agency. I would not be surprised to learn that once a former drug user is brought on board that there is no obstacle for him or her to continue to indulge the guilty pleasure of getting buzzed (hopefully while not at work).
More disturbing is the current hiring practice — in a recent class for new analysts, 92% of the new hires came from one State. If you guessed Alabama or Virginia you would be wrong. 92% of the analysts hail from one of the most liberal states in the United States. The Agency hiring standard is welcoming the Woke crowd and eschewing men and women who profess traditional values. If you hold Conservative values you need not apply. You probably will not be hired.
I have written previously about the pressure CIA managers face when they write the yearly evaluation on their employees, which plays a key role in determining who gets promoted. If an employee is a minority or openly homosexual or transgender and does not get promoted the manager is required to write an explanation why he or she did not promote said person.
Guess what happens? People get promoted because of their social justice status rather than the quality of their work. Is it any wonder that the quality of the CIA analytical product is succumbing to political pressure, writes Larry C. Johnson.