COVID-19's Cost on Lung Cancer Progress- Report
A new report launched today at the Davos Agenda week is calling upon governments to focus urgent attention on restoring lung cancer diagnosis and treatment in order to reduce further avoidable deaths.
The report, Learning Lessons from Across Europe – Prioritising Lung Cancer after COVID-19, highlights how, in just 12 months of the pandemic, lung cancer progress in diagnosis has been pushed back, with further impact on treatment likely the longer the pandemic continues.
Lung cancer is the largest cause of cancer deaths around the world, with over one million deaths per year. Exacerbating this impact, over 40% of countries report a complete or partial disruption to lung cancer services due to the pandemic. In response, the Lung Ambition Alliance and the World Economic Forum have launched a series of recommendations for governments and regulators on how to improve the short- and long-term resilience of lung cancer services, to ultimately improve patient outcomes.
The report was produced by the World Economic Forum and the Lung Ambition Alliance and supported by AstraZeneca in partnership with the International Association for the Study of Lung Cancer (IASLC), the Global Lung Cancer Coalition (GLCC) and Guardant Health.
Arnaud Bernaert, Head of Health and Healthcare at the World Economic Forum said: "Producing and rolling out a COVID-19 vaccine within one year required public-private cooperation on a global scale – it showed what we can do together. This report highlights policy priorities that can be put into place so cancer patients can access the care they need. The pandemic has strained our health and health systems, but there are lessons that can be applied in parallel with treating COVID-19. We hope that the public and private sectors can work together in the year ahead."
David Baldwin, Chair, UK Clinical Expert Group for Lung Cancer and Mesotheliomaand Report Taskforce member says, "We clinicians are seeing similar late presentations of lung cancer to those that were the norm 20 years ago. With disruptions at an unprecedented level, lung cancer patients simply can't afford to have the clock wound back to where things were. We must redouble our efforts to diagnose patients early, by urgently restoring awareness and early diagnosis campaigns, rapid diagnostic and treatment pathways and approval of national lung cancer screening programmes. Patients deserve fresh investment and services to make up for lost time and accelerate innovation in lung cancer treatment options."
Report recommendations
Learning lessons from across Europe – prioritising lung cancer after COVID-19 makes the following recommendations:
In the short term:
· Symptom identification: The public and healthcare professionals need better information about how to spot the differences between COVID-19 and lung cancer so that people know which services to access
· Reassurance on safety: Patients need reassuring that services are safe for them to access and so there needs to be investment in COVID-19-free clinical spaces, with appropriate communication about how services are being kept safe
· Public awareness: There needs to be public health information campaigns about lung cancer to raise the public's awareness of the signs and symptoms of lung cancer, and encourage them to seek help if they are concerned about their health
In the longer term:
· Screening and diagnosis: There needs to be investment in strategies to identify lung cancer patients more proactively, such as targeted screening programmes for those people at risk
· Robust data: Real time data collection and analysis is needed at a national and local level to identify and address the impact of COVID-19 on lung cancer patients
· Primary care capacity: There needs to be investment in capacity at a primary care level to ensure all patients with suspected lung cancer can be swiftly referred to specialist care
The report was developed by the World Economic Forum, who, in partnership with the Lung Ambition Alliance, launched a COVID-19 Taskforce in early 2020 amidst the outbreak of the pandemic.
Leading experts in health care provision, patient representation, policy and industry from across Europe (France, Germany, Italy, Spain, the United Kingdom) met regularly to discuss the current global healthcare environment and plan for the future in improving the resilience of lung cancer services.
Moderna vs. Pfizer: Two Recent Studies Show Moderna to Be The More Effective One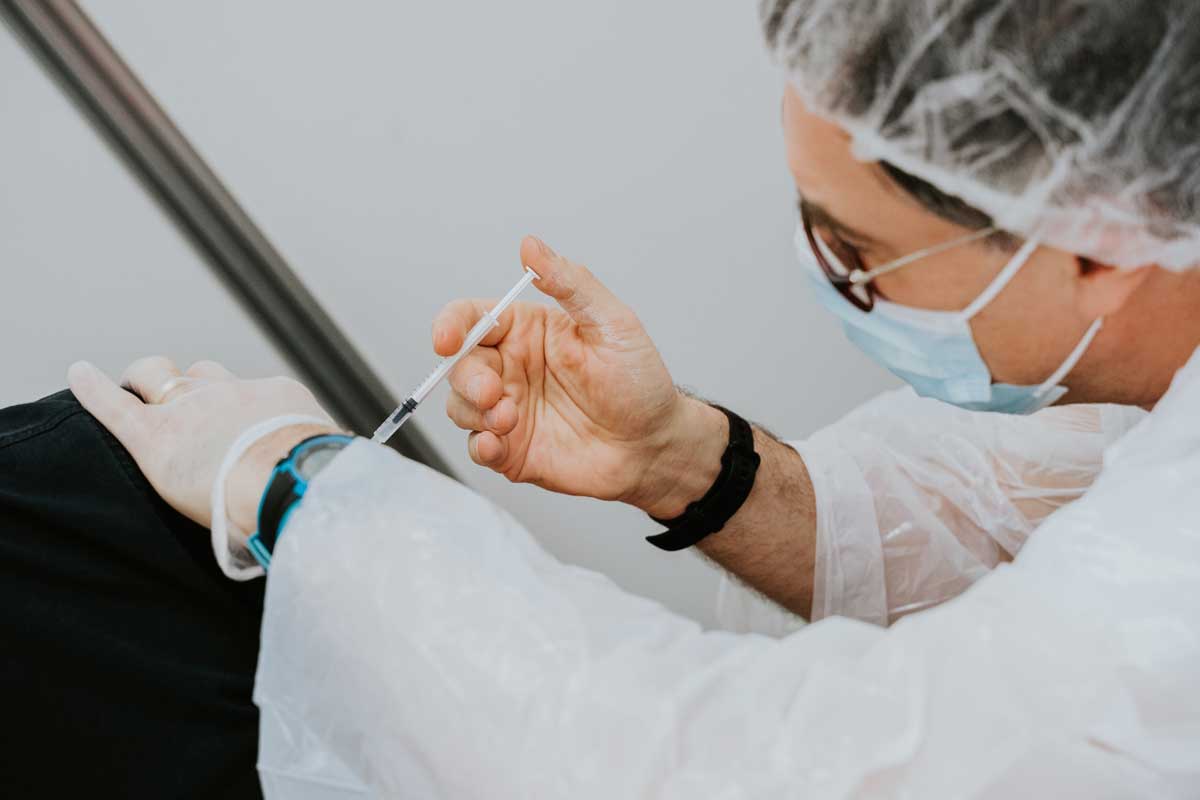 The first study was published by medRxiv "The Preprint Server for Health Sciences" on August 9th, and compared (on 25,589 vaccinated v. 25,589 unvaccinated Minnesotans) "the effectiveness of two full-length Spike protein-encoding mRNA vaccines from Moderna (mRNA-1273) and Pfizer/BioNTech (BNT162b2) in the Mayo Clinic Health System in Minnesota over time from January to July 2021." Moderna was 86% effective against the infection; Pfizer was 76% effective. In July (when the "Delta" variant first became dominant) Moderna was 91.6% effective against hospitalization; Pfizer was 85%. But during that month, effectiveness against the infection was 76% for Moderna v. 42% for Pfizer. Nationwide (including Mayo in MN, WI, AZ, FL, & IA), Moderna was about twice as effective "against breakthrough infection" v. Pfizer.
The second study was far smaller, published on September 10th by the CDC, and studied only 1,175 hospitalized U.S. veterans (93% male) at V.A. centers nationwide. Moderna was estimated at 91.6% effective, Pfizer at 83.4%. Since no non-hospitalized comparison-sample were studied, "Vaccine effectiveness … to prevent Covid-19-associated hospitalization was estimated by using multivariate logistic regression to compare the odds of full vaccination between case-patients and controls," and so the reliability of this study was far less than in the Mayo Clinic study.
India Completes First Drone Delivery of Vaccines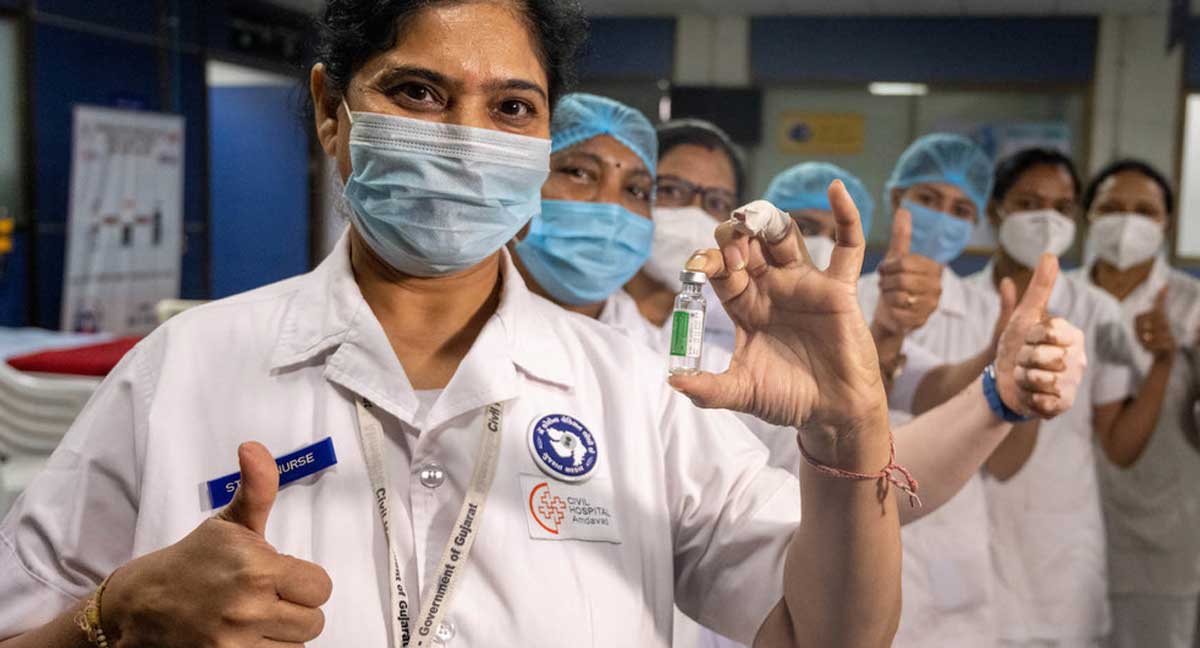 Today marks the beginning of the first trials for the delivery of MMR, influenza and COVID-19 vaccines in the southern state of Telangana.
The trials, which have been organized by the World Economic Forum in partnership with the state government of Telangana, Apollo Hospital's HealthNet Global and NITI Aayog, will be conducted over 28 days in designated air corridors in the district of Vikarabad, Telangana.
Starting off with the first ever drone delivery of a vaccine in India, the trials are focused on laying the groundwork for a more elaborate drone delivery network that will improve access to vital healthcare supplies for remote and vulnerable communities. This is also the first drone programme since India recently liberalized its drone policy.
"The Forum is pleased to support Indian government and industry in demonstrating how emerging technologies can be used to improve access to healthcare for its most vulnerable populations," says Timothy Reuter, Head of Aerospace and Drones, World Economic Forum. "The project has set into motion the adoption of drones to deliver lifesaving services across the country. We believe that India's work with drones can serve as a model for other countries in the region and beyond."
"Ever since Telangana issued the expression of interest in expanded drone use in March 2020, the industry has witnessed an acceleration around policy decisions," said Vignesh Santhanam, Lead, Aerospace and Drones, World Economic Forum. "With the latest liberalization of India's drone economy the Medicine from the Sky initiative has made efforts to invigorate the drone sector in India by demonstrating the essence of cooperative federalism and creating a template for the region."
"Being at the forefront of leveraging emerging technologies, Telangana has always acted as a testbed for innovative solutions to support scaling across the nation," said K.T. Rama Rao, Minister of Information Technology, Industries, Municipal Administration and Urban Development of Telangana, India. "The COVID-19 pandemic has highlighted that healthcare supply chains can be further strengthened and drones offer a robust value proposition especially when it comes to remote areas and emergencies. The Medicine from the Sky is the first of its kind initiative in the country to generate insights that shall benefit the entire ecosystem. The enthusiasm and support by all the partners is deeply appreciated."
With the support of the Vikarabad municipality, India's Ministry of Civil Aviation, the Directorate-General of Civil Aviation and the Airports Authority of India, this will be the first drone-delivered COVID-19 vaccine in Asia. After extended trials with MMR and influenza vaccines, COVID-19 vaccines will also be transported beyond the visual line of sight.
"This pilot has been enabled through a series of collaborations between India's regulatory agencies state government, the World Economic Forum, international organizations, healthcare experts and drone companies," said Anna Roy, Senior Adviser, Frontier Technologies, NITI Aayog, Government of India. "The Medicine from the Sky community has acted as an important platform providing advice and insight that has translated the extensive academic groundwork into action on ground. Through a highly collaborative effort, the pilot programme also demonstrates the importance of localized inputs and micro planning for healthcare in remote parts of the world."
This initiative aims to improve equity in healthcare while enabling healthcare access for isolated populations and hazard-prone areas. The project has eight participating partners, including drone operators and experts in healthcare and airspace management among others. Together, these partners will demonstrate short and long-range drone-based deliveries to assess the efficacy of low-altitude aerial logistics in healthcare.
"Drone use provides the opportunity to support our traditional approaches to healthcare delivery especially in underserved or remote regions of the country," said Dr. Sangita Reddy, Joint Managing Director, Apollo Hospitals Group. "Our healthcare sector could potentially witness large-scale deliveries of long-tail medicines, vaccines, blood and vital organs throughout the country across terrains with drones in action. As clinical partners in the Medicine from the Sky initiative, Apollo Hospital's HealthNet Global will be responsible for enabling vaccine and medicine availability and properly monitoring the adherence of clinical protocols throughout the project."
An industry core group was commissioned in June 2021 to help scale the effort to bolster last-mile mobility in healthcare. The outcomes from the trials will be analysed and used to scale up the effort to additional states with the support of the Medicine from the Sky community and key stakeholders. The project is expected to be expanded to six states in the coming months.
Pandemic increasing risk factors for suicide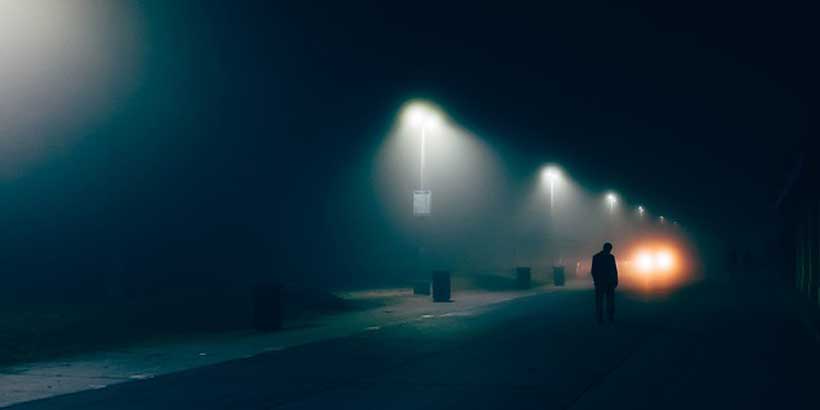 Suicide prevention must be prioritized after 18 months of the COVID-19 pandemic, the Americas office of the World Health Organization (WHO) warned ahead of World Suicide Prevention Day, commemorated annually on 10 September.
Studies show that the global crisis has exacerbated risk factors associated with suicidal behaviours, such as job loss, trauma or abuse, mental health disorders and barriers to accessing health care.
'Urgent public health problem'
"Suicide is an urgent public health problem and its prevention must be a national priority," said Renato Oliveira e Souza, head of the Mental Health Unit at the Pan American Health Organization (PAHO).
"We need concrete action from all elements of society to put an end to these deaths, and for governments to create and invest in a comprehensive national strategy to improve suicide prevention and care," he added.
Globally, one in 100 deaths is by suicide, making it among the leading causes of death worldwide and the fourth leading cause of death among 15- to 29-year-olds, after road traffic accidents, tuberculosis and interpersonal violence.
More people die each year from suicide than from HIV, malaria, or breast cancer, or from war and homicide, according to WHO.
Warning signs
Some of the verbal or behavioural warning signs for suicide include talking about wanting to die, feeling immense guilt or shame, or feeling like a burden to others. Other signs are feeling empty, hopeless or trapped, or having no reason to live, or feeling extremely sad, anxious, agitated, or full of anger.
Among behavioural changes that can also be warning signs, are researching ways to die, staying away from friends, giving away important items, showing extreme mood swings, eating or sleeping too much or too little, and using drugs or alcohol more often.
Anyone who detects warning signs of suicide, whether in themselves or in someone they know, should seek help from a health care professional as soon as possible.
Hope through action
World Suicide Prevention Day is organized by the International Association for Suicide Prevention (IASP) and endorsed by WHO.
This year's theme 'Creating hope through action', focuses on the need for collective action to address the issue.
WHO recently published guidance that supports national efforts to help reduce the global suicide rate by one-third by 2030, in line with the Sustainable Development Goals (SDGs).
Key prevention measures include limiting access to means of suicide, such as firearms and pesticide, as well as early identification, assessment, management and follow-up of people affected by suicidal thoughts and behaviours.
Other actions include fostering adolescent social-emotional skills, and educating the media in responsible reporting on suicide