Sri Lanka: 'Forced' cremation of COVID victims' bodies must stop
The Sri Lankan Government should end its policy of compulsorily cremating victims of COVID-19, independent UN human rights experts said on Monday.
In a joint appeal, Special Rapporteurs Ahmed Shaheed, Fernand de Varennes, Clément Nyaletsossi Voule and Tlaleng Mofokeng, said that the practice ran contrary to the beliefs of Muslims and other minorities.
It ran the risk of increasing prejudice, intolerance and violence, they said in a statement, insisting that no medical or scientific evidence indicated that burying the deceased increased the risk of spreading communicable diseases such as COVID-19.
To date, more than 270 COVID-19 deaths have been reported in Sri Lanka; a significant number have come from the minority Muslim community.
All of the deceased were cremated in line with amended health guidelines for COVID-19 patients, which were issued on last March.
'Aggressive nationalism'
"We deplore the implementation of such public health decisions based on discrimination, aggressive nationalism and ethnocentrism amounting to persecution of Muslims and other minorities in the country" the experts said.
"Such hostility against the minorities exacerbates existing prejudices, intercommunal tensions, and religious intolerance, sowing fear and distrust while inciting further hatred and violence", they added.
"We are equally concerned that such a policy deters the poor and the most vulnerable from accessing public healthcare over fears of discrimination", they said, noting that it would further negatively impact the public health measures to contain the pandemic.
'Immediate' cremation
Information received by the experts indicates that cremation often takes place immediately after test results are provided, without granting family members reasonable time or the opportunity to cross check or receive the final test results.
There have been several cases of cremations based on erroneous information about COVID-19 test results, the experts said.
They noted that the President and Prime Minister had instructed the health authorities to explore options for burials in Sri Lanka.
Disregard
"However, we are concerned to learn that the recommendation to include both cremation and burial options for the disposal of bodies of COVID-19 victims by a panel of experts appointed by the State Minister for Primary Health Services, Pandemics and COVID Prevention, was reportedly disregarded by the Government", they said.
"We strongly urge the Government of Sri Lanka to stop the forced cremation of COVID-19 bodies, to take all necessary measures to combat disinformation, hate speech and stigmatization" of Muslims and other minorities, "as a vector of the pandemic, and to provide remedy and ensure accountability for cremations that were carried out by error."
Special Rapporteurs and independent experts are appointed by the Geneva-based UN Human Rights Council and are neither UN staff nor paid for their work.
UN Security Council demands COVID-19 vaccine ceasefires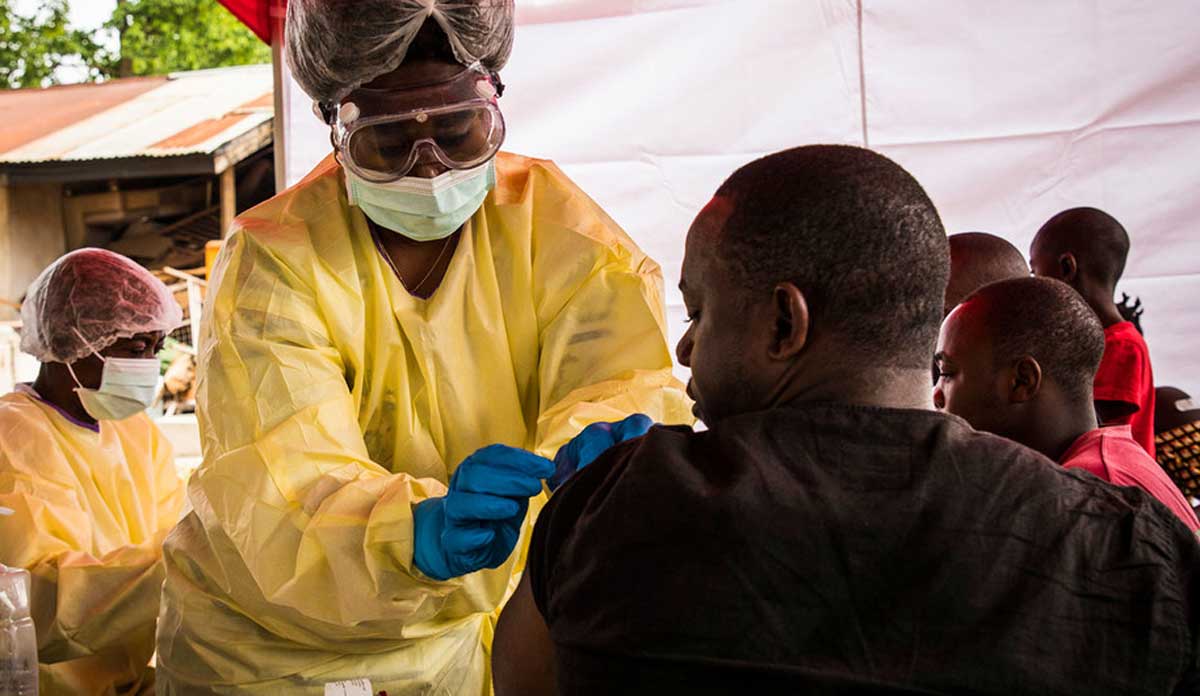 The UN Security Council on Friday unanimously passed a resolution calling on all Member States to support a "sustained humanitarian pause" to local conflicts, in order to allow for COVID-19 vaccinations. Briefing journalists afterwards, World Health Organization (WHO) chief Tedros Adhanom Ghebreyesus argued that more could be done.
While welcoming the historic resolution and upholding the importance of vaccine equity, he said that "concrete steps should be taken" to waive intellectual property rights to increase vaccine production "and get rid of this virus as soon as possible".
"The virus has taken the whole world hostage", Tedros said. "The UN Security Council can do it, if there is political will".
The Council resolution calls for review of specific cases raised by the UN, where access to vaccinations is being hampered and to "consider what further measures may be necessary to ensure such impediments are removed and hostilities paused."
Vaccine deliveries
Tedros noted that Côte d'Ivoire had received its first doses of the COVID-19 vaccine with more to be shipped to other countries in the days and weeks ahead – with the goal of getting vaccination underway in all countries within the first 100 days of the year.
Crediting the UN-led vaccine initiative COVAX, he said that fragile progress has been made, but that vaccine supplies and distributions must be accelerated.
However, he warned against bilateral deals with manufacturers producing vaccines that COVAX is counting on.
"I understand full well that all governments have an obligation to protect their own people. But the best way to do that is by suppressing the virus everywhere at the same time", underscored the WHO chief.
"Now is the time to use every tool to scale up production, including licensing and technology transfer, and where necessary, intellectual property waivers. If not now, then when?", he added.
Yemen: 'Opportunity for peace'
In a bid for more funding, the WHO chief said that Yemen remained the world's largest humanitarian crisis, with more than 20 million people desperately needing assistance. Some five million are at risk of famine, while half a million children under-five risk death without urgent treatment and the continuing spectre of COVID-19.
This current crisis comes at a time, after years of conflict, when there is now a real opportunity for peace in Yemen. We have to act on it", he said, urging donors to generously support the 2021 Response Plan for $3.85 billion during a High-Level Pledging Event next Monday.
Strategic Preparedness 
Meanwhile, on Wednesday, WHO officially launched its Strategic Preparedness and Response Plan (SPRP) for 2021.
It builds on achievements, focuses on new challenges, such as mitigating risks related to new variants, and considers the road towards the safe, equitable and effective delivery of diagnostics and vaccines as part of the overall strategy to successfully tackle the pandemic, according to the WHO chief.
"The 2021 SPRP outlines how WHO will support countries in meeting these objectives, and the resources we need to do it", he said.  
Proud son of Ethiopia
During a separate ceremony, Tedros said he was "deeply humbled" to receive the African Person of the Year award.
"I do not accept this award only on my own behalf, but on behalf of my colleagues at WHO, who work every day, sometimes in difficult and dangerous situations, to protect and promote the health of Africa's people, and the world's", he said.
Belarus human rights situation deteriorating further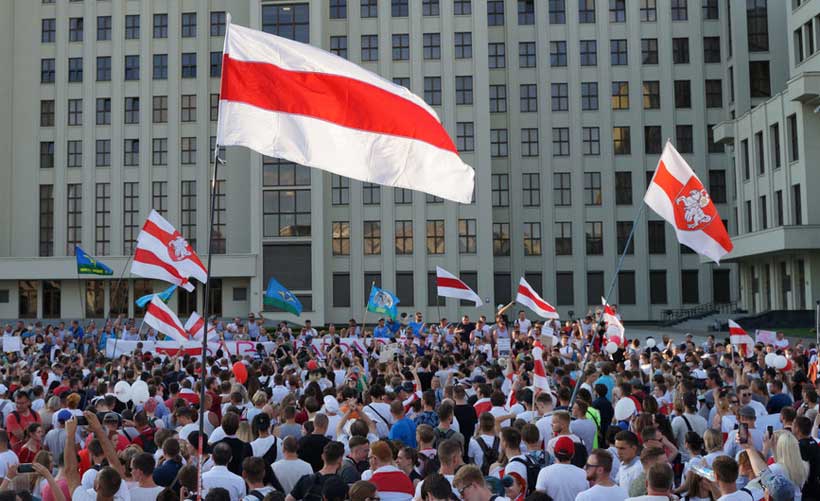 A "systematic crackdown" against dissent in Belarus is continuing, months since the country's disputed presidential election last year, UN rights chief Michelle Bachelet has told the Human Rights Council.
In comments to the Geneva forum on Thursday, the High Commissioner for Human Rights insisted that curbs on demonstrators had got worse since last August's poll returned President Alexander Lukashenko to office.
Those protests had led to "mass arbitrary arrests and detentions" of largely peaceful demonstrators, along with "hundreds of allegations of torture and ill-treatment", Ms. Bachelet said, before noting that "not one of the hundreds of complaints for acts of torture and ill-treatment" had been investigated.
The High Commissioner highlighted concerns about Government proposals which would reportedly "enable harsher punishments" for those taking part in peaceful demonstrations from now on.
To date, nearly 250 people have received prison sentences on allegedly politically-motivated charges context of the 2020 presidential election, Ms. Bachelet said.
'Unprecedented' human rights crisis
The OHCHR report "covers serious violations" of rights between 1 May and 20 December last year. "The events that unfolded before and immediately after the election have led to a human rights crisis of unprecedented dimension in the country", added Ms. Bachelet.
All of the violations detailed "committed with impunity, created an atmosphere of fear", she said, noting the further deterioration since December.
She said journalists were being increasingly targeted, "and human rights defenders both institutionally and individually. Just last week, large-scale searches of human rights defenders, journalists, and organizations such as the Belarusian Association of Journalists and Viasna (A Minsk-based human rights centre) were conducted, reportedly in connection with criminal investigations for 'mass disorder'".
Release innocent protesters
She told the Council it was "essential for the future of the country that respect for human rights, and the broadest possible civic space, be established. All those who have been detained for peacefully exercising their rights should be released."
The rights chief called for "thorough, effective, credible and transparent investigations" into all the allegations of serious violations, with perpetrators being brought to justice, as well as an "immediate end" to the Government policy of harassment and intimidation of civil society and media workers.
"I further recommend comprehensive reform of the national legal framework", she concluded. "Our report includes specific recommendations, which address key systemic issues, including with respect to fair trials, due process and the independence of the judiciary."
Gugu Mbatha-Raw named latest UNHCR Goodwill Ambassador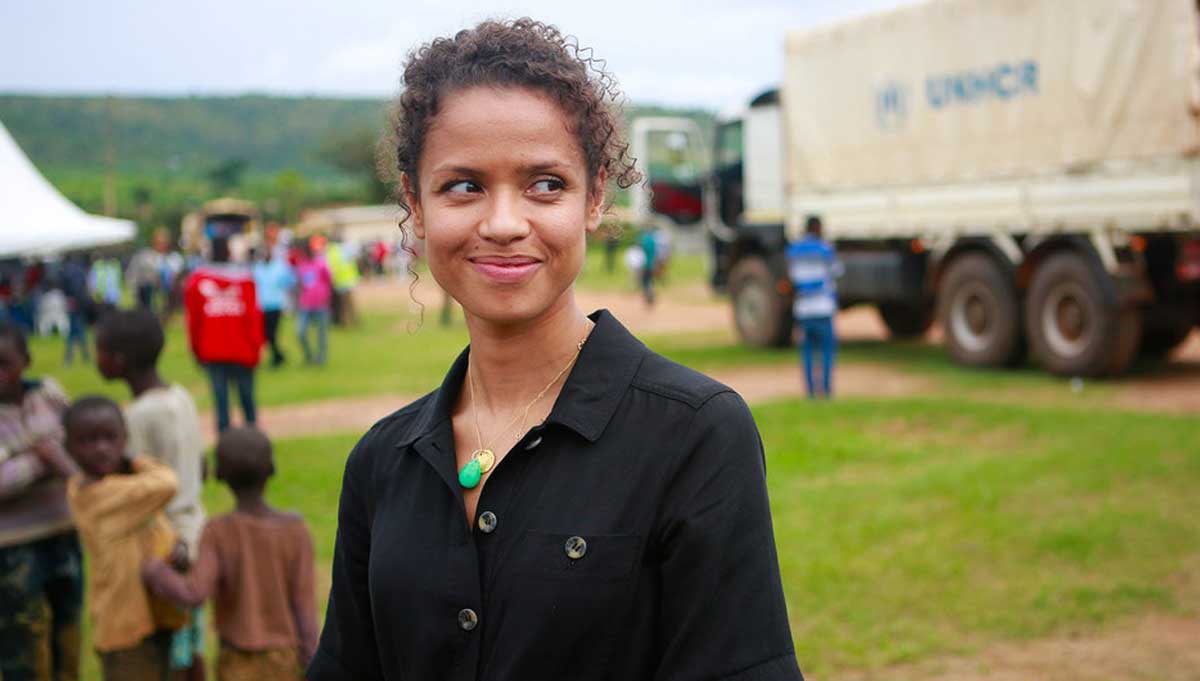 British actor Gugu Mbatha-Raw was on Wednesday appointed a global Goodwill Ambassador with the UN refugee agency, UNHCR.
Ms. Mbatha-Raw highlighted the need to support refugees during the COVID-19 pandemic.
"I'm so thankful to have the opportunity to work in support of refugees and help amplify their voices. I am always amazed by their courage and strength in the face of such seemingly insurmountable odds and it's a real honour to play a part in sharing their stories", she said.
"The Covid crisis has made us all aware of the fragility of the lives we build and the importance of doing all we can to support those who have had to leave the place they call home", she added.
"The crisis has also taught us that, in this interconnected world, we are only as strong as the most vulnerable in society. Inclusion of refugees is vital in ensuring the wellbeing of whole communities."
Advocacy and engagement
Ms. Mbatha-Raw is no stranger to UNHCR as she has been working as a High-Profile Supporter for the agency since 2018.
She has spent time in the field, including visiting Burundian and Congolese refugees in Rwanda and Uganda, meeting with women who survived conflict-related sexual violence and also with youth living with albinism.
The new Goodwill Ambassador has also taken part in UNHCR's EveryOneCounts campaign, challenging xenophobia and advocating for stronger partnerships to find solutions to global displacement.
She also contributed to the agency's COVID-19 awareness appeal and to Films of Hope, a partnership between UNHCR and IMDb, the online movie database, to raise funds for the Covid Solidarity Appeal.
The partnership continues
"We appreciate Gugu Mbatha-Raw's heartfelt advocacy and support for refugees and welcome her to the UNHCR family. We look forward to continuing our work together to help raise attention on the issues and needs facing refugees", said UN High Commissioner for Refugees, Filippo Grandi.
"Now more than ever, in the context of the unprecedented impact of the COVID pandemic, the voices of refugees – some of the most marginalized and forgotten people on earth – need to be heard and amplified".
Ms. Mbatha-Raw is known for her award-winning role in the 2013 film Belle, and has starred in other projects, most recently The Morning Show.
She will next be seen in Loki, the Marvel limited series set to premier in June on the Disney+ streaming service.
'Belle' and the slave trade
In 2014, the star visited UN Headquarters in New York to discuss her film role in 'Belle', as part of the organization's commemorations of the devastating Transatlantic slave trade that year. Watch the video below for more details: