Authors: Ash Narain Roy and Sophia Thomas*
Meritocracy, political theorist Hannah Arendt famously says, "contradicts the principle of equality. Without equality, it is no less than any form of oligarchy." Until there is equal opportunity for all, meritocracy will only be a facade. In the best global universities ranking in 2019, eight of the 10 best were American in terms of academic research, academic reputation, international collaboration, publication and citations. The US, thus, may claim to be an "aristocracy of talent". In reality, it is what French sociologist Jean Baudrillard says a land of "utopia achieved". In the name of meritocracy, inequality has grown. As President Obama said during his presidential campaign, "a strong middle class can only exist in an economy where everyone plays by the same rules from Wall Street to Main Street."According to Oxfam, the richest 1 % today has as much wealth as rest of the world combined. The richest 62 people in the world have as much wealth as the poorest half of the total population.
Meritocracy is the new aristocracy. It is a myth perpetrated by the rich and the elite. Meritocracy as it is being practiced is a great delusion and a smokescreen for a system which is rigged. It is another form of plutocracy. Industrial sociologist Alan Fox poses a question rather succinctly, "Would you give more prizes to the already prodigiously gifted?"
Meritocracy has figured prominently in both ancient Western and Oriental political theory and practice. But the earliest practical example of meritocracy finds mention in ancient China. Daniel A Bell, author of The China Model: Political Meritocracy and the Limits of Democracy, says that China has a long history of debates over political merits and a concept of "elevating the worthy." Confucius and his followers saw worthiness in relation to morality.(Bell D. A., 21-23 May 2014)
China is known to have invented the civil service examination system. For over 1300 years, Bell says, public servants have been selected in China through the public service examination which is in line with Confucian tradition of meritocracy. As Confucius said, society should select those who are both virtuous and capable of public service. Bell describes China as a "vertical democratic meritocracy". From Confucius to Mencius, there have been debates throughout Chinese history "how to select able and virtuous political leaders".(Bell D. , 2015)
Zhang Weiwei, Fudan University professor of international relations refers to shangshangce, the best of the best which is the Confucian tradition of meritocracy whereby "competent leaders are selected on the basis of performance and broad support after a vigorous process that includes screening, opinion surveys, internal evaluations and various types of elections."(Weiwei, 2018)
Plato in The Republic says, only a small number of people, the philosopher-kings are naturally suited to rule because only they are able to know how. They alone have the ability to make morally informed political judgements and the power to rule over the community. However, it is common knowledge how Athenian democracy later evolved into what Herodotus called, "the one man, the best".
India's has been a case of meritocracy trap. Its much-maligned caste system saw its worst perversion with Brahmins becoming a class with prerogatives and access to sacred knowledge. It perpetuated the presumed supremacy of one small group against the 'inferiority' of others on the basis of ancestry.
Age of mediocrity
Meritocracy in the age of mediocrity and reckless demagogues has become even more farcical. Today one sees an assortment of mediocrities all around. The educated members of government, parliament and bureaucracy appear too happy to submit before the autocrat. Voters across the democratic world too have remained ignorant despite rising educational levels.
Ironically, mediocrity in the post-modern world is new genius. With the rise of mediocrity, a bubble of mediocrity has been created and citizens have slowed down their aspirations. Mediocratic and demagogic leaders have patronized mediocrity and fraternalized sycophancy.
Technology and technological violence have resulted in our mediocrity and cultural-intellectual morass. As Adrian Chiles says, "long before the machines get too clever for us, we 'll all be too stupid for words.".(Chiles, 2021)
This has prompted some scholars to go beyond meritocracy. Jason Brennan in his book Against Democracy argues that it is entirely justifiable to limit the political power that the irrational, the ignorant have over others. Plato had first articulated such a view.(Brenan,2017) John Stuart Mill also favoured giving more votes to the better educated. Some suggest extra votes for degree holders, a council of epistocrats, with veto power, while others prescribe qualifying exams for voters. From around 1600 to 1950, people in Britain who had college degrees, had an extra vote.
Is epistocracy the answer? Is it even desirable? What about those not qualified to be in power? Epistocracy is antithetical to democracy. Jennifer Senior, New York Times columnist, writes that 95 % of Representatives "have a degree. Look where that's got us". In the 17th Lok Sabha, lower house of Indian parliament, 394 of 545 members have at least a graduate degree which is almost three times the number of graduates in the first Lok Sabha. And yet, bills are often passed without much discussion and critical scrutiny. A few years ago, President Pranab Mukherjee asked lawmakers to improve the quality of deliberations, discussions and debates in the House, saying India can't remain a role model to the world simply because of the size of the electorate.
As Mark Bovens and Anchrit Wille maintain, representative democracy has become "diploma democracy" ruled by those with higher qualification but to what good.(Bovens & Welle, 2017) Modern democracy has become vulnerable because of institutional weaknesses. Strong institutions and enlightened citizenry, not degree holder MPs, are the sine qua non of robust democracy.
Many political leaders, industrialists, bureaucrats and intellectuals owe their leading position to their bloodline. Michael Young argues how stratification "becomes inevitable in a perfect meritocracy. Each individual has an equal chance of becoming unequal."(Young, 1994)
Another analyst maintains, any system which rewards "through wealth and which increases inequality don't aid social mobility".(Littler, 2017) Half the students of America's 12 top universities come from the richest 10 % of families. Robert Reich, professor of public policy at University of California, Berkeley, says that 60% of US personal wealth is inherited.
Nearly two decades ago, The Wall Street Journal journalist Daniel Golden wrote a series of investigative articles how donations and influence helped undeserving students to grab elite university seats at the expense of meritorious students. That practice has not only continued but become worse.
Nathan Robinson maintains that the college admission scandals "reveal the lies that sustain the American idea of meritocracy".(Robinson, 2019) He further adds that there are three ways in which a rich student gets into top college or university. The front door is when one gets in on merit. The back door is "through institutional advancement", often ten times as much money. The third way is through what he calls "side door" that is by paying bribes and faking test marks.
Infantilisation of higher education
There is another worrying trend what Frank Furedi of University of Kent calls "growing infantilization of higher education". Referring to the practice of The University College, London, permitting students to leave class if they find historical events "disturbing," Furendi says, "today one can't teach the Holocaust without unsettling students."
He further laments how universities which nurtured intellectual experimentation are today becoming conformist and censorial. Earlier university students "were treated as young adults, capable of independent living and learning", says Furendi.Today, that distinction "has eroded as institutions of higher education have become reorganised around the expectation that their students require paternalistic support.". Furendi further says that the infantilisation of higher education is based on the premise that "undergraduates are emotionally vulnerable and lack the psychological resources for the conduct of independent life."(Furedi, 2006)
Educationist Jonathan Zimmerman echoes Furendi's views. He argues that allowing administration to solve every problem infantilizes students and that time has come to wrest control of the educational process from an administrative bureaucracy. It is time to stem the rot or else colleges and universities will become courses in "self-infantilisation."
In universities across Europe, often students are educated to accept ideas that don't challenge them. They are also encouraged to adopt the role of "biologically mature school children." In 2018, when Toby Young, co-author of What Every Parent Needs to Know, wrote a stinging comment on the state of British universities describing them as "left-wing madrasas",(Young,2018) he was brutally attacked from all quarters including Higher Education Minister Charles Camosy. Even in Sweden, known for its egalitarianism, the academia is no model of meritocracy as it is plagued with an entrenched culture of cronyism.
In China and East Asian countries, teacher-student relationship is hierarchical. In China, teachers are seen as transmitters of truth and students as passive recipients of knowledge. Chinese academics have long believed that the task of the students is to learn about the world until 40 or so and only then try to critically examine the world. Several Western scholars have noted a big difference between in and out-of-class of Chinese students. As one scholar writes, often the Western teachers find "the deathly silence of students rather unnerving". Even open-ended questions "mostly meet with no response."(Biggs, 1999) However, such behaviour could be cultural. For example, asking question during a lecture is considered impolite and unrespectful.
Meritocracy trap
Meritocracy is the new face of inequality.In fact, as Francois Crouzet argues, the "image of the self-made man as the mainstay of the Industrial Revolution is a myth."(Crouzet, 2011)
Daniel Markovits, author of The Meritocracy Trap, sees meritocracy itself as a problem.It produces radical inequality, stifles social mobility, and makes everyone — including the apparent winners — miserable. These are not symptoms of systemic malfunction; they are the products of a system that is working exactly as it is supposed to.(Markovits, 2019)
About 140 million people in the US are categorised as poor and with low income. About 24 million people of colour, 38 million Latinos, eight million Asian-American, two million Native people and 66 million Whites fall under this category. Many Americans have argued that riches are the "fruit of industry" and that America must "honour the fruit of merit". Such meritocracy is of course a false narrative and a plutocratic fraud. China may have evolved a sophisticated system of selecting and promoting political officials, involving decades of training and examinations at different stages of their career, but its much-touted political meritocracy too is anything but meritocratic. Meritocracy remains a dystopia.
The culture of mediocrity is growing. The alternative to meritocracy should not be to stick with the status quo. Thinkers like British Social Democrat R N Tawney argue that we must strive for "equality of result" and "democratic equality of condition." David Civil, author of The Rise of Functiocracy, has come up with a formula:Social Need +Democracy=Function. Social need, he stresses, must be "democratically identified by the community as a whole.". It, however, raises more questions than answers. American civil rights theorist Lani Guinier, author of The Tyranny of the Meritocracy,underlines the importance of "educating a class of students who will be critical thinkers, active citizens and publicly spirited leaders." She lays emphasis on "democratic merit"(Guinier,2016) that measures the success of higher education "by the work and service performed by the graduates who leave."
Meritocracy inevitably metastasizes into oligarchy.Yet, even a flawed meritocracy is far better than epistocracy, feudal aristocracy or Brahminical caste system. John Rawls provides an interesting alternative. He says, "those who have been favoured by nature, may gain from their good fortune only on terms that improve the situation of those who have lost out."Working towards radical egalitarianism is the right model. Of course, that work is never done. It is like Albert Camus' The Myth of Sisyphus—to struggle perpetually and without hope of success. As they say, sometimes it is better to travel than to arrive.
*Sophia Thomas is Masters in Public Policy and Governance from Azim Premji University, Bengaluru, India
References
Bell, D. (2015, December 17). Chinese Meritocracy and the Limits of Democracy. (E. Pastreich, Interviewer) Diplomat.
Bell, D. A. (2016). The China Model: Political Meritocracy and the Limits of Democracy. Germany: Princeton University Press.
Bell, D. A. (21-23 May 2014). On the selection of good leaders in a political Meritocracy. Third Nishan Forum on World Civilizations. Shandong University, Jinan, China.
Biggs, J. (1999). What the Student Does: Teaching for enhanced learning. Higher Education Research & Development, 18(1).
Bovens, M., & Welle, A. (2017). Diploma Democracy: The Rise of Meritocracy. Oxford University Press.
Chiles, A. (2021, January 20). Never mind machines getting cleverer : Is technology making me stupider? The Guardian.
Civil, D. (n.d.). The Rise of Functiocracy.
Crouzet, F. (2011). The First Industrialists : The problem of Origins. University of Cambridge.
Furedi, F. (2006). The Culture of Fear Revisited. Bloomsbury Publishing.
Guinier, L. (2016). The Tyranny of the Meritocracy: Democratizing Higher Education in America. United States: Beacon Press.
Littler, J. (2017, May 20). Meritocracy: The great delusion that ingrains inequality. The Guardian.
Robinson, N. (2019, May 14). Meritocracy is a myth invented by the rich. The Guardian.
Weiwei, Z. (2018, 03 17). Selection and election: How China chooses its leaders. Retrieved from https://news.cgtn.com/news/3341444e796b7a6333566d54/share_p.html
Young, M. (1994). The Rise of the Meritocracy. Routledge.
Misinformation Backfire on the COVID-19 Vaccine – Exposed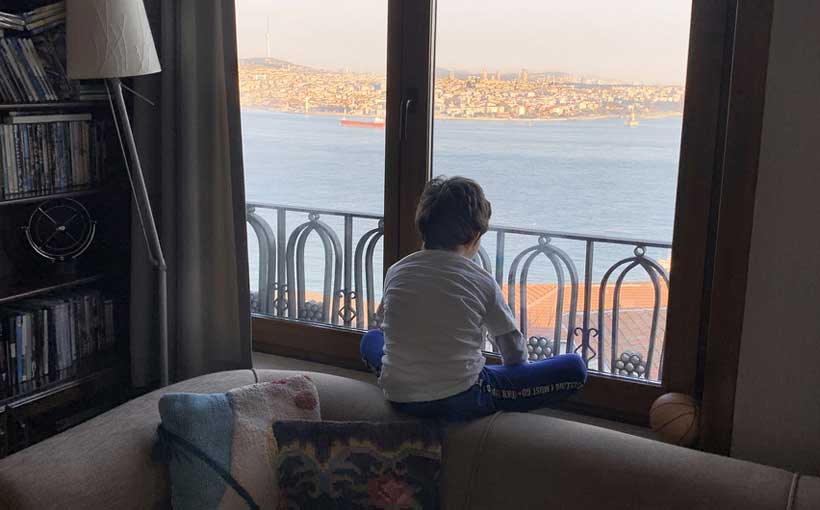 The Government of Canada continues a relentless effort to denigrate opposition to COVID-19 vaccines by sourcing The Council of Canadian Academies (CCA) to report on misinformation or supposed 'bad actors' contributing to a lack of adherence to public health measures and to vaccine hesitancy. The analysis, released on January 26th, suggests exaggerations or hoaxes led up to 2.3 million people delaying or refusing to get vaccinated and an estimated cost of $300 million to the Canadian healthcare system during 2021.
The CCA report states that 'Given the importance of this issue, it is imperative that we invest in understanding the sources and consequences of misinformation, and the strategies being used to combat it…'. What does that really mean? Alex Himmelfarb, Chair of the expert panel seemed to be clear when he stated the unchecked threat of "Misinformation has become a global problem and a defining issue of our time". It would seem the council may be giving cover for governments to act upon the findings in the report.
It is not uncommon for those pointing fingers to be doing the things they are accusing others of doing. This is evident in this report that states misinformation 'can leave us vulnerable to baseless fears… and exploitation by those who promote misinformation for profit or power. On a collective level, it erodes trust, fosters hate, undermines social cohesion, and diminishes our capacity for collective action'. The audacity of their claims is becoming more evident over time when contrary vaccine information comes to light.
Did it ever dawn on these experts to consider the actions by those in authority, whether government, big pharma, and health officials, caused fear of death and pushed many over the 'coercion cliff' to inject an experimental jab? Public trust waned when leaders said the vaccine prevents Covid-19; yet many who are vaccinated were infected with the virus and yet; boosters continue to be mandated in perpetuity. What about the lack of transparency on adverse effects and deaths following an emergency injection. Leaders ostracized vaccine hesitancy, yet governments allowed the makers of the vaccine to seal their mRNA documentation from the public for decades. All this while people lost their job over mandates, forced to wear masks, schools were closed, and businesses were shuttered. These actions by leaders caused significant fears of control over one's own body and livelihood. In turn, governments and the media leveraged the hesitancy by mockingly denouncing outlandish conspiracies rather than addressing substantiative questions.
Well, who were the some of the bad actors providing misinformation who were in some cases removed or banned on social media platforms and search engines.
Dr. Robert Malone, an internationally recognized 30-year vaccinologist and original inventor of mRNA vaccination technology and the mRNA platform delivery technologies, including holding numerous patents in these fields with over 100 scientific publications and 12,000 citations, questioned the safety and bioethics of how the COVID-19 genetic vaccines were developed and forced upon the world.
Malone discovered many short-cuts, database issues, issues in the developments of the Spike protein-based genetic vaccines; while advocating for drug repurposing and the rights of physicians, and finally the unethical mandates for administering experimental vaccines to adults and children by authoritarian governments being manipulated by large corporations to such an extent that they no longer represent what is in the best interest of humanity. This once acclaimed doctor has been attacked, censored, and was suspended from Twitter for dissenting.
Dr. Angelique Coetzee, the South African doctor who informed the world of a new coronavirus variant, was bewildered to see the world turned upside down over a virus where no one dying, mild symptoms, and those already vaccinated being infected. Coetzee said, "I have been stunned at the response. No one in South Africa has been hospitalized with the omicron variant, nor has anyone believed to have fallen seriously ill with it."
An analysis by Luc Montagnier, a world top virologist and Nobel Prize winner for his work in discovering HIV as the cause of AIDs. He said the world is silent about Antibody-Dependant Enhancement (ADE) where the vaccine is creating the variants by forcing the virus to find a way to stay alive and mutate. We just don't know the extent of the vaccine's ability to manipulate variants.
Two of the FDA's top regulators, Marion Gruber, director of the FDA's Office of Vaccines Research and Review (OVRR), and OVRR Deputy Director Phil Krause, resigned as increased pressure mounted to authorize vaccine booster shots and doses for young children under the age of 12. Gruber had been with the FDA for more than 30 years, and Krause has been at the agency for more than a decade. Their departure is a huge loss for the agency with key roles in addressing critical vaccine-related issues and side-effects.
Retsef Levi, the Professor of Operations Management at MIT, whose expertise includes analytics and risk management in health systems, shared the harm mRNA vaccines are causing in young people. "The evidence is mounting and indisputable that mRNA vaccines cause serious harm including death, especially among young people. We must stop giving them immediately!"
Levi conducted an analysis of EMS calls and diagnosis data that revealed some very concerning signals. "We detected an increase of 25% in the cause with cardiac arrest diagnosis among ages 16 to 39. In the first half of 2021, exactly when the vaccination campaign in Israel was launched." Apparently, Levi detected statistically significant temporal correlation between the number of the Pfizer vaccine doses administered to this population and the number of EMS calls with cardiac arrest diagnosis. Levi elaborated on similar data found in numerous countries that indicated the rates of heart damage following the vaccine are likely to be significantly higher than the rates detected by clinical diagnosis.
Can we conclusively infer that the mRNA inventor, a Nobel Prize winner, an esteemed doctor who accurately assessed the Omicron variant, two FDA top regulators, and a MIT expert are some how less informed than a panel of academia? It is now clear that social media, specifically the Twitter police, censored critical voices that would have allowed for opposing transparency to that of government or Big Pharma churning out a singular narrative to mandate a vaccine that they claim is safe.
The strategies that the panel may be suggesting in combatting misinformation became dangerously clear when Dr. Scott Gottlieb, the former commissioner of the Food and Drug Administration and now a member of Pfizer's Board of Directors may have breached a conflict of interest. Gottlieb emailed Twitter's Washington office, after seeing a tweet disapproving the Covid vaccines. The tweet was posted by Dr Brett Giroir, the former assistant secretary of health and four-star admiral in the U.S. Public Health Service Commission Corps, who touted the superiority of natural immunity over vaccine-conferred immunity.
While Gottlieb never demanded the tweet be labeled as misleading, just by bemoaning the message as corrosive and potentially driving negative news coverage seemed to be enough to move Twitter to act on its violation of its misinformation policy against Giroir's tweet. Another expert shot down. With Pfizer's mRNA-related drugs making up most of its record $100 billion revenue this past year, and Gottlieb making a reported $365,000, who can blame him for his effort.
In a rare moment as it becomes less comfortable in a shrinking box to get out from the downplaying of adverse reactions people are suffering from the vaccinations, CDC Deputy Director Tom Shimabukuro admitted during a meeting with various federal health officials that the CDC is aware of some individuals suffering "debilitating illnesses" following receipt of the mRNA shots sometimes described as COVID-19 vaccinations. "We are aware of these reports of people experiencing long-lasting health problems following COVID vaccination." Shimabukuro also presented information during the presentation that suggested individuals who get the common influenza vaccination at the same time as the mRNA shots may be at higher risk of stroke. It is important to notice that Shimabukuro said the vaccine are shots and only described as vaccines. Amazing admission, finally.
In another alarming development, during a sting operation by Project Veritas, they caught the apparent director of science and development for Pfizer claiming the company 'directed evolution' research to make the virus more potent. Pfizer, in response to the undercover video, admitted they engineered Covid viruses and tested new mutations against Covid antiviral drugs. Considering the lab leak of the coronavirus from the Wuhan Institute of Virology in China that turned our world upside down, this practice by Pfizer to experiment on the virus could very well result in a greater catastrophe. Did government know and approve of this apparent risky 'gain of function-type' research, and would Pfizer reap even greater profits with enhanced pathogens to treat a mutated or manufactured variant?
The fear for many continues. The World Health Organization chief, Tedros Adhanom Ghebreyesus warned the world on January 30th, to keep getting vaccinated and boosted. With an increasing global resistance to compulsory vaccination regimes, the WHO chief called for a fight against "misinformation" from contrary sources about the pandemic. The meeting ended with a statement urging States Parties to monitor individual and public response to the implementation of Public Health and Social Measures on the acceptability of COVID-19 vaccines and implement measures….
The pandemic has created the misinformation blueprint for future emergencies to lockdown, censor, spy, and detain those who do not fall in line or oppose the regime. The persecution begins with the likes of Pfizer CEO Albert Bourla when he said people who spread misinformation about his company's profitable Covid-19 vaccines are criminals. Then, at the direction of the powerful, comes censoring and shadow banning opposing expert opinions.
If you are a real thorn in the side of the government's narrative, targeted surveillance will take place as it was discovered on January 29th when military operatives in the UK's "information warfare" 77 Brigade pursued and monitored social media posts of politicians, journalists, and ordinary people who dissented or were simply scared about the official pandemic response. Lastly, if you are on the front lines demonstrating against lockdowns or failing to take the jab, you are apprehended and sequestered or jailed as was the case in China, Australia, and Canada during the Freedom Convoy demonstrations.
What have we learned? When actions and comments result in fear, it becomes the motivating tool to absolve you from the fear by those who created the distress and handed the power to find a way to control your fear. The deceit is like the tossing sea filled with destruction, which can not rest, whose waves turn up mire and mud.
What is the next chapter in the fallout of the pandemic? Excess mortality rates across the world.
Delivering On Our Promise of Universal Education
Our investment in education – especially for children caught in crisis and conflict – is our investment in a better future.
Co-Signed by: Federal Councillor of the Swiss Confederation, Ignazio Cassis; Federal Minister for Economic Cooperation and Development, Germany, Svenja Schulze; Minister of Education, Niger, Ibrahim Natatou; Minister of International Development, Norway, Anne Beathe Tvinnereim; Minister of General Education and Instruction, South Sudan, Awut Deng Acuil; Minister of Education, Colombia, Alejandro Gaviria; Former UK Prime Minister, UN Special Envoy for Global Education and Chair of ECW's High-Level Steering Group The Rt. Hon. Gordon Brown
As we mark the International Day of Education, world leaders must make good on their promise of providing quality education for all by 2030.
Education is our investment in peace where there is war, our investment in equality where there is injustice, our investment in prosperity where there is poverty.
Make no mistake about it, there is a global education crisis that threatens to unravel decades of development gains, spur new conflicts, and upend economic and social progress across the globe.
As UN Secretary-General António Guterres highlighted at last year's Transforming Education Summit: "If we are to transform our world by 2030 as envisaged by the Sustainable Development Goals, then the international community must give this (education) crisis the attention it deserves."
When Education Cannot Wait (ECW), the United Nations global fund for education in emergencies and protracted crises, was founded in 2016, we estimated that 75 million crisis-impacted children required education support. Today, that number has tripled to 222 million.
Of the 222 million children whose right to an education has been ripped from their hands by the multiplying impacts of conflict, climate change and other protracted crises, an estimated 78 million are out of school all together – more than the total populations of France, Italy or the United Kingdom.
Even when they are in school, many are not achieving minimum proficiencies in reading or math. Think about this terrifying statistic: 671 million children and adolescents worldwide cannot read. That's more than 8% of the world's total population. That's an entire generation at risk of being lost
As we have seen from the war in Ukraine, the challenges of the Venezuelan migration to Colombia and South America, the unforgiveable denial of education for girls in Afghanistan, and a devastating climate change-driven drought in the Horn of Africa that has created a severe hunger crisis for 22 million people, we are living in an interconnected world. The problems of Africa, the Middle East, South America, and beyond are the problems of the world that we share together
Every minute of every day, children are fleeing violence and persecution in places like Myanmar, the Sahel, South America and the Middle East. Every minute of every day, boys are being recruited as child soldiers in Somalia, the Central African Republic and beyond. Every minute of every day, the climate crisis brings us closer to the end of times, and children go hungry because they are denied their right to go to school, where they might just have their only meal of the day. And amid conflict, migration and climate change, governments like Colombia are struggling to secure the most basic living and education conditions for children in hard-to-reach borders.
It's an assault on our humanity, a moral affront to the binding promises outlined in the Universal Declaration of Human Rights, and a giant step backwards in our persistent efforts – against all odds – to find peace in our times.
There is hope. By embracing a new way of working and delivering with humanitarian speed and development depth, ECW and its strategic partners have reached 7 million children in just five years, with plans to reach 20 million more over the next four years.
Imagine what an education can mean for a child of war? In the Democratic Republic of the Congo, 13-year-old Nyota lost her father and brothers in a brutal attack on her village. Her family's home was burnt to the ground.
In a country where 3.2 million children are out of school, Nyota's future was bleak. Would she be a child bride, the victim of sexual violence, another tragic statistic in a forgotten crisis?
No. She did not give up. With the support of an innovative programme funded by ECW, Nyota is back in school. "When I have completed my studies, I dream of becoming the President of my country to end the war here. That will allow children to study in peace and not endure the same horrible things that I have."
Nyota is not alone: we have received inspiring letters from girls and boys in over 20 crisis-affected countries across the world that underscore the amazing value of education in transforming lives and creating a better future for generations to come.
On February 16, world leaders are gathering for the Education Cannot Wait High-Level Financing Conference in Geneva. Hosted by ECW and Switzerland – and co-convened by Colombia, Germany, Niger, Norway and South Sudan – the conference provides world leaders, businesses, foundations and high-net-worth individuals with the opportunity to deliver on our promise of education for all. The aim is to raise US$1.5 billion for the next four years.
As the co-conveners of this seminal event, we are calling on the people of the world to invest in the promise of an education. It's the best investment we could make in delivering on the Sustainable Development Goals.
Nyota and millions like her are not giving up on their dream, and we shouldn't give up on them. We have promises to keep.
Education starts early – or it should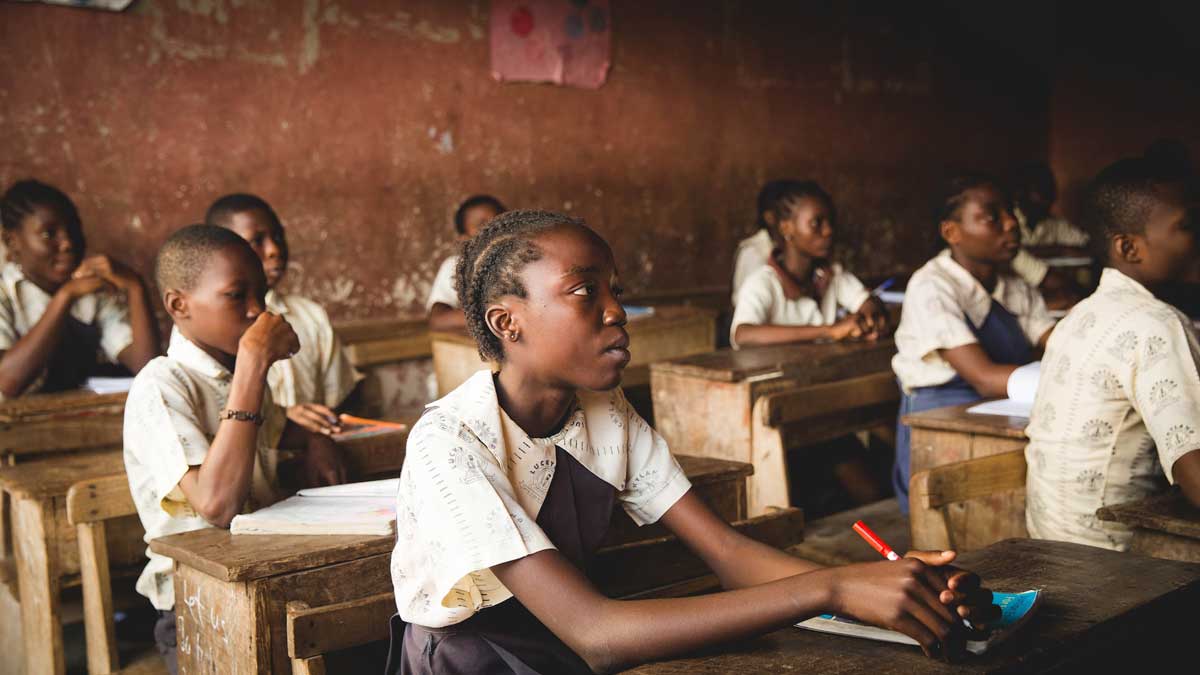 Authors: Manos Antoninis and Silvia Montoya*
When children attend early childhood education, they are not just learning their ABCs and 123s, they are learning how to solve problems, live in harmony with others and communicate effectively. Going to pre-primary education increases the chance to grow and flourish in a nurturing and stimulating environment. It is an opportunity to provide children with the skills they need to succeed in school and in life.
Thankfully, early childhood education is something that more and more children are accessing: over the past two decades, the rates of those attending rose from 65% to 75%. Countries have put pen to paper, committing to taking this up a level. As part of a multi-year exercise, they have set national benchmarks for the progress they feel they can make between now and 2030 on helping more young children start their education in their early years, alongside other objectives. On the occasion of the 2023 International Day of Education, UNESCO published a global report, the 2023 SDG4 Scorecard showing how fast countries are progressing towards their national benchmarks on Sustainable Development Goal 4 (quality education). These benchmarks commit countries to together open school doors to 95% of five-year-olds by the 2030 deadline for the United Nations Sustainable Development Goals.
These ambitions are not messing around. Conversely to what you might expect, countries have actually set their targets far higher than one might expect considering how they've done in the past. Even if they managed to improve at the rate of the historically fastest-improving quarter of countries, they would only manage to reach the stage where 83% of children were going to early childhood education. At present, therefore, barely one in three countries is on track with their self-set targets. How can we help them speed up?
Having monitored education for the past 20 years, a few clear lessons jump out that can help countries break the speed barriers we're keen to impart. While simple education reform is not very common, this first example is at least compact. Our recommendation is for countries to legislate and provide for free and compulsory education, which about a half of countries have done so far. Since 2015, for example, the introduction of three years of free education in Armenia, four years in Uzbekistan and three – and later five – years in Azerbaijan is associated with a large increase in participation rates. While one policy change cannot be assessed out of context, there is a clear jump in children's early education access across these countries post the new legislation.
Where we see these laws lagging is in low income and, more generally, sub-Saharan African countries. For all those who join us in believing in the importance of the foundations that early childhood can bring, Sub-Saharan Africa should be a region where we direct our support over the coming years. Not only are fewer than half of children starting school early, but its population prospects will make the challenge harder over time. It is projected that sub-Saharan Africa will surpass Central and Southern Asia by 2026 as the region with the largest number of 4-5 year olds in the world. This cohort will grow by 1 million on average in the next 20 years. Population growth will slow down but will still reach 100 million in 2069. The region will be the home to a staggering 43% of all five-year-olds on planet earth by the end of the century.
The second recommendation we believe can make a difference is also a governance issue, and relates to the fact that the first education experiences of 40% of children in the world today is with private providers. Much of this trend can be linked to the fact that there was not enough supply related to demand, and private providers grew to fill the gap.
This phenomenon can't be ignored in some areas of the world. In Oceania, for example, some countries have close to 100% of preschool students enrolled in non-state institutions. These can be for-profit and non-profit organizations, such as child-care centers, preschools, and home-based childcare providers, for example. Their presence can bring significant financial implications, and therefore, barriers, to families, and detract from the original reason they exist in the first place: to increase education for all. With the provision part removed from government's control, it means that their ability to regulate the quality and equity of the myriad of alternative early childhood education providers – and monitor them – is vital.
For much of the pandemic, the GEM Report team at UNESCO mapped over 200 country profiles on its PEER website to look further into the regulations countries currently have for private providers in early childhood education. What we found is that those covering equity are in the minority: only 26% of countries support specific vulnerable populations' tuition fee payments and just 15% prohibit non-state providers from operating for profit. On the positive side, however, we also found that turning these numbers on their head could also see a huge surge in participation rates. When governments have regulations in place helping out some of the most marginalized groups with tuition fees, for instance, the percentage of children who participate in organized learning one year before entry to primary school is higher by 13 percentage points, whereas countries with fee-setting regulations have a 7 percentage-point higher participation.
Our third but equally critical recommendation covers the extent to which governments prioritise education in the early years in their spending. We looked at the countries with data from the last two years and found they were spending just 0.43% of GDP on pre-primary education – pittance in comparison to the benefits an early education can bring. There is a clear correlation between how much was spent on public education and the rise of participation rates as a result. Doubling spending from 0.25 to 0.50 of GDP, we found, triples participation rates in public preschools from 20% to 60% on average, and is a clear win for improving progress on this issue.
As any education policy maker will tell you, there is no one easy fix for system reform. Sadly, this is the reason the sector fails to attach the funding it needs to transform and deliver to match our expectations. But, where there are lessons that our past mistakes and successes have taught us, we should take them, and not waste further time. Education can and should start early. If we legislate, regulate and finance appropriately, we can help countries' ambitions to make that happen a reality.
*Silvia Montoya, Director of UNESCO Institute of Statistics