Global Business Leaders Committing to Stakeholder Capitalism Metrics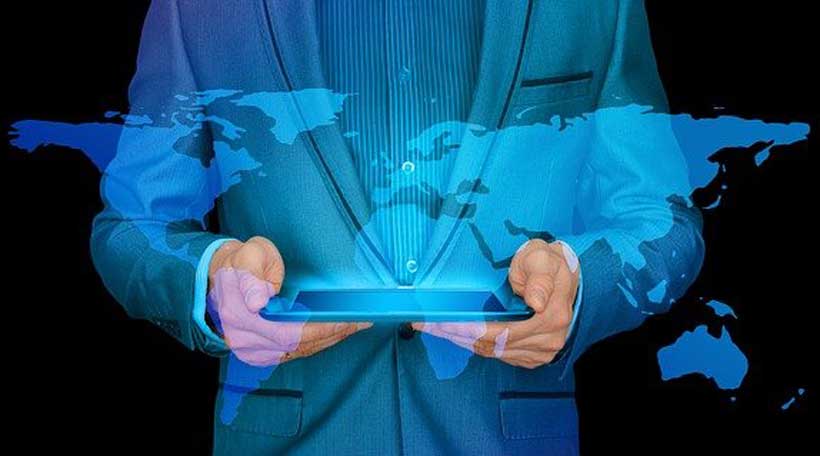 A growing coalition of 61 top business leaders across industries announced today their commitment to the Stakeholder Capitalism Metrics, a set of environmental, social and governance (ESG) metrics and disclosures released by the World Economic Forum and its International Business Council (IBC) in September 2020, that measure the long-term enterprise value creation for all stakeholders.
The Stakeholder Capitalism Metrics, drawn from existing voluntary standards, offer a core set of 21 universal, comparable disclosures focused on people, planet, prosperity and principles of governance that are considered most critical for business, society and the planet, and that companies can report on regardless of industry or region. They strengthen the ability of companies and investors to benchmark progress on sustainability matters, thereby improving decision-making and enhancing transparency and accountability regarding the shared and sustainable value companies create.
These leaders and their organizations, including Dow, Unilever, Nestlé, PayPal, Reliance Industries and Sony have today committed to:
Reflect the core metrics in their reporting to investors and other stakeholders (e.g. annual report, sustainability report, proxy statements, or other materials) by reporting on the metrics most relevant to their business or briefly explaining why a different approach is more appropriate
Publicly support this work and encourage their business partners to do so
Promote the further convergence of existing ESG standards, frameworks and principles to support progress towards a globally accepted solution for non-financial reporting on common ESG metrics
In making these commitments, business leaders are signalling that ESG factors are increasingly critical to the success and long-term viability of all businesses. This clearly represents the intent from leading global companies to integrate sustainability into their core strategy, operations and corporate disclosures.
"Stakeholder capitalism becomes now really mainstream," said Klaus Schwab, Founder and Executive Chairman, World Economic Forum. "The public commitments from companies to report not only on financial matters but also their ESG impacts are an important step towards a global economy that works for progress, people and the planet."
"We have to deliver great returns for our shareholders and help drive progress on society's most important priorities," said Brian Moynihan, Chairman and CEO of Bank of America, and Chairman of the International Business Council. "That is stakeholder capitalism in action. Common metrics will help all stakeholders measure the progress we are making and ensure that the resources capitalism can marshal – from companies, from investors, and others – are directed to where they can make the most difference."
The World Economic Forum, in collaboration with Bank of America, Deloitte, EY, KPMG and PwC, curated the set of 21 core and 34 expanded metrics over the past two years with the support of over 140 stakeholders.
The metrics include non-financial disclosures centred around the four pillars: people, planet, prosperity and principles of governance. Intentionally built on existing standards, the pillars include metrics such as greenhouse gas emissions, pay equality and board diversity, among others.
By adopting and reporting on these metrics and disclosures, the business community will continue to catalyse greater cooperation and alignment among existing standards and encourage progress on the development of a systemic, globally accepted set of common standards for reporting on sustainability performance.
The full list of companies that have agreed to implement reporting on the Stakeholder Capitalism Metrics includes:
Accenture
Adecco Group
African Rainbow Minerals
Allianz
Banco Santander
Bank of America
BBVA
Boston Consulting Group
bp
Clifford Chance
Credit Suisse
Dell Technologies
Deloitte
Deutsche Post DHL
Dow
Eni
Ecolab
Ecopetrol
Equinor
EY
Fidelity International
HEINEKEN
HP
HSBC Holdings
IBM
JLL
Kearney Inc.
KPMG
Mahindra Group
Majid Al Futtaim
Mastercard
McKinsey & Company
Medtronic
Mercuria Energy Group
Mitsubishi Corporation
Mitsubishi UFJ Financial Group Inc.
Nestlé
Novo Nordisk A/S
Palo Alto Networks
PayPal
Publicis Groupe
PwC
Reliance Industries
Repsol
Royal DSM
Royal Dutch Shell
Royal Philips
Salesforce
Schneider Electric
Siemens
Solvay
Sony
Sumitomo Corporation
Sumitomo Mitsui Financial Group (SMFG)
Suntory Holdings
Takeda Pharmaceutical
Total
UBS
Unilever
Yara International
Zurich Insurance Group
Expert thoughts:
"Runaway climate change, environmental degradation and social inequality are some of the biggest problems that the world faces," said Alan Jope, CEO of Unilever. "Companies' annual reports and accounts might not be the first mechanism for change that would spring to mind, but standardized and mandatory non-financial reporting is critical to creating a new form of capitalism that tackles these problems. The Forum's IBC work is an important step forward and we are providing our wholehearted support."
"Although there is growing demand from investors who recognize that ESG disclosure is vital for good investment decisions, there is no agreed international framework yet," said Geraldine Matchett, Co-CEO and Chief Financial Officer and Member of the Managing Board, Royal DSM. "I hope the Stakeholder Capitalism Metrics are a first step towards the convergence of existing metrices and standards. This will be one of the fastest ways to accelerate the systemic change the world needs, putting investors on the right track, helping to change consumer behaviour for the better, and helping companies to do the right thing."
"The Stakeholder Capitalism Metrics represent a great stride forward towards equipping investors, corporates, society and regulators with a common set of relevant ESG metrics," says Ilham Kadri, CEO and Chairman of the Executive Committee, SOLVAY SA. "SOLVAY is committed to delivering superior profitable growth that is sustainable and responsible. It welcomes enthusiastically these metrics as an opportunity to engage in dialogue on an aligned, transparent and factual basis in order to address the important challenges that our societies face."
"Today is another step forward in the growing impact of stakeholder capitalism. It's not just about words, but about companies setting clear metrics, measuring our progress, and holding ourselves accountable," says Marc Benioff, Chair and CEO, Salesforce. "Only then can we provide long-term growth for our shareholders, build trust with all stakeholders, and truly improve the state of the world."
New ways of thinking and working are necessary to reap blockchain benefits in capital markets
The World Economic Forum today released Digital Assets, Distributed Ledger Technology, and the Future of Capital Markets. Across the capital markets ecosystem, institutions are facing a combination of intensified competitive dynamics and accelerating technology advancements, presenting opportunities and challenges both to incumbents and new entrants. Although DLT is not a panacea, the report underlines how it can positively impact costs, market liquidity and balance sheet capacity while reducing the complexity, opacity and fragmentation of capital markets.
Written in partnership with the Boston Consulting Group (BCG), the report is based on nearly 200 interviews and eight global workshops with capital market incumbent players, new entrants, regulators and governments. It presents use cases from equity markets, debt markets, securitized products, derivatives, securities financing and asset management.
DLT can address real challenges and inefficiencies in some markets by providing a trusted, shared source of truth between market participants. However, the future is uncertain as there is no agreed path for market-wide adoption. What's more, as institutions still decide where to invest, varying strategies create tensions.
The report calls for a balance between innovation and market safeguards through standardization, the breaking down of silos and regulatory engagement. According to the authors, fundamentally transforming markets will require new ways of thinking and working across the industry.
"Following several years of intense hype, examples of use cases where inefficiencies and challenges are being solved with blockchain are starting to emerge across capital markets," said Matthew Blake, Head of the Future of Financial Services, World Economic Forum. "With the future for blockchain in financial services still being defined, a nuanced look at the opportunities this technology offers right now is particularly important for the financial services industry."
"Distributed ledger technology has come of age as it begins to enhance efficiencies, reduce operating costs and create new business models in capital markets, but the use cases and solutions are respective to each asset class," said Kaj Burchardi, Managing Director, BCG Platinion. "Whilst this makes sense from a commercial perspective, it has led to a complex patchwork of initiatives. For capital markets to unilaterally adopt DLT, they will require cross-institutional alignment to realize the game-changing market opportunities it can offer."
Russian Nornickel signed a deal with UK chemicals giant Johnson Matthey
Russian Nornickel, the world's largest metal producer has signed a deal with Johnson Matthey (JM) on long-term supply of critical metals for their battery materials production in Finland.
The Finnish government is actively developing production sites for battery components. Finnish budget for 2021 includes additional funding of EUR 300 million for Finnish Minerals Group to promote investments for the production of precursor and cathode active materials used in lithium-ion batteries in Finland.
Earlier in April Nornickel announced plans to ramp up sustainable nickel and cobalt production at its refinery in Finland — NN Harjavalta — in response to the growing European demand for high quality and responsibly sourced metals for the EV industry. NN Harjavalta's product range will be playing an important role in satisfying Johnson Matthey's requirements for its precursor and cathode active materials production in Finland as well as for its existing factory in Poland.
Johnson Matthey announced the development in Finland of its second commercial plant with a nameplate capacity of 30 kt of ultra-high energy density cathode materials required by EV producers. The factory will be powered solely by renewable energy and incorporate an innovative effluent treatment solution.
Nornickel and Johnson Matthey have also signed a memorandum of understanding to explore options to further extend metal supply in the future. The parties also intend to collaborate in other important parts of the battery materials value chain, including new metal dissolution technology, circular economy opportunities, and tokenization of the supply chain using blockchain technology. Implementation of token-based smart contracts allows combining metal deliveries with complete provenance as well as ESG credentials including carbon footprint to ensure the unprecedented level of responsible sourcing.
The deal will allow the Russian and British company to define joint sustainable development initiatives.
"We are delighted for this opportunity to develop our business together with Johnson Matthey — a new important player in the Finnish battery materials ecosystem — and help the company expand on the European EV market. Our memorandum should enable us to identify mutually beneficial sustainability initiatives that support the ambition of achieving the most sustainable battery materials value chain in Europe," commented Vladimir Potanin, President of Norilsk Nickel.
Earlier, Norilsk Nickel signed a letter of intent to establish a battery recycling cluster in Harjavalta, Finland, to serve the electric vehicle market in partnership with Finnish energy company Fortum and German world's leading chemical company BASF. This will successfully complete the "closed loop" recycling cycle for critical metals present in used batteries.
Bangladesh Economy Shows Early Signs of Recovery Amid Uncertainties
Bangladesh's economy is showing nascent signs of recovery backed by a rebound in exports, strong remittance inflows, and the ongoing vaccination program, says a new World Bank report, "Bangladesh Development Update- Moving Forward: Connectivity and Logistics to strengthen Competitiveness," launched today.
After being severely affected by the COVID 19 pandemic—which slowed growth and for the first time in two decades reversed the poverty reduction trend—the economy is recovering gradually.
Over the first half of FY21, factories reopened and exports rebounded. However, the economy faces elevated risks in the context of the ongoing COVID-19 pandemic.
In Dhaka and Chittagong, the country's two largest cities, recent surveys pointed to a recovery in the labor market in the first half of FY21. With gradual restoration of livelihoods, food security in poor and slum areas improved. In Chittagong, the percentage of adults working had returned to pre-COVID levels by February 2021.
"Despite the uncertainty created by COVID-19, the outlook for Bangladesh's economy is positive. Much of the pace of recovery will depend on how fast mass vaccination can be achieved," said Mercy Miyang Tembon, World Bank Country Director for Bangladesh and Bhutan. "The World Bank will support a resilient recovery, helping Bangladesh achieve green, smart, and inclusive growth."
In FY21, growth will be supported by a recovery in manufacturing as export demand strengthens, a rebound in construction supported by accelerating public investment, and robust service sector growth as the vaccination campaign progress. inflation is projected to remain close to Bangladesh Bank's 5.5 percent target, and the fiscal deficit is projected to remain at 6 percent of GDP.
Risks to the outlook remain elevated. A fragile global economic recovery could dampen demand for RMG products and limit job opportunities for migrant workers. The COVID-19 pandemic has exacerbated financial sector risks stemming from nonperforming loans and weaknesses in bank governance and risk management.
Improving logistics performance could help accelerate the recovery and improve competitiveness. The report outlines opportunities to modernize the logistics system to ensure business continuity and build resilience. This can be achieved through a system-wide strategy to increase logistics efficiency; improve the quality, capacity, and management of infrastructure; improve the quality and integration of logistics services; and, achieve a seamless integration of regional logistics services.
"The COVID-19 pandemic has led to an unpreceded global recession," said Bernard Haven, World Bank Senior Economist, and co-author of the report. "Protecting households affected by the pandemic remains an urgent priority, while structural reforms can help accelerate the recovery."
The Bangladesh Development Update is a companion piece to the South Asia Economic Focus, a twice-a-year World Bank report that examines economic developments and prospects in the South Asia Region, and analyzes policy challenges faced by countries. The Spring 2021 edition titled South Asia Vaccinates, launched on March 31, 2021, shows that economic activity in South Asia is bouncing back, but growth is uneven, recovery remains fragile, and the economic outlook is precarious. The report also focuses on the different dimensions of vaccine deployment and provides a cost-benefit analysis of vaccination in the region.