Global Business Leaders Committing to Stakeholder Capitalism Metrics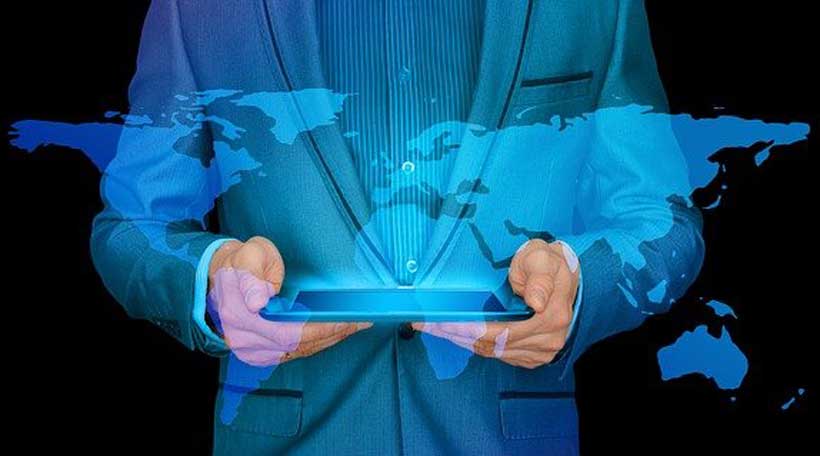 A growing coalition of 61 top business leaders across industries announced today their commitment to the Stakeholder Capitalism Metrics, a set of environmental, social and governance (ESG) metrics and disclosures released by the World Economic Forum and its International Business Council (IBC) in September 2020, that measure the long-term enterprise value creation for all stakeholders.
The Stakeholder Capitalism Metrics, drawn from existing voluntary standards, offer a core set of 21 universal, comparable disclosures focused on people, planet, prosperity and principles of governance that are considered most critical for business, society and the planet, and that companies can report on regardless of industry or region. They strengthen the ability of companies and investors to benchmark progress on sustainability matters, thereby improving decision-making and enhancing transparency and accountability regarding the shared and sustainable value companies create.
These leaders and their organizations, including Dow, Unilever, Nestlé, PayPal, Reliance Industries and Sony have today committed to:
Reflect the core metrics in their reporting to investors and other stakeholders (e.g. annual report, sustainability report, proxy statements, or other materials) by reporting on the metrics most relevant to their business or briefly explaining why a different approach is more appropriate
Publicly support this work and encourage their business partners to do so
Promote the further convergence of existing ESG standards, frameworks and principles to support progress towards a globally accepted solution for non-financial reporting on common ESG metrics
In making these commitments, business leaders are signalling that ESG factors are increasingly critical to the success and long-term viability of all businesses. This clearly represents the intent from leading global companies to integrate sustainability into their core strategy, operations and corporate disclosures.
"Stakeholder capitalism becomes now really mainstream," said Klaus Schwab, Founder and Executive Chairman, World Economic Forum. "The public commitments from companies to report not only on financial matters but also their ESG impacts are an important step towards a global economy that works for progress, people and the planet."
"We have to deliver great returns for our shareholders and help drive progress on society's most important priorities," said Brian Moynihan, Chairman and CEO of Bank of America, and Chairman of the International Business Council. "That is stakeholder capitalism in action. Common metrics will help all stakeholders measure the progress we are making and ensure that the resources capitalism can marshal – from companies, from investors, and others – are directed to where they can make the most difference."
The World Economic Forum, in collaboration with Bank of America, Deloitte, EY, KPMG and PwC, curated the set of 21 core and 34 expanded metrics over the past two years with the support of over 140 stakeholders.
The metrics include non-financial disclosures centred around the four pillars: people, planet, prosperity and principles of governance. Intentionally built on existing standards, the pillars include metrics such as greenhouse gas emissions, pay equality and board diversity, among others.
By adopting and reporting on these metrics and disclosures, the business community will continue to catalyse greater cooperation and alignment among existing standards and encourage progress on the development of a systemic, globally accepted set of common standards for reporting on sustainability performance.
The full list of companies that have agreed to implement reporting on the Stakeholder Capitalism Metrics includes:
Accenture
Adecco Group
African Rainbow Minerals
Allianz
Banco Santander
Bank of America
BBVA
Boston Consulting Group
bp
Clifford Chance
Credit Suisse
Dell Technologies
Deloitte
Deutsche Post DHL
Dow
Eni
Ecolab
Ecopetrol
Equinor
EY
Fidelity International
HEINEKEN
HP
HSBC Holdings
IBM
JLL
Kearney Inc.
KPMG
Mahindra Group
Majid Al Futtaim
Mastercard
McKinsey & Company
Medtronic
Mercuria Energy Group
Mitsubishi Corporation
Mitsubishi UFJ Financial Group Inc.
Nestlé
Novo Nordisk A/S
Palo Alto Networks
PayPal
Publicis Groupe
PwC
Reliance Industries
Repsol
Royal DSM
Royal Dutch Shell
Royal Philips
Salesforce
Schneider Electric
Siemens
Solvay
Sony
Sumitomo Corporation
Sumitomo Mitsui Financial Group (SMFG)
Suntory Holdings
Takeda Pharmaceutical
Total
UBS
Unilever
Yara International
Zurich Insurance Group
Expert thoughts:
"Runaway climate change, environmental degradation and social inequality are some of the biggest problems that the world faces," said Alan Jope, CEO of Unilever. "Companies' annual reports and accounts might not be the first mechanism for change that would spring to mind, but standardized and mandatory non-financial reporting is critical to creating a new form of capitalism that tackles these problems. The Forum's IBC work is an important step forward and we are providing our wholehearted support."
"Although there is growing demand from investors who recognize that ESG disclosure is vital for good investment decisions, there is no agreed international framework yet," said Geraldine Matchett, Co-CEO and Chief Financial Officer and Member of the Managing Board, Royal DSM. "I hope the Stakeholder Capitalism Metrics are a first step towards the convergence of existing metrices and standards. This will be one of the fastest ways to accelerate the systemic change the world needs, putting investors on the right track, helping to change consumer behaviour for the better, and helping companies to do the right thing."
"The Stakeholder Capitalism Metrics represent a great stride forward towards equipping investors, corporates, society and regulators with a common set of relevant ESG metrics," says Ilham Kadri, CEO and Chairman of the Executive Committee, SOLVAY SA. "SOLVAY is committed to delivering superior profitable growth that is sustainable and responsible. It welcomes enthusiastically these metrics as an opportunity to engage in dialogue on an aligned, transparent and factual basis in order to address the important challenges that our societies face."
"Today is another step forward in the growing impact of stakeholder capitalism. It's not just about words, but about companies setting clear metrics, measuring our progress, and holding ourselves accountable," says Marc Benioff, Chair and CEO, Salesforce. "Only then can we provide long-term growth for our shareholders, build trust with all stakeholders, and truly improve the state of the world."
How Smart Investing can be a Significant Strategy for Traders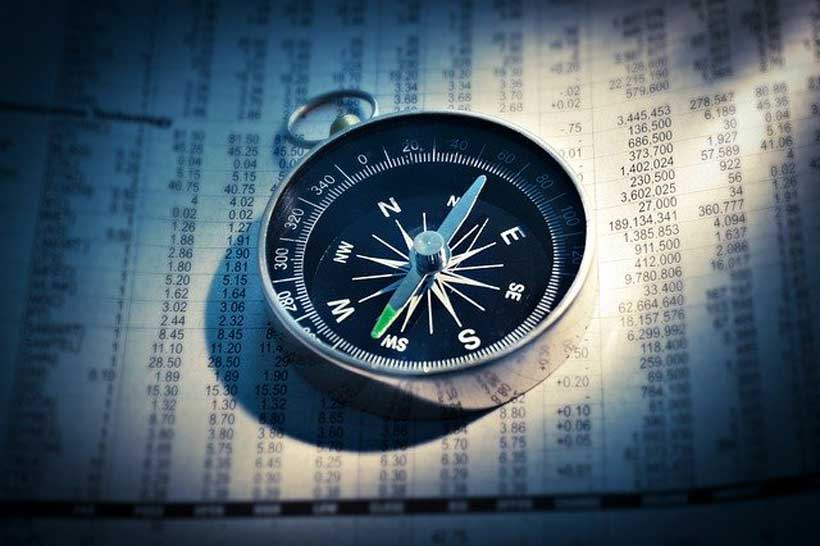 Despite being one of the biggest sources of passive income, the forex market is still unexplored by many. The main reason is the risk involved. Traders, especially those with little experience, fear losing money because its an unpredictable and uncertain industry. However, the truth is that with smart investing strategies, you can save yourself from losses.
Strategies have always been an essential part of forex trading. Beginners are also advised to go through reviews, strategies, and recommendations from experts. For those who are just getting started, here are some of the strategies that can help in trading and smart investing.
Understand About Trading Styles and Your Goals:
When you decide to set out on a trading journey, the very first thing is to get a clear goal in your mind about the methods you are going to use. Each trading style has a separate risk profile attached to it. Therefore, the right decision is essential to have a successful trading journey.
Maintaining a slow pace
The best key to a successful trading career is consistency. Indeed, all traders have lost money, but if you have a positive edge, you can be at the top in no time. The best way to gain success is to educate yourself and create a trading plan for the future. Sticking to the plan and working on it is what you need to focus on.
Exploring new trading plans
Yes, consistency is important but never be afraid to reevaluate your trading plan if things are not working. The more your experience grows, the better your needs might change. Your plan must reflect your goal. In case your financial situation changes, you need to work with a new plan.
Checking your emotions
Keeping your emotions under control is what you need to look forward to. Never let your emotions do the talking for you. Remember, 'revenge trading' rarely ends on a positive note. If you lose a trade, don't go all in and invest everything in it. Rather, try to stick to your initial plan and maintain the loss over time.
Knowing the market
The exact importance of educating yourself on the Forex market is essential. Try to understand every trend the trade has to follow and take time to study it all. You also need to know what exactly affects the capital before you risk it. This is a future investment that you are focusing on for positive revenue in returns.
Acknowledging your limits
The exact limit that you are willing to risk needs to be acknowledged before using it. The money invested in trade can never be returned after investment. This is why you need to set boundaries for yourself before actually using the capital. Never risk more capital than you can afford.
Knowing where to stop
Try to act upon the orders by maintaining a stop and limit-based order. The last thing you need to do is actually sit back and analyze the market every time. Trailing stops are very useful as it helps to specify the movement of the market in the future. In this case, if you place contingent orders, it will not limit your risks for loss.
Choosing the right trading partner
The right selection of the trading partner is as important as choosing the base capital. The right partner can help you create an influence over proper execution, pricing, and customer satisfaction. Take time to decide the partner and select it according to your need.
Bottom line
The above-detailed steps will help you to be a successful trader and help you towards success. But, remember, trading is an art, and the only way to ace it is by discipline and practice.
Global ICT Excellence Awards rated highly Moscow for the startups ecosystem development
The Government of Moscow won the second place among state structures in the International contest Global ICT Excellence Awards in the Startup Ecosystem nomination. The award is given to organizations that have implemented the most successful startup support projects. The Malaysian Digital Economy Corporation (MDEC) won the first place. The winners were announced at the 25th World Congress of Information Technologies WCIT.
The jury of the award highly appreciated the Moscow Government programs for technology entrepreneurship. In particular, the experts rated the activities of the Moscow Innovation Cluster (MIC) aimed at transforming startups into a full-scale innovative business.
The cluster has combined all the main elements of the urban ecosystem for innovators. With its help, they can find partners and investors, organize production, establish cooperation with large companies, industrial, educational and scientific organizations.
Within the MIC framework, 11 intersectoral clusters specializing in developments of artificial intelligence, medicines, motor sports and other fields have been created. More than 10 thousand specialists from different fields participate in these projects alone.
More than 30 thousand organizations from Moscow and 80 more regions of Russia have already joined the Moscow Innovation Cluster. The cluster is supervised by the Moscow Department of Entrepreneurship and Innovative Development, and the City Department of Information Technology is responsible for its digital capabilities.
The programs of the Moscow Innovation Agency were also highly appreciated by the jury. Among them is the Moscow Accelerator project for scaling innovative solutions in promising batches in partnership with leading corporations. In two years, 13 thematic tracks were organized, for participation in which more than 4.8 thousand applications were received. Another major project is a pilot innovation testing program intended for testing ready-made technological products in urban environment. More than 140 sites in 18 branches are available for piloting. At the moment, 110 tests have been completed, 41 more are in the process of testing.
The Global ICT Excellence Awards have been awarded for more than 20 years for the best innovative solutions in the private and public sector aimed at developing information and communication technologies and improving the quality of people's lives. Its founder is the World Information Technologies and Services Alliance (WITSA). The organization includes more than 80 countries.
Why financial institutions are banking on sustainability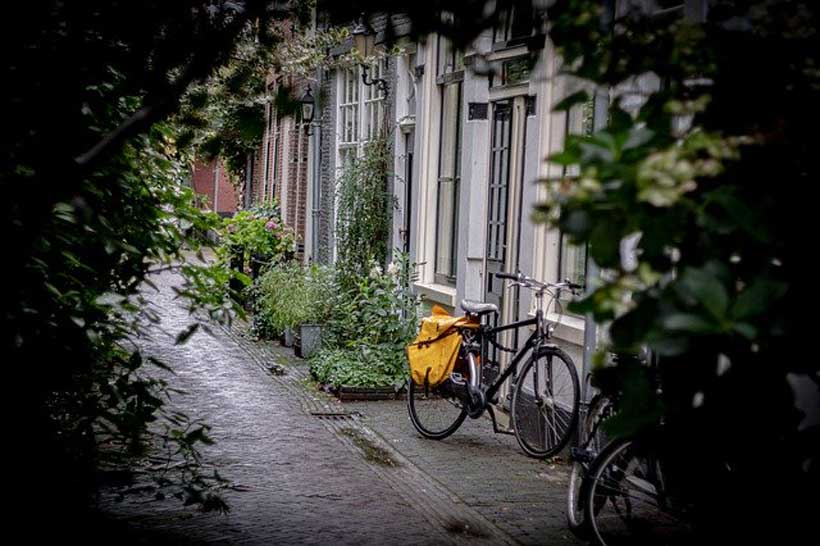 Eric Usher's day planner is filled with meetings with the heads of some of the world's biggest banks. And while he has years of experience working with the financial industry, his mission isn't profit. It is to support and challenge banks and other financial institutions to lay the foundation for a more sustainable future.
Usher is the head of the United Nations Environment Programme Finance Initiative (UNEP FI), a partnership between UNEP, banks, insurers and investment companies that has established among the most important sustainability frameworks for the sector. Its aim is to align private money with the UN Sustainable Development Goals that aim to shift our economy to clean energy, eliminate hunger, foster gender equality and achieve more than a dozen other social and environmental targets.
In his role, Usher has worked with financial institutions to put sustainability at the heart of their business strategy.
"If we want to meet global sustainability challenges, we absolutely need the support of the private sector," said Usher recently. "There just isn't enough public money out there, especially in the wake of COVID-19, to finance the massive structural changes our societies desperately need."
The Organization for Economic Cooperation and Development estimates it will cost $6.9 trillion annually through 2030 to finance the sustainable development goals.
Usher's comments came just ahead of the United Nations Climate Change Conference of Parties, known as COP26. The gathering came with the planet slipping dangerously behind the goals of 2015's landmark Paris Agreement and already experiencing the effects of a changing climate. Progress towards the other Sustainable Development Goals has also been uneven.
Origins of a movement
UNEP FI was born out of a group of six banks that met on the sidelines of 1992's Rio Earth Summit, considered by many as one of the most important environmental gatherings of the last three decades.
Nearly 30 years later, more than 450 financial institutions are members of what is the UN's largest partnership with the finance industry.
In the past year alone, member banks have given 113 million vulnerable customers access to financial services and advised over 15,000 companies on their climate strategies.
Not only is that work helping people and the planet, it's also securing the future of financial stability. The burgeoning green economy is creating a host of new investment and lending opportunities. Institutional investors and retail banking customers are increasingly demanding that financial institutions uphold environmental standards. And, perhaps most importantly, a growing number of financial institutions have realized that financing fossil fuels, and other projects that harm the environment, is bad for their long-term future.
"I truly believe that the next 30 years of our economy and our society, can't be like the last 30 years," said Guy Cormier, CEO of Desjardins Group, one of Canada's largest financial services companies. "The activities of a financial institution can make a real difference in the lives of the people and also in the environment."
Becoming more environmentally sustainable requires banks, insurers and investors to redesign their business models, says Usher.
"Traditional risk (in the financial sector) looks at what failed in the past," said Usher, "With climate change that doesn't work. Now it's about forecasting the future, which isn't easy and therefore is an area that we work with our members to develop the norms and standards needed to respond."
The latest Intergovernmental Panel on Climate Change , released in September, finds that nearly every corner of the world has been touched by climate change. UNEP's Emissions Gap Report 2021 found that, even with new national climate pledges and mitigation measures, the world is still on track for a global temperature rise of 2.7°C by the end of the century, which could lead to catastrophic climate impacts. To keep global warming below 1.5°C this century, the aspirational goal of the Paris Agreement, countries would need to halve annual greenhouse gas emissions in the next eight years.
With this as a backdrop, Usher says the work of the UNEP FI has never been so important.
"There really is no time to waste," said Usher. "The current decade is critical to determining the future of our species and our planet."
Guiding principles
To shepherd the financial industry towards sustainability, UNEP FI has unveiled a series of guiding frameworks including:
These industry frameworks have attracted widespread support among financial institutions. Some 80 per cent of the investment industry has committed to the Principles for Responsible Investment while 260 banks, representing $70 trillion in assets, have signed onto the Principles for Responsible Banking.
The Principles [for Responsible Banking] are very much hinged on the Paris Agreement as well as the Sustainable Development Goals," said Siobhan Toohill, Group Head of Sustainability, Westpac. "It's clear that climate change is a really significant factor that banks need to address… and there are areas of impacts that we need to give closer attention to, such as biodiversity."
A progress report, released in October, highlights the accomplishments of the responsible banking principles initiative. Among other things, it found that signatories have mobilized at least $2.3 trillion in sustainable financing. What's more, 94 per cent of banks identify sustainability as a strategic priority.
The industry frameworks developed by UNEP FI help financial institutions embed sustainability into all aspects of their business. But with more than US$100 trillion required to transition the global economy to net-zero emissions by 2050 – and US$32 trillion of that over the next decade – there is an urgent need to focus financing on helping to achieve that goal.
Three UNEP FI-convened groups are working with more than 170 investors, banks and insurers to develop the tools and science-based guidance to use with their customers and the companies they invest in to decarbonize their businesses. The financial institutions are setting targets every few years and making their progress public via annual reporting to ensure that their work can be measured and scrutinized, and that they keep their commitments on track.
The large number of financial institutions involved and the near-term action that has been committed to, have left Usher optimistic about the future.
"There's no question we have a lot of work to do to make our societies more sustainable," he said. "But in the private sector, the desire for real change is growing and that makes me hopeful."