Major impediments to Pakistan's economic growth
Pakistan's economy is, currently, faced with myriad problems.  These problems have been compounded by inconsistent and erratic economic policies followed during democratic and praetorian periods. Successive rulers kept taking loans and spending them as if they were grants. External Debt in Pakistan increased to US$ 113803 million in the third quarter of 2020 from US$ 112858 million in the second quarter of 2020 (State Bank of Pakistan). The debt is econometrically projected to be around US$ 117500 in about 12 months' time. By the end of year 2021, it would be about US$ 118500 million.
Pakistan's debt burden has a political tinge. The USA rewarded Pakistan by showering grants on Pakistan for joining anti-Soviet-Union alliances (South-East Asian Treaty Organisation and Central Treaty Organisation).  With advice from a Harvard group of economists, Ayub Khan tried to steer the economy in a planned and prioritized manner.  A Perspective and five-year plans were drawn up, implemented and evaluated after the due period. The less said about the subsequent period, the better.
The grants evaporated into streams of low-interest loan which ballooned as Pakistan complied with forced devaluations or adopted floating exchange rate. Soon, the donors forgot Pakistan's contribution to the break-up of the `Soviet Union'. They used coalition support funds and our debt-servicing liability as `do more' mantra levers.
In economics there are burden-of-debt models that could help decide how productively the debt should be so used that both principal and debt-service could be repaid. Unfortunately we spent the debt as if it were a non-repayable windfall bonanza.
Odious debts
Apparently, all Pakistani debts are odious as they were thrust upon praetorian regimes to bring them within anti-Communist (South East Asian Treaty Organisation, Central Treaty Organisation) or anti-`terrorist' fold. To avoid unilateral refusal of a country to repay odious debts, UN Security Council should ex ante [or ex post] declare which debts are `odious' (Jayachandaran and Kremer, 2004). Alternatively, the USA should itself write off our `bad' debts.
But Pakistan and its adversaries are entrapped in a prisoner's dilemma. The dilemma explains why two completely rational players might not cooperate, even if it appears that it is in their best interests to do so. .The ` prisoners' dilemma' was developed by RAND Corporation scientists Merrill Flood and Melvin Dresher and was formalized by Albert W. Tucker, a Princeton mathematician.
No sustained action for forgiveness of `odious debts
Several IMF and US state department delegations visited Pakistan. But, Pakistan could not tell them point-blank about non-liability to service politically-stringed debts. The government's dilemma in Pakistan is that defence and anti-terrorism outlays (26 per cent) plus debt-service charges leave little in national kitty for welfare. Solution lies in debt forgiveness by donors (James K. Boyce and Madakene O'Donnell(eds.), Peace and the Public Purse.2008. New Delhi. Viva Books p, 251).
Debt forgiveness promotes growth
Debt forgiveness (or relief) helps stabilise weak democracies, though corrupt, despotic and incompetent. Research shows that debt relief promotes economic growth and boosts foreign investment. Sachs (1989) inferred that debt service costs discourage domestic and foreign investment. Kanbur (2000), also, concluded that debt is a drag on private investment.
In fact, economists have questioned justification of paying debts given to prop up a regime congenial to a dominant country. They hold that a nation is not obliged to pay such `odious debts' (a personal liability) showered upon a praetorian individual (p. 252 ibid.). Legally also, any liability financial or quasi-nonfinancial, contracted under duress, is null and void.
In an interview with Associated Press, Pakistan's prime minister called upon the world community to write off the debt burden of poor countries so as to help them cope with COVID19 epidemic (Dawn March 17, 2010). But, his voice proved to be a voice in the wilderness.
No formal application for write-off: Successive Pakistan governments treated loans as freebies. They never abided by revised Fiscal Responsibility and Debt Limitation Act. Nor did our State Bank warn them about the dangerous situation.
What a pity! Whenever International Monetary Fund's delegations visit, Pakistan's representatives keep mum about the politically-motivated odious nature of our debt burden. They lack the nerve to tell them point-blank Pakistan's non-liability to service politically-stringed debts. They government's dilemma in Pakistan is that defence and anti-terrorism outlays plus debt-service charges leave little in national kitty for welfare. Solution lies in debt forgiveness by donors (James K. Boyce and Madakene O'Donnell (eds.), Peace and the Public Purse.2008. New Delhi. Viva Books, p. 251).
Benefits of Write-Off: Debt forgiveness (or relief) helps stabilise weak democracies, though corrupt, despotic and incompetent. Research shows that debt relief promotes economic growth and boosts foreign investment. Sachs (1989) inferred that debt service costs discourage domestic and foreign investment. Kanbur (2000), also, concluded that debt is a drag on private investment.
Political parties without economic agenda
Parties win elections by pandering to base sentiments of the people. A key element of election slogans is always 'change'. But, the nitty-gritty of the 'change' remains a strictly guarded mumbo jumbo. Sincerity demands that the parties should spell out their policies with regard to various factors of production, i.e. land, natural resources, the socio-economic milieu, labour, capital and organisation. But, they keep mum about their agenda. In their hearts, the leaders knew that the voters have little choice. They would vote either for the charisma of one leader or against the hatred of another. The voters do not force the leaders to give a dispassionate perception of the country's problems along with an inventory of prioritised solutions.
Intellectual apathy has been the hallmark of elections. There is no tradition of political parties having shadow cabinets with a bagful of alternative policies.
The taxation proposals do little to squeeze the haves. Nothing is done to reduce inequitable distribution of wealth and economic power. No heed is paid to the structure of our society. How did the filthy rich, the feudal lords and the industrial robber barons come into being? If accumulated wealth in a few hands is rooted in wrongdoing, a considerable chunk of it should be mopped up. Vested interests resist the change.
The British created a class of chieftains to suit their need for loyalists, war fundraisers and recruiters in the post-'mutiny' period and during the Second World War. A royal gubernatorial gazetteer states: "I have for many years felt convinced that the time had arrived for the Government to try to introduce some distinction for those who can show hereditary services before the Humble Company's rule in India ceased. I have often said that I should be proud to wear a Copper Order, bearing merely the words 'Teesri pusht Sirkar Company ka Naukar' (Third generation Company's servant)." A feudal aristocracy was created whose generations ruled post-independence governments. Some pirs and mashaikh (religious leaders) even quoted verses from the Holy Quran to justify allegiance to the Englishman (amir), after loyalty to Allah and the Messenger (PBUH). They pointed out that the Quran ordained that ehsan (favour) be returned with favour. The ehsan were British favours like titles (khan bahadur, nabob, etc), honorary medals, khilat with attached money rewards, life pensions, office of honorary magistrate, assistant commissioner, courtier, etc. A Tiwana military officer even testified in favour of O'Dwyer when the latter was under trial. Ayub Khan added the chapter of 22 families to the aristocracy, a legacy of the English Raj.
About 460 scions of the pre-partition chiefs along with industrial barons created in the Ayub era are returned again and again to the Assemblies. They do not allow agricultural incomes, industrial profits or real estate to be adequately taxed.
Economic advisor's view of the economic malaise
In his book Growth and Inequality in Pakistan: Agenda for Reforms (pages 383 to 403), Hafiz A. Pasha has unwound the tangled skein of Pakistan's economic malaise. He laments that income-and-wealth-tax rules and regulations are so drafted as to facilitate `state capture by the elite'.
The tax-concession-and-exemption laws" give special privileges to different vested interests. The privileges are in the form of "preferential excess to land, bank credit, etc, which facilitate faster accumulation of assets". He visualises "elite "as "the conglomeration of rich powerful people in society". Among the "elite state captors", he includes "large land-owners, defence establishment, multinational companies, urban property developers, and owners, and so on" (page 383, ibid.).
Large landowners
To Pasha, this group has, since partition, enjoyed tax privileges, like exemption from income tax on agricultural incomes (now devolved upon provinces after the 18th amendment). There are only 13,438 landowners (with average land holding of 435 acres) constituting only 0.2 per cent of the population of farmers in the country. The large landowners own about 11 percent of the whole farm area (Agriculture Census 2010).
Under the pressure of the International Monetary Fund, a tentative agriculture-income tax was imposed in the Punjab and Sindh exempting holdings of 12.5 acres. The maximum tax rate was Rs. 250 per acre for farms exceeding 25acreas. It yielded only about five per cent of the average net incomes per year.
Later the tax was imposed on net incomes exceeding Rs. 300,000. Income up to Rs. One lac was tax-exempt. The revenue from this tax during 2017-18 was paltry Rs. two billion equivalent to only 0.07 per cent of the net income from crops.
Agricultrue income is a tax haven
The potential revenue from agricultural income is Rs. 103 billion (based on 2017-18 Gross Domestic Product) if it is treated at par with urban tax income.
Water charge (abiana)
The water charge is one-tenth of the actual cost incurred by the government. (Rs, 15 billion).The water charge is less than Rs 100 per acre.
Wheat and sugar subsidized procurement
Procurement price of wheat, at Rs. 1300 per 40 kilogram, is 25 percent higher than the price of imported wheat (Rs. 90 billion provincial subsidy). The concession on agricultural incomes, low water charges and high procurement price added over Rs, 200billion to the incomes of large farmers' '.
Government barred from undertaking land reforms
A 3-2 vote judgment of the Shariat Appellate Bench of the Supreme Court of Pakistan in the Qazalbash Waqf v. Chief Land Commissioner, Punjab case on August 10, 1989 (made effective from March 23, 1990) blocked land reforms in Pakistan. It uncannily strengthened feudal aristocracy. Pakistan can't do away with all jagirs as did India way back in 1948 because of the afore-quoted judgment. Mufti Muhammad Taqi Usmani writes in his lead judgment:
" 1. … Everything in the world actually belongs to Allah and he has granted humans the right to utilize them within the limits of divine laws. … There are certain obligations on the person who uses the land. The right to property in Islam is absolute, and not even the state can interfere with this right.
2. Islam has imposed no quantitative limit (ceiling) on land or any other commodity that can be owned by a person.
3. If the state imposes a permanent limit on the amount of land which can be owned by its citizen, and legally prohibits them from acquiring any property beyond that prescribed limit, then such an imposition of limit is completely prohibited by the Shariah."
The two dissenting judges, Nasim Hassan Shah and Shafiur Rahman argued that a limit on land holdings was necessary to reform society and alleviate poverty.
Could our parliament reopen the case to align it with its dream of a Medina welfare state? Medina state, like Singapore, owned all land. Are jagirs a divine or a British gift? How did the filthy rich, the feudal lords and the industrial robber barons come into being? If accumulated wealth in a few hands is rooted in wrongdoing, a considerable chunk of it should be mopped up. Peek into the pre-partition gazetteers and you would know the patri-lineage of many of today's Tiwanas, Nawabs, Pirs, Syed, Faqirs, Qizilbashs, Kharrals, Gakkhars, and their ilk. Taqi Osmani overlooked that a feudal aristocracy was created whose generations ruled post-independence governments. Read Zahid Hussain's article, `House of feudals', in the April 1985 issue of Herald. Is it anathema to look into the origin of land grants or wealth accumulation in public interest? Why not tax them heavily to fund basic needs of the downtrodden?
Defence Establishment
According to Pasha, "the lump sum budgetary allocation for defence in 2018-19 is Rs. 1492 billion this is equivalent to over 30 per cent of the total projected federal current expenditure budget for the year (p.385. ibid.).
A critique of Pasha's view
A bitter lesson of history is that only such states survived and were able to strike a balance between constraints of security and welfare. Garrison or warrior states vanished as if they never existed. Client states, living on doles from powerful states, ended up as banana republics. We should at least learn from the European security experience. In Europe, potent external threats forced weaker states to coalesce.
History shows some states collapsed suddenly while others decayed gradually. Just think of what great status were empires like Austria-Hungary, Spain, Portugal, the Netherlands, Sweden and Tsarist Russia (exposed to the 1917 revolution) and even the erstwhile USSR.
A common feature of all strong states had been that they had strong military and civil institutions, de jure capability to defend their territory and policies that favoured the citizenry rather than dominant classes — feudal lords, industrial robber barons and others.
India's rising defence expenditure ratchets up Pakistan's defence outlays. Unless India lowers its defence outlay it is difficult for Pakistan to reduce its defence expenditure.
Conclusion
Factors contributing to Pakistan's economic malaise are obvious. However political will to grapple them is lacking.
Economic Restructuring Key to Coping with Risks in China's Economy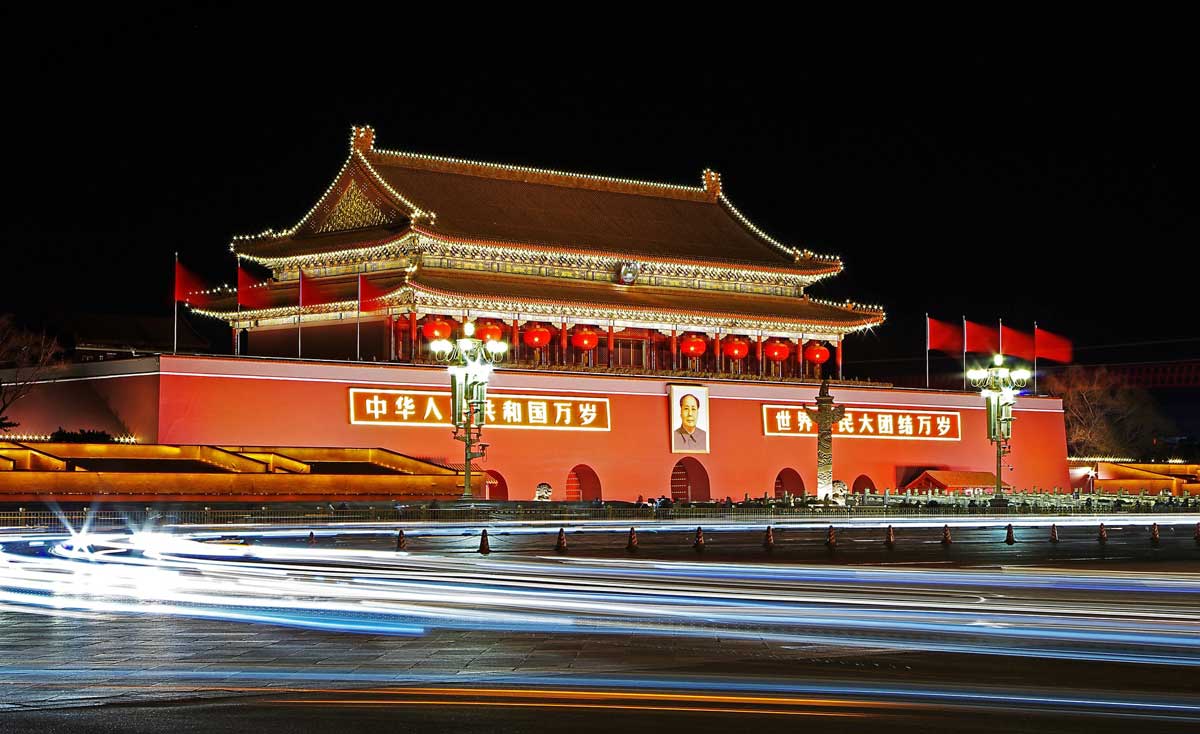 Authors: Ibrahim Chowdhury, Ekaterine T. Vashakmadze, Yusha Li*
Just over two years after the COVID-19 pandemic caused the deepest global recession since World War II, the global economy continues to face a series of acute shocks. The war in Ukraine has not only led to a humanitarian crisis but is also having substantial effects on commodity markets, trade flows, inflation, and financial conditions which have deepened the slowdown in global growth.
As a result, the world economy is expected to experience its sharpest deceleration following an initial recovery from global recession in more than 80 years, as highlighted by the World Bank's "Global Economic Prospects" report published on June 7. Global growth is projected to slow down from 5.7 percent in 2021 to 2.9 percent in 2022 with activity declining markedly in the eurozone, which has closer economic links with Russia, and US growth slowing to less than half of 2021, reflecting sharply higher energy prices, tighter financial conditions, and persistent supply disruptions.
The global context will also weigh on China's outlook in 2022, by sharply reducing export growth and dampening confidence amid heightened geopolitical tensions. This is expected to exacerbate the slowdown caused by recurrent COVID-19 outbreaks in some places and related lockdowns in parts of China which have disrupted supply chains and significantly weakened household and business activity. Following a strong 8.1 percent rebound in 2021, the World Bank expects China's growth to slow to 4.3 percent this year. This rate of growth is below the economy's potential-the sustainable growth rate of output at full capacity.
Our forecast reflects the sharp deceleration in activity in the second quarter of 2022 that took place despite policy actions to cushion the economic slowdown. With the easing of pandemic controls in Shanghai and Beijing, and barring any major COVID-19 outbreaks, growth momentum is expected to rebound in the second half of 2022, helped also by additional policy stimulus announced by the State Council, China's Cabinet, last month. The normalization of domestic demand conditions, however, is expected to be gradual and will only partly offset the economic damage caused by the pandemic in the earlier part of the year.
While China has the macroeconomic policy space to react to domestic and external headwinds, our latest "China Economic Update" argues that policy makers face a dilemma between keeping COVID-19 under control and supporting economic growth. Indeed, stimulus policies are less effective in places where pandemic restrictions remain in place. Yet letting COVID-19 spread would likely hurt growth even more.
Over the medium term, greater efforts are needed to shift away from the old playbook of investment-led stimulus to boost economic growth because high levels of indebtedness of corporations and local governments will limit the effectiveness of policy easing and increase financial stability risks.
To address these balance sheet constraints, policymakers could shift more of the stimulus onto the balance sheet of the central government. They could also direct public investment toward the greening of infrastructure. Recent announcements seem to go in this direction.
Also, fiscal support could shift beyond tax relief for enterprises to target measures to encourage consumption directly. For example, the wider use of consumption vouchers could lift consumer spending in the short term in places where COVID-related restrictions have been lifted. Reforms to strengthen automatic stabilizers such as unemployment insurance and other social safety nets could also help increase consumption, particularly among the poor and vulnerable that have a lower propensity to save.
China's housing market downturn in the midst of the recent global deceleration exemplifies the limits to past stimulus efforts. For over two decades, China's real estate sector has grown at a remarkable pace and become a principal engine of economic growth. As of end-2021, total real estate investment stood at 13 percent of GDP, compared with 5 percent in OECD member states. If one takes into account inputs along the supply chains, the real estate sector drives around 30 percent of China's GDP. A disorderly adjustment in the real estate sector would thus have major economic consequences.
Our report provides specific recommendations for dealing with these risks. In the short term, ensuring adequate liquidity and carefully monitoring the health of the financial sector to avoid spillovers remain key. Over the medium term, several structural reforms would put the real estate sector on a sounder footing.
China's inner cities could be made denser, more productive and more livable through changes to urban planning that move away from the past extensive model of urbanization. This would need to be implemented in conjunction with fiscal reforms to expand the revenue base of cities beyond land sales.
At the same time, financing options for real estate developers would need to be broadened through the expansion of project-based financing or the greater participation of institutional investors such as "Real Estate Investment Trusts". In addition, a robust and predictable framework for debt resolution and corporate insolvencies would help reallocate capital from troubled developers.
Finally, further liberalization of the financial system would expand the range of investment options for households and reduce the propensity to buy and hold empty properties as investment vehicles.
Despite the current challenging environment, China's economic policies to support a rapid recovery should remain geared toward tackling the country's structural challenges. Rebalancing demand toward consumption, improving capital allocation and labor mobility, and greening China's development model would help ensure that future growth is stable, inclusive and sustainable.
*Ibrahim Chowdhury is World Bank senior economist for China; Ekaterine T. Vashakmadze is World Bank senior country economist; and Yusha Li is a World Bank economist.
First publish on China Daily / World Bank
The Rise of the Sovereign Wealth Funds And How They Are Affecting Global Politics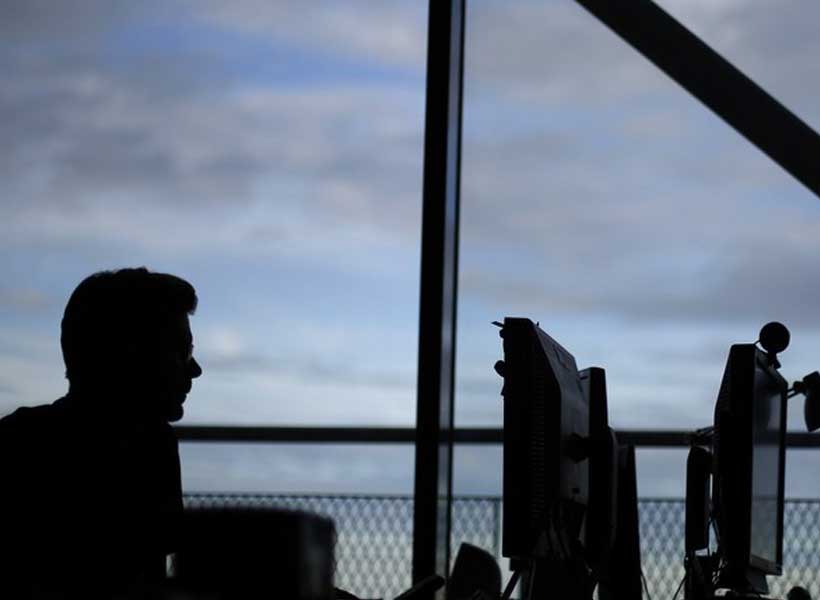 A revolution is taking place in world finance, and it appears that the world is sound asleep. Investment entities owned by nations are rapidly forming in the world. These entities are called Sovereign Wealth Funds (SWFs). While the SWFs started out by investing in purely corporate debt, the SWFs have begun investing in equities, bonds (both private and government) and commercial real estate. With SWFs capital increasing, the economic power eventually will translate into political power in global politics.
The term sovereign wealth fund was first coined by Andrew Rozanov in his article "Who holds the wealth of nations?" Sovereign wealth funds are a state-owned investment fund or entity that are funded primarily by: balance of payments surpluses; official foreign currency operations; proceeds from selling state lands to private entities; rent of state land to private corporations or individuals; taxes on corporations extracting mineral resources from state-owned lands; and fiscal surpluses and receipts resulting from resource exports.
The first recognized sovereign wealth fund is the Kuwait Investment Authority. The fund was established in 1953 with profits from the sale of Kuwaiti oil. The objective of the fund is to preserve wealth and to allow Kuwait to transition from an oil-exporting economy to a newer and more stable source of income for Kuwait and its population.
From 1953 to the present day, there are now 91 sovereign wealth funds in the world, with assets of over $9.1 trillion
Top 10 Sovereign Wealth Funds Country (in billions) 2021
Norway Government Pension Fund Global Norway $1,364
China Investment Corp. China $1,222
Kuwait Investment Authority Kuwait $693
Abu Dhabi Investment Authority UAE $649
Hong Kong Monetary Authority Hong Kong $580
Temasek Holdings Singapore $484
National Council for Social Security China $447
Public Investment Fund Saudi Arabia $430
Investment Corp. of Dubai UAE $422
There are informal rules of conduct for sovereign wealth funds under the Santiago Principles. While seeking to promote greater accountability of sovereign wealth funds, the Principles are voluntary and there is no enforcement mechanism. The Linaburg-Maduell Transparency Index which measures public transparency of sovereign wealth funds can be found here.
The Financial and Political Power of National SWFs
China's recent military buildup and seizure of the Philippine's Exclusive Economic Zone (EEZ) in the South China Sea has been made easier by the success of China's SWFs. The cost of the artificial island Fiery Cross Reef is estimated to have cost China $11.5 billion. The latest known increase in military spending for China was $13.3 billion, easily financed by CIC's earnings from 2017.
The Investment Corporation of Dubai has been using DP World, which it purchased in 2006, to expand its political and military presence in the sensitive geopolitical area of the Gulf coast and Somaliland. DP World has purchased a 30-year concession, with a 10-year automatic extension, in the Port of Berbera on the Red Sea in the Republic of Somaliland. Berbera is located just across from Yemen, with the strategic Bab-el-Mandeb Strait in between them. Some 4 million barrels of oil pass through these straights daily. The UAE military is training the Somaliland military and establishing a naval base in the port. DP World is also developing the port of Bosaso in Puntland, another breakaway region of Somalia, and is currently considering investing in a third port in Barawe.
The Russian Sovereign Wealth Fund, the National Wealth Fund, has a valuation of $174.9 billion. Using its SWF, Russia has been following a policy of gaining influence in what they call the "Middle Eastern and North African" countries, aka MENA. The Russian goal is to increase its economic and political ties with the Persian Gulf states rich with oil.
With sanctions from the West cutting off Russia's ability to borrow capital, Russia is dipping into the $174.9 billion pension fund to help fund Russian banks and to keep them afloat. The Russian's also have the Russian Direct Investment Fund (RDIF)
The RDIF was created to assist foreign companies invest in Russia without the entanglements of going through the Russian bureaucracy.   The RDIF was responsible for the research into a Covid-19 vaccine, Sputnik V.
The Norwegian Sovereign Wealth Fund
he Norwegian Government Pension Fund is in reality two different funds. There is the Government Pension Fund Global (GPFG) and the Government Pension Fund Norway (GPFN). The GPFG is that part of the fund that invests in equities worldwide, along with government and corporate bonds and real estate investments, again worldwide. The GPFN invests in Scandinavian countries and in equities that are listed in the Oslo stock exchange. Both of the funds are managed by the Norges Bank. The Government Pension Fund Global earned $180 billion in 2019.
Nicolai Tangen, the CEO of the Norwegian Government Pension Fund, has signaled a dramatic change in its philosophy on investing in stocks, bonds, and land worldwide. Tangen is the founder of AKO Capital, a multi-billion-dollar investment company, and one of the largest investment banks in Europe. Tangen, in an interview with the Financial Times, said that "his role is to create a 'safe area' where people in the fund can take risks." Given Tangen's performance as an investment manager at AKO Capital, it can safely be assumed that the investment policies of the world's largest sovereign wealth fund will be more aggressive in the investment of its assets in the world market in the near future.
In 2021, the fund placed the private beer company Kirin on its watch list because of the governing military junta ties to this company. The fund is closely watching Kirin's plans to end its manufacturing of Kirin beer in Myanmar. The fund has publicly stated that it would dissolve its stake in Kirin should Kirin continue to operate manufacturing facilities in Myanmar.
Saudi Arabia's Public Investment Fund
Saudi Arabia's Public Investment Fund (PIF) was first established in 1971 and is currently valued at $360 billion. At first, PIF invested in conservative causes, but this has changed.
In the first quarter of 2020, the PIF poured $7.7 billion into blue-chip stocks such as Citigroup, Facebook, and the oil firm Total, but sold these stocks in the second quarter to take advantage of the higher prices of these company's stocks and bonds. PIF invested $4.7 billion into exchange-traded funds. In July of 2020, the PIF boosted its public markets team by hiring Maziar Alamouti, the former head of Quilter Investors, a wealth management firm. According to a senior Gulf banking manager, executives at PIF are engaging in more equity analyst calls and are using global brokers to execute trades at their direction. In 2020, PIF had a return on investment of 7% and expects to expand the value of the fund to nearly $1.9 trillion by 2030. In order for PIF to achieve this ambitious goal, the fund will have to take risks normally associated with a private investment bank.
Possible Economic Consequences of the Rise of Sovereign Wealth Funds
The rise, and now evolving nature of sovereign wealth funds, pose a new wrinkle in financial investments in business capital markets worldwide.
One of the effects of the more pro-active investment activities of sovereign wealth funds is the economic concept of "crowding out." While the term crowding out has typically been used to define government spending driving down private sector spending, the rising commercial investments by sovereign wealth funds globally will eventually crowd out the private investment banks by undercutting their ability to compete in the intermediation of capital worldwide.
With private investment capital unable to compete with a national sovereign wealth fund, various funds have the possibility of evolving into entities competing for power and influence on the world stage, thereby increasing the chances of open warfare among nation-states who wield power through their sovereign wealth fund.
The ability of a sovereign wealth fund to bring large amounts of capital to bear in private investment also brings with it an implicit ability to pressure foreign governments to support the parent company of any sovereign wealth fund in political matters.
While the United States has a protective measure against such pressure in the Committee of Foreign Investment in the United States (CFIUS), which was recently reformed and strengthened by the Foreign Investment Risk Review Modernization Act of 2018 (FIRRMA), the question has to be asked do the other modern economies of the world have the same protections in place? While the EU has adopted regulations for some protection against outside investors, EU regulations only suggest that member states review foreign investment in their respective economies.
It is not inconceivable that a sovereign wealth fund, such as the Saudi or the Chinese sovereign wealth fund might be used to pressure governments currently friendly to the United States to oppose a political initiative that would bring about an unfavorable result to the standing of the United States on the world political stage. CFIUS would not be able to affect such a scenario.
Trade, regional integration and collaboration: an agenda for Brazil and Latin America
Authors: Pablo Acosta, Folha de S. Paulo*
Over the last two decades there has been steady progress towards more integrated regional economies in almost every part of the world. The levels of regional integration in Latin America, however, are pale in comparison to those of other regions. The disproportionately high costs of trading within the region arising from outdated trade policies, poor transportation and logistics infrastructure, as well as inefficient trade facilitation, are significant obstacles to closer integration.
Latin American and Caribbean countries remain with the lowest international trade rates as a share of GDP in the world (43.3% in comparison to 55.3% for OECD Members, or 59.4% for Europe and Central Asia, according to the 2020 World Development Index), and Brazil weighs in the regional performance with a share of just 32% of trade to its GDP.
For business owners who operate on the principle that time is money, delays that hold up the delivery of goods represent an agonizing loss of potential earnings. When those delays result in empty factories and workers with nothing to do, the waste of resources is even more frustrating.
Complicated border procedures—neither business-friendly nor aligned with international standards—are often to blame. Changing this is key to unlocking the countries' economic potential, increasing competitiveness and positioning the region as an effective trade destination. Trade facilitation and regional integration helps local companies create new jobs and contribute to the economic growth.
The Authorized Economic Operator (AEO) program, which was created by the World Customs Organization in 2005, is set to make a major change in this scenario. It is among the most effective measures to facilitate intraregional trade and is gaining momentum in Latin America. The requirements for obtaining AEO status are strict, and operators are usually assessed and accredited based on their trade compliance, financial records, operating systems, communication and information quality, and international supply chain security.
AEO programs translate into several benefits for business, including more simplified border procedures for AEO-certified traders, expedited processing and release of shipments, and reduced clearance times. They also represent less paperwork, fewer inspections, reduced fees and costs, fewer challenges and delays, and increased trust between traders and border authorities, as well as between traders and clients.
Governmental agencies also benefit from AEO initiatives. For example, better use of human resources enables the agencies to allocate funds to more urgent needs. Improved business processes result in faster processing and clearance times. Enhanced compliance and better alignment with international standards also facilitate trade by simplifying procedures.
Since the Department of the Federal Revenue introduced the AEO program in Brazil in 2014, it has grown to almost 500 accredited companies, representing over 27% of all import and export declarations currently representing 40% of all imports (in value). The AEO program has helped boost exports and streamline import processes. It has also promoted low-risk trade environment for importers and exporters and led to greater speed and predictability of cargo in international trade flows.
In 2018, Brazil's National Confederation of Industry (CNI) estimated that the AEO program can lead to cost savings of US$17.8 billion for exporters and importers in the country between 2018 and 2030 if it is fully implemented. CNI also predicted a potential to increase the flow of international trade by around US$30.7 billion in the same period.
Some of these anticipated impacts have already been verified by the private sector. According to General Electric/CELMA – a company that exports maintenance services for aircraft engines – the AEO program coupled with other trade facilitation reforms have substantially reduced the time (by 68%) and costs (by 67%) related to international trade for the company.
The success of the Brazilian AEO program is crossing the border to other Latin American countries. In 2019, the Heads of Customs Administrations from 11 Latin American countries met to discuss matters related to border management in the region, resulting in the Sao Paulo Declaration on enhanced collaboration. On May 18th, 2022, the countries met again to sign a regional mutual recognition agreement of AEO programs. Participating countries included Brazil, Argentina, Bolivia, Colombia, Chile, Costa Rica, Guatemala, Paraguay, Peru, Dominican Republic and Uruguay.
The agreement is an important step in improving integration in the region. The harmonization of the AEO program across the 11 countries is expected to facilitate mutual market access by eliminating duplicative certification and requirements. This in turn would reduce cargo inspections based on risk management measures and speed up the clearance of goods. It also includes the prioritization of measures to respond to disruptions in the flow of trade due to increased security alert levels, border closures and/or natural disasters, dangerous emergencies, and other serious incidents.
While the signing of the regional recognition agreement is an important step towards closer regional integration, a lot of work remains to further secure and facilitate trade. In order to achieve best performance, the countries still need to expand the accessibility of the AEO program to small and medium enterprises and develop a single-government AEO program, with a priority focus on the agriculture and health agencies' border controls that most often are not fully integrated. The countries should also implement a monitoring framework to track the benefits under the framework of the agreement. Improving regional and trade integration is critical for the growth and development agenda for Brazil and the region.
This article was coauthored by World Bank colleagues Ernani Checcucci, Heidi Stensland W., and Marisa Zawacki.