Investment in Upskilling Could Boost Global GDP by $6.5 trillion by 2030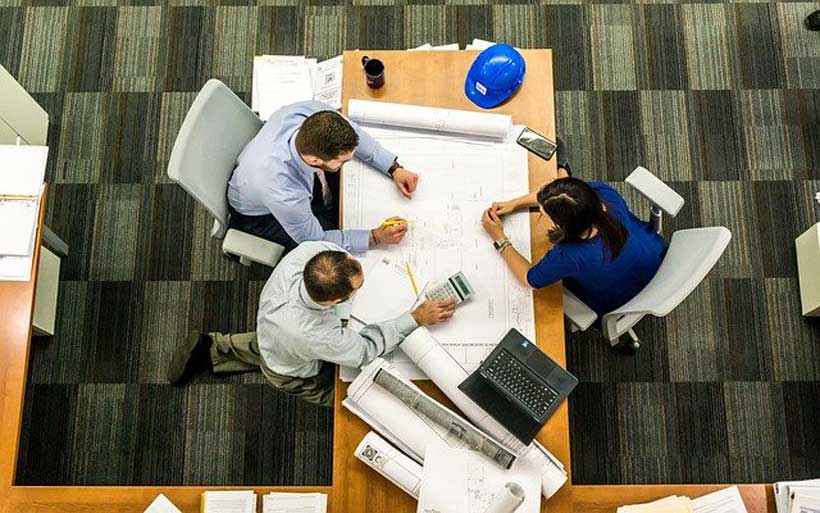 Accelerated investment in upskilling and reskilling of workers could add at least $6.5 trillion to global GDP, create 5.3 million (net) new jobs by 2030 and help develop more inclusive and sustainable economies worldwide. These are the key findings of a World Economic Forum report published today.
The report, Upskilling for Shared Prosperity, authored in collaboration with PwC, finds that accelerated skills enhancement would ensure that people have the experience and skills needed for the jobs created by the Fourth Industrial Revolution – boosting global productivity by 3%, on average, by 2030. The newly created jobs will be those that are complemented and augmented – rather than replaced – by technology.
"Even before COVID-19, the rise of automation and digitization was transforming global job markets, resulting in the very urgent need for large-scale upskilling and reskilling. Now, this need has become even more important. And – as we highlight in our new insight report with the Forum – upskilling is key to stimulating the economic recovery from COVID-19 and creating more inclusive and sustainable economies. To make this happen, greater public-private collaboration will be key. We're delighted to be part of the Reskilling Revolution platform, which will help foster greater action, collaboration, accountability and progress on this important topic," said Bob Moritz, Global Chairman, PwC.
One year of impact through the Reskilling Revolution
The research on upskilling supports the work of the Reskilling Revolution platform. Launched at the World Economic Forum Annual Meeting in Davos-Klosters in January 2020, the Reskilling Revolution set out to provide better education, skills and work to one billion people by 2030. In its first year, despite the pandemic and economic downturn, the platform's initiatives are estimated to have benefitted more than 50 million people globally through rapid reskilling, upskilling and redeployment.
"Millions of jobs have been lost through the pandemic, while accelerating automation and digitization mean that many are unlikely to return. We need new investments in the jobs of tomorrow, the skills people need for moving into these new roles and education systems that prepare young people for the new economy and society. Initiatives like the Reskilling Revolution hold the key to converting ideas into action and creating the necessary coordination between the public and the private sectors. There is no time to waste," said Saadia Zahidi, Managing Director, World Economic Forum.
After focusing in 2020 on setting up systems for rapid reskilling and upskilling – particularly vital in the midst of the pandemic – the initiative will continue to scale up its skilling work in its second year, while expanding its work in education, job creating investments and work standards.
"Investment in job creation, particularly climate-friendly jobs, is key to ensuring a Reskilling Revolution, and concerted action by governments and by business is needed urgently," said Sharan Burrow, General-Secretary, International Trade Union Confederation (ITUC).
Developing a common language for skills
The absence of a shared language for skills poses a significant obstacle for the reskilling and upskilling agenda. An additional report by the World Economic Forum, also launched today, provides a common taxonomy for skills to help employers, government and learning providers more efficiently match talent to jobs and learning opportunities.
The Global Skills Taxonomy: A Common Language to Unlock the Reskilling Revolution includes specific definitions and categorizations of skills, creating a common taxonomy for the labour market to adopt, from online training providers and universities to hiring managers in companies and education ministries. It consists of an interactive taxonomy with definitions as well as recommendations for adoption to inform hiring, reskilling and redeployment practices in the workplaces of the future.
More about the Reskilling Revolution
The Reskilling Revolution works through three action tracks: Forum-led initiatives that engage the public and the private sectors in joint initiatives; public-sector and multistakeholder initiatives; and company-led initiatives.
The Closing the Skills Gap country accelerators are developing and implementing national strategies for reskilling and upskilling. Accelerators are active in 10 countries with Georgia, Greece and Turkey having recently established accelerators, and a further six accelerators under discussion. Commitments made by established and planned accelerator countries and their member companies to reskill and upskill their employees are expected to reach up to 47 million individuals.
Comprised of major online learning providers, including Udacity and Coursera, and reaching 200 million learners worldwide, the Forum-led Skills Consortium aims to elevate online learning as an accepted route to employment to provide more opportunities for reskilling, upskilling and redeployment. Building on this success, the Chief Learning Officer Community brings together industry leaders in learning and development to transform workplace learning for 2.9 million employees.
In the year ahead, the Consortium, the community of Chief Human Resources Officers and Chief Learning Officers of the Reskilling Revolution platform will work on the adoption of the skills taxonomy to help make skills the key currency of the labour market and create greater efficiencies in the labour market.
The Preparing for the Future of Work industry accelerators are estimated to have reached nearly 8 million employees to prepare them with future-oriented skills. In addition, the Chief Human Resource Officer Community brings together companies' HR leaders to share best practices and mobilize action to provide better jobs and skills to a further 4 million employees.
Multistakeholder coalitions that joined the Reskilling Revolution, led by UNICEF and the ILO among others, have been focused on delivering better education and skills, through equalizing access to digital learning (mass teacher reskilling, or identifying, supporting and amplifying new approaches.
Company-led initiatives are helping future-proof their workforces, even in an economically constrained environment. Reskilling Revolution companies are leading new approaches to support their workforces, and their supply chains and communities through access to education, skills and better jobs. In addition to founding members of the platform, such as Adecco Group, LinkedIn and ManpowerGroup, the initiative recently welcomed new partner commitments from Royal Bank of Canada, Unilever and Verizon.
Financing Options Key to Africa's Transition to Sustainable Energy
A new whitepaper outlining the key considerations in setting the course for Africa's energy future was released today at the 2021 Sustainable Development Impact Summit. The report, "Financing the Future of Energy," outlines Africa's electricity landscape and financing options in context with the global drive to reduce carbon emissions.
Africa's power sector will play a central role in the transition from fossil fuel-driven power generation to a renewable-strong energy mix. According to the whitepaper written in collaboration with Deloitte, the migration to a multi-stakeholder-oriented net-zero power grid is being driven by "the 3Ds:"
Decarbonization: moving from fossil fuel sources to renewables
Decentralization: Shifting from centrally managed generation, transmission, and distribution to decentralized systems
Digitalization: Leveraging digital technology to advance the transition
The report contends that new coalitions and investments with developed nations and NGOs including the World Economic Forum must coordinate and enable countries to leapfrog existing technologies and infrastructure.
"The need for digitally smarter utility platforms and sustainable development programs will guide global leaders in helping to shape equitable and inclusive recovery programs," said Chido Munyati, Head of Africa at the World Economic Forum. "The entire continent remains vulnerable, but this whitepaper offers a view on what are viable financing options that exist today for clean energy sustainability and equitable recovery for all of Africa.
Funding will be the biggest hurdle to ensuring Africa's sustainable transition to Renewables at scale; there are many financing solutions available," said Mario Fernandes, Director, Africa Power Utilities and Renewables, Deloitte. "Africa's winners will be the ones that are able to leverage what exists while creating an enabling environment for the private sector through a Renewables Energy Investment facility."
Case studies in China and India showed that financing solutions for a clean energy transition often involve long cycles. Economic booms in these countries resulted in a significant shift in carbon emissions. Since similar economic booms are expected across Africa, the report highlights how crucial it is to anchor growth in technologies that can enable lower emissions.
While Africa's contribution to greenhouse gas emissions from fossil fuel significantly lags behind those of other continents, it still carries a huge potential to accelerate the transition to a net-zero future. Currently, half of the continent lives without adequate access to electricity. As energy demands increase, the energy gap could be bridged through clean energy alternatives, if the financing solutions are employed now.
Action on Trade is Necessary for Businesses to Unlock Net Zero Targets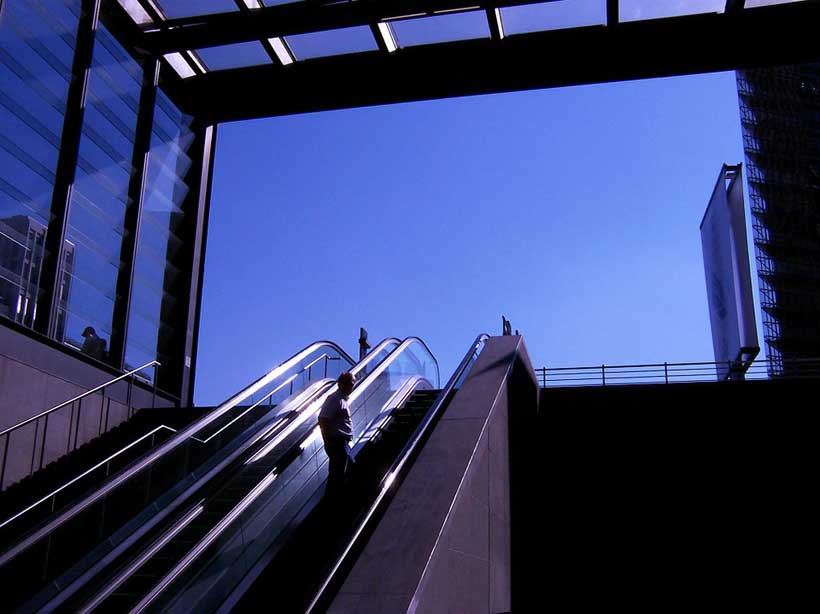 For businesses to reach their emission targets, the global trading system needs to adapt, and businesses are calling for the change.
These are the main findings of the Delivering a Climate Trade Agenda: Industry Insights Report released today by the World Economic Forum, in collaboration with Clifford Chance.
The six-month study is based on research and interviews with global companies, across sectors including transport, energy, manufacturing, and consumer goods. The objective of the research process was to identify necessary changes to the current global trade system and how to better incentivize and accelerate decarbonization. The resulting study outlines eight key actions that, if taken by governments and businesses, could make global trade a better enabler of climate action.
Sean Doherty, Head of International Trade and Investment said: "Traditionally, trade and climate policy-making has happened in separate silos. The urgency of the climate crisis calls for us to break down these silos through public-private cooperation in order to accelerate emissions reductions while achieving prosperity for all. The good news for policy makers is businesses are ready and willing to support this change."
Jessica Gladstone, Partner at Clifford Chance said: "International trade will play a key role in achieving a just transition to a low-carbon sustainable global economy. Businesses stand ready to lead in this transition, but governments can support by ensuring the right legislative and regulatory structures are in place. Our report explores global and domestic policy actions that can create climate-friendly trade that is fair, transparent, and has technology and innovation at its core."
Interviews revealed the following ways for trade to support businesses to decarbonize and grow sustainably:
Tariff reductions on key goods
Addressing non-tariff distortions in parallel
Phasing out fossil fuel subsidies
Building coherence around carbon-based trade policies
Supporting trade in digital and climate-related services
Encouraging climate-smart agriculture
Aligning trade agreements with climate commitments
Facilitating green investment
The chart below provides examples of how the global trading system can through continued dialogue between governments and the private sector put trade to the service of climate action.
The report includes a jointly-authored foreword by the World Trade Organization (WTO) Director General Ngozi Okonjo-Iweala and the United Nations Framework Convention on Climate Change (UNFCCC) Executive Secretary welcoming the insights from business. Major intergovernmental meetings will be held under both organisations in the last quarter of this year.
Business can take steps to encourage alignment of trade rules with climate action. The Forum is today launching a two-year work programme – titled Climate Trade Zero – to support public and private exchange on these issues as part of building a more sustainable trading system.
Many companies also recognized that the transition is taking place at different speeds and levels of intensity across countries and sectors. Interviewees highlighted the importance of providing support and incentives to developing countries, and to supply chain partners in developing countries, to undertake the investments necessary to reduce their emissions.
Appliance standards and labelling is highly effective at reducing energy use
Policies that introduce minimum efficiency performance standards and energy-consumption labelling on appliances and equipment have led to reduced power consumption, lower carbon emissions, and cost savings for consumers, according to analysis published today by the IEA and the 4E Technology Collaboration Programme (4E TCP).

The report's findings are drawn from nearly 400 evaluation studies covering 100 countries, including those with the longest running and strongest appliance policies, such as China, European Union, Japan and the United States.
"The findings from the study are important as they provide evidence that standards and labelling are highly effective policy instruments that bring benefits to consumers as well as lower emissions and lower energy demand," said Brian Motherway, the Head of Energy Efficiency at the IEA.
The study shows the policies have had significant positive impacts:
In countries with long-running policies, appliances are now typically consuming 30% less energy than they would have done otherwise.
In the nine countries/regions for which data were available, such programmes reduced annual electricity consumption by a total of around 1 580 terawatt-hours in 2018 – similar to the total electricity generation of wind and solar energy in those countries.
The programmes that have been operating the longest, such as those in the United States and the European Union, are estimated to deliver annual reductions of around 15% of their current total national electricity consumption. This percentage increases each year as more of the older, less-efficient stock is replaced with equipment that meets new higher efficiency standards.
These energy savings represent a significant financial boon for businesses and householders. In the United States alone, utility customers are now economising USD 60 billion each year, or USD 320 per customer.
Also, the United States, European Union and China together are avoiding annual CO2 emissions of more than 700 million tonnes, equivalent to the total energy-related emissions of Germany.
Well-designed policies encourage product innovation and lead to economies of scale, which reduces the cost of appliances even without accounting for the efficiency gains. For example, in Australia the sticker price of appliances has typically fallen 40% over the last 20 years, while average energy consumption has fallen by a third.
"The message is simple: expanding standards and energy efficiency labelling programmes makes the energy transition challenge easier, more affordable and become a reality," said Jamie Hulan, the Chair of the 4E TCP.
The IEA will continue to collaborate with 4E TCP to enhance and promote the use of such policies. 4E TCP is an international platform for fourteen countries and the European Union to exchange technical and policy information focused on increasing the production and trade in efficient end-use equipment.
Ahead of this November's COP26 Climate Change Conference, the IEA is working with the UK Government via the Super-Efficient Equipment and Appliance Deployment (SEAD) initiative to coordinate and improve international action on product energy efficiency. The United Kingdom is leading the COP26 Product Efficiency Call to Action, which aims to double the efficiency of key global products by 2030, initially focusing on four key energy-consuming products: air conditioners, refrigerators, lighting and industrial motors systems. The IEA is supporting the implementation of this work and helping expand the number of countries ready to make this commitment.