Calls for Collaboration and Rebuilding Trust Set Tone for The Davos Agenda
Setting the tone for the meeting, the key themes of the first day of the World Economic Forum Davos Agenda 2021 proved to be "trust", "solidarity", "respect", "transparency" and "collaboration".
Chinese President Xi Jinping, making the first special address of the event, called for both greater global efforts in the fight against an unprecedented public health crisis and a renewed commitment to multilateral cooperation.
António Guterres, Secretary-General of the United Nations, set out his priorities for an inclusive and sustainable recovery from the pandemic. In a wide-ranging address, he asserted that vaccines – "people's vaccines" – should be regarded as a public good, pressed developed nations to offer their poorer counterparts debt relief because "no country should be forced to choose between basic services and serving debt", and called for increased fairness in the world of work.
He made a call for a "truly global coalition for carbon neutrality" and suggested the need for adaptation, renewed confidence and a need to drastically change policy. He pressed business to operate "in line with the Paris Agreement", called on asset managers to "decarbonize their portfolios" and asked all businesses to "align with the UN Global Compact". In addition, Guterres announced the need for a new social contract, one "between governments, peoples, civil society, businesses and more, integrating employment, sustainable development, social protection, and based on equal rights and opportunities for all".
Collaboration was the overriding message that came from Anthony Fauci, Director at National Institute of Allergy and Infectious Diseases (NIAID), and other participants discussing how to respond to the COVID-19 pandemic and future such outbreaks. Fauci reflected on how divisiveness had hobbled the US approach to the disease, saying: "When public health issues become politically charged – like wearing a mask or not becomes a political statement – you can't imagine how destructive that is to any unified public health message."
He called on China to provide the World Health Organization (WHO) with information about the origin of COVID-19, arguing that without it, scientists and doctors faced a "big black box". He also registered the US's renewed support for the WHO and said that with reform, it will become the multilateral organization that deals with disease preparedness. His overall message, however, was one of the need for greater global health security, transparency, collaboration and solidarity, without which he announced "it becomes extremely problematic to address an outbreak".
In other sessions during the day, President of the European Central Bank Christine Lagarde said economic recovery in 2021 will progress in two phases. In the first, there will be a high level of uncertainty as vaccines are produced and rolled out, and lockdown measures may become more stringent because of the emerging COVID-19 variants. She described it as "crossing the bridge to recovery, but the journey is delayed, not derailed".
The second phase is where the economy is reopening, something that will bring its own challenges and positive developments. As part of the recovery, Lagarde underlined the need to bring more women to the table to help the recovery, saying: "Progress can be made and women can do the job just as well as men."
Also considering a two-pronged approach was Bruno Le Maire, Minister of the Economy, Finance and the Recovery of France, who argued that while pursuing a policy of fiscal support during the pandemic, nations should also consider the future. "We have to think about the kind of economy we want to build; we want to build a sustainable economy and reduce the inequalities," he said. Le Maire also called on states to learn lessons from each other during the crisis. As he pointed out, for the first time in its history, the member states of the Eurozone have all taken the same measures.
Peter Altmaier, Federal Minister for Economic Affairs and Energy of Germany, said that there needs to be greater reliance on open markets and multilateralism. In the post-COVID-19 recovery, he sees opportunities for synergies, such as greater investment in clean energy solutions to help tackle climate change.
Speaking about his new book, Stakeholder Capitalism, Schwab said the pandemic has shown that companies that commit to stakeholder capitalism perform much better than others because they invest in the long-term viability of the company. He called for a much wider definition of capital, one that includes "human, social and natural capital" because all those aspects of capital combine to create wealth and prosperity.
Underlining the day's theme – Designing cohesive, sustainable and resilient economic systems – the meeting saw the launch of the Partnering for Racial Justice in Business initiative, which sees a coalition of almost 50 organizations committed to improving racial and ethnic justice in the workplace. The Forum released a report revealing that upskilling has the potential to boost GDP by $6.5 trillion by 2030. Also covered during the day were topics ranging from gender parity and restoring economic growth to addressing mental health in the workplace, building crisis-resistant healthcare systems and creating a new social contract.
Equality in engineering crucial to achieving sustainable development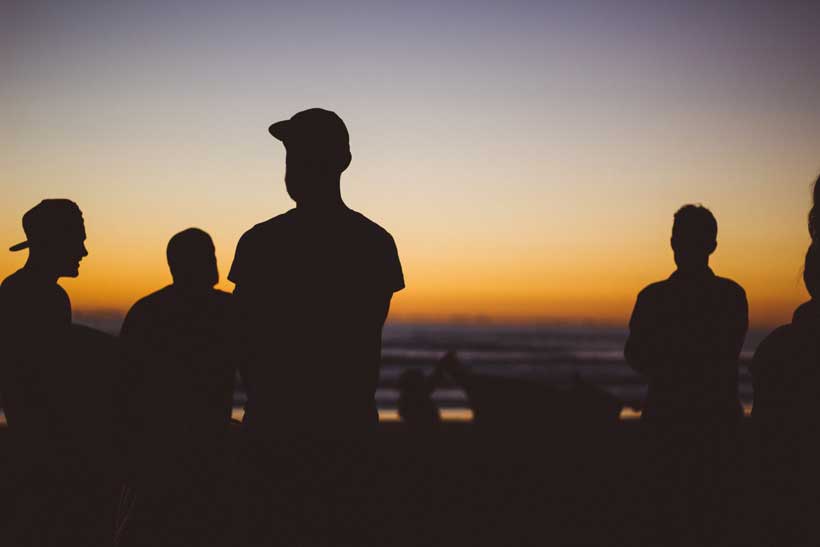 Regional disparities in engineering, especially in Africa, must be addressed if the world is to realize a common future where no one is left behind, according to a report issued on Wednesday by the UN Educational, Scientific and Cultural Organization (UNESCO) and partners.
The study highlights currently insufficient engineering capacities to achieve the Sustainable Development Goals (SDGs), the internationally agreed blueprint for a peaceful and prosperous planet, as well as the lack of diversity in the field.
"Engineering is one of the keys to the sustainable development of our societies, and to activate its full potential, the world needs more engineers and more equality", said Audrey Azoulay, the UNESCO Director-General.
Pandemic accelerates action
The report, entitled Engineering for Sustainable Development: Delivering on the Sustainable Development Goals, was prepared in collaboration with the Chinese Academy of Engineering; the International Centre for Engineering Education (ICEE), based at Tsinghua University in Beijing; the World Federation of Engineering Organizations (WFEO); and other international engineering organizations.
It was released ahead of World Engineering Day for Sustainable Development, observed this Thursday, 4 March.
"The COVID-19 pandemic has accelerated the call for urgent action to deliver on the SDGs, while affirming the relevance of engineering to sustainable development", the authors said.
Women 'historically underrepresented'
The report underscores how equal opportunity for all is crucial to ensuring inclusivity and gender balance in a profession that has played an essential role in development and human well-being.
Engineering is critical to mitigating the impact of climate change and advancing the SDGs, especially in Africa and the small island developing States, UNESCO said.
Despite the profession's importance, the UN agency noted that women have been "historically underrepresented" in engineering, making up only 10 to 20 per cent of workers.
Barriers hampering women include persistent gender stereotypes in the field and inadequate policies or educational environments that do not meet their needs and aspirations.
Transforming and innovating
The report showcases engineering innovations and actions from across the world that are contributing to meeting the SDGs. The 17 goals aim to end poverty, reduce inequality and spur economic growth, while also protecting the natural environment.
Examples mentioned include the increase in digital technology use during the pandemic, such as telemedicine for virtual treatment, while Artificial Intelligence, or "AI", is helping to make water systems more adaptive and efficient.
The authors said "engineering itself needs to transform to become more innovative, inclusive, cooperative and responsible", underlining the need for "a new paradigm" that bridges disciplines in order to address complex issues such as climate change, urbanization and preserving the health of oceans and forests.
Japan Launches Circular Economy Collaboration with WEF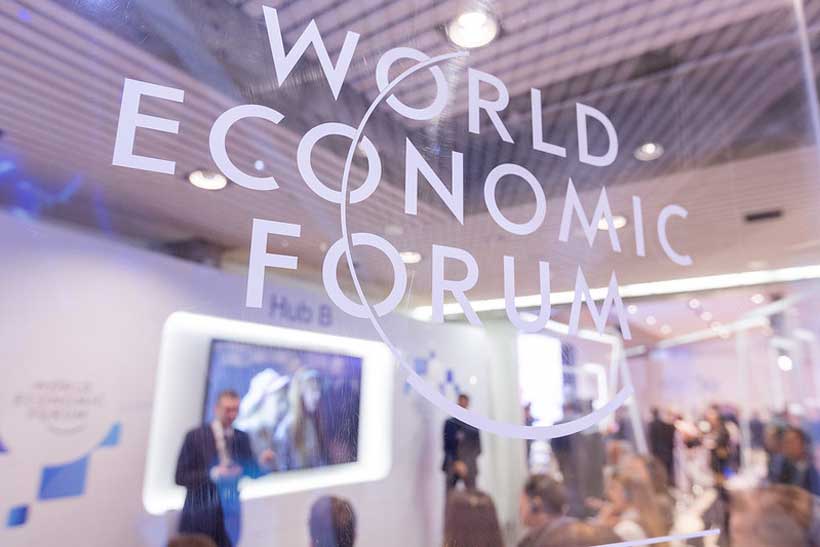 Achieving a circular economy will require transforming policy and business. It will also require a new approach to collaboration.
To that end, theMinistry of the Environment, Japan (MOEJ) and Keidanren (Japan Business Federation) announced the launch of the Partnership on Circular Economy at this week's Japan Circular Economy Roundtable hosted by the World Economic Forum.
This new partnership will bring leaders in business and government together to accelerate the circular economy in Japan. In this public-private partnership, best practices in Japan will be aggregated and disseminated to broader stakeholders within the supply chain, including consumers domestically and internationally. The partnership is expected to evolve through collaboration with the World Economic Forum's Circular Economy Initiative.
The partnership will prompt dialogue between the public and private sector to identify focus areas, barriers and next actions towards the circular transition. The Forum will help shape the strategy and approach going forward.
Japan's transformation will set a key example for other business and policy leaders. The country is one of the largest generators of plastic packaging waste per capita around the globe, according to the U.N. Environment program.
The Japanese government's newly announced partnership builds on other recent initiatives to address plastics waste, such as a plastic bags charge. This year, the government also released guidance for companies to help accelerate sustainable finance and a Roadmap for Bioplastics Introduction (to promote substitution of fossil-based plastics with sustainable materials), and has drafted a new bill aimed at advancing plastic resource circulation.
"Japan is now accelerating 'Three Transitions' towards: a decarbonized society, a circular economy, and a decentralized society to redesign the socioeconomic system," said Shinjiro Koizumi, Minister of the Environment, Japan.
The Roundtable – presented in collaboration with the Ministry of Environment, Japan – was organized by the World Economic Forum's Circular Economy Initiative. The event, held 2-3 March, featured two days of high-level discussions exploring trends, policies and leading practices to scale circular economy ambitions.
The Roundtable was kicked off by a public livestreamed session that included the following speakers: Shinjirō Koizumi, Minister of the Environment, Japan; Stientje van Veldhoven, Minister of Environment Netherlands; Børge Brende, President and CEO, World Economic Forum; Naoko Ishii, The University of Tokyo; Masayuki Waga, CEO Mitsubishi Chemical Corporation; Tsutomu Sugimori, Vice Chair Keidanren (Japan Business Federation).
Creating a circular economy for electronics was a key area of focus at the Roundtable. That sector kept economies running during the pandemic, but as World Economic Forum research has shown, it's also the fastest-growing waste stream. Around 54 million metric tonnes of electric waste are generated globally, with countries such as Japan, the US and China among the top five contributors.
To create new ways to manage production and consumption, the event also showcased how countries in the ASEAN region and beyond are leveraging Fourth Industrial Revolution technologies. Forum initiative Scale360°, a scalable partnership model helping diverse collaborators drive circular innovation, was one of many solutions discussed.
Speakers also shared how new actions – aided by policy – were speeding the circular transition. "Government leaders are showing how new policies, collaborations and commitments can make a dramatic impact," said Antonia Gawel, Head of Circular Economy & Innovation at the World Economic Forum. "Circularity is critical to achieving net-zero decarbonization and protecting the climate for future generations. Time is of the essence."
Lao PDR: New Project to Protect Landscapes and Enhance Livelihoods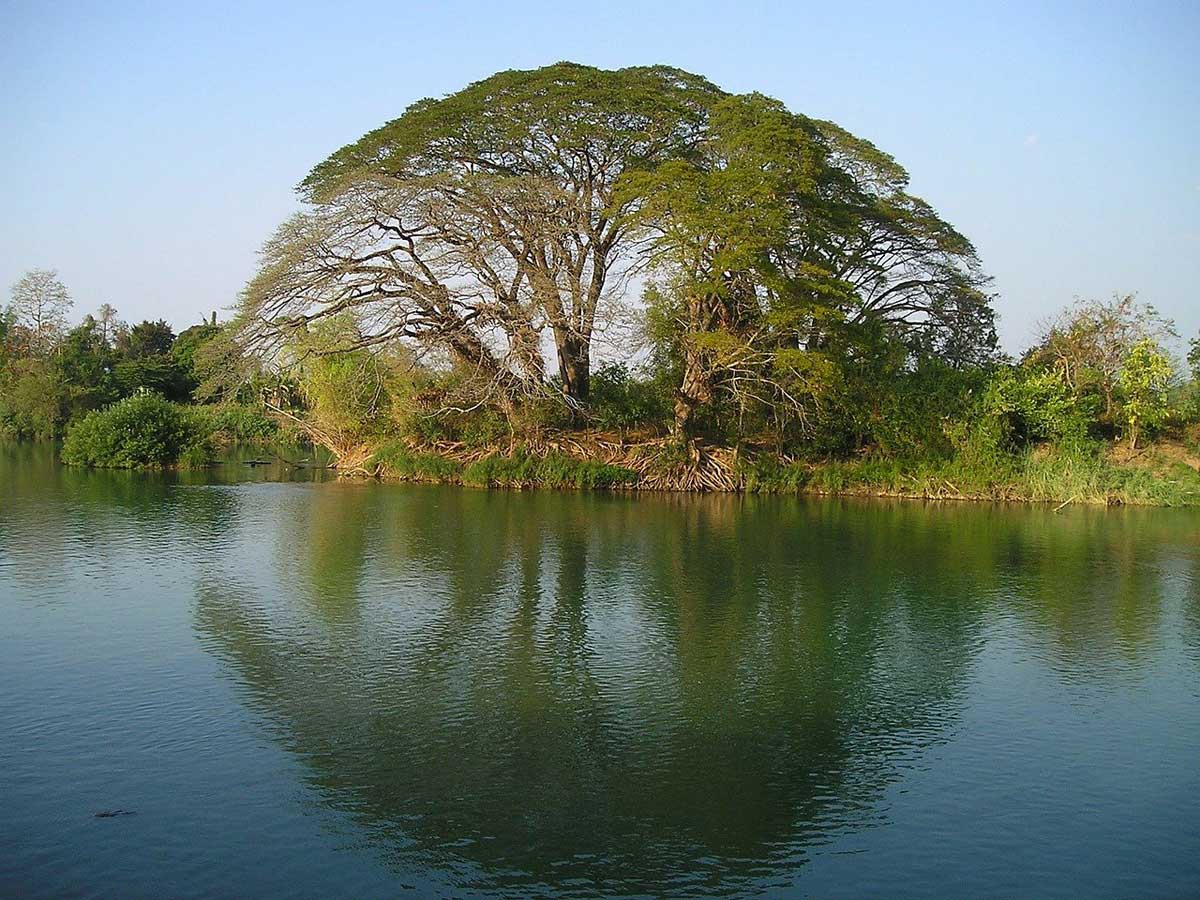 The World Bank's Board of Executive Directors today approved a US$57 million project to help Lao PDR promote sustainable forest management, improve protected area management, and enhance livelihoods opportunities in eight provinces across the country. Project funding comes from the World Bank's International Development Association, with contributions from the Global Environment Facility and the Canada-World Bank Clean Energy and Forest Climate Facility.
The Lao Landscapes and Livelihoods Project will support economic recovery in light of the adverse impacts of the COVID-19 pandemic by focusing on preservation of natural capital such as forests, biodiversity, water resources, soil, and land. The Project will help communities in over 600 villages and 25 forest areas to secure livelihoods and jobs from sustainably managed forests, including opportunities in timber and non-timber products, and nature-based tourism.
"This project will be crucial to helping Lao PDR recover from the global coronavirus shock by protecting and enhancing its natural capital, and supporting the creation of green jobs in vulnerable communities," said the World Bank Lao PDR Country Manager Nicola Pontara.
Despite enjoying sustained periods of high economic growth in the last three decades, Lao PDR has experienced a gradual deterioration of its natural capital, making vulnerable rural people more susceptible to floods and droughts while jeopardizing their access to food, fiber, fresh water and income.
The Government of Lao PDR will implement the project through the Department of Forestry at the Ministry of Agriculture and Forestry. To create jobs and livelihoods and secure environmental benefits, the project will develop environmentally and socially sustainable partnerships among communities, government, nature-based-tourism companies, and forest plantations.
The Lao Landscapes and Livelihoods Project complements other partnerships between Laos and the World Bank on biodiversity protection, carbon emission reductions and nature-based tourism. It also supports the priorities of the government's ninth National Socio-Economic Development Plan for 2021-25 and the 2030 National Green Growth Strategy.