Xi Jinping's Speech at Davos Agenda is Historic Opportunity for Collaboration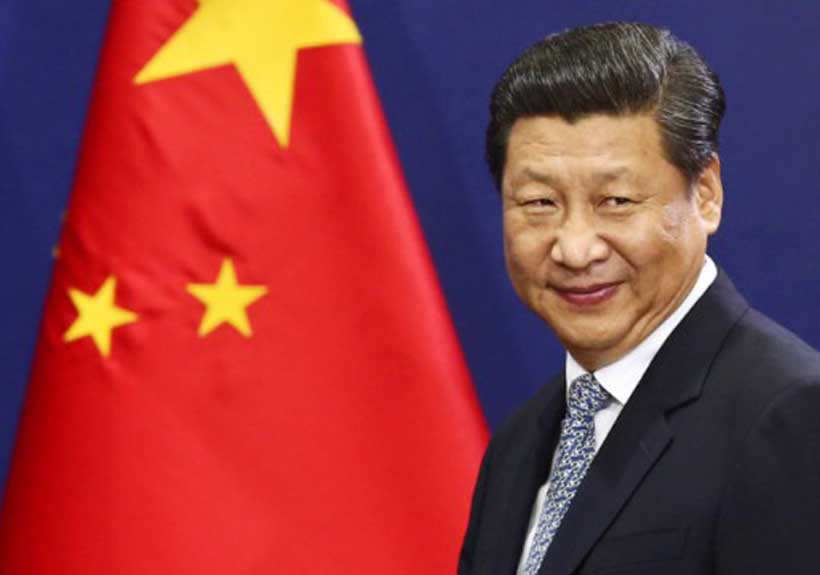 Chinese President Xi Jinping called for both greater global efforts in the fight against an unprecedented public health crisis and a renewed commitment to multilateral cooperation, in a special address on Monday to business, government and civil society leaders taking part in the World Economic Forum's virtual event, The Davos Agenda.
"The pandemic is far from over and the recent resurgence in COVID cases reminds us that we must carry on the fight," Xi said. "There is no doubt that humanity will prevail over the virus and emerge even stronger from this disaster."
"We should stay committed to keeping up with the times instead of rejecting change. Now is the time for major development and major transformation."
Xi outlined several objectives required for a better future. They include the need to work together to achieve strong, sustainable, balanced and inclusive growth, to close the gap between developing and developed countries as a prerequisite for global prosperity, and to strengthen global cooperation in addressing the big common challenges, namely COVID-19 and climate change.
On cooperation
"We hope these efforts will bring more cooperation opportunities to other countries and give further impetus to global economic recovery and growth," he said.
"We have been shown time and again that to beggar thy neighbor, to go it alone, and to
slip into arrogant isolation will always fail. Let us all join hands and let multilateralism light our way toward a community with a shared future for mankind."
"Zero sum game or winner takes all is not the philosophy of the Chinese people."
"We should stay committed to international law and international rules, instead of seeking one's own supremacy"
On climate
"We need to deliver on the Paris Agreement on climate change and promote green development," he said. "We need to give continued priority to development, implement the Sustainable Development Goals, and make sure that all countries, especially developing ones, share in the fruits of global development."
Xi reiterated China's commitment to implement the 2030 Agenda for Sustainable Development and promoting a green, low-carbon way of life and production, and achieving carbon neutrality before 2060.
"The earth is our one and only home. To scale up efforts to address climate change and promote sustainable development, bears on the future of humanity."
On the economy
"Despite the trillions of dollars in relief packages worldwide, global recovery is rather shaky and the outlook remains uncertain. We need to focus on current priorities, and balance COVID response and economic development. Macroeconomic policy support should be stepped up to bring the world economy out of the woods as early as possible."
On COVID-19
Containing the coronavirus is another pressing task for the international community, he said, stressing that closer solidarity and cooperation, more information sharing and a stronger response are what is needed to defeat COVID-19. He said China is committed to sharing its experience with other countries and assisting those less prepared for the pandemic and work for greater accessibility to COVID vaccines in developing countries.
On globalization
He also said China will continue to promote economic globalization and advance technology and innovation, and is committed to following through on its policy of opening up and continuing to promote trade and investment liberalization.
On technology
"Science, technology and innovation is a key engine for human progress… China will create an open, fair, equitable and non-discriminatory scientific environment that is beneficial to all."
Klaus Schwab, the World Economic Forum's Founder and Executive Chairman, thanked China for taking an active part in global efforts to combat COVID-19 and to implement the 2030 Agenda for sustainable development.
"2021 will be the critical year to re-establish trust in our ability to shape our common future in collective and constructive ways," Schwab said. "We must win the fight against the virus, we must reinvigorate global economic growth and make it more robust, resilient, inclusive and sustainable, and at the same time, we must accelerate the transition to a net zero economy."
He added: "We must come together to ensure that we capture the moment and move into the age of collaboration to build a better world."
World Bank Group and Azerbaijan Sign Agreement to Strengthen Partnership
The Government of the Republic of Azerbaijan and the World Bank Group signed today an Agreement on Establishing and Operation of Offices in Azerbaijan.
The Agreement was signed by Minister of Finance Samir Sharifov, on behalf of the Republic of Azerbaijan, and World Bank Vice President for Europe and Central Asia Anna Bjerde, on behalf of the World Bank Group. Prime Minister of Azerbaijan Ali Asadov and Governor of the Central Bank of Azerbaijan Elman Rustamov also took part in the signing event.
The signing of the new Establishment Agreement will greatly facilitate the work of the World Bank Group in Azerbaijan, including administration of its offices in Baku, to support joint efforts to achieve a green and resilient recovery through sustainable, inclusive and equitable growth.
"Our partnership with the World Bank has seen Azerbaijan's incredible transition from a lower-income country to a donor of the International Development Association, the part of the World Bank Group that helps the world's poorest countries," said Ali Asadov, Prime Minister of Azerbaijan. "This agreement will help augment these achievements."
The World Bank has financed over 50 projects, with total commitments of $4.4 billion, spanning many national development priorities, including building human capital, strengthening access to infrastructure, public services and jobs, investing in agricultural competitiveness and rural development, and supporting the livelihoods of internally displaced persons.
"We look forward to continuing to grow and develop our collaboration with the Government of Azerbaijan and to bringing the best experience and expertise the World Bank can offer in support of Azerbaijan's 2030 vision and development goals," said Anna Bjerde, World Bank Vice President for Europe and Central Asia.
As the largest global development institution focused on the private sector in emerging markets, IFC, a member of the World Bank Group, has been supporting the private sector in Azerbaijan and has invested around $850 million in the country, including mobilization.
"A vibrant private sector is crucial for economic growth. The signing of this agreement with Azerbaijan comes at a time when the country is taking steps to have the private sector drive economic diversification. IFC is committed to continue supporting sustainable growth in Azerbaijan by helping mobilize the power of the private sector," said Wiebke Schloemer, IFC's Acting Vice President for Europe, Latin America, and the Caribbean.
2022 will mark the 30th anniversary of Azerbaijan's membership in the World Bank.
ILO launches new tool on social dialogue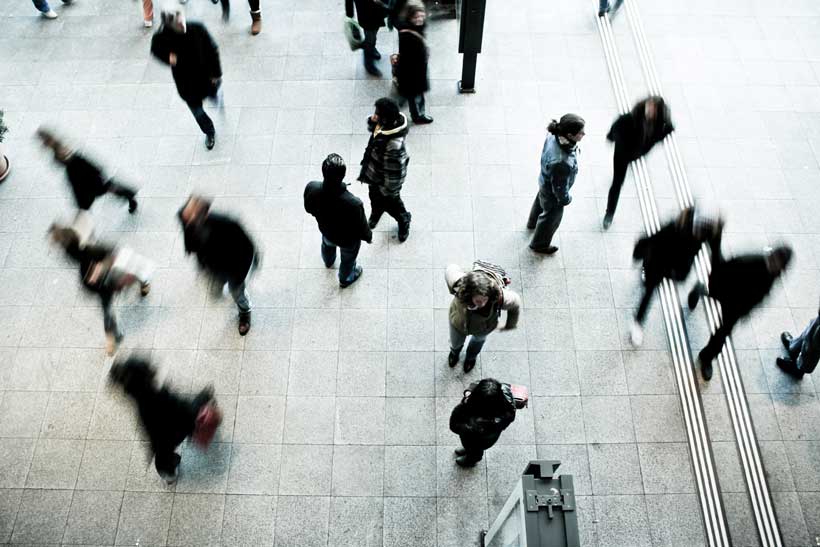 The ILO has launched a new tool to help its constituents enhance the effectiveness and inclusiveness of their national social dialogue institutions.

The tool was developed as part of the Plan of Action on social dialogue and tripartism (2019-2023) that was endorsed by the ILO Governing Body at its March 2019 session . The Plan also implements the resolution and conclusions on social dialogue of the International Labour Conference (ILC) held in June 2018 .

The self-assessment method for social dialogue institutions (SAM-SDI) guides the social dialogue actors – governments, employers' and workers' organizations – through a process that analyses the inclusiveness and effectiveness of their social dialogue institutions. Based on this analysis, they can devise and implement an action plan to increase the institution's impact on policy-making.

Social dialogue, based on respect for freedom of association and the right to effective collective bargaining, has a crucial role in designing policies to promote social justice and social and economic progress.

Social dialogue institutions have a key role to play in the achievement of the UN Sustainable Development Goals (SDGs), particularly SDG 16, which promotes peaceful and inclusive societies for sustainable development, access to justice for all and effective, accountable and inclusive institutions at all levels.

Social dialogue is also an essential component of SDG 8 , which promotes sustained, inclusive and sustainable economic growth, full and productive employment and decent work for all. It is also central to the achievement of SDG 5, on gender equality.

The SAM-SDI consists of six inter-linked steps. It is available online in English, French and Spanish, on a self-contained USB card and through an interactive e-Platform hosted by the ILO's International Training Centre.
OECD and Viet Nam sign MoU to deepen co-operation and support reforms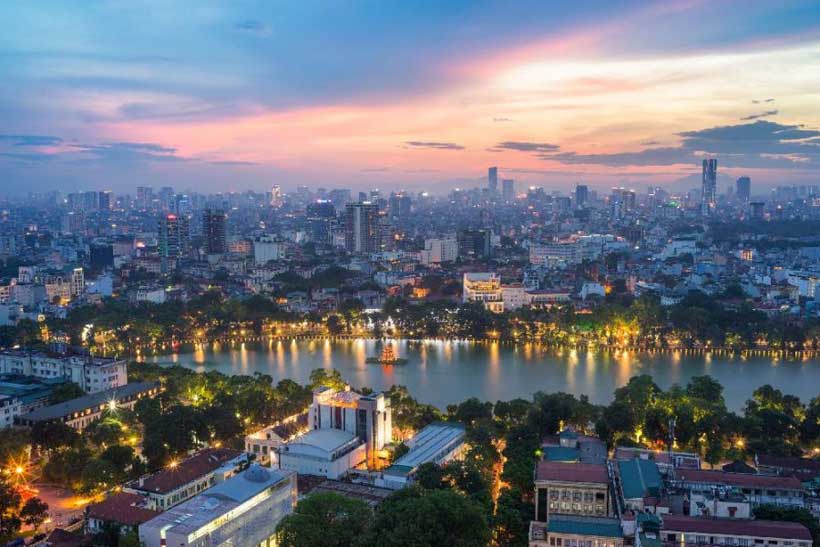 The OECD and the Government of Viet Nam today signed a Memorandum of Understanding (MoU) to strengthen co-operation over the next five years.
The MoU, the Organisation's first with Viet Nam, will frame future co-operation and pave the way for an eventual OECD Country Programme with Viet Nam. It was signed in Paris by OECD Secretary-General Mathias Cormann and Viet Nam Foreign Minister Bui Thanh Son in the presence of Pham Minh Chinh, Prime Minister of Viet Nam.
The MoU aims to support Viet Nam's reform efforts in areas where it is already working with the OECD, such as competition, investment, and tax policy. It will also support country-specific reports like the first OECD Economic Survey of Viet Nam, due in 2022, and can support the follow up of the OECD Clean Energy Finance and Investment Policy Review of Viet Nam, published earlier today.
The Review finds that Viet Nam has been successful in facilitating high levels of investment in clean energy in recent years. The rapid growth of the solar market, however, has resulted in challenges with integrating variable renewable generation into the grid and changes to renewable procurement mechanisms are emerging sources of investor uncertainty. Adapting standardised contracts to minimise investor risk perceptions would support greater flows of capital and reduce the cost of financing clean energy infrastructure. The Review also outlines recommendations to help Viet Nam mobilise finance and investment to turn the energy sector carbon neutral, a prerequisite to reach its pledge of net zero emissions by 2050, made at COP26 this month.
"The clean energy sector will play a crucial role in making Viet Nam's recovery sustainable and helping it to achieve its industrial targets," Mr Cormann said of the Review. "Effective clean energy policies are increasingly a source of comparative advantage to attract foreign direct investment, particularly in the manufacturing sector, as international companies seek to make their supply chains carbon neutral."