Xi Jinping's Speech at Davos Agenda is Historic Opportunity for Collaboration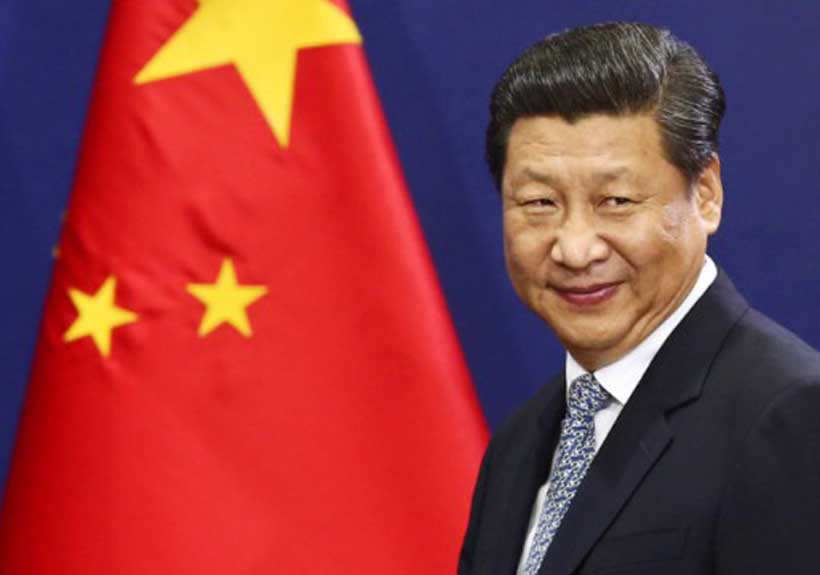 Chinese President Xi Jinping called for both greater global efforts in the fight against an unprecedented public health crisis and a renewed commitment to multilateral cooperation, in a special address on Monday to business, government and civil society leaders taking part in the World Economic Forum's virtual event, The Davos Agenda.
"The pandemic is far from over and the recent resurgence in COVID cases reminds us that we must carry on the fight," Xi said. "There is no doubt that humanity will prevail over the virus and emerge even stronger from this disaster."
"We should stay committed to keeping up with the times instead of rejecting change. Now is the time for major development and major transformation."
Xi outlined several objectives required for a better future. They include the need to work together to achieve strong, sustainable, balanced and inclusive growth, to close the gap between developing and developed countries as a prerequisite for global prosperity, and to strengthen global cooperation in addressing the big common challenges, namely COVID-19 and climate change.
On cooperation
"We hope these efforts will bring more cooperation opportunities to other countries and give further impetus to global economic recovery and growth," he said.
"We have been shown time and again that to beggar thy neighbor, to go it alone, and to
slip into arrogant isolation will always fail. Let us all join hands and let multilateralism light our way toward a community with a shared future for mankind."
"Zero sum game or winner takes all is not the philosophy of the Chinese people."
"We should stay committed to international law and international rules, instead of seeking one's own supremacy"
On climate
"We need to deliver on the Paris Agreement on climate change and promote green development," he said. "We need to give continued priority to development, implement the Sustainable Development Goals, and make sure that all countries, especially developing ones, share in the fruits of global development."
Xi reiterated China's commitment to implement the 2030 Agenda for Sustainable Development and promoting a green, low-carbon way of life and production, and achieving carbon neutrality before 2060.
"The earth is our one and only home. To scale up efforts to address climate change and promote sustainable development, bears on the future of humanity."
On the economy
"Despite the trillions of dollars in relief packages worldwide, global recovery is rather shaky and the outlook remains uncertain. We need to focus on current priorities, and balance COVID response and economic development. Macroeconomic policy support should be stepped up to bring the world economy out of the woods as early as possible."
On COVID-19
Containing the coronavirus is another pressing task for the international community, he said, stressing that closer solidarity and cooperation, more information sharing and a stronger response are what is needed to defeat COVID-19. He said China is committed to sharing its experience with other countries and assisting those less prepared for the pandemic and work for greater accessibility to COVID vaccines in developing countries.
On globalization
He also said China will continue to promote economic globalization and advance technology and innovation, and is committed to following through on its policy of opening up and continuing to promote trade and investment liberalization.
On technology
"Science, technology and innovation is a key engine for human progress… China will create an open, fair, equitable and non-discriminatory scientific environment that is beneficial to all."
Klaus Schwab, the World Economic Forum's Founder and Executive Chairman, thanked China for taking an active part in global efforts to combat COVID-19 and to implement the 2030 Agenda for sustainable development.
"2021 will be the critical year to re-establish trust in our ability to shape our common future in collective and constructive ways," Schwab said. "We must win the fight against the virus, we must reinvigorate global economic growth and make it more robust, resilient, inclusive and sustainable, and at the same time, we must accelerate the transition to a net zero economy."
He added: "We must come together to ensure that we capture the moment and move into the age of collaboration to build a better world."
UN trade body calls for halting cryptocurrency rise in developing countries
The UN trade and development body, UNCTAD, has called for action to curb cryptocurrencies in developing nations, in three policy briefs published on Wednesday.
Although private digital currencies have rewarded some individuals and institutions, they are an unstable financial asset that can bring social risks and costs, the agency warned.
UNCTAD said their benefits to some are overshadowed by the threats they pose to financial stability, domestic resource mobilization, and the security of monetary systems.
Rise of crypto
Cryptocurrencies are an alternative form of payment. Transactions are done digitally through encrypted technology known as blockchain.
The use of cryptocurrency rose globally at an unprecedented rate during the COVID-19 pandemic, reinforcing a trend that was already in motion. Some 19,000 are currently in existence.
In 2021, developing countries accounted for 15 of the top 20 economies when it comes to the share of the population that owns cryptocurrencies.
Ukraine topped the list with 12.7 per cent, followed by Russia and Venezuela, with 11.9 per cent and 10.3 per cent, respectively.
Not so golden
The first brief – All that glitters is not gold: The high cost of leaving cryptocurrencies unregulated – examines the reasons behind the rapid uptake of cryptocurrencies in developing countries, including facilitation of remittances and as a hedge against currency and inflation risks.
"Recent digital currency shocks in the market suggest that there are private risks to holding crypto, but if the central bank steps in to protect financial stability, then the problem becomes a public one," UNCTAD said.
Furthermore, if cryptocurrencies continue to grow as a means of payment, and even replace domestic currencies unofficially, the "monetary sovereignty" of countries could be jeopardized.
UNCTAD also highlighted the particular risk that stablecoins pose in developing countries with unmet demand for reserve currencies. As their name implies, stablecoins are designed to maintain stability as their value is pegged to another currency, commodity or financial instrument.
"For some of these reasons, the International Monetary Fund has expressed the view that cryptocurrencies pose risks as legal tender," the agency said.
The second policy brief focuses on the implications of cryptocurrencies for the stability and security of monetary systems, and to financial stability in general.
"It is argued that a domestic digital payment system that serves as a public good could fulfil at least some of the reasons for crypto use and limit the expansion of cryptocurrencies in developing countries," said UNCTAD.
For example, monetary authorities could provide a central bank digital currency or a fast retail payment system, though measures will depend on national capacities and needs.
However, UNCTAD has urged governments "to maintain the issuance and distribution of cash", given the risk of deepening the digital divide in developed countries.
Tax evasion fears
The final policy brief discusses how cryptocurrencies have become a new channel for undermining domestic resource mobilization in developing countries, and warns of the dangers of doing too little, too late.
While cryptocurrencies can facilitate remittances, UNCTAD warned that they may also enable tax evasion and avoidance through illicit financial flows – similar to a tax haven, where ownership is not easily identifiable.
"In this way, cryptocurrencies may also curb the effectiveness of capital controls, a key instrument for developing countries to preserve their policy space and macroeconomic stability," the agency added.
Curbing crypto
UNCTAD has outlined several actions aimed at halting cryptocurrency expansion in developing countries.
The agency urged authorities to regulate crypto exchanges, digital wallets and decentralized finance to ensure the comprehensive financial regulation of cryptocurrencies.
Furthermore, regulated financial institutions should be banned from holding cryptocurrencies, including stablecoins, or offering related products to their clients.
Advertising related to cryptocurrencies also should be regulated, as is the case with other high-risk financial assets.
Governments are advised to provide a safe, reliable and affordable public payment system adapted to the digital era.
UNCTAD also advocates for global tax coordination regarding cryptocurrency tax treatments, regulation and information sharing.
Additionally, capital controls should be redesigned to take account of what the agency described as "the decentralized, borderless and pseudonymous features of cryptocurrencies".
Young workers have been hit hardest by COVID fallout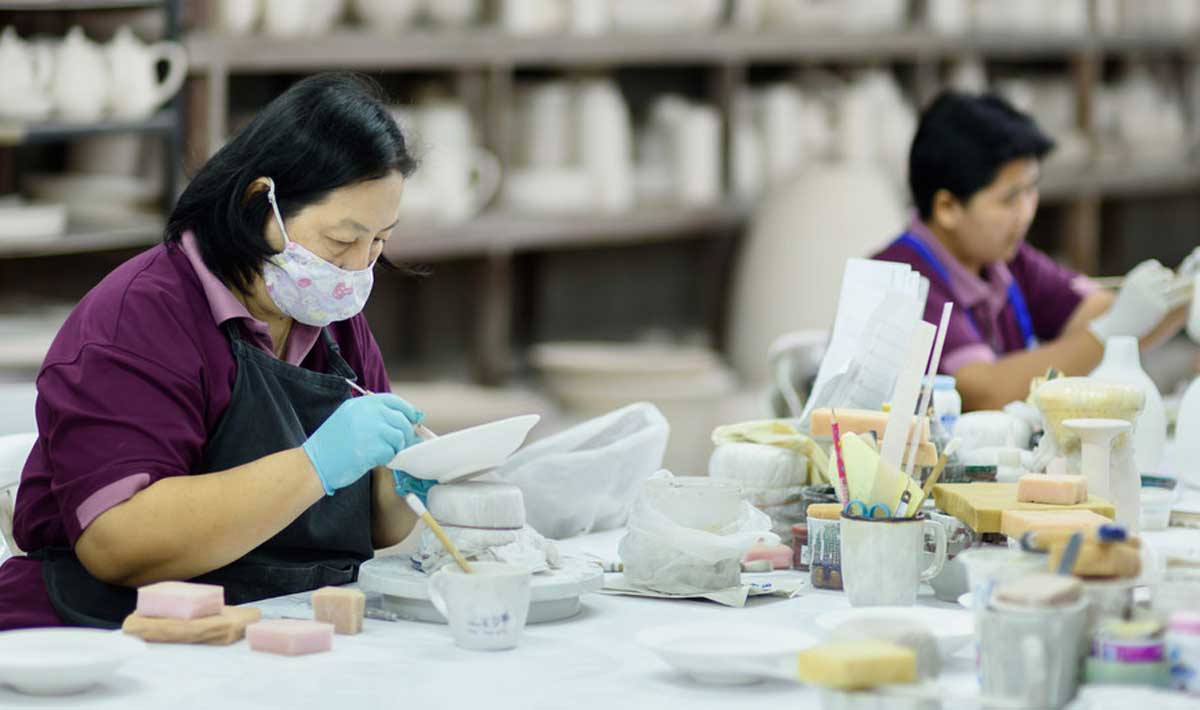 The number of young people globally who can't find a job this year is set to reach 73 million – that's a full six million more than before COVID-19 – the UN labour agency said on Thursday.
According to the International Labour Organization (ILO), the pandemic has caused many additional problems for 15 to 24-year-olds who've experienced "much higher" unemployment losses than older workers since the global health emergency was declared in early 2020.
Young women have struggled more than their male counterparts to find work, while Arab nations are expected to see the highest levels of youth unemployment by the end of the year, compared to the global average.
"We know that the COVID-19 pandemic has wreaked havoc on youth labour markets around the world," said Martha Newton, ILO Deputy Director-General for Policy. "It's exposed a number of shortcomings in the way the needs of young people are addressed, especially the most vulnerable first-time job seekers, school dropouts, fresh graduates with little experience and those who remain inactive not by choice."
Speaking at the launch of ILO's report, Global Employment Trends for Youth 2022: Investing in transforming futures for young people, Ms. Newton said that the share of youth not in employment, education or training in 2020 rose to 23.3 per cent.
That represents an increase of 1.5 percentage points from 2019 and represents a level not seen in at least 15 years, the ILO report found.
"This group of young people are at particular risk of seeing their labour market opportunities and outcomes deteriorate also over the longer-term as 'scarring' effects take hold," it noted.
Gender inequality
The report's takeaways include the worrying finding that young women are worse off than young men when it comes to finding a job. This year, fewer than three in 10 young women globally are expected to be in work, compared to well over four in 10 young men.
"The gender gap, which has shown little sign of closing over the past two decades, is largest in lower-middle-income countries, at 17.3 percentage points, and smallest in high-income countries, at 2.3 percentage points," the ILO report stated.
Only high-income countries on course to recover
Latest labour data scrutinised by ILO also indicated that only high-income counties are likely to see a recovery in youth unemployment levels "close to those of 2019" by the end of this year.
In lower-income countries, youth unemployment rates are projected to remain more than one percentage point above pre-crisis values.
In Africa, the continent's youth unemployment rate of 12.7 per cent masks the fact that many youths have chosen to withdraw from the labour market altogether, ILO said. It noted that "over one in five young people in Africa was not in employment, education, or training in 2020, and the trend has been deteriorating".
The Arab States have the highest and the fastest growing unemployment rate of young people worldwide, projected at 24.8 per cent in 2022. "The situation is worse for young women in the region, with 42.5 per cent unemployment in 2022, which is almost three times as high as the global average for young women (14.5 per cent)," ILO said.
In Europe and Central Asia, unemployment among 15 to 24-year-olds is expected to be 1.5 per cent higher than the rest of the world this year (16.4 per cent compared with 14.9 per cent). Although there has been "substantial progress" in reducing youth unemployment for both women and men, ILO said that the fallout of Russia's invasion of Ukraine was "highly likely to affect the results".
While the Asia Pacific region is set to see 14.9 per cent of young workers still looking for a job by the end of the year, in line with the global average, the picture will likely remain worrying in Latin America, where the rate is expected to be 20.5 per cent.
"Historically, young women's unemployment rates have been higher than young men's (in Latin American countries), but the crisis exacerbated this trend," ILO's report stated.
The picture is radically different in North America, however, where the youth and young adult unemployment rate is expected to be well world average levels, at 8.3 per cent.
Solutions are green and blue
To address the problem, the UN labour agency urged governments to implement of sustainable green and blue (ocean) policy measures. According to the report, this could generate an additional 8.4 million jobs for young people by 2030.
Targeted investments in digital technologies could also absorb high numbers of young workers, ILO maintained. By achieving universal broadband coverage by 2030, some 24 million new jobs could be created worldwide it said, with young workers taking 6.4 million of them.
Maldives Can Seize Opportunities to Boost Public Revenue, Make Public Spending More Efficient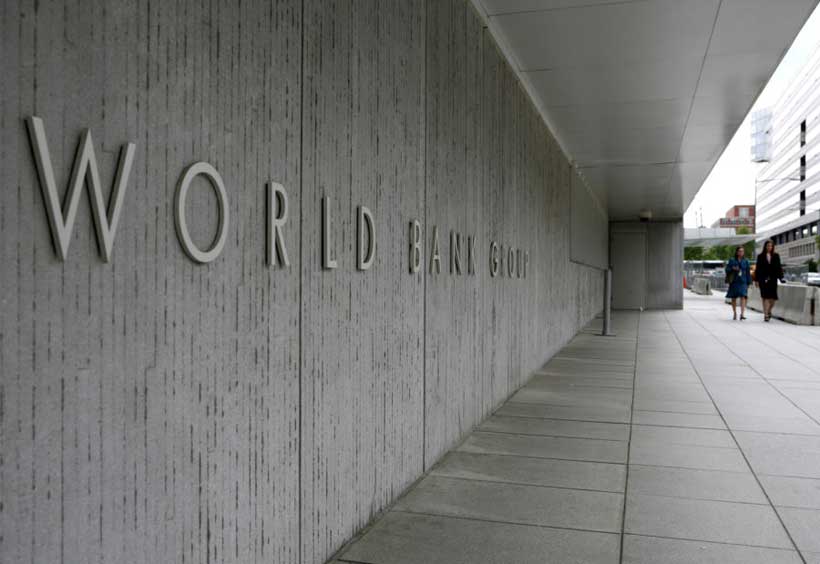 Maldives' economy is on the road to recovery following the unprecedented shocks of COVID-19. Key reforms can enhance the quality of public spending, strengthen debt management and debt transparency and collect more revenues to finance the country's development needs, according to the World Bank's Maldives Public Expenditure Review (PER) launched today.
Much of the increase in public spending and debt over the past five years has financed investments in basic services and infrastructure, especially housing. While these investments can boost long-term growth, making public spending more efficient, transparent, and targeted towards the neediest groups, it is essential to contain the rapid rise in spending and debt. Such reforms are particularly important because Maldives' economy is highly vulnerable to external shocks such as a global recession and climate change-induced natural disasters.
"This report supports the government's efforts to reduce the risks to public finances and ensure that public money is well spent in order to secure a more resilient and prosperous future for all Maldivians," said Hon. Ibrahim Ameer, Minister of Finance. "It will help us identify where and how public money can be better allocated to achieve the Jazeera Raajje vision, while supporting our ongoing and planned reforms to collect additional revenues."
The PER identifies key reforms to help Maldives strengthen fiscal sustainability, including raising more revenues – especially from domestic sources – by, for example, reducing the Personal Income Tax threshold and gradually raising both the General and Tourism GST rates. The PER also identifies reforms needed to better manage public debt and guarantees. These include revamping the Fiscal Responsibility Act to include guarantees and more stringent monitoring of fiscal risks from state-owned enterprises.
"The Government of Maldives is already planning many reforms to improve the country's fiscal health. These include raising GST rates, making public sector wages and pensions more equitable, enacting a Debt Law and revamping the Fiscal Responsibility Act," said Faris. H. Hadad-Zervos, the World Bank Country Director for Maldives, Nepal and Sri Lanka. "The World Bank welcomes the recent proposed GST reforms and stands ready to support the Government to implement these and further reforms to achieve a more resilient and prosperous future for all Maldivians."
Many of the reforms proposed in the PER intend to make the distribution of public spending more equitable. In the housing sector, for example, implementing income-based targeting would help improve the financial viability of the Rent-to-Own program while also promoting home ownership. As for public sector wages, the National Pay Commission could consider consolidating or eliminating most of the allowances that drive inequity and cap the overtime allowance. The new Public Service Pay Framework is a key first step in the right direction but strengthening wage bill controls and other related reforms is also needed to ensure that the reform is successful. Finally, reforms to eliminate 'double pensions' in the civil sector and improve the coverage of the pension system are needed to ensure that both current and future retirees can benefit from the generous scheme.
The Public Expenditure Review is a core analytical product of the World Bank which assesses the quality of government spending and identifies key fiscal reforms that countries need to undertake to achieve better growth and development outcomes. This is the first PER for Maldives since 2002.