Xi Jinping's Speech at Davos Agenda is Historic Opportunity for Collaboration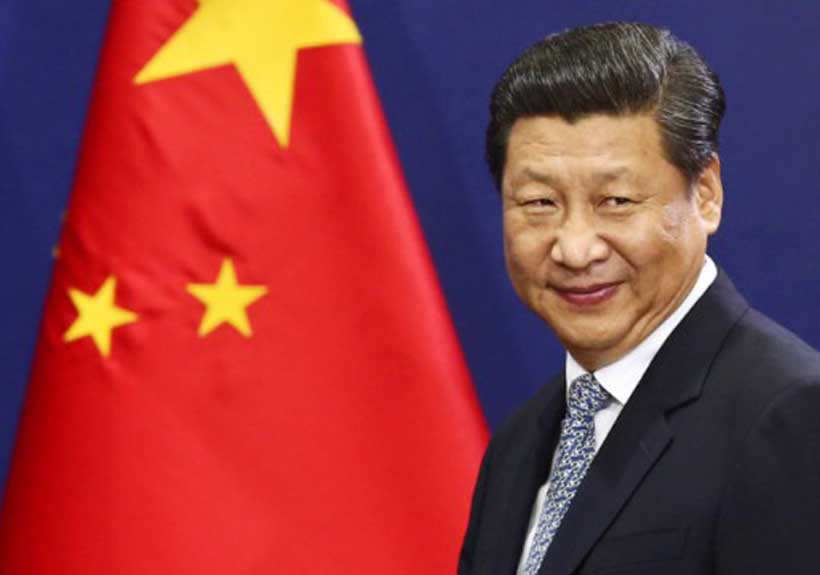 Chinese President Xi Jinping called for both greater global efforts in the fight against an unprecedented public health crisis and a renewed commitment to multilateral cooperation, in a special address on Monday to business, government and civil society leaders taking part in the World Economic Forum's virtual event, The Davos Agenda.
"The pandemic is far from over and the recent resurgence in COVID cases reminds us that we must carry on the fight," Xi said. "There is no doubt that humanity will prevail over the virus and emerge even stronger from this disaster."
"We should stay committed to keeping up with the times instead of rejecting change. Now is the time for major development and major transformation."
Xi outlined several objectives required for a better future. They include the need to work together to achieve strong, sustainable, balanced and inclusive growth, to close the gap between developing and developed countries as a prerequisite for global prosperity, and to strengthen global cooperation in addressing the big common challenges, namely COVID-19 and climate change.
On cooperation
"We hope these efforts will bring more cooperation opportunities to other countries and give further impetus to global economic recovery and growth," he said.
"We have been shown time and again that to beggar thy neighbor, to go it alone, and to
slip into arrogant isolation will always fail. Let us all join hands and let multilateralism light our way toward a community with a shared future for mankind."
"Zero sum game or winner takes all is not the philosophy of the Chinese people."
"We should stay committed to international law and international rules, instead of seeking one's own supremacy"
On climate
"We need to deliver on the Paris Agreement on climate change and promote green development," he said. "We need to give continued priority to development, implement the Sustainable Development Goals, and make sure that all countries, especially developing ones, share in the fruits of global development."
Xi reiterated China's commitment to implement the 2030 Agenda for Sustainable Development and promoting a green, low-carbon way of life and production, and achieving carbon neutrality before 2060.
"The earth is our one and only home. To scale up efforts to address climate change and promote sustainable development, bears on the future of humanity."
On the economy
"Despite the trillions of dollars in relief packages worldwide, global recovery is rather shaky and the outlook remains uncertain. We need to focus on current priorities, and balance COVID response and economic development. Macroeconomic policy support should be stepped up to bring the world economy out of the woods as early as possible."
On COVID-19
Containing the coronavirus is another pressing task for the international community, he said, stressing that closer solidarity and cooperation, more information sharing and a stronger response are what is needed to defeat COVID-19. He said China is committed to sharing its experience with other countries and assisting those less prepared for the pandemic and work for greater accessibility to COVID vaccines in developing countries.
On globalization
He also said China will continue to promote economic globalization and advance technology and innovation, and is committed to following through on its policy of opening up and continuing to promote trade and investment liberalization.
On technology
"Science, technology and innovation is a key engine for human progress… China will create an open, fair, equitable and non-discriminatory scientific environment that is beneficial to all."
Klaus Schwab, the World Economic Forum's Founder and Executive Chairman, thanked China for taking an active part in global efforts to combat COVID-19 and to implement the 2030 Agenda for sustainable development.
"2021 will be the critical year to re-establish trust in our ability to shape our common future in collective and constructive ways," Schwab said. "We must win the fight against the virus, we must reinvigorate global economic growth and make it more robust, resilient, inclusive and sustainable, and at the same time, we must accelerate the transition to a net zero economy."
He added: "We must come together to ensure that we capture the moment and move into the age of collaboration to build a better world."
Lao PDR: New Project to Protect Landscapes and Enhance Livelihoods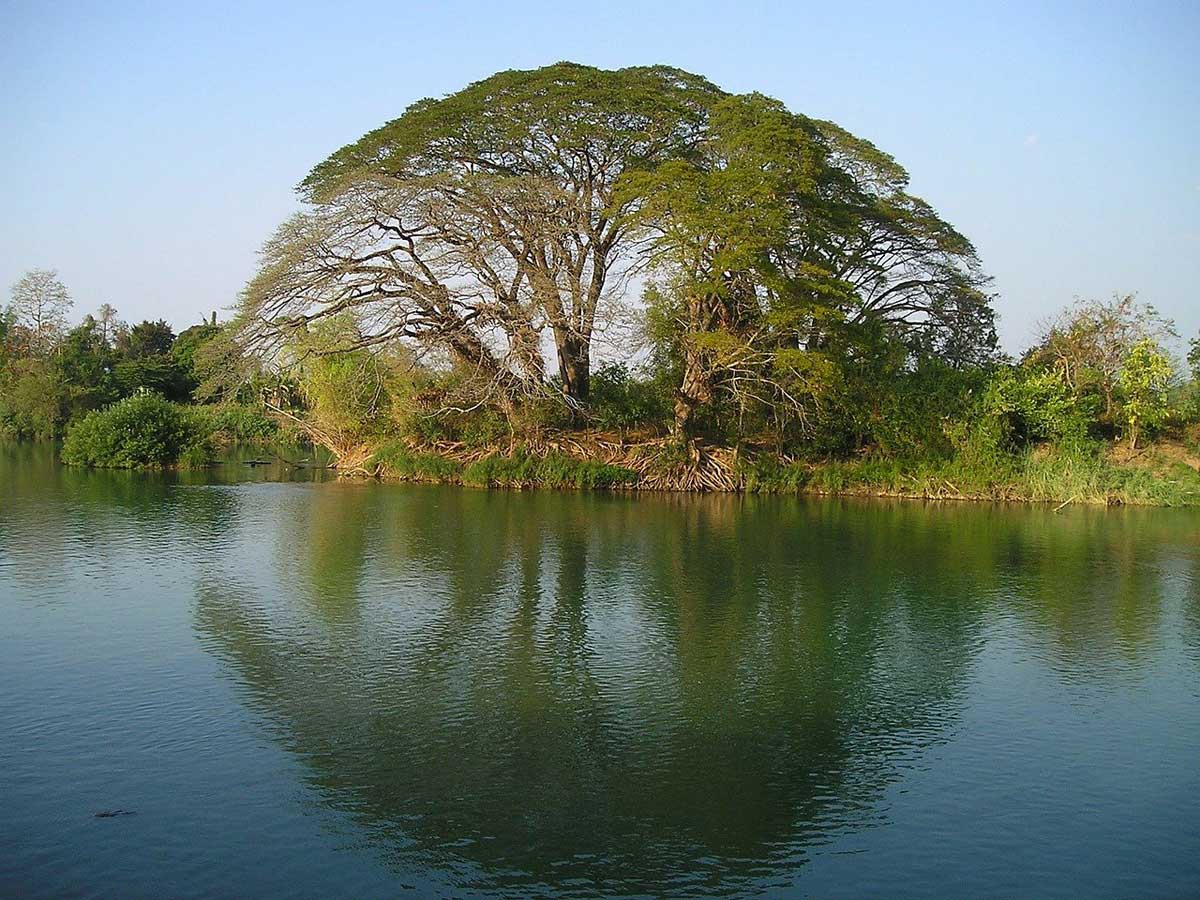 The World Bank's Board of Executive Directors today approved a US$57 million project to help Lao PDR promote sustainable forest management, improve protected area management, and enhance livelihoods opportunities in eight provinces across the country. Project funding comes from the World Bank's International Development Association, with contributions from the Global Environment Facility and the Canada-World Bank Clean Energy and Forest Climate Facility.
The Lao Landscapes and Livelihoods Project will support economic recovery in light of the adverse impacts of the COVID-19 pandemic by focusing on preservation of natural capital such as forests, biodiversity, water resources, soil, and land. The Project will help communities in over 600 villages and 25 forest areas to secure livelihoods and jobs from sustainably managed forests, including opportunities in timber and non-timber products, and nature-based tourism.
"This project will be crucial to helping Lao PDR recover from the global coronavirus shock by protecting and enhancing its natural capital, and supporting the creation of green jobs in vulnerable communities," said the World Bank Lao PDR Country Manager Nicola Pontara.
Despite enjoying sustained periods of high economic growth in the last three decades, Lao PDR has experienced a gradual deterioration of its natural capital, making vulnerable rural people more susceptible to floods and droughts while jeopardizing their access to food, fiber, fresh water and income.
The Government of Lao PDR will implement the project through the Department of Forestry at the Ministry of Agriculture and Forestry. To create jobs and livelihoods and secure environmental benefits, the project will develop environmentally and socially sustainable partnerships among communities, government, nature-based-tourism companies, and forest plantations.
The Lao Landscapes and Livelihoods Project complements other partnerships between Laos and the World Bank on biodiversity protection, carbon emission reductions and nature-based tourism. It also supports the priorities of the government's ninth National Socio-Economic Development Plan for 2021-25 and the 2030 National Green Growth Strategy.
Two-Thirds of Poorer Countries Are Cutting Education Budgets Due to COVID-19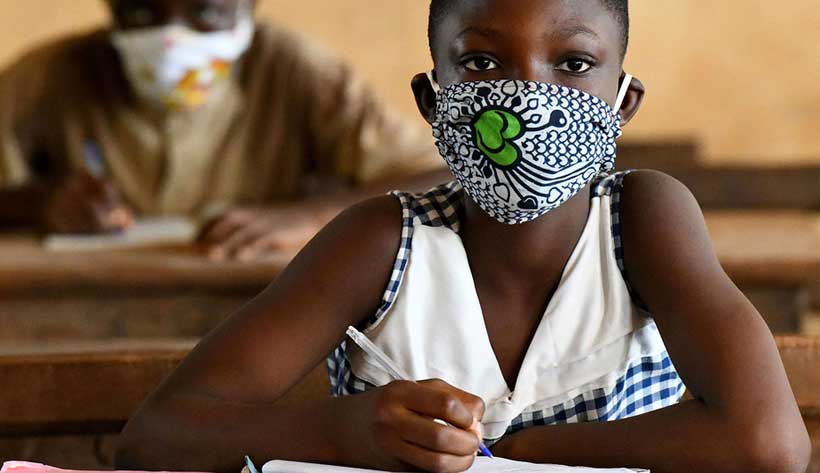 Education budgets are not adjusting proportionately to the challenges brought about by COVID-19, especially in poorer countries. Despite additional funding needs, two-thirds of low- and lower-middle-income countries have, in fact, cut their public education budgets since the onset of the Covid-19 pandemic, according to the new joint World Bank – UNESCO Education Finance Watch (EFW).
In comparison, only one-third of upper-middle and high-income countries have reduced their budgets. These budget cuts have been relatively small thus far, but there is a danger that future cuts will be larger, as the pandemic continues to take its economic toll, and fiscal positions worsen. These differing trends imply a significant widening of the already large spending disparities seen between low- and high-income countries.
According to the new report, prior to the COVID-19 pandemic, in 2018-19, high-income countries were spending annually the equivalent of US$8,501 for every child or youth's education compared to US$48 in low-income countries. COVID-19 is only widening this huge per-capita education spending gap between rich and poor countries.
EFW stresses that the education finance challenge is not only about mobilizing resources, but also about improving the effectiveness of funding. Unfortunately, recent increases in public education spending have been associated with relatively small improvements in education outcomes. Although access to education has improved, the learning poverty rate – the proportion of 10-year-olds unable to read a short, age-appropriate text – was 53 percent in low- and middle-income countries prior to COVID-19, compared to only 9 percent for high-income countries. COVID-19 related school closures are likely to increase this 53 percent share to as much as 63 percent.
"This is a critical moment where countries need to recover the learning losses the pandemic is generating, invest in remedial education, and use this window of opportunity to build more effective, equitable, and resilient systems," said Mamta Murthi, World Bank Vice President for Human Development. "The learning poverty crisis that existed before COVID-19 is becoming even more severe, and we are also concerned about how unequal the impact is. Countries and the international development community must invest more and invest better in education systems and strengthen the link between spending and learning and other human capital outcomes."
EFW notes that global spending on education has increased over the last 10 years, but the signs are that the pandemic may interrupt this upward trend. Funding for education has grown most rapidly in low- and lower-middle-income countries, where the gaps between the funding needed to achieve the SDGs and current allocations are the widest. The deterioration in government finances over the medium-term suggests that without concerted efforts to prioritize education, the outlook for mobilizing the domestic resources required for education will worsen.
Aid for education has increased by 21 percent over the last 10 years. Disbursements had increased rapidly in the 2000s and fell between 2010 and 2014 in the aftermath of the great financial crisis. However, since 2014, aid to education has increased by 30 percent, reaching its highest recorded level of US$ 15.9 billion in 2019. However, fiscal constraints, other sectoral needs, and changes in student mobility patterns, suggest that external aid for education might fall at a time when it is needed most.
"External financing is key to support the education opportunities of the world's poorest," said Stefania Giannini, Assistant Director-General at UNESCO. "Yet donor countries are likely – and some have already begun – to shift their budget away from aid to domestic priorities. Health and other emergencies are also competing for funds. We foresee a challenging environment for countries reliant on education aid. UNESCO estimates that it may fall by US$ 2 billion from its peak in 2020 and not return to 2018 levels for another six years."
The EFW is a collaborative effort between the World Bank and the UNESCO Global Education Monitoring Report team. It will be produced annually following the main release of spending data by UNESCO's Institute of Statistics. The EFW aims to draw together the best data available on all sources of education funding and monitor efforts to improve information on the levels and use of education funding. However, good quality and timely information on government, household, and aid spending in education is not readily available in all countries. This hinders planning and monitoring at a time when countries cannot afford any missteps.
Global Alliance on Circular Economy and Resource Efficiency
Bringing together governments and relevant networks and organizations, the Global Alliance on Circular Economy and Resource Efficiency (GACERE) aims to provide a global impetus to initiatives related to the circular economy transition, resource efficiency, sustainable consumption and production patterns, and inclusive and sustainable industrialization.
GACERE is being established by the European Commission on behalf of the European Union (EU), and by the United Nations Environment Programme (UNEP), in coordination with the United Nations Industrial Development Organization (UNIDO).
GACERE will be launched on Monday 22 February 2021 from 12:00 until 13:15 CET on the margins of the first segment of the fifth meeting of the United Nations Environment Assembly.
The event will be hosted by Virginijus Sinkevičius, EU Commissioner for Environment, Oceans and Fisheries; Inger Andersen, United Nations Under-Secretary-General and UNEP's Executive Director; and LI Yong, UNIDO's Director General.
Ministers of countries which have joined GACERE and other stakeholders will provide their perspectives on the Alliance's intended role in supporting a global just transition to circular and resource-efficient economies and the achievement of the 2030 Agenda for Sustainable Development.