Farmers' Protest: A Case for Policy Communications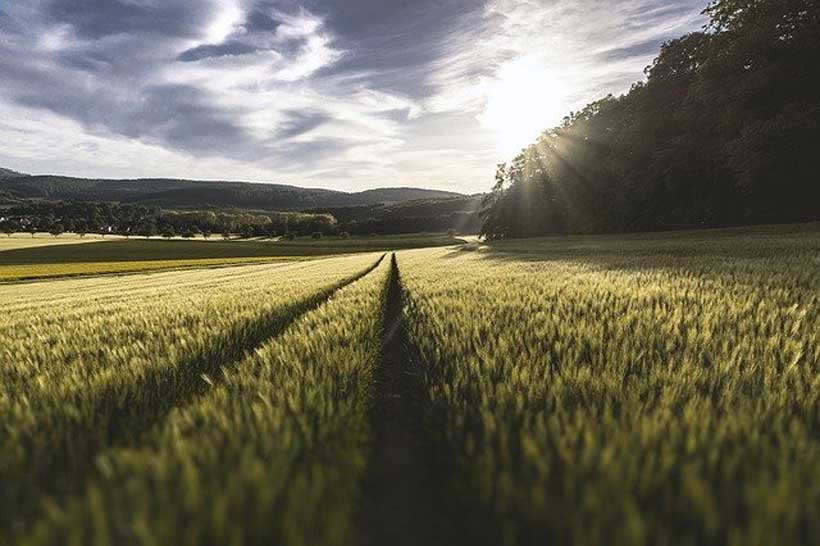 This article aims to develop the case of strategic communications over policy matters to ensure better implementation. The on-going farmers' protests in India are examined and the different government communications as a response are studied. Lastly, the conceptual framework of policy communications is also explained.
Public Policy communications are an effective tool utilized by agencies of the government to inform, educate and in turn achieve the objectives of the policy. In most developing countries, policy communication is viewed as anchors of a transparent and positive work agenda. As the link between the government and its citizen, effective communication is crucial for the successful implementation of the public policy. [1] Motivating, persuading and information- sharing are the basic functions of an effective communication strategy, Hence, as an essential prerequisite for execution of public policy, communication has transpired an important role in all aspects of development policy.
Iris Marion Young, a contemporary political theorist, in her book on Inclusion and Democracy, emphasizes that inclusive political communication is key to the legitimacy and success of democracy. She argues: "Law and policy are democratically legitimate to the extent that they address problems identified through broad public discussion with remedies that respond to reasonably reflective and undominated public opinion. The associational activity of civil society functions to identify problems, interests, and needs in the society; public spheres take up these problems, communicate them to others, give them urgency, and put pressures on state institutions to institute measures to address them. Young then also concludes that, "The democratic legitimacy of public policy, moreover, depends partly on the state institutions being sensitive to that communication process. The moral force of the processes of public communication and its relations to policy, then, rests in part on a requirement that such communication be both inclusive and critically self-conscious. [2]
Farm Laws and its Passage
In September, three contentious farms laws were passed by the Parliament, that were first introduced as Ordinances in the month of June. The three laws, that have now generated massive nationwide protests are, The Farmers' Produce Trade and Commerce (Promotion and Facilitation) Act, The Farmers (Empowerment and Protection) Agreement of Price Assurance and Farm Services Act, and The Essential Commodities (Amendment) Act. While the government claims that the new laws introduce much need reforms in the agriculture market, will lift trade restrictions, reduce corruption and finally liberalize the agricultural market. Farmers, on the other hand, fear that these bills will undermine the APMC (Agriculture Produce Market Committee) regulated 'mandi' system, erode the government guaranteed MSP (Minimum Support price) and make farmers vulnerable to the market forces.
In the Upper House of the Parliament Rajya Sabha, two out of three farm related legislations were passed by voice vote amidst strong protests by the Opposition. Chaos broke out on the floor of the house as parliamentary proceedings were subverted to pass the bills according to the Opposition. Demands of referring the bills to a Parliamentary Committee were also ignored by the government in this hasty passage. This move alone had garnered a lot of negative press, as to view examinations of the bills by the Select committee as defeat, is a dangerous trend for democracy
Farmers' Protests and the Communication Gap
Farmer Unions have been protesting the farm laws for months now. Soon after the acts were passed, massive protests engulfed Punjab. For nearly two months, these protests largely remained local with invitations extended from the Centre to overcome the discord to the protesting farmers were declined. Meanwhile, protestors in Punjab disrupted rail traffic which led to claims of shortage of coal at the thermal plant as no goods trains entered Punjab for one and a half month. On November 13th, 32 farm unions were invited by Centre and the first round of talks were held between three central ministers and the farmers. As the discussions remained inconclusive, mostly protestors from Punjab, Haryana along with protestors form Uttar Pradesh, Madhya Pradesh and Uttarakhand gathered at the Delhi border. Thousands of farmers reached border points from Punjab and Haryana amidst the usage of water cannons and tear gas. Hence, the three contentious farm laws have been vehemently protested by the farmers of Punjab and Haryana, in a nationwide protest since 14th December 2020. Subsequently, the government has held 8 rounds of discussion with leaders from the Farm Unions, with agreements only being formed on 2 of the 4 demands put by the farmers.
While commentating for the Farm laws and the political backlash, Ashok Gulati, an Indian agricultural economist in his article for the Indian Express wrote "I feel there is a gross communication failure on the part of the central government to explain to farmers what these laws are, and how they are intended to benefit them. This communication gap was fully exploited by some political parties and social activists, who themselves are facing an existentialist threat and believe that the Narendra Modi government can do no good for this country. A massive misinformation campaign was launched, saying that these laws are a sell- out to corporate houses, will abolish the MSP system, dismantle APMC mandis, and even capture farmers' lands. Nothing can be further from the truth." [3]
Government Outreach
Since the outbreak of massive protests, the government and its ministries have made multiple attempts to communicate and explain polices that are 'misunderstood' by the farmers. Communication mostly has been one-way and has focused on bringing out success stories over the benefits of the farm laws. The government has also highlighted farm unions from across the country that are in support of these reforms.
The following are the central communication campaigns undertaken by the Centre to explain these reforms:
November 29 Mann Ki Baat
Speaking of the farm laws, Prime Minister Modi said the farm reform laws have broken the shackles of the farmers and also provided new opportunities to them. In his address to the nation through his monthly radio programme, he said, ""New dimensions are being added to agriculture and its related activities in India. The agricultural reforms in the past few days have also now opened new doors of possibilities for our farmers. The demands that have been made by farmers for years, that every political party, at some point or the other made the promise to fulfil, those demands have been met."
December 17 Letter to Farmers
In an open letter addressing the farmers, the Union Agriculture Minister Narendra Singh Tomar wrote, "I am from a farming family. I have grown up seeing, understanding the challenges of farming. I have seen the distress of untimely rain, the happiness of timely monsoon. These were parts of my growing up. I have also seen the week-long wait to sell crops,". "As the agriculture minister of the country, my duty is to dispel farmers' misconceptions, to make every farmer of this country tension-free. It is my duty to expose the conspiracy being hatched to create a wall between the farmers and the Centre," he wrote in Hindi.
In an open letter written as an reply to Prime Minister Modi and the Agricultural Minister, the farmer unions such as the All-India Kisan Sangharsh Coordination Committee called their statements "factless" and also that the Centre has zero empathy for the farmers.
December 27 Mann Ki Baat
During the December 27th Mann Ki Baat, Prime Minister Modi paid his tribute to several revered Sikh personalities, including the sons of Guru Gobind Singh for their sacrifices. Meanwhile, protesting farmers banged utensils during the radio show to stage their protest. Yogendra Yadav, the Swaraj India chief had said, "On December 27 when the Prime Minister gives his Mann Ki Baat radio address, farmers will say 'we are tired of listening to your Mann ki Baat, when will you listen to our Mann ki Baat?' So we will bang utensils so that the noise of his Mann ki Baat doesn't reach us,".
Putting Farmers First
In "Putting Farmers First", a 100-page e-booklet released by the Ministry of Information and Broadcasting, the government asserted that the three farm laws passed in September were result of "two decades of consultation". The booklet lists measures taken by the government since 2014 to make agricultural profitable and also says "While farmers have made India extremely productive with their sweat and toil, the issue of profitability was always being sidelined because reforms in agriculture and agricultural markets never got priority,". The government says that the booklet clear the air and mentions the "truth" of has mentioned "what will happen" and "what will not happen" for farmers.
Though efforts have been invested to bridge the communication gap, there are no indications of them being effective on ground. The messages constructed under these campaigns include sweeping generalizations and don't included critical reasoning. If the messages are being received and understood well by the intended audiences, is difficult to measure. However, it is safe to say that there have been no real breakthroughs on ground. Perhaps the issue is no longer just a communication gap but also a trust deficit. Amidst the farmers' protests a booklet on 'PM Modi and his Government's special relationship with Sikhs' was also released on the occasion of Guru Nanak Jayanti. This could be a move to appease the community and earn some social capital over it.
Resolution
While the government has refused to repeal the three farm laws, both the sides have engaged in several rounds of discussion now. After six rounds of talks between the government and the farmer unions, the Centre agreed to meet two of the four demands raised by the leaders of the union. The government represented by the Agriculture Minister Narendra Singh Tomar, Railways Minister Piyush Goyal and MoS Commerce and Industry Som Prakash settled to exclude farmers from the penal provisions of the Commission for the Air Quality Management (CAQM) in National Capital Region and Adjoining Areas Ordinance 2020. The other is non pursual of the draft Electricity Amendment Bill 2020.
On the two out of the four demands being accepted, Hannan Mollah, general secretary of the All India Kisan Sabha and working group member of the All India Kisan Sangharsh Coordination committee, said: "The talks took place in a somewhat conducive atmosphere. The government had a conciliatory approach today…They were agreeable to discussing how to make the MSP system better but did not commit to give a legal framework. There was some one percent flexibility on part of the government."
Conceptual Framework
For a holistic understanding of policy communications, it is essential to understand its conceptual framework too. Public policies can generally be categorized as preferred policies and non-preferred policies based on their attributes. Non-preferred policies are those that often suffer conflict and delay in their adoption and implementation. Conflict among concerned parties generally arise with the government's intention to instigate the fast adoption of the non-preferred public policy. The government imposes their will on the citizens and force them to adopt non-preferred polices, without proper communication over the need and consultation with concerned parties. Hence, citizens become hesitant or show resistance in adopting these policies. [4]
According to the psychological reactance theory, if the individual is compelled by authority to follow advice, adopt recommendations or make changes, it leads to psychological discontentment. The individual feels that their flexibility is under threat and they are being deprived of personal discretion.
Conclusion
Hence, the three farm reforms fit well in the non-preferred policy category. These reforms though discussed and recommended from across the political spectrum suffered inaction in formulation. However, the current top-down implementation of these reforms with no consultation with the stakeholders has led to trust deficit and hostility. The lack of policy deliberations outside and inside the Parliament during its passage and insufficient policy communications have only exacerbated matters. It is important to note that the general environment of distrust with plenty of fake news leaves citizens angry. As citizens fear change and globalization, it is crucial that media spaces are well utilized by government to mount complete and coherent arguments. After eighth rounds of deliberations, the farmers have only warned to intensify their protests with a show of strength through tractor march on Republic Day. Even the intervention of court to resolve the deadlock has been met with suspicion from the farmers. The recent Supreme Court stay order is now being viewed as a dangerous precedent that blurs lines between the legislature, executive and judiciary. The move of setting up of an expert committee has not been welcomed by the protesting farmer unions.
The course this conflictual discourse will only be evident in the coming months but one thing is clear, commitment to policy communications is quintessential at all stages of policy matters.
References
[1] ADB (2011) Public Communication Policy 2011: Disclosure and Exchange of In- formation. SBN
978-92-9092-483-8, Publication Stock No. RPT114096.
[2] YOUNG, I. M. 2000. Inclusion and democracy. Oxford University Press.33, 647 – 673.
[3] An Expert Explains: The arguments for and against the three central farm laws
[4] Kang, I., Lee, G., Park, C. and Shin, M. (2013) Tailored and Targeted Communication Strategies for Encouraging Voluntary Adoption of Non-Preferred Public Policy. Technological Forecasting & Social Change, 80, 24-37.
COVID-19 pandemic and positives/negatives of the Pakistani government's policy towards it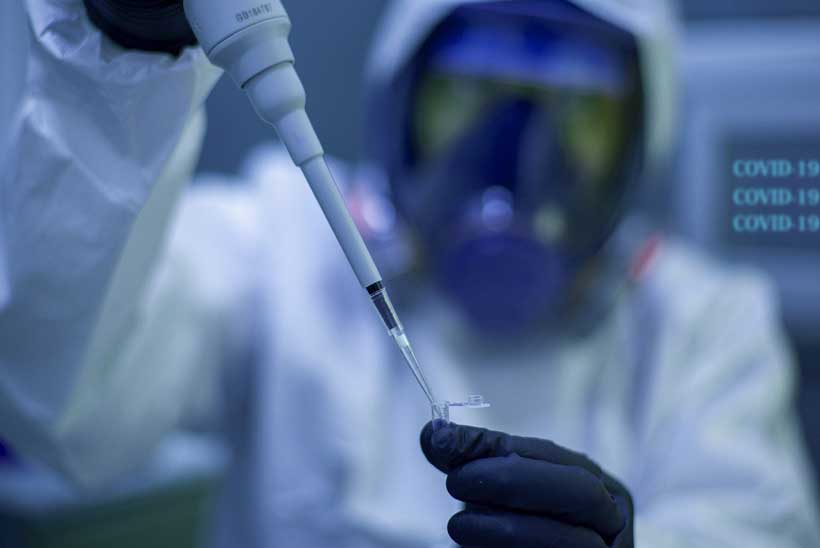 The covid-19 erupt from Wuhan in December 2019. The first case in Pakistan was observed on February 26th, 2020.It is considered a global pandemic because of its contagious nature. It has engulfed many lives and economies. Whereas Pakistan, despite its socioeconomic and political problems, has tackled covid-19 efficiently so far. Objectives of these policies were to contain and mitigate the spread of covid-19. Pakistan made effective policies to hamper the unfurling nature of covid-19. It was praised by the director-general of WHO and he mentioned it as a lesson for the rest of the world. The upshots of the policies on its citizens were both positive and negative, but they helped a lot in sailing through covid-19.
Covid-19 has accentuated the inadequacy of the health sector. However, to combat covid-19, RFCC assists hospitals to evolve their capacities to provide treatments. Many hotels and motels were converted into quarantine centers. Number of ventilators, gears, beds, and testing capability has been increased. Pakistan got a loan of $760M to improve its medical handling. These policies seem effective as they are the major line to combat covid-19. Number of staff has also increased. These policies play a crucial role in containing Corona virus but due to lack of awareness, many people didn't get tested. Overall, it played a positive role.
"Out of 220M population, 25% are living below the poverty line and 30% live in grave poverty," said the PM Imran khan. Therefore, containing the poverty and retaining the economy is an arduous task. For this purpose, the Ehsas program was launched with a stipend money of Rs.12000 for the vulnerable. Employees wouldbe paid a salary during complete lock-down. The government displayed leniency in paying taxes to accelerate the investment. The banks remained open during the nationwide lock-down. However, an in-depth analysis reveals that Ehsas program didn't prove effective due to the absence of a proper tracking system. The poor and needy people in rural areas were not affable with the technology, therefore they were unable to enroll in this program.
Moreover, the government's policy of smart lockdown cannot be ignored. It started in April, targeting the disease hotspots. The purpose of this policy was to provide a breathing space to the most vulnerable section of the society. Because nationwide lock-down was threatening food security. Smart lock-down technology played a crucial role and made Pakistan distinctive around the world.
To dampen the adverse effects of covid-19 on society, section 144 was implemented to avoid public gathering. According to the health ministry "home quarantine, zoning of hospitals, and social distancing should be in the nitty-gritty of the policy." They imposed a ban on air traffic and started screening at the airports for international travellers these measures proved beneficial to some extent. But unfortunately the government couldn't ensure the SOPs.
In a nutshell, the aforementioned account enables a worthy conclusion that Pakistan has managed to contain the devastating effect of covid-19, however, the danger is not over yet. The second wave of covid-19 has started globally which can overturn the successful results other way round. Therefore, some stringent action should be taken to make the policy of containment of covid-19 more effective that is only possible if there is a consensus between the federal and provincial governments. The only way to limit the dangers of the virus is to come up with the unified and all inclusive national plans.
Who pulls the strings of the government of India?
While talking to a Cornell college professor, Rahul Gandhi lamented (March 2, 2021) that the RSS was making use of its educational institutions to propagate its tunnel vision (NewsMatters, March 6, 2021). `Wherefrom money comes to run hundreds of thousands of schools', he asked.
The RSS, founded in 1925, is not only distorting history, and polluting syllabi but also compelling the BJP government to appoint its nominees to key posts whether academic or political.
The RSS's rationale is that it is their government. As such, they have every right to make appointments to all political and non-political posts and revise syllabus according to their own version of history.
A bird's-eye view of appointments
Besides president Kovind Nath, a dalit, and Hindu-monk Yogi Adityanath, several parcharaks (apostles) were nominated for appointment as chief ministers, governors and cabinet ministers. The nominees included ML Khattar, chief minister of Haryana, Trivendra Singh Rawat, chief minister of Uttarakhand, Devandar Fadnavis (Maharashtra), and Ram Thakur (Himachal Pradesh).
The veterans appointed as governors included Balramji Das Tandan (Chhattisgarh), Ram Naik (UP), Om Prakash Kohli (Gujarat), Keshri Nath Tripathi (West Bengal), Kalyan Singh (Rajasthan), Vidya Saga Rao (Maharashtra), Vaju Bhai Bhala (Karnataka), Padmanabha Acharya (Nagaland), Jagdish Mukti (Assam) and Tathaghat Roy (Tripura) (Source: Aryana P. Chatterji, Thomas Blom Hansen, and Christophe Jaffrelot (eds), Majoritarian State).
Dr, Lokesh Chandra was made president of Indian Council for Cultural Relations. Ram Bahadur Roy, former ABVP organizing secretary who was jailed during Indira-Gandhi- imposed emergency was appointed to the Indira Gandhi National Centre for Arts. Baldev Sharma, former editor of the RSS's Hindi mouth-piece Panchjanya, was appointed chairman of the national Book Trust. Shakti Sanha, private secretary to prime minister Atal Behari Vajpayee was rewarded with appointment of Director of Nehru Memorial and Library. The memorial was the hub of Nehru-Gandhi legacy. A small-time actor Gajendra Chauhan was appointed Chairman of the Films and Television Institute of India. Hindu Nationalist Anupam Kher was appointed head of India's Board of Film Certification.
Realising that educational institutions are key agents for ideological dissemination, the RSS thrust its nominees as vice chancellors and directors in universities and cultural institutions of higher learning.
RSS's version of history
A distorted version is taught in RSS-run Vidya Bharti schools. Hindu caste system is well delineated in Rig Veda, Manusmriti and Bhagavad Gita. But, the RSS preaches that the Muslim Turks initiated the untouchability. Turks introduced commodes in India. "Hindus who refused to convert to Islam were forced to clean them. And, thus they became untouchable."
Conscription power
While addressing a large gathering at Muzaffarpur, Bhagwat said, `RSS volunteers were so disciplined that they could be mobilized in a matter of days should the constitution and laws of the country so demand'. Many senior retired armed forces officers including former army chief General VK Singh have joined the RSS.
Inference
Bhagwat's bonhomie with politicians, media, judiciary, industry, religious leaders and civil society reflects that the RSS would continue to keep the Modi government under its Octopus claw. Also it is keen to extend its influence in political, societal and non- governmental spheres. To deepen its roots, the RSS has initiated programmes like Family Awakening (parivar prabodhan),Village Development (grama vikas), and Social Harmony (samara satta).
Cease-Fire Review: A ray of hope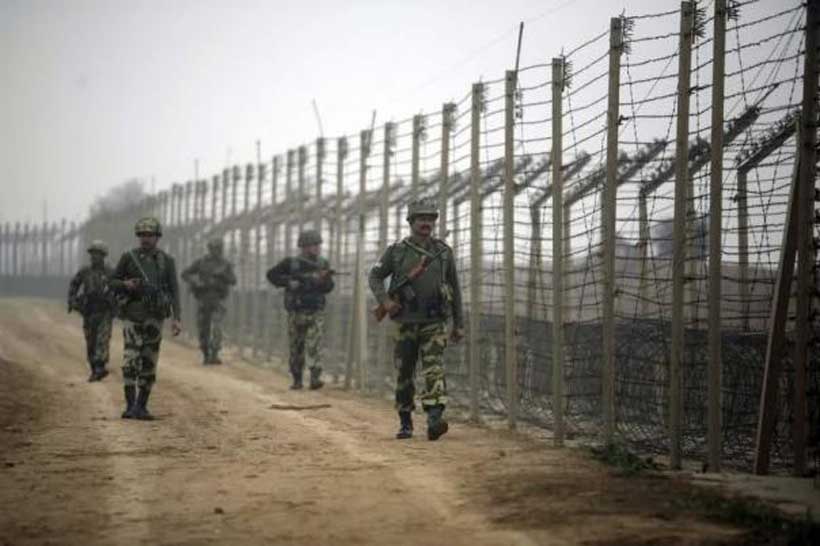 Pre-Negotiations are very much crucial to achieve the state of "Negociation Continuelle" (continuous negotiations) the only way due to which conflicting parties go for sustained mode of talks. On 25th February Director Generals of military operations (DGMO's) of India and Pakistan contacted with each other to review cease fire agreement, on line of control (LOC), which was held back in 2003. Both States reaffirmed cease fire agreement and to restart weekly hotline contact at DGMO's level. The agreement was largely violated by both states for several times and they were accusing each other for violations. But one thing is common that on both sides Kashmiris are suffering, they are raising their children in an environment of fear and severe violence. India and Pakistan are both nuclear capable states of South Asian region and are considered as the custodian of regional peace and stability. And without shadow of a doubt regional peace and security is a collective responsibility of the responsible states. Pakistan and India are the main conflicting parties of South Asian region and Kashmir is the bone of contention between them. Kashmir has been a question of integrity for both States. The Line of control also known as working boundary, divides Indian Kashmir from Pakistani Kashmir. There are several resolutions have been passed by the UN General Assembly to address the Kashmir issue but never implemented. UN wants to solve this issue according to the hopes of Kashmiris. The initiation of bilateral talks in the present outrageous environment is not less than a blessing in disguise and it will be fruitful for all the stakeholders; India, Pakistan and Kashmiris as well. This peaceful move from Pakistan and India is highly appreciated globally because Kashmiri diaspora is present worldwide and they are very much concerned with future of their homeland.
Indian Prime minister Narendra Modi, with his hostile ideology of "Akhand Bharat" assumed office in 2014. His political adventurism based on jingoistic-cum-hawkish policies dragged India State to the verge of staunch illiberalism where identity crisis burst up, which is more lethal than previously existing class crisis. Every community including lower class Hindus, Muslims, Christians, Sikhs etc. all are vulnerable to the identity crisis. On 30th May 2019, he sworn for his second tenure as prime minister of the world's so called largest democracy. He came with another adventurous mandate and the first demonstration took place when he suspended special status of Kashmir and abrogated articles 370 and 35A. His ideology is regarded as Nazi-inspired ideology because in contemporary scenario only RSS community and other proponents of Hindutva are only considered as "Real Hindustani". All minorities are suffering in India because their basic living rights are kept aside. The ongoing farmer's protests shook the foundations of the state, hundreds of thousands of farmers rushed to the Delhi against the anti-famer laws passed by Indian Parliament.
In India Separatist movements are getting pace; minorities are unsatisfied with governing approach of Bhartiya Janata Party (BJP). Prime Minister Narendra Modi, reuined the secular and democratic face of India. On the other hand, Foreign policy of India is facing severe challenges because PM Narendra Modi's approach is hostile based on hatred and prejudice. These attributes are fatal for State's reputation at foreign lands; the recent India-China standoff was just a teaser of BJP's whole story related to foreign relations. In addition to this, Economic goal of 2025 of India is again became a distant dream just because of belligerent policies of ruling regime.
In contemporary scenario if we look towards India, only Modi-Media nexus will be seen. But in reality the situation is getting worse day by day. The review of cease fire agreement, offered by India, is a positive step towards the regional peace. It is appreciated by both civil and military administrations of both states. When PM Imran Khan assumed office he offered dialogue to his Indian counter-part but Indian Premier refused to go for any sort of talks. India always took a position that to initiate talks first of all, Pakistan has to stop the cross-border terrorism. Both terrorism and talks can never go side by side, this Indian claim is not based on empirical evidences because Pakistan has been facing menace of terrorism since 2001 and leaving no stone unturned to root out terrorism and safe havens for terrorists.
Currently, India is facing deep internal and external challenges. It is in the interest of India to have peace talks with Pakistan. On the other hand, it is a ripe moment for Pakistan to act decisively because it is the only time when India can review its decision of 5th August 2019.Moreover, it is a ray of hope to establish peace in entire region. This is the time when bi-lateral diplomacy can turn the traditional regional political dynamics. Both states are facing same problems when it comes to poverty, climate change, social security and the list goes on. The realm of these talks should expand and concern parties have to include economic and political regimes in front of each other otherwise momentum of talks will be lost. Regional connectivity is important to have eternal peace, Pakistan and India should review SAARC (South Asian Association for Regional Cooperation) that would provide basis for economic, cultural as well as political connectivity. Major Powers should also play their important role because world cannot afford rivalry between two nuclear states. Now, America is under a democrat President, and they should check every internal and external move of their Strategic and defense ally in Asia-Pacific region. Negotiations between India and Pakistan are in the interest of all other regional and extra-regional actors. Both states should adopt flexible approach while discussing the core issues and should avoid blame game. It will enhance the chances of continuous negotiation which is a pre-requisite for peace and progress.