Central Asia is a heart of the world and in order to control the world, the region should be under the control of a power. Historically, it is tied with its nomadic and silk route. It is a crossroad for the movement of people, goods, and ideas between Muslims land and Europe, China and India. In the 19thcentury, there was a competition between Britain and Imperial Russia to establish influence in the region and it might have been an effort for global balancing. The influence of British gradually rose while Russia declined with the humiliating defeat by Japan in1905. After the World War I, Imperial Russia collapsed ironically and was able to re-infuse itself as USSR with Central Asia as five provinces. From the World War II, USSR controlled Caucuses and Central Asia and was able to preserve its dominance in the region until 1991.Post disintegration of USSR, Central Asia appeared in to five autonomous states Kazakhstan, Kyrgyzstan, Turkmenistan, Uzbekistan, and Tajikistan that are land-locked and require the cooperation of neighboring countries for accessing world markets. The region, which is located in Eurasia and heartland, increased its geopolitical importance. The Region is volatile in nature with Kazakhstan and Turkmenistan only having relative stability. Although they have shown some economic growth, the other Central Asian economies are slim and petite.
Governance in the regional states has been continuously showing elitist pattern with being less responsive to popular aspirations. There is a constant factor in their foreign policies, which is the quest for security and for economic advantage. At the social level, the influential criminal groups have grown across the region, with rampant corruption, narcotics, poverty, and terrorism threatens all five states in Central Asia. Much of the state apparatuses are inherited from socialism- literacy, workers, infrastructure etc. The force structures and military thinking, inherited from soviet, is not compatible with modern Western systems. Contemporary Central Asian leadership has three primary concerns: maintaining power, fighting internal resistance and of development of autonomous economy..From the strategic prospect, the region is significant for geopolitical interest to China, Russia and United States. The region of estimated proven natural gas reserves are 232 trillion cubic feet comparable to Saudi Arabia. Kazakhstan and Turkmenistan possess about 100 trillion cubic feet and Uzbekistan 65 trillion cubic feet, Region's oil reserves are 17.49 billion barrels. Kazakhstan has regions 'largest proven oil reserves.
Central Asia states are seeking investment but the international community is more focusing on geopolitics than investment. The regional sates are pursuing cooperation and opportunities among themselves. The improved political cooperation and stability among Central Asian states also has opened opportunities of investment growing economies particularly for China and India. The region has two trump cards of educated youth and abundance of natural resources with stale and secure environment for foreign investors. The two rapid growing markets China and India are interested in the regional energy and mineral resources. Both the countries have developed close relationship with Central Asian states. Post reforms era, China has made progress in investment driven model for the manufacturing and investment beyond the border. Therefore, China has vast scope of investment in Central Asia. 'OBOR' project is a game changer investment of China in the region has introduced the region as a transit corridor for the Asia, Europe and Russia.
The region has promising investment potential in the fields of petrochemical, agriculture and tourism. These three sectors have low-level of foreign direct investment but with the great determination and priority of governments, it may be boasted. The region has a verity of petrochemical and agriculture commodities and raw material for processing to value the regional economy. The region also has potential to serve in both domestic and international meat market. Italy has invested in beef industry of Kazakhstan and has been earning much from several years. Another area of investment is a textile industry, which has immense opportunities of cotton and wool production. The Central Asian states have the same Soviet past but follow different directions for development aspirations.
Tajikistan is a more attractive country for the cross border investors due to its favorable environment for investment. The government is directing foreign investment to install new industries and modernize old industries. Aluminum, cotton, energy and tourism reveal potential of investment and attract foreign investors toward Tajikistan. The foreign direct investment in Tajikistan has increased from $270 to 317 million in 2018. According to the report of United Nations Conference on Trade and Development, Foreign Direct Investment stock in the country was 42.7 billion in 2018.The major investors are China, Russia United Kingdome and America have invested in energy and banking sectors. Chinese companies are investing in agro, tourism, hydropower and steel production sectors of Tajikistan. From the last two years, it has invested more than $3 billion in the country. According to the report of Chamber of Commerce of Tajikistan, China wants to create industrial enterprise with progressive technology and equipment.
Kazakhstan is the largest economy of Central Asia, which shares 70% of total investment in the region. According to National Bank of Kazakhstan, the foreign direct investment has increased by 9.8% with the amount of $4.1billion in 2018. The main areas of investment are transport, mining, trade finance, information technology, communication and insurance. Last year, 17.2% investment in fixed asset has increased. A significant growth in industry 27.1%, construction 20.6%, real estate 20.1% and agriculture 14.2% is also calculated. The government has arranged a list of $10.6 billion projects and has made legislation in permit system, taxation and custom system to attract investment in the country. The migration and visa process has been relaxed and the citizens of 62 countries can and travel Kazakhstan easily.
Uzbekistan has introduced visa for three years sin march 2019 for the participant of foreign investment companies. Furthermore, the foreign investors who invest more than $3billion can get residence permit for ten years. Within a one day, a certificate of origin of goods will be issued to foreign traders. With the participant of international financial institutions, 89 projects were launched in 2019. Then 31 project of more than $3billion are also planned with the help of World Bank and Asian Development Bank. Banks are able to open account for those who are Uzbek residents and businessperson with the requirement of FATF.
Turkmenistan is isolated country of six million people with rich natural gas reservoirs. The government tightly controls any foreign activities monitoring very closely. Visa system is very complicated but the businesspersons and investors are frequent. The business environment does not support foreigners because Turkmen language has long been in isolation. Therefore, businesspersons have to rely on English language for the business activities in Turkmenistan. However, international investors have shown their interest in investment and trade with Turkmenistan. The country has potential of investment in the sectors of agriculture, energy, construction and transport. The Foreign Direct Investment stock was $36 billion in 2018 of 81.6% of GDP. China, Russia, Uzbekistan and Kazakhstan are the main investors in Turkmenistan. Due to development of market economy, Turkmenistan has planned to raise investment in fixed assets $65.72 billion by 2025, which will facilitate manufacturing sector and will create many jobs in the country.
Kyrgyzstan is the landlocked, mountainous with an economy of agriculture, minerals and reliance on workforce abroad. Cotton, wool and meat are main agricultural products. Other sources of income are gold, mercury, uranium and natural gas. The country attracts foreign investment in construction of dames, mining, gas production and agriculture sectors but most of the investment goes to mining industry but due to conflicts between local population and investors in few districts of Kyrgyzstan the flow of investment decreased. The country is facing few challenges to the Foreign Direct Investment, the economy minister Oleg Pankartov has stated, "main problem is the lack of land plots to implement investment project due to limited resources". He further added, "there are difficulties of land transformation and limited energy capacity and poor infrastructure". That is why; the Foreign Direct Investment flow decreased 31.5% in 2018. The main investors in Kyrgyzstan are Britain, China, Canada, Kazakhstan and Russia. In 2019, the World Bank reported the rank of the country is 70th out of 190 countries. Kyrgyzstan is among those who have made progress in terms of investment and protection. The trade with neighbor countries has boasted. However, the country has wide potential in investment, to make contract and of payments.
In short, Central Asia is a top investment destination in the world. The most investment is in the natural gas, hydrocarbon and metal sector to extraction, processing to transportation. The other destinations for Foreign Direct Investment in the region are service sectors real estate development, agriculture, trade, communications, labor, expertise, technology, manufacturing and infrastructure development. China, European Union and Russia are major investors in the regional countries. Chinese investment is growing quickly in all economies of the region. Other key factor of investment inflow is the rate of return on investment that seems positive. In other words, to get long-term benefit from the investment, Central Asian countries must allow investors to benefit too.
Summit of Business within Portuguese-Speaking Countries
Long before the Portuguese-speaking countries wrapped up their first business summit in Simpopo, Equatorial Guinea that gathered approximately 250 government officials and corporate business leaders from Guinea Bissau, Cabo Verde and Sao Tome and Principe, Portugal, Brazil and Mozambique, it was described as a step directed at bringing sustained business development.
Some argued that the gathering historically provided the chance for immense business networking opportunities and building strategies. It additionally offers an important impetus for strengthening future corporate business collaboration among the countries.
According to the organisers, the primary goal was to explore ways to attract investments to the countries in bloc, as well as strengthening economic ties between member states and improving the business environment.
Opening the two-day summit, promoted by the Confederation of Businesspeople of the Community of Portuguese-language Countries (CPLP), President of Equatorial Guinea Teodoro Obiang, said frequent militant attacks in Cabo Delgado, in northern Mozambique, should be of concern to the Community of Portuguese Speaking Countries (CPLP).
"The Republic of Mozambique is the scene of aggressions perpetrated, planned and financed from outside its borders, claiming human lives, displacing populations, destroying personal and public property, and sowing terror in the north of the country," he said.
Obiang believes that the CPLP "should not remain oblivious to this tragedy, which goes beyond the dimensions of a simple internal conflict. It is an aggression".
He characterised it as an opportunity to identify the challenges the bloc faces and seek ways to facilitate trade between CPLP countries as well as attracting more investment. "Our wish is that the business community takes this opportunity to form a common front when it comes to facing the challenges that affect its activity. It should also make the most of its respective advantages to participate actively in promoting economic cooperation among the CPLP countries, always having as priority the member countries of our community," the Equatorial Guinea president said.
President of Cape Verde, Jorge Carlos Fonseca, who participated in the summit virtually, advocated for the creation of customs facilities for CPLP countries within the bloc. "There is an urgent need to create joint solutions for the reciprocal protection of investments, reducing, or even eliminating, where possible, double taxation, and facilitating the circulation of public documents within our community without excessive authentication and notarisation burdens," he urged.
President of Sao Tome and Principe, Evaristo Carvalho, spoke of the need for investments in the CPLP countries to be sustainable, especially in Equatorial Guinea, which was experiencing a boom in mineral resources. "Our appeal is to look at the country with confidence, stripped of a culture of short-termism. With thought for the country's development, let's seek sustainable solutions and invest in the medium and long term, he advised.
While various issues were discussed during the two days, there was particular interest in mineral exploitation, oil and gas development within the bloc. The panel session spent time analyzing widely the various dimensions and aspects of the sector.
Equatorial Guinea's Minister of Mines and Hydrocarbons has called for a common project of the Portuguese-language countries for gas exploration, stressing the need for a longer energy transition in some African countries. "Hydrocarbon producing countries such as Equatorial Guinea, Angola, Mozambique or Brazil and Portugal, as a major consumer, it is very important that we can work on a coordinated project at the CPLP level to be able to exploit the gas for use in our economies," Gabriel Obiang Lima said.
"It will be increasingly difficult to get funding to develop our [oil] products because worldwide there is a great motivation to carry out the energy transition from hydrocarbons to renewable energy," he noted.
Despite this, he said, in countries such as Equatorial Guinea and others in Africa, this transition will have to take at least another 20 years. "Only then will we be at the level of developed countries," he said.
The Equatorial Guinean Minister was speaking at a panel with government officials from Guinea Bissau, Cabo Verde and Sao Tome and Principe, as well as representatives from Portugal, Brazil and Mozambique on the role of governments in attracting foreign investment.
Speaking at the panel session, Luís Moreira Testa from the Portugal's Socialist Party in Parliament, explained that in the new advent of renewable energy, Portugal has the potential to move from energy consumer to producer. "Hydrocarbons will serve in the coming decades as transition fuels. Portugal is a major consumer of natural gas, mainly from Algeria, and the new generation of natural gas consumption in Europe foresees the mandatory inclusion of green hydrogen," he said.
According Luis Testa, the pipelines that bring gas from Algeria may soon take the gas produced in Equatorial Guinea or Mozambique cut with green hydrogen produced in Portugal. "This could be a great opportunity for energy communion in the CPLP," he said.
Cabo Verde's Minister of Trade, Industry and Energy, Alexandre Dias Monteiro, considered mobility within the Portuguese-speaking community as a critical factor for creating a favourable framework for business and foreign investment. "Mobility is a critical factor for contacts and exchanges between companies and businesspeople," he said, stressing the progress made in this area in recent years, which should make it possible to sign a mobility agreement at the next summit of heads of state and government, in July in Luanda.
Guinea-Bissau's Economy Minister, Victor Mandinga, advocated the creation of an investment promotion agency at the community level to link up with agencies in each of the countries. "This mechanism is essential to make legislation on investment more homogenous and the distribution of investment opportunities between countries more harmonised," he said, adding that businesspeople lacked transversal information about the CPLP as a whole.
Sao Tome's Foreign Minister, Edite Ten Jua, noted the importance of creating a climate of trust for attracting investment, particularly in terms of legal protection and tax justice, as well as simplifying administrative procedures, along with the existence of infrastructure and means of transport and communications.
President of the Community of Portuguese Speaking Countries Business Confederation Salimo Abdula, speaking during the opening, urged the governments of member countries to speed up the process of creating the CPLP Community Development Bank to facilitate financing for bloc projects.
"The bank will be a tool which will support projects of small, medium or large size, thus overcoming the difficulty of access to financing, which often has a high cost in CPLP countries, making projects unfeasible," Abdula argued.
Abdula further proposed the creation of a CPLP arbitration court, because, despite being united by the same language and economic interests, conflicts between stakeholders from different member states could arise.
"This court would make it easier to settle disputes between businesspeople in the community. At this moment, this project (the CPLP Arbitration Court) is at a very advanced stage. A team was formed that is working hard on the subject and has already produced several document proposals and prepared a questionnaire aimed at defining an ideal model for the construction of such an arbitration court," Abdula told the gathering.
The opening of the summit coincided with World Portuguese Language Day. According to Rádio Moçambique, there is an estimated 300 million speakers spread across four continents. The first CPLP Business Confederation business summit held under the motto, "Together We Are Stronger and Move the World Forward" in Simpopo, Equatorial Guinea.
Can Sukuk Match the Growth Trajectory of Green Bonds?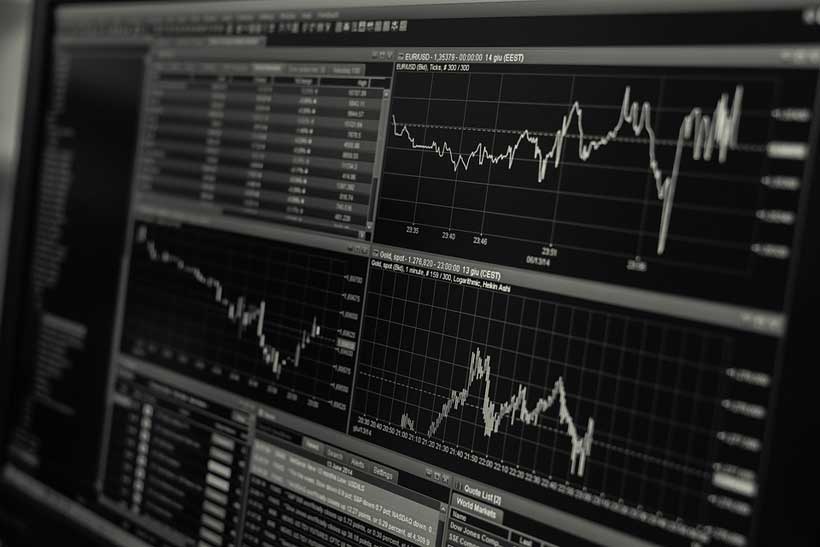 As the socially responsible investing movement in fixed income began to take off a decade ago, a great deal of ink was spilled on the similarity of green bonds and Sukuk. Both products are explicitly ethical and appeal to investors' social consciences over and above their desire for financial returns. The thesis at the time was that an ever-increasing number of investors would seek out these types of ethical investments, leading to a steep upward trajectory in demand for both green bonds and Sukuk. MICHAEL BENNETT writes.
***
To a certain extent, that thesis has played out. Between 2010 and 2020, the annual issuance of green bonds increased from less than US$5 billion to more than US$270 billion. They have successfully transitioned from being a highly niche product to one that has a role in the portfolios of major institutional investors across the globe. Green bonds became the product that mainstreamed socially responsible investing on the fixed income side of the capital markets.
Sukuk have also increased during that time-period, going from US$53 billion of annual issuance in 2010 to US$140 billion in 2020. While a 164% increase in annual issuance volume is impressive, it clearly lags the 5,300% growth for green bonds. This divergence in the growth trajectory of the two products can also be observed in Chart 1 that looks at annual issuance volumes between 2014 and 2020:
In absolute terms, it should come as no surprise that Sukuk volumes now trail green bonds, as there is a much larger market globally for conventional instruments than for Shariah compliant ones.
Even the most passionate supporters of Islamic finance accept that the potential market for Islamic products is only a fraction of that of their conventional comparators. However, that does not explain why, in percentage growth terms, Sukuk have fallen so far behind green bonds. Why has one product exploded while the other has made only a steady climb?
Many explanations have been offered for why Sukuk have not grown at a faster pace in recent years. These usually focus on global economic hurdles that have impacted the market (eg oil price declines, COVID-19-related slowdowns).
However, many of these same issues have impacted, to one degree or another, the conventional markets as well. In addition, some economic hurdles could reasonably be expected to increase issuance volumes (eg a decrease in oil prices could cause an oil-exporting sovereign to have greater need to tap the capital markets).
Therefore, these explanations seem insufficient to fully explain how green bonds have grown at such a faster clip than Sukuk.
I believe the reason for the difference may stem in part from the fact that the Sukuk market has simply not responded sufficiently to the socially responsible investing movement. As the remarkable growth of the green bond market proves, predictions a decade ago that socially responsible, fixed income investing was about to take off were correct.
In other words, the socially responsible investing wave did indeed come. The problem for Sukuk is the product has not found the best way to ride that wave.
Sukuk are ethical instruments. They cannot be used to finance impermissible activities like gambling, tobacco and weapons manufacturing. Also, they are structured to avoid high degrees of leverage and speculation, and therefore promote a sounder financial system.
Many investors who are motivated by ethics and feelings of social responsibility should be quite happy to add Sukuk to their portfolios, regardless of whether they are adherents of Islam.
A conventional bond has none of these built-in restrictions. Therefore, to make a conventional bond an 'ethical investment', additional steps must be taken, for example adding covenants to limit the potential uses of the financing. This building-in of these additional prohibitions is the genesis of green bonds and other labeled sustainable development bonds. In essence, these bonds adopt the types of restrictions on the use of proceeds that already to a certain degree exist for Sukuk.
However, the Sukuk market has not sold the standard Sukuk product as ethical. Rather, it has treated Sukuk as equivalent to a conventional bond (no better or worse from an ethical perspective), and therefore sought to develop green and socially responsible labels for certain types of Sukuk that mimic the labeling that is required to make a conventional bond ethical.
I believe such labeling of certain Sukuk can have the unfortunate impact of obscuring the ethical nature of the basic Sukuk product and, at the extreme, possibly throwing the social responsibility of most Sukuk into doubt.
In other words, if certain Sukuk are labeled 'socially responsible Sukuk', what does that imply about all the Sukuk that do not carry that label?
While I certainly would not advocate against green and other types of labeled Sukuk, I think the Sukuk market needs to spend more time and effort to be clear that such labeled Sukuk are simply a special use of proceeds instruments within a broader universe (ie all Sukuk) that is already ethical in nature.
Such an approach would mirror the one the World Bank takes in the conventional market. The World Bank issues green and other labeled bonds from time to time, but the priority always is to stress the ethical nature of all the issuances.
By focusing on the ethical quality of the Sukuk product itself, I believe Sukuk can best benefit from the ethical investing movement, and take its place, aside green bonds, as an ethical investing success story.
US Sanctions Against Russian Sovereign Debt: Possible Alternatives
The US and the EU have imposed new sanctions against Russia because of the so-called "Navalny case". The European Union has activated the human rights sanctions mechanism approved by the EU Council in December 2020. On March 2, the EU added four Russian security officials to its sanctions list. The sanctions include a ban on entry to the EU, an assets freeze in the EU and a ban on economic transactions with persons involved in the lists. However, such officials are unlikely to have assets in the EU. Even if they exist, such assets are not significant for the Russian economy. The sanctions were introduced as a reaction to the arrest and then imprisonment of Alexei Navalny, while restrictions on the topic of the alleged poisoning were introduced back in October 2020. At the time, six high-ranking Russian officials and the Research Institute of Organic Chemistry and Technologies were subject to the restrictions. Such sanctions have zero impact on the Russian economy.
Unlike the EU, the US has refrained from imposing sanctions following the alleged poisoning of the politician last year. However, on March 2, they were introduced, both in connection with the poisoning and in connection with his subsequent arrest. That is, the topics of the use of weapons of mass destruction and human rights violations were combined. The blocking sanctions targeted seven Russian officials who were already affected by EU sanctions, as well as three research institutes. Trade sanctions were imposed against 14 companies. US government agencies have been prohibited from lending to Russia and a ban was introduced on the supply of weapons and on the provision of US financial assistance. These measures have no impact on the economy. These companies are not the backbone of the economy, Russia does not need US help, it does not buy weapons from the United States, and it does not take loans from US government agencies.
However, the new US sanctions are still fraught with uncertainty. The key question is whether the United States is imposing restrictions on Russian sovereign debt obligations. Such a measure could cause more serious damage and have an impact on the world markets.
The prospect of sanctions against Russian government bonds is related to the specifics of the Chemical and Biological Weapons Control and Warfare Elimination Act of 1991. Properly it is used as a legal basis for the imposition of sanctions in the event that a country uses chemical weapons (in the US and the EU, it is assumed that Navalny was poisoned with a substance from the Novichok group). The CBW Law envisages the imposition of sanctions in two stages. On March 2, 2021, the first stage was implemented (a ban on aid, military supplies and loans from government agencies). If, within three months after the first stage, the President does not provide Congress with evidence that the target country has not abandoned the use of CBW and has not given reliable guarantees of their non-use in the future, then the second stage of sanctions will be introduced. It is important to note here that guarantees of non-use should be determined by UN inspections or those provided by another international organisation. Obviously, Russia will not give such guarantees and will not allow any inspections. Moreover, according to the statements of the Russian authorities, Russian chemical weapons were destroyed long ago. In other words, the second round of sanctions is inevitable. The CBW Law obliges the US President to impose at least three of the six types of sanctions. The most unpleasant of these is the ban on American banks from lending to the Russian government.
There has already been a precedent for using CBW against Russia. The sanctions were imposed in connection with the Skripals case. In 2018, the first stage was carried out, and in 2019 — the second. It was secured by Donald Trump's executive order No. 13883. The decree reflected two types of sanctions — a ban on lending to the Russian government and blocking aid through the IMF. Then trade restrictions were added. If the last two measures were symbolic, then the ban on lending potentially had more serious consequences. However, this measure was applied in an extremely limited manner. The ban applied only to Russian government bonds denominated in foreign currencies, while most of them are denominated in rubles. The sanctions also did not affect the debt of Russian state-owned companies.
In general, the issue of sanctions against Russia's sovereign debt has been raised many times on other occasions. In 2017, within the framework of Art. 242 of PL 115-44 CAATSA, Congress ordered the US Treasury to give an opinion on the appropriateness of such sanctions. Officials noted in their report that such sanctions would hurt Russia, but were also fraught with market fluctuations and costs for American investors. Such sanctions have repeatedly been proposed in sanction bills, including the most famous ones — DASKA and DETER. However, they have never been passed into law. In 2019, the State Department criticised DASKA.
The forthcoming second round of sanctions over the Navalny case will again raise the issue of restrictions on Russian sovereign debt. Two alternatives are possible. The first is the preservation of the existing restrictions already adopted by Trump in 2019, or their cosmetic expansion. The second is a more radical tightening, including bonds denominated in rubles. The second alternative cannot be ruled out, especially if there is another escalation in the Navalny case. If the status quo is maintained, the first option is most likely.
From our partner RIAC