South Korea's Potential for Global Influence is Weakened by its Mistreatment of Women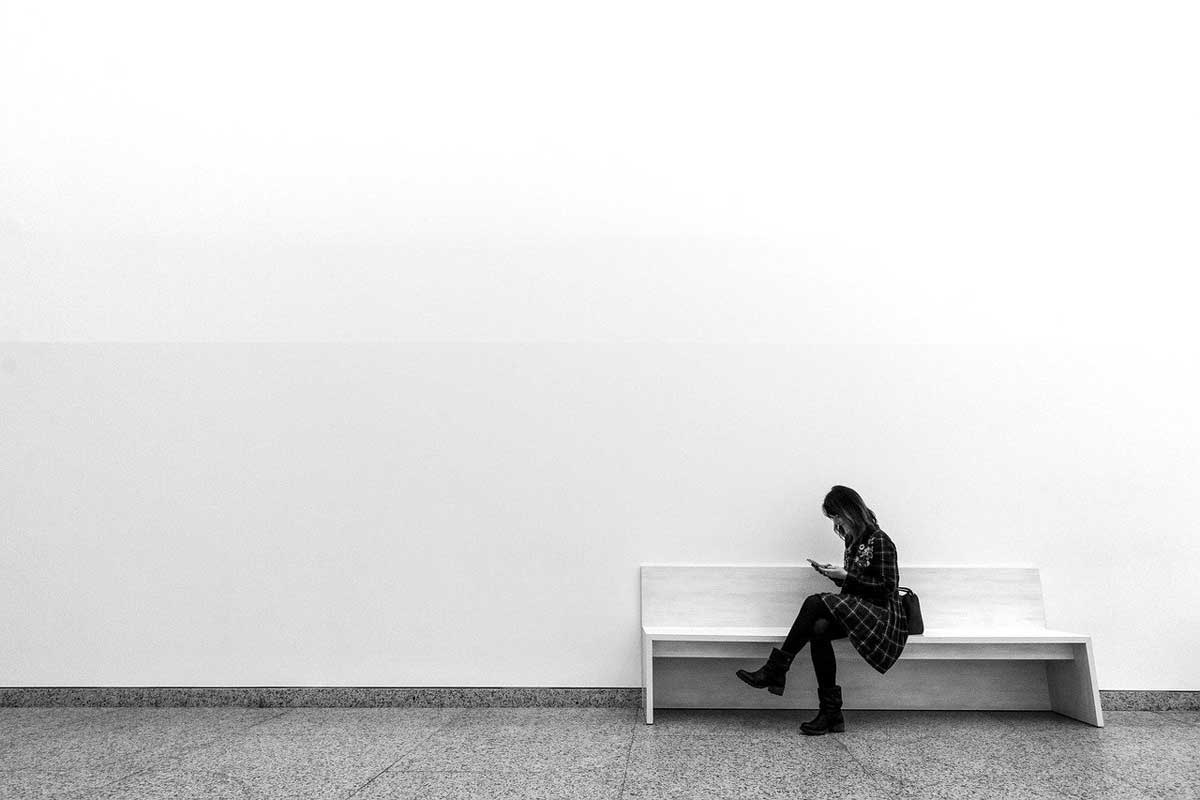 In recent years, the Republic of Korea has become a pop culture juggernaut.
Eight years after "Gangnam Style" went global, K-Pop still reigns supreme with boy band BTS topping charts and issuing IPOs. Bong Joon-ho's film "Parasite" swept last year's Oscars, kimchi now has UNESCO cultural heritage status, while Samsung smartphones are used all over the world, second only to the mighty Apple.
The global appeal of the Korean Wave, known as "Hallyu," recently attracted the attention of a report from the Carnegie Endowment for International Peace, which argued that this rising soft power could in turn boost South Korea's global influence and drive diplomatic leadership on a broad range of transnational issues, from climate change to public health to democracy promotion.
This all sounds great, but there remains a nagging problem. Despite its flourishing culture, there have also been a string of scandals highlighting the plight of women in the country, who facing everything from inequality to workplace discrimination and rampant sexual harassment.
By any measure, the problem is significant and costly to the country's interests. According to a 2019 report by the World Economic Forum, South Korea ranks 124 out of 149 countries in the world in terms of economic opportunity for women, while another report cites the highest gender pay gap among OECD nations at 35%. This low level of female participation in the economy is not only a drag on future GDP growth, but also coincides with a parallel mental health crisis: suicides among Korean women in their 20s have jumped by more than 40 percent in the last year, at the same time that male deaths are in decline.
Mistreatment of women in Korea may be a feature, not a bug, of the system. A recent string of sexual abuse scandals has reached the highest levels of the country's political elites.
This past July, the country was shocked to wake up to the news that the popular Mayor of Seoul Park Won-soon had committed suicide when accusations of sexual assault against his secretary were made public. Mayor Park had built his image as stalwart champion of women's rights, and yet, the secretary, who has been threatened and blamed following the suicide, says that she "felt defenseless and weak before the immense power" of the Mayor.
Months later, we are discovering the very people meant to protect the victims instead act to protect the alleged perpetrators. Congresswoman Nam In-soon, one of South Korea's highest profile women's rights activists, is being called on to resign after it was revealed that she leaked news of the sexual harassment investigation into Mayor Park. Another member of congress, Yoon Mee-hyang, was forced out of the ruling Democratic Party after facing criminal charges of embezzlement from the "comfort women" charity she used to direct, which raised money for survivors of World War II military brothels.
Before Mayor Park's suicide and the comfort women scandal, there were many others. Last year, South Chungcheong Province Governor Ahn Hee-jung was convicted on nine counts of rape and sentenced to three and half years in prison. Mayor of Busan Oh Keo-Don was forced to resign following the assault accusation. Ahn Tae-geun, a former senior prosecutor whose case had become symbolic for the #MeToo movement, had his conviction overturned earlier this year.
These patterns stand in stark contrast to the image the government seeks to project.
In public speeches, President Moon Jae-in frequently advocates in defense of women's rights in speeches and interviews. Speaking at the last UN General Assembly, he declared a commitment to inclusiveness and reducing inequalities. The ruling DPK has long associated itself with rights activists, and has made gestures toward combating misconduct and mistreatment of women – but critics say they aren't doing enough. A headline on CNN last summer went so far as to call out the hypocrisy: "South Korea's President says he's a feminist. Three of his allies have been accused of sex crimes."
Despite numerous protest movements and well supported marches, Korea has not yet experienced a breakthrough #MeToo moment. According to media testimonials, many women continue to face significant obstacles to advance in their careers. Even after 70,000 women marched last year to protest the prolific abuse of spy cams set up in bathrooms and changing rooms, patriarchal attitudes continue. This month, guidelines published on an official government website advising pregnant women to cook, clean, and to lose weight for their husbands after childbirth caused a social media uproar.
This is a deeply concerning problem. As highlighted by the Carnegie report, Korea's role as a "middle power" in a such a volatile region would be highly welcome, and not just on things like climate and coronavirus vaccine distribution, but also their crucial role in containing North Korea's nuclear ambitions and holding firm in the shadow of China's expanding authoritarian reach.
Some Korean groups have advocated internationally against gender-based violence, which is undoubtedly a very worthy cause. But until the Moon government can get serious about tackling these inequalities and abuses at home, its efforts to project influence abroad will fail to meet potential.
Assad's visit to China: Breaking diplomatic isolation and rebuilding Syria
The visit of Syrian President Bashar Al-Assad to China to participate in the opening of the Asian Games came as a serious step to try to break the diplomatic isolation from Syria. Syrian President "Bashar Al-Assad" was keen to meet his counterpart Xi Jinping in the city of Hangzhou in eastern China, where the Asian Games are being held, as this was the Syrian president's first visit to China since 2004. According to the Syrian regime's Al-Watan newspaper, Al-Assad will attend the launch ceremony of the (nineteenth edition) of the Asian Games, which will open on September 23, in the Chinese city of Hangzhou. This visit to Bashar al-Assad reflects the great coordination between Moscow and Beijing, as it is likely that the Russians pushed for this visit at this precise time. Perhaps, through his visit to China, Bashar al-Assad is trying to deliver a specific message about the start of "international legitimization" of his regime. Syria's accession to the Belt and Road Initiative in January 2022 is an indication of the possibility of implementing vital Chinese projects, especially since it is located between Iraq and Turkey, making it a vital corridor for land routes towards Europe.
Bashar Al-Assad's visit to China also comes in an attempt to attract it to reconstruction projects in the affected areas in Syria, as China has the ability to complete reconstruction infrastructure in residential and civilian areas with exceptional speed. This is the same as what the Chinese ambassador to Syria "Shi Hongwei" announced in August 2023, that "Chinese companies are actively involved in reconstruction projects in Syria". The war in Syria led to massive destruction of infrastructure and the destruction of many vital sectors of the Syrian economy, including oil, while the Syrian government is subject to harsh international sanctions. We find that the Chinese side has shown great interest in the reconstruction projects in Surba, such as the presence of more than a thousand Chinese companies to participate in (the first trade exhibition on Syrian reconstruction projects in Beijing), while they pledged investments estimated at two billion dollars.
China played an active role through diplomatic movements in Syria, as it participated in the "Astana" process, and obstructed Security Council resolutions related to Syria, to confirm its position in support of Damascus, using its veto power more than once in the Security Council, against resolutions considered to be a blow to Assad's "legitimacy". In September 2017, the Syrian regime classified China, along with Russia and Iran, as "friendly governments" that would give priority to reconstruction projects. Therefore, Al-Assad affirmed during his meeting with Chinese President "Xi Jinping" that: "this visit is important in terms of its timing and circumstances, as a multipolar world is being formed today that will restore balance and stability to the world, and it is the duty of all of us to seize this moment for the sake of a bright and promising future".
According to my analysis, China follows the policy of "breaking diplomatic isolation on presidents and countries against which America is angry", so the visit of "Bashar al-Assad" comes within a series of visits that China witnessed during the current year in 2023, to presidents who are isolated internationally by the United States of America, such as: Venezuelan President "Nicolas Maduro", the Iranian President "Ibrahim Raisi", and the Belarusian "Alexander Lukashenko".
China is also keen to conduct interviews in its newspapers and official websites affiliated with the ruling Communist Party with many presidents and officials of countries isolated internationally and diplomatically by the United States of America and the West, such as the Chinese keenness to conduct and publish an interview with Syrian Foreign Minister "Faisal Mekdad" on September 21, 2023, and the Chinese reviewed his statements, saying that "the United States of America has plundered oil, natural gas, and other resources from Syria, causing losses worth $115 billion". The Chinese newspaper "Global Times", which is close to the ruling Communist Party, also focused on the United States' greater role in the deterioration of "Syria from stability to chaos" . The Chinese newspaper compared this to China's policy, which constantly calls for peaceful dialogue and opposes "foreign interference" .
Through his visit to China, Syrian President "Bashar Al-Assad" is trying to lay the foundations for joint cooperation between China and Syria within the framework of the Belt and Road Initiative, with full Chinese support for Syria's accession to the Shanghai Cooperation Organization as a dialogue partner. China has always affirmed its firm support for Syria's efforts against foreign interference, with the Chinese rejection of the stationing of illegal forces on Syrian territory. China is also making great efforts with many countries to lift sanctions and the illegal economic blockade on the Syrian people, in addition to Chinese support for building Syrian capabilities in the field of combating terrorism. Knowing that despite its alliance with President "Bashar Al-Assad", China did not participate in supporting him militarily, but it used the right of criticism to obstruct the passage of resolutions against him in the Security Council.
We can reach an important conclusion that Bashar Al-Assad's visit to China has a greater political track, and that Beijing is trying to play a greater role in the issue of resolving conflicts or to have a greater actual role in negotiations related to sensitive issues in the region. The implications of Assad's visit to China are also politically significant, as China is trying to play a greater political role in the region, as China has been trying since the start of the Russian-Ukrainian war and the emergence of a vacuum in the Middle East as a result of the decline of Russian influence due to its preoccupation with the war, so Beijing is trying to expand in the Middle East and Africa.
China's Inclusive Diplomacy for Global Cooperation
President Xi Jinping's address at the recently held 2023 CIFTIS resonates as a powerful call for inclusive development and cooperation in the services trade sector. China's commitment to expanding market access, increasing connectivity, and aligning policies with global standards demonstrates its commitment to ensuring a level playing field for all nations.
This commitment extends across different sectors, including telecommunications, tourism, law, vocational examinations, and the larger services sector. President Xi's address emphasized China's intention to expand broader, broaden market access, and support inclusive development in the services trade sector. His sentiments resonate with the global world as China seeks to create new prospects for openness, cooperation, and economic equality.
Over the last few decades, the services trade landscape has changed drastically, becoming an essential component of international business. However, this expansion has not been uniform, with developing countries frequently encountering difficulties such as limited market access, complex rules, and capacity limits that prevent them from fully participating in international services trade.
Notably, China is committed to promoting inclusive growth in the services trade sector. It assured of taking continuing steps to accelerate Chinese modernization through high-quality development, to open up new avenues for openness and collaboration for all countries.
Through openness, cooperation, innovation, and shared services, China emphasized the need for inclusive growth and connectivity. Recognizing that a rising tide in services trade should raise all boats, particularly those from nations with limited resources, China has launched a series of ground-breaking initiatives. Additionally, China is actively expanding its network of high-standard free trade areas, participating in negotiations on the negative list for trade in services and investment.
China is setting an example by aligning its policies with international standards. President Xi highlighted in his speech that national integrated demonstration zones for increased openness in the services sector, suitable pilot free trade zones, and free trade ports will be at the forefront of aligning policies with high-standard international economic and trade regulations. These zones demonstrate China's commitment to fostering an atmosphere conducive to international cooperation and growth.
Real-world examples vividly demonstrate the practical impact of China's assistance to developing countries in the services trade. China's investments in transport infrastructure, such as the Standard Gauge Railway, have considerably facilitated the flow of goods and people in Kenya, boosting the services sector indirectly.
Pakistan's experience with the China-Pakistan Economic Corridor (CPEC) is similar, with improved physical connectivity catalyzing the expansion of digital services and e-commerce. Various infrastructure developments in Indonesia have resulted in spectacular advances, opening up new potential for services trade.
Ethiopia, too, has reaped the benefits of China's commitment, with active participation in industrial parks reviving the services sector, which includes logistics, banking, and education. These real-life success stories highlight China's critical role in facilitating the expansion and development of services trade in developing countries.
China's commitment to capacity building and technical aid is critical in its support for developing countries in the services trade. China provides these countries with the knowledge and skills they need to participate effectively in the services trade by offering specialized programs. Furthermore, China's significant investments in infrastructure projects such as ports, logistical hubs, and telecommunications networks play an important role in facilitating the smooth flow of services.
Furthermore, China's commitment to reducing entry barriers and optimizing regulations indicates the country's persistent commitment to creating an equitable environment. This approach not only promotes equitable possibilities but also simplifies market access, making it easier for developing countries to export their services to China's enormous and dynamic market.
Furthermore, China gives significant financial support in the form of loans and grants for service trade-related initiatives, recognizing the financial problems that many developing countries confront. This financial assistance enables nations to overcome economic challenges and invest in the expansion and improvement of their service sectors, thereby encouraging economic equality and cooperation.
As the world continues to evolve, services trade will play an increasingly important role in global economic growth, and China's leadership in this realm is helping to shape a future where opportunities are shared, disparities are reduced, and cooperation knows no bounds. It is a vision worthy of appreciation and support since it is consistent with the ideals of justice and equality, moving the globe closer to a more linked and wealthy global community.
China's Multilateral Engagement and Constructive Role in the G20
The recent G20 Summit in India has once again taken center stage, attracting global attention as it gathered together leaders and delegates from the world's 20 most powerful economies. This high-profile event was significant in shaping international relations and addressing serious global concerns due to its broad presence and crucial talks. This high-stakes gathering occurs at a pivotal juncture, marked by escalating divisions among major powers on a multitude of pressing global issues, including the Russia-Ukraine conflict, global economic recovery, food security, and climate change.
The recent inclusion of the African Union (AU) as a permanent member within the G20 serves as a positive signal, signifying consensus among major economies. However, lurking concerns persist about the formidable challenges involved in achieving unity and issuing a joint declaration in the midst of these complex global dynamics.
Chinese Premier Li Qiang's opening remarks at the 18th G20 Summit in New Delhi resonate as he underscores the paramount importance of unity and collaboration among G20 member nations. He emphasizes the critical need for effective coordination of macroeconomic policies to restore hope and generate momentum for long-term economic growth.
Premier Li eloquently highlights the interconnectedness of humanity's destiny and calls upon nations to demonstrate mutual respect, seek common ground while momentarily setting aside differences, and work tirelessly towards peaceful coexistence. In a world characterized by profound crises and shared hardships, he aptly observes that no nation can thrive in isolation. Therefore, the only plausible pathways for guiding humanity forward are those rooted in cooperation and harmony.
The G20, originally established to navigate global financial crises and forge collective strategies for addressing economic challenges while fostering global economic development, has, regrettably, experienced a decline in consensus and a rise in differences among major powers. This shift has been particularly evident since the onset of the Ukraine crisis and the United States' strategy of containment against China. Consequently, the G20 is increasingly devolving into a forum marked by discord, rather than the once-productive and constructive multilateral mechanism it was intended to be.
Nevertheless, the G20 retains its significance as a pivotal forum for international collaboration in confronting global challenges. With the increasing contributions of developing nations like China, India, and African countries, the voices within the G20 have diversified, no longer solely dominated by Western perspectives. As a response, the United States seeks to regain control of the multilateral process to further its agenda of great power competition. However, this approach is unlikely to be warmly received by the broader international community.
China remains steadfast in its commitment to deepen reforms and open up further to foster high-quality development and its unique brand of modernization. China views itself as a catalyst for additional momentum in global economic recovery and sustainable development. China stands ready to collaborate with all stakeholders to contribute to the well-being of our shared Earth, our common home, and the future of humanity. Despite Western media's attempts to sensationalize China's stance and magnify perceived differences, China continues to play a constructive role within the G20, dedicated to its multilateral mission.
To ensure that the G20 remains a platform focused on global governance rather than being overshadowed by geopolitical conflicts, China remains determined to fulfill its constructive role within the group, regardless of attempts by Western powers to politicize the mechanism. China's efforts have expanded the G20 to include the African Union, effectively transforming it into the "G21." China was the first nation to endorse African Union membership in the G20 and advocates for the African Union to assume an even more significant role in international governance.
The growing divisions and disputes within the G20 have eroded its effectiveness as a platform for addressing global challenges. These divisions, primarily driven by American actions and policies, have spawned tensions with far-reaching global implications, from the Ukraine crisis to escalating tensions in the Asia-Pacific region, particularly in the Taiwan Straits and the South China Sea. These developments underscore the critical role the G20 plays in promoting cooperation and unity.
Amid the current geopolitical landscape characterized by major powers' divisions, tensions have surged, resonating globally and causing ripple effects. From the Ukraine crisis to tensions in the Asia-Pacific region, particularly in the Taiwan Straits and the South China Sea, the significance of the G20's role in fostering cooperation and unity cannot be overstated.
All G20 member nations must recognize the urgent imperative of cooperation in building a world that is safer, more prosperous, and increasingly peaceful. Given the global challenges that transcend narrow national interests, effective responses can only be crafted through international cooperation. The G20 stands as a pivotal arena for this cooperation, with China's positive contribution being indispensable in promoting cohesion.
Despite Western media's efforts to sensationalize China's position and magnify perceived gaps, China remains a committed multilateral partner within the G20, dedicated to constructive engagement. The G20 continues to serve as a critical platform for addressing global concerns, fostering unity, and promoting international collaboration. As the world grapples with intricate issues, it remains imperative that nations adhere to the principles of multilateralism and collaborate relentlessly to secure a more prosperous, peaceful, and sustainable future for all.