South Korea's Potential for Global Influence is Weakened by its Mistreatment of Women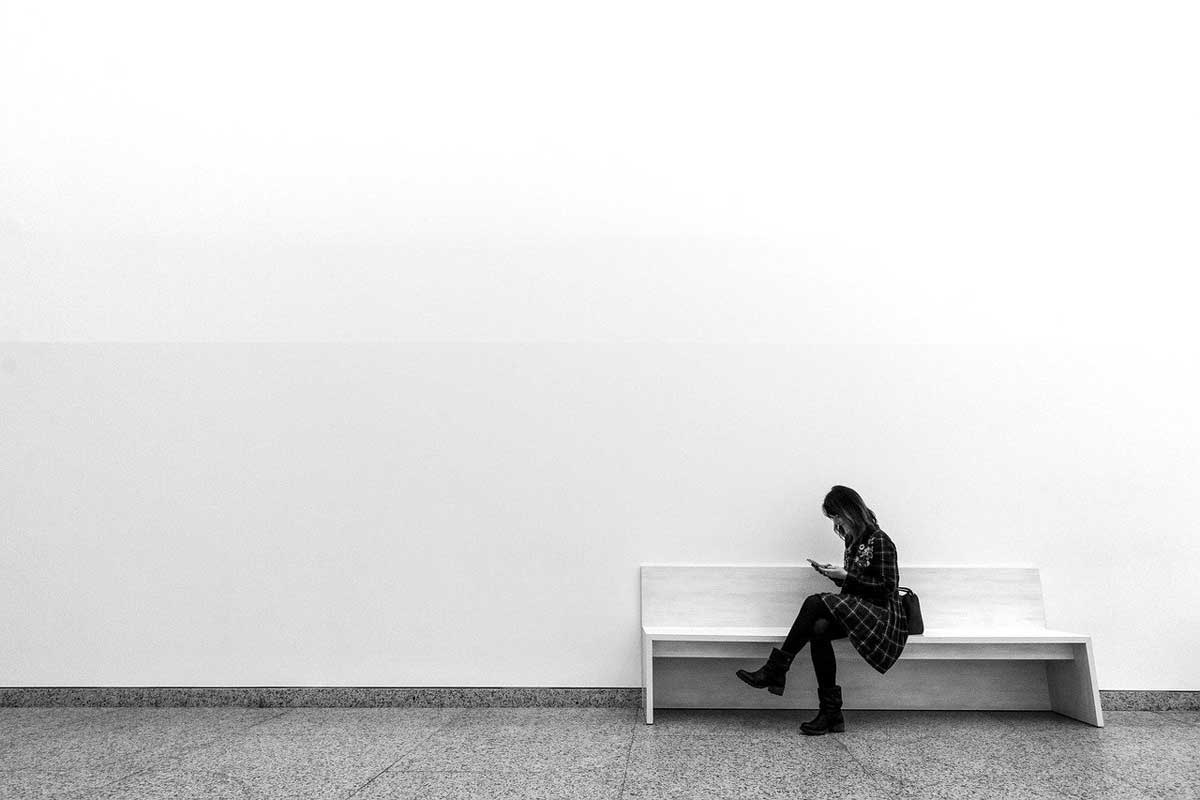 In recent years, the Republic of Korea has become a pop culture juggernaut.
Eight years after "Gangnam Style" went global, K-Pop still reigns supreme with boy band BTS topping charts and issuing IPOs. Bong Joon-ho's film "Parasite" swept last year's Oscars, kimchi now has UNESCO cultural heritage status, while Samsung smartphones are used all over the world, second only to the mighty Apple.
The global appeal of the Korean Wave, known as "Hallyu," recently attracted the attention of a report from the Carnegie Endowment for International Peace, which argued that this rising soft power could in turn boost South Korea's global influence and drive diplomatic leadership on a broad range of transnational issues, from climate change to public health to democracy promotion.
This all sounds great, but there remains a nagging problem. Despite its flourishing culture, there have also been a string of scandals highlighting the plight of women in the country, who facing everything from inequality to workplace discrimination and rampant sexual harassment.
By any measure, the problem is significant and costly to the country's interests. According to a 2019 report by the World Economic Forum, South Korea ranks 124 out of 149 countries in the world in terms of economic opportunity for women, while another report cites the highest gender pay gap among OECD nations at 35%. This low level of female participation in the economy is not only a drag on future GDP growth, but also coincides with a parallel mental health crisis: suicides among Korean women in their 20s have jumped by more than 40 percent in the last year, at the same time that male deaths are in decline.
Mistreatment of women in Korea may be a feature, not a bug, of the system. A recent string of sexual abuse scandals has reached the highest levels of the country's political elites.
This past July, the country was shocked to wake up to the news that the popular Mayor of Seoul Park Won-soon had committed suicide when accusations of sexual assault against his secretary were made public. Mayor Park had built his image as stalwart champion of women's rights, and yet, the secretary, who has been threatened and blamed following the suicide, says that she "felt defenseless and weak before the immense power" of the Mayor.
Months later, we are discovering the very people meant to protect the victims instead act to protect the alleged perpetrators. Congresswoman Nam In-soon, one of South Korea's highest profile women's rights activists, is being called on to resign after it was revealed that she leaked news of the sexual harassment investigation into Mayor Park. Another member of congress, Yoon Mee-hyang, was forced out of the ruling Democratic Party after facing criminal charges of embezzlement from the "comfort women" charity she used to direct, which raised money for survivors of World War II military brothels.
Before Mayor Park's suicide and the comfort women scandal, there were many others. Last year, South Chungcheong Province Governor Ahn Hee-jung was convicted on nine counts of rape and sentenced to three and half years in prison. Mayor of Busan Oh Keo-Don was forced to resign following the assault accusation. Ahn Tae-geun, a former senior prosecutor whose case had become symbolic for the #MeToo movement, had his conviction overturned earlier this year.
These patterns stand in stark contrast to the image the government seeks to project.
In public speeches, President Moon Jae-in frequently advocates in defense of women's rights in speeches and interviews. Speaking at the last UN General Assembly, he declared a commitment to inclusiveness and reducing inequalities. The ruling DPK has long associated itself with rights activists, and has made gestures toward combating misconduct and mistreatment of women – but critics say they aren't doing enough. A headline on CNN last summer went so far as to call out the hypocrisy: "South Korea's President says he's a feminist. Three of his allies have been accused of sex crimes."
Despite numerous protest movements and well supported marches, Korea has not yet experienced a breakthrough #MeToo moment. According to media testimonials, many women continue to face significant obstacles to advance in their careers. Even after 70,000 women marched last year to protest the prolific abuse of spy cams set up in bathrooms and changing rooms, patriarchal attitudes continue. This month, guidelines published on an official government website advising pregnant women to cook, clean, and to lose weight for their husbands after childbirth caused a social media uproar.
This is a deeply concerning problem. As highlighted by the Carnegie report, Korea's role as a "middle power" in a such a volatile region would be highly welcome, and not just on things like climate and coronavirus vaccine distribution, but also their crucial role in containing North Korea's nuclear ambitions and holding firm in the shadow of China's expanding authoritarian reach.
Some Korean groups have advocated internationally against gender-based violence, which is undoubtedly a very worthy cause. But until the Moon government can get serious about tackling these inequalities and abuses at home, its efforts to project influence abroad will fail to meet potential.
Shared Territorial Concern, Opposition to US Intervention Prompt Russia's Support to China on Taiwan Question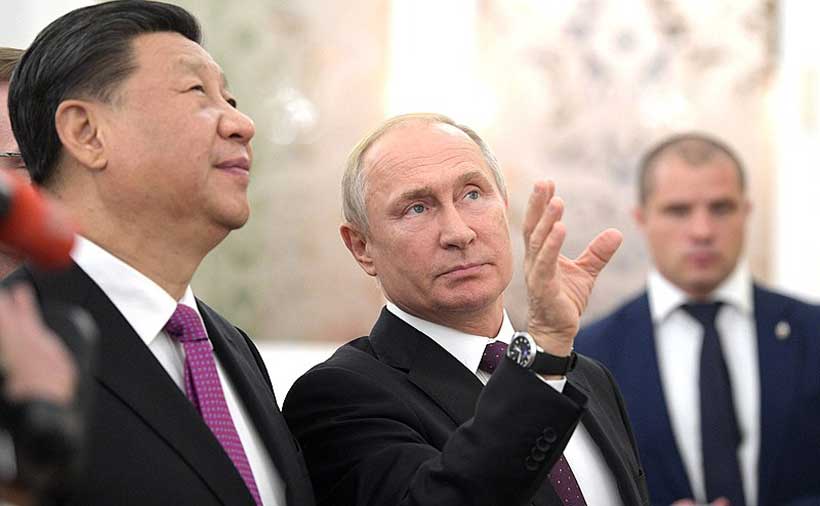 The situation around the island of Taiwan is raising concerns not only in Chinese mainland, Taiwan island or in the US, but also in the whole world. Nobody would like to see a large-scale military clash between China and the US in the East Pacific. Potential repercussions of such a clash, even if it does not escalate to the nuclear level, might be catastrophic for the global economy and strategic stability, not to mention huge losses in blood and treasure for both sides in this conflict.
Earlier this week, Russian Foreign Minister Sergey Lavrov stated that Moscow continued to firmly support Beijing's position on Taiwan as an integral part of China. Moreover, he also underlined that Moscow would support Beijing in its legitimate efforts to reunite the breakaway province with the rest of the country. A number of foreign media outlets paid particular attention not to what Lavrov actually said, but omitted his other remarks: the Russian official did not add that Moscow expects reunification to be peaceful and gradual in a way that is similar to China's repossession of Hong Kong. Many observers of the new Taiwan Straits crisis unfolding concluded that Lavrov's statement was a clear signal to all parties of the crisis: Russia would likely back even Beijing's military takeover of the island.
Of course, diplomacy is an art of ambiguity. Lavrov clearly did not call for a military solution to the Taiwan problem. Still, his remarks were more blunt and more supportive of Beijing than the standard Russia's rhetoric on the issue. Why? One possible explanation is that the Russian official simply wanted to sound nice to China as Russia's major strategic partner. As they say, "a friend in need is a friend indeed." Another explanation is that Lavrov recalled the Russian experience with Chechnya some time ago, when Moscow had to fight two bloody wars to suppress secessionism in the North Caucasus. Territorial integrity means a lot for the Russian leadership. This is something that is worth spilling blood for.
However, one can also imagine that in Russia they simply do not believe that if things go really bad for Taiwan island, the US would dare to come to its rescue and that in the end of the day Taipei would have to yield to Beijing without a single shot fired. Therefore, the risks of a large-scale military conflict in the East Pacific are perceived as relatively low, no matter what apocalyptic scenarios various military experts might come up with.
Indeed, over last 10 or 15 years the US has developed a pretty nasty habit of inciting its friends and partners to take risky and even reckless decisions and of letting these friends and partners down, when the latter had to foot the bill for these decisions. In 2008, the Bush administration explicitly or implicitly encouraged Georgian leader Mikheil Saakashvili to launch a military operation against South Ossetia including killing some Russian peacekeepers stationed there. But when Russia interfered to stop and to roll back the Georgian offensive, unfortunate Saakashvili was de-facto abandoned by Washington.
During the Ukrainian conflicts of 2013-14, the Obama administration enthusiastically supported the overthrow of the legitimate president in Kiev. However, it later preferred to delegate the management of the crisis to Berlin and to Paris, abstaining from taking part in the Normandy process and from signing the Minsk Agreements. In 2019, President Donald Trump promised his full support to Juan Guaidó, Head of the National Assembly in Venezuela, in his crusade against President Nicolas when the government of Maduro demonstrated its spectacular resilience. Juan Guaido very soon almost completely disappeared from Washington's political radar screens.
Earlier this year the Biden administration stated its firm commitment to shouldering President Ashraf Ghani in Afghanistan in his resistance to Taliban advancements. But when push came to shove, the US easily abandoned its local allies, evacuated its military personal in a rush and left President Ghani to seek political asylum in the United Arab Emirates.
Again and again, Washington gives reasons to conclude that its partners, clients and even allies can no longer consider it as a credible security provider. Would the US make an exception for the Taiwan island? Of course, one can argue that the Taiwan island is more important for the US than Afghanistan, Venezuela, Ukraine and Georgia taken together. But the price for supporting the Taiwan island could also be much higher for the US than the price it would have paid in many other crisis situations. The chances of the US losing to China over Taiwan island, even if Washington mobilizes all of its available military power against Beijing, are also very high. Still, we do not see such a mobilization taking place now. It appears that the Biden administration is not ready for a real showdown with Beijing over the Taiwan question.
If the US does not put its whole weight behind the Taiwan island, the latter will have to seek some kind of accommodation with the mainland on terms abandoning its pipe-dreams of self-determination and independence. This is clear to politicians not only in East Asia, but all over the place, including Moscow. Therefore, Sergey Lavrov has reasons to firmly align himself with the Chinese position. The assumption in the Kremlin is that Uncle Sam will not dare to challenge militarily the Middle Kingdom. Not this time.
From our partner RIAC
Russia-Japan Relations: Were Abe's Efforts In Vain?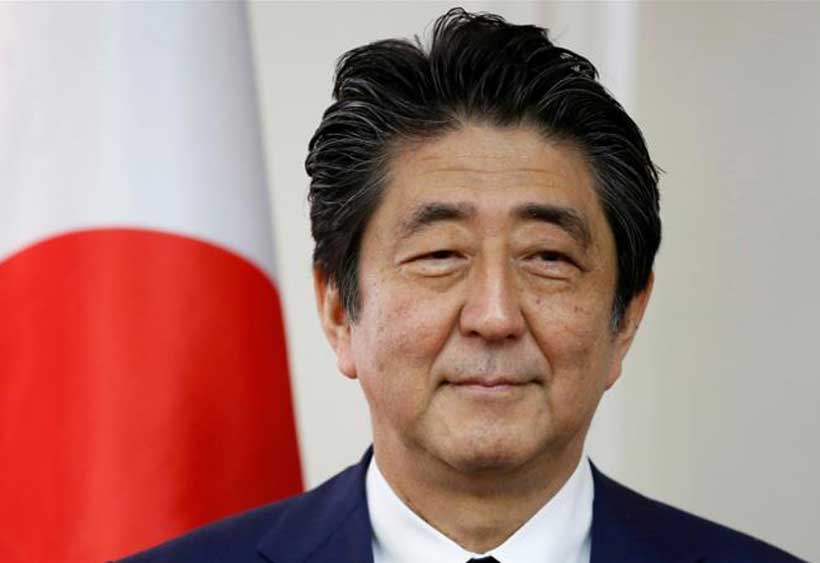 Expanding the modest elements of trust in the Japan-Russia relationship, talking through reciprocal concerns before they lead to conflict, avoiding bilateral incidents, and engaging in mutually beneficial economic cooperation is the way forward.
One year after the end of Shinzo Abe's long period of leadership, Japan has a new prime minister once again. The greatest foreign policy challenge the new Japanese government led by Fumio Kishida is facing is the intensifying confrontation between its large neighbor China and its main ally America. In addition to moves to energize the Quad group to which Japan belongs alongside Australia, India, and the United States, U.S. President Joe Biden's administration has concluded a deal with Canberra and London to provide Australia with nuclear-powered submarines which in future could patrol the Western Pacific close to Chinese shores. The geopolitical fault lines in the Indo-Pacific region are fast turning into frontlines.
In this context, does anything remain of the eight-year-long effort by former prime minister Abe to improve relations with Russia on the basis of greater economic engagement tailored to Moscow's needs? Russia's relations with China continue to develop, including in the military domain; Russia's constitutional amendments passed last year prohibit the handover of Russian territory, which doesn't bode well for the long-running territorial dispute with Japan over the South Kuril Islands; and Russian officials and state-run media have been remembering and condemning the Japanese military's conduct during World War II, something they chose to play down in the past. True, Moscow has invited Tokyo to participate in economic projects on the South Kuril Islands, but on Russian terms and without an exclusive status.
To many, the answer to the above question is clear, and it is negative. Yet that attitude amounts to de facto resignation, a questionable approach. Despite the oft-cited but erroneous Cold War analogy, the present Sino-American confrontation has created two poles in the global system, but not—at least, not yet—two blocs. Again, despite the popular and equally incorrect interpretation, Moscow is not Beijing's follower or vassal. As a power that is particularly sensitive about its own sovereignty, Russia seeks to maintain an equilibrium—which is not the same as equidistance—between its prime partner and its main adversary. Tokyo would do well to understand that and take it into account as it structures its foreign relations.
The territorial dispute with Russia is considered to be very important for the Japanese people, but it is more symbolic than substantive. In practical terms, the biggest achievement of the Abe era in Japan-Russia relations was the founding of a format for high-level security and foreign policy consultations between the two countries. With security issues topping the agenda in the Indo-Pacific, maintaining the channel for private direct exchanges with a neighboring great power that the "2+2" formula offers is of high value. Such a format is a trademark of Abe's foreign policy which, while being loyal to Japan's American ally, prided itself on pursuing Japanese national interests rather than solely relying on others to take them into account.
Kishida, who for five years served as Abe's foreign minister, will now have a chance to put his own stamp on the country's foreign policy. Yet it makes sense for him to build on the accomplishments of his predecessor, such as using the unique consultation mechanism mentioned above to address geopolitical and security issues in the Indo-Pacific region, from North Korea to Afghanistan. Even under Abe, Japan's economic engagement with Russia was by no means charity. The Russian leadership's recent initiatives to shift more resources to eastern Siberia offer new opportunities to Japanese companies, just like Russia's early plans for energy transition in response to climate change, and the ongoing development projects in the Arctic. In September 2021, the annual Eastern Economic Forum in Vladivostok did not feature top-level Japanese participation, but that should be an exception, not the rule.
Japan will remain a trusted ally of the United States for the foreseeable future. It is also safe to predict that at least in the medium term, and possibly longer, the Russo-Chinese partnership will continue to grow. That is no reason for Moscow and Tokyo to regard each other as adversaries, however. Moreover, since an armed conflict between America and China would spell a global calamity and have a high chance of turning nuclear, other major powers, including Russia and Japan, have a vital interest in preventing such a collision. Expanding the still very modest elements of trust in the Japan-Russia relationship, talking through reciprocal concerns before they lead to conflict, avoiding bilateral incidents, and engaging in mutually beneficial economic cooperation is the way forward. The absence of a peace treaty between the two countries more than seventy-five years after the end of the war is abnormal, yet that same unfinished business should serve as a stimulus to persevere. Giving up is an option, but not a good one.
From our partner RIAC
Kishida and Japan-Indonesia Security Relations: The Prospects
In October, Japan had inaugurated Fumio Kishida as the new prime minister after winning the Liberal Democratic Party (LDP) presidential election earlier. Surely this new statesmanship will consequently influence Tokyo's trajectory in international and regional affairs, including Southeast Asia.
Not only that Japan has much intensive strategic cooperation with Southeast Asians for decades, but the region's importance has also been increasing under Japan's Free and Open Indo-Pacific (FOIP). Southeast Asia, as a linchpin connecting the Indian Ocean and the Pacific Ocean, is key to Japan's geostrategic interest and vision.
Since the LDP presidential election debate, many have identified Kishida's policy trajectory, including in the defense and security aspect. Being bold, Kishida reflected its hawkish stance on China, North Korea, and its commitment to strengthening its alliance with Washington. Furthermore, Kishida also aimed to advance the geostrategic and security initiatives with like-minded countries, especially under FOIP.
One of the like-minded countries for Japan is Indonesia, which is key Japan's key partner in Southeast Asia and Indo-Pacific.
This article maps the prospect of Japan's security cooperation with Indonesia under the new prime minister. It argues that Prime Minister Kishida will continue to grow Japan's security cooperation with Indonesia to adjust to the changing security environment in Indo-Pacific.
Japan – Indonesia Common Ground
In its basic principle, Japan and Indonesia shared the same values in democracy, rules-based order, and freedom of navigation in developing strategic cooperation, especially in the maritime security aspect.
In the geostrategic context, Japan and Indonesia also have significant similarities. Both countries are maritime countries and seeking to maximize their maritime power, as well as having formally synchronized geostrategic vision. While Japan has FOIP, Indonesia has Global Maritime Fulcrum (Poros Maritim Dunia) and leading initiator for ASEAN Outlook on the Indo-Pacific (AOIP).
In capitalizing on this shared vision, since Shinzo Abe and Joko "Jokowi" Widodo era, Japan and Indonesia have initiated much new security cooperation ranging from a high-level framework such as 2+2 Foreign and Defense Ministers' Meeting in 2015 and 2021 to capacity building assistances and joint exercises. Furthermore, defense equipment transfers and joint technology development were also kicked off under Abe-Jokowi.
Kishida's Foreign Affairs and Defense Profile
Compared to his predecessor, Suga Yoshihide, Prime Minister Kishida is more familiar with foreign affairs.
Personally, Kishida comes from a political family and spent several years living in the United States, reflecting his exposure to the international and political environment from an early age. This is significantly different from Suga, who grew up in a strawberry farmer family in a rural area in Akita Prefecture.
Politically, served as foreign minister under Shinzo Abe, Fumio Kishida is the longest-serving foreign minister in Japan's history. This reflects his extensive understanding of current world affairs, compared to Suga who spent most of his prime political career in the domestic area such as being chief cabinet secretary and minister for internal affairs & communication.
Specifically, in defense and security posture, Prime Minister Kishida is willing to go beyond the status quo and not blocking any key options in order "to protect citizens". During his policy speeches, he stated that he is not ruling out the option to build attacking capabilities due to the severe security environment surrounding Japan. Also, Kishida will not limit the defense budget under 1% of Japan's gross domestic product if necessary.
Future Security Cooperation Trajectory with Indonesia
In short, policy continuity will play a huge role. One of the reasons why Kishida was able to win over more popular Kono was due to his moderate liberalness, demonstrating stability over change. This was more preferred by faction leaders in LDP.
In defense and foreign affairs, the continuity is boldly shown as despite appointing entirely new ministers in his cabinet, the only two ministers retained by Kishida are Foreign Minister Motegi and Defense Minister Kishi. By this, it sent the narrative to the international community that there will not be significant turbulence caused by the changing leadership on Japan's side.
As a background context on Indonesia, Fumio Kishida was the foreign minister from the Japanese side behind the 2+2 Foreign and Defense Ministers' Meeting with Indonesia in 2015. Indonesia is the only country Japan has such a high-level security framework within Southeast Asia. This framework has led Japan and Indonesia to have a second edition of the 2+2 meeting in 2021, resulting in many practical cooperation deals in defense and security.
The other setting supporting Kishida's policy continuity, especially in the context with Indonesia is that his foreign minister's counterpart, Retno Marsudi, was still in charge from the last time Kishida left the foreign minister post in 2017, until today. Initiating the 2+2 framework together, it will be easier for Kishida to resume his relationship with both President Jokowi and Foreign Minister Retno in advancing its strategic cooperation with Indonesia, especially in the defense and security area.
The prospect of continuity is also reflected in Kishida's commitment to continue the geostrategy relay of both his predecessors, Shinzo Abe and Suga Yoshihide, in achieving the FOIP vision.
Not only that Indonesia is having a similar vision of maritime prosperity and values with Japan, but Indonesia is also concerned with South China Sea dynamics as it started to threaten Indonesia's remote islands, especially Natuna Islands. As this is a crucial cooperation opportunity, Kishida needs to continue assisting Indonesia to improve the security and prosperity of its remote islands. Thus, as Kishida also admitted that Indonesia is a major country in ASEAN, having favorable relations with Indonesia is important for Japan's geostrategy.
Challenges
To capitalize on the potentials with Indonesia, Kishida needs to support Indonesia's strategic independence as well as to make the best of his position as one of the United States' allies in Asia.
Despite his tougher stance on China and Taiwan issues, Kishida cannot fully project Japan's rivalry with China to Indonesia. In addition to its strategic independence, Indonesia has and needs strong strategic relations with China to support many of the vital development projects surrounding Indonesia. This cannot be touched.
Also, Japan needs to bridge Indonesia, as well as other like-minded Southeast Asian countries, with the Quad and AUKUS proponents. Indonesia is formally stated that it is concerned about the ownership of nuclear-powered weapons by its neighboring countries. On the other side, Japan supported AUKUS and is a close ally of the U.S. Kishida's ability to grab this opportunity will solidify Japan's credibility and position among Southeast Asians.