ILO and LinkedIn launch data insights partnership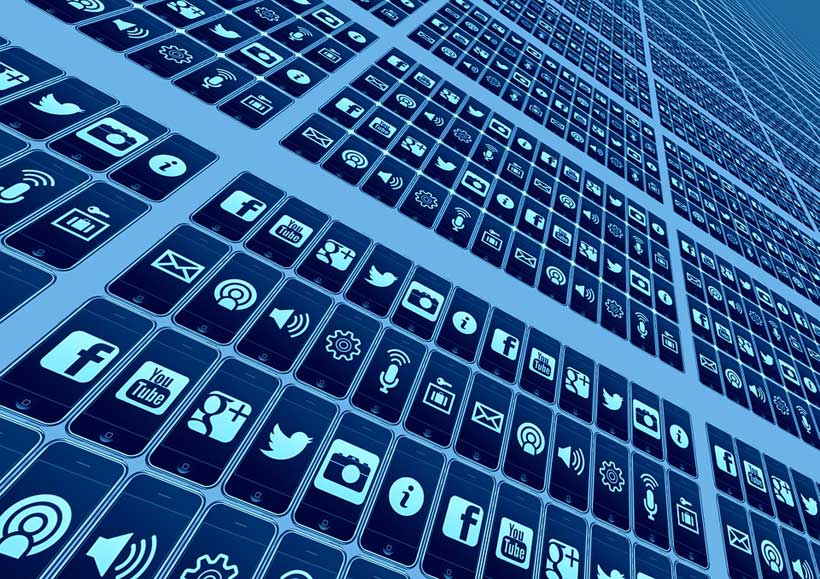 The International Labour Organization (ILO), the Partnership for Action on Green Economy (PAGE) and LinkedIn have launched a two-year data insights partnership that aims to improve government decision-making, promote green jobs and build the capacities of governments to identify and provide training opportunities.

Through the Memorandum of Understanding (MoU) signed between the ILO and LinkedIn on 15 January 2021, the partners hope to support the development of deep, cross-sector partnerships that benefit governments, the private sector, employers' and workers' organizations and civil society organizations. This partnership also supports the achievement of the Sustainable Development Goals (SDGs) and meeting the unique challenges posed by the COVID-19 pandemic.
LinkedIn's real-time view into the global labour market will enable partners to leverage its insights into the skills, jobs and occupations that are quickly rising in demand. For example, LinkedIn's granular, skills-based understanding of green jobs will also detect emerging trends by analysing occupations whose titles may not identify them in a traditional "green" role but are increasingly reliant upon green skills. Complementary LinkedIn data on hiring trends by gender and region will also provide unique insights into the world of work.
Thanks to its MoU with the ILO, these data can now help inform policy recommendations as well as further research and analysis, with a particular focus on supporting governments to transition to green economies within the context of PAGE's work on green jobs as well as helping governments and labour market institutions become more responsive to the needs of workers and employers through the promotion of targeted skills training.

The LinkedIn-ILO partnership also welcomes the strategic collaboration of UNEP and UNITAR , whose complementary mandates and expertise will help translate rich labour related data insights into informed policies and practical capacity building activities.
Reasons for Choosing Temporary and Permanent Industrial Buildings
Professional temporary solution providers have become very innovative in designing industrial buildings. While temporary industrial structures are made of lighter materials such as aluminum and fabric or PVC covers, permanent solutions are made of steel or metal frames and sheets. All of them require good preparation of the ground, pre-fabrication of the frames and sheets, and proper installation to serve their purpose well.
Most beneficiaries of these structures are processing factories, manufacturing plants, sports clubs, schools, and many other organizations and companies. Choosing temporary and permanent industrial buildings from a reputable supplier has many perks.
So, let us dive into the reasons for choosing temporary and permanent industrial buildings to understand this topic better.
Amazing Speed of Constructions
Bye-bye brick and mortar industrial buildings that are time-consuming. Temporary and permanent industrial buildings are the way to go because they are fast and easy to fabricate and install using modern technology.
According to experts, these structures save a lot of time, especially if the frames and panels are already fabricated in the factory. Companies that need to set up new companies or expand the current ones will have everything ready in a matter of a few weeks.
Excellent Cost Saving
The economy is hard enough and the investor needs to save on capital when setting up companies or doing expansions. The good news is that temporary and permanent industrial buildings save costs by up to 30% when done by a professional company.
Smart-Space is not only innovative in their technology but they save you a lot of money when setting up your industrial structures. You can rent these structures if you only need them for a short time to save more money.
Absolute Flexibility and Versatility
If you are looking for structures that can be moved after a few years, then temporary and permanent industrial buildings are the way to go. As mentioned, they are made of frames and panels that are fastened together using bolts. Hence, they are easy to dismantle and move to a different location.
However, this work should be done by professionals to reduce damage and ensure the safety of the structures at all times.
High Level of Customization
If you are looking for functional sizes and unique designs that will maintain the theme of your company or organization, the temporary and permanent industrial buildings done by experts will be best. After a discussion of what will serve your business well, the solution provider will take a few days to do the designs with your preferred sizes and colors.
Customization also applies during the extension of an existing factory where everything is done to your preference or in the best possible way. To achieve a high level of customization, you should consider experienced solution providers.
Surprising Durability
Both temporary and permanent industrial buildings are surprisingly durable. Take steel industrial structures for example. They provide service for many years without the need for complicated maintenance. Since steel does not rust, the structure will withstand harsh weather conditions including moisture.
Structures made of metal frames and fabric are equally durable, especially when used as recommended. They also require low maintenance with no paintwork needed after every few years.
Manufacturer's Warranty
The buyers of temporary and permanent industrial buildings enjoy different manufacturer's warranty benefits. This could be the bought structures or the materials used to make them. What's more is that many reputable service providers also give warranties on the workmanship, which will save cost when there is a problem.
Conclusion
To enjoy all of these benefits, it is good to buy or lease your temporary and permanent industrial buildings from a reliable and trusted supplier. Well, there are even more benefits that you will realize once you start using these structures. So, make the right choice now.
New ways of thinking and working are necessary to reap blockchain benefits in capital markets
The World Economic Forum today released Digital Assets, Distributed Ledger Technology, and the Future of Capital Markets. Across the capital markets ecosystem, institutions are facing a combination of intensified competitive dynamics and accelerating technology advancements, presenting opportunities and challenges both to incumbents and new entrants. Although DLT is not a panacea, the report underlines how it can positively impact costs, market liquidity and balance sheet capacity while reducing the complexity, opacity and fragmentation of capital markets.
Written in partnership with the Boston Consulting Group (BCG), the report is based on nearly 200 interviews and eight global workshops with capital market incumbent players, new entrants, regulators and governments. It presents use cases from equity markets, debt markets, securitized products, derivatives, securities financing and asset management.
DLT can address real challenges and inefficiencies in some markets by providing a trusted, shared source of truth between market participants. However, the future is uncertain as there is no agreed path for market-wide adoption. What's more, as institutions still decide where to invest, varying strategies create tensions.
The report calls for a balance between innovation and market safeguards through standardization, the breaking down of silos and regulatory engagement. According to the authors, fundamentally transforming markets will require new ways of thinking and working across the industry.
"Following several years of intense hype, examples of use cases where inefficiencies and challenges are being solved with blockchain are starting to emerge across capital markets," said Matthew Blake, Head of the Future of Financial Services, World Economic Forum. "With the future for blockchain in financial services still being defined, a nuanced look at the opportunities this technology offers right now is particularly important for the financial services industry."
"Distributed ledger technology has come of age as it begins to enhance efficiencies, reduce operating costs and create new business models in capital markets, but the use cases and solutions are respective to each asset class," said Kaj Burchardi, Managing Director, BCG Platinion. "Whilst this makes sense from a commercial perspective, it has led to a complex patchwork of initiatives. For capital markets to unilaterally adopt DLT, they will require cross-institutional alignment to realize the game-changing market opportunities it can offer."
Russian Nornickel signed a deal with UK chemicals giant Johnson Matthey
Russian Nornickel, the world's largest metal producer has signed a deal with Johnson Matthey (JM) on long-term supply of critical metals for their battery materials production in Finland.
The Finnish government is actively developing production sites for battery components. Finnish budget for 2021 includes additional funding of EUR 300 million for Finnish Minerals Group to promote investments for the production of precursor and cathode active materials used in lithium-ion batteries in Finland.
Earlier in April Nornickel announced plans to ramp up sustainable nickel and cobalt production at its refinery in Finland — NN Harjavalta — in response to the growing European demand for high quality and responsibly sourced metals for the EV industry. NN Harjavalta's product range will be playing an important role in satisfying Johnson Matthey's requirements for its precursor and cathode active materials production in Finland as well as for its existing factory in Poland.
Johnson Matthey announced the development in Finland of its second commercial plant with a nameplate capacity of 30 kt of ultra-high energy density cathode materials required by EV producers. The factory will be powered solely by renewable energy and incorporate an innovative effluent treatment solution.
Nornickel and Johnson Matthey have also signed a memorandum of understanding to explore options to further extend metal supply in the future. The parties also intend to collaborate in other important parts of the battery materials value chain, including new metal dissolution technology, circular economy opportunities, and tokenization of the supply chain using blockchain technology. Implementation of token-based smart contracts allows combining metal deliveries with complete provenance as well as ESG credentials including carbon footprint to ensure the unprecedented level of responsible sourcing.
The deal will allow the Russian and British company to define joint sustainable development initiatives.
"We are delighted for this opportunity to develop our business together with Johnson Matthey — a new important player in the Finnish battery materials ecosystem — and help the company expand on the European EV market. Our memorandum should enable us to identify mutually beneficial sustainability initiatives that support the ambition of achieving the most sustainable battery materials value chain in Europe," commented Vladimir Potanin, President of Norilsk Nickel.
Earlier, Norilsk Nickel signed a letter of intent to establish a battery recycling cluster in Harjavalta, Finland, to serve the electric vehicle market in partnership with Finnish energy company Fortum and German world's leading chemical company BASF. This will successfully complete the "closed loop" recycling cycle for critical metals present in used batteries.