COVID 'vaccine hoarding' putting Africa at risk
Africa is in danger of being left behind in the rollout of COVID-19 vaccines as countries in other regions strike bilateral deals, thus driving up prices, the World Health Organization (WHO) warned on Thursday.
Although vaccines have been administered in 50 wealthier nations, Guinea is the sole low-income country on the continent to receive doses, with only 25 people being inoculated so far. Meanwhile, Seychelles is the only African country to start a national vaccination campaign.
'We first, not me first'
"We first, not me first, is the only way to end the pandemic. Vaccine hoarding will only prolong the ordeal and delay Africa's recovery. It is deeply unjust that the most vulnerable Africans are forced to wait for vaccines while lower-risk groups in rich countries are made safe", said Dr Matshidiso Moeti, WHO Regional Director for Africa.
"Health workers and vulnerable people in Africa need urgent access to safe and effective COVID-19 vaccines."
An international coalition known as the COVAX Facility was established to ensure all countries will have equal access to any vaccines against the new coronavirus disease.
It is co-led by the Coalition for Epidemic Preparedness Innovations (CEPI), Gavi, the Vaccine Alliance, and WHO.
The COVAX Facility has secured two billion doses of vaccine from five producers, with options for over one billion more. Delivery is set to begin soon, according to Thabani Maphosa, Managing Director, Country Programmes at GAVI.
"This massive international undertaking has been made possible thanks to donations, work towards dose-sharing deals and deals with manufacturers that have brought us to almost two billion doses secured. We look forward to rollout in the coming weeks", he said.
Vaccination commitment
COVAX has committed to vaccinating at least 20 per cent of the population in Africa by the end of this year.
Priority will be given to health workers and other vulnerable groups, such as older persons and those with pre-existing health conditions.
An initial 30 million vaccine doses are expected to begin arriving in countries by March. Overall, a maximum of 600 million doses will be disbursed, based on two doses per person.
WHO said timelines and quantities could change, for example if vaccines fail to meet regulatory approval or due to challenges related to production, delivery and funding.
Mozambique: Growth Expected to Rebound by 2022
Mozambique's economy is expected to gradually recover from 2021 but substantial downside risks remain due to uncertainty surrounding the path of the COVID-19 (coronavirus) pandemic. While the economy registered its first contraction in 2020 in nearly three decades, growth is expected to rebound over the medium-term, reaching about 4 percent by 2022.
Released today, the 6th edition of the World Bank Mozambique Economic Update: Setting the Stage for Recovery, notes that the COVID-19 (coronavirus) pandemic has hit Mozambique's economy as it was recovering from the debt crisis and the tropical cyclones of 2019. The country's real Gross Domestic Product (GDP) is estimated to have declined by 1.3 percent in 2020, compared to a pre-COVID-19 estimate of 4.3 percent, as aggregate demand fell and lockdown measures necessary to contain the virus disrupted supply chains. Nevertheless, the report notes, job losses and business closure, while significant, were comparatively lower than in peer countries.
"Despite concerted efforts to contain its spread and mitigate its effects, COVID-19 continues to adversely affect households and businesses, delaying the country's progress towards the Sustainable Development Goals (SDGs)," noted Idah Z. Pswarayi-Riddihough, World Bank Country Director for Mozambique, Madagascar, Mauritius, Seychelles, Comoros. "The urban poor, who are largely engaged in the informal sector are among the hardest hit. While the impact is significant across the board, small firms are worst affected, notably those in the northern region."
The report acknowledges that the government took swift sanitary measures, deemed largely successful in keeping cases and deaths on the lower side during the first wave. Furthermore, the authorities enacted robust fiscal and monetary policies aimed at protecting businesses and the most vulnerable. Among those, the Bank of Mozambique enacted stimulus measures, including cutting the monetary policy rate and adopting policies aimed at ensuring financial sector stability. Other crucial support included discounted credit lines to relieve firms of financial distress. Steps were also taken by commercial banks to restructure existing loans by extending maturities and offering grace periods on loan principals. Several other fiscal measures were taken to support small firms and businesses. The report calls for strengthening of these measures to address the effects of the second wave of the virus and support a resilient economic recovery.
"Indeed, continued support to households and viable businesses remains essential for resilient recovery," noted Fiseha Haile, World Bank Senior Economist and the report's leading author, adding that it will be key to continue providing support to the poorest and most vulnerable through social protection programs in the short-term. "More support to firms, conditioned on the protection of jobs, could help minimizing layoffs and the loss of productive capacity," he said.
The report concludes by underlining the need to press ahead with the structural reform agenda as the pandemic subsides. In the recovery phase, policies focusing on supporting economic transformation and job creation, especially for the youth, would be critical. Targeted interventions to support women and alleviate gender inequalities as well as to harness the power of mobile technology would support sustainable and inclusive growth in the medium term.
EU to support COVID-19 vaccination strategies and capacity in Africa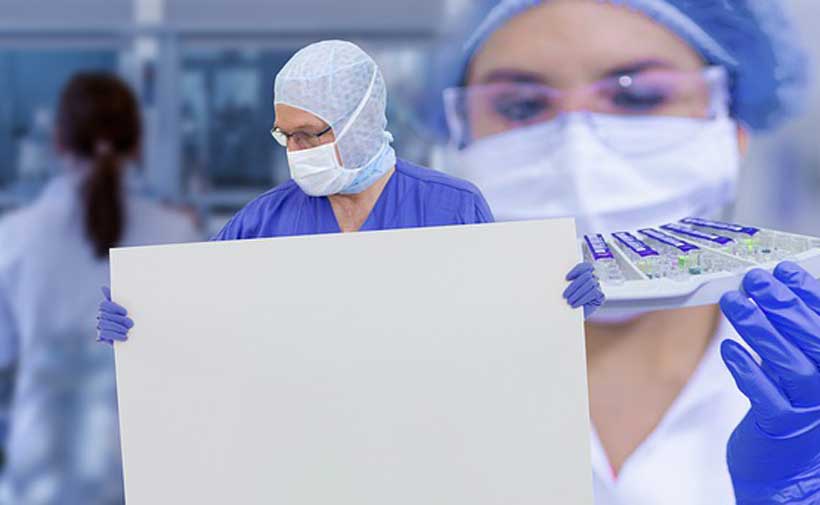 The President of the European Commission, Ursula von der Leyen, has announced today €100 million in humanitarian assistance to support the rollout of vaccination campaigns in Africa, which are spearheaded by the Africa Centres for Disease Control and Prevention (Africa CDC). Subject to the agreement of the budgetary authority, this funding will support the vaccination campaigns in countries with critical humanitarian needs and fragile health systems. The funding will, among others, contribute to ensuring the cold chains, roll-out registration programmes, training of medical and support staff as well as logistics. This sum comes on top of €2.2 billion provided by Team Europe to COVAX.
President of the European Commission, Ursula von der Leyen said: "We've always been clear that the pandemic won't end until everyone is protected globally. The EU stands ready to support the vaccination strategies in our African partners with experts and deliveries of medical supplies at the request of the African Union. We are also exploring potential support to boost local production capacities of vaccines under licensing arrangements in Africa. This would be the fastest way to ramp up production everywhere to the benefit of those that most need it."
Janez Lenarčič, Commissioner for Crisis Management, said: "International vaccine solidarity is a must if we are to effectively address the COVID-19 pandemic. We are looking at ways to use our humanitarian aid and civil protection tools to help in the rollout of vaccination campaigns in Africa. Ensuring equitable access to vaccines for vulnerable people, including in hard-to-access areas, is a moral duty. We will build on our valuable experience in delivering humanitarian aid in a challenging environment, for example via the Humanitarian Air Bridge flights."
Commissioner for International Partnerships, Jutta Urpilainen, added: "Team Europe has stood by the side of our African partners from the onset of the pandemic and will continue to do so. We have already mobilised more than €8 billion to tackle the COVID-19 pandemic in Africa. We are strengthening health systems and preparedness capacities, which is absolutely key to ensure effective vaccination campaigns. And we are now exploring support through the new NDICI and how to leverage investments in the local production capacities through the External Action Guarantee."
The EU also has a range of instruments at its disposal, such as the EU Humanitarian Air bridge, the EU Civil Protection Mechanism, and the EU's humanitarian budget. These tools have been used extensively in the context of COVID-19 to deliver crucial material and logistical assistance to partners in Africa.
The Commission is also currently exploring opportunities to support African countries in the medium term to establish local or regional production capacity of health products, in particular vaccines and protective equipment. This support will come under the new Neighbourhood, Development and International Cooperation Instrument (NDICI) and the European Fund for Sustainable Development plus (EFSD+).
Background
The EU has been scaling up its humanitarian engagement in Africa since the onset COVID-19 crisis. A key of part of these efforts is the EU Humanitarian Air Bridge, which is an integrated set of services enabling the delivery of humanitarian assistance to countries affected by the coronavirus pandemic. The air bridge carries medical equipment, and humanitarian cargo and staff, providing humanitarian assistance for the most vulnerable populations where the pandemic imposes constraints on transport and logistics. The air bridge flights are fully funded by the EU. So far, almost 70 flights have delivered over 1,150 tons of medical equipment as well as nearly 1,700 medical and humanitarian staff and other passengers. Flights to Africa have aided the African Union, Burkina Faso, Central African Republic, Chad, Côte d'Ivoire, Democratic Republic of Congo, Guinea Bissau, Nigeria, São Tomé and Príncipe, Somalia, South Sudan, Sudan.
20th International Economic Forum on Africa
The global economic recession triggered by COVID-19 is hitting African countries hard. In 2020, 41 African economies experienced a decline in their gross domestic product (GDP). Although situations vary across the continent, this crisis has made clear that post-COVID strategies need to tackle two major obstacles to Africa's long-term sustainable growth: dependence on external markets, and the incapacity of the formal economic sectors to create enough quality jobs.
The African Continental Free Trade Area (AfCFTA), now open for business, provides a platform to accelerate productive transformation, create regional value chains and spur continental integration. Its effective implementation, however, depends on African economies' capacity to create fiscal space and boost private investment in quality infrastructure and sustainable projects.
What are the key priorities for implementing the AfCFTA and accelerating Africa's productive transformation? How can African governments strengthen their borrowing capacity and improve their debt management? How can bilateral and multilateral co-operation facilitate the process? The 2021 edition of the Forum will gather all key actors to share their views and solutions for action.
The Forum hosts Europe's largest annual conversation on Africa's ongoing, formidable transformation. It invites African and OECD policy makers, investors, academics, civil society and international organisations to share their views, and discuss how better policies can improve development outcomes for Africans and the world.
To host the Forum, the Government of Senegal, is teaming up with the Development Centre of the Organisation for Economic Co-operation and Development; and the African Union, along with partners Casa Africa, le Cercle des Economistes, the French Development Agency (AFD) and the Sahel and West Africa Club (SWAC).
The debates will build on the findings of the recently launched Africa's Development Dynamics 2021, a report by the African Union Commission, produced in collaboration with the OECD Development Centre.
Honourable speakers include:
Macky Sall, President of the Republic of Senegal
Andry Rajoelina, President of the Republic of Madagascar
Toshimitsu Motegi, Minister for Foreign Affairs of Japan
Angel Gurría, Secretary-General, Organisation for Economic Co-operation and Development
Moussa Faki Mahamat, President, African Union Commission
Ibrahim A. Mayaki, Chief Executive Officer, African Union Development Agency (AUDA/NEPAD)
Arkebe Oqubay, Senior Minister and Special Adviser to the Prime Minister of Ethiopia
Wamkele Mene, Secretary-General, AfCFTA Secretariat
Jean Hervé Lorenzi, President, Cercle des Economistes
Rémy Rioux, Director-General, Agence Française de Développement