Is Mike Pompeo the worst Secretary of State in history?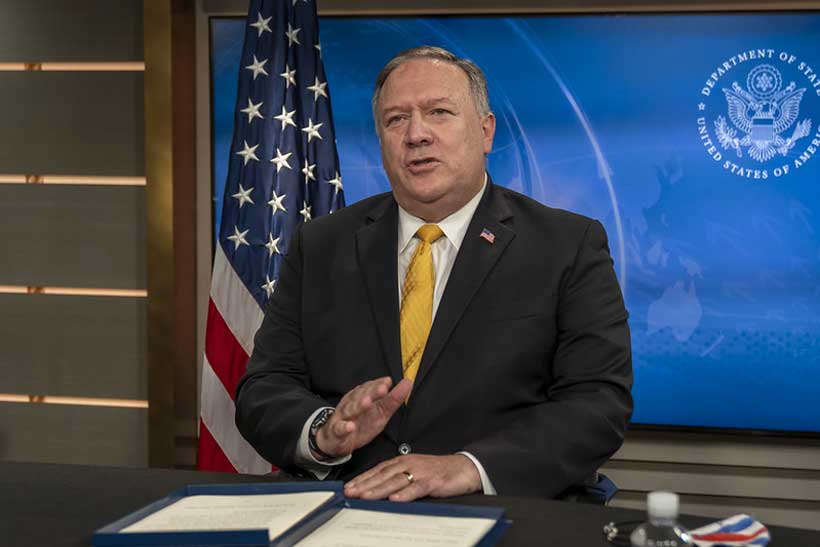 Trump may have a race for the worst presidential title, but Pompeo is in a class of his own. James Buchanan and Andrew Johnson remain formidable contenders for Donald Trump in the ranking of worst US presidents. However, there is no competition for Mike Pompeo, Trump's most passionate subordinate, in the worst Secretary of State ranking.
During his two years and nine months as the nation's top diplomat, Pompeo did nothing to improve the US administration's security, values, or even policies. His term ended in humiliation: humiliation from European allies, disgusted by the profanity he and Trump have committed over the past four years. On January 4, Pompeo announced he would travel to Europe and meet European Union leaders.
Two days later, after Trump-fueled riots on Capitol Hill, EU officials said they would not meet him. So Pompeo canceled his last chance to travel abroad. It's been a long season of humiliation for Pompeo. In August, he pressed the UN Security Council to pass a ban on the sale of conventional weapons to Iran. Only one of the council members, the Dominican Republic, joined the US in supporting the ban; Russia and China against it; others, all US allies, abstained.
The episode depicts, in extreme form, two of Pompeo's most distinct features: the obsession that foments regime change in Iran and the inability to bring it about or any other goal. Like Trump, Pompeo has been unceasingly opposed to the Iran nuclear deal. It's no coincidence that Trump pulled out of the deal and reimposed sanctions on the Islamic Republic on May 8, 2018, just 12 days after Pompeo was sworn in as Secretary of State. (His predecessor, Rex Tillerson, has advised Trump to stick to the deal.)
Pompeo claimed, with high confidence, the sanctions would force Tehran to return to negotiating a "better" nuclear deal, or perhaps force a regime collapse. Today: Iran's economy is in ruins, but the regime survives, its hardline faction is stronger than ever, and its reactors are more capable of producing atomic bombs than ever before. (President-elect Joe Biden wants to restart the nuclear deal, but Iran's technological advances and political hardening will make this more difficult to achieve.)
This week, he may realize his "maximum pressure" campaign has failed miserably. No wonder then that Pompeo changed course and claimed, in a speech to the National Press Club, that Iran was al-Qaeda's new "base" and declared, "The time is now for America and all countries free to destroy the al-Qaeda axis of Iran." The US intelligence official said there was not any evidence for this claim.
Pompeo's other big target is China, and he has called for regime change in Beijing as well, despite the goals that are clearly absurd. In fact, a large proportion of China's population supports the party that ruled the government, which lifted more than 850 million people out of poverty in record time. However, there is nothing "Marxist-Leninist" about President Xi Jinping's philosophy, which seeks expansion through mercantilist techniques, not ideological conformity.
While it is important to contain Chinese military presence in the South China Sea (something the US military has been doing for some time), it is very difficult to compare its scope or ambition to that of the Soviet Union, which once enjoyed a presence in a truly global world. Pompeo misunderstood the nature of China's challenge. As a result, he came up with half-baked ideas on how to deal with it.
There are also Pompeo's lies. He has claimed he and Trump have made NATO "stronger" than ever. In reality, those trans-Atlantic relations are strained as Trump continually rejects the alliance in general and the European Union in particular.
Pompeo has also been a corrupt foreign minister. By filming a speech in Jerusalem to be broadcast at the 2020 Republican National Convention, he was violating not only the law, but also the previously announced policy of barring department employees from attending political conventions.
He used security guards to carry out errands for himself, his wife, and his wife's mother. He also asked Trump to fire the inspector general who investigated the misuse of his government's resources. He threw a lavish dinner party inside the State Department, inviting donors who might contribute to some future political campaigns.
He tricked the Voice of America, which in recent decades had become a fairly objective global news service, into becoming a propaganda organ for Trump. He demoralized the foreign service even more thoroughly than Tillerson had done.
Pompeo paved his way to power by directing his every word to the pleasure of the boss, starting when he was director of the CIA (where he frequently omitted or distorted intelligence that contradicted Trump's hunches). He is a dishonest intermediary, reluctant to speak the truth to power, for fear that he will lose power in doing so.
To end it all, in his final days, Pompeo issued a no-discussion order that overturned existing policies: lifting restrictions on official contact with Taiwan, designating Cuba as a "state sponsor of terrorism," and declaring Iranian-backed Houthi fighters in Yemen an "organization. foreign terrorists ".
This movement will not have a long-term effect. The future Secretary of State, Anthony Blinken, can reverse this dictum, although it would be awkward to do so. It was an act of sheer mischief, like a teenager throwing a rotten egg at a new neighbor's front door.
Is Pompeo the worst Secretary of State ever? In modern times, John Foster Dulles (former Secretary of State) may be a rival for the crown, but, fortunately, President Dwight Eisenhower did not listen to Dulles' most dire advice.
Dulles was fanatical about pushing for the "backsliding" of Soviet communism, but Eisenhower, however, still adopted the "containment" policy of his predecessor, Harry Truman. Dulles also offered his French counterpart two tactical nuclear weapons to prevent the Viet Cong siege of Dien Bien Phu. However, Eisenhower was not interested in doing so. So, Mike Pompeo won the crown of worst US Secretary of State. Next week, he will fly back to Kansas, where he was a congressman and where he hopes to run for the Senate.
Possible Directions for U.S. Policies in the Biden Era
Authors: Chan Kung and He Jun
On January 20, 2021, a new page will be turned in the history of the United States when Joe Biden becomes the 46thPresident. What will happen to U.S. domestic and foreign policy as a result of the transition from the "Trump Era" to the "Biden Era"? What will be the impact of this on the U.S., the world, and China? After the tumultuous Trump Era, we believe that this is an issue of great concern to international governments and markets.
The "ANBOUND 100+" high-end discussion platform and the macro team have been continuously tracking the news of the imminent Biden Era and possible policy changes. To this, we have made a number of key predictions. In the historic moment when Joe Biden is about to take office, it is important to review and summarize the relevant research to understand the changes that the new U.S. President will bring.
First, we shall look at the American political landscape in the Biden Era.
An overall judgment is that Democrats are taking control, but "Trumpism" is still unlikely to disappear from U.S. politics any time soon. The ANBOUND team had judged on November 11, 2020, that Donald Trump's various policies had in fact left Biden with a number of political and diplomatic "legacies", and that Biden actually had considerable autonomy over whether to "inherit" these "legacies". Objectively, whether inherited or not, these "legacies" can be used as a bargaining chip for the Biden administration. On the issue of Trump himself, ANBOUND once said on December 20 that Trump will be in trouble because he had "gone too far" and that the future Biden team might carry out a complete reckoning with Trump and his team. Judging by the fact that Trump is facing a second impeachment and the investigation into the storming of the Capitol, such a reckoning is happening. In this regard, ANBOUND has summed up Trump's influence remains and its trajectory to be: Trump -> Trumpism -> Trumpism without Trump.
In the Biden Era, the two-party political landscape in the U.S. will be unbalanced, with the Democrats dominating U.S. politics and rapidly gaining the upper hand, and the Republicans facing an internal split, as ANBOUND judged on January 10, 2021. On this basis, we believe that there is a clear trend towards "bipartisanship", with the Democrats becoming the dominant party in this cooperation. In this context, the Biden administration is likely to complete domestic integration faster and turn its focus to foreign policy sooner. It is also possible that with less resistance at home, the Democrats will give more focusat home, and the U.S. society will become more integrated than in the past, with some of the major domestic issues, such as welfare and environmental protection, to likely make significant progress over the next four years.
Then, there are the U.S. economic issues and economic policies in the Biden Era.
The United States faces many problems in the economy, but the core problem lies in the distribution of wealth, which is the cause of many social problems. The research team of ANBOUND pointed out in November 2019 that the wealth of the United States is still in the process of being accumulated in large quantities, and the real problem of American society lies in the distribution of wealth. Part of the backlash against globalization in the U.S. is also related to the distribution of wealth in American society. On this basis, we believe that welfare will be an important aspect of U.S. economic policy that needs to be addressed in the future. On November 22, 2020, we further pointed out that the transition to a welfare state could usher in a new super-boom for the United States. Contrary to the view of many that welfare is a "simple spending" policy, we believe that welfare, if properly used, will create new consumption space. In terms of health insurance, education, and consumption in the United States, we expect that a full-scale welfare transition in the U.S. would create a USD 10 trillion mega-consumer market that would potentially bring the U.S. into a new phase of rapid development while resolving social tensions.
Based on the above analysis, we believe that the core of the so-called "Bidenomics" is about the distribution of wealth and the "welfarization". From what has been observed so far, the basic logic of "Bidenomics" is to solve the public health crisis, save jobs, reconfigure the industrial chain, overhaul infrastructure, promote an environmental agenda, build a better social security system, and promote social equality. This logic is likely to be the "core" of economic policies in the Biden Era. There were similar signals that emerge before Biden officially took over the presidency. Biden has proposed USD 1.9 trillion stimulus package to deal with the impact of the pandemic on the U.S. economy and society. Biden's Treasury Secretary nominee Janet Yellen also called on the U.S. Congress to act more aggressively to deliver economic aid without worrying too much about the debt. "Neither the president-elect, nor I, propose this relief package without an appreciation for the country's debt burden. But right now, with interest rates at historic lows, the smartest thing we can do is act big," Yellen said. "I believe the benefits will far outweigh the costs, especially if we care about helping people who have been struggling for a very long time," Yellen added. Yellen also stressed the need to rebuild the U.S. economy "so that it creates more prosperity for more people and ensures that American workers can compete in an increasingly competitive global economy."
Concerning the foreign policy issues in the Biden Era, as mentioned above, Biden will not completely abandon Trump's diplomatic "legacies", rather he would build on it with some kind of "pullback". In this process, institutionalization and systematization will be the most prominent characteristics of American diplomacy in the future. A top foreign policy priority for the Biden administration will be to rebuild relations with its allies, particularly Europe, restoring stability to the transatlantic alliance and healing the rifts that have emerged over the past few years. We believe that such rapprochement will certainly play a role and the U.S.-EU strategic alliance will not change, but it will be difficult to fully restore to the levels of the past. On many issues, such as economy and trade, market space, security, and digital sovereignty, the EU will have a stronger "sense of autonomy". As for U.S.-China relations in the Biden era, we have argued that we should not expect the U.S. government to adjust its hardline position on China, but that the Biden administration would be more predictable in its approach to policy games, returning to the character of "the establishment". In fact, as early as October last year, the ANBOUND's research team pointed out in its outlook on U.S.-China relations in the Biden era that the Biden administration's approach to several aspects of domestic and foreign affairs would generally differ from that of the Trump administration, and that while its strategic positioning of China and the policy of inhibiting the rise of China in the long term would remain unchanged, in terms of specific approaches, the Biden administration would seek a certain degree of order and geopolitical discipline to implement and enforce its policies.
In regard to the Korean Peninsula issue, we believe that in the Biden Era, it is possible for the United States and North Korea to reach a phased nuclear abandonment agreement. On Iran, the main concern is still the Iranian nuclear issue. We believe that the United States will amend Trump's extreme policies on the issue of the Joint Comprehensive Plan of Action (JCPOA), or the Iran nuclear agreement, and some adjustment will take place. However, even if the United States can return to the Iran nuclear agreement, Iran may have to make certain concessions on the 2015 version. One of the key points may be that Iran needs to further restrict its support to the militia in the Middle East on the basis of the original version. This means that Iran's influence in the Middle East will be significantly reduced. Regarding the issue of returning to Comprehensive and Progressive Agreement for Trans-Pacific Partnership (CPTPP), we believe that returning to CPTPP is quite attractive to the Biden administration, but it is also quite difficult. Fluctuations in U.S.-China relations will affect the process of the United States returning to CPTPP; the worse the U.S.-China geopolitical relationship gets, the less resistance the United States will have to return to CPTPP.
In addition, ANBOUND's researchers also believe that looking from the standpoint of historical development, the Biden administration may be a transitional period for the United States to return to "normal" from the Trump Era. From Biden's personality, age, situation and environment, we tend to think that the Biden administration is likely to be a "presidential accountability system under the leadership of Secretaries". In such a government, it is the Secretaries of various departments, the Department of State, and the new cooperation pattern of the two parties in Congress that play a key role, rather than relying mainly on the President. In particular, Janet Yellen, the new Treasury Secretary who had served as the Chairperson of the Federal Reserve, could very well have crucial impact on the U.S. economic policy in the Biden Era.
Final analysis conclusion:
With the transfer of executive power, the United States will bid farewell to the "Trump Era" and usher in the "Biden Era". The United States under Joe Biden will undergo considerable adjustments and changes, which are reflected in many aspects of the United States' domestic politics, international geopolitics, economy, and foreign policy. The world will watch the new changes in the United States, and China will see a new pattern of U.S.-China relations. Changes in the United States will not only affect the world but also China's development strategy.
Removed Diplomacy: Why U.S. Sanctions Against Russia Have Gone Stale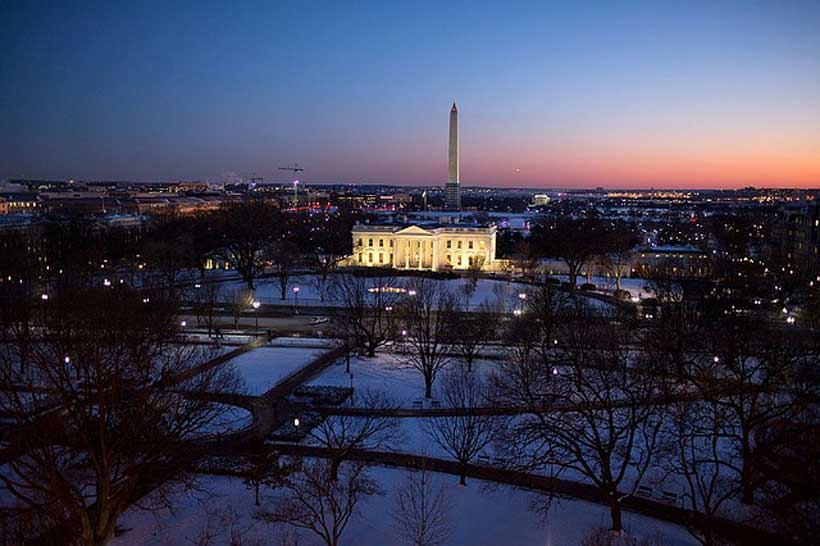 Since 2014, Russian and American diplomacy has been defined by economic sanctions. This has become the default, expected option for U.S. policymakers—but Russia has refused to concede, repent and ask for forgiveness. The U.S. had hoped Russia would experience just enough economic hardship that they would revert their course, retract their reunification with Crimea, and end any involvement in Eastern Ukraine. Almost seven years later, there is no evidence to suggest that Russia has any intention of buckling under the pressure and denying its national interests.
What the United States has failed to realize is that sanctions work on highly dependent countries. Russia is an independent country and has become more economically autonomous as a result of U.S. sanctions. The Russian domestic industry has flourished since sanctions were first imposed. Sanctions imposed by the United States are predicated on some combination of the following: either the United States has enough of an economic relationship prior to sanctions, so the loss of the United States as a trade partner alone is hugely detrimental to the target economy, or the United States can influence other countries who share a more extensive economic relationship with the target country to carry out the same policies.
Venezuela is a country that has been grievously affected by U.S. sanctions, as one would predict, given the country's dependence on the exportation of crude oil, particularly to the U.S. With oil comprising roughly 95 per cent of exports and their petroleum industry making up 25 per cent of overall GDP, Venezuela is considered very resource dependent when engaging in international trade. Venezuela has also been plagued by Dutch Disease, which has largely prevented its economy from diversifying for the past century. In 2013, the United States brought in 29.5 per cent of Venezuelan exports and delivered 23 per cent of the county's imports. Strangely, despite the sanctions imposed in 2014, Venezuela has grown more dependent on the United States. By 2018, 39.2 per cent of Venezuelan exports and 52.9 per cent of Venezuelan imports were in trade with the U.S. With this increased dependence on the United States after the implementation of U.S. sanctions. It is no wonder that Venezuela has been increasingly devastated beyond comprehension since sanctions were first imposed in 2013. Venezuela's trade balance through this period has consistently been in surplus. However, the volume of trade has shrunk USD 101.9 billion, from USD 143.76 billion in 2013 to USD 41.86 billion in 2018. The country has been rocked by astronomical inflation, reaching as high as 344 509 per cent. Is it the same case for Russia? No, which is due, in part, to Russia's Soviet legacy. The vast territory and harsh climate have also helped the Russians develop a much more diverse and independent economy. Additionally, the United States is simply not one of Russia's main trade partners.
As illustrated by data from the Observatory of Economic Complexity, Russia and Venezuela couldn't be more unalike. Russia's largest trade partners for the past 20 years have been Germany and China. In 2014, when the sanctions were first imposed, Russia's economy and international trade figures were at an all-time high. In that year, Russia exported USD 454 billion and imported USD 296 billion, a trade surplus of USD 158 billion. This year, the United States only accounted for 5.58 per cent of Russia's imports and 3.87 per cent of Russia's exports. In 2018, with even stricter sanctions imposed, Russia exported USD 427 billion and imported USD 231 billion, increasing the trade surplus from USD 158 billion in 2013 to USD 196 billion in 2018. Russia's trade balance from 2013 to 2018 still experienced a shrink of USD 92 billion. A key difference between Russia and Venezuela is that from 2014 to 2018, Russian trade decreased by just 12 per cent, compared to Venezuela's loss of 71 per cent. What does Russia have working to its advantage that Venezuela is lacking? Remember, for sanctions to work, they require high economic dependence from either the country issuing the sanctions.
Russia and Germany have an interesting codependency on one another. The Nord Stream project has been a source of tension between the U.S. and Germany; a recent Bloomberg article points out that there is an anticipated clash between newly elected president Biden and German Chancellor Angela Merkel. The German chancellor openly supports the completion of the second pipeline because the project is a means for securing German influence over Western Europe, as they will maintain their status as energy distributors once the pipe project is complete. Merkel also understands that the German economy depends on Russian energy. Nord Stream has become the only option since the Ukrainian pipelines have gone cold. Merkel has received criticism from those close to her, including from Norbert Röttgen, the head of the foreign affairs committee in German parliament. In September of 2020, he is quoted saying, "We need to respond with the only language that Putin understands, the language of natural gas," Meaning the one thing that Germany has at its disposal is the ability to back out of the Nord Stream deal to pressure the Kremlin into correcting their behaviour to satisfy western leaders. The only problem is that Germany is dependent on Russian natural gas. Germany has been falling behind other European countries in environmental efforts and has grown more dependent on coal power to supplement energy demand when renewable sources fail to meet the needs of the German people.
It's important to consider is the continuation of oil trade between the Netherlands and Russia. If the West is so concerned about preserving its ideals, why hasn't this trade been pressured? Likely because Nord Stream 2 is a relatively recent development, but the arrangement between the Dutch and Russia has been around for some time. What is odd, however, are the numbers. Between the Netherlands and Russia, there is hardly a difference in the dollar value of Russian exports in various petroleum products. It has maintained an average of about USD 33 billion for the past decade. This spans time both before and after sanctions. How does the West expect itself to be taken seriously if it is hyper selective about the battles it chooses to fight even when concerning sanctions. What is more comical about this particular deal is that the Netherlands supplies much of Western Europe's oil. Henceforth, further defending the point of Western Europe's dependence on Russian energy.
In conclusion, Russia has proven to be very resilient over the past six years. It shouldn't be implied that the sanctions have not affected the Russian economy. However, Russians have faced pervasive negative externalities, such as inflation and decreased average national income, despite the sanctions having been designed only to affect a select group of individuals. Even so, the Russian economy is growing and proving to be insulated and resilient against increased trade barriers. At first, the sanctions appeared to have a tremendous effect on the Russian economy, shrinking it by 44 per cent from USD 2.292 trillion in 2013 to USD 1.272 trillion in 2016. Since 2016, however, the GDP has steadily stabilized and gained back 42 per cent of losses from 2013 figures at USD 1.7 trillion as of 2019. It can be surmised that if the U.S. continues to impose sanctions on Russia for years to come, the Russian economy will continue to grow, develop, and become more independent.
From our partner RIAC
The World Should Get Rid of "Trump Inertia"
Authors: He Jun and Chan Kung
A new chapter is about to begin for the politics of the United States as the "Trump Era" will soon give way to the "Biden Era". As the United States still has major global influence, any shift in the American politics would therefore inevitably change the global geopolitical landscape as well as international investments and the trade environment. After four years of extreme policies in the Trump Era, coupled with the impact of the COVID-19 pandemic, countries around the world hope to see change and a return to relative normalcy.
However, the end of the Trump Era does not spell the end of "Trumpism." The many marks, characteristics, and ideological trends brought about by Donald Trump will continue to influence the world for some time. However, in the real economic field, countries may need to startridding itself of the environment characterized by unilateralism, America First, and the politicization of economic issues. Researchers at ANBOUND call these remaining Trumpist characteristics and their effects on countries' behavior "Trump Inertia".
"Trump Inertia" has many specific manifestations. The deterioration of the relationship between Australia and China is a clear example of this. Australia followed the Trump administration's side by choosing and adopting many extreme politicization practices against China despite China being Australia's largest trading partner, largest export destination and largest source of imports. In 2019, Australia-China trade volume totaled approximately US$158 billion; Australia's trade surplus with China was approximately US$48.83 billion, and its exports to China totaled US$103.90 billion, accounting for 38.2%
During the Trump Era, Australia followed the United States in adopting antagonistic approaches against China, which is understandable. Yet, though the Trump Era is coming to an end, Australia's attitude towards its largest trading partner is still considerably arrogant and hostile. While it is true that there are differences in ideology and values, such paranoia is still unreasonable and there is a lack of political insight in recent shift of international exchanges.
China too, has retaliated against Australia. On the one hand, it has adopted countermeasures in economic and trade, and imposed trade restrictions on the import of coal and a variety of agricultural products. On the other hand, China has also adopted tit-for-tat approaches against Australia in diplomacy.
With the withdrawal of Trump from the political arena, it is puzzling as to why there are lingering disputes between Australia and China as theirrelationscontinue to deteriorate. Trump might even feel proud if he sees that the two countries are still at odds even after he steps down. For China and Australia, this means that they have fallen into the quagmire of "Trump Inertia".
Though being a member of the Five Eyes alliance (FVEY) like Australia, New Zealand's approach is far different. Damien O'Connor, New Zealand Minister of Trade and Export Growth and Minister of Agriculture, stated that strong global demand for dairy products, especially in the Chinese market, will offset the adverse effects of weak dairy prices. It is estimated that in the year ending June 2022, New Zealand's dairy products export revenue is expected to reach NZ$ 20.1 billion. At the same time, forestry exports are showing a recovery trend. The New Zealand Government's Situation and Outlook for Primary Industries (SOPI) report predicts that in the year to June 2021, the export revenue of primary industries will exceed NZ$47.5 billion; in the year to June 2022, this figure will reach the NZ$ 49.2 billion record. It is worth noting that New Zealand's Foreign Minister Nanaia Mahuta also publicly stated that New Zealand is willing to help China and Australia achieve peace talks.
The policies and flexibility shown by New Zealand which differs from Australia'sreflect a normal response of a rational country. This is also something that China should learn from. In the current situation, geopolitical relationship between China and Western countries is tense, and this is seen as the most "successful" part of the Trump administration, all due to "Trump Inertia". For both Western countries and China, it is necessary to get rid of "Trump Inertia" as soon as possible.
Though the attitudes of other countries cannot be controlled by China, China is able to adjust and change its own actions. As the Biden Era is approaching, all countries need to adjust to the new changes and find new consensus points in terms of diplomacy, trade, multilateral cooperation, and global climate change. China is a major power with huge national interests. For that reason, it should have long-term visions and goals. China will need to adjust certain foreign policies and practices in accordance with the overall national situation and long-term interests to pave the way for its future development.
Final analysis conclusion
The Trump Era is about to end, but Trumpism will still linger for some time to come. In the face of the "political switch" in the United States, China and many Western countries need to adjust their strategies, get rid of "Trump Inertia" as soon as possible, and return their diplomacy to a rational and normal track.