Driving Growth Using 'Practical Wisdom': Japan's Perspectives
In response to the COVID-19 crisis, the World Economic Forum has taken an initiative to create a more sustainable and resilient world. Further to the regular dialogues held on managing the crisis and shaping a positive post-COVID world, the Regional Action Group for Japan (RAGJ), a community of leaders engaged with the World Economic Forum, published a report "Driving Growth Using 'Practical Wisdom': Japan's Perspectives"
The report suggests that the country should create a well-structured, forward-thinking society based on sustainability, inclusivity and resiliency through four pillars: attitude, business culture, economy, and the global collaboration framework. The report also suggests that Japanese leaders can implement the concept by drawing on the country's "practical wisdom," or its long tradition of practicing stakeholder-based capitalism, sustainable business models, disaster resilience, and the championing of environmental values.
"There is an urgent need for global stakeholders to cooperate in simultaneously managing the direct consequences of the COVID-19 crisis. It is of great significance for the World Economic Forum that Japanese leaders came together to propose what it takes for the country, as well as for the international community, to improve the state of the world. Japan's perspectives, laid out in the report, are one of the first responses to our call to present a vision of that guides us through the post-COVID future," said Makiko Eda, Chief Representative Officer, World Economic Forum, Japan.
"The current crisis requires us to revisit the status quo of every aspect of society. At the same time, it presents us with a unique opportunity to accelerate necessary reforms to shape a better future," said Nobuhiro Hemmi, Partner and Chief Strategist, Deloitte Japan, who supported the organization of the discussion of the RAGJ. "Capitalizing on this momentum, Japanese leaders are committed to making long-lasting impacts to society while fostering engagement with the public and communities around the world. I hope that the report serves as a catalyst in implementing 'great resets' that help shape the post-COVID future," he added.
The report proposes that Japan draws on its "practical wisdom" in its effort to resetting four areas:
Attitudes: To address systemic challenges such as sustainability and climate change, leaders must abandon wishful thinking that such a task will be easy. Three approaches should help this shift: sharing a greater sense of urgency among officials, businesses, and the public; accelerating necessary reforms for a long-lasting impact on public trust; and addressing unresolved issues to usher in a new era for Japan.
Business Culture: Leaders should transform their own businesses' behavior, moving the focus away from their own successes in favor of contributing to the common good. Three steps are proposed: growing truly purpose-driven businesses for long-term value generation; upgrading community and environmental solutions via digital leapfrogging; and promoting diversity and inclusion to revitalize the leadership.
Economy: Japanese leaders must transform the economy system, shifting the emphasis away from shareholders to stakeholders. Three measures should support the shift: redefining economic success; striking a shareholder-stakeholder balance to reframe economic focus; and shifting investor focus from short-term returns to long-term value creation.
Global collaboration framework: Japan must rebuild the bonds of global cooperation by growing out of its traditional role as a rule-follower and becoming a rule-shaper. This is made possible by three approaches: adjusting or adopting rules to create a new era of cooperation; renewing global trade systems; and serving as a great mediator for transnational cooperation.
Japan Launches Circular Economy Collaboration with WEF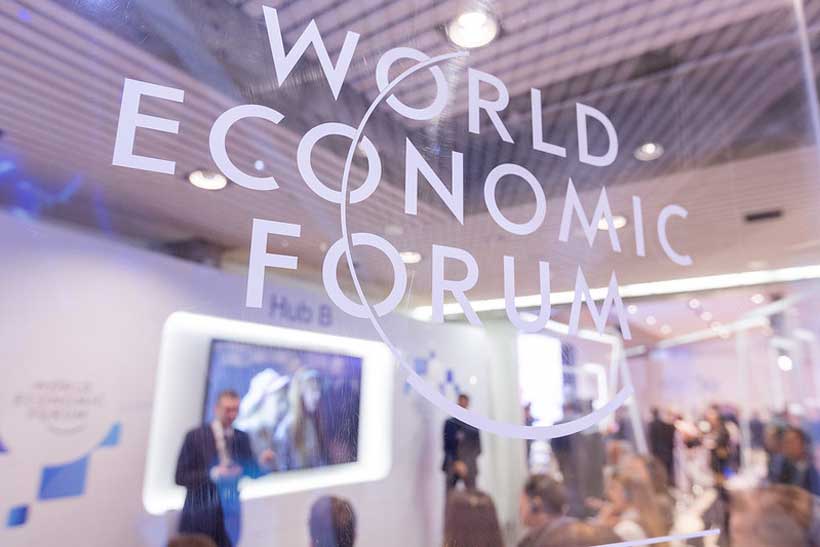 Achieving a circular economy will require transforming policy and business. It will also require a new approach to collaboration.
To that end, theMinistry of the Environment, Japan (MOEJ) and Keidanren (Japan Business Federation) announced the launch of the Partnership on Circular Economy at this week's Japan Circular Economy Roundtable hosted by the World Economic Forum.
This new partnership will bring leaders in business and government together to accelerate the circular economy in Japan. In this public-private partnership, best practices in Japan will be aggregated and disseminated to broader stakeholders within the supply chain, including consumers domestically and internationally. The partnership is expected to evolve through collaboration with the World Economic Forum's Circular Economy Initiative.
The partnership will prompt dialogue between the public and private sector to identify focus areas, barriers and next actions towards the circular transition. The Forum will help shape the strategy and approach going forward.
Japan's transformation will set a key example for other business and policy leaders. The country is one of the largest generators of plastic packaging waste per capita around the globe, according to the U.N. Environment program.
The Japanese government's newly announced partnership builds on other recent initiatives to address plastics waste, such as a plastic bags charge. This year, the government also released guidance for companies to help accelerate sustainable finance and a Roadmap for Bioplastics Introduction (to promote substitution of fossil-based plastics with sustainable materials), and has drafted a new bill aimed at advancing plastic resource circulation.
"Japan is now accelerating 'Three Transitions' towards: a decarbonized society, a circular economy, and a decentralized society to redesign the socioeconomic system," said Shinjiro Koizumi, Minister of the Environment, Japan.
The Roundtable – presented in collaboration with the Ministry of Environment, Japan – was organized by the World Economic Forum's Circular Economy Initiative. The event, held 2-3 March, featured two days of high-level discussions exploring trends, policies and leading practices to scale circular economy ambitions.
The Roundtable was kicked off by a public livestreamed session that included the following speakers: Shinjirō Koizumi, Minister of the Environment, Japan; Stientje van Veldhoven, Minister of Environment Netherlands; Børge Brende, President and CEO, World Economic Forum; Naoko Ishii, The University of Tokyo; Masayuki Waga, CEO Mitsubishi Chemical Corporation; Tsutomu Sugimori, Vice Chair Keidanren (Japan Business Federation).
Creating a circular economy for electronics was a key area of focus at the Roundtable. That sector kept economies running during the pandemic, but as World Economic Forum research has shown, it's also the fastest-growing waste stream. Around 54 million metric tonnes of electric waste are generated globally, with countries such as Japan, the US and China among the top five contributors.
To create new ways to manage production and consumption, the event also showcased how countries in the ASEAN region and beyond are leveraging Fourth Industrial Revolution technologies. Forum initiative Scale360°, a scalable partnership model helping diverse collaborators drive circular innovation, was one of many solutions discussed.
Speakers also shared how new actions – aided by policy – were speeding the circular transition. "Government leaders are showing how new policies, collaborations and commitments can make a dramatic impact," said Antonia Gawel, Head of Circular Economy & Innovation at the World Economic Forum. "Circularity is critical to achieving net-zero decarbonization and protecting the climate for future generations. Time is of the essence."
Lao PDR: New Project to Protect Landscapes and Enhance Livelihoods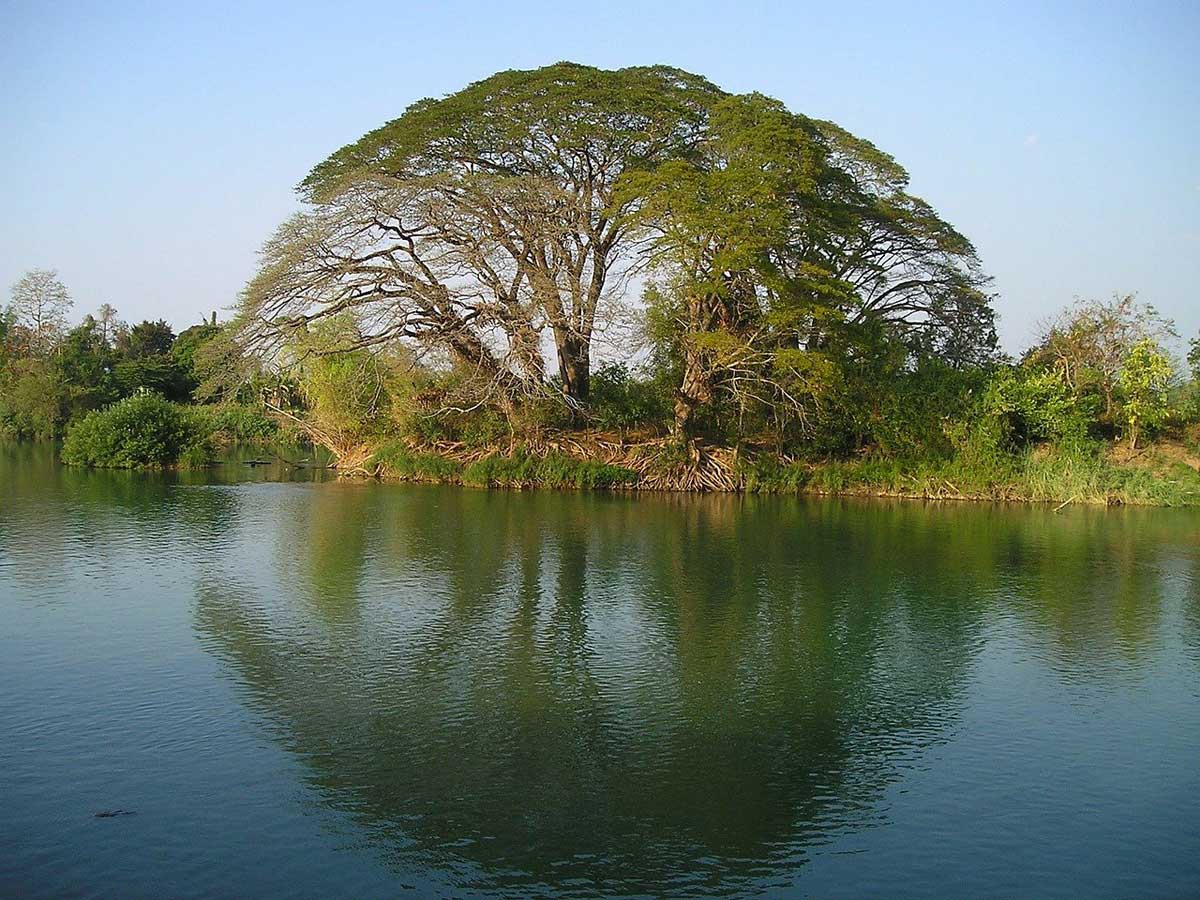 The World Bank's Board of Executive Directors today approved a US$57 million project to help Lao PDR promote sustainable forest management, improve protected area management, and enhance livelihoods opportunities in eight provinces across the country. Project funding comes from the World Bank's International Development Association, with contributions from the Global Environment Facility and the Canada-World Bank Clean Energy and Forest Climate Facility.
The Lao Landscapes and Livelihoods Project will support economic recovery in light of the adverse impacts of the COVID-19 pandemic by focusing on preservation of natural capital such as forests, biodiversity, water resources, soil, and land. The Project will help communities in over 600 villages and 25 forest areas to secure livelihoods and jobs from sustainably managed forests, including opportunities in timber and non-timber products, and nature-based tourism.
"This project will be crucial to helping Lao PDR recover from the global coronavirus shock by protecting and enhancing its natural capital, and supporting the creation of green jobs in vulnerable communities," said the World Bank Lao PDR Country Manager Nicola Pontara.
Despite enjoying sustained periods of high economic growth in the last three decades, Lao PDR has experienced a gradual deterioration of its natural capital, making vulnerable rural people more susceptible to floods and droughts while jeopardizing their access to food, fiber, fresh water and income.
The Government of Lao PDR will implement the project through the Department of Forestry at the Ministry of Agriculture and Forestry. To create jobs and livelihoods and secure environmental benefits, the project will develop environmentally and socially sustainable partnerships among communities, government, nature-based-tourism companies, and forest plantations.
The Lao Landscapes and Livelihoods Project complements other partnerships between Laos and the World Bank on biodiversity protection, carbon emission reductions and nature-based tourism. It also supports the priorities of the government's ninth National Socio-Economic Development Plan for 2021-25 and the 2030 National Green Growth Strategy.
Two-Thirds of Poorer Countries Are Cutting Education Budgets Due to COVID-19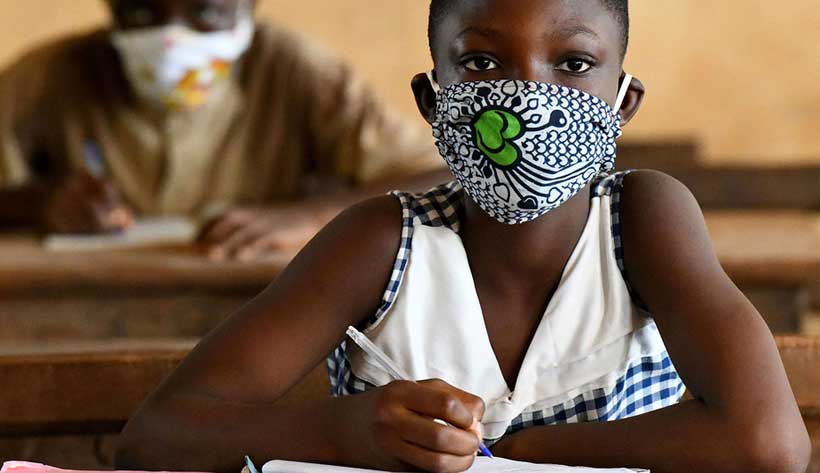 Education budgets are not adjusting proportionately to the challenges brought about by COVID-19, especially in poorer countries. Despite additional funding needs, two-thirds of low- and lower-middle-income countries have, in fact, cut their public education budgets since the onset of the Covid-19 pandemic, according to the new joint World Bank – UNESCO Education Finance Watch (EFW).
In comparison, only one-third of upper-middle and high-income countries have reduced their budgets. These budget cuts have been relatively small thus far, but there is a danger that future cuts will be larger, as the pandemic continues to take its economic toll, and fiscal positions worsen. These differing trends imply a significant widening of the already large spending disparities seen between low- and high-income countries.
According to the new report, prior to the COVID-19 pandemic, in 2018-19, high-income countries were spending annually the equivalent of US$8,501 for every child or youth's education compared to US$48 in low-income countries. COVID-19 is only widening this huge per-capita education spending gap between rich and poor countries.
EFW stresses that the education finance challenge is not only about mobilizing resources, but also about improving the effectiveness of funding. Unfortunately, recent increases in public education spending have been associated with relatively small improvements in education outcomes. Although access to education has improved, the learning poverty rate – the proportion of 10-year-olds unable to read a short, age-appropriate text – was 53 percent in low- and middle-income countries prior to COVID-19, compared to only 9 percent for high-income countries. COVID-19 related school closures are likely to increase this 53 percent share to as much as 63 percent.
"This is a critical moment where countries need to recover the learning losses the pandemic is generating, invest in remedial education, and use this window of opportunity to build more effective, equitable, and resilient systems," said Mamta Murthi, World Bank Vice President for Human Development. "The learning poverty crisis that existed before COVID-19 is becoming even more severe, and we are also concerned about how unequal the impact is. Countries and the international development community must invest more and invest better in education systems and strengthen the link between spending and learning and other human capital outcomes."
EFW notes that global spending on education has increased over the last 10 years, but the signs are that the pandemic may interrupt this upward trend. Funding for education has grown most rapidly in low- and lower-middle-income countries, where the gaps between the funding needed to achieve the SDGs and current allocations are the widest. The deterioration in government finances over the medium-term suggests that without concerted efforts to prioritize education, the outlook for mobilizing the domestic resources required for education will worsen.
Aid for education has increased by 21 percent over the last 10 years. Disbursements had increased rapidly in the 2000s and fell between 2010 and 2014 in the aftermath of the great financial crisis. However, since 2014, aid to education has increased by 30 percent, reaching its highest recorded level of US$ 15.9 billion in 2019. However, fiscal constraints, other sectoral needs, and changes in student mobility patterns, suggest that external aid for education might fall at a time when it is needed most.
"External financing is key to support the education opportunities of the world's poorest," said Stefania Giannini, Assistant Director-General at UNESCO. "Yet donor countries are likely – and some have already begun – to shift their budget away from aid to domestic priorities. Health and other emergencies are also competing for funds. We foresee a challenging environment for countries reliant on education aid. UNESCO estimates that it may fall by US$ 2 billion from its peak in 2020 and not return to 2018 levels for another six years."
The EFW is a collaborative effort between the World Bank and the UNESCO Global Education Monitoring Report team. It will be produced annually following the main release of spending data by UNESCO's Institute of Statistics. The EFW aims to draw together the best data available on all sources of education funding and monitor efforts to improve information on the levels and use of education funding. However, good quality and timely information on government, household, and aid spending in education is not readily available in all countries. This hinders planning and monitoring at a time when countries cannot afford any missteps.