World Leaders to Meet During Davos Agenda in a Crucial Year to Rebuild Trust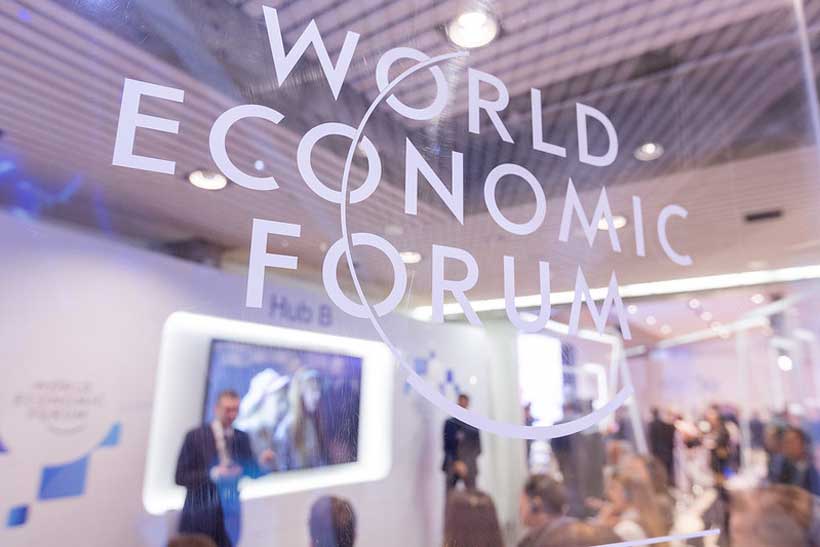 The World Economic Forum Davos Agenda, taking place virtually on 25-29 January, will bring together the foremost leaders of the world to address the new global situation. Heads of state and government, chief executives and leaders from civil society will convene under the theme: A Crucial Year to Rebuild Trust.
The meeting will focus on creating impact, rebuilding trust and shaping the policies and partnerships needed in 2021.
"In the context of the COVID-19 pandemic, the need to reset priorities and the urgency to reform systems have been growing stronger around the world," said Klaus Schwab, Founder and Executive Chairman of the World Economic Forum. "Rebuilding trust and increasing global cooperation are crucial to fostering innovative and bold solutions to stem the pandemic and drive a robust recovery. This unique meeting will be an opportunity for leaders to outline their vision and address the most important issues of our time, such as the need to accelerate job creation and to protect the environment."
The COVID-19 pandemic has demonstrated that no institution or individual alone can address the economic, environmental, social and technological challenges of our complex, interdependent world. The pandemic has accelerated systemic changes that were apparent before its inception. The fault lines that emerged in 2020 now appear as critical crossroads in 2021. The Davos Agenda will help leaders choose innovative and bold solutions to stem the pandemic and drive a robust recovery over the next year.
The five programme themes are:
1. Designing cohesive, sustainable, resilient economic systems (25 January)
2. Driving responsible industry transformation and growth (26 January)
3. Enhancing stewardship of the global commons (27 January)
4. Harnessing the technologies of the Fourth Industrial Revolution (28 January)
5. Advancing global and regional cooperation (29 January)
Special addresses from G20 heads of state and government and international organizations will provide crucial insights into a range of important issues in the year ahead. Participants will hear first-hand how these public figures will demonstrate leadership and drive action in areas such as the environment, jobs, and advances in innovation brought by the Fourth Industrial Revolution.
Heads of state and government include:
Xi Jinping, President of the People's Republic of China; Narendra Modi, Prime Minister of India; Yoshihide Suga, Prime Minister of Japan; Emmanuel Macron, President of France; Angela Merkel, Federal Chancellor of Germany; Ursula von der Leyen, President of the European Commission; Giuseppe Conte, Prime Minister of Italy; Moon Jae-in, President of the Republic of Korea; Alberto Fernández, President of Argentina; Cyril Ramaphosa, President of South Africa; Pedro Sánchez, Prime Minister of Spain; Guy Parmelin, President of the Swiss Confederation and Federal Councillor for Economic Affairs, Education and Research; Ivan Duque,President of Colombia; Carlos Alvarado Quesada, President of Costa Rica; Nana Addo Dankwa Akufo-Addo,President of the Republic of Ghana; Kyriakos Mitsotakis, Prime Minister of Greece; Benjamin Netanyahu, Prime Minister of Israel; Abdullah II ibn Al Hussein, King of the Hashemite Kingdom of Jordan; Paul Kagame, President of Rwanda; Lee Hsien Loong, Prime Minister of Singapore, the host of the World Economic Forum Special Annual Meeting 2021.
Other world leaders are expected to confirm.
Leaders from international organizations, government agencies and central banks include:
António Guterres, Secretary-General, United Nations (UN); Tedros Adhanom Ghebreyesus, Director-General, World Health Organization (WHO); Kristalina Georgieva, Managing Director, International Monetary Fund (IMF); Amina Mohammed, Deputy Secretary-General, United Nations (UN); Achim Steiner, Administrator, United Nations Development Programme (UNDP); Phumzile Mlambo-Ngcuka, Undersecretary-General and Executive Director, United Nations Entity for Gender Equality and the Empowerment of Women (UN WOMEN); Dongyu Qu,Director-General, Food and Agriculture Organization of the United Nations (FAO); Inger Andersen, Executive Director, United Nations Environment Programme (UNEP); Henrietta Fore, Executive Director, United Nations Children's Fund (UNICEF); David Beasley, Executive Director, United Nations World Food Programme (WFP); Fang Liu, Secretary-General, International Civil Aviation Organization (ICAO); Anthony Fauci, Director, National Institute of Allergy and Infectious Diseases, National Institutes of Health, USA; Angel Gurría, Secretary-General, Organisation for Economic Co-operation and Development (OECD); Mauricio Claver-Carone, President, Inter-American Development Bank (IDB); Guy Ryder, Director-General, International Labour Organization (ILO); Jürgen Stock, Secretary-General, International Criminal Police Organization (INTERPOL); Fatih Birol, Executive Director, International Energy Agency (IEA); Peter Maurer, President of the International Committee of the Red Cross; Rebecca Fatima Sta Maria, Executive Director, APEC Secretariat (Asia-Pacific Economic Cooperation).
Christine Lagarde, President, European Central Bank; François Villeroy de Galhau, Governor of the Central Bank of France; Andrew Bailey, Governor of the Bank of England.
The private sector will be represented by more than 1,000 leaders from the Forum's member and partner organizations. Seven of the top ten companies by market capitalization are engaged year-round with the Forum and many will participate in The Davos Agenda week. As a working meeting to advance ongoing project work, more than 500 chief executives and chairpersons will take part in sessions throughout the week.
Leaders from civil society are a critical voice in shaping the agenda. Those taking part in the meeting include:
Seth Berkley, Chief Executive Officer, Gavi, the Vaccine Alliance; Gabriela Bucher, Executive Director, Oxfam International; Sharan Burrow, General Secretary, International Trade Union Confederation (ITUC); Hindou Oumarou Ibrahim, President, Association for Indigenous Women and Peoples of Chad (AFPAT); Marco Lambertini, Director-General, WWF International; Laura Liswood, Secretary-General, Council of Women World Leaders; Delia Ferreira Rubio, Chair, Transparency International; Peter Sands, Executive Director, Global Fund to Fight AIDS, Tuberculosis and Malaria (GF).
Drawn from over 10,000 civic-minded young leaders, members of the World Economic Forum's Global Shapers, Young Global Leaders, Technology Pioneers and Social Entrepreneurs communities will bring unique perspectives to The Davos Agenda.
Flagship reports, initiatives, and the latest book on Stakeholder Capitalism
On January 25, Professor Schwab will release his latest book, titled "Stakeholder Capitalism: A Global Economy that Works for Progress, People and Planet." It explores how societies can build the future post-COVID, and builds on the Forum's 50-year-old advocacy of the stakeholder approach.
The World Economic Forum will release its Global Risks Report 2021 on 19 January. The flagship report is an important marker for prioritizing action in public and private sectors in the year ahead.
The Davos Agenda will also mark the launch of several World Economic Forum initiatives to accelerate the race to net-zero emissions, to champion new standards for racial justice, to ensure artificial intelligence is developed ethically and in the global public interest and to close the digital divide. More details on these initiatives and others will be disclosed at the meeting.
Opening Event and Crystal Awards
The meeting will be preceded by the Opening Event, available on YouTube on Sunday 24 January at 19.00 CET, featuring a welcome from Klaus Schwab and a special address by Guy Parmelin, President of the Swiss Confederation, just before the 27th Crystal Awards hosted by Hilde Schwab, Chairperson and Co-founder, Schwab Foundation for Social Entrepreneurship, and the photographer Platon.
The awards will be followed by the world premiere of "See Me: A Global Concert." The official programme of The Davos Agenda will begin on 25 January.
Climate Finance: Climate Actions at Center of Development and Recovery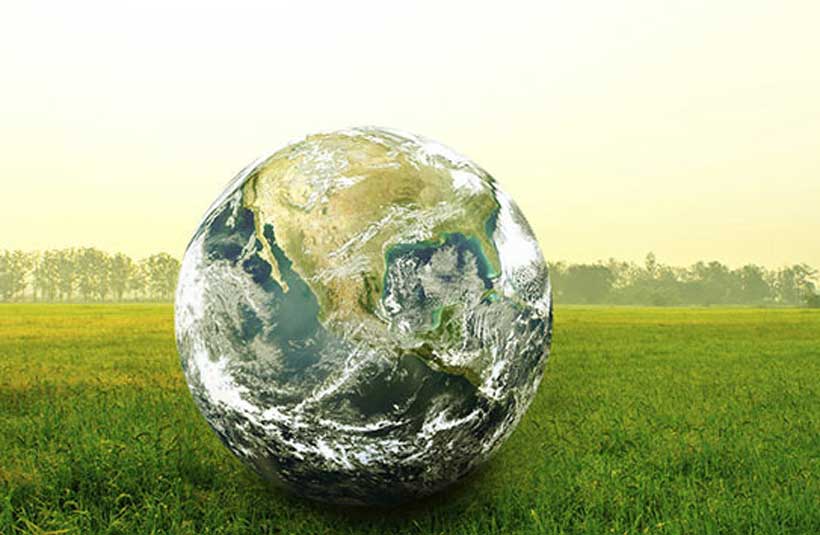 The Asian Development Bank (ADB) called access to climate finance a key priority for Asia and the Pacific as governments design and implement a green and resilient recovery from the coronavirus disease (COVID-19) pandemic.
Speaking at the United Kingdom Climate and Development Ministerial—one of the premier events leading up to the United Nations Climate Change Conference (COP 26) in November—ADB President Masatsugu Asakawa said expanding access to finance is critical if developing economies in Asia and the Pacific are to meet their Paris Agreement goals to reduce greenhouse gas emissions and help adapt to the adverse impacts of climate change.
"We can no longer take a business-as-usual approach to climate change. We need to put ambitious climate actions at the center of development," Mr. Asakawa said. "ADB is committed to supporting its developing member countries through finance, knowledge, and collaboration with other development partners, as they scale up climate actions and push for an ambitious outcome at COP 26 and beyond."
ADB is using a three-pronged strategy to expand access to finance for its developing members as they step up their response to the impacts of climate change.
First, ADB has an ambitious corporate target to ensure 75% of the total number of its committed operations support climate change mitigation and adaptation by the end of the decade, with climate finance from ADB's own resources to reach $80 billion cumulatively between 2019 and 2030. ADB has also adopted explicit climate targets under its Asian Development Fund (ADF), which provides grant financing to its poorest members. ADF 13, which covers the period of 2021–2024, will support climate mitigation and adaption in 35% of its operations by volume and 65% of its total number of projects by 2024.
Second, ADB is enhancing support for adaptation and resilience that goes beyond climate proofing physical infrastructure to promote strong integration of ecological, social, institutional, and financial aspects of resilience into ADB's investments.
Third, ADB is increasing its focus on supporting the poorest and most vulnerable communities in its developing member countries by working with the United Kingdom, the Nordic Development Fund, and the Green Climate Fund on a community resilience program to scale up the quantity and quality of climate adaptation finance in support of local climate adaptation actions.
Improving Transport Connectivity in Central Asia Requires a Coherent Approach
The combination of infrastructure and logistics improvements, reduction in border delays and tariffs, and harmonized standards across countries could have a significant positive impact on Central Asian economies, said experts during an online regional briefing "Connectivity in Central Asia: Challenges and Opportunities" hosted by the World Bank.
Studies show that improved transport corridors generate economic development around them. Better road accessibility also allows more people to have access to jobs, education, healthcare, and opportunities, leading to poverty reduction.
"Connectivity is a complex issue and has wide-ranging impacts, affecting businesses, consumers, trade, logistics, economic growth and a country's overall development," said Jean-François Marteau, World Bank Country Manager for Kazakhstan. "In Kazakhstan, our analysis shows a clear link between investments in infrastructure and the level of the gross regional product of the oblasts."
Countries in Central Asia are some of the least connected economies in the world, with the region's connectivity indicator averaging below 60 percent in terms of the ratio of access to the global GDP – the lowest on the spectrum. The cost to import and export from or to Central Asia remains high, undermining the competitiveness of Central Asian products abroad and resulting in expensive imported goods. For example, the cost of shipping a container from any of the Central Asian countries to Shanghai is five times more expensive than from Poland or Turkey.
"Countries in Central Asia are yet to realize the enormous potential of internal and external trade, and the key here is improving transport connectivity in a holistic way," said Antonio Nunez, Program Leader for Infrastructure at the World Bank Central Asia. "We see significant returns on investments when they are combined with other improvements in reducing delays and trade tariffs. These measures together could boost the regional GDP by about 15 percent."
Connectivity within countries in Central Asia is also limited with most areas in the countries suffering from insufficient infrastructure and expensive services, limiting access to services, activities, and jobs, and hindering the tourism potential.
In the past two decades, Central Asian countries invested heavily in improving infrastructure; however, the region still lags behind middle-income countries in terms of both investing and maintaining the infrastructure. Central Asia ranks low on key trade indicators, such as the number of days to clear imports and exports and the Logistics Performance Index.
Despite some recent progress, the latter has either remained at the same level or declined compared with 2010 for all Central Asian countries. According to CAREC data, investing in corridors has paid off in saved travel time due to higher speeds. However, these time savings are often lost at the borders due to inefficient procedures and capacity constraints.
Key challenges in improving connectivity in Central Asia include tackling the low productivity of the state-owned enterprises that dominate the transport sectors in the region, harmonizing the different standards, improving infrastructure quality at local, national, and regional levels, as well as improving governance and efficiency.
"Over the years, the region has launched or become part of numerous connectivity initiatives that vary across types of infrastructure and geographical scope. What is needed now is for the countries to prioritize the connectivity initiatives that work best for their economies," said Lilia Burunciuc, World Bank Regional Director for Central Asia. "We at the World Bank will continue supporting Central Asia in understanding and improving connectivity through our advice as well as investments, which in the last 10 years have reached over $5 billion in this sector."
Speakers underlined the importance of greener, more sustainable and smarter transport solutions that are integrated with urban planning to reduce greenhouse gas emissions, improve air quality management systems and reduce air pollution. Globally, transport accounts for a quarter of energy-related GHG emissions. In the Central Asian capitals and larger cities, transport generates particulate emissions that exceed the WHO maximum levels, leading to various diseases and premature deaths.
Political and Security Uncertainty Slow Down Afghanistan's Economic Recovery
Afghanistan faces a sluggish economic recovery from COVID-19 amid continued political uncertainties and possible decline in international aid, says the World Bank in its latest country update.
Released today, Setting Course to Recovery shows that robust agricultural growth has partially buoyed Afghanistan's economy, which shrunk by around two percent in 2020—a smaller contraction than previous estimates. However, lockdowns, weak investment, and trade disruptions have hit hard services and industries, increasing hardship and unemployment in cities.
Growth is expected to reach one percent in 2021 and top around three percent in 2022 as the COVID-19 crisis fades. Per capita incomes are unlikely to recover to pre-COVID levels until 2025 due to fast population growth.
"The current political and security uncertainties have created serious hurdles to Afghanistan's economic recovery from the COVID-19 crisis. A slower pace of recovery means higher unemployment, lower government revenues, and – ultimately – more difficult living conditions for Afghans," said Henry Kerali, World Bank Country Director for Afghanistan.
A full recovery will be challenging as many firms have closed and jobs were lost. Private sector confidence has weakened amid difficult security conditions, uncertainty about the outcome of the ongoing peace talks, the possible withdrawal of international troops, and potential sharp declines in future international aid support. Droughts are expected in 2021 and will likely reduce agricultural activity, further weakening growth prospects.
The report emphasizes that a strong and sustainable partnership between the Afghan government and its international partners is key to driving recovery and restoring private sector confidence. In that effort, the government needs to accelerate reforms to improve governance, fight corruption, mobilize revenue, and boost business. Simultaneously, donors can support private sector confidence through clearer multi-year aid commitments and by defining measurable priority reforms that condition continued grant support.
The Afghanistan Development Update is a companion piece to the South Asia Economic Focus, a twice-a-year World Bank report that examines economic developments and prospects in the South Asia region and analyzes policy challenges faced by countries. The Spring 2021 edition titled "South Asia Vaccinates," launched on March 31, 2021, shows that economic activity in South Asia is bouncing back, but growth is uneven, recovery remains fragile, and the economic outlook is precarious. The report also focuses on the different dimensions of vaccine deployment and provides a cost-benefit analysis of vaccination in the region.