When shall the UNSC declare RSS a terrorist outfit?
Pakistan has urged the United Nations Security Council to designate India's Rashtriya Swayamsevak Sangh (RSS), the parent organization of the ruling Bharatiya Janata Party (BJP), as a terror group. Pak representative demanded that the RSS should also be included within ambit of the 1267 Sanctions Committee.
It is unfortunate that declaring an individual or entity a terrorist has become a political ploy. The freedom fighters of yester years like the taliban could become terrorists of today. Cuban and Latin American terrorists were displayed as freedom fighters in US gallery of portraits.
That's the crux of the problem. India calls Kashmiri freedom fighters 'terrorists'. It called Bengali insurgents 'mukti bahini', freedom fighters'. Unlike Kashmir, erstwhile East Pakistan was not a disputed state like Jammu and Kashmir. It was an integral part of Pakistan. But, India harboured, nurtured, trained and armed so-called Bengali 'freedom fighters' on Indian soil.
The White House welcomed Jalaluddin Haqqani (founding father of formidable Haqqani Taliban) as a guest.
India has a convenient way to exercise its diplomatic clout to get declared any entity a `terrorist'_ through linking it with `freedom movement' (euphemistically called `terrorism' by India) in the occupied Kashmir.
Why the RSS qualifies as a terrorist organisation
Congress leader Digvijaya Singh, former Madhya Pradesh chief minister, has alleged that "All arrested 'Hindu terrorists' have had RSS link". He claimed, `All Hindu terrorists who have ever been caught have association with RSS in some way or the other. Nathuram Godse, who assassinated Mahatma Gandhi, was also part of RSS. So, this ideology is spreading hatred, hatred breeds violence, and from violence is bred terrorism'.
"All Hindu terrorists who have ever been caught have association with RSS in some way or the other. Nathuram Godse, who assassinated Mahatma Gandhi, was also part of RSS, bomb blasts were executed by people influenced by Sangh ideology" said Digvijaya Singh
Reinforcing his stand on "Sangh terror," he said, "bomb blasts were executed by people influenced by Sangh ideology, be it Malegaon blast, Mecca Masjid blast, blast in Samjhauta express or Dargah Sharif."
Accusing RSS of propagating violence, Singh said, "The outfit which propagates violence and hatred, further propagates terrorism."
Defending Singh's charges, senior Congress leader Salman Khurshid said that his statements needs to be seen in the right context. "Ideologically Digvijay Singh has very strong views. He has opposed minority extremism and said that every kind of extremism is bad. We must contextualise what he said rather than generalise it and think he is saying it against one community or organisation," Khurshid said.
Howdy Modi critic's allegations
Speaking at the Houston City Council against the city's participation in the "Howdy Modi" pep rally, Pieter Friedrich expounded the RSS's nexus with worldwide terrorism'. Transcript of his speech:`
Last month, a white supremacist terrorist murdered 22 people in El Paso, Texas. His evil act was inspired by the murder of 51 people at mosques in Christchurch, New Zealand. That man's evil act was inspired by the murder of 77 people in Norway in 2011.In Norway, terrorist Anders Breivik left a manifesto that describes how he was inspired by other extremist and nationalist groups around the globe.
Breivik pointed to the RSS in India. He praised the "right wing Hindu nationalism" of the RSS and its goal of making India a "Hindu nation." He praised the RSS for how "they dominate the streets… and often riot and attack Muslims." He said the goals of white supremacists and the RSS are "identical" and that they should "learn from each other and cooperate as much as possible."
The RSS is a fascist paramilitary founded in 1925 — the same year that Hitler published Mein Kampf. The RSS developed with inspiration from the Nazis. And it produced Narendra Modi. In 2002, Modi presided as soldiers of the RSS massacred 2,000 Muslims. They gang-raped women, hacked people to death, burned people alive. Leaders of the pogrom later confessed on camera that Modi sanctioned their violence.
For this reason, Modi was banned from entering the USA for over 10 years. Today, under Modi's iron-fisted regime, Christians, Dalits, Muslims, Sikhs, and every Hindu who disagrees with the hate, violence, and supremacy of the RSS lives in fear of their lives.
Modi's hands are stained with blood. Those who shake his hand in welcome cannot wash their hands of complicity in his crimes. Bishop Desmond Tutu once said, "If you are neutral in situations of injustice, you have chosen the side of the oppressor." So what then if you roll out the red carpet for the oppressor? The philosopher Plato said, "Silence is consent." So what then if you raise your voice in support of the oppressor? Rather than "Howdy, Modi," the City of Houston ought to be saying, "Adios, Modi."
RSS fits in US `terror definition
U.S. Department of Defense Definition of Terrorism: terrorism refers to "the calculated use of unlawful violence or threat of unlawful violence to inculcate fear; intended to coerce or to intimidate governments or societies in the pursuit of goals that are generally political, religious, or ideological."
Narendra Modi is the RSS avatar
Narendra Modi, the current Prime Minister, like so many other Bharatiya Janata Party stalwarts, makes no bones about having been a member of the Rashtriya Swayem Sevak Sangh (National Volunteer Corps). The RSS has ubiquitous influence in all states and Union territories. Without its consent, no-one can get a party ticket or contest elections.
The RSS is a conglomerate of disguised terrorists. Indian media dare not focus its violent activities, but it is sometimes exposed by viral images of violence by its workers. Images show the RSS members participating in Delhi riots, lynching suspected beef eaters, or Muslim prayer goers. The RSS militants get identified while chanting religious slogans. Gandhi's assassin, Nathuram Godse, was an RSS member. It was the RSS that had spearheaded the demolition of the Babri mosque on December 6, 1992.
RSS emulates the Nathsi
In a work that expressed admiration for Nazi Germany's purge of Jews, Golwalkar wrote in 1939, "… the foreign races in Hindusthan must either adopt the Hindu culture and language, must learn to respect and hold in reverence Hindu religion, must entertain no idea but those of the glorification of the Hindu race and culture, i.e., of the Hindu nation and must lose their separate existence to merge in the Hindu race, or may stay in the country, wholly subordinated to the Hindu Nation, claiming nothing, deserving no privileges, far less any preferential treatment not even citizen's rights." (MS Golwalkar, We Or Our Nationhood Defined, Bharat Prakashan, 1939, 104-105).
Golwalkar made it clear that in the RSS view, Hindu majoritarian identity politics is the only acceptable nationalism, and any politics of asserting an identity separate from the Hindu identity is 'anti-national' and 'divisive.' He wrote: "Let us remember that this oneness is ingrained in our blood from our very birth because we are all born as Hindus." (Bunch of Thoughts, p. 255).
M.S. Golwalkar, referred to Christians and Muslims as "internal threats". He praised Nazi Germany as an example of "race pride" from which India could learn. Satish Misra, a political analyst at the Observer Research Foundation in New Delhi says, [Indian prime minister] "Modi is the most loved child of the RSS."
Neerja Chowdhury, a political commentator and columnist reported: 'The party advocates that to be a true Indian one has to be a Hindu. It describes other religious minorities, Sikhs, Jains, Buddhists, as part of India, because their faiths originated there. They believe that even India's Muslims are actually Hindu because their Hindu ancestors were forced to convert to Islam'.
The anti-conversion laws in states, ban on cow slaughter, annexation of the disputed Jammu and Kashmir State, and now combined civil code on the anvil are the RSS's demands. The RSS wants to convert non-Hindu to Hinduism under its homecoming (ghar wapsi) policy. C.P. Bhishikar's biography of Hedgewar, Keshav Sanghnirmata tells how tbe RSS founder equated Muslims to "yavana" snakes. RSS spurns Indian Constitution and believes India is a place for Hindu nation (rashtra) to live exclusively in.
The RSS's genocidal role is a caricature of the Indian constitution, visualizing a `sovereign socialist secular democratic republic' and its article prohibiting discrimination on the grounds of religion, race, caste, sex, or place of birth.
Attacks on Muslims
Since 2006, there had been several terror attacks at locations with a majority Muslim population. The deadliest attack was February 2007 bomb explosions on the Samjhauta Express train that runs between Lahore and Delhi, killing 68 people, including 43 Pakistani nationals.
In the same year, there were two more blasts at Muslim places of worship. The investigations had revealed that the terror attacks were carried out by Hindu nationalist organizations. The Indian media has widely covered what is popularly called 'saffron terror'.
For instance, Swami Aseemanand was accused of conspiracy in the 2007 bomb attack on the Lahore-bound Samjhauta Express train, the 2007 Ajmer dargah blast case, and in the 2007 Mecca Masjid blast terror case.
Pragya Singh Thakur, also known as Sadhvi Pragya, is currently a Member of Parliament from the BJP. She was an accused in the 2008 Malegaon blast. Six people were killed and over 100 others injured when an explosive device strapped on a motorcycle went off near a mosque in Maharashtra's Malegaon. No cour in India could dare punish theRSS terrorist.
It was the RSS which had founded the Jan Sangh, the BJP's ancestor in 1951. It has acted as an umpire in times of crisis within the BJP and provides its indispensable cadres during election campaigns.
Induction of the RSS cadres into Indian civil service
On April 27, 1948, Vallabhbhai Patel wrote a letter to Jawaharlal Nehru: "I need hardly emphasise that an efficient, disciplined and contented service … is a sine qua non of sound administration under a democratic regime even more than under an authoritarian rule. The service must be above party and we should ensure that political consider­ations either in its recruitment or in its discipline and control, are reduced to the minimum, if not eliminated altogether."
An RSS-ridden civil service cannot work a secular constitution. For, "it is perfectly possible to pervert the constitution, without changing its form, by merely changing the form of the administration and to [sic] make it inconsistent and opposed to the spirit of the constitution".
The parliamentary system is based on a professional, politically neutral civil service. Put political favourites in crucial positions and the entire system is perverted. Yet, hordes of the RSS members were recruited into civil service.
Political influence
Former UP chief minister Kalyan Singh said in 2000: "I have spent a greater part of my life in [the RSS] and I can say that right from the distribution of election tickets … in BJP to selecting cabinet ministers, it is only the RSS which calls the shots. What else is political activity?' "
Rakesh Sinha, BJP's Rajya Sabha MP and Hedgewar's biographer, said, "Hedgewar formed RSS in order to consolidate the Hindus. He wanted to liberate them from restrictions imposed by the protracted Mughal-British rule.
Driving force for Hedgewar to form RSS was Vinayak Damodar (Veer) Savarkar's ideas on Hindutva and motherland. Savarkar had spelled out that only those who considered India as their fatherland and a holy land could be considered patriots. He ruled out Muslims, suggesting that their patriotism should always be suspected.
The ruling BJP has a symbiotic relationship with RSS as is obvious from Babri Masjid demolition.
Shashi Throor's view
Dr. Tharoor was the Congress nominee for the post of UN secretary-general. during the Jaipur literature festival he said, `We are living in a country where on the one hand the Prime Minister says the Constitution is his holy book and on the other hand, he extols as a hero and instructs his Ministers to study the works, writings, and teachings of Deen Dayal Upadhyaya, who explicitly rejects the Constitution. "
The only thing that had stood in its [BJP's] way is a two-third majority in the Rajya Sabha". BJP's official ideology is "Integral humanism", coined by Deendayal Upadhyaya in 1965. The RSS stands committed to Hindutva, a term coined by VD Savarkar. Upadhyaya sugar-coated the term Hindutva as Bharteeyata. Upadhyaya presented his `theory of Muslim purification' at the BJP National Council meeting in Kozhikode in 2015.
Conclusion
When shall the world wake to recognise the hydra-headed monster that the RSS is?
Political Scientist: Taliban Rule will lead to terrorism activation in Pakistan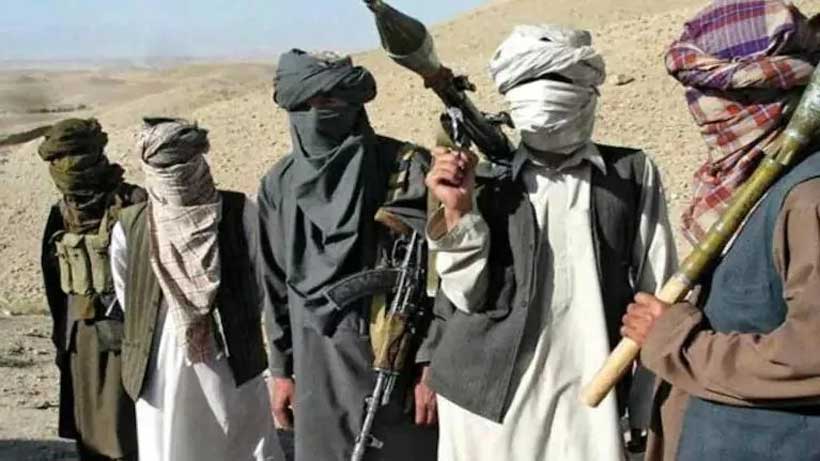 The strengthening of terrorist activity in the northwest of Pakistan and the country as a whole is linked with reinforcing the Taliban's power in Afghanistan. Since they have established absolute power in Afghanistan, implicitly or not, they support the Pakistani Taliban. Although these are different organizations, they definitely have a common genesis, ties and contacts, but they deny this. However, we understand that the Afghan Taliban and the Pakistani Taliban are at least allies. This is how a political scientist, Ph.D., associate professor Georgi Asatryan commented on the latest developments around the situation in Afghanistan and the activity of the Taliban.
"There was another explosion in Peshawar; unfortunately, this can be predicted to occur again. Now we witness a particular conflict between the Pakistani and Afghan authorities represented by the Taliban. Pakistan, represented by the Minister of Defense and other high-ranking officials, blames the Afghan authorities for these attacks, arguing that the Taliban Kabul is supporting the Pakistani Taliban, and the Taliban, in turn, deny this. Therefore, this conflict between the two South Asian countries will boost and worsen", said political scientist Georgi Asatryan.
The administration of the Pakistani Taliban has announced that it is lost the armistice. It happened in November. The Pakistani Taliban announced that they were withdrawing from the armistice with Pakistan and called on their supporters to launch attacks on targets in Pakistan. It should be mentioned that the situation will worsen and destabilize as long as the Taliban run in Afghanistan and supports its Pakistani allies.
To a certain extent, we witness how the method of the Pakistani military to support the Afghan Taliban leads to harmful and dangerous outcomes for them. The Taliban's victory in Afghanistan would be impossible, or quite complicated, without the total assistance, consultations and, to a certain extent, the participation of the Pakistani military. Now we see a growth of terrorist networks in the region. The policy of strategic depth leads to troubles and threats for Pakistan itself.
The country's ruling parties received a warning from Tehreek-e-Taliban Pakistan (TTP) that "concrete actions" aimed at their leadership would be carried out in reaction to the statement of war against them. In this statement, Prime Minister Shehbaz Sharif and Pakistani Foreign Minister Bilawal Bhutto Zardari were named in the TPP message. In addition, the statement contains a warning to the religious political parties of Pakistan. They are urged not to participate in activities directed against the TPP. "TTP's policy does not include targeting your parties, but we ask you to avoid engaging in any activity against us," it says. The TPP danger came two days after the National Security Committee of Pakistan announced its decision to combat organizations related to violence and terrorism.
According to Al Jazeera, Pakistan is confronting an attack again. Analysts express that as the country enters into an election year, the leadership of Pakistan should develop a strategy to counter the threat to internal security. At least nine attacks occurred in the southwestern province of Balochistan last Sunday, killing six employees of security services. Tehreek-e-Taliban Pakistan (TTP), known as the Pakistani Taliban due to its close ideology to the Afghan Taliban, has claimed responsibility for these attacks.
Countering Terrorism: 2023 and Beyond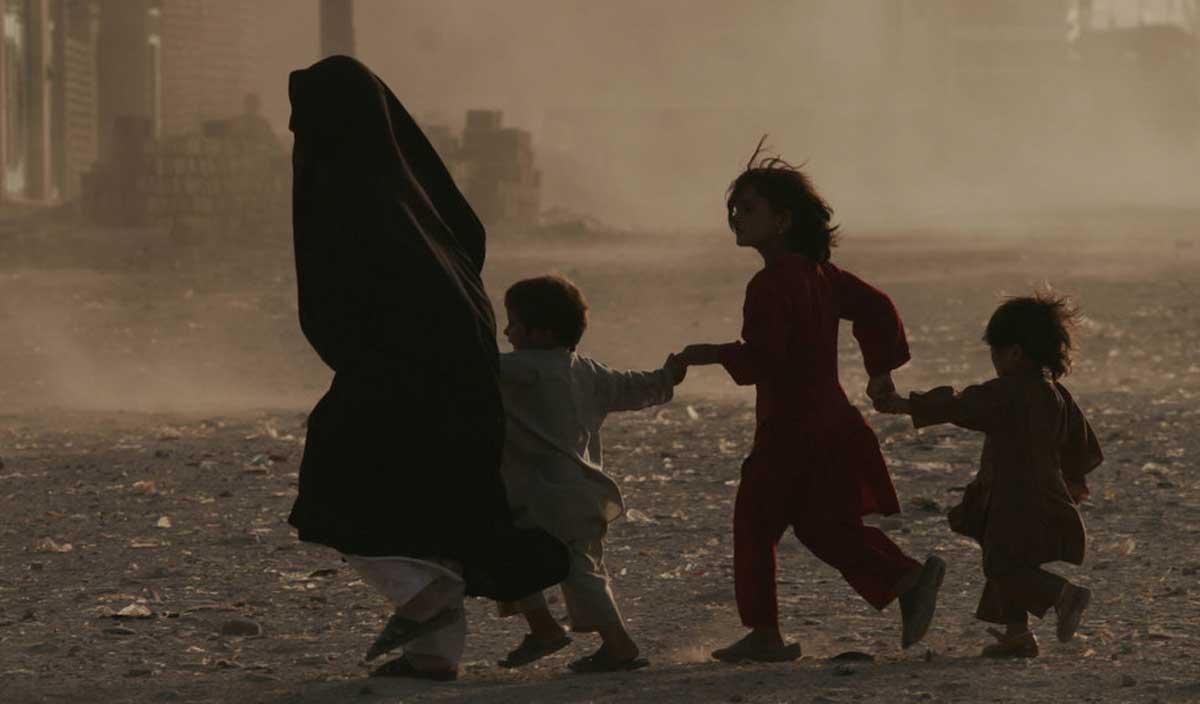 Pakistan has carried three significant issues from 2022 into 2023. These include political instability, a dwindling economy and resurging terrorism. With respect to terrorism, Afghanistan has assumed centre stage. Following the withdrawal of US forces on 15 Aug 2021, there was initial jubilation in Pakistan over Taliban's triumph. It stemmed from the perception that US military presence in the region and drone strikes were the leading sources of regional instability.
2022 ended for Pakistan with an upsurge in terrorist activities and accordingly the New Year started with a meeting of the National Security Committee (NSC). The press release following the meeting reiterated NSC's resolve to 'have zero tolerance for terrorism in Pakistan and reaffirmed its determination to take 'on any and all entities that resort to violence.' This is a welcome decision by the government and state organs.
Pakistan's counterterrorism (CT) efforts gained momentum following the unprecedented Army Public School (APS) massacre of 2014. Some have compared it to Pakistan's 9/11. The tragedy was relatable to all of Pakistan regardless of the so-called ethnic, regional or sectarian divides. The inhumane attacks brought the civil and military leadership together in assigning this scourge of terrorism the priority that it deserved. The most prominent outcome was a National Action Plan on countering terrorism that enjoyed broadest possible political support.
Subsequently, the united stance against terrorism enabled unprecedented successes in rooting out terrorism. However, it appears that the reduction in terrorist activities led to a sense of complacency which was further aided by growing political polarisation that had more to do with differences on domestic, economic and foreign policy issues. Unfortunately, the US withdrawal from Afghanistan occurred at a time when Pakistan was struggling with internal politics. Apparently, the eventual prevalence of Afghan Taliban against a super power that they had been resisting for two decades, emboldened the Tehreek-e-Taliban Pakistan (TTP) to think that it could similarly attrite the Pakistani nation and its state organs.
TTP's motivation seems to be misplaced for primarily three reasons. First and foremost, the Armed Forces and Law Enforcement Agencies (LEAs) of Pakistan are fighting this war to provide a safe and secure environment to the future generations of the country – including their own children; unlike the US and coalition forces that neither had a clear objective nor a consistent policy to follow. Second, much of Afghan Taliban's acceptance at the domestic level was based on the fact that they were fighting a foreign occupant – which is not the case for TTP. Thirdly, the Afghan Taliban assumed power by virtue of force rather than the will of the public and that is why they struggle to gain legitimacy at home and abroad.
Pakistani political leadership might differ on the possible approaches to dealing with this issue, but there certainly is no appetite for letting the TTP and associated factions consolidate power to a degree that they are able to challenge state's writ at a level comparable to yesteryears. However, display of a united front by the various ruling parties at the Centre and provinces will help demonstrate that there will be no tolerance for terrorist activities no matter which political party assumes power.
TTP's threat against the leadership of two ruling parties is an attempt to exploit the current domestic political divide. Political mudslinging on this issue only helps the enemy's cause. The ongoing struggle for power between the political parties should not enable TTP to consolidate power in the interim period. Otherwise, it will become a greater threat for the next government to deal with. During the previous election years, terrorist outfits were successful in targeting the leadership of various political parties during their election campaigns and arguably changing the election outcomes by terrorising the electorate. It is in shared interest of all the political parties to avoid a repeat of such a scenario.
While the politico-military leadership establishes a united front at home, it will be important to deny external actors the ability to exploit Pakistan's internal situation. Pakistan has been at the receiving end of accusations even as it presents irrefutable evidence of external involvement in terrorist activities inside the country. As Pakistan continues to expose foreign involvement, it ought to simultaneously deny foreign actors fertile ground to exploit at home. Previously, the foreign threat was limited to the Eastern front but now it has expanded at an unprecedented level to the Western front where the Taliban government is either complicit or unable to check use of its territory to launch terrorist attacks against Pakistan.
2023 is likely going to be the year of General Elections in Pakistan. Whichever party assumes power, it is important that it looks at counterterrorism as a long-term operation that will require broader political support, less in-fighting and an ability to stay the course impervious of temporary gains and setbacks which will inevitably be a part of the process.
A Rift Getting Deeper: TTP and IEA parting their ways?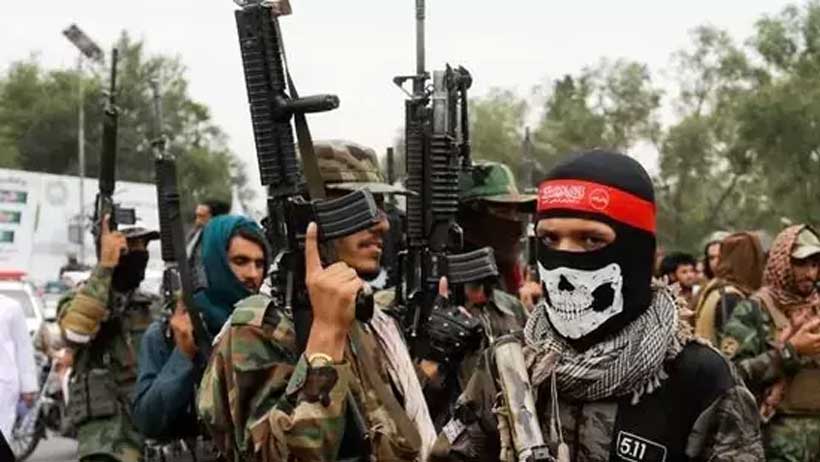 A few days ago, an alleged audio of Tahreek Taliban Pakistan (TTP) chief, Noor Wali Mehsud has caught the attention of those who keep a close eye on terrorist groups operating in Pakistan, especially Tahreek e Taliban Pakistan (TTP). Through this audio, Noor Wali has sent a message, to TTP fighters to pick up arms against the Islamic Emirate of Afghanistan (IEA) after its search operation in provinces along the Pak-Afghan border. Since the takeover of Kabul, some security analysts had predicted the possible collaboration of IEA with TTP. Still, the evolution of TTP strategies and its ideological shift from being a branch of IEA to being an opponent of IEA was observed. Only those who have kept a sharp eye on TTP activities know that TTP is now a threat to the Islamic Emirate of Afghanistan.
The reason behind the shift in TTP's strategies:
What compelled TTP to give such a big statement? This question comes to everyone's mind, the below discussion is made in context to this question. The ideological standing of both TTP and IEA is far different. Afghan Taliban are ethnic nationals. They have only fought a war against foreign forces for Afghan territory and have never claimed any region beyond the borders of Afghanistan. However, TTP has long taken inspiration from Al-Qaeda, which has expansionist objectives and deadly takfiri ideology to create a falsified identity of believers and non-believers, only to legitimize its terror activities in the name of Islam. Hence, following the footprints of such a radical organization, there is a significant possibility that TTP will join hands with ISKP against IEA.
Question of natural and forced alliance:
Since the Kabul takeover, TTP has tried to align with IEA, thus, giving it the camouflage of a natural alliance. TTP's leadership also manifested this narrative in its statements and activities. But the ideological drift and conflicting objectives show that TTP's so-called alignment with IEA was one-sided and enforced. After the Kabul takeover, TTP tried its well to be a part of IEA but by rigid stance, IEA always cleared in their statement that TTP and IEA are two different groups, having different inspirations and goals.
Pakistan's role that TTP in using Afghan soil:
Pakistan has been fighting TTP since 2003. In April 2022, Pakistan Air Force (PAF) struck the hideouts of Tehreek e Taliban Pakistan along the Durand Line. This strike highlighted that a group within IEA was keen on providing safe havens to TTP. Hence, diplomatic pressure was mounted on IEA to eradicate TTP from the strategic provinces of Kunar and Khost.
Chance of Mutual tussle between TTP and IEA:
Is there another conflict going to happen in the region? Now, the battle is the same, but the opponents are different. The so-called narrative that claims IEA and TTP were on the same table is wrecking after TTP chief Noor Wali Mehsud and IEA spoke's person Zabiullah Mujahid's statements." They are not, as an organization, part of IEA, and we don't share the same objectives," Zabiullah Mujahid said in reaction to TTP chief Noor Wali Mehsud's claims of being a part of the IEA. Now, the TTP chief has alerted his fighters for war. It would create complexities in the region. IEA acted as a mediator between the government of Pakistan and TTP to make peace in the region. Additionally, Zabiullah mujahid also mentioned that We advise TTP to focus on peace and stability in their country. This is very important so, they can prevent any chance for enemies to interfere in the region, and we request Pakistan to investigate their demands for the better of the region and Pakistan.
Mujahid added that the TTP was Pakistan's internal matter "The IEA stance is that we do not interfere in other countries affairs. We do not interfere in Pakistan's affairs."
After this emerging rift, would it be possible for IEA to counter TTP? IEA is struggling to stabilize the state after Kabul take over. Nowadays, Afghanistan's security and economy are on the verge of chaos. It would not be able to engage in other conflicts nor do they have the power to do so. And if they engaged in battle with TTP, an alliance of ISKP and TTP can hurt Afghanistan. But if they counter them, there is a chance to get international sympathy and maybe recognition because it will endorse the Doha agreement, as Recognition has become a dire need in Afghanistan.
Conclusion:
In a nutshell, it won't be inappropriate to assume that another war will break out, and it is likely more drastic than the last ones. Despite all the hurdles, it is an opportunity for IEA to gain global sympathy for its recognition and to legitimize its regime. If the IEA becomes successful in convincing the world by taking action against terrorist outfits and extremism in its ranks, it will not only pave the way for its recognition but also meet with the minutes of the DOHA Accord to not allow any violent non-state actor to operate within Afghan territory.