The Growth of Soft Power in the World's Largest Democracy
Power in the field of foreign affairs has previously always been well-known and understood as "Hard Power". This is used when speaking ofa nation's economic and military power. Hard power is portrayed in the form of tangible force such as coercion, threats to use physical force or even economic sanctions, etc. On the other hand, a relatively newer concept, Soft Power, is now gaining momentum. Soft Power is a more subtle form of power and is popularly defined as the use of affirmative or positive appeal to create a better reach and image of the country in terms of international relations. Soft power, thus, aims to improve on the older beliefs of hard power and strives to attain influence by constructing a better picture, creating stronger connections, formulating global regulations and utilising the soft power reserves that help build the nation in the eyes of the rest of the world.
The term was first coined by Harvard's Joseph Nye, an American political scientist, who initially established three primary sources of soft power: political values, culture, and foreign policy. Within these three sources, the further subdivisions of soft power are diverse in nature and numerous in quantity.
Soft Power and Governments
At the core, Soft Power is a concept that deals with being appealing to its people. Hence, there has to, almost necessarily, be a societal approach. Governments cannot do more here than act as a vehicle for the process. Nonetheless, governments today are facilitating the creation and dispersion of positive thoughts and depictions of their States. This includes fine arts, movies, music, culture, ideologies and spiritualities, etc. Naturally, almost every country has activities and ideas that are unique to its land and its people and thus, Soft Power has a plentitude of factors that are important in mapping Soft Power sources.
It is often also believed that people in a diaspora often tend tobe more religious or patriotic than those in their homeland. Their presence abroad and representation of Indian culture adds to a country's Soft Power. Hence, governments can also build on this and use it to their advantage and increase the influence on the diaspora to exercise more freedom in the strengthening of their soft power. Thus, it is the governments which must act as catalysts to promote and package these traits well on a global scale; this must be done in order to create a favourable picture of the country and its people to boost international relations and its own standing in foreign policy.
Soft Power and India
In a country with such a vast history as well as such rich culture, heritage and traditions- at first sight itself, one can see how India has a surplus of these aforementioned qualities and the Government of India, too, recognises and acknowledges the potential this carries with respect to soft power resources. Hence, with just a little effort- this can be utilised optimally to boost international influence.
As explained by Mr. Dhruva Jaishankar, the Director of the U.S. Initiative at ORF, in his piece on The Brookings blog- presently too, India's rise in the world, both politically and economically, has added fresher perspective to India's soft power resources and its employment for protecting and promoting all of India's interest globally. The cultural diversity in terms of languages, religions, heritage and well as the presence of progressive civilisations in the past gives India an almost inexhaustible reserve of soft power to dig into. From folk music and dances to historical sights and myths, from Indian cinema to the diverse cuisine, every aspect of India can contribute immensely to the nation's soft power resources.
A few more specific examples of this can be yoga, Yoga Day, River Ganga, all the religious tourism sights such as temples, etc.; all of which have worldwide appeal. For example, in Russia and other Indophillic countries, there are Indian films which the older generation there still remembers till date, because our values were considered close to Soviet values; similarly so with African countries, because their societies had more conservative values like ours back in the day. When popular singer Akon flew down to record a Hindi song for a movie, it created a stir. However, some lesser-known information is that in his home country, Senegal, almost everyone can speak Hindi quite fluently and they love Bollywood, to the extent that they have all grown up watching and loving it.
The authors of the chapters in 'The Magic of Bollywood: At Home and Abroad' too, shed light on the impact that Bollywood songs and films add as an agent ofsoft power.All of this contributes immensely in the countries' mutual foreign policy, relations, etc., because of a feelings of closeness, familiarity or relatability that it creates. Today, companies across the world want to employ certified yoga instructors. Even relatively conservative countries like Saudi Arabia have an accelerated demand for yoga instructors now; whereas, a few years ago, it would have been interpreted and believed to be incorrect or not suitable to their culture or values.
India is also looked upon favourably in the international market owing to its political values and foreign policy. It is seen as a safer avenue for investors than non-democratic countries like China, North Korea, etc. because of its stand with respect to political stability, upkeep of human rights, non-intervention and other such factors that convince those residing outside of the country and thus, result in the strengthening of bonds. Dr. Shashi Tharoor, Indian politician and Member of Parliament, has also time and again reiterated the importance and far-reaching characteristics of Soft Power in his writings and speeches, calling it one of India's most valuable assets.
Conclusion
As mentioned in the Diplomatist, Monish Tourangbam rightly observes that "New drives like 'Swachh Bharat Abhiyan', 'Make in India' and 'Incredible India' have been associated with India's nation-branding and the promotion of its image in the international community."He also added that "The success of Indian institutions such as the Indian Space Research Organisation (ISRO) in outer space explorations, and in launching satellites for other countries, have catapulted India's regional and global image. More collaborations should not only be initiated but also sustained between Indian universities, both public and private with its counterparts in Asia and Africa, with a focus on providing affordable but quality education."This is of extreme significance because of the growth in India's positive image due to such images- not just outside the country but also in the minds of Indian citizens at home.
Because at the end of the day, soft power is the power that your culture and image hold in the minds of people in your country but mainly those all around the world. It complements hard power; despite many political scientists and foreign affairs experts arguing that it cannot replace it entirely; such as Mr. H.H.S. Viswanathan at IIM, Tiruchirappalli, who also concluded with the same in his lecture in 2019 during a series by the Ministry of External Affairs. Usually, Soft Power is strongly believed to be of paramount significance when it comes to nation-building, development and promotion. Some even argue that it makes Hard Power more acceptable, in a way.
US soft power once meant that the rest of the world dreamt of living like Americans. Recently, soft power is something attributed to China as well, but as much as all of us use Chinese-produced goods, no one really wishes to live in China. Upon closer inspection, China's soft power is nothing more than lazily hidden strong power, i.e. attempts to achieve economic, political and military dominance through the use of force.
In response to China's rapid economic growth, the establishment of networks of economic cooperation and its increased role on the global political stage, many political experts are tempted to talk about China's soft power. However, most often they must talk about aggressive tactics employed by China that has nothing to do with the true meaning of soft power.
The wealth acquired by the Chinese through hard work began to worry the West when it became clear that China has aspirations to become a global superpower. China has the second largest defense budget, although it makes up only a third of that of the US. China has many trade partners, but they often complain that China tries to force unfair rules. Former US president Donald Trump began a trade war with China, and the EU has also accused China of favoring protectionism instead of a competition-based system. When in 2018 Canada, after a request by the US, detained Huawei's chief financial officer Meng Wanzhou, China responded by detaining several Canadians, although Huawei denied having any ties to the Chinese government.
China has territorial claims in the South China Sea, of which it reminds by holding military exercises and causing tensions in the region.
What concerns China's soft power, the usual suspects are the Confucius Institutes, which have been established all over the globe, and the Belt and Road Initiative. Another soft outlet of influence is China's participation in international organization. However, if we look closer at each of them, none can be considered soft power instruments.
The Confucius Institutes teach not only the Chinese language, but also the Chinese government's worldview. Professors in the US, Canada and Europe have urged to close the Confucius Institutes that operate in their universities, saying that they restrict academic freedom.
There have also been allegations that the Chinese Embassy has attempted to disrupt meetings between Latvian and Tibetan representatives. Former head of the Foreign Affairs Committee of the Latvian Saeima (parliament) Ojārs Ēriks Kalniņš revealed that in 2015, after a protest phone call from the Chinese ambassador, he tried to convince his colleagues not to welcome the Tibetan delegation in the Saeima. In 2013, after "instructions from higher authorities" posters advertising Dalai Lama's lectures were removed from Riga International Airport, and since 2010 Latvia's highest officials – president and the prime minister – have not officially met with Dalai Lama. The Latvian Ministry of Foreign Affairs advises officials not to meet with Dalai Lama or ministers of the Central Tibetan Administration, as confirmed by Latvian Minister of Foreign Affairs Edgars Rinkēvičs.
Many nations cooperate with China, but quite often they complain about China enforcing unfair conditions. This is a state-level policy – to further economic relations with numerous countries, at the same time imposing different restrictions and obstacles against them in order to tip the scales economic benefit in China's favor.
Nevertheless, none of this can hide the ugliness of China's communist regime in the eyes of other nations, especially at a time when China is suspected of withholding information on the true extent of the Covid-19 pandemic in the country, after the outbreak in Wuhan in 2019. Moreover, China is also being accused of Uyghur genocide, with more and more information on this issue coming to light in recent years.
Authoritarian regimes in their essence are incompatible with true soft power, as it's three main pillars are an attractive culture, political values and a morally just foreign policy, and the only thing China has is an attractive culture. To compensate for the lack of benign political values and foreign policy, China employs means that cannot be considered part of the arsenal of soft power.
Cutting Distances with a Cricket Stump
Sports are the common threads that bind people and countries together. The interlocking rings of the Olympics rings symbolize the coming together of all nations. The former US President Nixon successfully used "ping-pong diplomacy" to open the US-China relationship leading the US to lift embargo against China on June 10, 1971. Cricket has been used in a similar manner to bring together the people of different countries, especially South Asians. Sport in South Asia is a significant part of culture. For South Asians, it is not only a sport but part of their collective identity. Some legends of Cricket in South Asia like Imran Khan, Sachin Tendulkar, Waseem Akram, Sunil Gavaskar, Kumar Sangakkara, Shahid Afridi, Shakaib Al Hasan, Shoaib Akhtar and Virat Kohli are the household names. Though, Pakistan is known as the manufacturer of the official FIFA World Cup ball, football is not popular in Pakistan. Pakistan has remained world champions in Squash, Hockey, Cricket, Snookers, Kabaddi and many other individual events of athletics, yet cricket is the most sought-after sport in Pakistan despite bottlenecks like terrorism and COVID-19.
While the overall sports spectrum went down, Pakistani cricket maintained its presence in cricketing world. Since last few years, Pakistani cricket team has been able to revive and reinvent itself internationally. I remember one of the slogans during Independence Cup 2017 in Lahore that said "It is not Pakistan vs. World, it is Pakistan vs. Terrorism". In Pakistan, cricket is also a measure of national strength. Pakistan's cricket teams take part in domestic competitions such as the Quaid-e-Azam Trophy, the Patron's Trophy, ABN-AMRO Twenty-20 Cup, and the ABN-AMRO Champions Trophy. In 2015, Pakistan Cricket Board (PCB) organized a franchise based T20 cricket league known as the Pakistan Super League (PSL). The two seasons of PSL, 2020 and 2021 are held entirely by PCB. Additionally, Mr. Imran Khan, incumbent Prime Minister of Pakistan has conceived the new basic structure of the game in country.
Pakistan-World Champion
Pakistan has won international cricket events, which include the 1992 Cricket World Cup, the 2009 ICC World Twenty20 and the 2017 ICC Champions Trophy besides finishing as runner-up in the 1999 Cricket World Cup and the 2007 ICC World Twenty20. Women's cricket is also very popular, with KiranBaluch holding the current record of the highest score in a women's test match with her innings of 242. Mr. Imran Khan has the honour of leading Pakistan national cricket team which won the 1992 Cricket World Cup. In 2010, he was also inducted into International Cricket Council's Hall of Fame.
Hitting Balls not Borders
In South Asia, cricket and politics are interwoven. Wars have been fought and conflicts have been de-escalated alongside the bat hitting ball. The history of India-Pakistan relations did not inspire confidence in rebuilding relations through non-political means. However, the cricket matches between them are loaded with deeper political and diplomatic meaning.
From 1947 to 1965 only three test series were played between India and Pakistan. The 1965 and 1971 wars led to complete stoppage of cricket exchanges between two countries and there was a very little window to use cricket as a tool to maintain goodwill. After a gap of 17 years, cricket was resumed between them in 1978. The first instance of cricket diplomacy was in 1987 when General Zia-Ul-Haq visited India to attend a test match in Jaipur, and the resulting diplomatic dialogue cooled relations. In 2004, Prime Minister of India, Atal Bihari Vajpayee, went to Pakistan to attend the South Asian Association for Regional Cooperation (SAARC) summit. He also allowed Indian cricket team to visit Pakistan to play and advised the cricketers to not only win the matches, but also the hearts of Pakistani public. Over the next three years, the two countries played each other three times. Cricket diplomacy again emerged when then-Indian Prime Minister Manmohan Singh and his Pakistani counterpart, Yousuf Raza Gilani, met each other for the World Cup 2011 semifinal between India and Pakistan. Peace talks started again and Pakistan toured India in December 2012 for a T20 and three One Day Internationals (ODIs). The efficacy of cricket diplomacy in Indo-Pak relations can also be gauged from the fact that it brought both states to the negotiating table to manage the issue of Jammu & Kashmir (J&K).
All for One and One for All
Any major international sporting event like a World Cup gives one a sense of belonging to a larger global community. Sportsmen have always been successful goodwill ambassadors for any country and have admirers across borders. Fans' love for cricket break all barriers that is why the peacekeepers see cricket as a tool to bind people together. Despite tensions, Pakistani fans recently celebrated India's historic win over Australia. Nelson Mandela also believed that "Sport can create hope where once there was only despair. It is more powerful than government in breaking down racial barriers."In short, a link between international cricket's revival and national resilience need to be established. Restarting international cricket in South Asia would enhance the opportunity to establish aspired will of peace and prosperity.
Can diplomats be proactive online without becoming "wolf-warrior"?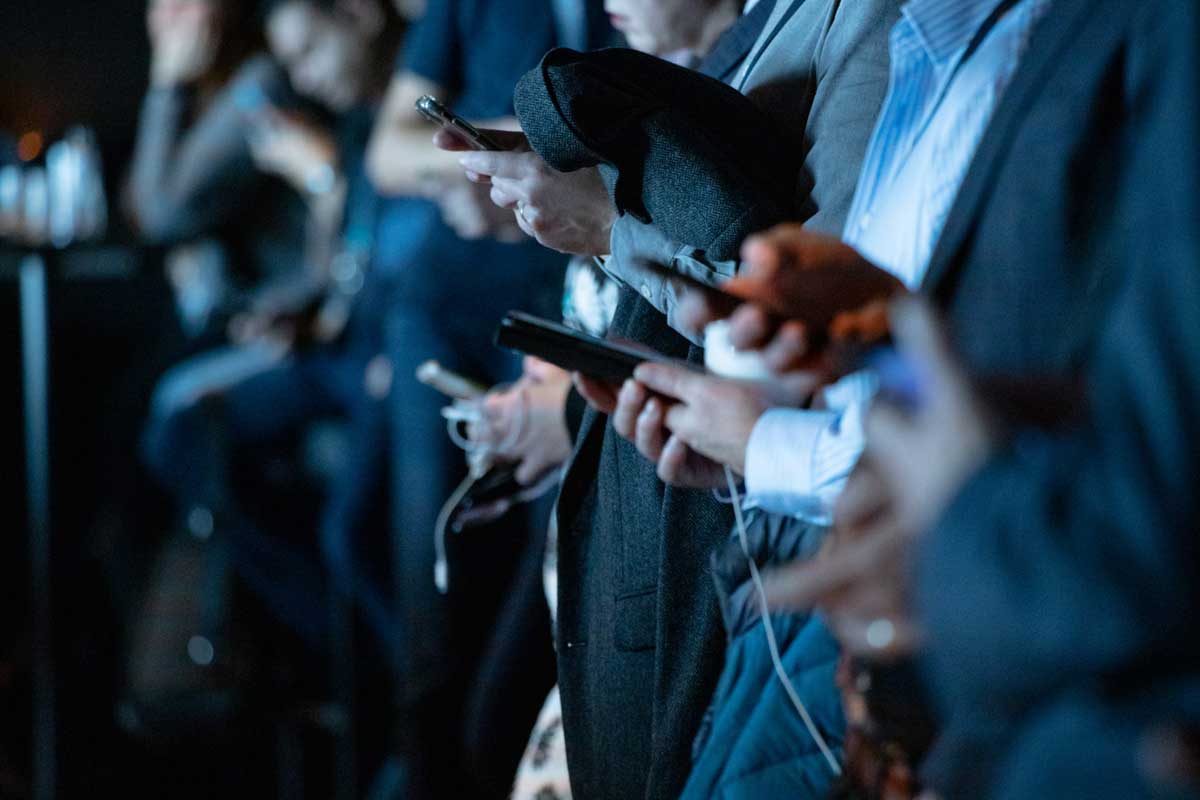 With the increasingly important digital world, traditional, offline tools and approaches are becoming less and less sufficient and effective in shaping the public conversation, influencing the global or national public opinion, and obtaining trust.
As a part of reform that veers towards revolution in a domain well known for its adherence to norms, today's diplomacy is also experiencing functional changes in terms of what strategic communications means in the digital environment. As we are witnessing lately, the emerging diplomatic virtual presence has become a significant part of public diplomacy and policy.
Today, the undeniable power of social media lies in its fundamental role of linking the public and political sphere as part of a worldwide conversation. It is notable that the general reason behind its effectiveness and the steep rise of adoption lie in the power of this environment of building strong brands and credibility. This certainly is today's Zeitgeist and involves the systematic cultivation of the attempt to influence the public opinion with every single action and to boost social legitimacy, in a more and more interconnected world that seeks to turn individual gestures and actions into symbols.
However, does this fully explain why social media is becoming an emerging playground for sarcasm and open battlefield for a digital war of accusations and threats?
One of founders of today's Twiplomacy phenomenon is the former US president, Donald Trump, who proved to be, for better or worse, one of the most vigorous and captivating presences on social media among world leaders. What is striking in this is the gradual increase in the adoption of the new diplomatic style, known as the Wolf-warrior approach, which gained prominence in the context of the COVID-19 crisis and Chinese presence in the social media. This approach, which originated from a Chinese patriotic movie, in which the main mission of the warrior is fighting back foreigners, is characterized by a more aggressive and assertive style of conducting foreign policy.
It is argued by some that this approach is not being adopted in order to display authoritarian tendencies and to project but rather it is more often adopted by Chinese diplomats as a defense response to the repeated attacks and accusations. It seemed to be the straw that broke the camel's back. Drastic times call for drastic measures?
Either way, the US-China digital war leads to questioning the adequate behavioral approaches to addressing the continuous global power competition and diplomatic tensions. Assertive and offensive or proactive? What makes a wolf-warrior and where do we draw the line?
When credibility and national identity are under threat, assertive approaches seem to come in handy when defending one's stance and strengthening confidence. We know it very well from the Chinese ancient wisdom: project strength when you are weak. This general principle applies to political stances and authority in advancing agendas, as well as preserving independence in hegemonic environments. However, when increased assertiveness is taken down the wrong road, the world ends up being divided into conflicting blocs. While proactiveness is certainly the adequate modus operandi to overcome such blockages and prevent escalating disputes from bouncing back, the line is certainly crossed when it reaches bullying and propaganda levels.
What is the smart and well-balanced dose of actions when interests and sovereignty come first? Assertiveness or smart power?
Proactiveness and high reliance on social media can also be channeled into advancing one's objectives and consolidating strategic gains through smart use of power or through soft power. One of the best examples of this strategy is India's Prime Minister Narendra Modi, who's presence on Twitter proves that, most of the time, the tone defines the effectiveness of the message and that balance is to be preferred to unhinged assertiveness. In the end, the art of persuasion is not limited to the right choice of words and actions here and now but also includes the challenging task of building trust in the long run.